Founder/Publisher/Editor: Joyce Duboise | Contact Me: Joyce@womenandtheirpretties.net
Location: near Orlando in Central Florida | Start Date: June 2014
Women and Their Pretties is a women's lifestyle blog. I am dedicated to providing women with a fun and entertaining place to visit for the latest in wellness, travel, entertainment, and style!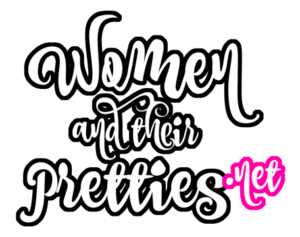 The Women and Their Pretties name originated from all of the "pretty things" that women love. I call my purses and jewelry, my pretties. I also call my friends and pets, my pretties. I think every woman has a few little pretties that she takes pride in. My favorite thing in the world is to talk about life, love, and everything pretty little thing in between. So I thought, why not create a blog all about the things that women love?
Women and Their Pretties focuses a lot on entertainment. I think that things like movies, music, and toys are often categorized as things men love, but that's just not true. A typical woman probably watches way too much tv, knows about all of the hottest actors, head bangs to the best music, collects the coolest toys, and probably has her nose stuck in a book – oh wait, am I just explaining myself? You will find all of these topics on my blog, but from a woman's point of view.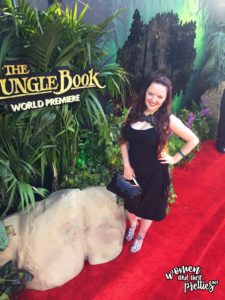 Obviously, I have to post about fashion, beauty, and relationships. I mean, I am a woman. I have a tad addiction to clothing, shoes, and jewelry. It's actually a little ridiculous and no – I will not give you a peek into my closet. You would lecture me, seriously. My makeup collection is a bit insane, too. Don't judge me, okay! The only thing I don't collect is relationships, but I do find myself writing a lot about them.
And finally, I have to mention that I am one wanderlust, traveling Floridian. My dream is to spend a year traveling the world, without any real time constraints or plans. I try to document my travels on the blog because I know that every woman dreams of visiting magical places. Speaking of magical… Disney is kinda my thing. I have a bit of an addiction to all things Disney, which is very apparent just by glancing at my blog.
So basically, I blog about everything. I blog about what I love and what brings out the fire in me. I blog about weird things, about fun things, about difficult things. Women and Their Pretties is a lifestyle blog and everyone is welcome to join us.
Popular Features
Blog Stats
Please email me for my latest blog stats
Brand Relationships
Hallmark Ambassador
It Cosmetics – seasonal posts
Best Buy Wolf Blogger
HP Millennials
Olay Ambassador
Connecting locally – Central Florida
I absolutely love covering local events and connecting locally. I live in Deltona, FL which is about 45 minutes away from Orlando, Florida. I am open to covering any events, attractions, or locations in the Central Florida area. I am open to writing restaurant reviews, attending local events, covering restaurant/store openings, attending any press events.
Requirements: I require 2 tickets, preferably press passes/VIP/full-access tickets so I can get the most out of my experience. If you're a local restaurant, we require full complimentary meals for two guests.
Travel: I require the company to cover travel expenses and hotel accommodations for anything over 40 miles from Deltona, FL. If the trip is longer than 2 days then I require a per diem for food. I'm willing to compromise depending on the event.
2016
2015
Press Coverage
We love going on blog tours, press events, and offering any sort of press coverage that you may need out of the state/country. We do require that all travel expenses and hotel accommodations be covered by the event/company. At this time, we are not open to being reimbursed for expenses.
Women and Their Pretties will live share on social media before, during, and after the events, we will write preview posts, and any other posts requested for press trips. As you can see by our past coverage, we are open to as many posts as you need for us to fully cover this event.
2017
Disney Social Media Moms
Guardians of the Galaxy Vol. 2 World Premiere, Press Junket/ American Housewife press junket/ Downward Dog press Junket/ Descendants 2 press junket/ Radio Disney Music Awards/ Dancing With The Stars / Born In China
The Zookeeper's Wife Press Junket
2017 D23 Expo
2016
Rogue One: A Star Wars Story Press Junket/ Mickey and The Roadster Racers
The Legend of Tarzan – Warner Bros
Voltron Legendary Defender/ Home: Adventures With Tip & Oh Press Event – DreamWorks/Netflix
Home: Adventures with Tip & Oh coverage coming in July
The Jungle Book Premiere / Walk The Prank Press Event – Disney
Zootopia Press Junket – Disney
2015
Tomorrowland/ Aladdin Home Release – Disney 
Blogger Collaborations, Guest Posts, Sponsored Posts
If you'd like to collaborate with Women and Their Pretties, let me know! We'd be happy to mention your brand or allow a syndicated post! If you're looking for a review, please see the review section below. We do not allow DO-follow links.
Please send me an email with your campaign budget and we will together to create a creative marketing campaign just for you! 
Reviews
Women and Their Pretties requires an unopened, unused full-size product of $50 or more value to keep for product reviews. The reviews include a full-length blog post and ongoing social media promotion – using no-follow links of your choice and hashtags of your choice.
Please email me and we can discuss pricing!
The items will not be returned to you. I do not review sample-sized products. Product reviews will be full-page reviews, photos, and include social media promotion. Products sent together from the same company, will be reviewed together in one page, unless otherwise requested or stated. I try to take my own photos, but sometimes use the photos from the company's website. If you have any specific requests, please mention prior to sending the product.
Product reviews will take up to 4 weeks to complete. It's unlikely that it will take that long, but we do have busy seasons. If you need reviews on or by a specific date, please mention prior to sending the product. All reviews are posted on Womenandtheirpretties.net and automatically shared on Facebook and Twitter. Additional promotion can be requested. Reviews will remain for life. We never delete reviews or social media posts. Additional promotion can be requested. A fee may apply.
If I receive a faulty or damaged product, I will notify you prior to reviewing the product to give you the opportunity to fix it. I will not review damaged, faulty, or used products. If you do not respond to my emails within a week of the issue, I will write my negative review. If my review is negative for other reasons, I will give you the opportunity to send me a prepaid label to return it.
Small or Deluxe samples will not be reviewed or mentioned on social media. Brand New Full-size products only.
Giveaways
We do run giveaways on the website for products that are valued at $50 or more. Giveaways are a great way to gain exposure for companies and to pick up traffic for them. The company is required to ship the prize to the winner directly within 4 weeks of the date that the winner is chosen. If you'd like Women and Their Pretties to ship the product to a winner, you can send a prepaid shipping label, PayPal cash, or a prepaid card to cover the costs. We are very selective with the items that we giveaway, so not all products will be accepted. All of our giveaways follow the federal regulations. We will not share entrants personal information (emails, addresses, etc) with you unless the winner gives us permission. We will not collect emails and give them to you to solicit customers, as it is against the law.
Fees & Requirements
$50 fee for giveaways (in addition to review fees) & the company is responsible for shipping  handling unless otherwise states
Reasonable bonus entries will be included upon request: social media links, email sign up, website visits, etc. If you don't make specific requests, I will add the social media links displayed on your website as bonus entries. Mandatory entry requests are not accepted. 
Gift Guides
Women and Their Pretties is well-known for all of the fun gift guides. We have specific guides for different occasions. I have also teamed with multiple bloggers for gift guides. Check below to see what you'd like to be included in.
#TwoBlogsFunGuides – Guides For Occasions
You must request the guide that you'd like to be included in or we will choose the guide that we feel is the best fit. Each guide is shared across two blogs: Women and Their Pretties and Mama Smith's Blog. This means double the traffic. We have over 50k monthly views between the two of us. Multiple items are required to be featured in separate categories or separate guides, but must meet the $25 minimum value.
Want to be featured?
We require a product of $25 value to keep and there is a $50 fee to be listed.
There is a $75 fee to be featured in a guide without sending a product.
There is an additional $50 fee for social media promotion.
Items sent to be featured in a guide will include: a listing in the guide on both blogs, a photo of the product from your site, and social media promotion upon request. If you have a specific request, please let us know.  The feature will have a short description, manufacturer photo, link to purchase, link to our review(s), and 2 social media links.
Reviews for items in the guide will cost an additional $120, which will include all of the above, as well as a full-page review.
After the listing has been added to the guide: we will not update the guide with any new sales or changes to the products listed unless we made a mistake on our end. This confuses our readers and doesn't do well with the guide's formatting. The guides and listings will remain on our sites forever, even after the holiday ends. If you have an item listed in a previous guide and want it listed in a new one, we will need new products sent to us or a $50 listing fee per item.
#EverydayGirlsGuides – Guides For Women
My friend at Sarah Scoop and I are two very enthusiastic women's lifestyle bloggers that have teamed up to bring our audience a series of guides that the average, everyday woman would shop from: Everyday Girls Guides. We have the goal to reach out to the average, everyday woman and show her that she can be whoever she wants to be. 
The guides will be featured on both of our lifestyle blogs: Sarah Scoop and Women and Their Pretties. We require that you send the requested product to both bloggers, but no other compensation is required. The feature will include a special listing in the guide, as well as ongoing social media promotion across both social media accounts. We have well over a 100,000 social reach.
Affiliates
Want me to be an affiliate for your brand/company? We do require that you have an affiliate account with Share A Sale, Rakuten Affiliate Network, Commission Junction, or something similar. Self-tracking or company-tracking is not accepted. I require a third-party network that protects me allows me to track my sales.
We require products to keep and promote as part of our affiliate conditions. I find that my best sales are made when I can give my fans a real-life experience and in-use photos. We expect to receive new products or monthly products for affiliate promotion. Depending on the product, you may receive promotion on my blog or only on social media accounts. Some product sell better on social media.
Contact Me
Send me an email to joyce@womenandtheirpretties.net or use the contact form below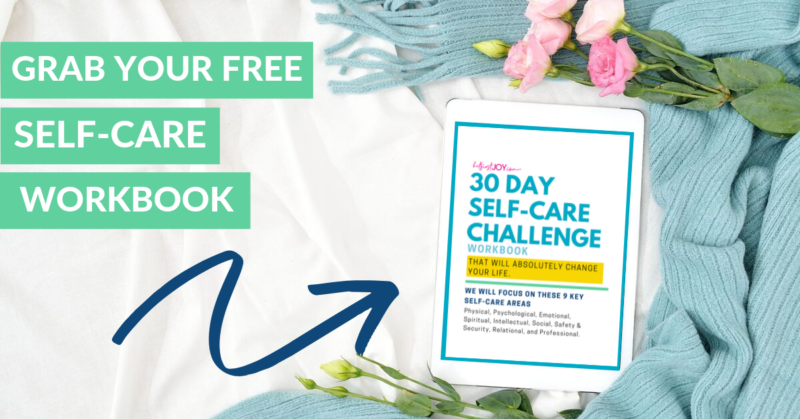 DISCLOSURE
This post may contain affiliate links and/or promotional products, all opinions expressed are that of But First, Joy only. Read my full disclosure.