As a part of the Pretties Addiction Series, I am asking other children of addiction to share their stories. The second contributor to this series is my childhood friend, Amanda. Her mother is an addict, like mine. Her and I grew up together and at that stage in our lives didn't even know what addiction was, but both of our parents were addicts. Fast forward years later and we both struggle with our mom's addictions every day. There are times when she's the only one I talk to about this stuff because it's hard to find someone that really understands. I hope that her post touches someone out there that is also dealing with an addiction in their family. If you need to talk or you have questions, please feel free to ask them! Her and I are open to any questions you may have. Thank you – Joyce (Owner of Women and Their Pretties)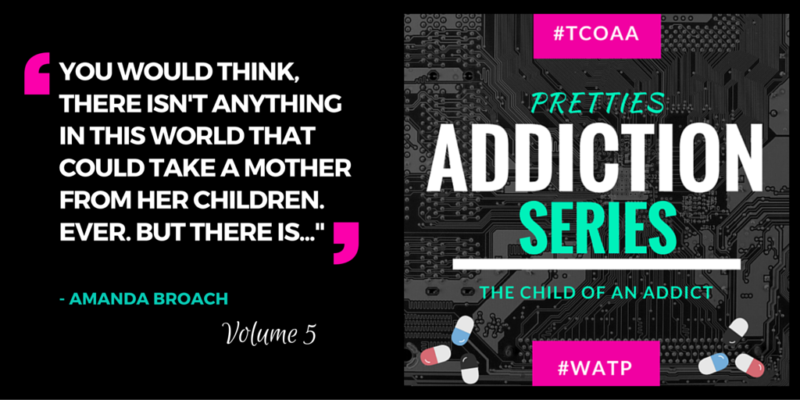 "Hi, my name is Amanda and my MOTHER is a drug addict."
"My mother is a drug addict.
There was a time, many years ago, that my mom was just my mom. Now, I miss her so much. I miss my happy, smiling, goofy, loving, mother. She was all I ever had. My father was sent to prison for eighteen years when she was pregnant with me. She had me when she was only sixteen. So we kind of grew up, together. You never expect the people you care about so much to become drug addicts. You always say, never me. I know I did. My mom didn't even smoke cigarettes when I was little. So how is it that she's become this sad, miserable, lonely, and hateful person? What happened to her? What changed her?
Right now, we aren't speaking. She has put so much worry and stress on my family, that I can't even handle it right now. I have a little sister and a younger brother. We are all adults now. And we've all made it pretty good so far in life. We all graduated from high school. I'm married, I have two beautiful babies, and work a normal job. My sister is two years younger than me. She is engaged and is a manager of a well known grocery store in South Florida. My brother is four years younger than me. He is married to his high school sweetheart and is planning to start a family of his own next year. Our mother is divorced, going on fourty-two, never finished high school, hasn't worked very much, is living off  of disability, and renting a room with her boyfriend in a house full of drug addicts.
She has been doing drugs, hard now, for about three years. But she's been abusing prescription pain pills for many, many years. The first memory I have of her falling apart was when I was in middle school. She tried killing herself by taking a whole bottle of aspirin. It almost worked.  She was sent to the hospital and then a pychiatric facility for a few days. I was so confused.  And no one talked to me about it. Our house was becoming more and more hostile. There was always fighting. We were moving all the time. We switched schools too many times to count. And I just never felt secure anymore. After she broke up with her then boyfriend, things just got worse. We were introduced to multiple men who claimed to be our "new dads". She told us we were staying in one house, but we would move within a day's notice. So all stability was thrown out the window from that point on. And it effected all of us, in unhealthy ways. My mom started this crazy party stage in her life and it still hasn't stopped. For some reason, us kids, weren't enough for her. We couldn't make her happy. So she turned into another person. She began drinking all the time, which she never did when I was little. She started smoking cigarettes and marijuana. She even supplied us kids with alcohol to keep us happy while she did what she wanted to do. And when I say "us kids", I really mean kids. I was only about eleven years old when she was buying me wine coolers every weekend. Not the best role model.
Soon after, she began taking pain pills, without any cause of pain to control. Other than what she felt inside. I still don't know to this day why everything changed. I wish that I did. Understanding drug addiction is important for people who want to help. But she won't let us help her. She gets angry when we suggest drug rehabilitation programs. She was just in a hospital for shooting up dirty and kidney failure, a month ago. Her doctor told her and my siblings that she WILL die, if she doesn't stop NOW. So, I'm waiting for that phone call every day.
She's living in a house with multiple drug addicts. Including the boyfriend that introduced her to needles. She won't leave him. Their entire relationship has been about getting high these past three years. They don't love each other. They love doing drugs together. My mom cares so much more about doing drugs than anyone or anything. She is at the lowest of the low right now. She just recently tried heroin, after telling me that she was trying to clean herself up. So at this point, we don't see a time that she stops using. She's too far in.  She would rather get high than see her kids. She would rather shoot up pain pills than see her grandchildren. Her entire world is drugs. She loves drugs more than she loves us.
We've all tried everything to get her to stop. But drugs continue to win her over.  Again and again. HOW did this happen? HOW can something make you put your own flesh and blood, second? What is it about drugs that completely changes someone? You would think, there isn't ANYTHING in this world that could take a mother from her children. Ever. But there IS…"
Written By: Amanda Broach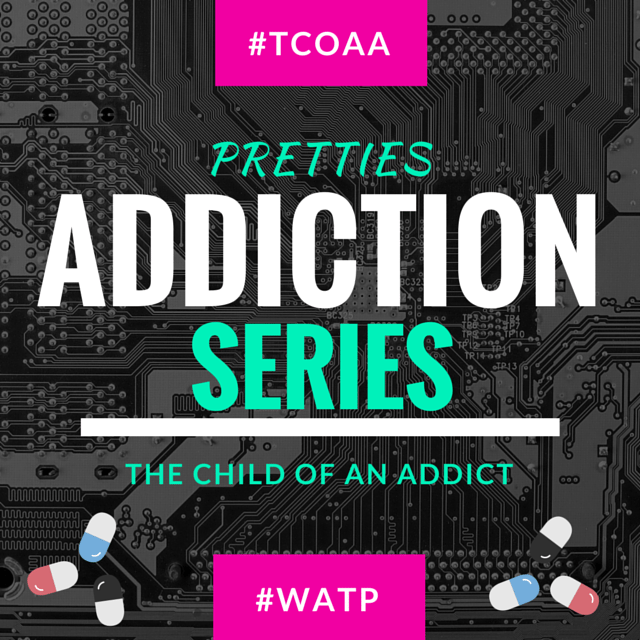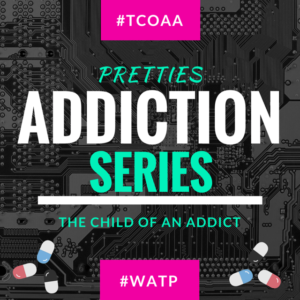 Thank you for reading another volume in the Pretties TCOAA (The Child of An Addict) Addiction Series. I decided to begin this series when I realized how many people were curious about me being the child of an addict. This was just life for me growing up. I never realized, until I became an adult, that I didn't grow up like everyone else. Yes, I had friends with parents that were amazing. I knew that my childhood was different, I just didn't realize that it was interesting or a learning experience for other people… Read the Full Back Story here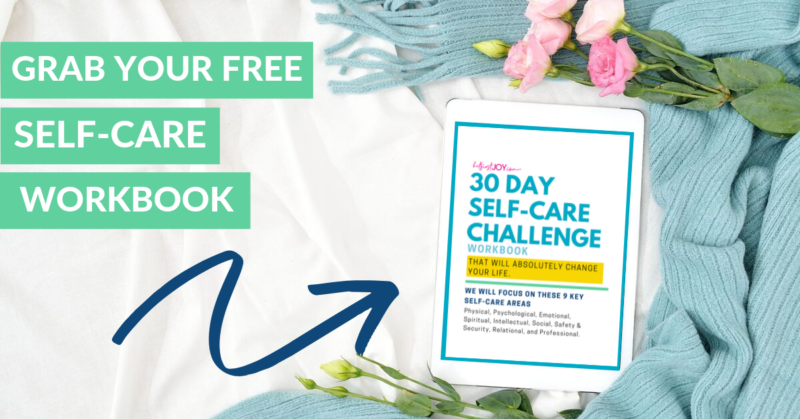 DISCLOSURE
As an Amazon Associate I earn from qualifying purchases. This post may contain affiliate links and/or promotional products, all opinions expressed are that of But First, Joy only. Read my full disclosure.