As a part of the Pretties Addiction Series, I am asking that those who have struggled with addiction themselves, write their story. The first contributor to this series is my paternal cousin Jamie Duboise. Both of her parents were addicts and sadly, Jamie went down the same path as them. I admire her strength and bravery to be honest and open for this series. Our goal with this series is to touch one soul. She hopes that her words will reach at least one person. If we can change one person, then that's a wonderful first step. Take a moment to read Jamie's story and let us know your thoughts in the comments section below.  Thank you – Joyce (Owner of Women and Their Pretties)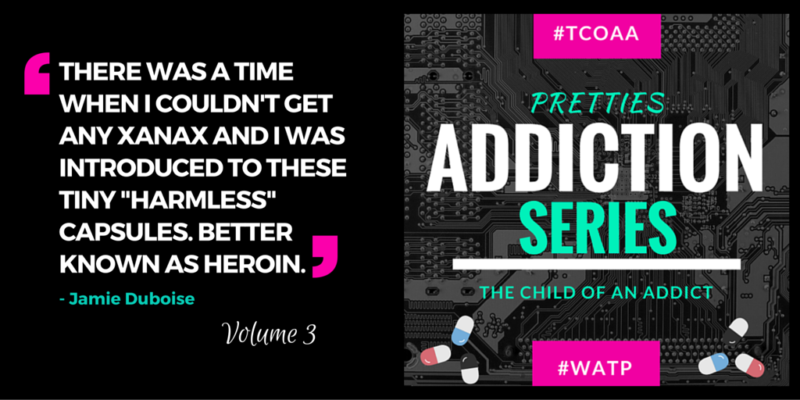 "I think my story is pretty much the same as that of other children of addicts. I don't remember a lot about my childhood. I'm not sure if that's because I blocked it out or if it's a deeper reason. My mom left for good when I was only six years old. At that time, my sister and I went to live with my dad full time. He was very strict. Some would say too strict, but we never wanted for anything and life was pretty much good. It's odd because I never saw my dad drink a beer or smoke a cigarette when I was a kid. As I got older, I started to notice"funny" smell.  Based on my dad's actions, we kinda caught on to what was going on.
We weren't allowed to go to any of our friends houses or talk to boys, at all. We were forced to eat cigarettes quite often when we were caught smoking. He would hide in the bushes in camouflage while we were at the bus stop to see what we were up to. Oh and he wasn't against punching us in the face when we messed up. He was raising two teenage girls on his own and this was the best way he knew how.
On many occasions our school had family services waiting when we got home from school. At 15 I ran away and was placed in Foster care. I got pregnant at 16 and made it a point graduate, so I could start my adult life with my baby boy.
I alwayst thought of drug addicts as the worst,  although I did dabble socially on occasion. I was a good mother. I had another baby at 19 and held the same job for 10 years! I was proud of my accomplishments. Then I found Xanex…
At 23 years old, my mother came back into my life. At the same time I was going through a rough break up and Xanex was the way I coped with everything that was happening. There was a time when I couldn't get any Xanax and I was introduced to these tiny, "harmless", capsules. Better known as heroin.
My life was ruined from this point on. I lost my son first, which took away my reason for living. I voluntarily let my daughters paternal grandmother keep her. After that I lived on the streets with my dealer. We lived in a hotel for a year. I prostituted myself for my drugs. I did things that I would have never imagined myself doing. I did every single thing that my mother did. I became exactly who I always said that I wouldn't be. It makes you hate yourself more and do more to punish yourself. I hurt my children and my family… and I still don't really know why."
Written By: Jamie Duboise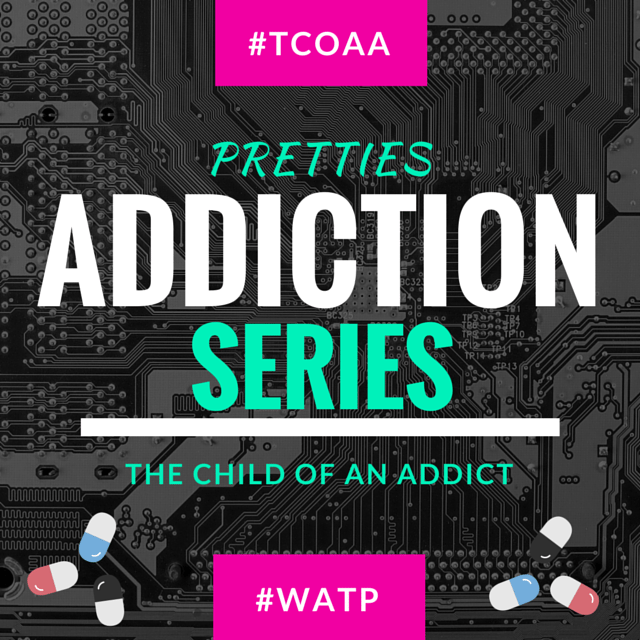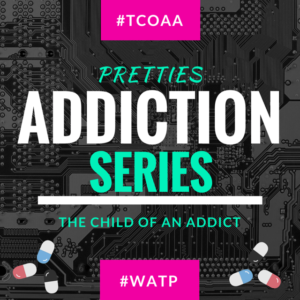 Thank you for reading another volume in the Pretties TCOAA (The Child of An Addict) Addiction Series. I decided to begin this series when I realized how many people were curious about me being the child of an addict. This was just life for me growing up. I never realized, until I became an adult, that I didn't grow up like everyone else. Yes, I had friends with parents that were amazing. I knew that my childhood was different, I just didn't realize that it was interesting or a learning experience for other people… Read the Full Back Story here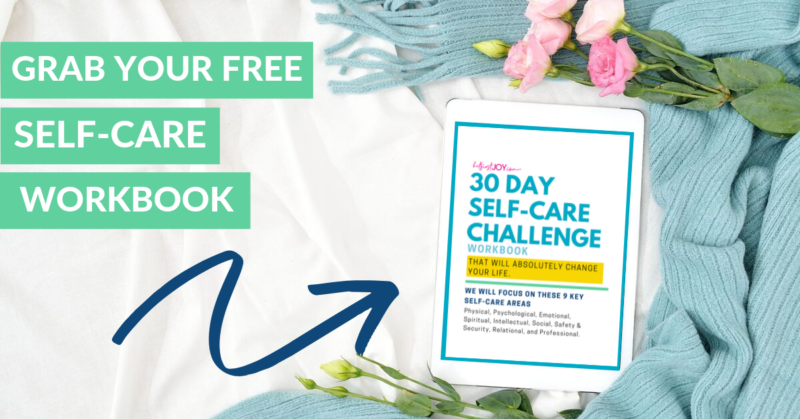 DISCLOSURE
As an Amazon Associate I earn from qualifying purchases. This post may contain affiliate links and/or promotional products, all opinions expressed are that of But First, Joy only. Read my full disclosure.