It's 12 am and I am watching YouTube videos and crying. I watched a video about a family losing their 13-year-old son to natural causes. It breaks my heart to think of a family losing a child, much less a child at such a young age. Just like my wild mind does, it wandered.
Let's just say that I am a worrier. I think about the worst that could happen all the time. I wouldn't say that I am a pessimist, though. I feel like I mentally prepare for things that could happen or maybe I am just crazy. I don't know.
Tonight my mind wandered to my mother. I thought about her addiction and how it's going to take her from this world too soon. I thought of a conversation we before she moved out about a month ago. I was finally standing up and confronting her about her addiction. It was in a very passive way, so don't pat me on the back. I told her that she needed to just forget about the people in our hometown. "They are all bad influences," I told her. "But they are the only friends I have," she responded. I told her that she would make new friends when she found a job, real friends. She got very frustrated with me and ended the conversation, grunting, "I've only got a good 10 years left in me anyways."
That was the moment that I knew she didn't want to try anymore. She was over the sober life, which was incredibly shortlived. I realized that, to her, normal life is boring. Weekly tv shows, cooking with your family, maintaining a home, doctor visits, local events, working for a living – BORING.
She's addicted to the fast life.
She's addicted to the high.
She's a 49-year-old addict that doesn't think she has a problem.
She's a 49 year old addict that may never make it to 59.
I feel like I am watching her die and I can't do anything about it. I am watching her mind crumble right before my very eyes. I am watching her skin deteriorate, as she picks the sores that the chemicals from her Meth addiction have caused. I am watching her health spiral out of control. I am watching my mom give up on life. I am watching her give into her drug addiction.
And I can't do anything about it.
Read More Posts from the Pretties Addiction Series Here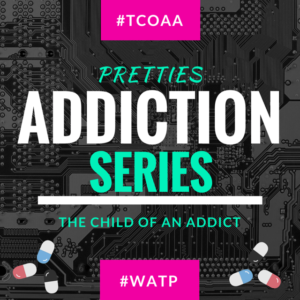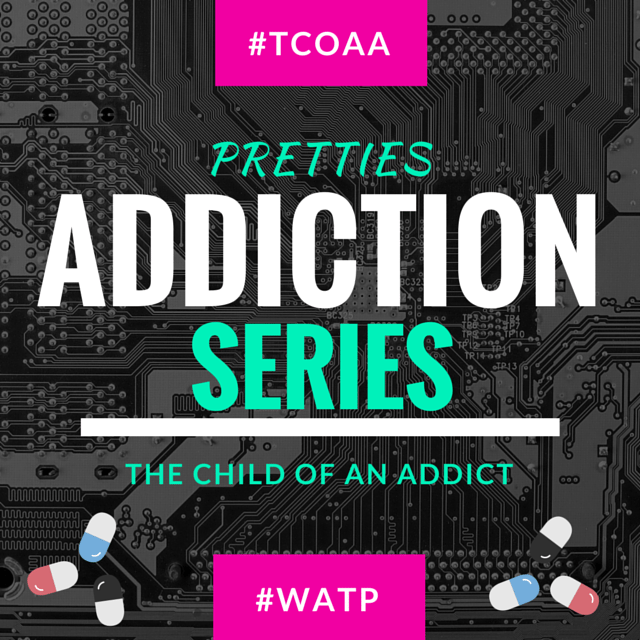 My name is Joyce and my mom is a drug addict. My mom has a meth addiction.
Thank you for reading another volume in the Pretties TCOAA (The Child of An Addict) Addiction Series. This is a series to raise drug addiction awareness. I decided to begin this series when I realized how many people were curious about me being the child of an addict. This was just life for me growing up. I never realized, until I became an adult, that I didn't grow up like everyone else. Yes, I had friends with parents that were amazing. I knew that my childhood was different, I just didn't realize that it was interesting or a learning experience for other people… Read the Full Back Story here
Want to share your story? You can sign up here!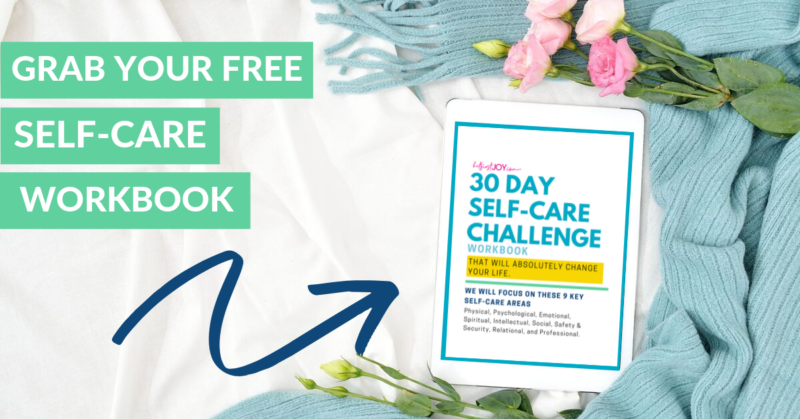 DISCLOSURE
This post may contain affiliate links and/or promotional products, all opinions expressed are that of But First, Joy only. Read my full disclosure.