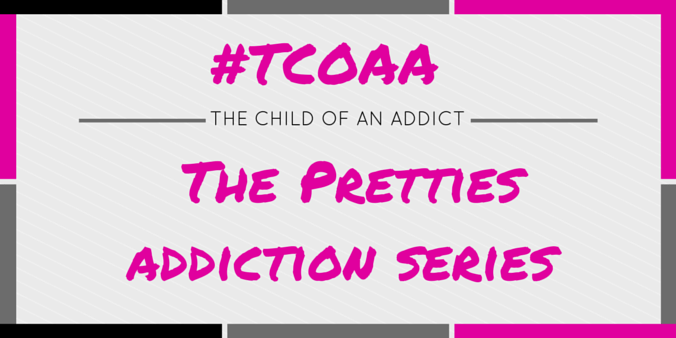 If you've read my blog, you may have come across a few hints about this addiction series. It's been mentioned, but I wanted to gather all of my thoughts and ideas for this series before making an OFFICIAL announcement. Well, now it's official and I am excited and afraid. I have a few of my own "stories" or "vent sessions" written out for the series already. I also have a few amazing individuals that are willing to share their stories with all of you. This series will not only focus on how it feels to be a child of an addict, but it will focus on addiction in general. You can expect guest posts from: Children of Addicts, Recovering Addicts, Struggling Addicts, Family/Friends of Addicts, and maybe some informational posts. Drug addiction isn't a joke and shouldn't be spoken about lightly. You can expect every post to be packed full of raw and real emotions.
I decided to begin this series when I realized how many people were curious about me being the child of an addict. This was just life for me growing up. I never realized, until I became an adult, that I didn't grow up like everyone else. Yes, I had friends with parents that were amazing. I knew that my childhood was different from theirs, I just didn't realize the severity of it until I really started to talk about it. SO many people have questions and I feel like this series can really help people understand addiction from every point of view.
Whether you're a child of an addict, an addict yourself (or recovering addict), or you have lost someone to addiction, you understand the pain. Everyone's story is different. Every drug is different. Every person reacts to addiction differently. The only common factor in the fuzzy world of addiction is that beautiful souls are lost – physically, emotionally, mentally. I am writing to share my story. Not because it's "fun" or "popular" to write about, but because it's healing. I hope that my stories can help me heal, learn, and grow. I hope that my stories reach out to someone who feels like nobody understands. It one person is touched. If one person relates. If just ONE person understands addiction a little bit better, then maybe this whole addiction blog series isn't such a scary thing after all.
Help spread the word by posting this button on your website!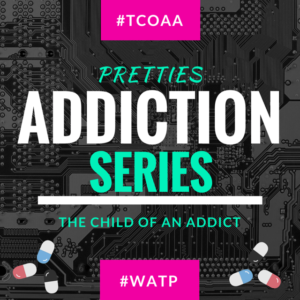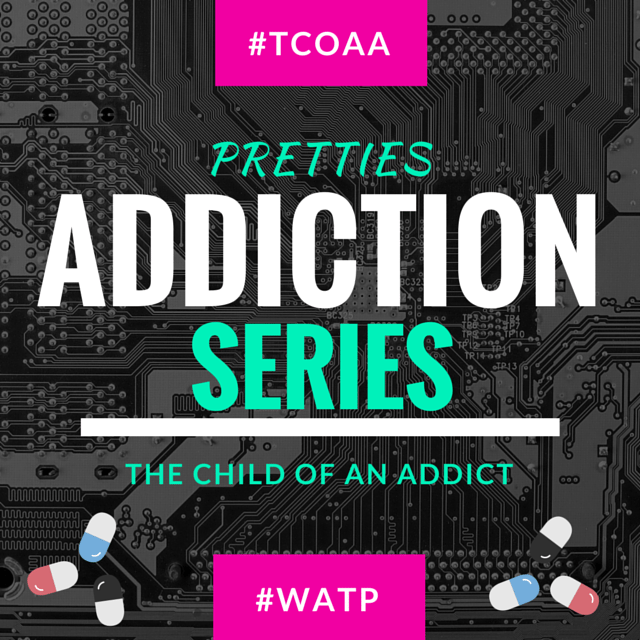 Looking for Guest Posters!
I hope that someone out there is interested in reading this series. What is your experience with addiction? Do you have a story to tell? Women and Their Pretties is looking for individuals interested in guest posting for this series. If you aren't a writer and you want to tell your story, I can write it for you! I am open to any ideas, stories, or even live chat interviews (via Facebook).
Already signed up and want to submit your post? Fill out this form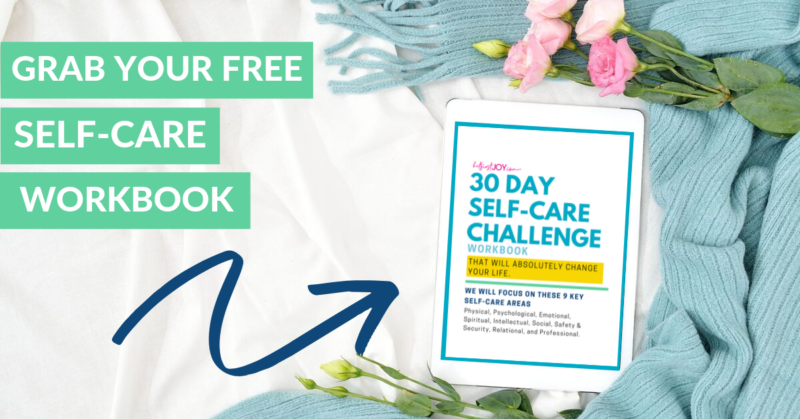 DISCLOSURE
This post may contain affiliate links and/or promotional products, all opinions expressed are that of But First, Joy only. Read my full disclosure.