For many influencers and bloggers, a new year means budgeting and creating a solid business plan. It would be unrealistic to think you could have a flourishing business without making some sort of investment.
I know what you're thinking:
"An investment? How much are we talking? Can't I just dish out pretty photos and good content?"
First of all, I wish it were that easy. While there have been a handful of lucky bloggers, influencers, and YouTubers who got famous with just one interesting piece of content – that isn't something you should expect.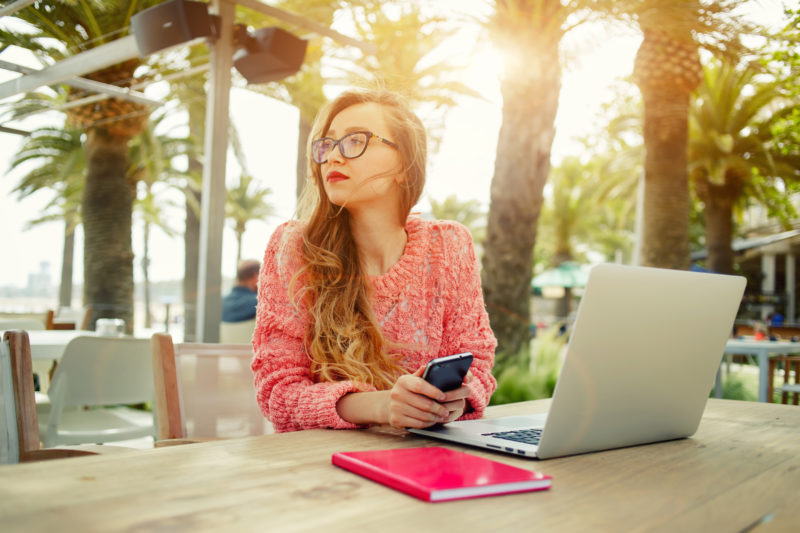 Ask yourself these questions:
What sets me apart from others? Who will treat my brand like a business if I don't treat it like one?
To be blunt, real businesses INVEST. But wait, let me clarify:
The word investment sounds intimidating. Trust me, I know it does. This is particularly scary if you don't have much of an income yet. However, investments can be as little as spending $50 on a few photos props.
These are a few things I recommend investing in this year:
What Kind of Things Should Influencers Be Investing in?
Photo & Video Equipment
Courses, Conferences, and Furthering Education
Design and Online Presence
Advertising and Promotions
Services and Memberships
LLC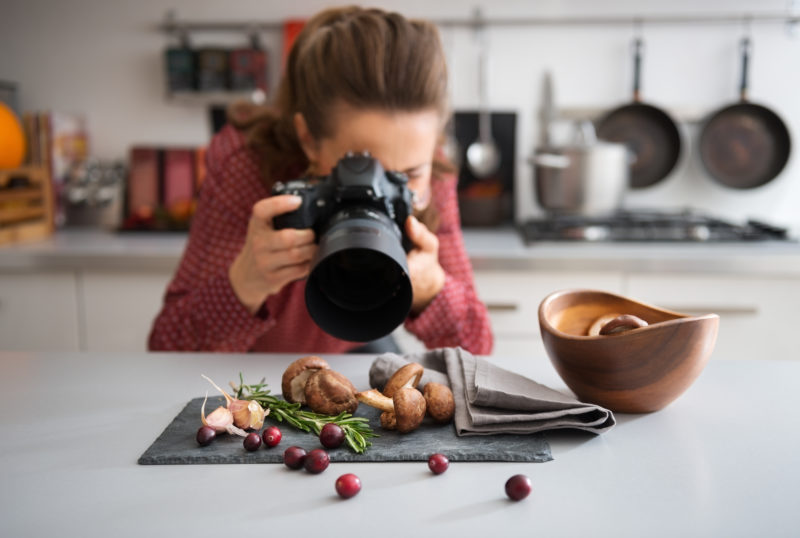 Here are the specific products I recommend:
Many of these products I use myself, while others come highly recommended from other influencers or professionals. If you have questions about any of my recommendations, just let me know in the comments below!
Photo, Video, and Audio Equipment
The more seriously you take your photography and videography, the more seriously your followers and potential clients will take YOU! If you want to succeed in this industry – you visuals must be STUNNING!
Photo Credit: Snapitboards.com
SnapIt Photo Backdrops are a must for influencers or bloggers who like to stylize photos. These back drops give your photos the appearance of texture and beauty. Best of all, these boards are easy to clean – which is perfect for food and beauty bloggers.
Photo Credit: Amazon.com
If you really want to take your photography to the next level, I recommend investing in a real camera. Cellphone photos just don't always capture the details.
The Sony a6400 is a lightweight Mirrorless Camera with interchangeable lenses and what feels like unlimited options for bloggers and influencers. From the face detection selfie mode to the "send to cellphone" feature, this camera is worth every penny.
Photo Credit: Amazon.com
There are just times when using a cellphone is much easier than anything else. In fact, some events and occasions specifically ask for no professional photography equipment. That's when this Osmo Smartphone Video Stabilizer is a game changer.
The days of shaky, poor quality videos are DONE. Snap your phone into Osmo and comfortably record videos on-the-go!
Photo Credit: Amazon.com
If you plan to attend any sort of business conferences, partake in interviews, or take classes related to your craft – you'll need a digital audio recorder! The one I've linked here has great reviews and offers quality audio!
Photo Credit: Amazon.com
Whether you're a podcaster, YouTuber, or just a blogger who loves to do video – I recommend investing in a nice USB Microphone. This will make your sound top-notch and show the listeners how serious you are about this career.
The Blue Yeti Microphone I've attached not only has incredible reviews, it looks pretty stylish! Sometimes you need to look the part, to feel the part.
Photo Credit: Amazon.com
Nothing can ruin a photo or video more than a poor lighting situation. The fact is, we can't always have natural light. So, we compromise!
A good lighting kit is exactly what you need for your office or studio. This lighting kit is a great deal and will help your photos to be more eye catching.
Services & Memberships
Investing in services and memberships that will make your life as an influencer easier is ALWAYS a bonus. I recommend all of these services because I actually USE them!
If you're looking for Pinterest success, then you'll NEED to have pins that are appealing to the eye. I get it, graphic design may not be your thing – BUT I have an eye for it. That's why I recommend investing in my Canva Pinterest Template Bundle.
For $50, you'll receive 25 Pinterest templates that are available for unlimited use! You can customize these templates with your own colors, photos, or fonts.
THE BEST PART is that I hand out FREEBIE templates to previous buyers!
Photo Credit: www.tailwindapp.com
Tailwind, a Pinterest and Instagram automatic scheduler, gives you the ability to keep your social accounts active without manually posting.
With a Tailwind Plus account ($15 per month or $120 per year), you can schedule hundreds of pins (400 max for the monthly plan and unlimited for the annual plan)! Using my link, you'll get your first month of Tailwind free. I recommend following their guided tour and tips to get you acquanted with their service if you aren't already familiar with it.
I grew my Pinterest from under 25k monthly impressions to 1.6m by using Tailwind. Plus, this is the only app approved by Pinterest!
USE MY LINK FOR A FREE MONTH!
Photo Credit: www.canva.com
When I upgraded to Canva Pro, I never designed my blog images in Photoshop again. With features such as custom brand kits, premium fonts, and access to 1,000s of stock images, Canva Pro is an obvious choice for bloggers and influencers.
We make design easy and accessible for everyone. With our drag and drop feature plus the power of our Canva Pro features, you will be able to create visually appealing and on-brand materials in just a few clicks.
Photo Credit: flodesk.com
I always hated my newsletter. It wasn't fun to send one out because I found Mailchimp incredibly difficult to use and limiting. As soon as I tried Flodesk for the first time – I was SOLD!
Flodesk offers user-friendly templates for newsletters that are easy to customize, easy to schedule, and actually pretty fun to use. My email list has grown and so has my excitement around the newsletter!
USE MY LINK FOR 50% off Your First Month
Photo Credit: depositphotos.com
I definitely recommend investing in a stock photos package for your blog, if you haven't already. This will help you to include stunning imagery, in a legal way, without the stress of taking ALL those photos on your own.
I use these photos for 90% of my content and I've had nothing but success. By grabbing a Deposit Photos bundle, I know that I am not at risk for using images without the rights. You can get discounted packages at a great price!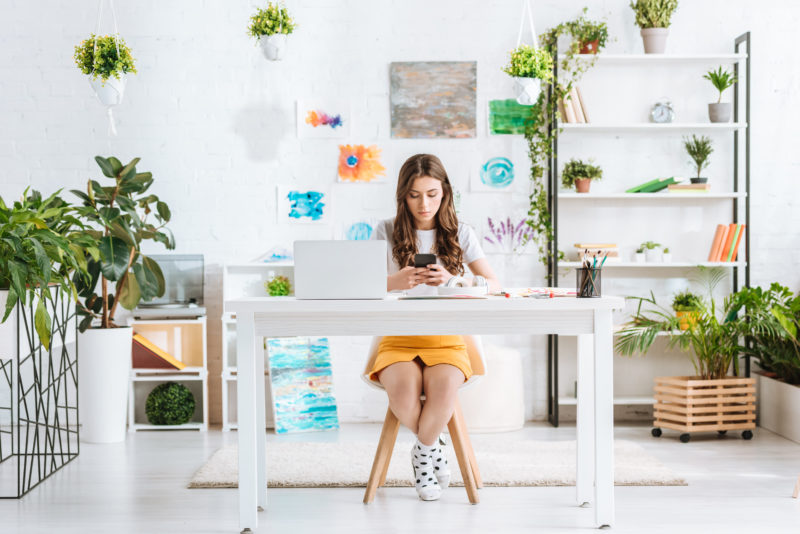 Courses & Conferences I Recommend:
As far as courses and conference go, I'm not necessarily an expert.However, I've heard some pretty fantastic things about the following: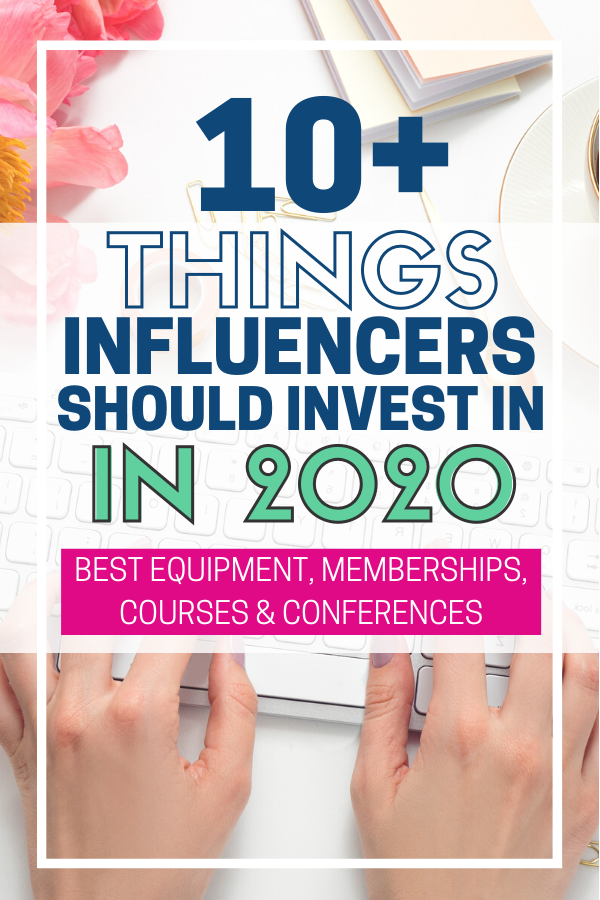 Do you have a service, retreat, or product you'd like added to my list of things for influencers to invest in? Let me know in the comments below or send me an email!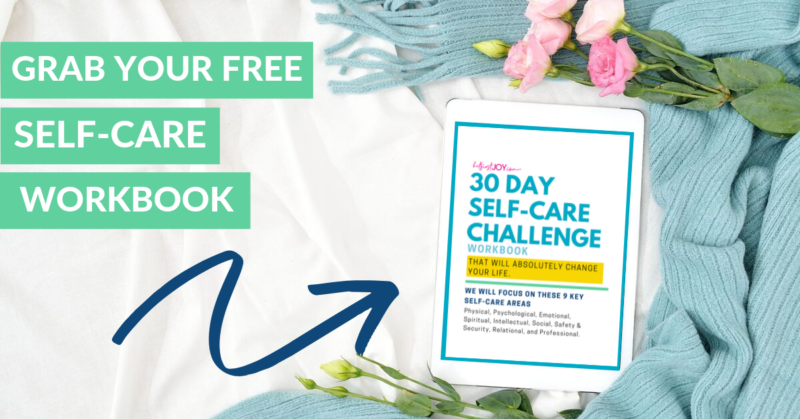 DISCLOSURE
This post may contain affiliate links and/or promotional products, all opinions expressed are that of But First, Joy only. Read my full disclosure.