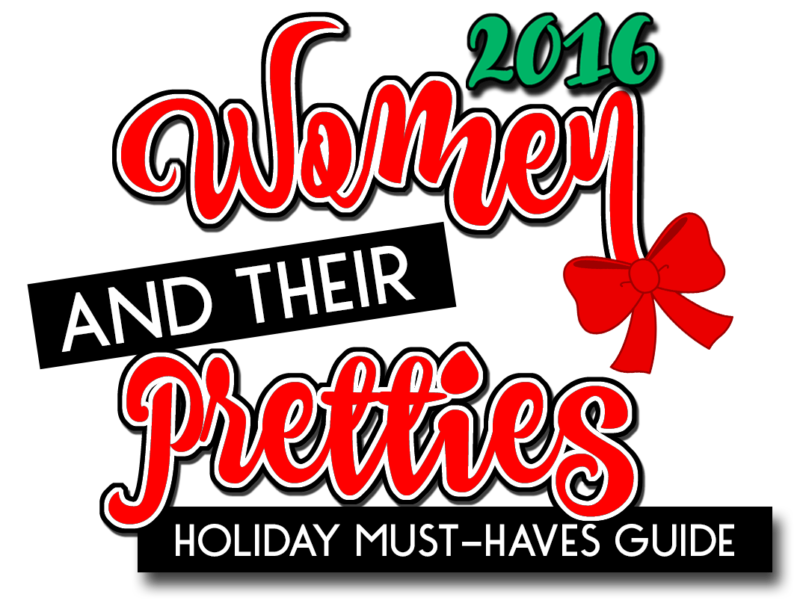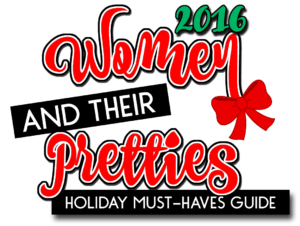 Welcome back to another Women and Their Pretties gift guide. This is our third annual holiday gift guide and this year we're back with all new categories! I've handpicked all of the items for this guide especially for my audience. The guide is aimed towards the lovely ladies, but we have gift ideas for kids and men, too. I've picked out all of the pretties and put them in this easy-to-shop guide just for you. Does something interest you? Click on the listing for purchasing options and more details. You can view the full holiday gift guide here.
The Women and Their Pretties Holiday Must-Haves Guide contains affiliate links, which basically means that for every purchase you make, I will get a little bit of extra income – a girl's gotta get paid! Rest assured that you're getting the best deals and gift-ideas through Women and Their Pretties. Happy shopping, my pretties!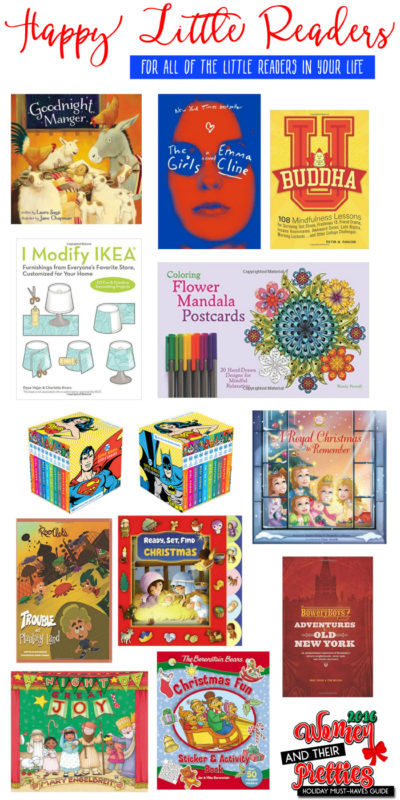 As Pictured: Buddha U // The Girls // Goodnight Manger // I Modify IKEA // Coloring Flower Mandala Postcards //A Royal Christmas // DC Super Heroes Little Library // Adventures in Old New York // Ready, Set, Find Christmas // Trouble In Plantasy Land // A Night of Great Joy // The Berenstain Bears Christmas Fun Book
1. Buddha U: 108 Mindful Lessons
What's the secret to surviving college? Staying calm and focused—what a Buddhist would call mindfulness. Whether you feel lost, overwhelmed or depressed, Buddha U teaches the healthy perspective that will keep you on the path to a great college experience.
Divided into 108 straightforward lessons that approach life day by day, Buddhist principle by principle, this book will transform your college life into a well-managed, stress-free experience. As you put them into practice, you will find yourself ending one academic year with immense satisfaction and anticipating the new one with great enthusiasm.
2. The Girls
Northern California, during the violent end of the 1960s. At the start of summer, a lonely and thoughtful teenager, Evie Boyd, sees a group of girls in the park, and is immediately caught by their freedom, their careless dress, their dangerous aura of abandon. Soon, Evie is in thrall to Suzanne, a mesmerizing older girl, and is drawn into the circle of a soon-to-be infamous cult and the man who is its charismatic leader. Hidden in the hills, their sprawling ranch is eerie and run down, but to Evie, it is exotic, thrilling, charged—a place where she feels desperate to be accepted. As she spends more time away from her mother and the rhythms of her daily life, and as her obsession with Suzanne intensifies, Evie does not realize she is coming closer and closer to unthinkable violence, and to that moment in a girl's life when everything can go horribly wrong.
3. I Modify IKEA
You love IKEA® for its affordable, high-quality home furnishings. Now thanks to this book's DIY decorating projects, you can easily transform those furnishings into fully customized decor. Packed with 200 step-by-step illustrations and instructions, I Modify IKEA® offers a range of inspiring ideas to reflect your unique style.
4. Color Flower Mandala Postcards
Relax, focus, reach a higher state of mindfulness and express your creativity coloring these intricate floral mandalas. When finished, tear out your new works of art and share them with friends and family, or hang them as colorful wall art!
5. A Royal Christmas
With the arrival of the most spectacular winter season in years and Christmas only a night away, Princesses Joy, Grace, Faith, Charity, and Hope find themselves in the midst of a dramatic scene that includes bandits, a rescue, and a royal Christmas celebration of family and God's love.
6. DC Super Heroes Little Library
This value gift set includes 10 adorable board books featuring beloved DC super heroes including Superman, Batman, Wonder Woman, Supergirl, Green Lantern, The Flash, and many more! Beautifully illustrated with classic art, each book teaches a different important early concept–from letters and numbers to colors and shapes to opposites and parts of the body. The books are also an ideal introduction to the world of DC super heroes with My First Book of Girl Power and My First Book of Superpowers. Packaged in a gorgeous slipcase (that will look fabulous in any nursery), this is a must-have little library for fans of all ages.
7. Adventures in Old New York
The Bowery Boys podcast is a phenomenon, thrilling audiences each month with one amazing story after the next. Now, in their first-ever book, the duo gives you an exclusive personal tour through New York's old cobblestone streets and gas-lit back alleyways. Featuring fascinating guides to:
• Hell's Kitchen and Columbus Circle
• The Bowery and Astor Place
• Tribeca and Foley Square
• Chinatown and Little Italy
• and all the rest of New York!
8. Ready, Set, Find, Christmas
Get ready to follow Mary and Joseph on their way to Bethlehem. They are in a hurry! Mary is expecting the baby Jesus and they need your help to find many things along the way. This holiday board book is perfect for young children who will love finding the 48 objects hidden on the pages while reading the classic story of Christmas, accurately retold and with scripture references. On your mark, Ready-Set-Find!
9. Trouble in Plantasy Land
It's opening day at Mr. Fungo Fungi's magnificent amusement park, Plantasy Land…and The Rootlets couldn't be more excited! With special surprises and newly sprouted rides, this is sure to be the greatest day ever! But when The Rootlets arrive at the park, they realize that something is terribly wrong…Plantasy Land is in trouble! Someone – or something – is destroying the park. Could it be The Great Zucchini – Mr. Fungi's new magician? Or could there be an even greater danger lurking beyond the park? Most of all, can The Rootlets trust their new super rootabilities to help them save their favorite place on the planet?
10. A Night of Great Joy
New York Times bestselling illustrator Mary Engelbreit presents A Night of Great Joy—a delightful picture book that celebrates the season and tells the story of the nativity through the performance of the children's Christmas pageant.
11. The Berenstain Bears Christmas Fun Book
The Berenstain Bears come to life with puzzles, activity pages, and stickers in the newest Berenstain Bears sticker and activity book—The Berenstain Bears' Christmas Fun Sticker and Activity Book. Celebrate Christmas fun with the Bear family and their Bear Country friends and neighbors.
12. Goodnight Manger
Goodnight, Manger, written by Laura Sassi and illustrated by New York Times bestselling artist Jane Chapman, tells the story of Mary and Joseph as they try to get Jesus to sleep in the noisy stable after his birth. Told in gentle, lulling rhyme, Goodnight, Manger is an adorable and tender bedtime story, for Christmas or any time of year.
—- Not Pictured, but still pretty awesome!
13. Pono Finds His Flippers
In a tropical paradise far, far away, a delightful little boy named Pono enjoys every sun-filled day with his best friend, Lani, a Hawaiian monk seal. While they share a true friendship of aloha – one of love, fun and adventure – they can only explore together on land. Not having flippers of his own, Pono longs to join Lani each time she heads out to sea. Learning of her son's unhappiness, Pono's mother helps him find his own flippers by teaching him to swim in the island's blue waters. With his best friend Lani cheering by his side, triumphantly Pono learns to swim, and their lives are forever changed. Now the world is their oyster, and their adventures as wide as the ocean is deep.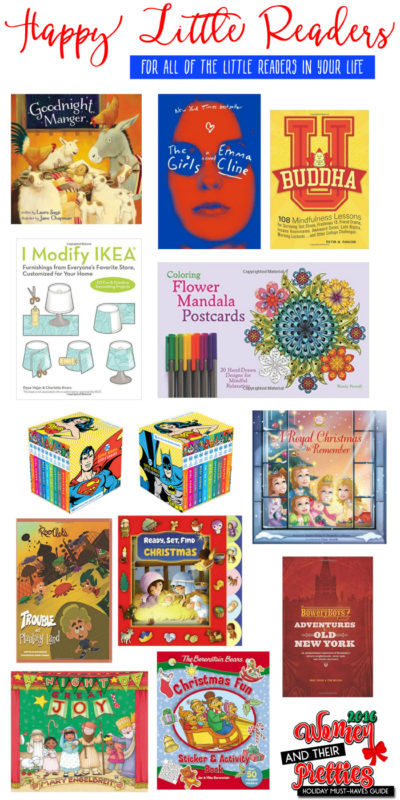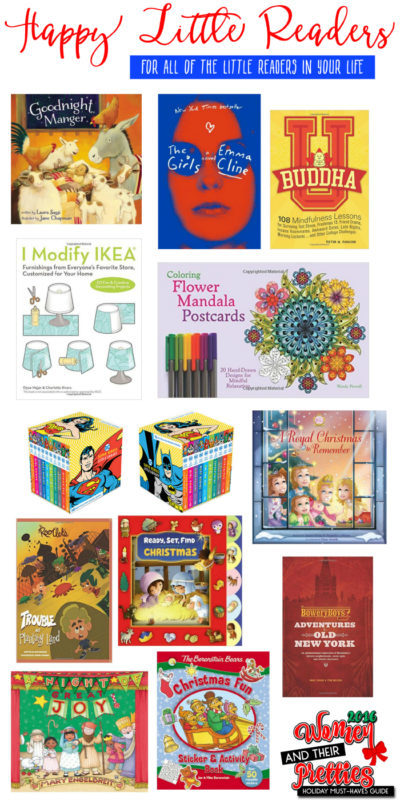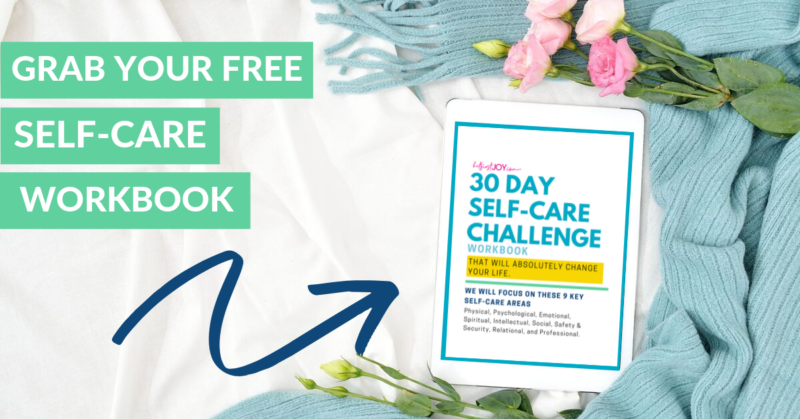 DISCLOSURE
This post may contain affiliate links and/or promotional products, all opinions expressed are that of But First, Joy only. Read my full disclosure.