We all have a list of favorite movies we could name without even thinking, right? It's also likely that we have a memorable movie quotes that inspire us, make us laugh, or maybe even cry.
I love making note of those movie quotes because they deserve to be remembered, documented, and shared.
From Disney to horror, you'll find some of the best quotes from movies right here. Most of these quotes are from new and relevant films, while you may find some from older films. Either way, I'm certain you'll find something to share, remember, and possibly even print out.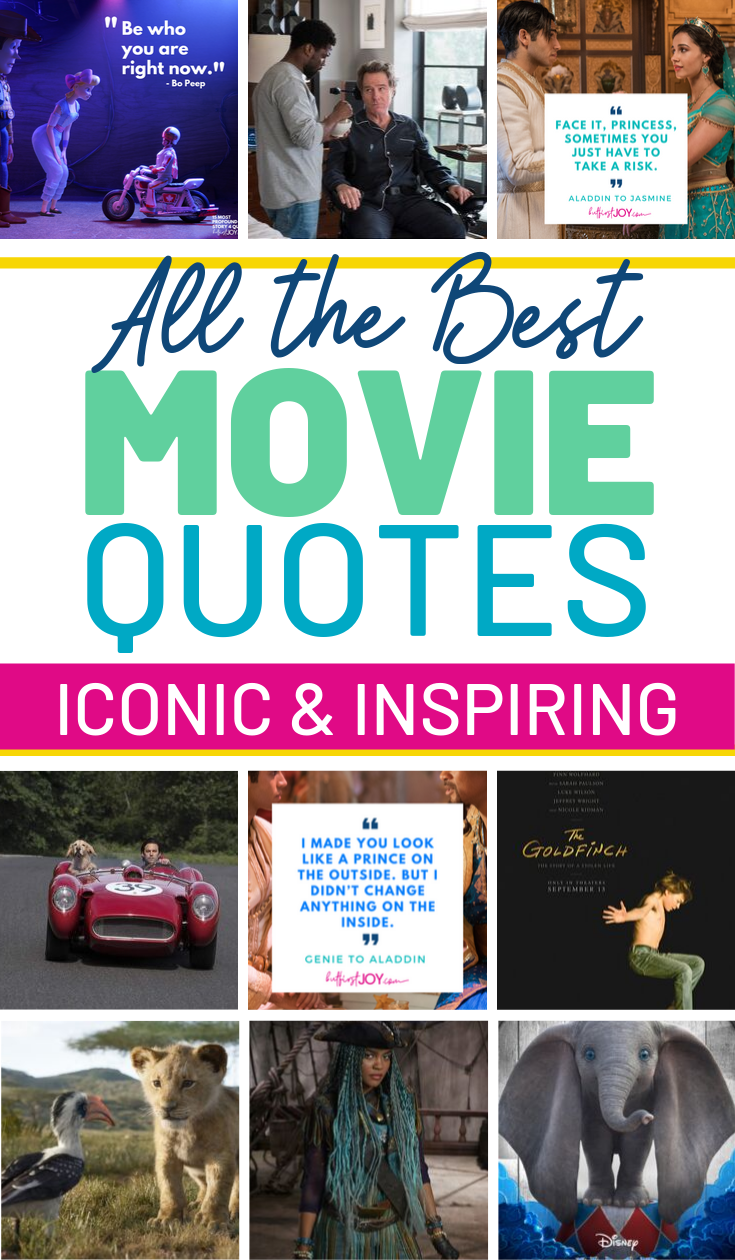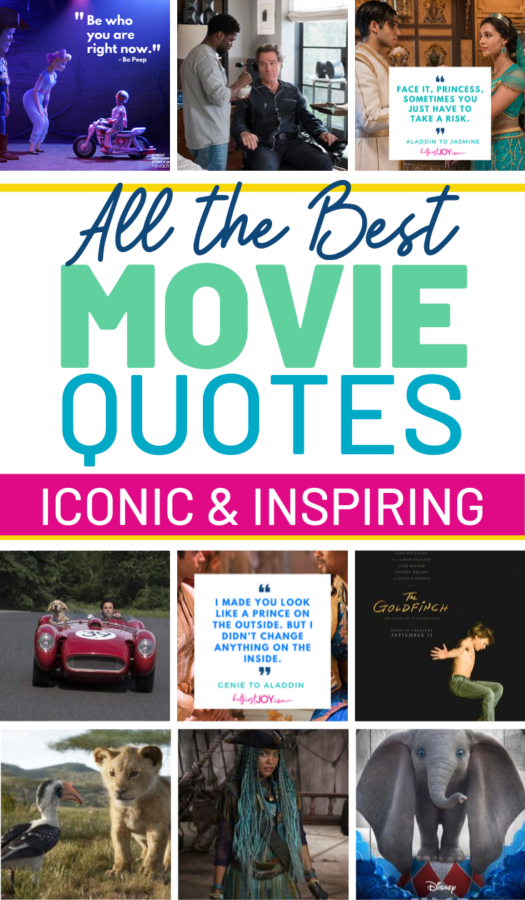 What you'll find in this post:

1. Disney & Pixar Movie Quotes
2. Marvel Movie Quotes
3. Inspirational Movie Quotes
4. Emotional Movie Quotes
5. Netflix Movie Quotes
6. Funny Movie Quotes
7. Other Movie Quotes
Disney Movie Quotes & Pixar
I've never watched a Disney movie without it being riddled with really great quotes. Typically the Disney quotes are inspirational, sometimes they are funny or goofy. Either way, they are noteworthy.
Live-Action (Remake) Disney Movie Quotes
Marvel Movie Quotes
Marvel always has the most meaningful, impactful, and powerful quotes that you'll find in the movies. I'm always left picking my jaw off the floor and wanting more! I hope these quotes make you feel the way they made me feel.
Star Wars Movie Quotes
Star Wars has the most inspirational movie quotes. These are typically full of wit and will give you all of the feels!
Inspirational Movie Quotes
I'm a sucker for a good inspirational movie. If it makes me laugh, cry, and feel all of the things then I've been won over. These inspirational are worth remembering!
Emotional Movie Quotes
Being the empath I am, I love a movie that will make me sob. Yep, I want to cry it all out. These emotional movie quotes may make you do just that.
Funny Movie Quotes
There's nothing like a good comedy or a witty and sarcastic film to put you in a great mood! These funny movie quotes are definitely worth checking out.
Netlix Movie Quotes
I know you just cannot get enough so you'll love these Netflix Movie Quotes!
Other Movie Quotes
These are a list of quotes that just cannot be categorized:
You'll probably also love these 30 Inspirational Brené Brown Quotes for Authentic Women and 101 Iconic Movies To Watch Before You Die.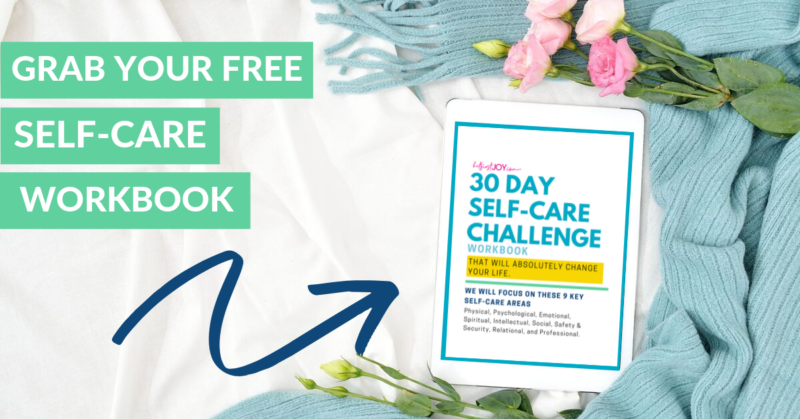 DISCLOSURE
As an Amazon Associate I earn from qualifying purchases. This post may contain affiliate links and/or promotional products, all opinions expressed are that of But First, Joy only. Read my full disclosure.