These heartfelt The Art of Racing in the Rain movie quotes will have you feeling all of the things! You'll want to see this book to film adaption right away!
Why do dog movies always make us cry? You know that you're going to walk our of a movie with a dog and feel all the things: a heavy heart, joy, sadness, and a longing for your pets.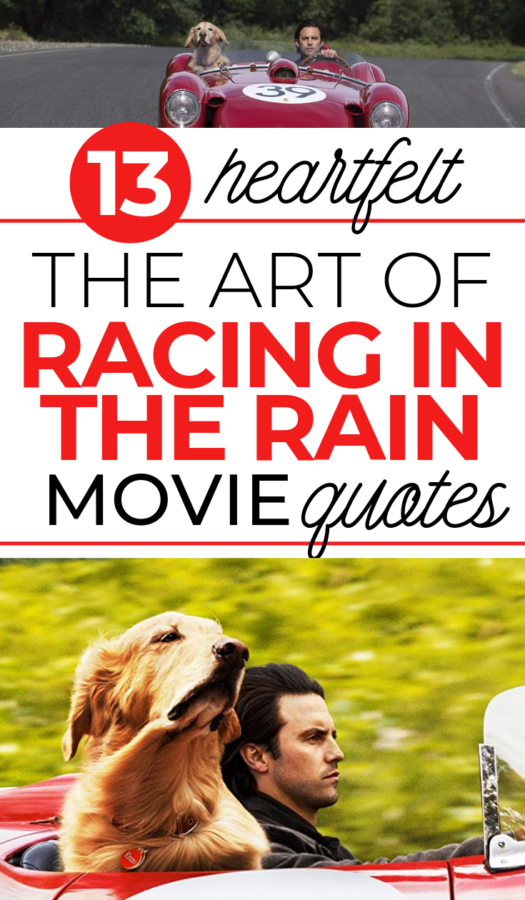 The Art of Racing in the Rain already has you in your feelings from the moment you finish the trailer. Based on a New York Times Best Seller with the same title, this book to film adaption will having you falling in love with man's best friend – over and over again.
Best The Art of Racing in the Rain Movie Quotes
As with many movies based on books, this film was loaded with heartfelt quotes. My friend Becky from Week99er grabbed these movie quotes for me. Read her The Art of Racing in the Rain review.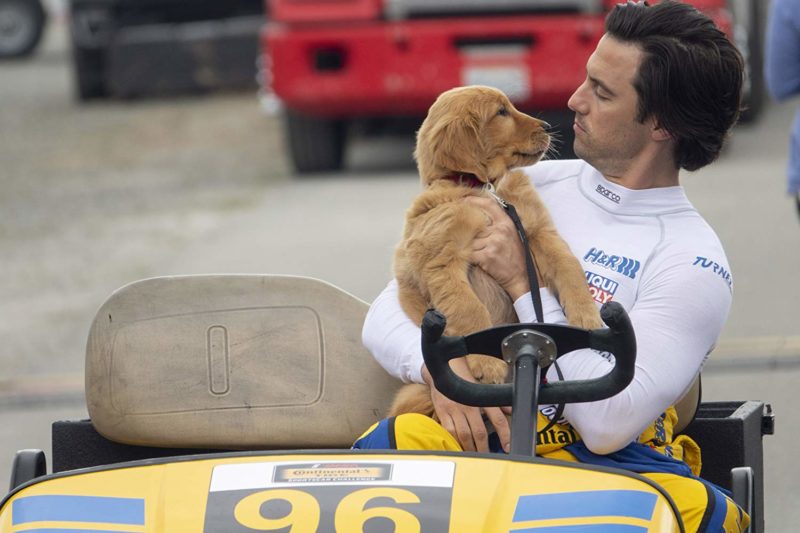 1. "If Only I could speak, I would tell him not to worry." – Enzo
2. "I'll try to imprint what I know on my soul, so when i look at my hands I will know." – Enzo
3. "I know no one has a perfect childhood, but I contend I did!" – Enzo
4. "Call it fate, call it luck; all I know is I was meant to be his dog." – Enzo
5. "There's an old quote that Denny Says 'No race was won on the first corner, but many were lost there'" – Enzo
6. "He was my champion alone… then she showed up." – Enzo
7. "People will say anything in front of me. I'm just a dumb dog." – Enzo
8. "It must be amazing to have a body that can carry an entire life inside!" – Enzo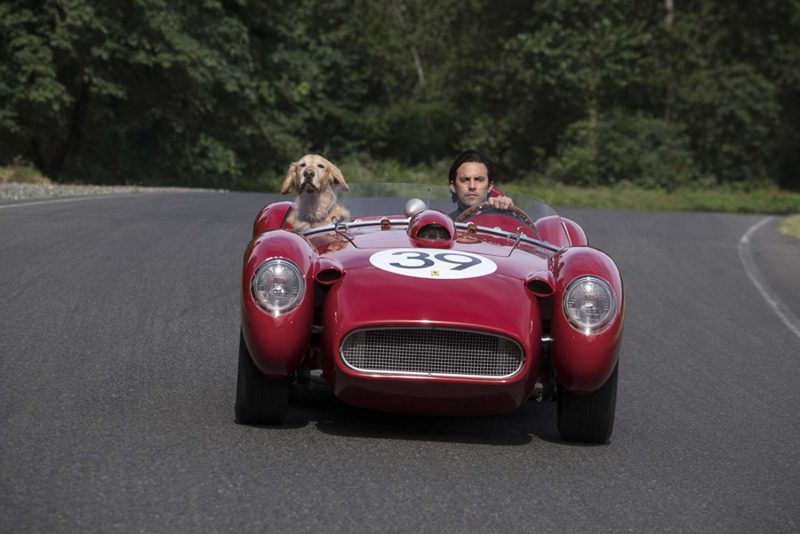 9. "I couldn't understand what was happening in Eve's magical sack assembling the baby – I just hope it looked like me." – Enzo
10. "He was a race car driver, the way I was a dog – his destiny." – Enzo
11. "When i'm in the race car, I'm the creator of my own destiny." – Denny
12. "Panic is the driver's worst destiny. Sometimes, at any cost, you have to make the risky choices." – Denny
13. "A true champion can accomplish what others think is impossible." – Enzo
ABOUT THE MOVIE, The Art of Racing in the Rain
Denny Swift is a Formula One race car driver who understands that the techniques needed on the racetrack can also be used to successfully navigate everyday life.
Besides his career, Denny has three loves of his life — his beautiful wife, their young daughter and his best friend, which is a dog that wants to be reincarnated into a human.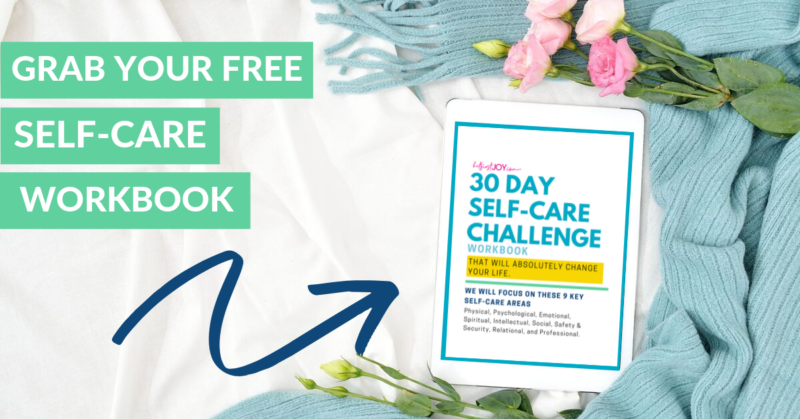 DISCLOSURE
This post may contain affiliate links and/or promotional products, all opinions expressed are that of But First, Joy only. Read my full disclosure.