These Harriet Movie Quotes are full of powerful emotion. Tubman's bravery and strength really shine through in these lines from the 2019 film.
Also, bookmark my full index of MOVIE QUOTES!
The critics are already talking about this extraordinary biopic, but it isn't good. Some are saying Harriet is "typical" and "cliche" while others are deeming it as something that would make Tubman herself proud.
Either way, there's no denying that Harriet Tubman's story is one to be told over and over again. She shaped American History and deserves to live on forever because of that.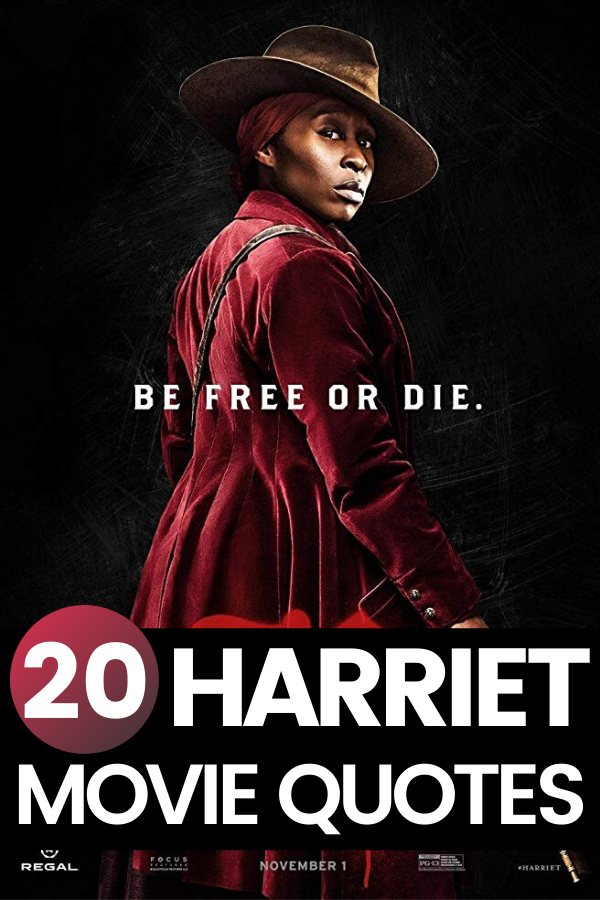 As one of America's greatest female heroes, we can only hope that they did her justice with this major motion picture. From the sound of the Harriet Tubman movie quotes, I think there's a lot to take away from the film.
Since the Harriet movie is rated PG-13, I think it could possibly be one to take children to for educational purposes. While I can't personally recommend this film for children, it is definitely something older children/teens could see at the parent's discretion.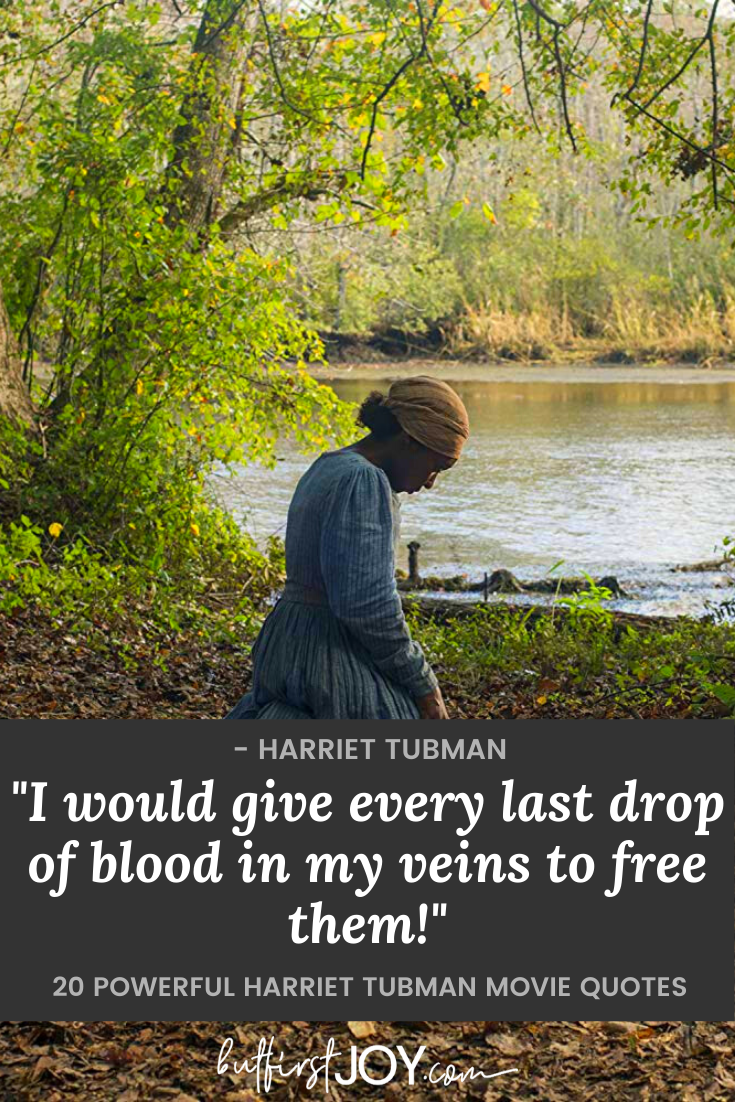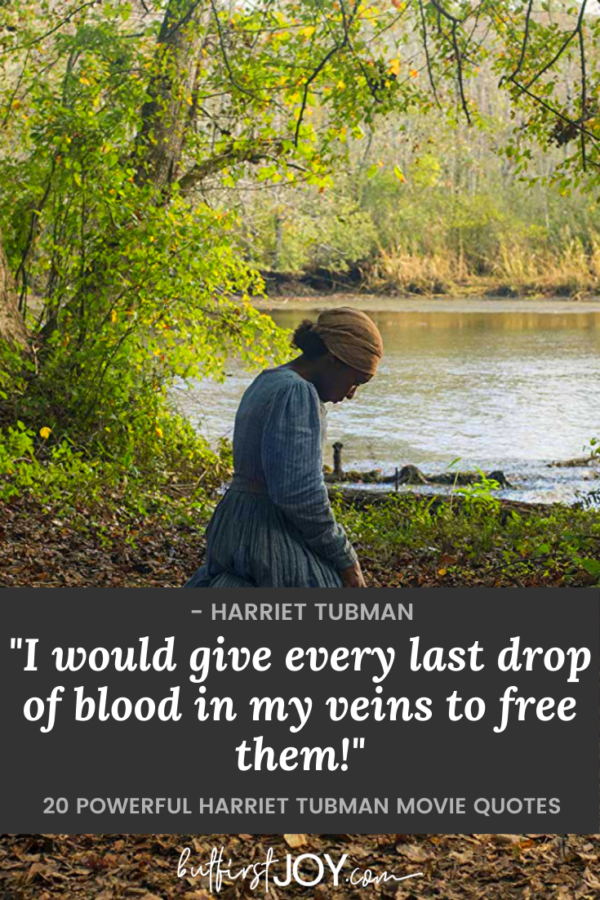 Best Harriet Movie Quotes
These movie lines are from the 2019 Harriet movie. This could contain spoilers, but you should already know the story. If you want to read the full Harriet Movie Review, visit Week99er.com.
1. "We want our babies born free like they meant to be." – Minty
2. "Fear is your greatest enemy" – Reverend Green
3. "I want to be free or die." – Minty
4. "Here we are, friend, the Pennsylvania border. Shall I drive thee across or do you want to walk alone into freedom?" – Thomas Garrett
5. "Don't be afraid, there are plenty of us in Philadelphia. Walk like you have the right to – no one will pay you mind." – Street Vendor
6. "I don't know if you know how miraculous this is – you travelled 100 miles to freedom." – William Still
7. "A hole in my head made God's voice more clear" – Harriet
8. "Yes, I'm a woman. Yes, I'm a negro and yes, I own this place!" – Marie
9. "You were born free. You never had the stink of fear and running for your life." – Harriet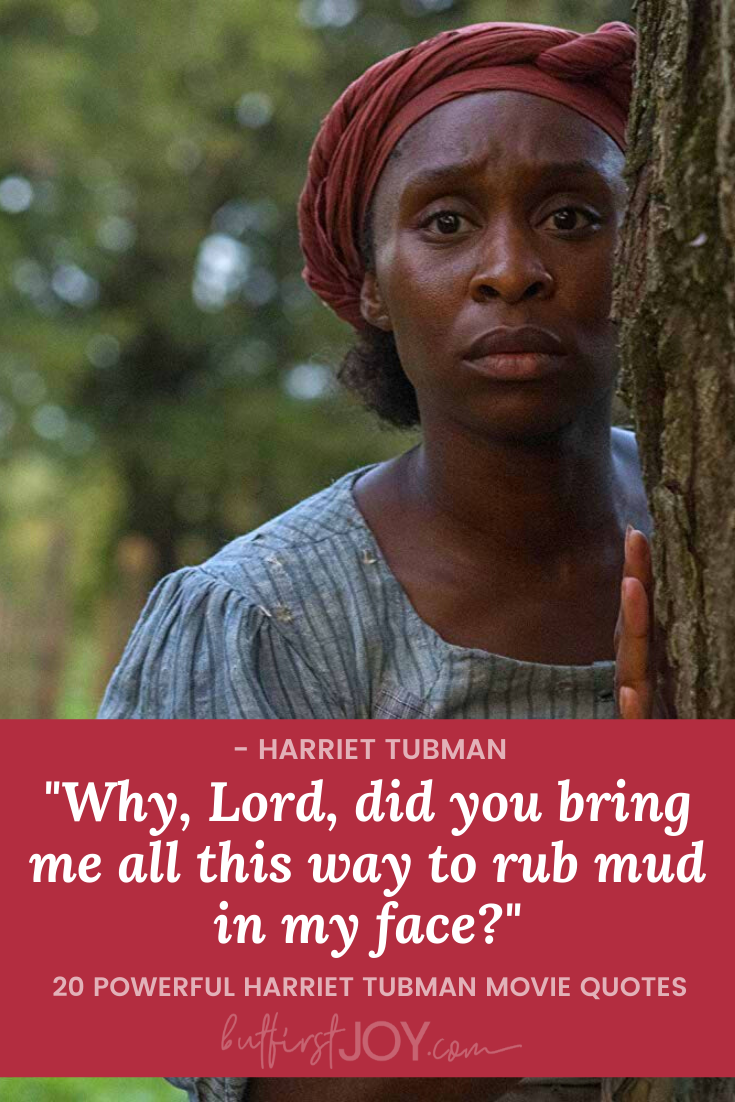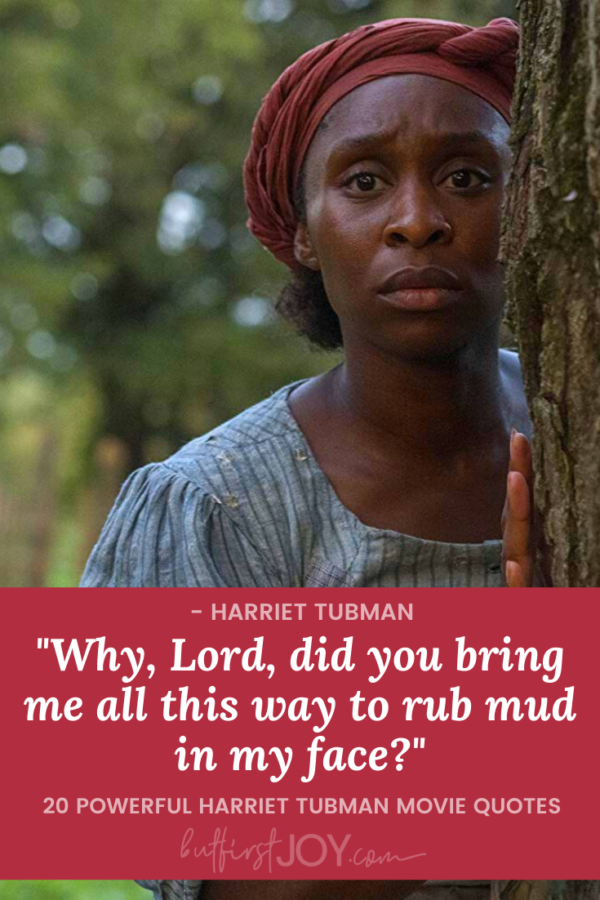 10. "Don't tell me what I cant do. God was watching, but my feet were my own." – Harriet Tubman
11. "If trouble comes, you'll be ready." – Marie
12. "I loved you. I would have died for you if you let me" – John Tubman
13. "Why, Lord, did you bring me all this way to rub mud in my face?" – Harriet
14. "You being here now is a miracle!" – Ben Ross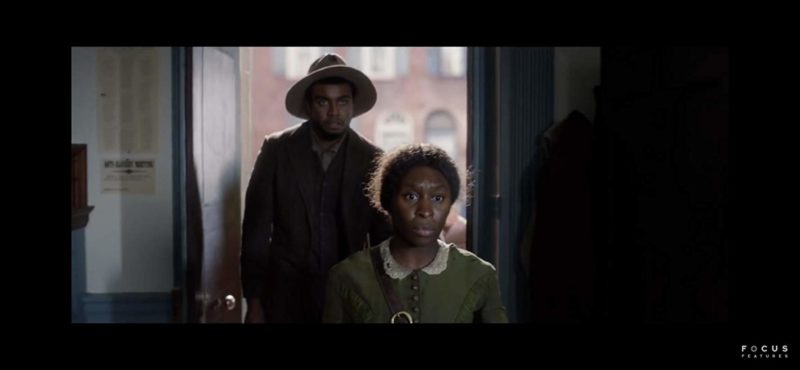 15. "I'm not going nowhere til all my children free." – Ben Ross
16. "I'm Harriet Tubman, leader of this group. You do what I say." – Harriet
17. "What's a man to a woman touched by God?" – Marie
18. "We can't give up and wait for war!" – Harriet
19. "I'm not going to give up rescuing slaves because it's far!" – Harriet
20. "I would give every last drop of blood in my veins to free them!" – Harriet
More About the Harriet Tubman Movie
The extraordinary tale of Harriet Tubman's escape from slavery and transformation into one of America's greatest heroes, whose courage, ingenuity, and tenacity freed hundreds of slaves and changed the course of history.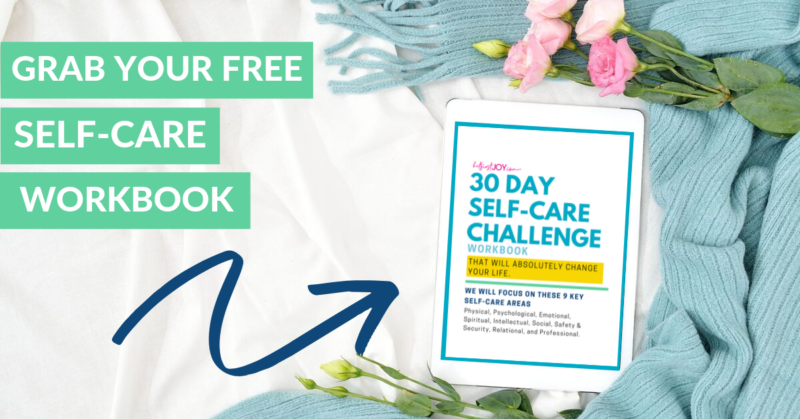 DISCLOSURE
As an Amazon Associate I earn from qualifying purchases. This post may contain affiliate links and/or promotional products, all opinions expressed are that of But First, Joy only. Read my full disclosure.