These are the best Godmothered Movie Quotes from Disney's newest full-length film on Disney+. This film is loaded with cute and fun quotes that are sure to sit with everyone in the family.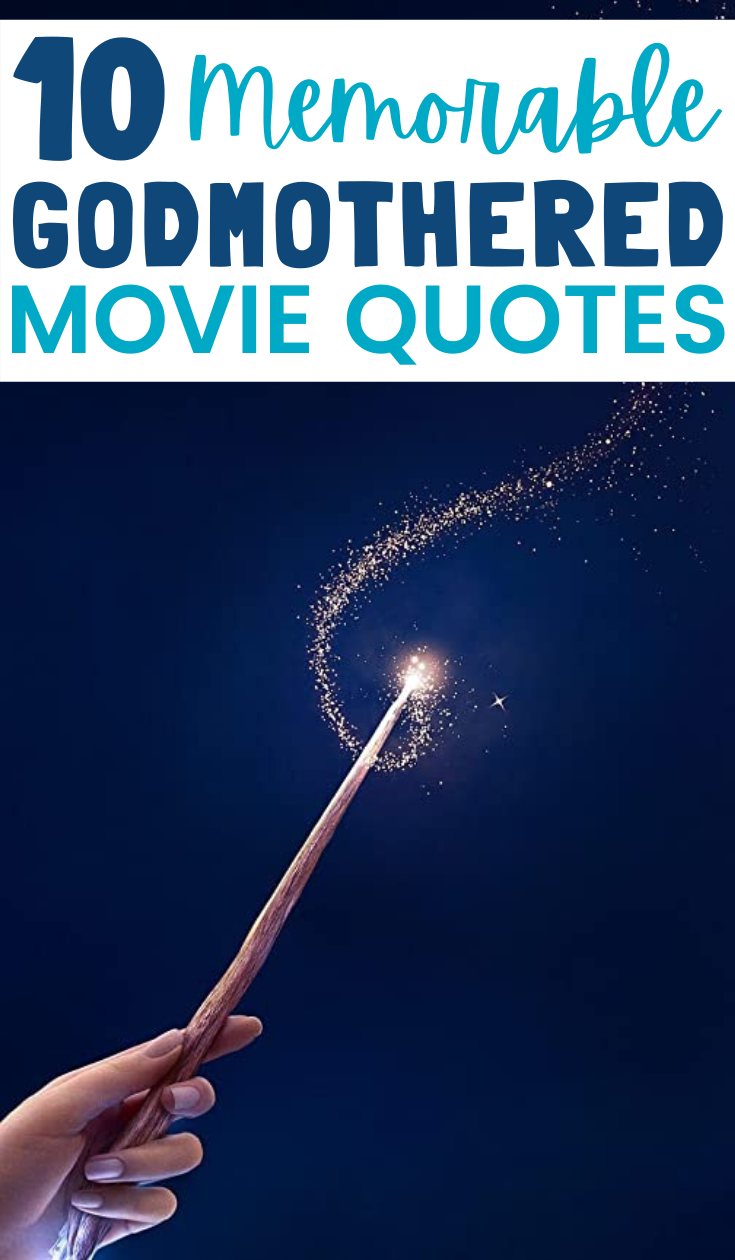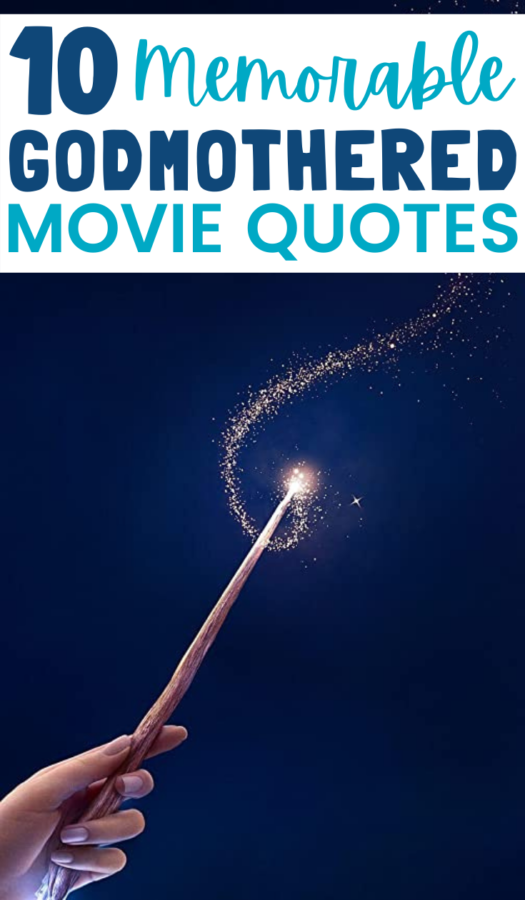 When I found out Disney was releasing a new full-length film based on the fairy godmothers – I was over the moon with excitement. I mean, I am all for a good princess movie but there's nothing sweeter than a fairy godmother.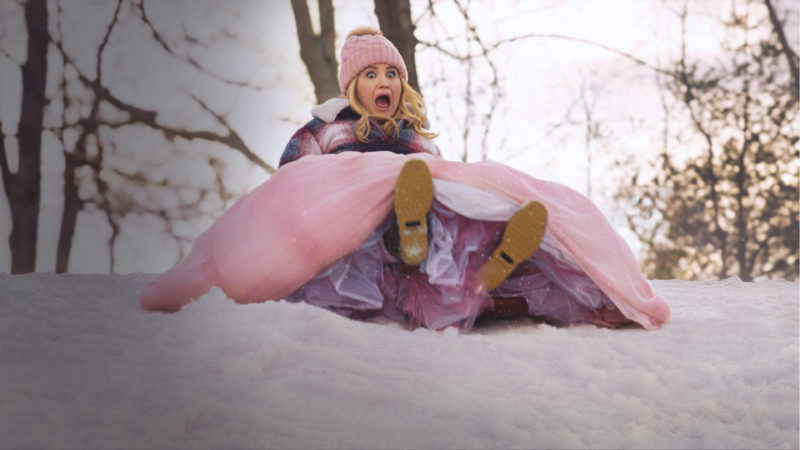 I'm pretty sure you'll also want to bookmark my FULL MOVIE QUOTES Index for the latest and GREATEST quotes!
Best Godmothered Movie Quotes
This film made me like I transformed into that little girl who wondered if she too had a fairy godmother looking out for her. These quotes from the Godmothered movie have a little bit of magic and a lot a bit of FUN!
1. "Everyone knows women don't drive themselves. That's what mice are for." – Eleanor
This Godmothered quote was from the Godmother-in-training, Eleanor. I couldn't help but to giggle because she was so clueless in the "real world."
2. "Now do you have a carriage here or shall we hitch a ride in someone else's pumpkin?" – Eleanor to Mackenzie
Another clueless Eleanor quote. Some might go as far as to say she's bougie.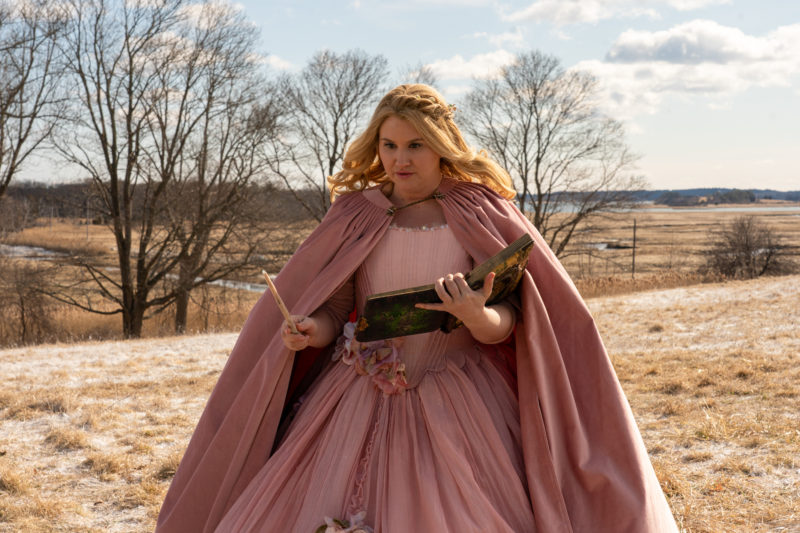 3. "Life isn't as simple as happily ever after." – Mackenzie
How sad is it that we grow into adults who don't believe in magic anymore?
4. "Because it's a fairytale construct that teaches people normal life is not enough!" – Mackenzie
In this Godmothered quote, Mackenzie is explaining to Eleanor why she doesn't believe in Happily Ever After.
5. "It might be a good time to tell her to get her fairy tale back here!" – Moira
This is a funny little pun that I had to share!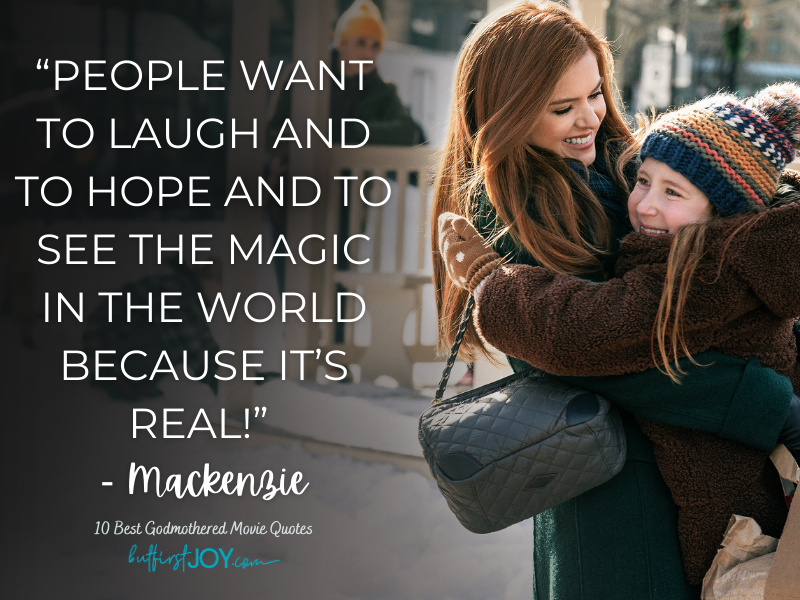 6. "People want to laugh and to hope and to see the magic in the world because it's real!" – Mackenzie
Some of the Godmothered movie quotes were so beautiful I teared up. This is one of those!
7. "Why am I failure unless I dress like ginger Elvis?" – Mackenzie
Mackenzie is every mom who feels like she isn't enough unless she goes above and beyond.
8. "Instead of telling someone what true love is, we should let them tell us what true love means to them." – Eleanor to Moira
Yes, yes, yes.
9. "Forget ever after. Just live happy." – Eleanor
I am pretty sure this is going to be the most popular Godmothered quote!
10. "We think that love needs to look a certain way. We're trapped in the fairytale when the real world is full of so much more." – Eleanor
Yes, Eleanor. So much yes.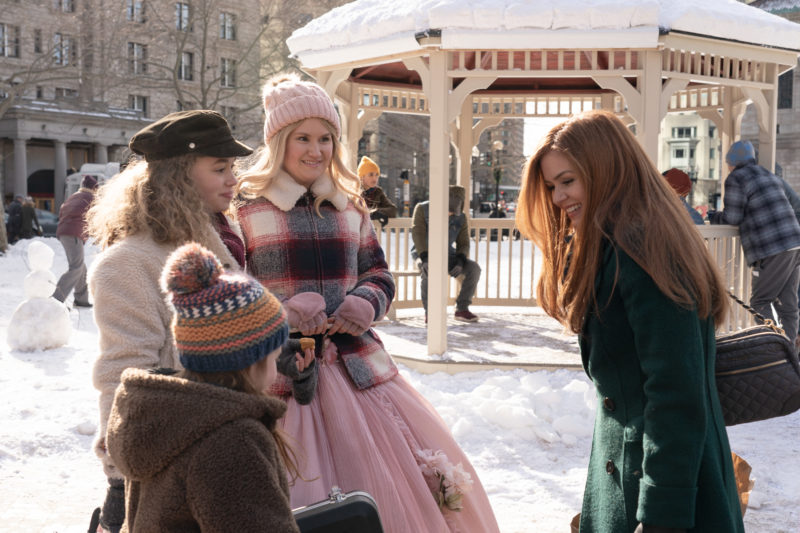 What is Godmothered about?
Set at Christmas time, "Godmothered" is a comedy about Eleanor, a young, inexperienced fairy godmother-in-training (Jillian Bell) who upon hearing that her chosen profession is facing extinction, decides to show the world that people still need fairy godmothers.
Finding a mislaid letter from a 10-year-old girl in distress, Eleanor tracks her down and discovers that the girl, Mackenzie, is now a 40-year-old single mom (Isla Fisher) working at a news station in Boston. Having lost her husband several years earlier, Mackenzie has all but given up on the idea of "Happily Ever After," but Eleanor is bound and determined to give Mackenzie a happiness makeover, whether she likes it or not.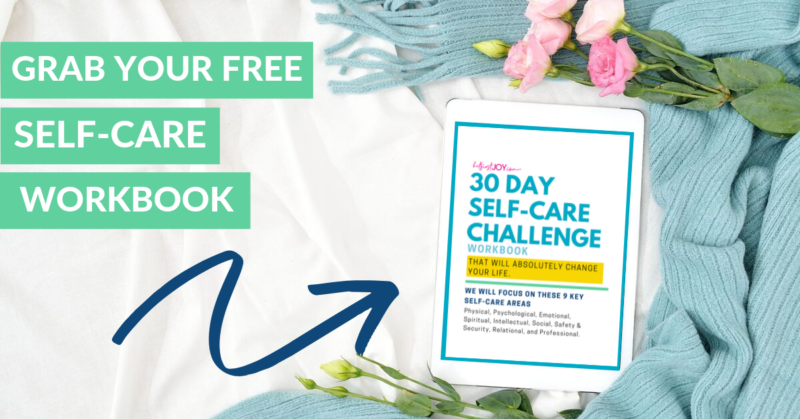 DISCLOSURE
As an Amazon Associate I earn from qualifying purchases. This post may contain affiliate links and/or promotional products, all opinions expressed are that of But First, Joy only. Read my full disclosure.