Pixar's latest film will absolutely tug at your heartstrings. If you're looking for Pixar's Onward movie quotes that evoke emotions – take note of these lines.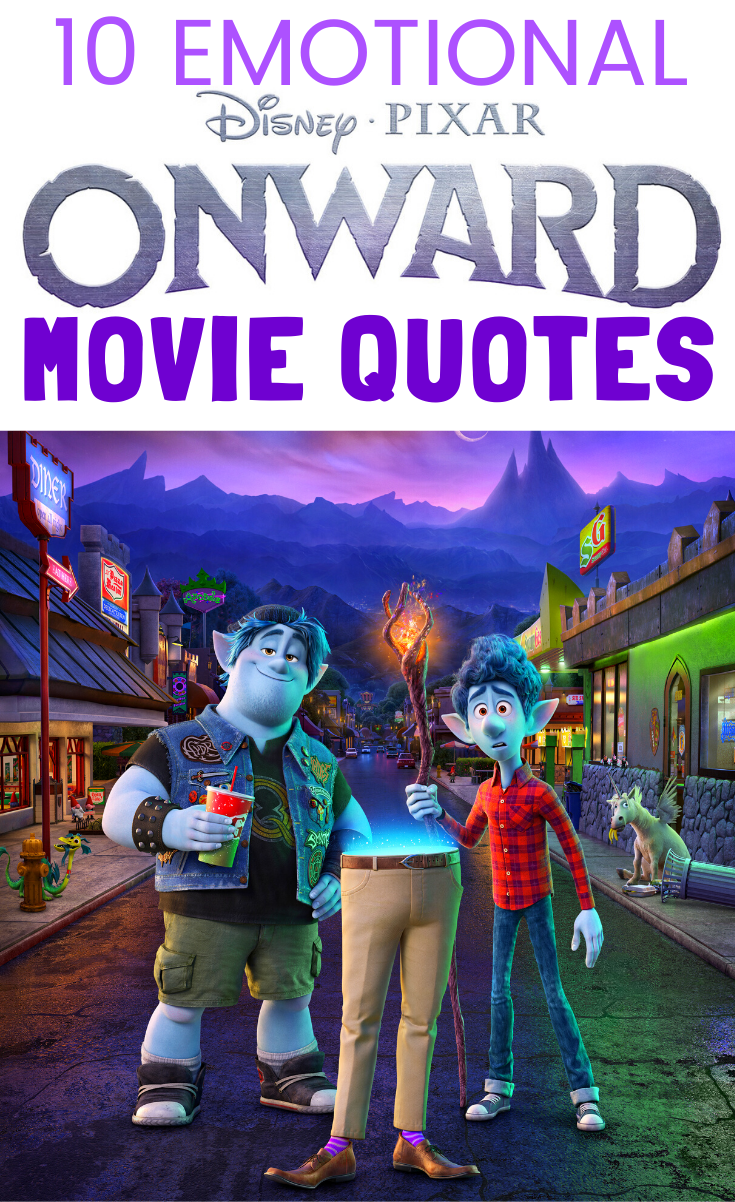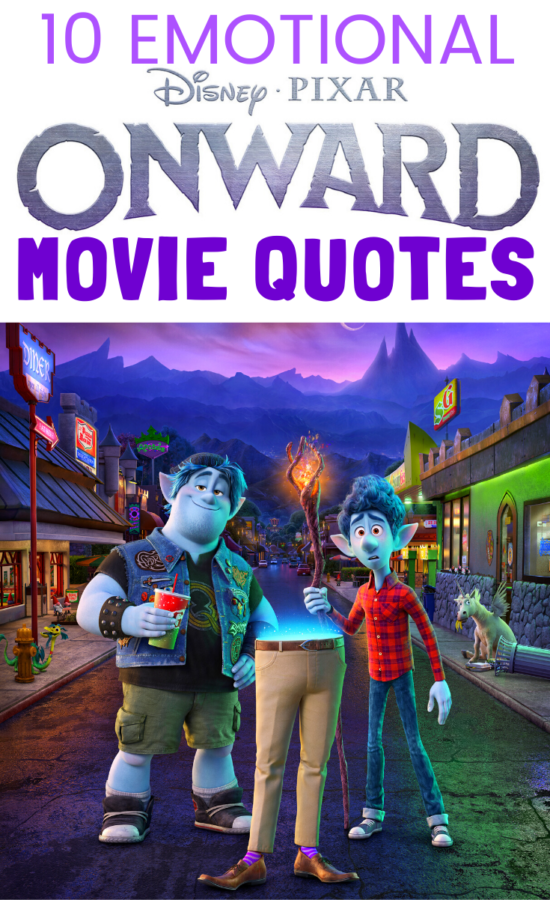 If there's one thing we can always count on, it's the emotional element every Pixar movie brings us. From the deep stories of friendship in Toy Story 4 to all of the feelings from Inside Out, Pixar Animation Studios never fails to disappoint.
"Pixar creates a new type of magic with Onward."

– Week99er's Onward Movie Review
Every since I learned of the story behind Onward, I was drawn in. The depth of human emotion behind this film will touch anyone who has experienced loss. With Pixar magic, incredible storytelling, and eye catching animation, Onward is full of movie lines we just can't forget.
Inspiring Movie Quotes from Onward
The following Onward movie quotes are ones that will not only stick with you, but will have you wanting to caption them in your favorite social media posts.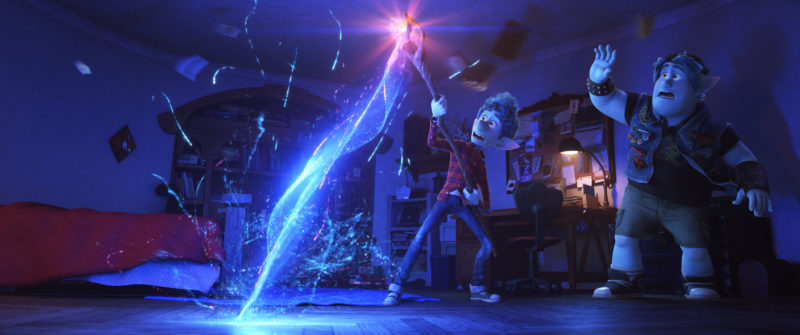 1. "Over time magic faded away, but I hope there's a little magic left in you." – Narrator
I hope I never lose the little bit of magic that's left in me and I'd like to think my kids would keep their magic forever. These Disney/Pixar narrators always have the best lines.
2. "Mom knows how to let out her inner warrior!" – Barley
I hope my son says this about me because every mama has an inner warrior!
3. "You know when your dad got sick, he fought so hard because he really wanted to meet you." – Laurel
Out of all the Onward quotes, this one makes me instantly cry. I'm sure this was an incredibly emotional film to put together.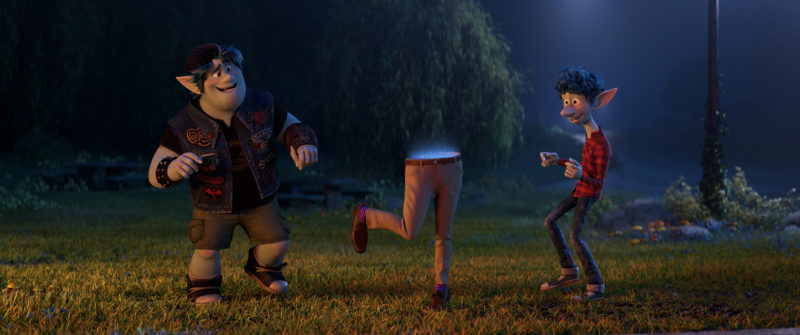 4. "There's no top part – I definitely remember Dad having a top part!" – Barley
I had to include this Barley line because it makes me giggle!
I'm pretty sure you'll also want to bookmark my FULL MOVIE QUOTES Index for the latest and GREATEST quotes!
5. "A person can only do magic if they have the gift." – Barley
Wait, do I have the gift?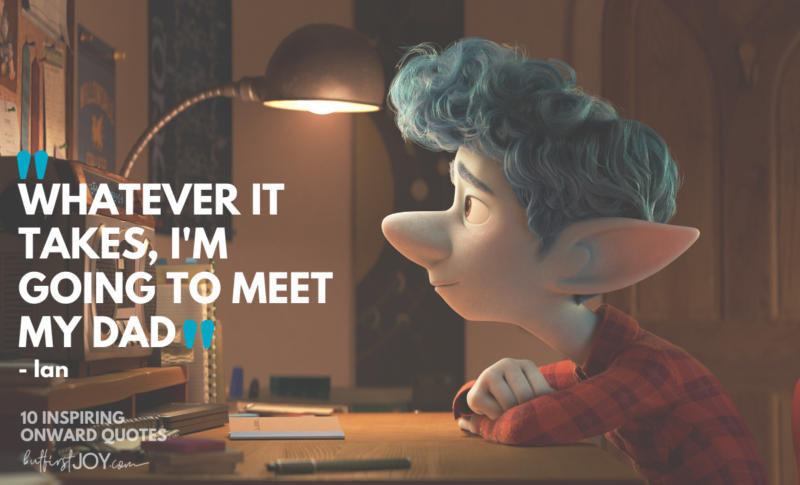 6. "Whatever it takes, I'm going to meet my dad." – Ian
This is such a beautiful sentiment. I can definitely imagine any child who loses a parent saying this.
7. "For any spell to work, you must speed from your heart's fire." – Barley
I love how important feelings are in Pixar's Onward. That's what Pixar does best though, right? They tell stories that set your heart on fire.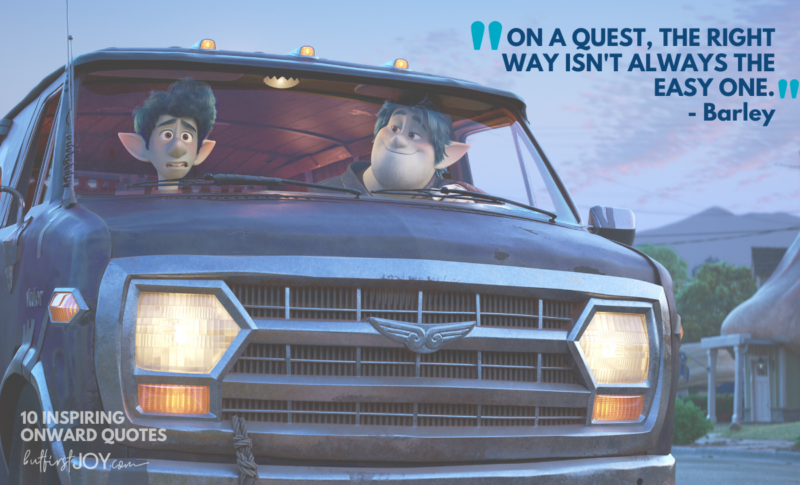 8. "On a quest, the right way isn't always the easy one." – Barley
This is such an incredible life lesson for children (and adults). The right choice isn't always an easy choice but it's always important to do the right thing.
9. "It's not fair for you to call me a screw up if you don't give me a chance to do one thing right." – Barley
This makes me sad. I hope every kid is given a chance to do the right thing without someone giving up on them.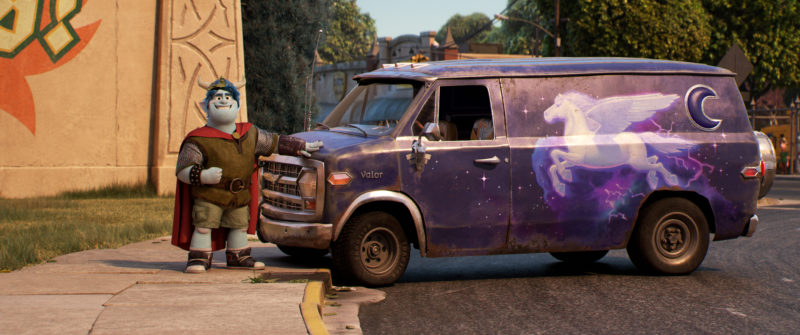 10. "I never had a dad, but I always had you." – Ian
*Insert all of the tears here*. If this quotes doesn't hit you right in the feels then I'm not sure you even have a heart. As a woman who was raised by a man who wasn't my father, this one really touches me deep.
Find your favorite movie lines from Onward in theaters March 6th
Two teenage elf brothers, Ian and Barley Lightfoot, go on an journey to discover if there is still a little magic left out there in order to spend one last day with their father, who died when they were too young to remember him.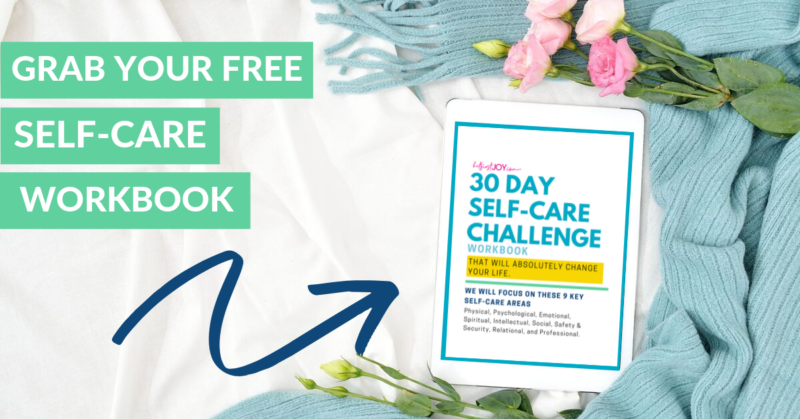 DISCLOSURE
As an Amazon Associate I earn from qualifying purchases. This post may contain affiliate links and/or promotional products, all opinions expressed are that of But First, Joy only. Read my full disclosure.