These 7 Christopher Robin movie quotes really resonated with me, as an adult and a parent. That silly old bear sure knows how to get us all in our feelings! Read my review and favorite movie quotes here.
It's been awhile since a movie has touched me as deeply as Disney's new Christopher Robin has. I speculated that I'd get "all the feels" simply because of the cute and cuddly trailers. What I didn't expect was to walk away with a different outlook on life and approach to parenting. This was exactly the movie I needed to get me in a good headspace! I think audiences of all ages and backgrounds will walk away with similar feelings.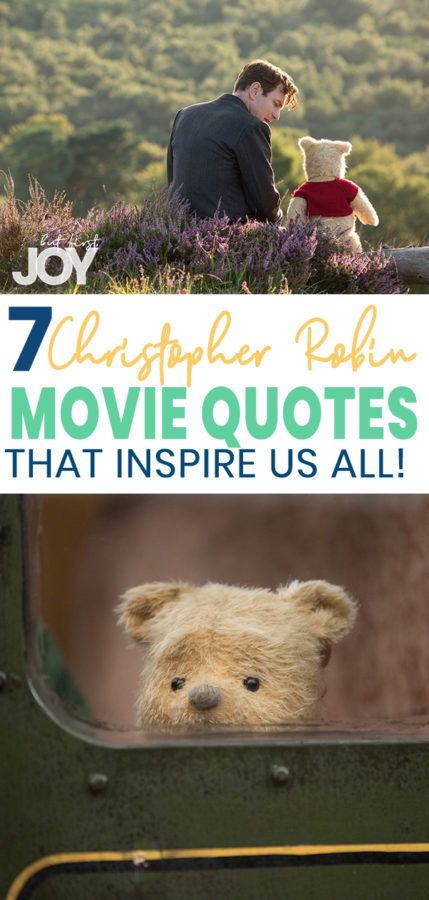 The seemingly plush Pooh and friends brought out the "aww" in all of us. Pooh himself gave us lots of fun laughing moments and Christopher Robin threw us for a learning curve. Eeyore brought out the pity we all feel on our bad days and Tigger did the opposite. Every character ramped up the nostalgia. Disney did a fantastic job at touching every audience member right in the heart. But it was Pooh who really made me think about some real-life things that I needed to work on. That Silly Old Bear.
7 Christopher Robin movie quotes (by Pooh) that remind us to appreciate the simple things in life
1. "Doing nothing often leads to the very best kind of something."
As adults, we often forget the power of doing nothing. Our schedules are always loaded with meeting, activities, chores, and tasks. Christopher Robin gives audiences a simple reminder that it's okay to just BE. I think it's important for us all to be a little bored sometimes because that's when our imaginations really come alive!
2. "There is no hurry. We shall get there some day."
Oh, Pooh. That silly old bear always knows exactly what to say. Why are we always in such a rush to get somewhere? Why can't we just live in the moment?
3. "There's always time for a smackeral of wonder."
ALWAYS. Don't take life so seriously! It's so important that we hold onto ever ounce of wonder we can.
4. "I always get to where I'm going by walking away from where I've been."
This is one of the cutest Christopher Robin movie quotes but it really touched me deep. It was an innocent reminder that we can never move forward if we are stuck in the past.
5. "Today is my favorite day."
It's as simple as that: live for today and appreciate the day you're living.
YOU'LL ALSO LIKE: 10 MOST POWERFUL AVENGERS: ENDGAME QUOTES and 7 CAPTAIN MARVEL QUOTES THAT SHOW HOW POWERFUL SHE REALLY IS.
6. "I don't feel very much like Pooh today."
Even Winnie The Pooh has bad days. It hurt my heart when Pooh said this but it reminded me that we all have bad days. We have days where everything goes wrong and days when we just don't feel like ourselves. All of this is okay as long as you let it all go when you begin a new day.
7. "Sometimes when I'm going somewhere and I wait, somewhere comes to me."
I interpreted this quote as "everything will happen when the time is right". There are just some things you can't rush: love and success. There are many things in life that have to come naturally. With our instant gratification personalities, it's hard to wait. We feel like we always have to be doing something. I'm thankful for the patience of Pooh to put me back in the right mindset.
NOW IN THEATERS: If you're looking for a feel-good family movie that's packed full of inspirational quotes, Christopher Robin is the movie for you. One thing is sure; you'll leave the theater with a new sense of pure, innocent joy. As one of the sweetest movies I've seen in years, I can confidently say that Walt Disney would be so proud!
In the heartwarming live action adventure Disney's "Christopher Robin," the young boy who shared countless adventures with his band of lovable stuffed animals in the Hundred Acre Wood is now grown up and living in London but he has lost his way. Now it is up to his childhood friends to venture into our world and help Christopher Robin rediscover the joys of family life, the value of friendship and to appreciate the simple pleasures in life once again. This film is surely a box office hit!
Disney's "Christopher Robin" is directed by Marc Forster from a screenplay by Alex Ross Perry and Allison Schroeder and a story by Perry based on characters created by A.A. Milne and E.H. Shepard. The producers are Brigham Taylor and Kristin Burr with Renée Wolfe and Jeremy Johns serving as executive producers. The film stars Ewan McGregor as Christopher Robin; Hayley Atwell as his wife Evelyn; Bronte Carmichael as his daughter Madeline; and Mark Gatiss as Giles Winslow, Robin's boss. The film also features the voices of: Jim Cummings as Winnie the Pooh and Tigger; Brad Garrett as Eeyore; Toby Jones as Owl; Nick Mohammed as Piglet; Peter Capaldi as Rabbit; and Sophie Okonedo as Kanga.
What are your favorite Christopher Robin quotes?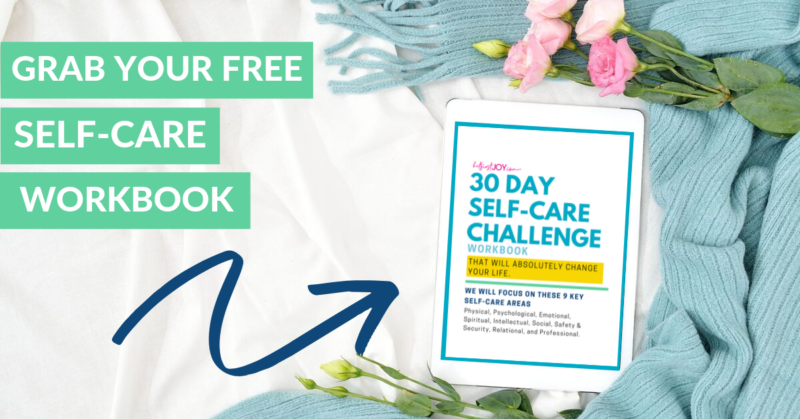 DISCLOSURE
This post may contain affiliate links and/or promotional products, all opinions expressed are that of But First, Joy only. Read my full disclosure.