The Live-Action version of Aladdin is hitting theaters this week and I'm all over these Aladdin Movie Quotes in this 2019 remake.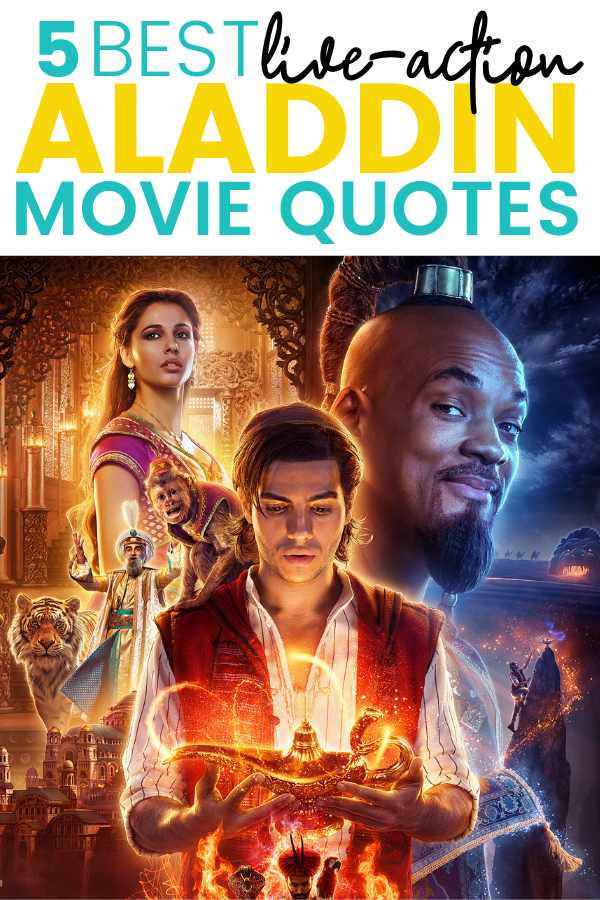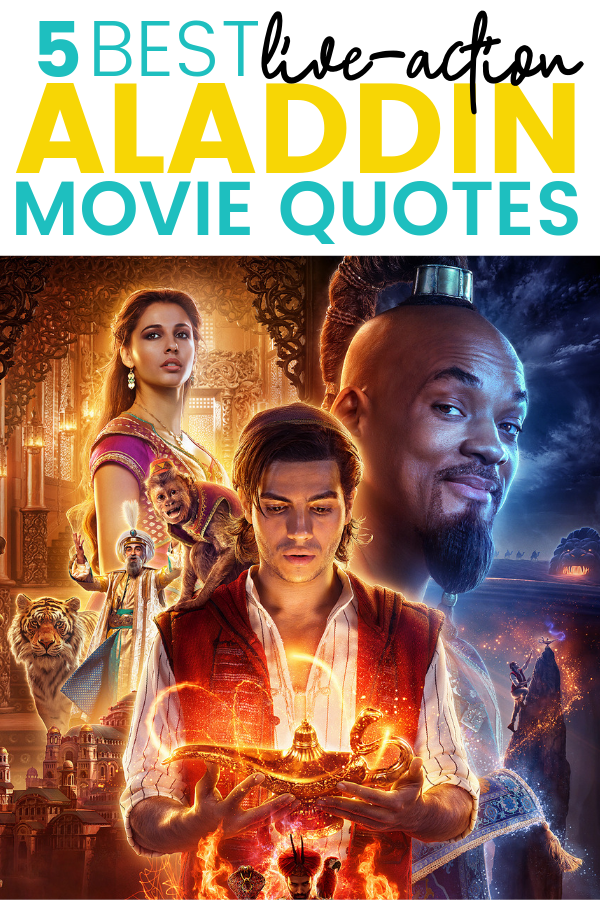 Aladdin holds a very special place in my heart for many reasons. Not only was it my very first out-of-state press event and a childhood favorite – it had my all-time favorite comedian as Genie.
In fact:
I had the honor of being taught how to draw Genie by Aladdin/Genie Disney Animator, Eric Goldberg.
So, this live-action remake of Aladdin is kind of a big deal to me.
Now, let's talk about the quotes from the new live-action Aladdin movie. What's worth remembering? Which quotes stood out?
YOU'LL ALSO LIKE: 16 Profound Toy Story 4 Movie Quotes + Review
5 Aladdin Movie Quotes Worth Remembering
If these 2019 Aladdin movie quotes don't give you the feels, are you even a Disney fan?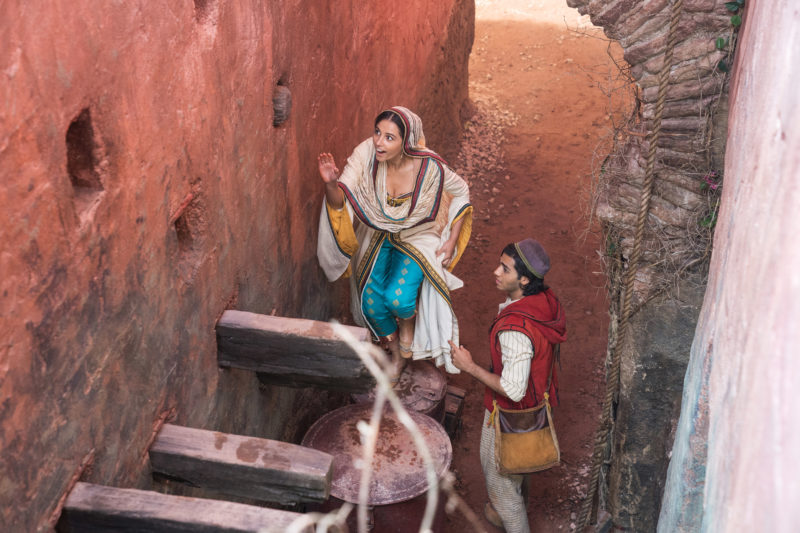 1. Do You Trust Me? – Aladdin to Jasmine
Oh, the Magic Carpet ride. My heart already wants to explode thinking about this moment. I want to watch it over and over again.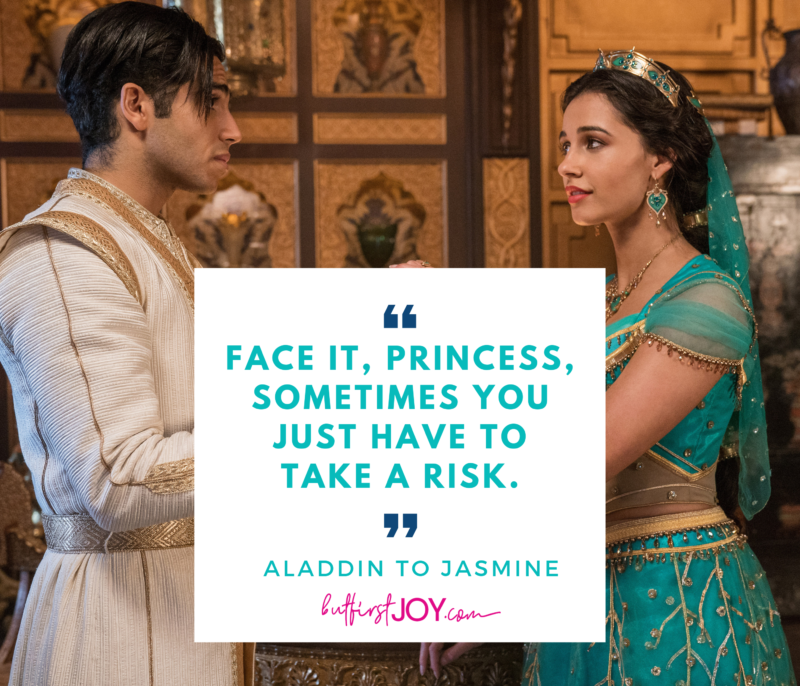 2. Face it, princess, sometimes you just have to take a risk. – Aladdin to Jasmine
We all want a man to help us step out of our comfort zone. Yes, even a princess needs a little push sometimes.
RELATED: 6 Best Live-Action DUMBO Quotes
RELATED: 7 Christopher Robin Movie Quotes About Life That Inspire Us All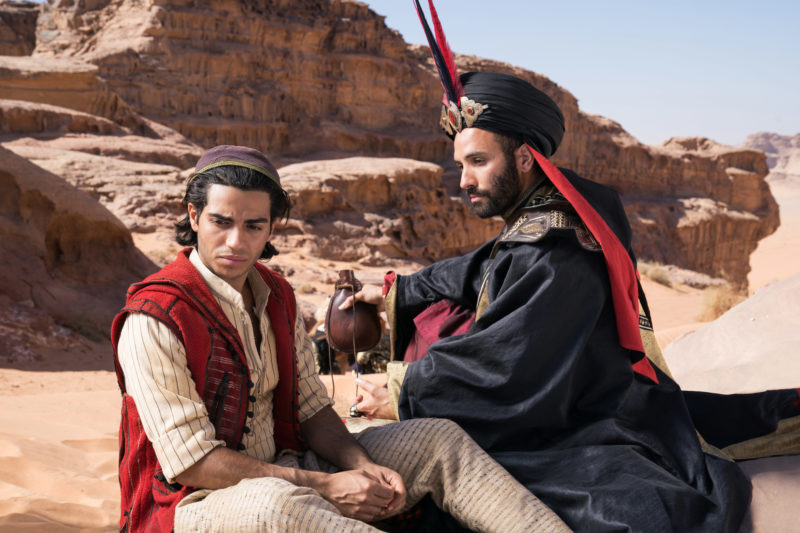 3. Your life begins now, Aladdin. – Jafar to Aladdin
I have chills up and down my spine right now. While I don't think the live-action Jafar is nearly as menacing as the animated Jafar, he still give me the creeps.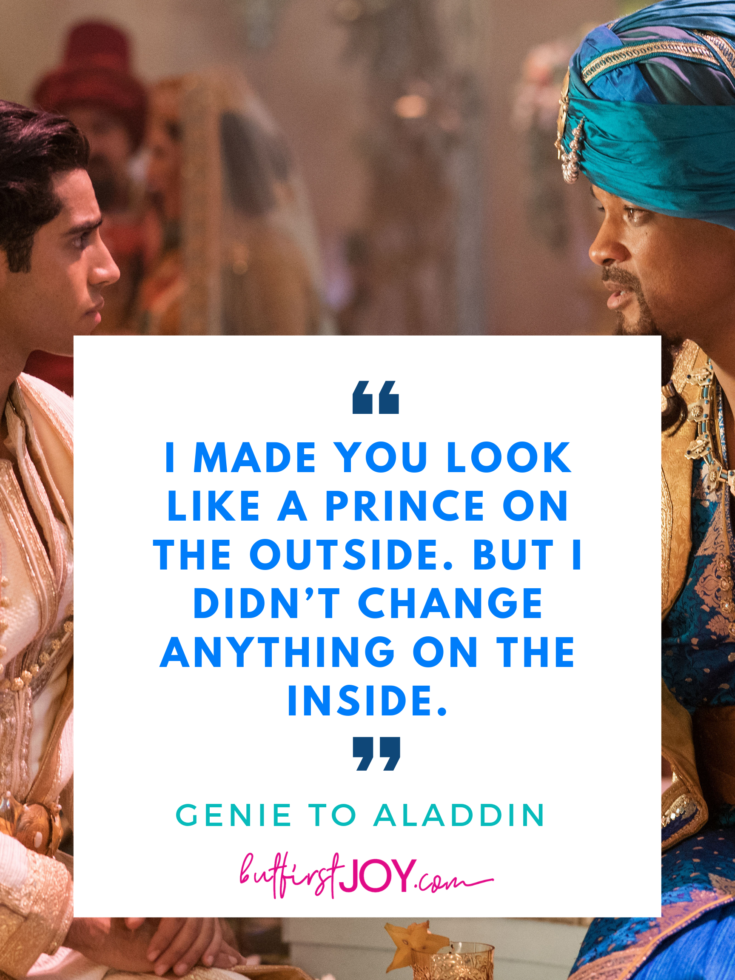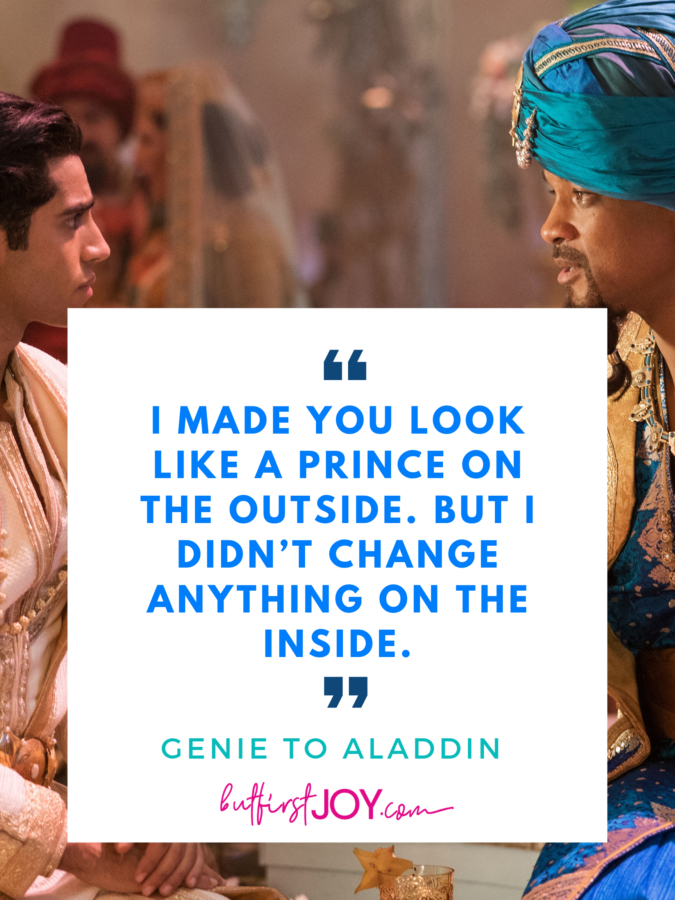 4. I made you look like a prince on the outside. But I didn't change anything on the inside. – Genie to Aladdin
Oh, Genie. Stop it. You magical, whimsical, wise being. This is a great life quote for children!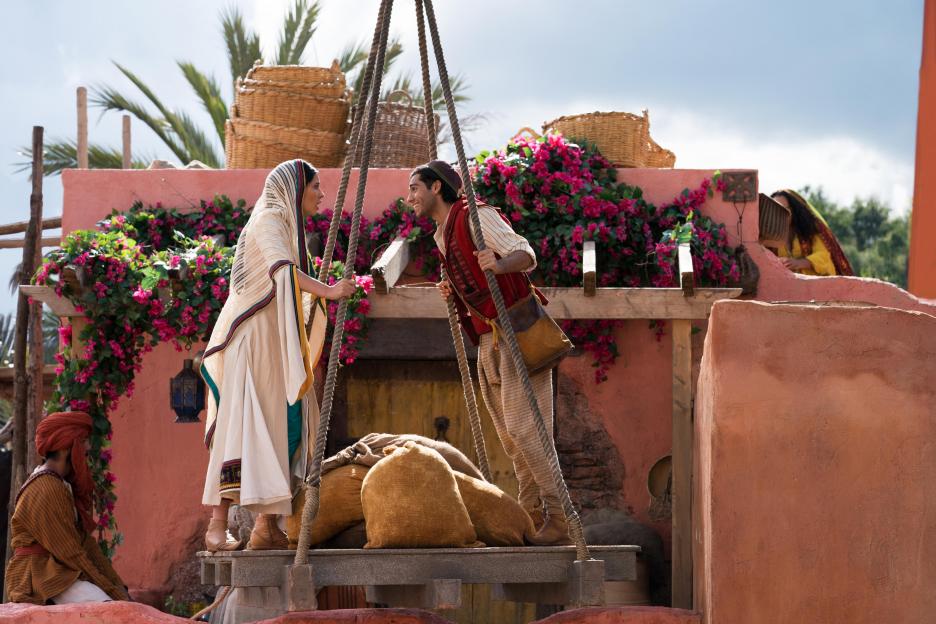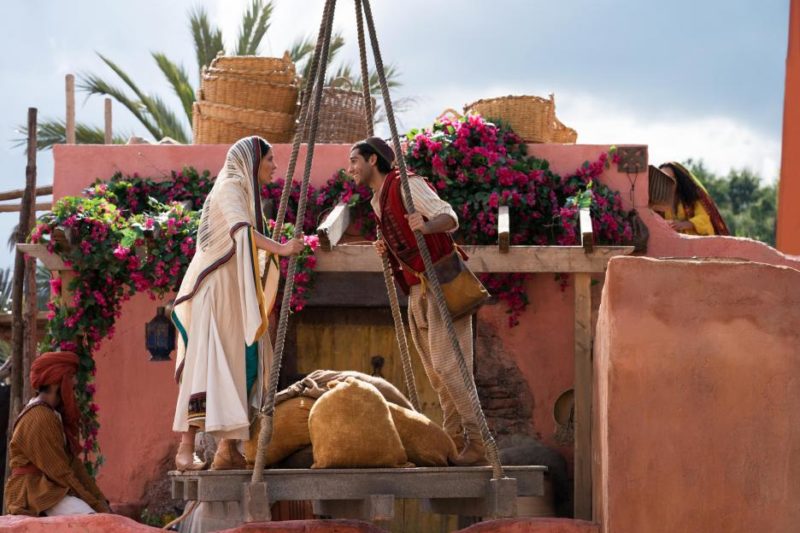 5. If you don't have anything, you have to act like you own everything. – Aladdin to Jasmine
They always say to fake it until you make it and for Aladdin, this is a survival technique! I respect it.
6. I wish to become the most powerful being in the universe. More powerful than you! – Jafar to Genie
Oh, my goodness! This is the ultimate wish, isn't it? The trouble that this causes will be catastrophic!
Related: 10 Most Powerful Avengers: End Game Quotes
See Aladdin in theaters May 24th, 2019
A thrilling and vibrant live-action adaptation of Disney's animated classic, "Aladdin" is the exciting tale of the charming street rat Aladdin, the courageous and self-determined Princess Jasmine and the Genie who may be the key to their future.
Directed by Guy Ritchie, who brings his singular flair for fast-paced, visceral action to the fictitious port city of Agrabah, "Aladdin" is written by John August and Ritchie based on Disney's "Aladdin."
The film stars Will Smith as the Genie; Mena Massoud as Aladdin; Naomi Scott as Jasmine; Marwan Kenzari as Jafar; Navid Negahban as the Sultan; Nasim Pedrad as Dalia and Billy Magnussen as Prince Anders.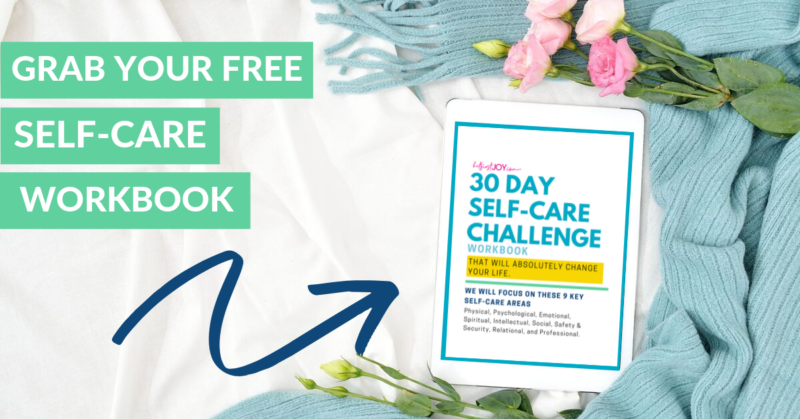 DISCLOSURE
As an Amazon Associate I earn from qualifying purchases. This post may contain affiliate links and/or promotional products, all opinions expressed are that of But First, Joy only. Read my full disclosure.