These Star Wars: The Rise of Skywalker quotes will literally give you chills. Fans will find themselves thinking of these lines long after the film is over.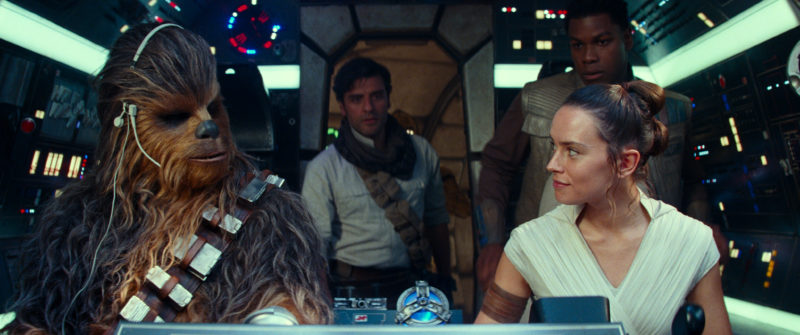 Personally, these are a favorite addition to my Movie Quotes Library. I bet you'll think so, as well.
I must say, Star Wars: The Rise of Skywalker feels like the most anticipated Star Wars film in quite sometime. Fans everywhere cannot stop talking about the final chapter in the saga. The trailers alone have fans gasping, bawling, and begging for more.
Back when I interviewed the cast of Rogue One: A Star Wars Story, I got a chance to get into the minds of some very important people behind the films. While some say Rogue One was a throwaway movie, I say it was much needed. Plus, it was damn good entertainment and had some great life lessons!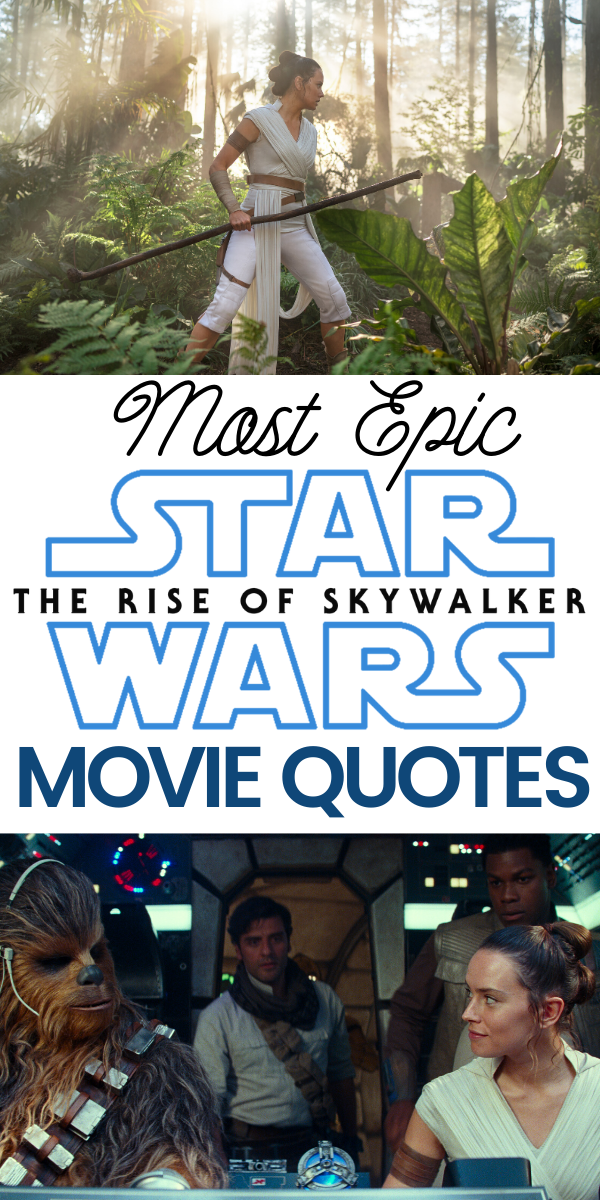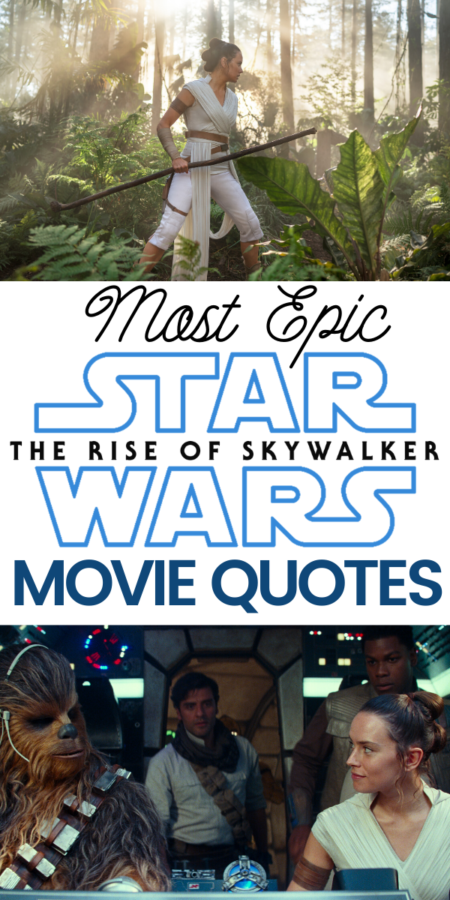 Are you looking for a Rise of Skywalker review? Visit my friend Becky at Week99er.com.
The Best Star Wars: The Rise of Skywalker Quotes Fans Can't Stop Talking About
After a long wait and many big speculations, Star Wars: Episode IX, is here and fans cannot get enough of these memorable The Rise of Skywalker quotes! Oh, and "May the force be with you".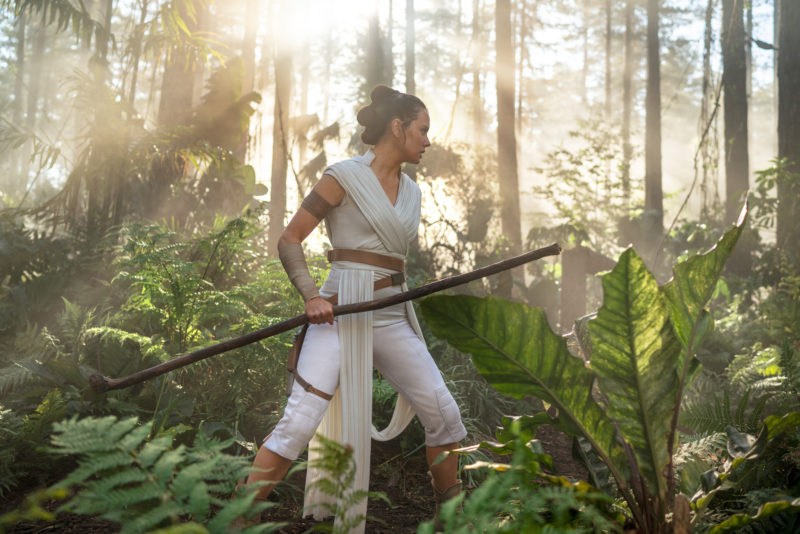 1. "My boy, I made Snoke. I am every voice inside your head." – Palpatine
2. "The dark side is the path that many consider unnatural." – Palpatine
3. "Kill the girl, end the Jedi, and do what your grandfather Vader could not." – Palpatine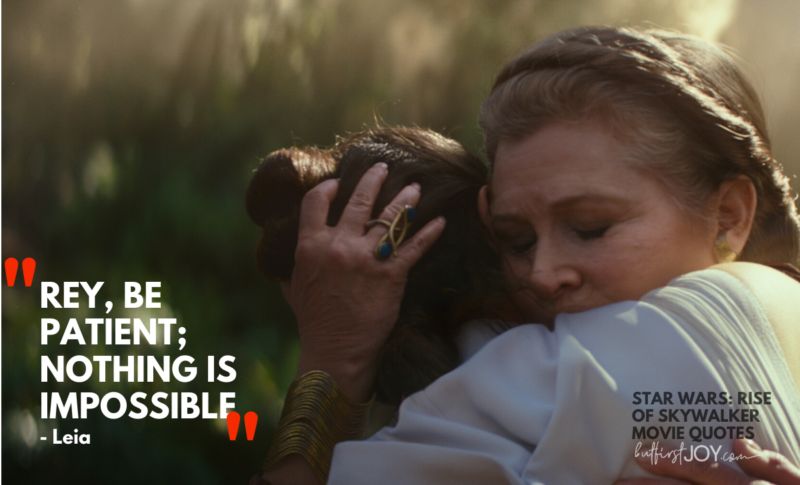 4. "Rey, be patient… Nothing is impossible." – Leia
5. "Don't tell me what things look like; tell me what they are." – Leia
6. "Never underestimate a droid!" – Leia
7. "Rey, never be afraid of who you are." – Leia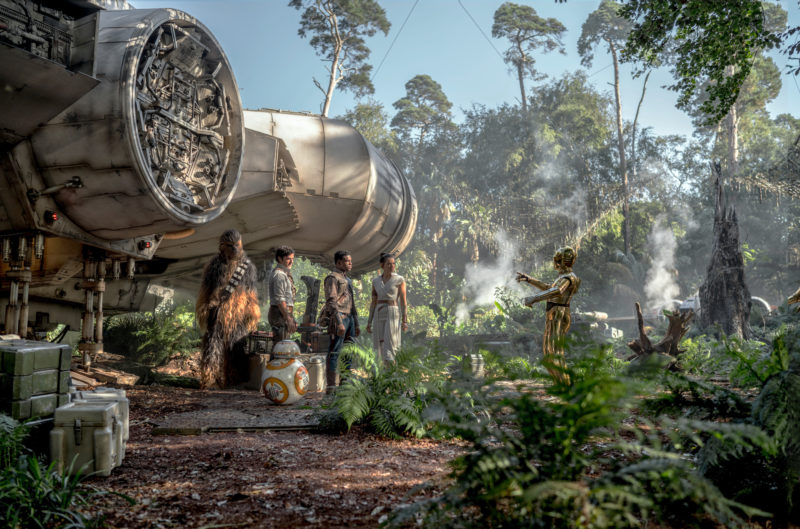 8. "In the event I don't return, I wanted to let you know you've been a real friend, R2. My best friend." – CP3O
9. "My flying days are long gone, but do me a favor, give Leia my love." – Lando
10. "We're all in this to the end." – Poe
11. " You know the odds better than us – do we have a choice?" – Rey
"If this mission fails, it was all for nothing!" – C3PO
12. "I can't walk out on this war until its over" – Poe
13. "They win by making you feel alone." – Zorii
14. "I know the rest of your story" – Kylo Ren
15. "The force brought me here to Rey and Poe" – Finn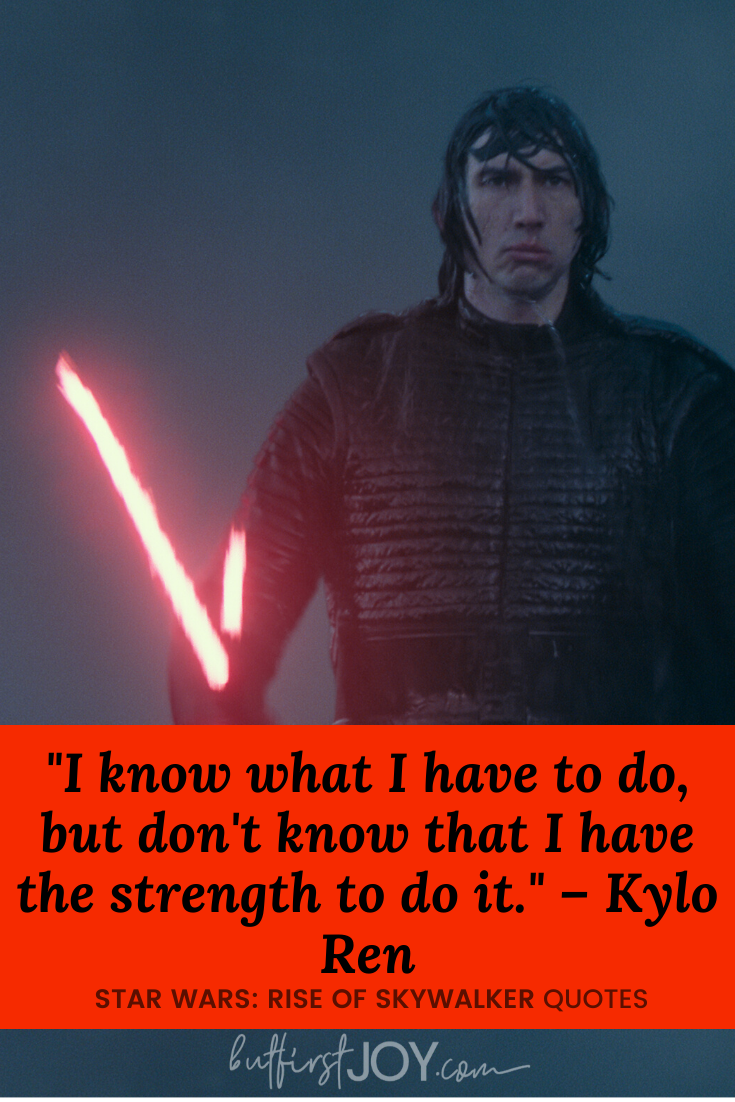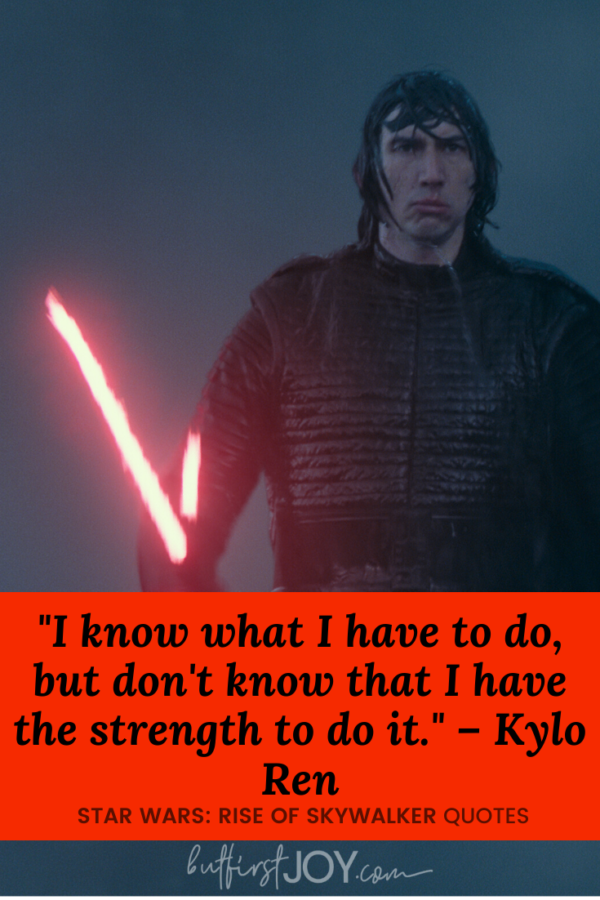 16. "I know what I have to do, but don't know that I have the strength to do it." – Kylo Ren
17. "Rey, somethings are stronger than blood." – Luke
18. "A Jedi's weapon deserves more respect." – Luke
19. "Today, we make one last stand for everyone we lost, for Leia!" – Poe
"Today, we take the war to them!" – Finn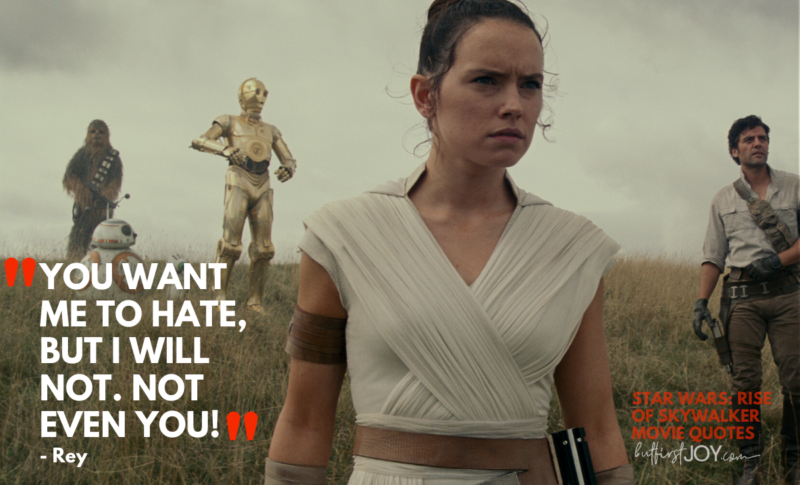 20. "You want me to hate, but I will not. Not Even you!" – Rey
21. "I am all the Sith." – Palpatine
"And I, Am all the Jedi." – Rey
Finally, I want you to tell me which of these The Rise of Skywalker movie lines is your favorite? Which ones will you find yourself captioning on your photos?
Want more Movie Quotes? Visit my library of Best Movie Quotes!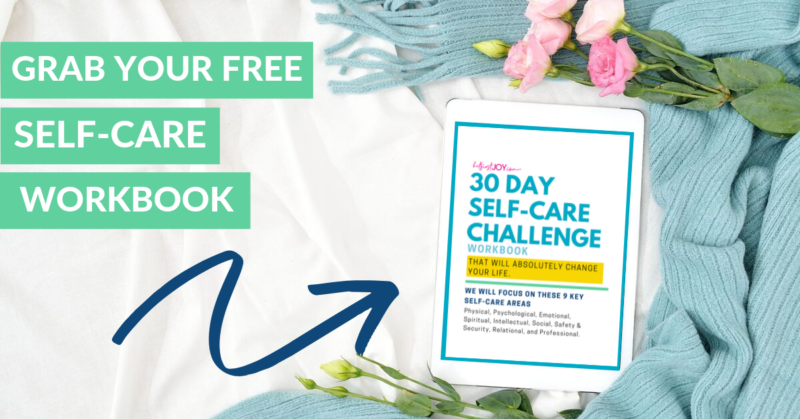 DISCLOSURE
As an Amazon Associate I earn from qualifying purchases. This post may contain affiliate links and/or promotional products, all opinions expressed are that of But First, Joy only. Read my full disclosure.