If you're a fan of strong fictional characters like Harley Quinn, then these Birds of Prey quotes are worth saving and captioning.
I was weary about Birds of Prey after what many would call the flop of Suicide Squad. However, I thought it would be nice to see a badass woman as a strong lead.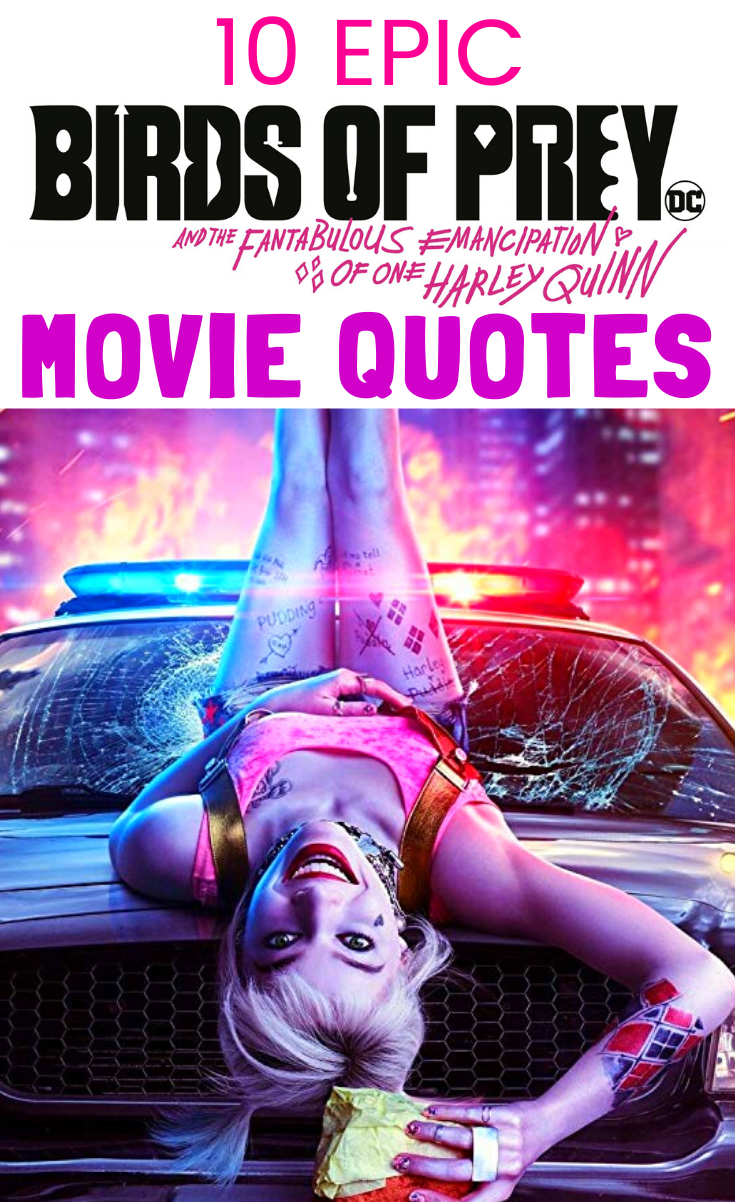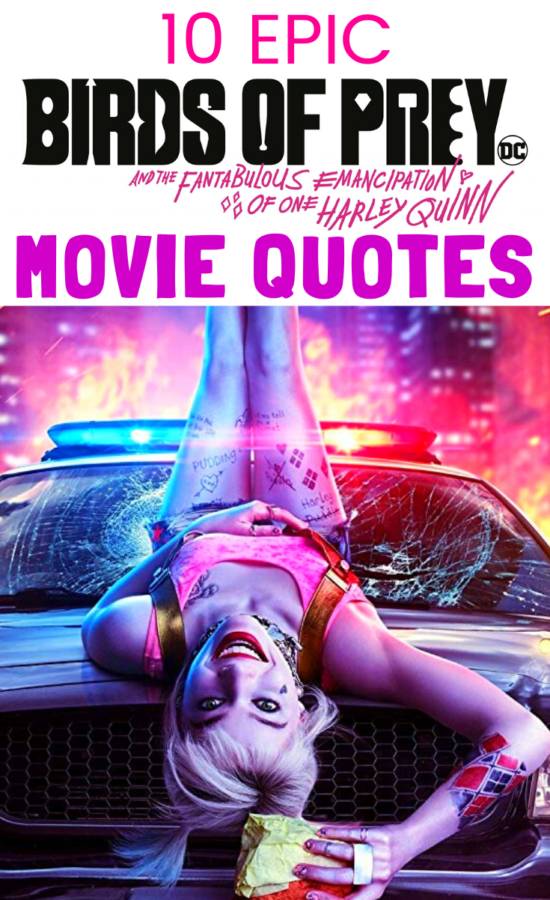 After hearing reviews from trustworthy sources on Instagram and Week99er, I have to say that I am really surprised at the positive impact this movie has had on others. In fact, I am eager to know more about the making of the film because of the delicate nature involved in seeing the female side of things.
It should be noted that I'm a tad biased because I have a deep love for Margot Robbie. Especially after meeting her in person and seeing how genuine she actually is.
EPIC Birds of Prey Quotes by Harley Quinn
If you're any kind of fan of Harley Quinn or comics in general, I'm sure you'll love these Birds of Prey quotes.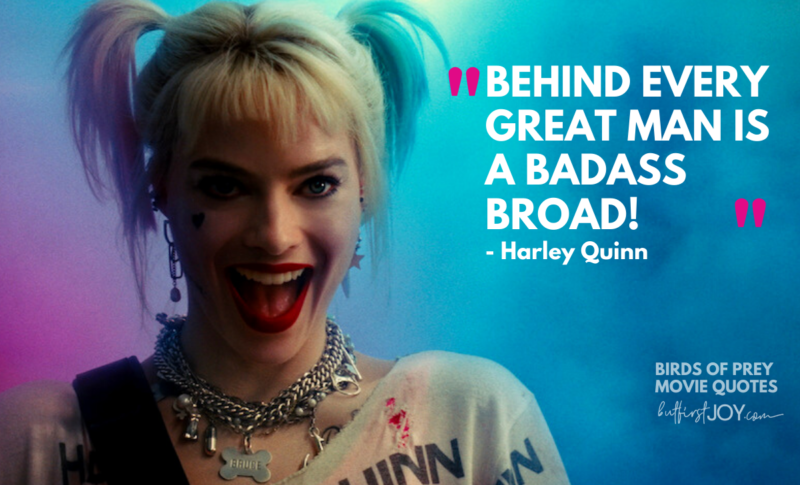 1. "Behind every great man is a badass broad." – Harley
Finally someone said it.
2. "Being Joker's girl me gave me meaning. And I could do whatever I wanted to whoever I wanted." – Harley
This is pretty powerful. It's nice to see a woman find her own way, even if a man helped with that.
3. "It took losing something I truly loved to notice the target on my back was closing in on me!" – Harley
Hey! Even a Harley Quinn has feelings.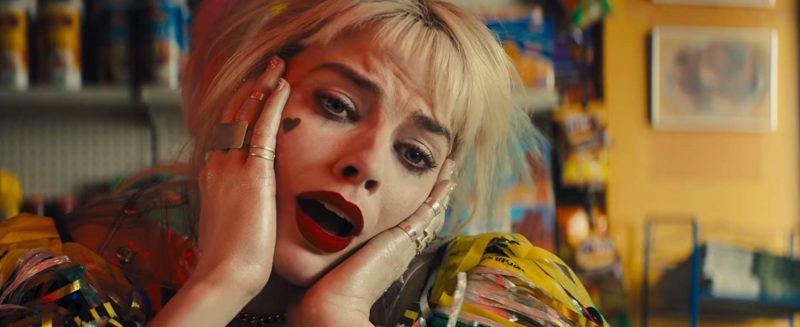 4. "Luckily for me, I have the best ideas drunk." – Harley
Don't we all?
5. "Oh Hey! You're that singer no one listens to." – Harley
"Oh Hey! You're that asshole no one likes." – Black Canary
You've gotta love a good sarcastic remark.
6. "Number 1… no one is like me." – Harley
Hell, yes!
7. "If you want the boys to respect you blow something up." – Harley
If that's what you've got to do then I say go for it!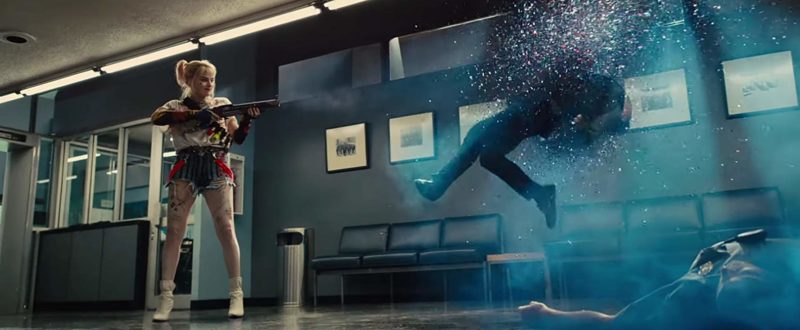 8. "I'm sorry kid, I'm just a terrible person I guess." – Harley
Bahaha. Isn't she such a great female role model?
9. "You killed my sandwich!" – Harley
Oh, hell nah!
I'm pretty sure you'll also want to bookmark my FULL MOVIE QUOTES Index for the latest and GREATEST quotes!
10. "Aren't you glad you wore that? Sexy and Bulletproof!" – Harley
That's my kinda look!
Birds of Prey is in theaters everywhere now!
You ever hear the one about the cop, the songbird, the psycho and the mafia princess? "Birds of Prey (And the Fantabulous Emancipation of One Harley Quinn)" is a twisted tale told by Harley herself, as only Harley can tell it. When Gotham's most nefariously narcissistic villain, Roman Sionis, and his zealous right-hand, Zsasz, put a target on a young girl named Cass, the city is turned upside down looking for her.
Harley, Huntress, Black Canary and Renee Montoya's paths collide, and the unlikely foursome have no choice but to team up to take Roman down.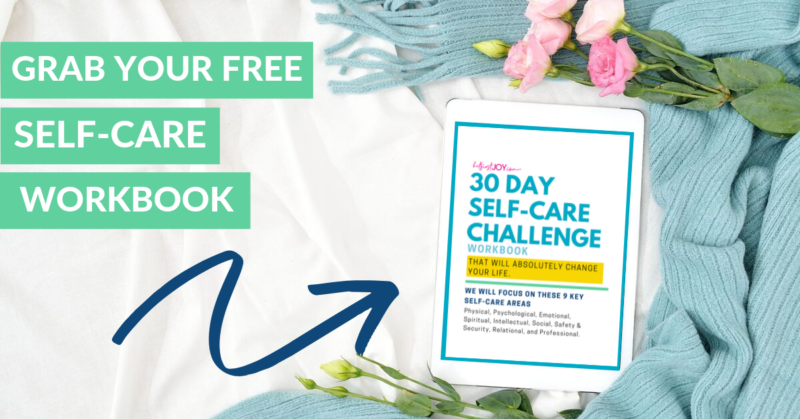 DISCLOSURE
As an Amazon Associate I earn from qualifying purchases. This post may contain affiliate links and/or promotional products, all opinions expressed are that of But First, Joy only. Read my full disclosure.