What fictional women are your children looking up to? It's important your daughters have good role models, so they grow up to be great women. Let's talk about the fictional characters you can feel comfortable allowing your children to watch.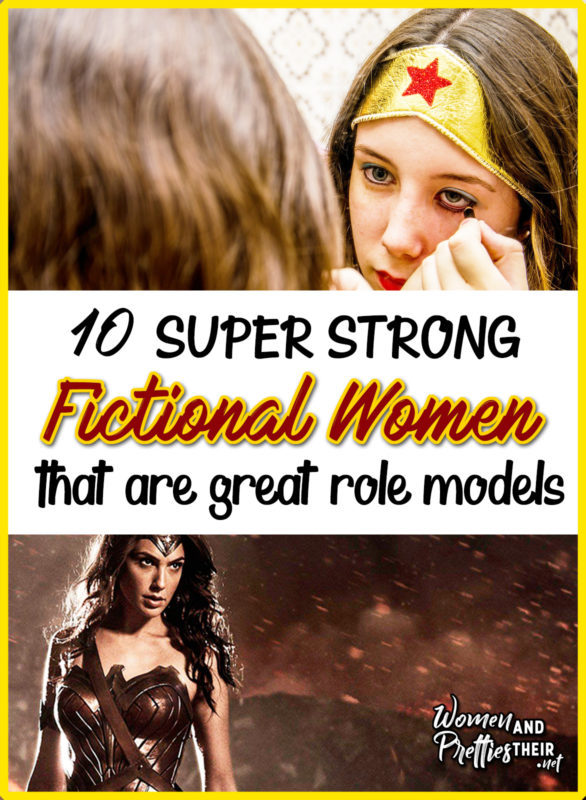 Fortunately, I had a bit of trouble picking fictional women for this roundup because my favorite role models happen to be real. There are so many incredible real-life women, that you could feel completely comfortable as a female role model for your children. I could have easily said Ellen Degeneres and Katherine G. Johnson from Hidden Figures. However, I wanted to focus on the fictional characters because someone created them with their ideal female role model in mind. With that said, these are my top 10 fictional women that have the characteristics I'd include if I were creating my own character!
10 Strong Fictional Women that are also great Role Models
1. Wonder Woman
Wonder Woman doesn't take any BS from anyone. She's strong, powerful, and unafraid to be a woman in a "man's world" per say.
2. Gamora – Guardians of the Galaxy
There was a time when males dominated the superhero world, but Gamora is proof that females are taking over. What I love about Gamora is that she doesn't get swept up in romance or in little moments. She never compares herself to anyone. She doesn't try to be feminine or lady-like. She does her job, which is kicking butt. I think she's a great role model, too, because she's so family oriented. If you've seen Guardians 2 then, you've seen that side of her.
3. Lorelai Gilmore – Gilmore Girls
You know what I absolutely love about Lorelai Gilmore? She does whatever she wants to do. She doesn't try to make anyone happy. She does whatever she can to make a great life for her and her daughter. She doesn't need a man, but is totally willing to date. I wouldn't mind my niece looking up to Lorelai. She's a hard worker, great mother, and honest with who she is. What more could we ask from a role model?
4. Rory Gilmore – Gilmore Girls
Oh, Rory. We could only dream that our children would grow up to be like her. She's driven, level-headed, and unlike anyone in her tiny town. I don't think she even realizes how different she is. She doesn't pay attention to anyone else. She kind of just does her own thing. She accepts everyone for who they are, without complaining or trying to change them. Not only can we hope our children can be this well-rounded, but it's something we, as women, should strive for.
5. Lucy Ricardo – I Love Lucy
Oh, how I love Lucy. You see what I did there? Lucy Ricardo is a different kind of woman. She breaks all boundaries. She does things that aren't necessarily the best, but she definitely goes after what she wants. I think girls could view her as a role model because she is 100% herself. She's goofy, silly, and definitely different. And, you know what? She's okay with that. I find that pretty admirable.
6. Mary Poppins
This doesn't require much explanation. She's practically perfect in every single way.
7. Rebecca Pearson – This Is Us
She's probably made us all ugly cry a time or two. Rebecca Pearson, as played by Mandy Moore, is the most incredible mother and wife that anyone could ever ask for. I think she's a perfect example of what a women and mother should be. Even in the toughest situations, she stayed optimistic. It's definitely a testament to how we should all be.
8. August Boatwright – Secret Life of Bees
I absolutely love everything about her. She accepted a white child into her harm, raising her as if she was her own, during a time when we were still segregated. She taught her about loving everyone for who they are and not what they look like. She taught her about life and love. She was a mother to her when she'd lost everything. Her acceptance and huge heart are to be admired by everyone. She is a fictional role model that anyone would strive to be.
9. Skeeter Phelan– The Help
She's different. And, she's different in a time when it's not okay to be different. Skeeter Phelan doesn't fit in with anyone and doesn't really care to. She knows their judgements and hate aren't right, so she does what her heart tells her and her heart tells her to love everyone, despite what the world is telling her. She fights to tell the RIGHT story, not the popular one. That is something to be admired.
10. Mia – La La Land
She chased her dreams. She knew what she wanted and worked until she reached her goals. Even when she was laughed at, mocked, or denied – she still followed her dreams. She has dreams that our BIG, but that doesn't stop her. Hmm, does what sound like your little girl? Mia is a lovely fictional woman, if you ask me.
---
What fictional females are your favorite role models?
Wonder Woman form DC Comics is a strong female role model and she will finally have a film of her own soon. Wonder Woman hits theaters this June and to celebrate The Hopping Bloggers have put together an awesome prize pack for one lucky reader! This prize pack is worth $70 and includes:
Synopsis
Before she was Wonder Woman (Gal Gadot), she was Diana, princess of the Amazons, trained to be an unconquerable warrior. Raised on a sheltered island paradise, Diana meets an American pilot (Chris Pine) who tells her about the massive conflict that's raging in the outside world. Convinced that she can stop the threat, Diana leaves her home for the first time. Fighting alongside men in a war to end all wars, she finally discovers her full powers and true destiny.
Wonder Woman opens in theaters everywhere June 2nd!
Wonder Woman Giveaway
If you're a blogger looking to connect with brands: Join The Hopping Bloggers database and get started today!
If you're a brand looking to work with a network of professional bloggers: Check out the creative campaigns The Hopping Bloggers has to offer!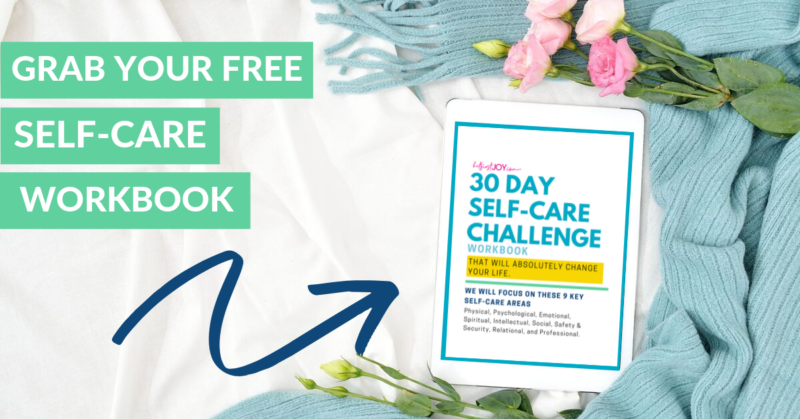 DISCLOSURE
This post may contain affiliate links and/or promotional products, all opinions expressed are that of But First, Joy only. Read my full disclosure.