Sometimes in life you get experiences that you can't fully comprehend and walking the "purple carpet" at the Guardians of the Galaxy Vol. 2 premiere was one of them. Let's talk about who I saw, how I felt, and about my Guardians of the Galaxy Vol. 2 review. This unbiased post is sponsored by Disney as a part of the epic #GotGVol2Event, obviously.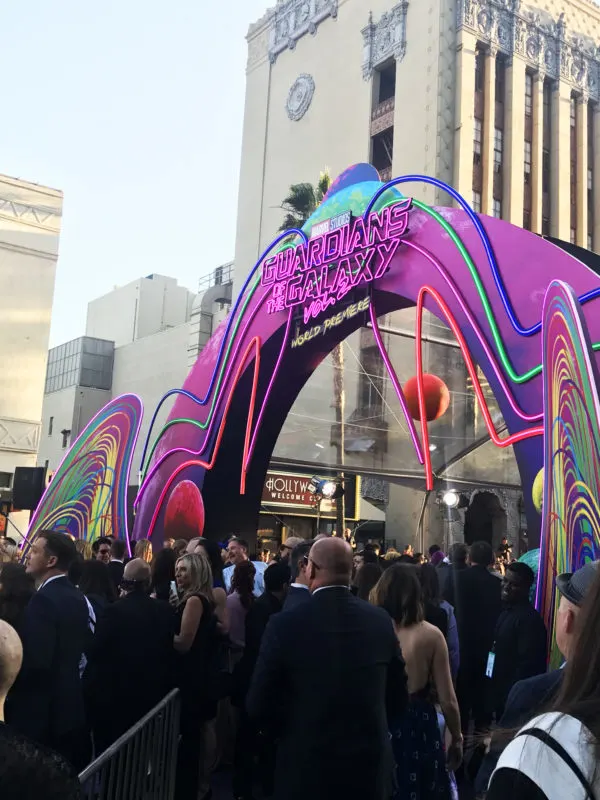 My Experience at The Guardians of the Galaxy Vol. 2 Premiere
Moments before I stepped onto the Guardians of the Galaxy Vol. 2 purple carpet, I saw The Bachelor's Nick & Vanessa. The experience hadn't even started and the celebs were surrounding me. I strolled down the carpet as slowly as I could, ensuring that I didn't miss a thing. This was a big deal and I refused to let a single moment pass me by. I gawked at the celebs as they mingled with other celebs. I watched the Guardians of the Galaxy Vol. 2 stars get their interviews with celeb news stations out of the way and caught a few just in time to get a selfie.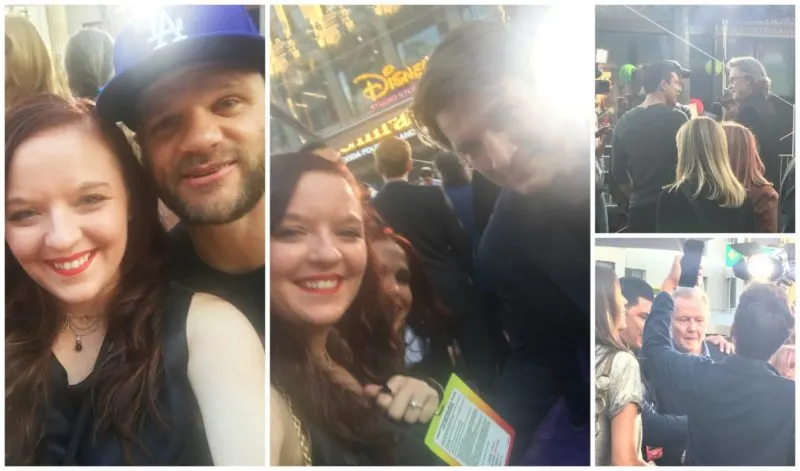 I took as many
photos
as my mind could wrap around, but it was difficult in such an exciting and fast paced environment. You're being told to "move along" but you're ignoring it so you can inhale as much as you can handle. My blogger buddies and I giggled as we pointed out Stars such as:
Mario Lopez, Keegan Allen, Dave Bautista, Kurt Russell, Chris Hardwick, and even Jon Voight
! We may be professionals, but we sure get star struck in moments like these. We took our obligatory "red carpet pictures" and were swept into The Dolby Theater to prepare for the movie of the year: Guardians of the Galaxy Vol. 2!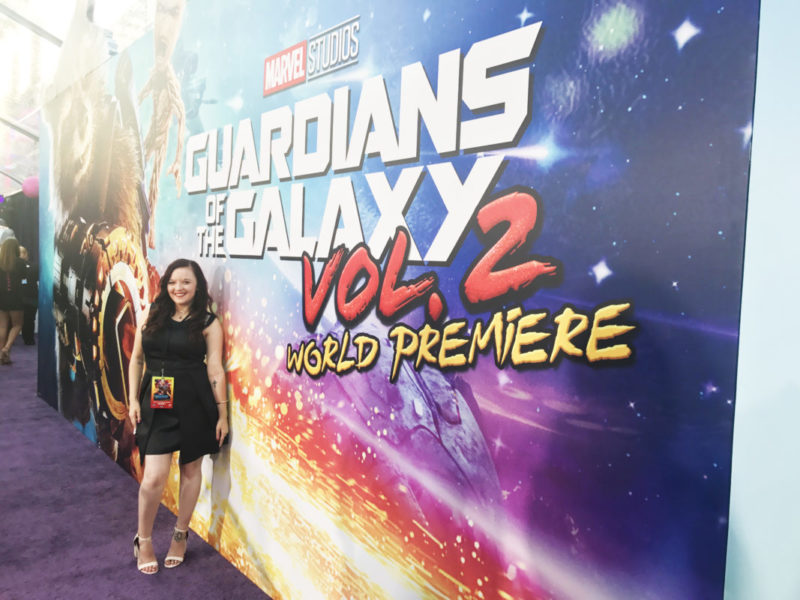 It was surreal and quite emotional to walk up the famous Oscars stairs into the just as famous, Oscars theater. I held my composure as I walked past famous dancer Twitch, Beauty and the Beast's Josh Gad, and the talented Judy Greer. Boy, I would have given anything to chat with them and snap a selfie or two. But one must remain cool in moments like these. "You're amongst the celebrities, Joyce. Act like one of them." I think the 24 gorgeous bloggers and I, fit right in.
We all got comfortable and lifted our eyes to see the cast of Guardians of the Galaxy Vol. 2 hit the stage for a quick introduction of the film. These were my immediate thoughts:
"Holy crap, is this really happening!? Are they really standing right in front of me?" I was two rows back, by the way!
"Wow. Chris Pratt is really tall"
"Sylvester freaking Stallone! Are you kidding me!?"
"Woah, Vin Diesel is a hunk and is great with an audience!"
The smile didn't leave my face for the rest of the night, except for when I was desperately fighting my tears during the super emotional parts of the film.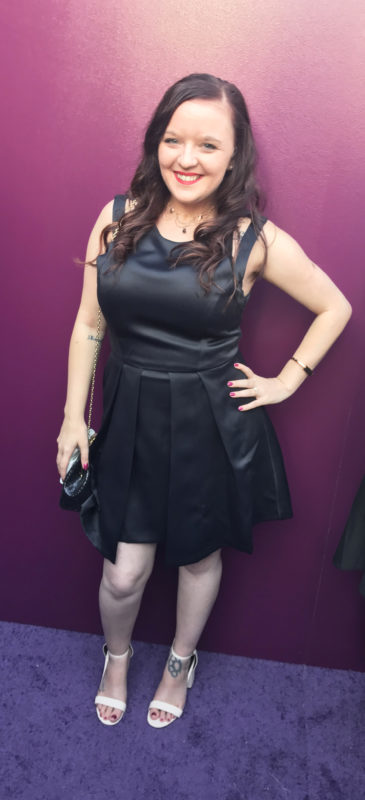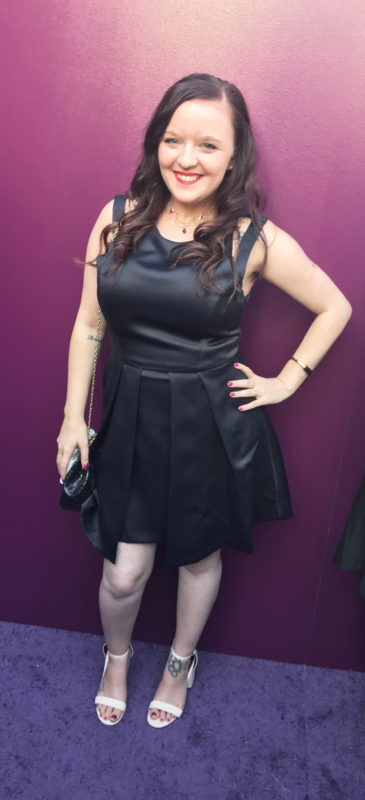 My spoiler-free Guardians of the Galaxy Vol. 2 Review
The film begins with an action scene and I immediately start laughing. I can't get over how funny Drax is and how adorable Baby Groot is, with those big, puppy dog eyes. Then, we get to dive deep into Star-Lord's life. Basically we get to see how baby Star-Lords are made. Don't worry, it's not what you think. You'll "ooh" you'll "ahh" and you'll instantly fall in love with the storyline,
new soundtrack
, and the incredibly elaborate scenes.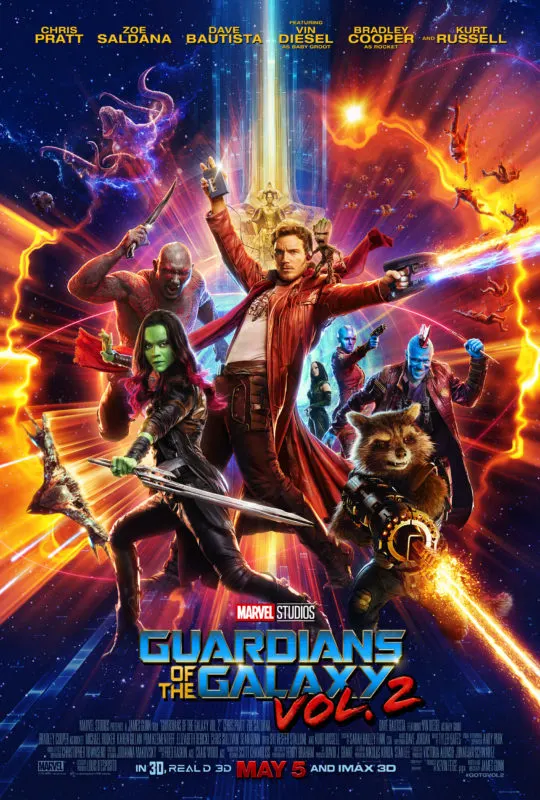 I'm not going to talk about the actual storyline too much, as I don't want to give a single detail away, so I'll just tell you how the film made me feel. Because like Mantis, I'm a hell of an empath.
I felt love.
I always forget how emotionally involved I get with Guardians of the Galaxy! This is the only Marvel movie that hits me right in the heart, in various ways, obviously. I felt love from friendships and other relationships. And that's all I'll say about that.
I felt happiness.
I laughed so hard that my cheeks hurt. I gained a new found love for Drax after this film. His role is much more prominent in Vol. 2 but also more comedic. There's something about that ridiculous belly laugh that gets me every time!
I felt pain.
I felt so many different levels of pain while watching this film. I refuse to release any spoilers in this Guardians of the Galaxy Vol. 2 review, but the pain is real, my Pretties. Some of my pain was definitely related to the fight scenes in the film. You'll seriously be on the edge of your seat. Don't forget to breathe! And bring tissues.
I felt betrayal.
Grrr. Let's just say that certain characters are not on my good side anymore.
I felt a sense of longing.
Watching Peter Quill, as he longs to stay connected to his mother is difficult to watch at times. I really felt how he gave everyhing to hold onto every beautiful memory of her.
I felt anger.
Again, some characters had me shaking my fist at them! I wanted to scream, "Are you freaking kidding me!?" But I don't think the audience would have liked that too much.
I felt heartache.
I felt heartache in Vol. 1 and again in volume 2. You get a real deep look into certain relationships, like Star-Lord & Yondu, Gamora & Nebula, and maybe a couple more. Sometimes your heart will break. It happens. On every planet, apparently.
I felt satisfaction.
I left the film feeling full and complete satisfaction. That's saying a lot considering the movie fails I've experienced this year. From the first line, to the last, my heart was involved. My only distraction was the perfect view I had of Sean Gunn and his facial expressions while watching the film. I promise you will love every second of this film. Not a single Marvel fan will leave disappointed.
I felt astonished.
I.AM.GROOT!!! That's all I could say after the end credit scenes.
Stay after the credits because…. it's Marvel, obviously.
There are 5, yes FIVE additional scenes after/during the end credits. Don't you miss these! If you walk out before the credits end then you're not a true fan. There's a HUGE twist at the end, so watch it all!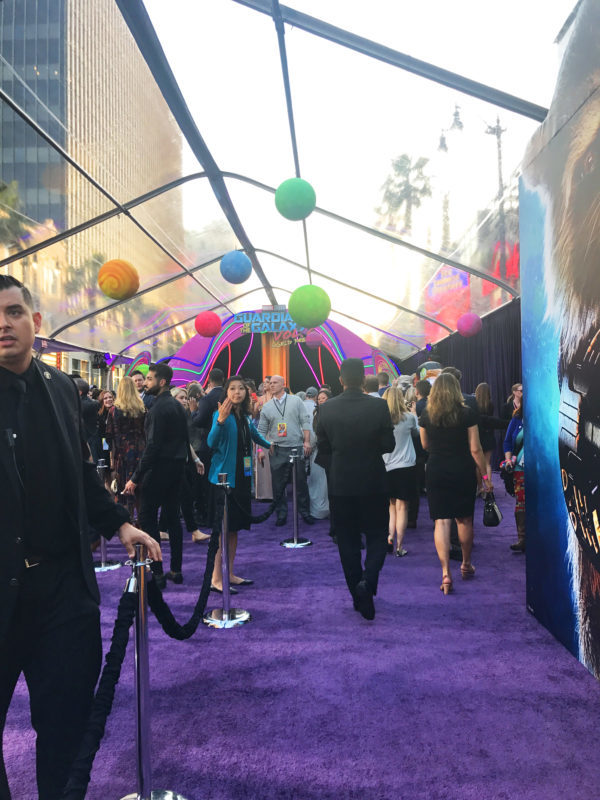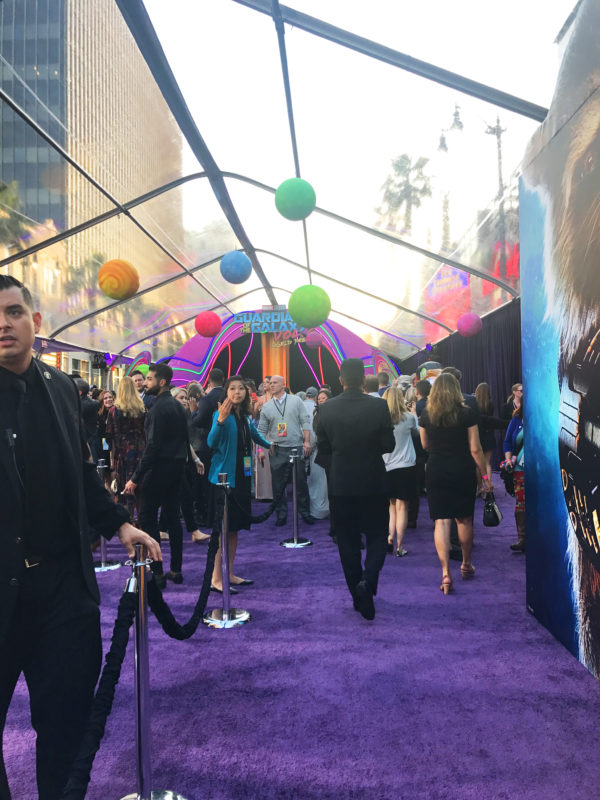 See Guardians of the Galaxy Vol. 2 in U.S. theaters May 5!
Set to the all-new sonic backdrop of Awesome Mixtape #2, Marvel Studios' "Guardians of the Galaxy Vol. 2" continues the team's adventures as they traverse the outer reaches of the cosmos. The Guardians must fight to keep their newfound family together as they unravel the mystery of Peter Quill's true parentage. Old foes become new allies and fan-favorite characters from the classic comics will come to our heroes' aid as the Marvel Cinematic Universe continues to expand.