Disneyland's new Summer of Heroes is everything a true Marvel fan would dream of. Today I want to talk about the entire Summer of Heroes experience: the rides, food, characters, and more! Disney hosted me at this event, but all magical opinions are my own.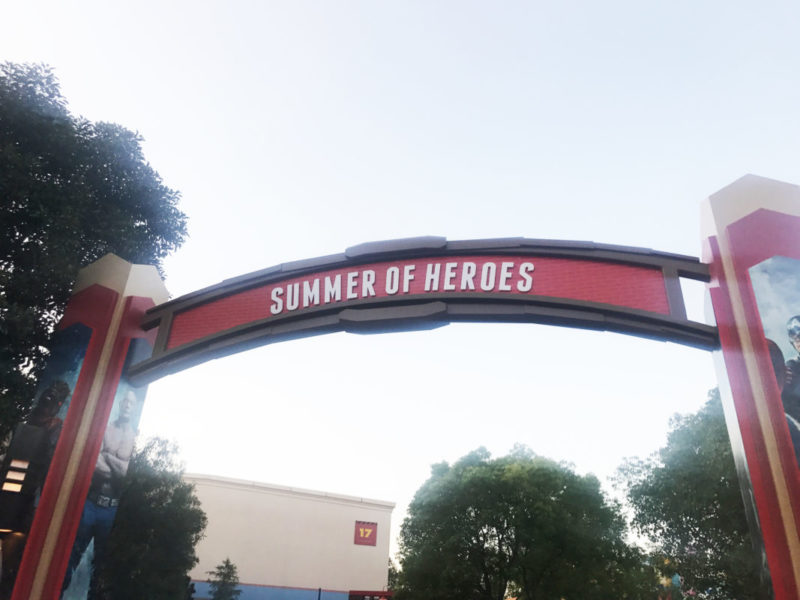 In 2015, I got the invite of a lifetime – it was a Disney media invite for the Disneyland 60th Anniversary Celebration, among other magical experiences. I had no idea what to expect. I almost backed out because I was so anxious but boy was it life changing. Since then, I've attended many Disney media events, but it wasn't until a couple weeks ago that I had the pleasure of visiting Disneyland again. This time I was invited to celebrate the Summer of Heroes celebration at Disneyland's California Adventure. I'd heart incredible things about Summer of Heroes already, but I was especially excited for the new Guardians ride! Little did I know that there was so much more in store for me.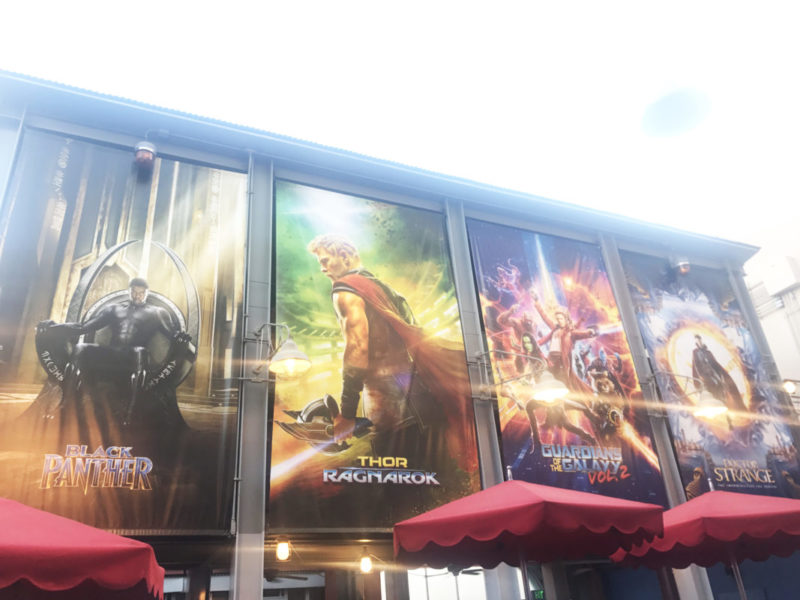 5 reasons every Marvel fan should visit Disneyland's Summer of Heroes
We're so excited to introduce you to the new attraction, Guardians of the Galaxy — Mission: BREAKOUT!, along with Summer of Heroes and the new "Disney Junior Dance Party!" Like all Super Heroes, you need the right fuel and training to make it through the day. Power up with Groot-shaped bread, available in sourdough and jalapeno-cheddar flavors, or with The Most Dangerous Tacos in the Galaxy. Train and perfect your skills with Black Widow and Hawkeye at the Avengers Training Initiative, one of 10 epic moments you'll experience this summer! Then, celebrate your training at the "Guardians of the Galaxy Awesome Dance Off" with Peter Quill and Gamora.
1. The new Guardians of the Galaxy – Mission: Breakout! ride
Okay, so this ride will be in Disneyland full time, but why not hop on the ride for the first time during the Summer of Heroes celebration? We all know that the Guardians of the Galaxy are some of the most butt-kicking, sarcastic heroes we've ever seen. I should know, I got to chat with them a few months ago about their roles in Guardians of the Galaxy Vol. 2 and holy wow, these guys (and gals) are remarkably charming.
Okay, enough gushing about the Guardians. Let's talk about the new ride that controversially replaced Disneyland's iconic attraction, Tower of Terror. Did they do the ride justice? It is worth riding? Is it better than Tower of Terror. Yes. Yes. and Kinda.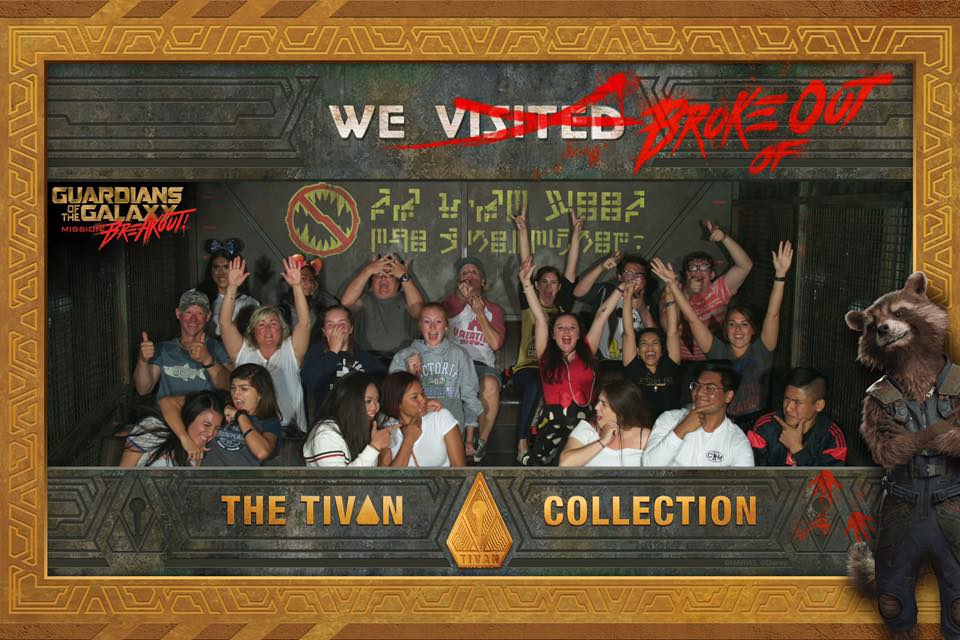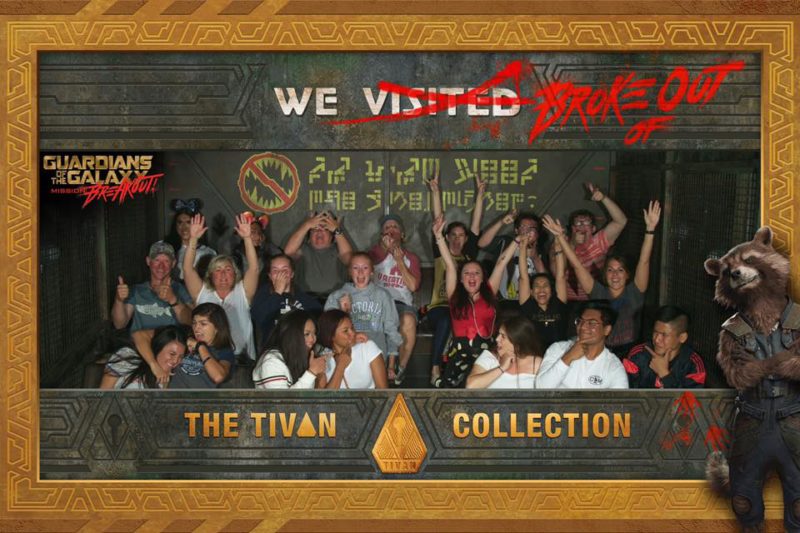 Contrary to popular belief, the ride is NOT exactly like Tower of Terror. They didn't just bring Guardians posters and artifacts in to replace the Tower of Tower fun. They definitely reworked the ride. Don't walk on expecting to know what's going to happen. Yes, the Guardians of the Galaxy – Mission: Breakout! ride still has the epic drops that we all loved about Tower of Terror. However, it isn't the same. Don't expect the drops to be in the same places or the ride to be at all like the last one.
Also, pay attention from the beginning of the experience until the end of the ride. Be sure to keep your eye on Rocket in a certain room because he does something that ties into the storyline on the ride later on. Eyes OPEN! Hands up (if you're brave enough)! And ears listening! This ride if going to make all of your Marvel-loving dreams come true, so prepare for the best. Oh and SMILE!
2. Summer of Heroes Food – Super Hero inspired food and beverages!
Straight from Disneyland: As part of the Summer of Heroes celebration at Disney California Adventure Park, guests will find Super Hero-inspired food and beverages at six different locations in the Hollywood Land area of the park, including Schmoozies, Award Wieners and Market Place. New locations include the Cosmic Canteen and Knowhere Eats.
Dishes and drinks in lively colors of green, purple, red, blue and orange reflect the bold personalities of some favorite Super Heroes.
One of the fun new desserts is inspired by baby Groot. The Angry Little Pudding Cup features chocolate pudding with crumbled chocolate sandwich cookie, whipped cream and funnel cake fries.
Guests who enjoy the Mickey-shaped sourdough bread available in Disney California Adventure will want to check out the fun, new Groot-shaped breads, in sourdough and jalapeno-cheddar flavors.
The Most Dangerous Tacos in the Galaxy, a must-try, are inspired by the fiery personality of Gamora, featuring barbacoa, green onion slaw and habanero salsa.
In addition, guests can try the Savory Strength Falafel Pita, Super Size Subs, Space Outpost Tacos, Gamma-Sized Donuts and Bifrosties (shave ice with fun themed flavors).
3. Summer of Heroes Showcase
My friends and I visited this limited-time Summer of Heroes showcase and we enjoyed it more than we expected to. As you walk into the waiting area, you'll immediately notice the real Marvel costumes setup for viewing. This is particularly enjoyable for Marvel fans because they get an opportunity to see how tall (or thin) their favorite superheroes are. Costumes for Hawkeye, Thor, Captain America, and Black Widow were all present at the showcase. I still have the ultimate life goal of lifting Thor's hammer. Oh and Hawkeye is much shorter than you'd expect. You think you could take him on?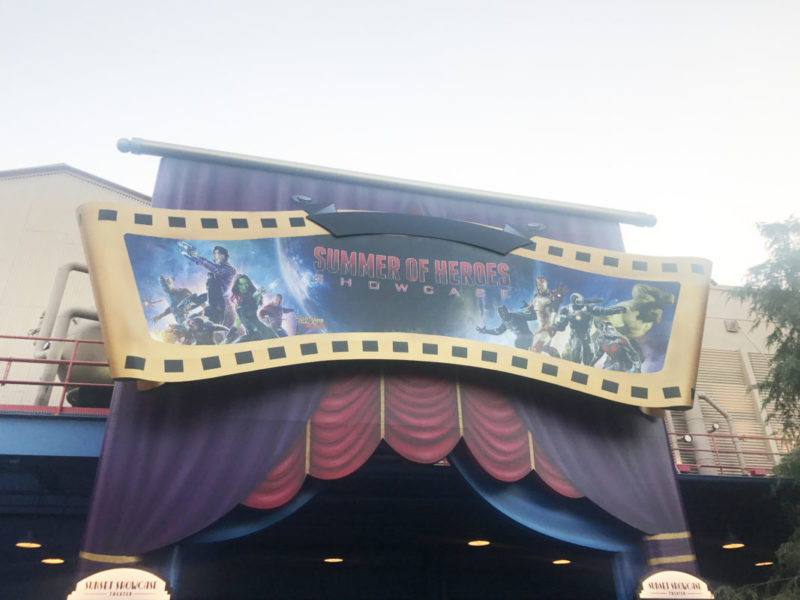 After your short wait is up, you'll be directed into a very nice vintage styled theater to watch a montage of scenes that show our favorite Super Heroes and The Avengers! You'll get to see your favorite heroes in action and yes, you'll even see the Guardians of The Galaxy. Sigh. The theater is particularly special because the panels on both sides of the theater light up with colors and visuals from the scenes you're watching. It was a more desirable experience than we expected.
The kids will enjoy seeing their superheroes on the big screen for a few minutes, while adults will appreciate a cool break from walking. I highly recommend this showcase for audiences of all ages.
4. Summer of Heroes Merchandise
If you're a collector or just a huge fan, the Summer of Heroes merchandise is worth checking out! Disneyland has 4 new product lines for the Summer of Heroes, which means there's a little something for everyone. You can't really go to Disneyland without shopping right? And you definitely can't visit Summer of Heroes without picking up a little something to remember this limited-time experience!
Here are a few more things you can look forward to:
Ten popular toys and games inspired by the '70s and '80s are sure to be a hit with the young at heart, including mini arcade games and light-up toys.
Guests may take home their own Groot, Cosmo, Rocket and Howard the Duck plush, packaged in a vitrine case and available from The Collector's personal collection. Disgruntled employees who work for The Collector have decided everything must go.
Retro-inspired apparel takes cues from 1970s style fonts, colors and designs.
Pin traders looking to add to their collections may choose from eight new Super Hero-inspired trading pins.
Guests will pay homage to some of their favorite characters with Super Hero shirts, available in five designs resembling the armor and costumes of classic Super Hero characters.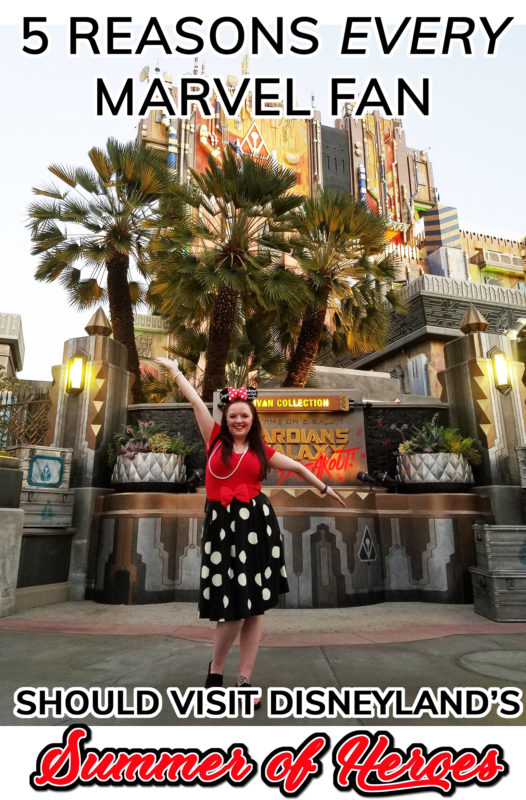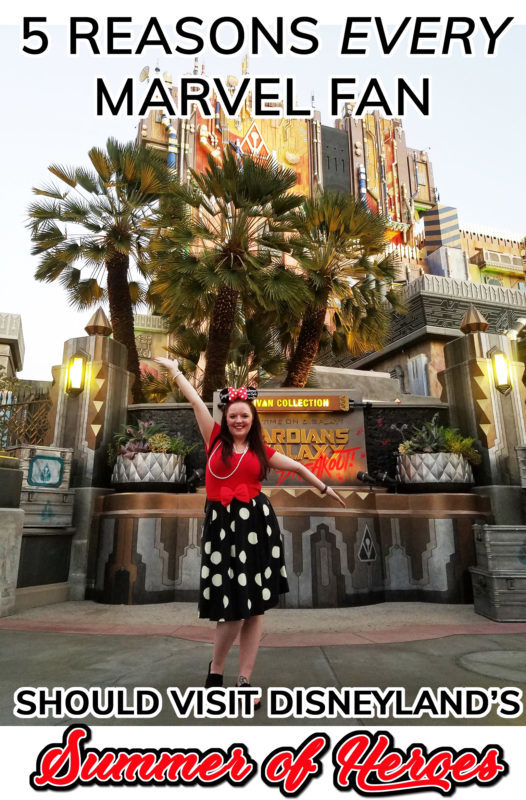 5. Limited-Time Summer of Heroes Entertainment
Unfortunately, I didn't have the pleasure of partaking in any of these epic activities, but knowing I missed them – makes me want to go back for more. It's definitely something the kids can't miss and I would have enjoyed watching all the little heroes run around with their idols. These are once-in-a-lifetime opportunities for your children to encounter the heroes that they aspire to be! That alone is worth a visit!
Avengers Training Initiative

Throughout the day, young guests will participate in this daring adventure on the Hollywood Backlot, to see if they have what it takes to become "Earth's Mightiest Heroes. " .
Young Avengers learn defensive and attack maneuvers to defeat the villain Arnim Zola, who is known by Captain America fans to be from the evil HYDRA organization.
Black Widow, also known as Agent Natasha Romanoff, is the commander of the training, demonstrating defensive combat techniques
World-class archer and marksman Hawkeye, also known as Agent Clint Barton, assists Black Widow in the training. He is considered the most proficient archer ever known.
Tony Stark, the man behind the famed Iron Man suit, surprises young recruits with a video appearance from the Stark Expo at Hong Kong Disneyland – more than 7,000 miles away!
Special Agent Cabe, director of Avengers training, joins Tech Specialist Agent Crosby and a team of field agents to assist Black Widow and Hawkeye.
Recruits receive a special Avengers Training Initiative security clearance band upon completing the training program.

Heroic Encounter with Black Widow

When not training new recruits, the heroine Black Widow canvasses the Hollywood Back Lot, interacting with guests and civilians in a black armored vehicle, known as the Avengers Armored Transport.
The Avengers Armored Transport vehicle uses the special radio call sign Patrol One.
Visit Disneyland's Summer of Heroes from May 27 to Sept. 10, 2017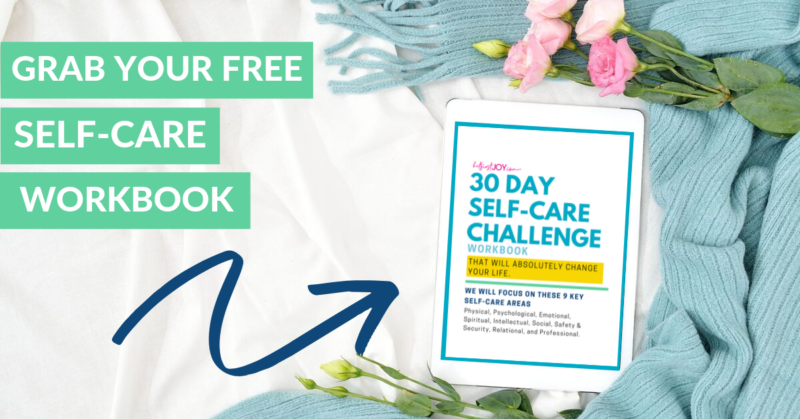 DISCLOSURE
As an Amazon Associate I earn from qualifying purchases. This post may contain affiliate links and/or promotional products, all opinions expressed are that of But First, Joy only. Read my full disclosure.