If you're a fan of sarcastic humor mixed with some cunningness and wit, then you'll love these The Gentlemen movie quotes from Guy Ritchie's latest film.
It wasn't until I'd seen The Gentlemen movie poster that my interest really peaked for this film.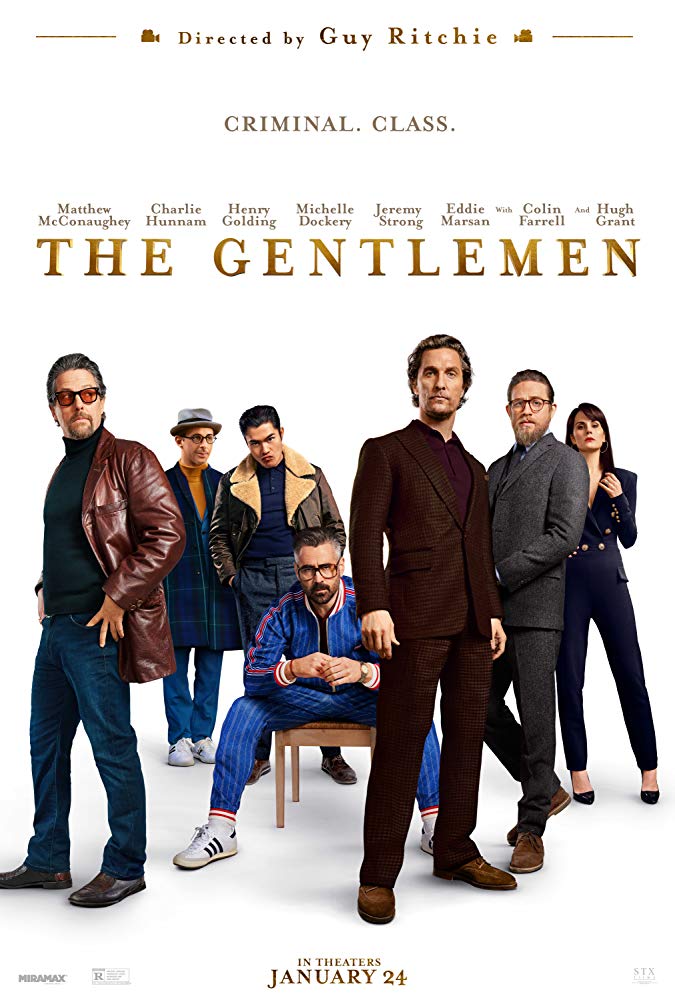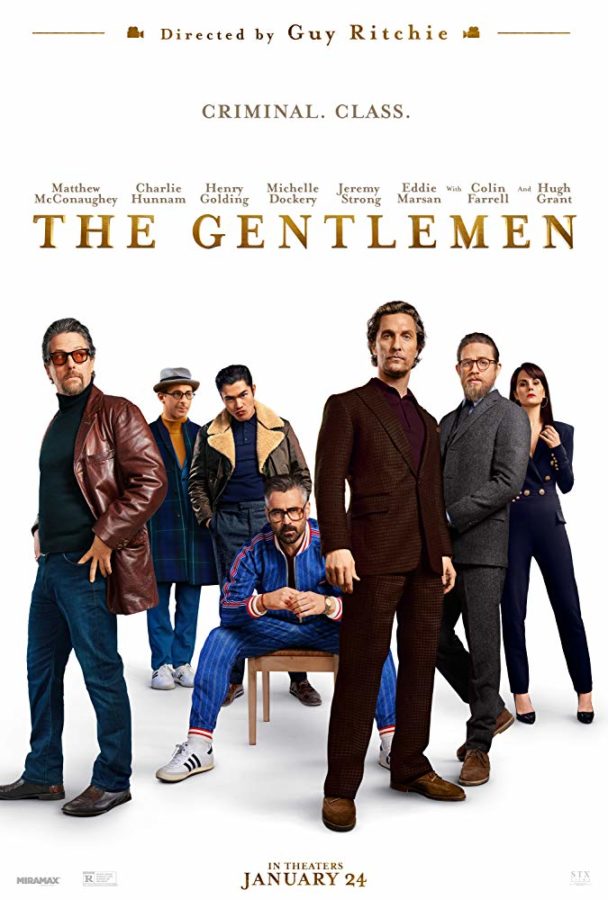 The cast is full of prominent actors and when placed together in a Guy Ritchie film, you're sure to find humor, action, and in some ways – complete brilliance.
This self-defined, cunning film seems to take viewers are a dark ride through a life of class and crime. From British drug lords to Oklahoma Billionaires, this isn't a story you'll necessarily relate to but it will draw you in from the very beginning.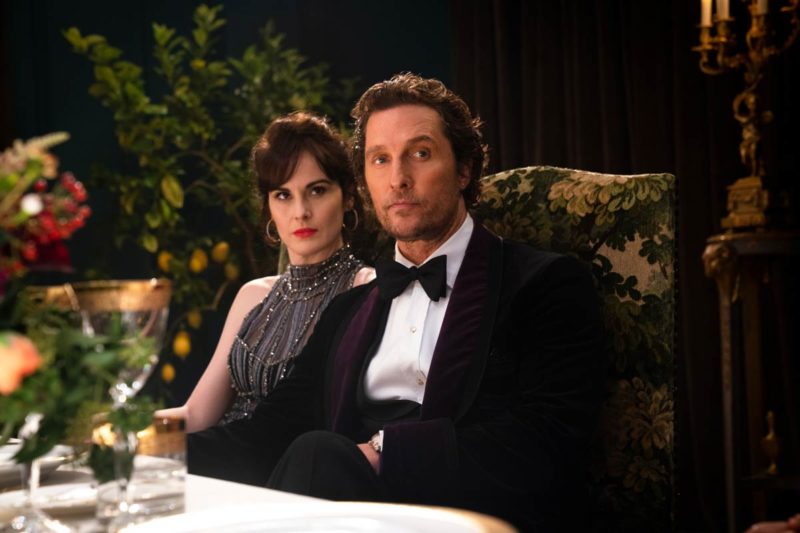 According the The Gentlemen movie review by Becky at Week99er, "The story over all is compelling and is one that keeps your interest. I didn't find myself checking my watch to see how much left in the movie – which is actually very rare lately. "
Other fans are calling the movie, "self-aware" and "amusing". While some critics are calling it an "unpleasant attempt by Guy Ritchie".
Best The Gentlemen Movie Quotes: Funny, Witty, and Sarcastic!
Either way, you can't deny that these The Gentlemen quotes are full of humor, sarcasm, and pure cunningness. I hope you enjoy them as much as I did!
1. "Everyone knows the way to a man's heart is through his wife." – Fletcher (Hugh Grant)
2. "Oh, a delightful toolshed for half a million dollars." – Matthew (Jeremy Strong)
3. "When the silverback has more silver than back. it's time to move on before he's moved on." – Dry Eye (Henry Golding)
4. "Don't come near me son, you'll get your mouthwash muddled up with cat piss!" – Coach (Colin Ferrel)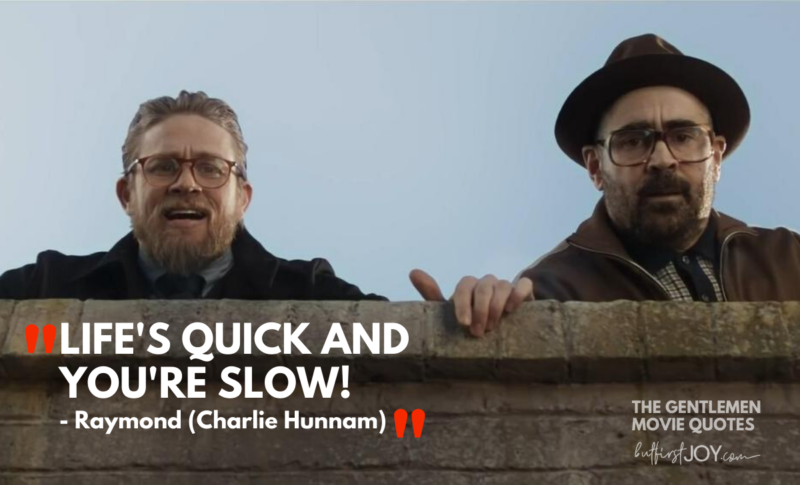 5. "Life's Quick and you're slow." – Coach (Colin Ferrel)
I'm pretty sure you'll also want to bookmark my FULL MOVIE QUOTES Index for the latest and GREATEST quotes!
6. "Racing is not your only vice, I'd say you're eyeball deep in vice." – Mickey (Matthew McConaughey)
7. "My jam doesn't kill anyone and I like that." – Mickey (Matthew McConaughey)
8. "You're starting a war with me and I'm trying to dance with elegance here." – Mickey (Matthew McConaughey)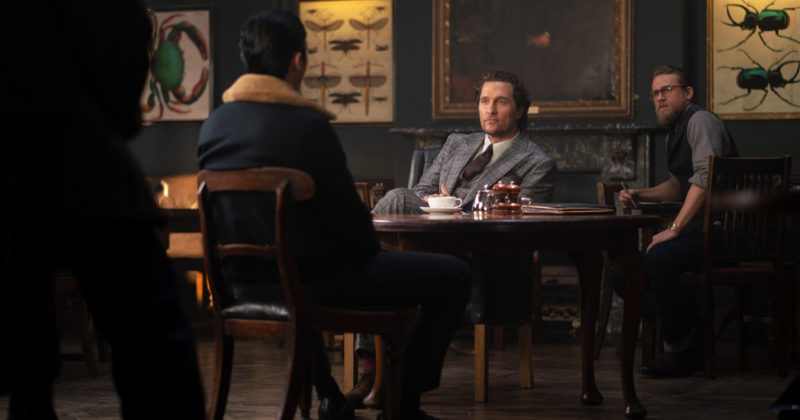 9. "George, If I can get to you in your own kitchen I can get to you anywhere." – Mickey (Matthew McConaughey)
10. "There comes a point when the young succeeds the old; don't push me!" – Dry Eye (Henry Golding)
Which The Gentlemen movie lines are your favorite?
See The Gentlemen in theaters now!
THE GENTLEMEN follows American expat Mickey Pearson (Matthew McConaughey) who built a highly profitable marijuana empire in London. When word gets out that he's looking to cash out of the business forever it triggers plots, schemes, bribery and blackmail in an attempt to steal his domain out from under him.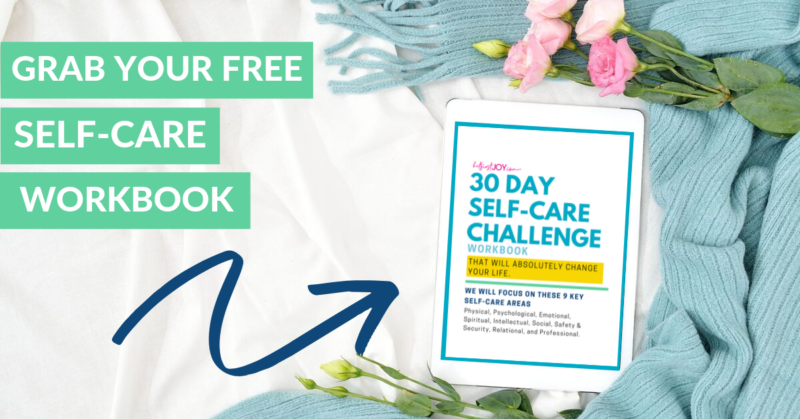 DISCLOSURE
As an Amazon Associate I earn from qualifying purchases. This post may contain affiliate links and/or promotional products, all opinions expressed are that of But First, Joy only. Read my full disclosure.