A Beautiful Day in the Neighborhood , AKA the Mr. Rogers movie, has the most inspirational quotes which is no surprise. Be prepared for lots of tears!
Ever since watching the Mr. Rogers documentary recently, I've been heavily anticipating the movie based on his life, A Beautiful Day in the Neighborhood. This film stars Tom Hanks as Fred Rogers and I don't think he could have been casted any better.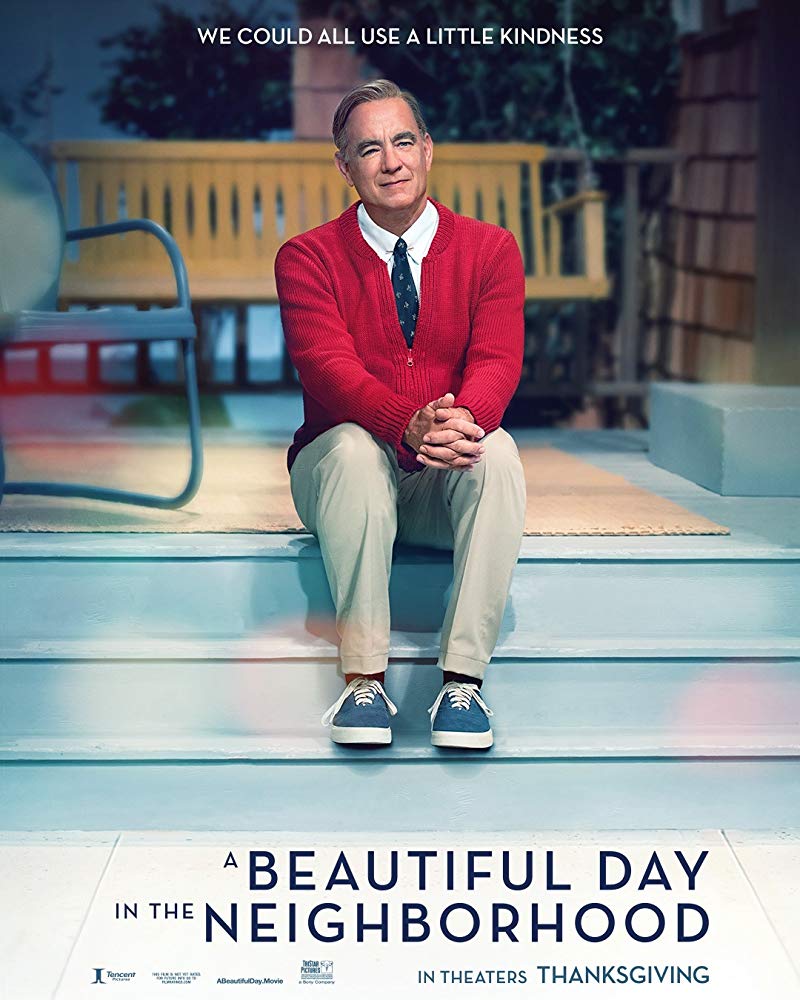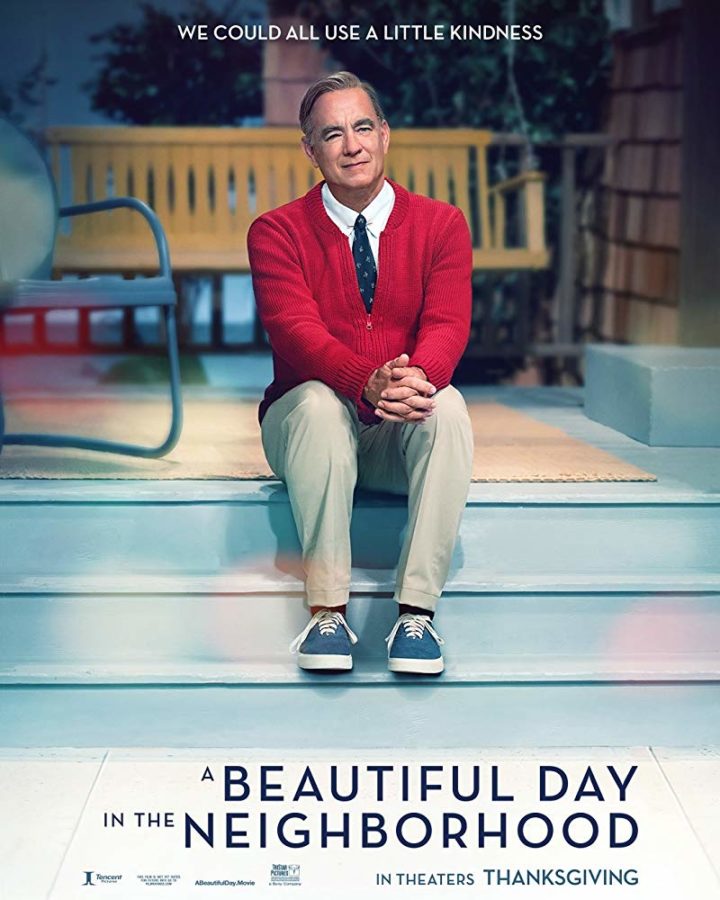 The storyline in the Mr. Rogers movie focuses on the friendship between him and a journalist named Tom Junod. You get to see how authentic this pure-hearted man was. That's why these A Beautiful Day in the Neighborhood Movie Quotes are so incredible.
Fred is gone but this is as close as we're ever going to get to being with him again.

– Tom Junod about Tom Hanks playing Mr. Rogers
Mr. Rogers changed the world and the lives of children everywhere. From addressing racism to speaking about the 9/11 terrorist attacks, this man talked about sensitive topics many avoid. He even made a video to be broadcasted after his death, so children could understand.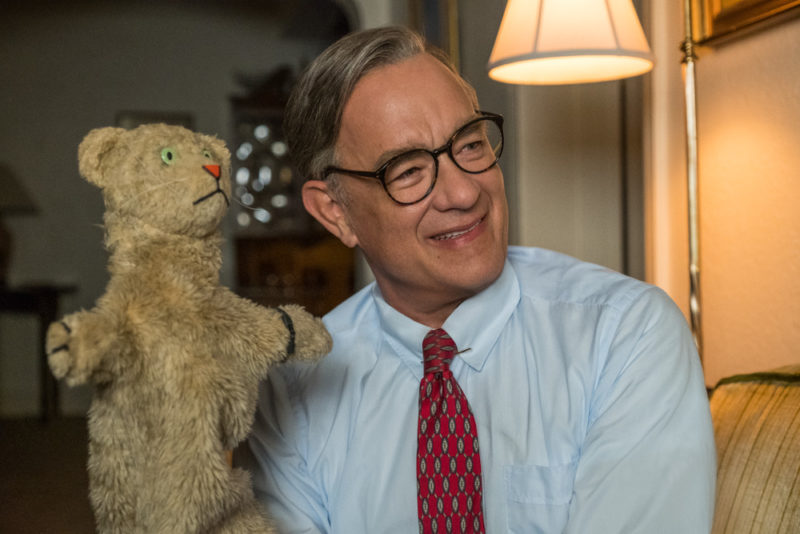 A Beautiful Day in the Neighborhood Quotes
I am in tears writing this so you could only imagine how the actual movie will be. These are the best quotes from A Beautiful Day in the Neighborhood – so far. I will add more!
I'm pretty sure you'll also want to bookmark my FULL MOVIE QUOTES Index for the latest and GREATEST quotes!
1. "I think the best thing we can do is to let people know that each one of them is precious." – Mr. Rogers
Oh, this man is saying all the things we need to hear in our world, today.
2. "Do you consider yourself a hero?" – Journalist, Tom Junod
True heroes rarely consider themselves as such. Fred Rogers was not only a hero, but a legend who will live on forever.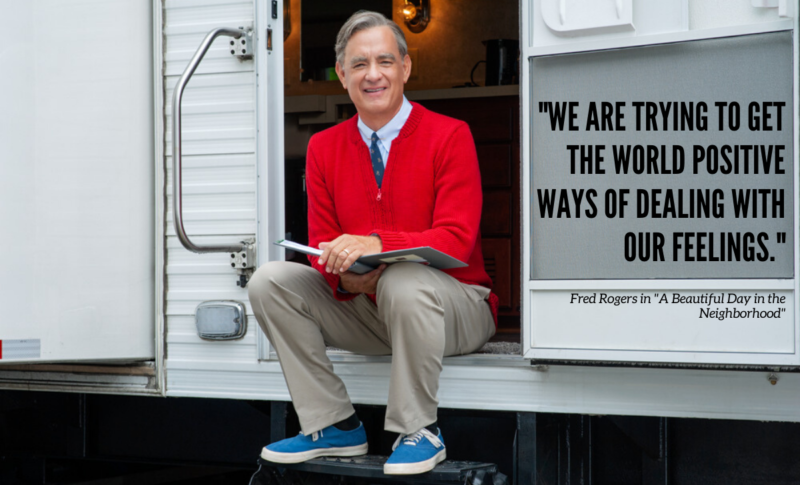 3. "We are trying to get the world positive ways of dealing with our feelings." – Mr. Rogers
I've said it before and stand by this: humans need to understand how to feel and express those feelings.
4. "You love broken people… like me." – Tom to Fred
"I don't think you are broken." – Fred Rogers
Oh, where are my tissues? I wish I knew Mr. Rogers.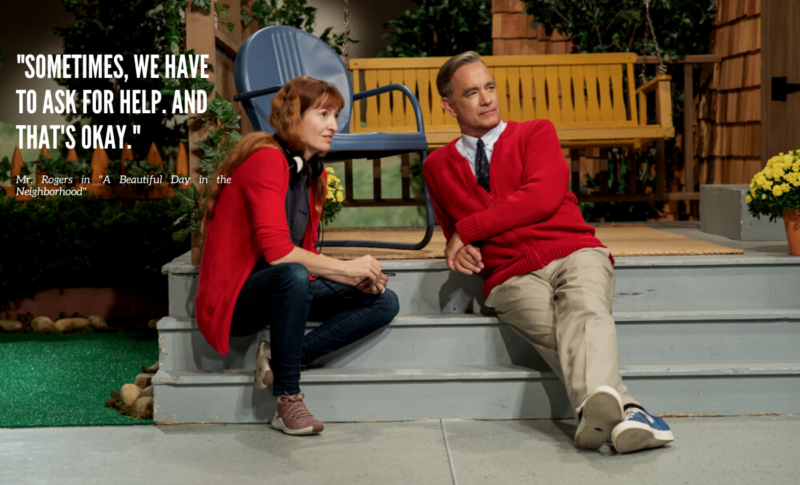 5. "Sometimes, we have to ask for help. And that's okay." – Fred Rogers
Absolutely! The best advice I give to anyone is to ask for help and accept the help. That kind of vulnerability makes you stronger.
6. "He's just about the nicest person I've ever met." Tom about Fred
While Tom was unsure about Fred when he made this comment, he soon found out that yes, Mr. Rogers was the kindest person.
7. "Just take a minute and think about all the people who loved us into being." – Mr. Rogers
Now this is a beautiful thing and something to be very grateful for.
8. "Thank you. For that perspective." – Fred to Tom
We need more people who thank us for our perspective rather than argue with us about it. It's these many perspectives that make our world so wonderful!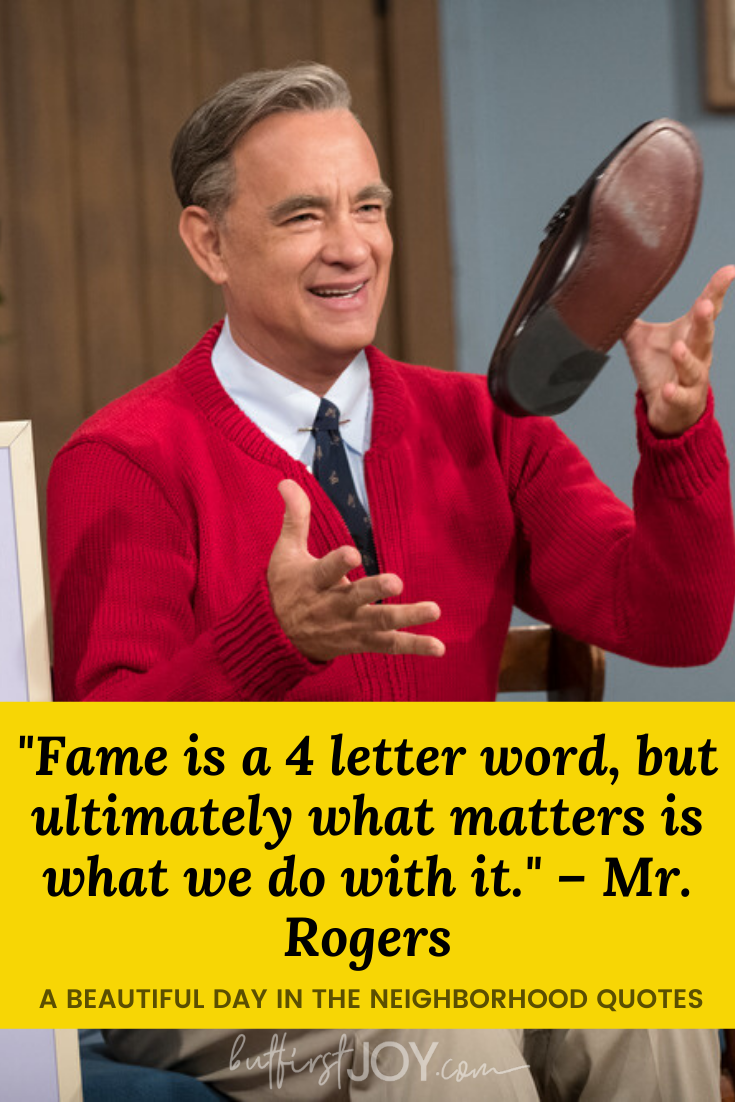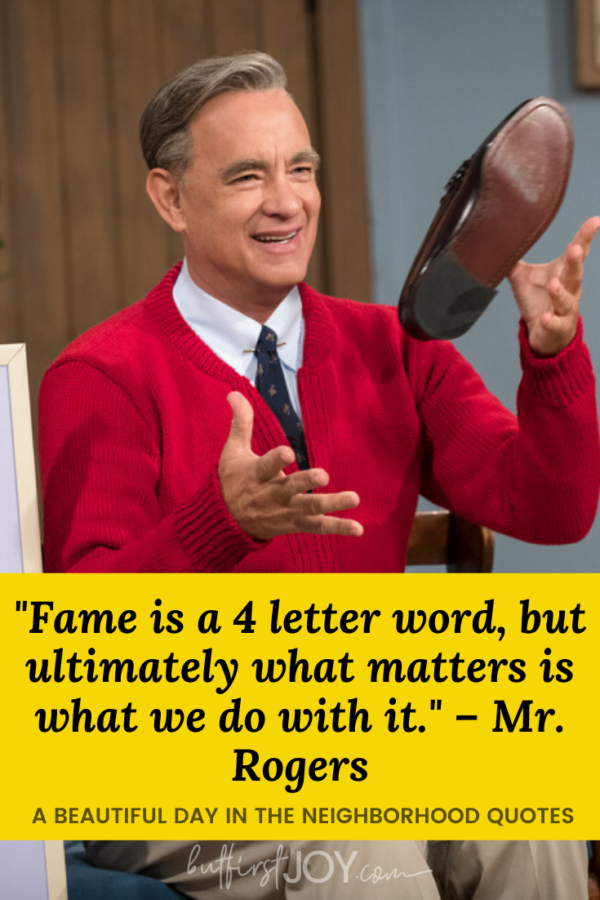 9. "Fame is a 4 letter word, but ultimately what matters is what we do with it." – Mr. Rogers
We've all seen fame turn up an ego and turn down the kindness. This needs to change. Your voice matters. Do something with it!
10. "Look for the helpers. You'll always find people who are helping." – Fred Rogers
I can personally attest to this statement after many natural disasters in Florida.
11. "Do you know what forgiveness means? It's a decision we make to release a person from the feelings of anger we have against them." – Fred Rogers
I've talked about forgiveness here many times and I think this is a beautiful sentiment.
12. "Sometimes it's hardest to forgive the ones we love." -Mr. Rogers
It absolutely is.
13. "There's always something you can do with the mad you feel." – Mr. Rogers
This is something incredible to teach our children!
14. "To die is human, and anything human is mentionable. Anything mentionable is manageable." – Fred Rogers
This is worth crying over. Am I right?
15. "Children need to know that even when adults make plans, sometimes they don't turn out as they hoped." – Fred Rogers
Oh, Mr. Rogers. You get all of us.
More About This Movie
Tom Hanks portrays Mister Rogers in A Beautiful Day in the Neighborhood, a timely story of kindness triumphing over cynicism, based on the true story of a real-life friendship between Fred Rogers and journalist Tom Junod. After a jaded magazine writer (Emmy winner Matthew Rhys) is assigned a profile of Fred Rogers, he overcomes his skepticism, learning about kindness, love and forgiveness from America's most beloved neighbor.
You'll love this featurette about Tom Hanks becoming Mr. Rogers.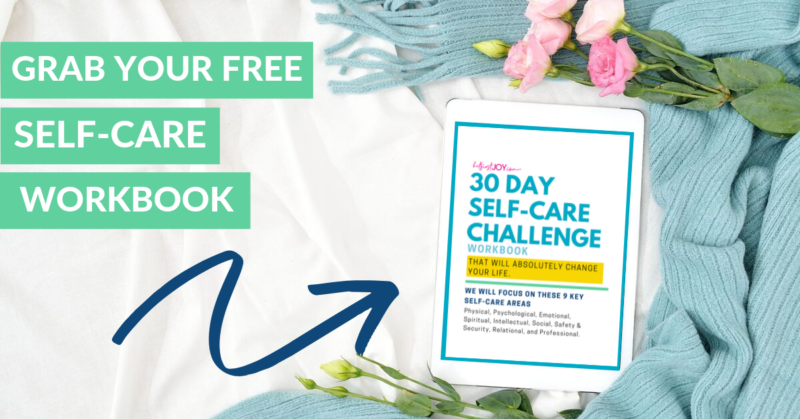 DISCLOSURE
As an Amazon Associate I earn from qualifying purchases. This post may contain affiliate links and/or promotional products, all opinions expressed are that of But First, Joy only. Read my full disclosure.