As cliché as it sounds, forgiveness is about you – not the person who wronged you. However, that sometimes means learning how to forgive without an apology.
Have you ever come to the confusing decision to forgive someone isn't sorry?
It is not easy.
Likely, someone in your life has hurt you and found it difficult to admit to their wrongdoing. Perhaps, they didn't feel as if they were wrong at all; or they never even gave it a second thought.
When this happens, it's hard to imagine continuing a peaceful and healthy communication channel with that person.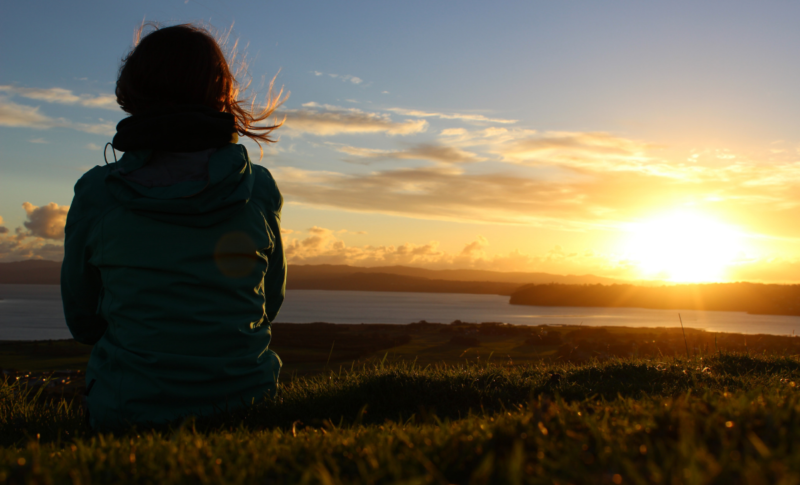 There will always be frustrating times in which people don't apologize. Forgiveness is one of the best choices I have personally made in my entire life.
How to know it's time to forgive
These tips will not teach you to forgive with ease. Likewise, you will not learn how to forgive quickly. Forgiveness is a big decision to be made and one that is vital for your self-care.
You know it's time to forgive when you find yourself in any of the following situations:
You're dwelling on the event.
You have anxiety when thinking about it.
There's too much tension when around the person.
You resent the individual.
You want to move on with your life.
You're ready to mend the relationship.
You're holding a grudge.
The situation is clouding your mind.
How to Forgive Without An Apology
Here are some tips to help ease the tension built between you and the individual you have in mind. You will learn to forgive without an apology. Sometimes, that forgiveness will be unspoken.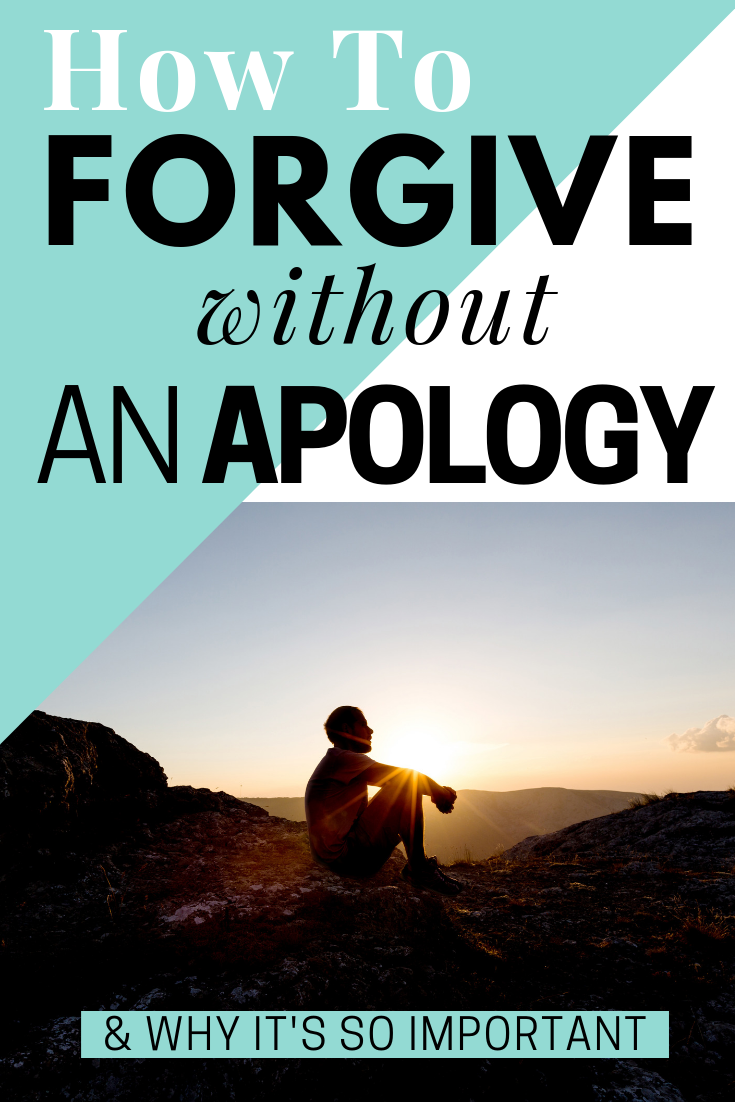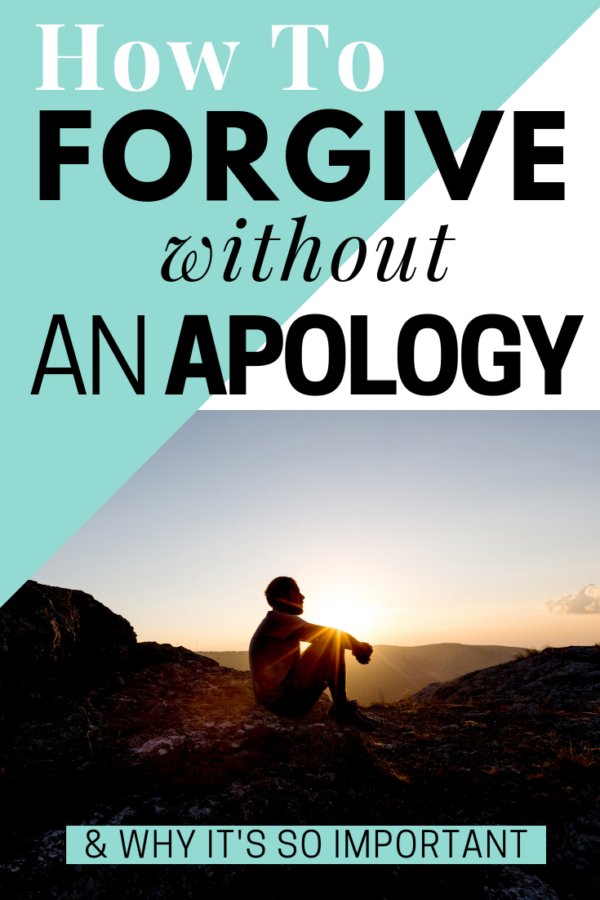 1. Gently bring it up.
The person who wronged you may not have meant to hurt your feelings. In fact, they may not even realize the harm they've done to you.
It's even possible that they don't understand how to apologize without causing more trouble. The good news is that these people are some of the easiest to forgive. They are the friends or family who hurt you without an intention to.
By sincerely talking it out in a non-confrontational manner, you can get rid of that terrible sinking feeling in your stomach. Additionally, you could even strengthen the communication between the two of you.
2. Stop avoiding them; work on seeing them without tension.
That's right; try your best to not steer clear from their path, as it will cause additional tension.
Try to continue living your day-to-day life with as little internal conflict as possible. Eventually, your mind will gain clarity, as will the person that hurt you. They may even gain the insight and understanding to apologize to you.
All of this will allow you to forgive without needing an apology. This apology would likely be unspoken.
3. Move forward from the pain.
There have been times in my life in which I've found no other choice other but to forgive the person that hurt me.
I forgave them for me.
The uncomfortable feeling that was caused by the hurt they inflicted, intentional or not, was not worth the pain anymore. In order to give myself peace, I had to let go of the original problem that caused the pain. After forgiveness, my days became easier to live.
This is something you have to work hard to do. there comes a time when you have to say enough is enough and move on.
4. Thank the person for giving you strength.
This is an odd piece of advice but hear me out.
When you think back to the pain you endured and realize that you're still standing, you'll see your strength. Whether you believe it or not, everything happens for a reason or a season.
By exercising gratitude, even for the difficult experiences, you will find peace. By thanking them, vocally or not, you will feel a major sense of relief. In turn, you'll find forgiveness so much easier.
5. Accept the apology you will never get.
We've all experienced those people who truly believe they are always right and will never apologize. What's going on inside the other person's head, frankly, is none of your business.
All you can do is focus on yourself and your emotional integrity. It's important to realize that you are the bigger person for being mindful and accepting the situation as it is. You cannot change people; you can only change the way you think about others.
What's going on inside the other person's head, frankly, is none of your business.
Sometimes, this means accepting an apology that you'll never get. By telling yourself that there's an apology, it can be easier to forgive and let go. Whether you believe it or not, the majority of people do feel sorry but are too prideful to admit it.
These tips are easier said than done. To move on from resentment, anxiety, tension, and hurt, we have to forgive the people that hurt us. One of the most difficult aspects of relationships is letting go of hurt feelings.
However, you must take our own internal peace in account and put yourself before anyone else.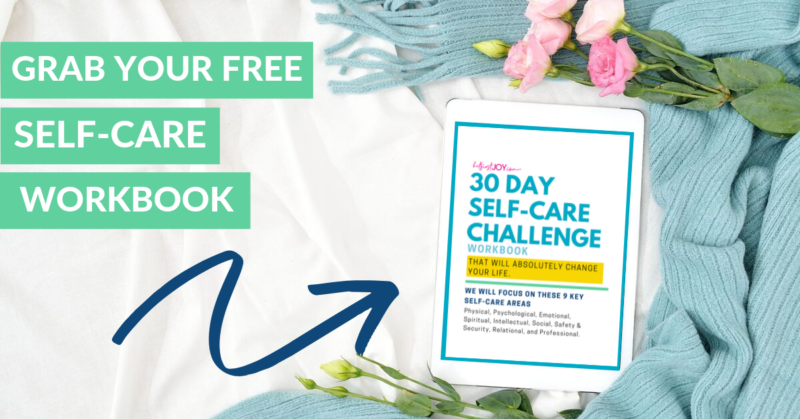 DISCLOSURE
This post may contain affiliate links and/or promotional products, all opinions expressed are that of But First, Joy only. Read my full disclosure.