Your life is meaningful. You have a big and great purpose in this life. It's time that you start believing it. My goal is for you to use this list of positive self affirmations as a daily guide (you can even grab my free self affirmations printable by signing up for my newsletter). I want you to treat yourself the way you deserve to be treated.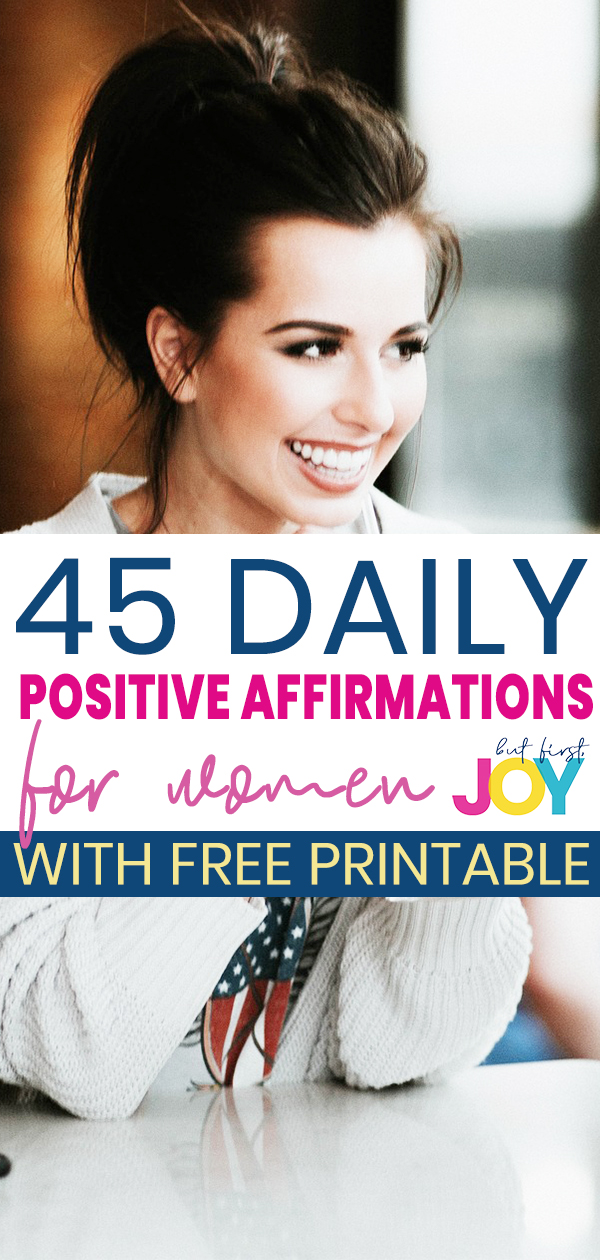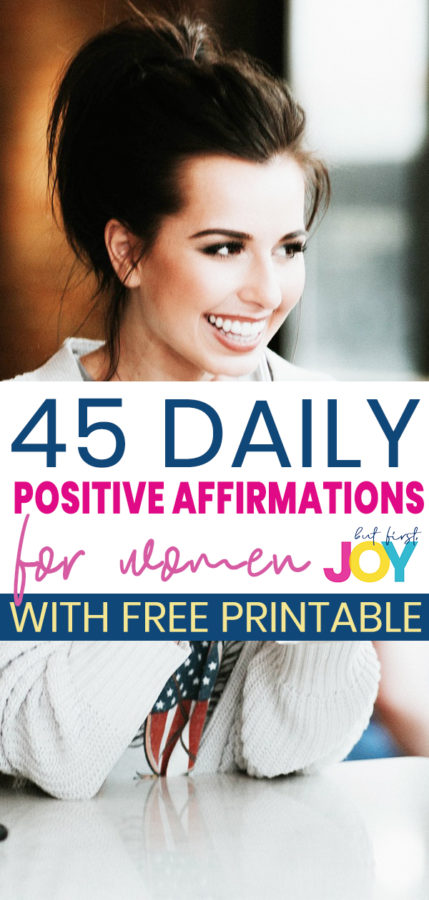 As women, it's so easy to get lost in the bustle of daily life. We have weights on our shoulders that at times can feel unbearable. Our responsibilities overwhelm us and we have so much to prove. It's not uncommon to feel like you've lost yourself in motherhood, marriage, and work. Never be afraid to look for help.
In an effort to heighten your self-esteem, I want you to use these as daily personal affirmations. Look in the mirror and say them out loud. Sounds cheesy, doesn't it? Do it anyways. Record yourself saying them and play them back on your way to work. You need to hear yourself verbally saying these affirmations because self-love is the key to happiness.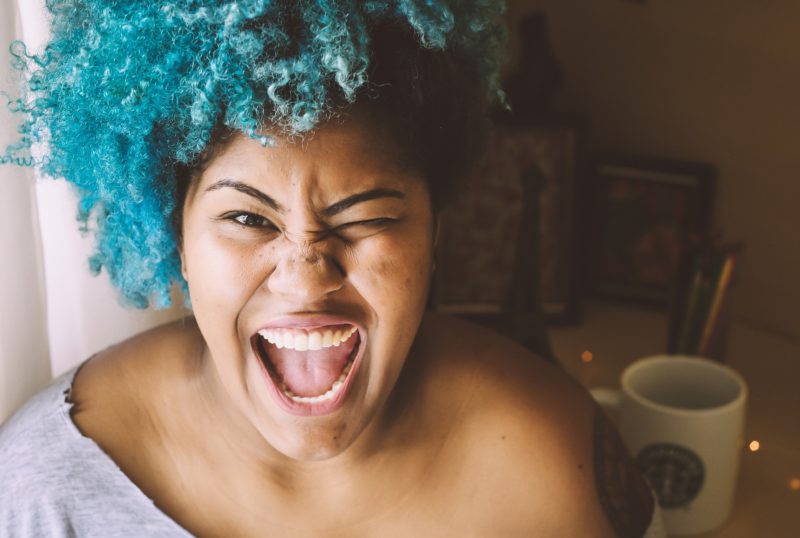 How do affirmations work?
Did you know the things you say to yourself are way more effective than the things others say to you? Celebrating small wins, complimenting yourself, and giving yourself grace are easy ways to train your mind to say nice things to yourself.
By repeating positive self affirmations daily, you'll find yourself really believing the things you're saying – because they are true! I don't have to personally know you to confidently say that you're one-of-a-kind and that your presence in this world has made a difference!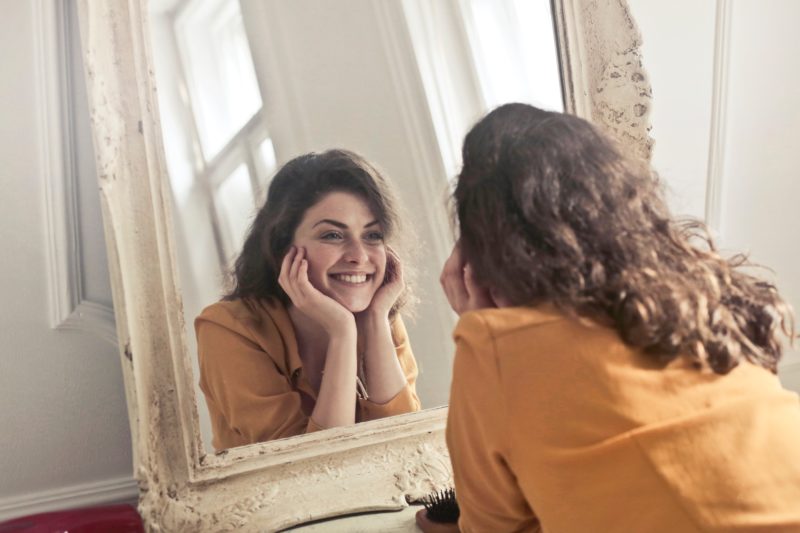 45 Positive Affirmations for Women
I am worthy of love, respect, and kindness. I will accept nothing less.
My unique body is beautiful. My body heals, nurtures, and provides.
It's okay to be outwardly emotional. My feelings matter.
The bad things that have happened to me do not define me but have built me to be the warrior that I am.
I am the reason someone smiles.
I am memorable, important, and loved.
My quirks are what makes me one-of-a-kind.
I don't need or want to look like or be like anyone else.
My journey is special and should never be compared to another's.
I am more than a mom, wife, and employee. I am an individual and deserve to be treated like one.
I deserve time to do the things that I genuinely love; things are just for me.
I can and will accomplish my goals. Nothing is out of my reach!
I am better than who I was yesterday and tomorrow I will be better than who I am today.
I will not feel guilty for putting myself first because my self-esteem matters.
I can and will do whatever I set my mind to because I'm strong, intelligent, and have a desire to succeed.
I will fail over and over again but I will not give up.
I give myself permission to take a day off from work, responsibilities, and chores.
I will stop breaking promises to myself and will accomplish everything I set my mind to.
I forgive myself for the mistakes I have made. I'm a human who is flawed and authentic.
I will stop procrastinating the tasks I need to complete in order to be successful.
From this day forward, my dreams will become goals and I make solid plans to accomplish them.
I love my face and all of my features. There's decades of life in these family features.
I will step out of my comfort zone because I know that's where change lives.
I refuse to wear myself thin for anyone or anything. Nothing matters more than my mental health.
I will nourish my body with healthy things, good knowledge, and positive self talk.
I will challenge myself and will not settle for anything that doesn't make me entirely happy and comfortable.
I will let go of people who don't bring joy to my life and don't respect all of me.
I will stop worrying about the opinions of others because their opinion of me is none of my business.
I will stop explaining myself and trying to impress others because I have nothing to prove. They can love me for who I am.
I will let go of the things I cannot control.
I will ask for help when I need it and will not be embarrassed or ashamed.
I will be undeniably confident in who I am and will love myself unconditionally.
I will accept compliments for what they are and not overthink them.
I will stop second guessing my decisions and own them!
I will apologize to myself when I say self-destructive things.
I am not perfect and don't have the desire to be. I am good enough.
I am worthy of a happy life with healthy relationships.
I only deserve wonderful things and happy thoughts. Sadness, self-doubt, and disrespect don't have a space in my life.
My hard work will pay off. I will reach my goals and will see success in many forms.
I will live my life with intention, positivity, humility, and honesty.
I will stop numbing my feelings with anything that doesn't benefit my life: food, shopping, substances, alcohol, etc.
I will stop comparing myself to others and pressuring myself to follow their dreams because I have my own.
I will let my creativity and authenticity shine in my work and my life because my individuality is magical!
I will be present person in the life of children, friends, partner, and family.
I will make myself a priority every single day of my life.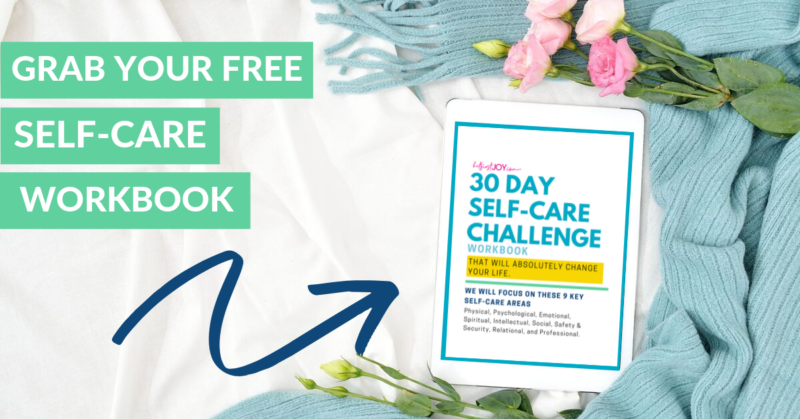 DISCLOSURE
As an Amazon Associate I earn from qualifying purchases. This post may contain affiliate links and/or promotional products, all opinions expressed are that of But First, Joy only. Read my full disclosure.