They say kindness doesn't cost a thing for a reason. As we grow to be role models, it's important that we teach others all the ways to be kind to others. As a mother, I teach my children through my actions as well as direct conversation.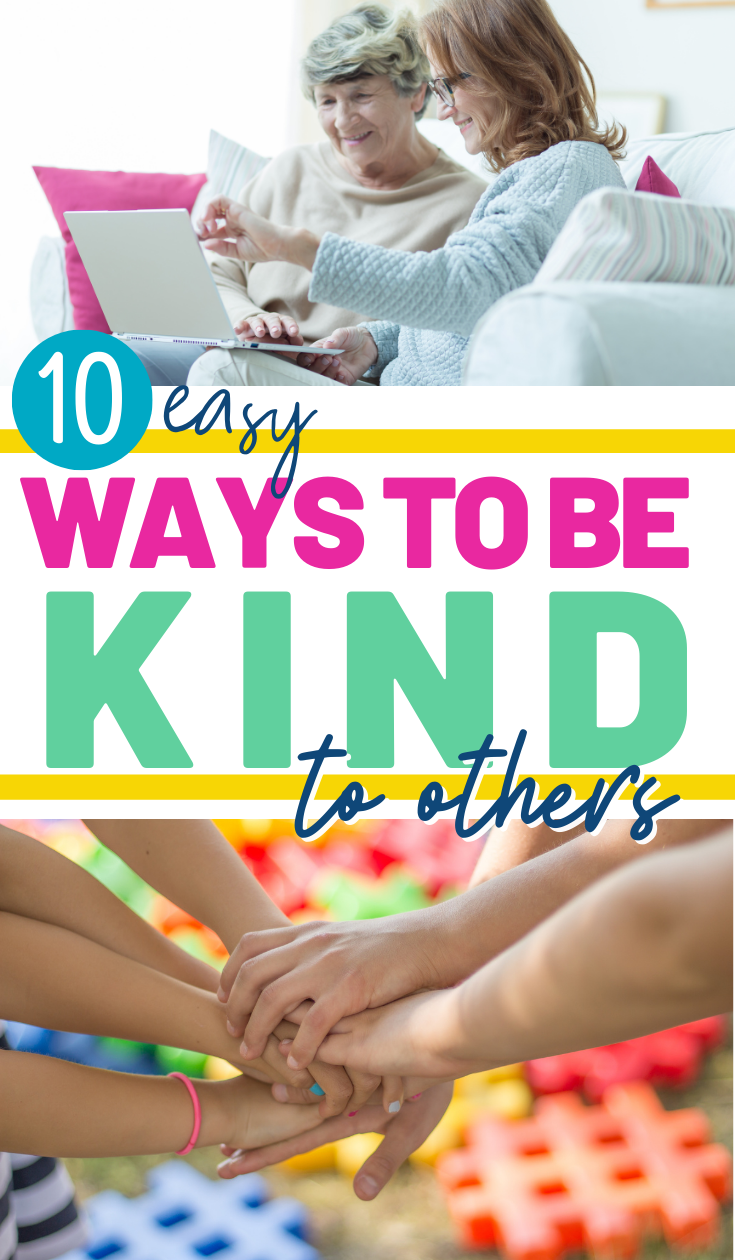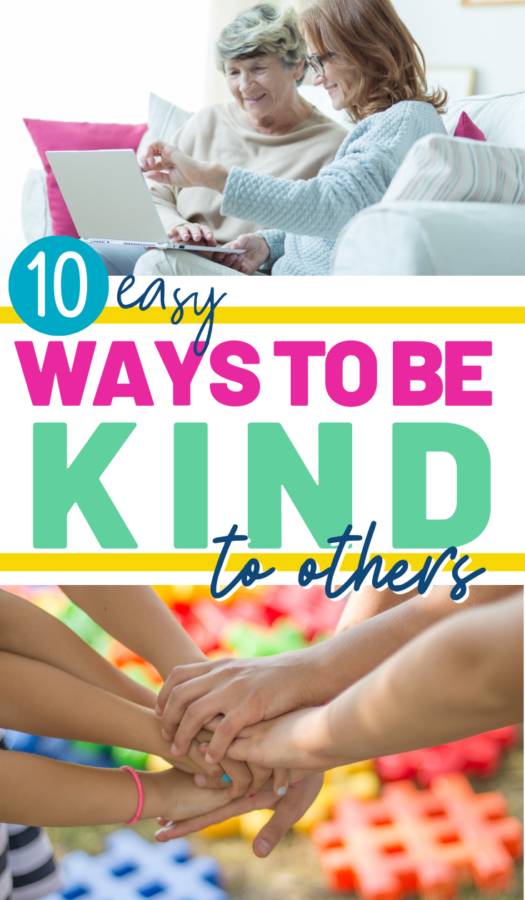 With World Kindness Day approaching, as well as a year full of little self-care and high emotions, we need kindness more than ever before. We need to be kind to ourselves, to our loved ones, but especially to strangers.
Why is it important to be kind?
You may be wondering: What are the benefits of kindness and why should we be kind to others?
If you aren't intuitive or empathetic, you may not understand the impact you have on others. It may be unclear how your words and actions affect the recipient. These are things that are important for everyone to understand.
Kindness may or may not come naturally to you. That's okay – if you're reading this article it's because you want to learn how to be kind and that is admirable.
Kindness is important because:
It can make someone feel confident.
You can make new friends.
Kindness can make someone's day.
You can make someone feel like they are accepted.
Your kindness may be the one happy part of someone's day.
Being kind makes you feel good.
Practicing kindness regularly can improve mental health for those who give kindness and receive it.
How To Be Kind
I think kindness is often associated with spending money or doing something extraordinary. I am here to tell you that to be kind – is much deeper than that. In fact, I fully believe that true kindness impacts others more when you're doing simple or small acts of kindness.
What Are The Best Ways to Be Kind To Others?
In an effort to encourage goodness in these unpredictable times, I want to share a few easy ways to spread kindness. While these ideas are for you to give joy to others, I also recommend using some to be kind to yourself.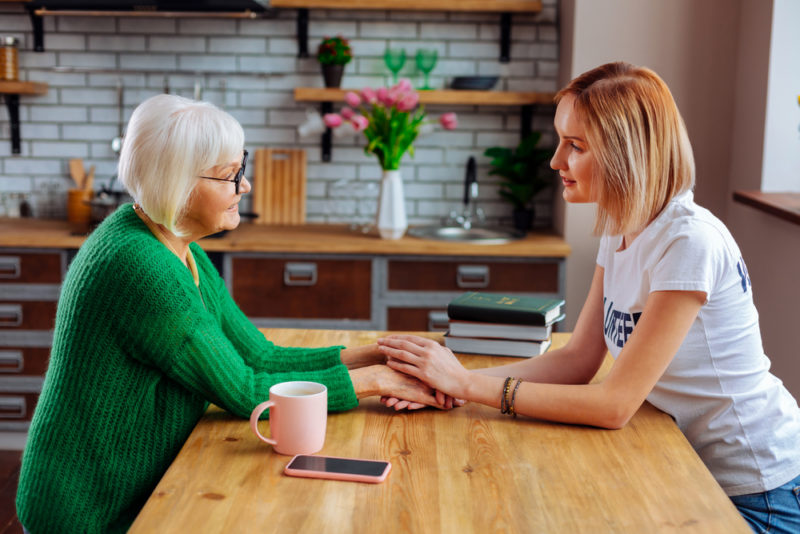 1. Listen and show interest.
By simply listening to someone and showing interest in the conversation, you can truly change someone's life. At the very least, you will show them that what they have to say matters.
Allow them to speak fully, without interrupting, and give cues that you're listening.
2. Show Compassion.
Likewise, showing compassion is a great act of kindness. You can do this by communicating how you understand and care for the recipient. Be vocal about your feelings toward the subject, giving an emotional response to what they are telling you.
By doing so, you're also validating their feelings which is an act of kindness greater than any.
3. Give genuine compliments.
One of my favorite ways to spread kindness is by giving compliments. I can't tell you how greatly my day improves when someone gives me a simple compliment. In fact, I tend to remember compliments that were given to my years ago.
If you are truly interested in being kind to others, give a genuine compliment.
4. Offer help.
Another easy way to be kind, is to offer your help. By handling a difficult task or giving advice on a serious subject, you're easing the burden of a another. By being a little creative with your thinking, you'll discover all sorts of ways you can help one another.
5. Say thank you.
A single "thank you" can go a very long way and unfortunately, many people don't hear it often. You can return a kindness by just saying thank you. This is especially important when encountering people who are doing a service for you: nail techs, your waitress, soldiers, etc.
6. Consider others' feelings when making decisions.
I tell you this and I tell you it very lightly because it's situational. To consider another's feelings when making decisions is a very good deed. I am by no means recommending that you put the needs or desires of another before you own. However, it's nice to be considered when decisions are made.
For example, if you're planning a family vacation – plan something specifically for the others who are attending.
7. Give a handmade gift.
The most special gifts tend to be handmade ones. It's the simple thought that someone took the time out of their day to make something just for you that's so special. Consider making handmade gifts rather than buying something. This will make a world of a difference – especially around the holidays.
8. Just smile.
This may sounds like a task that is so simple, it couldn't possibly make a big difference. A smile shows you are kind and easily approachable. It's a win-win for everyone.
9. Complete a task for someone.
Much like offering your help to someone, you can simply complete a task without asking or being asked to do so. This can be something as simple as cleaning up a mess someone else made or clearing the table for your waitress.
10. Offering patience
Patience doesn't come easy, especially in our fast-paced society. By simply being patient with an individual, you can make them feel more comfortable. The times when people are kind to me, are the things that stick with me.
I hope you found a few new ways to be kind from this post. Please remember that being kind is FREE. It doesn't cost a thing to just show a little compassion, offer patience, or show interest.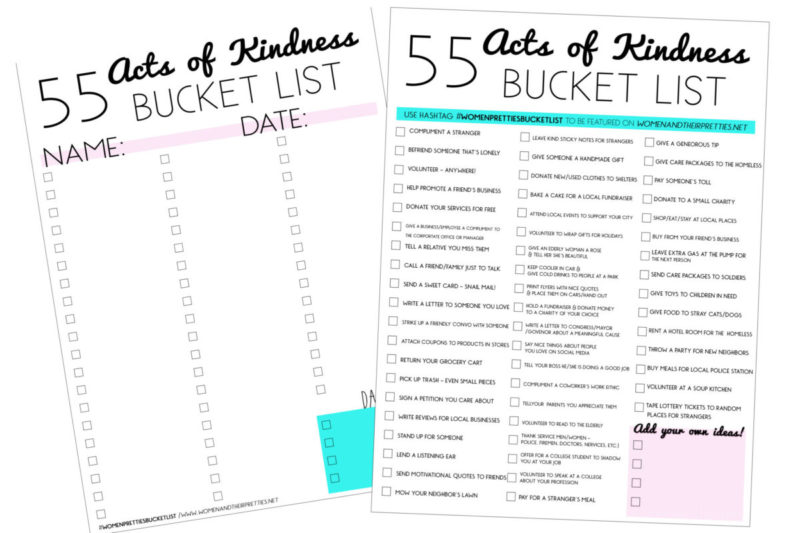 It's natural human behavior to focus on the bad things that happen. Therefor, showing a little kindness, can truly make a huge impact on someone's day and possibly, someone's life.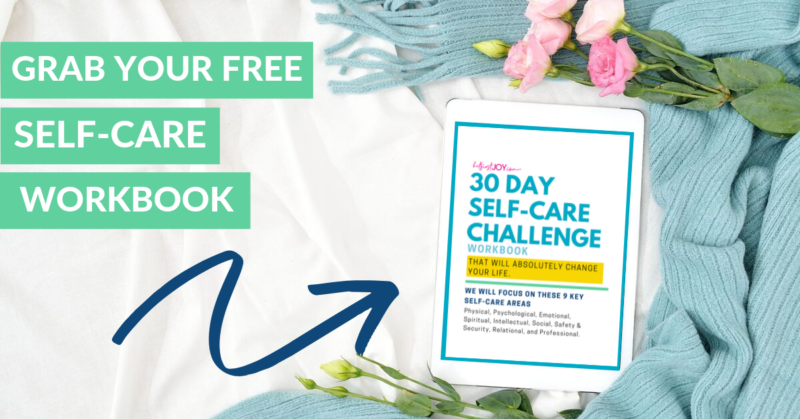 DISCLOSURE
As an Amazon Associate I earn from qualifying purchases. This post may contain affiliate links and/or promotional products, all opinions expressed are that of But First, Joy only. Read my full disclosure.