Are you wondering: What is a true empath? What are the signs of empathy? In this post, we will go over a few telling signs plus more about how empathy actually feels.
Highly sensitive people are often referred to as empaths.
This is a person who can feel other people's emotions at such a deep level that it actually upsets their own soul.
Many empaths are able to feel the energy radiating from a person without that person speaking or even showing any actions.
When it comes to being an empath, or highly sensitive, it can be quite exhausting.
That's why many empathetic people practice positive thinking and partake in daily affirmations.
Until you learn more about being an empath, it's very difficult to block the energy of others. In fact, it can be disrupting if your own emotional well-being.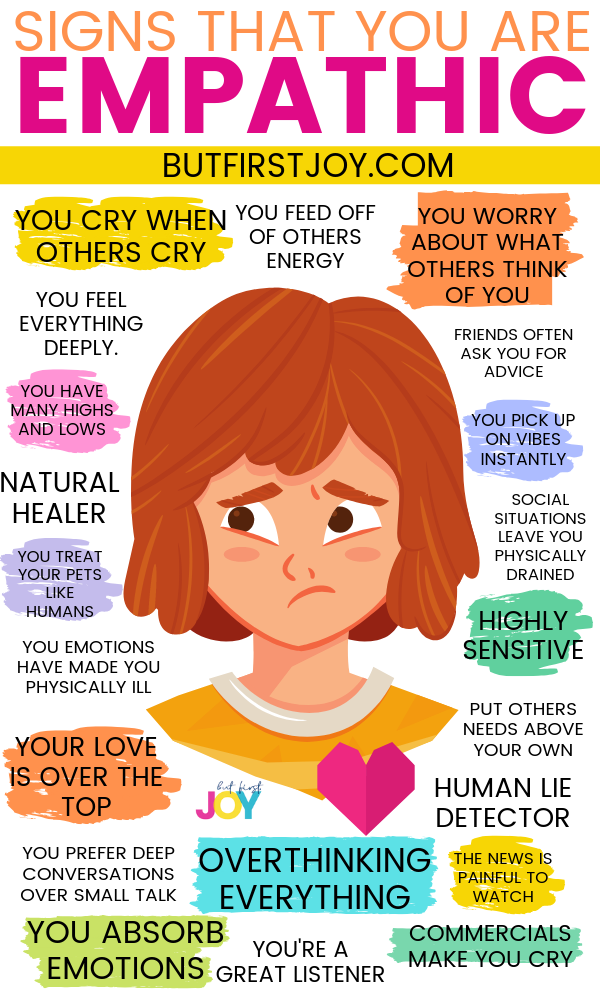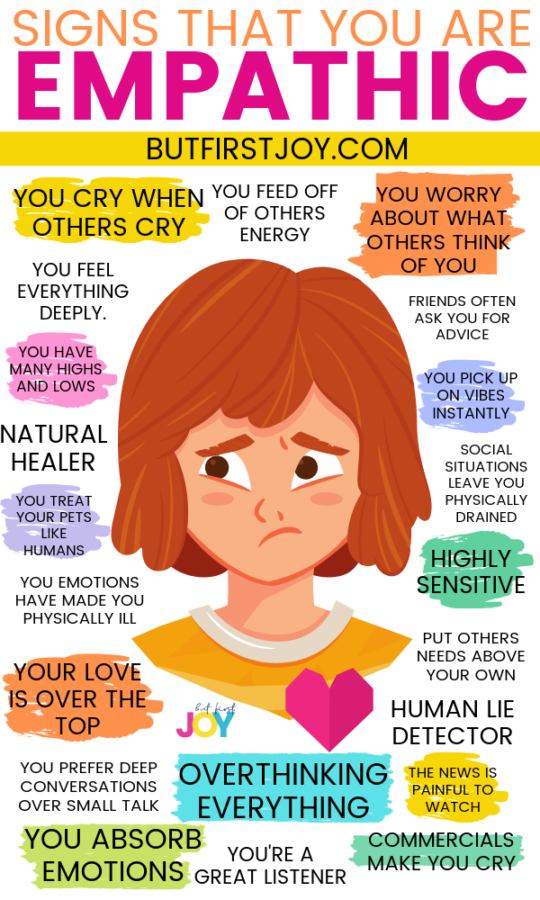 10 Signs That You're an Empath
Today I'm sharing 10 Empathy Signs to help you uncover your inner super power. Also, we will work to ensure that no other person can disrupt your emotional balance as a highly sensitive person.
1. The vibe of others is a major deal!
You know that feeling you get whenever you're in a room with a lot of people?
You seem to be more sensitive to the vibe of the personalities in the room, and you haven't even spoken to anyone yet.
If you find that the vibe of a room full of people matters more to you than the average person…
If you're suddenly overwhelmed and feeling intense emotions, then that's a major sign of empathy!
2. You Take on Other People's Emotions
This goes above and beyond the normal feeling compassion or empathy for a friend or family member.
A true empath can take on other people's emotions as their own without even trying.
It's an involuntary feeling that you're just as sad, angry, or even happy as the person you're conversing with. In fact, They don't even have to speak. You simply feel the energy that radiates from their aura.
RELATED: How To Teach Children Empathy
3. People Go to You For Advice
Due to the intuitive nature of empaths, they're often sought out by friends and family for their empowering advice.
Empaths have this innate ability to give compassionate, empathetic advice that helps solve any dilemma.
While you enjoy being helpful, offering advice in this way can suck your energy levels dry. If you feel this way often – that's another of the many empathy signs.
4. Emotional TV/Movies Might Drain You
An empath has a difficult time watching emotional, violent, or intense TV shows/movies due to the negative nature of the film.
If you feel the intense emotions of the actors within a TV show or movie, you're probably an empath. As a result, you may find yourself enjoying shows more (or avoiding them all together).
This is because empaths can put themselves in the shoes of the victim in such an intense, real way when watching such tragedies unfold.
5. Sensitive to Noise and Light
When it comes to loud noises and bright lights, your internal being immediately senses danger or becomes alarmed.
This may be because the loud noises and lights are signaling a bad situation.
Due to an empath's ability to put themselves in another person's shoes so vividly, it's difficult for them to be around loud noises and bright lights.
Personally, loud noises have always bothered me and now I understand that it's a sign of empathy!
6. You Know When People are Lying
The ability for an empath to be so in tune with other people, as well as their own self, makes them a human lie detector.
Even if you don't have the proof that someone is lying, you know all too well when someone is lying to you.
It's this gut feeling deep within you that tells you this person is not being fully honest with you; that feeling has never let you down if you're a true empath.
7. You worry a lot about what others think of you.
Another difficult thing about being an empath is that you often worry about what others think of you.
Additionally, their thoughts and opinions can really be detrimental to your self esteem, if you allow it. If you've ever felt like you care a little too much about the opinions of others – that's a major sign that you're empathic.
8. You can barely handle confrontation.
Confrontation is absolutely unbearable for empaths. The thought of approaching someone for a negative reason is a total mood killer.
At times, this can leave empaths incapable of handling everyday tasks because their mind is solely on this dreaded task.
Not only that:
Empaths tend to feel guilty after confronting someone because they's never want to make anyone uncomfortable or uneasy.
9. You worry too much.
To add, empaths are the biggest worriers in the world. They overthink every tiny detail and second guess many tough decisions.
Their worry keeps them up at night, raises their anxiety levels, and gives them that disgusting "sinking" feeling in the pit of their stomachs.
10. You Can Calm People
Being an empath isn't all bad. Actually, it's a gift.
Having the gift of empathy allows you to connect with people on deeper levels. You have real conversations and you always know exactly what to say, when it needs to be said.
You have this way about you that calms and relaxes anyone who is around. This is why you're a great friend, partner, and parent.
What empathy signs do you relate to?
Being an empath is such a beautiful miracle. Empaths simply have an innate ability to be very in tune with the needs of others as well as their own self.
While an empath will rarely put their own needs first, they're a very genuine type of person who truly cares about the entire world.
RELATED: 30 Day Self-Care Challenge
The downside of being an empath is that it can get quite exhausting when you're out there in the world soaking up other people's energy all of the time.
Once you've come to realize that you're an empath it's important to find a way to control your abilities so that you're not exhausting yourself every time you step out in the world.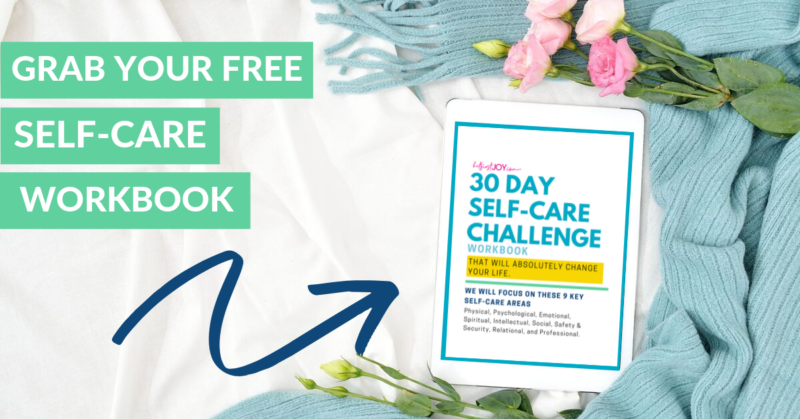 DISCLOSURE
As an Amazon Associate I earn from qualifying purchases. This post may contain affiliate links and/or promotional products, all opinions expressed are that of But First, Joy only. Read my full disclosure.