This letter is to you, mama. To the lonely part of you that is so desperate for human connection that you blame yourself for your fair weather friends. I am here to tell you that you aren't alone.
I know this because I am you.
In fact, I too thought I was alone in dealing with these so-called friends until this recent Facebook post. I sat in tears all day. As I scrolled through my text messages, my heart hurt to see so many messages I'd sent to friends recently that went without response.
Don't I deserve a response? I know we get busy but don't you think of me later and want to text me? Am I that easy to forget?
Being the writer I am, I knew that I had to share my feelings. Even if I felt alone, embarrassed, and whiney for doing so.
Suddenly, I had an outpouring of personal messages from acquaintances and other women in my social circle. It was then, that I realized I wasn't alone in this and you, mama, you aren't alone either.
28 Friendship Loss Quotes You'll Relate To
I heard from women who had recently experienced a friendship breakup. Other women told me stories of how success and egos tore their friendships apart. From cancelled plans to ghosting, I heard it all.
Common words they used to describe their feelings were: lonely, hurt, confused, betrayed, and even depressed.
I heard it and being the empath I am, I felt it. The tears consumed me as I talked to these women. Not because of my own hurt but because of how incredible these women are. It pained me to know these kind, sweet ladies were experiencing the same things as me.
As I sat thinking of how undeserving they were of this behavior – something dawned on me: I don't deserve this either.
And I'm here to tell you that you are worthy of quality friends.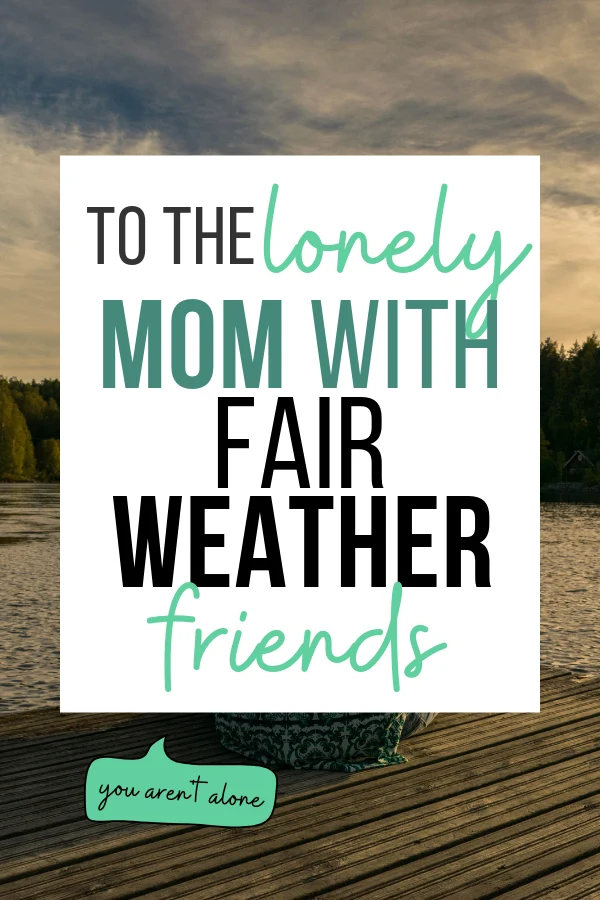 Moms With Fair Weather Friends – This Is For You.
You deserve friends who support you and cheer you on; friends who always respond to a text, phone call, or message – no matter how mundane those texts or messages are. You deserve to be loved for who you are, respected for what you stand for, and to be told that on a regular basis.
I know what you're thinking, though…
How do you know I deserve these great things? How do you know it's not me?
You're a mom. You're a human. I don't have to know you personally to know that you deserve to find your people. Whether you're difficult, have bad habits, or you're the awkward mom – you deserve present friends who appreciate you and make an effort to be in your life.
I see you struggling and wishing for something more. I see you blaming yourself and wondering why.
Moms, you will find someone who gets you. Just keeping doing the things you enjoy and never give up on self-care. Always allow people in and be authentic. That's what makes you special; someone worth befriending.
What exactly are Fair Weather Friends?
Fair Weather Friends are the people who show up only at the most convenient times. You see them at social gatherings or at work events. They comment on your Facebook posts every now and then. They leave when things get tough!
How to identify this type of friend:
They promise to hang out but never follow through with plans.
They never contact you first.
When times get boring – they disappear.
They never make time for you.
These people are only friends with you to benefit themselves.
Easy friendships are all they want.
All their other friendships are surface level.
They hop from friend to friend based on circumstances.
They only talk to you when their "better" friends aren't around.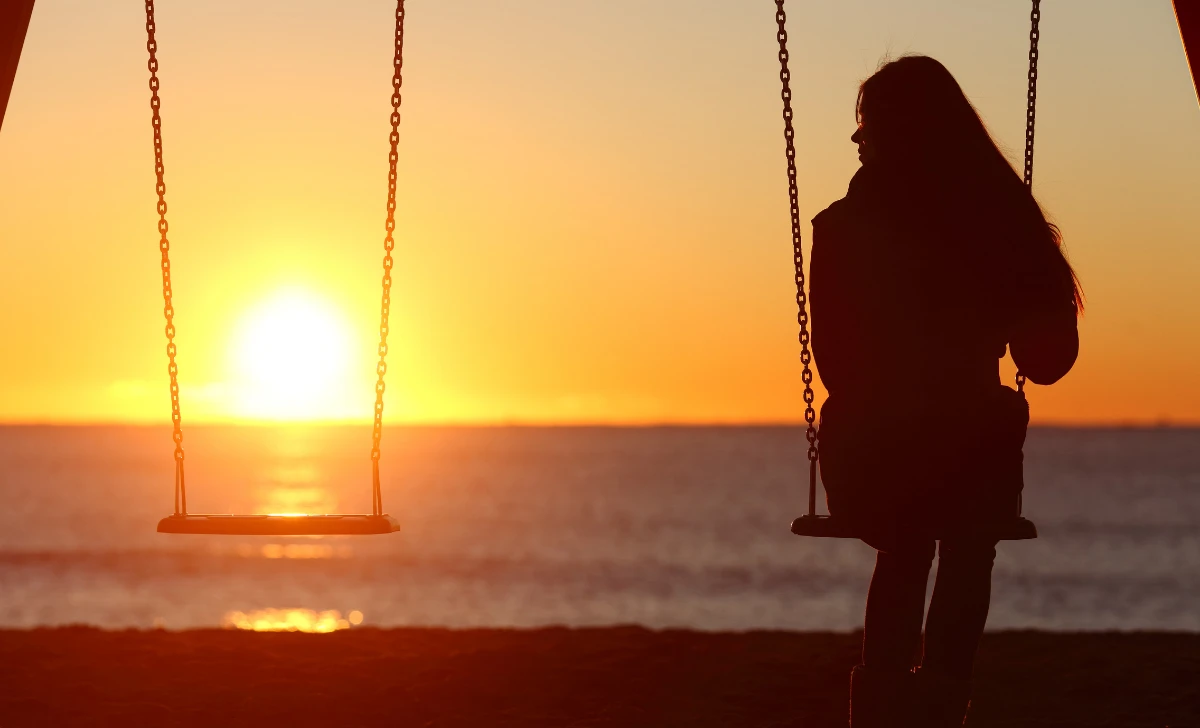 True Friends vs. Fair Weather Friends
True friends really see you and they stick around when times get tough. Friends always show up for you: in the good, bad, and in-between times. They call not because they are bored but because they truly enjoy talking to you.
I'm sure you've seen the posts about how great it is to have absent friends who you can pick up with you after years without talking.
My time is valuable and I refuse to spend it on anyone who isn't deserving.
Maybe I'm just a high maintenance friend but I don't appreciate those friends.
I expect friends to not only be around when I need them, but to call me regularly – just because. I want friends who send funny memes, ask me how I am doing, and who expose their vulnerable side.
Being, a mom now, which means I don't have room in my life for small talk, meaningless conversations, or half-ass friendships. My time is valuable and I refuse to spend it on anyone who isn't deserving.
You should want that for yourself, too.
I will not pretend like it's easy to find these type of women or mom friends. Likewise, I'm not going to say that building quality friendships is simple.
Adult friendships require effort, time, dedication, honesty, and vulnerability – from both sides.
If you've experienced the same things as I have lately, then you're probably crying right now (or you want to, at least). I bet you have someone (or a few people) in mind right now.
I bet you're even wondering what to do with those "friends", now that they have an official label.
How to Deal with a Fair Weather Friend
So, do you cut them off? Confront them? Pretend everything is okay? There are productive ways to handle these types of friends.
1. Accept the friendship for what it is.
If the friendship doesn't bother you that much, just accept it for what it is. Just because you aren't close like you'd like to be, doesn't mean that you can't value the little time you do spend with this person. Accept that this is a fair weather friend and that's all it will ever be.
2. Let Go of the Friendship
If this friend has lead you to believe that you were closer than you are and you want it all or nothing – then let the friendship go. Friendships without substance are value aren't for everyone (definitely not for me.)
If you choose to do so, be sure to check out this post with healing things to do after a friendship ends. Typically, I choose to veer away from fair weather friends after trying multiple times.
3. Have an open discussion
Do you really value this friendship and want to strengthen it? Have an open and honest discussion with this individual. Tell them how you're feeling and ask them why they are treating you this way.
I used to dream of finding my tribe. Now, I dream of finding just a couple good people who really get me and accept me. As a mom, I don't have time to cling onto loose ends or friends who aren't really friends at all.