November is all about gratitude, as it should be. While everyone is giving thanks to their family, I am thanking myself. You cannot appreciate others without first, appreciating oneself.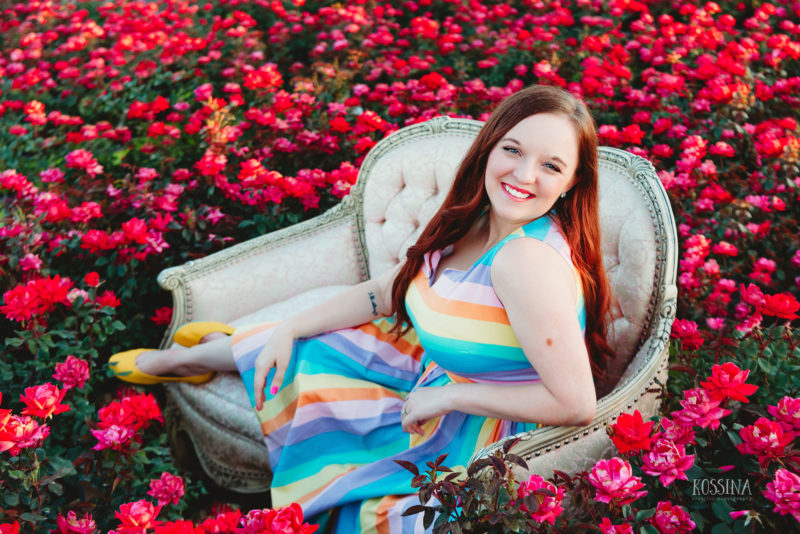 So, this is a letter of gratitude to myself…
Joyce,
It feels pretty silly writing this but if I'm directing others to do it then I should do it, too. You've have a tough few years with major highs and desperate lows. From losing friends to gaining a husband & son – it's safe to say that you've been put through the ringer.
I am writing this letter to say thank you. Thank you for staying strong when it felt like giving up on things, people, this blog, was the only option. It's not easy being an empath because you have to learn how to tame and control those powerful emotions.
Overthinking, rethinking, and second guessing are in your nature – but you're doing it. You're involving your brain in making big decisions but still allowing your heart to be involved. You are persevering and beautiful things are happening because of that.
So, thank you. For your emotional strength.
Thank you for having the strength to let go of the toxic relationships that you once nourished. You slowly allowed yourself to let go the friends who weren't really friends and the "things" that weren't on your path.
I am grateful for all the things you said even though it hurt your heart to say them. More so, I am thankful for the things you said that left you fully and completely vulnerable – because it helped others. More importantly, tt helped you.
Thank you for your creativity.
It's not easy to be creative, especially when you have little time to work. From writing blog posts on your phone to getting in way over your head with things – just to benefit the audience – you're expressing yourself in a way that's fun and helpful.
Additionally, you've got a killer side hustle with that Pinterest Template Bundle. Graphic design is a hobby but always something you're good at – might as well make some money from it!
Thank you for believing in your voice.
There are times when you question everything. You wonder whether or not you're really being an asset to your audience. It's in those doubtful moments that you write something people personally thank you for.
Had it not been for the belief that this little blog would do big things, you wouldn't have won the Sunshine Blog Award this year!
Thank you for forgiving yourself and others.
You're not a perfect mom and sometimes, you feel like a bad mom. You make mistakes, you get angry, you become impatient. Then, you wake up the next day and try again. You forgive yourself for yesterday and keep trying to be better. That is admirable.
Forgiveness is never easy and sometimes, you forgive way too easily. However, it's this trait that allows you to feel right with the universe. This allows you to think clearly and make better decisions.
Thank you for self-reflection.
I want to thank you for your self-reflection. You always know how to look at yourself from another's perspective. You ask yourself questions in order to grow:
Am I a toxic person? How can I build stronger relationships? Am I in control of my emotions? What can I do to be a better friend, mother, and wife?
The ability to self-reflect allows you to be more sensitive to others in the way you speak, act, and react.
Thank you for self-care.
Thank you for recognizing that self-care is important and not selfish. From bubble baths to self-help books, you try to emotionally, physically, and mentally relax.
Thank you for priorities.
Finally, I want to thank you for prioritizing the people who deserve it. From calling your grandparents weekly to planning family-friendly adventures, you're creating memories that will last a lifetime.
Keep growing, writing, and sharing – it matters.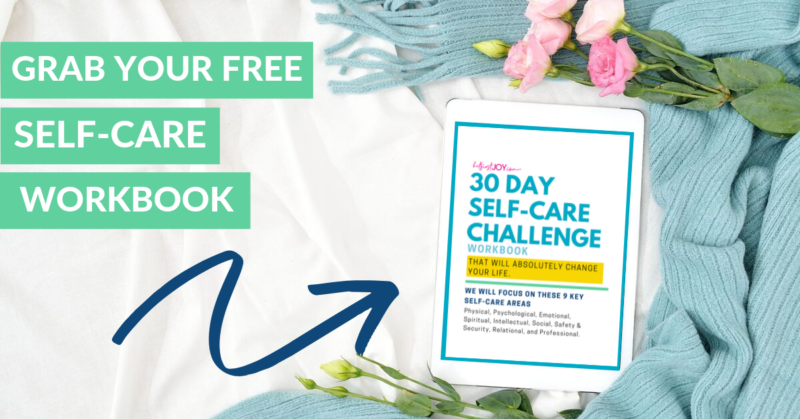 DISCLOSURE
As an Amazon Associate I earn from qualifying purchases. This post may contain affiliate links and/or promotional products, all opinions expressed are that of But First, Joy only. Read my full disclosure.