I've gathered a list of the Top 50 best inspirational books for women. These non-religious books offer encouragement, empowerment, joy, and self love.
Nothing can touch your soul like a powerful book. Every woman deserves some "me-time" and these books offer just that! You can get all these on Amazon at a reasonable price.
These books are written for women, by women. I tried to keep each book as non-religious as possible, so every type of woman can be inspired!


50 Best Non-Religious Inspirational Books for Women (Written by Women)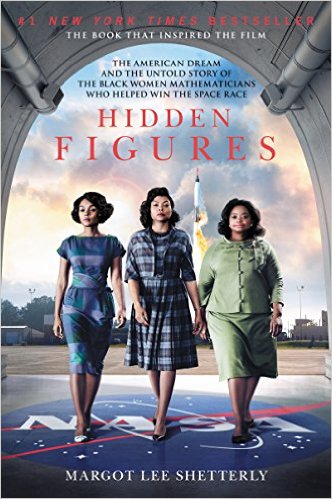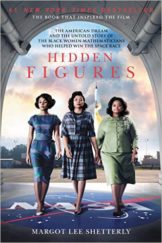 Before John Glenn orbited the earth, or Neil Armstrong walked on the moon, a group of dedicated female mathematicians known as "human computers" used pencils, slide rules and adding machines to calculate the numbers that would launch rockets, and astronauts, into space.
Among these problem-solvers were a group of exceptionally talented African American women, some of the brightest minds of their generation. Originally relegated to teaching math in the South's segregated public schools, they were called into service during the labor shortages of World War II, when America's aeronautics industry was in dire need of anyone who had the right stuff. Suddenly, these overlooked math whizzes had a shot at jobs worthy of their skills, and they answered Uncle Sam's call, moving to Hampton, Virginia and the fascinating, high-energy world of the Langley Memorial Aeronautical Laboratory.
Even as Virginia's Jim Crow laws required them to be segregated from their white counterparts, the women of Langley's all-black "West Computing" group helped America achieve one of the things it desired most: a decisive victory over the Soviet Union in the Cold War, and complete domination of the heavens.
Starting in World War II and moving through to the Cold War, the Civil Rights Movement and the Space Race, Hidden Figures follows the interwoven accounts of Dorothy Vaughan, Mary Jackson, Katherine Johnson and Christine Darden, four African American women who participated in some of NASA's greatest successes. It chronicles their careers over nearly three decades they faced challenges, forged alliances and used their intellect to change their own lives, and their country's future.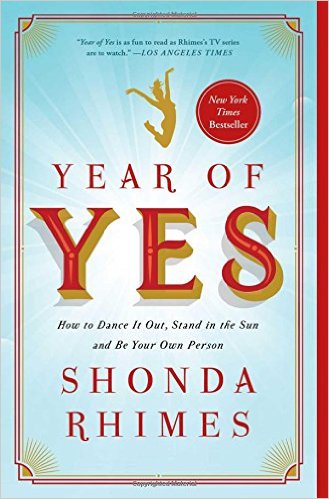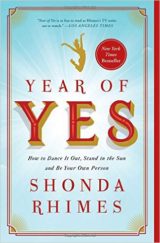 The instant New York Times bestseller from the creator of Grey's Anatomy and Scandal and executive producer of How to Get Away With Murder shares how saying YES changed her life. "As fun to read as Rhimes's TV series are to watch" (Los Angeles Times).
She's the creator and producer of some of the most groundbreaking and audacious shows on television today. Her iconic characters live boldly and speak their minds. So who would suspect that Shonda Rhimes is an introvert? That she hired a publicist so she could avoid public appearances? That she suffered panic attacks before media interviews?
With three children at home and three hit television shows, it was easy for Shonda to say she was simply too busy. But in truth, she was also afraid. And then, over Thanksgiving dinner, her sister muttered something that was both a wake up and a call to arms: You never say yes to anything. Shonda knew she had to embrace the challenge: for one year, she would say YES to everything that scared her.
This poignant, intimate, and hilarious memoir explores Shonda's life before her Year of Yes—from her nerdy, book-loving childhood to her devotion to creating television characters who reflected the world she saw around her. The book chronicles her life after her Year of Yes had begun—when Shonda forced herself out of the house and onto the stage; when she learned to explore, empower, applaud, and love her truest self. Yes.
"Honest, raw, and revelatory" (The Washington Post), this wildly candid and compulsively readable book reveals how the mega talented Shonda Rhimes finally achieved badassery worthy of a Shondaland character. Best of all, she "can help motivate even the most determined homebody to get out and try something new" (Chicago Tribune).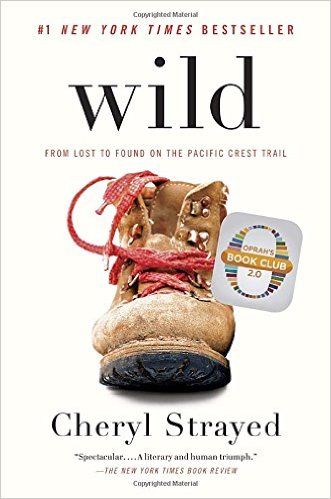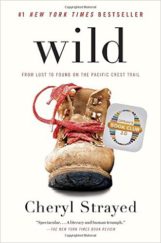 At twenty-two, Cheryl Strayed thought she had lost everything. In the wake of her mother's death, her family scattered and her own marriage was soon destroyed. Four years later, with nothing more to lose, she made the most impulsive decision of her life. With no experience or training, driven only by blind will, she would hike more than a thousand miles of the Pacific Crest Trail from the Mojave Desert through California and Oregon to Washington State—and she would do it alone. Told with suspense and style, sparkling with warmth and humor, Wild powerfully captures the terrors and pleasures of one young woman forging ahead against all odds on a journey that maddened, strengthened, and ultimately healed her.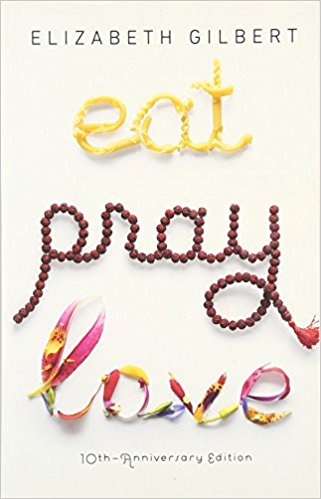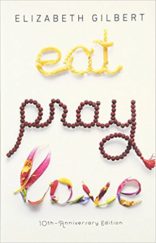 Elizabeth Gilbert's Eat Pray Love touched the world and changed countless lives, inspiring and empowering millions of readers to search for their own best selves. Now, this beloved and iconic book returns in a beautiful 10th anniversary edition, complete with an updated introduction from the author, to launch a whole new generation of fans.
In her early thirties, Elizabeth Gilbert had everything a modern American woman was supposed to want—husband, country home, successful career—but instead of feeling happy and fulfilled, she was consumed by panic and confusion. This wise and rapturous book is the story of how she left behind all these outward marks of success, and set out to explore three different aspects of her nature, against the backdrop of three different cultures: pleasure in Italy, devotion in India, and on the Indonesian island of Bali, a balance between worldly enjoyment and divine transcendence.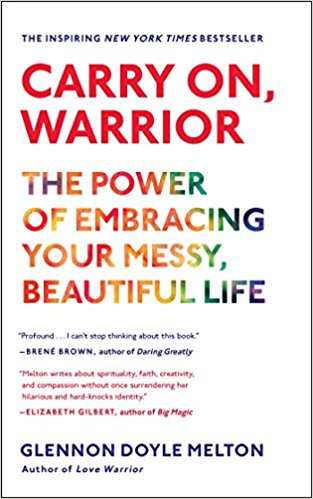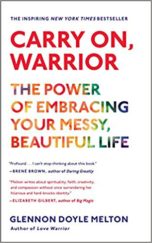 The inspiring and hilarious instant New York Times bestseller from the beloved writer, speaker, activist, and founder of Momastery.com whose new memoir Love Warrior is an Oprah's Book Club selection.
Glennon Doyle Melton's hilarious and poignant reflections on our universal (yet often secret) experiences have inspired a social movement by reminding women that they're not alone. In Carry On, Warrior, she shares her personal story in moving, refreshing, and laugh-out-loud-funny new essays and some of the best-loved material from Momastery.com. Her writing invites us to believe in ourselves, to be brave and kind, to let go of the idea of perfection, and to stop making motherhood, marriage, and friendship harder by pretending they're not hard. In this one woman's trying to love herself and others, readers will find a wise and witty friend who shows that we can build better lives in our hearts, homes, and communities.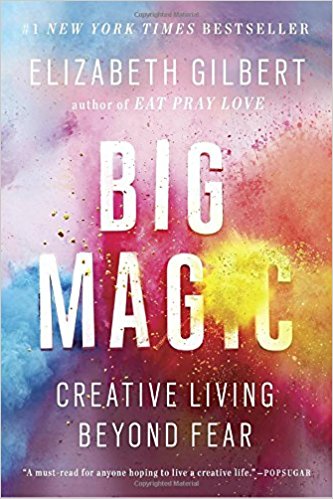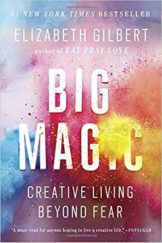 Readers of all ages and walks of life have drawn inspiration and empowerment from Elizabeth Gilbert's books for years. Now this beloved author digs deep into her own generative process to share her wisdom and unique perspective about creativity. With profound empathy and radiant generosity, she offers potent insights into the mysterious nature of inspiration. She asks us to embrace our curiosity and let go of needless suffering. She shows us how to tackle what we most love, and how to face down what we most fear. She discusses the attitudes, approaches, and habits we need in order to live our most creative lives. Balancing between soulful spirituality and cheerful pragmatism, Gilbert encourages us to uncover the "strange jewels" that are hidden within each of us. Whether we are looking to write a book, make art, find new ways to address challenges in our work, embark on a dream long deferred, or simply infuse our everyday lives with more mindfulness and passion, Big Magic cracks open a world of wonder and joy.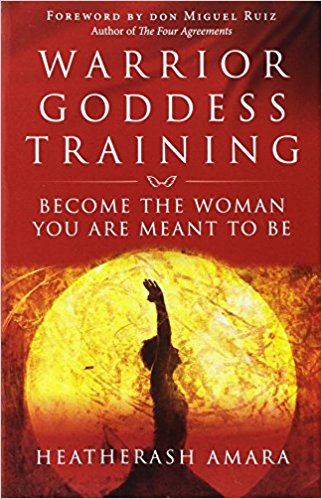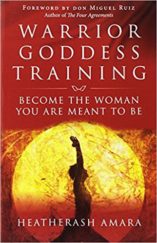 It's no secret that women today are juggling a lot. We now make up more than half the workforce in the United States and are busier than ever with partners, children, family and friends, often putting the needs of others ahead of our own.
And if we feel overwhelmed by it all or fall short of perfection, many of us have learned to be our own worst critic rather than our own best friend.
In Warrior Goddess Training, bestselling author HeatherAsh Amara provides the antidote to the flawed idea that you are not enough.
Direct, honest, and unapologetic, Amara will show you how to release the layers of expectations to finally see yourself for the authentic, perceptive, perfect woman you really are.
If you don't love and honor yourself with every fiber of your being, if you struggle with owning your power and passion, if you could use more joyful play and simple presence in your life, then it is time for an inner revolution.
It is time to claim your Warrior Goddess energy.
Drawing on the wisdom from Buddhism, Toltec wisdom, and ancient Earth-based goddess spirituality, the Warrior Goddess path includes personal stories, rituals, and exercises that will encourage and inspire you to become the true warrior goddess you are meant to be.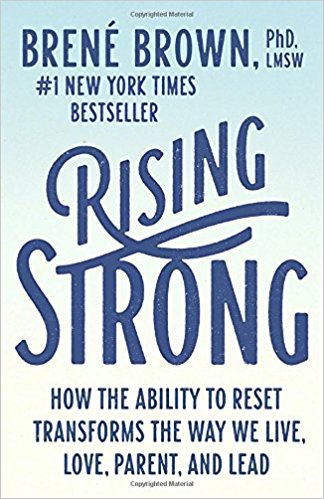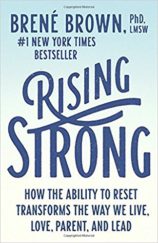 Social scientist Brené Brown has ignited a global conversation on courage, vulnerability, shame, and worthiness. Her pioneering work uncovered a profound truth: Vulnerability—the willingness to show up and be seen with no guarantee of outcome—is the only path to more love, belonging, creativity, and joy. But living a brave life is not always easy: We are, inevitably, going to stumble and fall.
It is the rise from falling that Brown takes as her subject in Rising Strong. As a grounded theory researcher, Brown has listened as a range of people—from leaders in Fortune 500 companies and the military to artists, couples in long-term relationships, teachers, and parents—shared their stories of being brave, falling, and getting back up. She asked herself, What do these people with strong and loving relationships, leaders nurturing creativity, artists pushing innovation, and clergy walking with people through faith and mystery have in common? The answer was clear: They recognize the power of emotion and they're not afraid to lean in to discomfort.
Walking into our stories of hurt can feel dangerous. But the process of regaining our footing in the midst of struggle is where our courage is tested and our values are forged. Our stories of struggle can be big ones, like the loss of a job or the end of a relationship, or smaller ones, like a conflict with a friend or colleague. Regardless of magnitude or circumstance, the rising strong process is the same: We reckon with our emotions and get curious about what we're feeling; we rumble with our stories until we get to a place of truth; and we live this process, every day, until it becomes a practice and creates nothing short of a revolution in our lives. Rising strong after a fall is how we cultivate wholeheartedness. It's the process, Brown writes, that teaches us the most about who we are.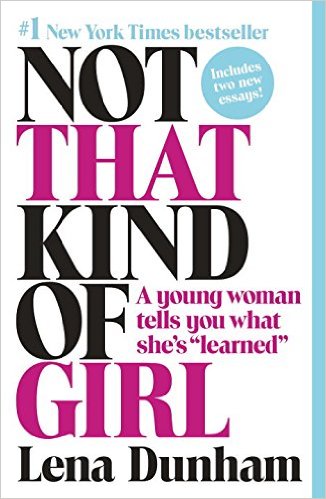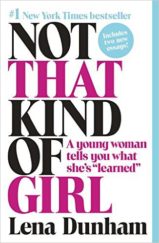 In Not That Kind of Girl, Dunham illuminates the experiences that are part of making one's way in the world: falling in love, feeling alone, being ten pounds overweight despite eating only health food, having to prove yourself in a room full of men twice your age, finding true love, and most of all, having the guts to believe that your story is one that deserves to be told.
"Take My Virginity (No Really, Take It)" is the account of Dunham's first time, and how her expectations of sex didn't quite live up to the actual event ("No floodgate had been opened, no vault of true womanhood unlocked"); "Girls & Jerks" explores her former attraction to less-than-nice guys—guys who had perfected the "dynamic of disrespect" she found so intriguing; "Is This Even Real?" is a meditation on her lifelong obsession with death and dying—what she calls her "genetically predestined morbidity." And in "I Didn't F*** Them, but They Yelled at Me," she imagines the tell-all she will write when she is eighty and past caring, able to reflect honestly on the sexism and condescension she has encountered in Hollywood, where women are "treated like the paper thingies that protect glasses in hotel bathrooms—necessary but infinitely disposable."
Exuberant, moving, and keenly observed, Not That Kind of Girl is a series of dispatches from the frontlines of the struggle that is growing up. "I'm already predicting my future shame at thinking I had anything to offer you," Dunham writes. "But if I can take what I've learned and make one menial job easier for you, or prevent you from having the kind of sex where you feel you must keep your sneakers on in case you want to run away during the act, then every misstep of mine will have been worthwhile."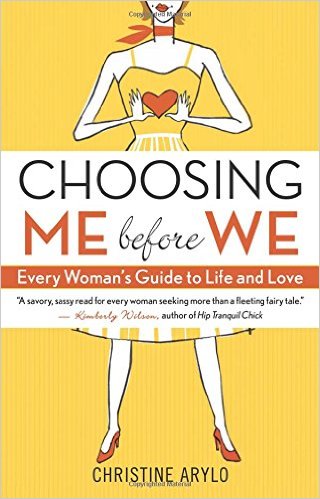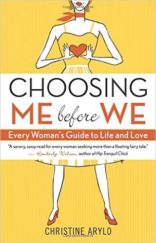 Full of sass, soul, and the type of empowering wisdom that no woman should live without, Choosing ME before WE is like a heart-to-heart with your closest girlfriend. And best of all, you'll discover that your closest girlfriend is your own truest self, inside you, always ready to offer wise, loving advice about what is best for you.
Designed to challenge and guide women to create the relationships they want instead of the ones they often find themselves stuck in, this book is packed with stimulating questions to uncover what's true for you, powerful techniques to change old habits that sabotage your dreams, and real-life experiences shared by the author, her friends, and her clients.
Author Christine Arylo, who almost married the wrong guy for all the wrong reasons, speaks to women of all ages, whether they're seeking a relationship, evaluating a less-than-fulfilling one, rebounding from a bad breakup, or working through issues with a partner. Choosing ME before WE teaches women to stop settling, to get real about the kind of partner they're looking for, and to start exploring and creating what they truly want in themselves and their relationships.
11. #Girlboss by Sophia Amoruso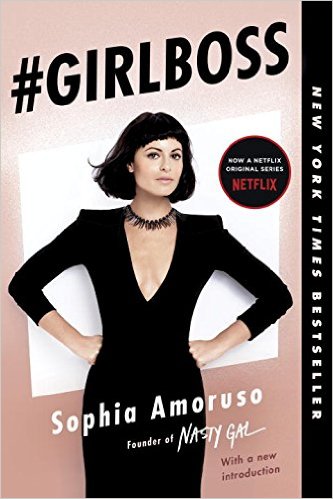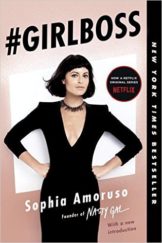 The first thing Sophia Amoruso sold online wasn't fashion – it was a stolen book. She spent her teens hitchhiking, committing petty theft, and dumpster diving. By age twenty-two, she had resigned herself to employment, but was still broke, directionless, and checking IDs in the lobby of an art school–a job she'd taken for the health insurance. It was in that lobby that Sophia decided to start selling vintage clothes on eBay. Flash forward eight years to today, and she's the Founder, CEO and Creative Director of Nasty Gal, a $100+ million online fashion retailer with over 350 employees. Sophia's never been a typical CEO, or a typical anything, and she's written #GIRLBOSS for girls like her: outsiders (and insiders) seeking a unique path to success, evenwhen that path is windy as all hell and lined with naysayers.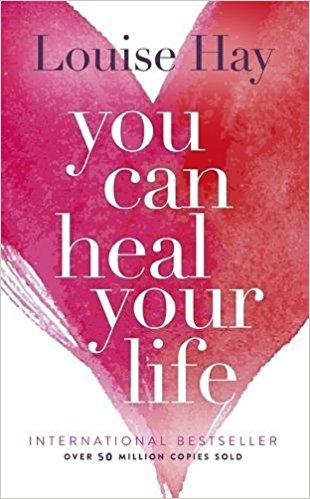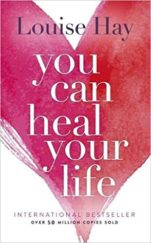 Louise L. Hay, bestselling author, is an internationally known leader in the self-help field. Her key message is: "If we are willing to do the mental work, almost anything can be healed." The author has a great deal of experience and firsthand information to share about healing, including how she cured herself after being diagnosed with cancer.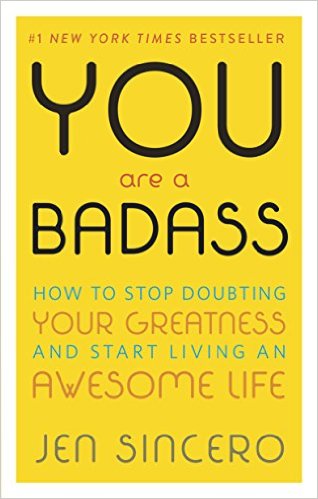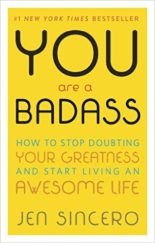 In this refreshingly entertaining how-to guide, #1 New York Times Bestselling
Author and world-traveling success coach, Jen Sincero, serves up 27 bite-sized chapters full of hilariously inspiring stories, sage advice, easy exercises, and the occasional swear word. If you're ready to make some serious changes around here, You Are a Badass will help you: Identify and change the self-sabotaging beliefs and behaviors that stop you from getting what you want, blast past your fears so you can take big exciting risks, figure out how to make some damn money already, learn to love yourself and others, set big goals and reach them – it will basically show you how to create a life you totally love, and how to create it NOW.
By the end of You Are a Badass, you'll understand why you are how you are, how to love what you can't change, how to change what you don't love, and how to use The Force to kick some serious ass.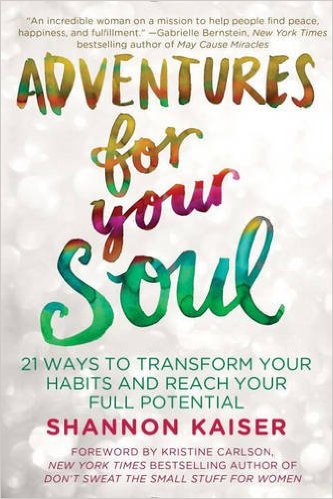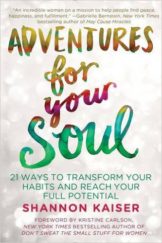 Sometimes the one thing you need to make a change is to see things from a fresh perspective. Discover twenty-one innovative emotional explorations to boldly confront the habits that are holding you back in this breakthrough guide that provides the tools you need to fearlessly embrace your innermost desires.
By focusing on how your life feels instead of how it looks on the outside, you can passionately experience your own life adventures. By changing the way you see yourself, you can ultimately live life to the fullest.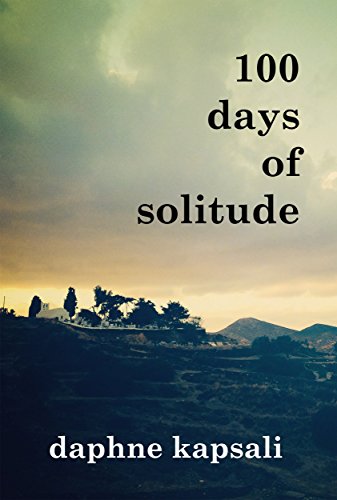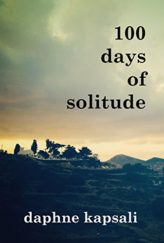 Part memoir, part fiction, part philosophy and part travel writing, 100 days of solitude is a collection of one hundred stories, all of them connected and each one self-contained. One hundred essays on choosing uncertainty over security, change over convenience, seeing things for what they truly are, and being surprised by yourself; on love, loss, death and donkeys; on reaching for your dreams, finding enlightenment on a rural road, peeing in public, and locking yourself out of the house; on dangerous herbs, friendly farmers, flying Bentleys and existential cats; and on what it feels like to live in a small, isolated island community through the autumn and winter, to live as a writer who actually writes, and to live as your true, authentic self, no matter who that turns out to be. And to write your own story, the way you want it told; to find your voice, and the courage to let it be heard.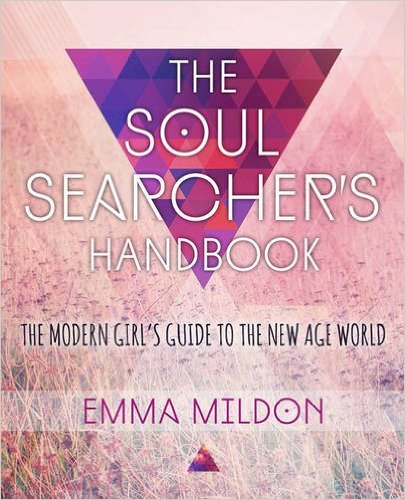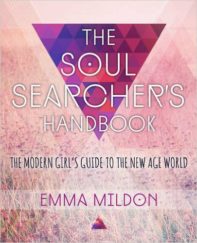 From aromatherapy and numerology to healing crystals and meditation, this fun and sassy guide to everything body-mind-spirit defines New Age practices for a new generation.
What type of crystal should I put in my car for a road trip? Should I Feng Shui my smart phone screen? In this illuminating introduction for the modern-day soul searcher, Emma Mildon shines light on everything your mom didn't teach you about neo–New Age practices.
With something for every type of spiritual seeker, The Soul Searcher's Handbook offers easy tips, tricks, and how-tos for incorporating everything from dreamology and astrology to mysticism and alternative healing into your everyday life. This handbook is your #1 go-to guide—handy, accessible, entertaining, and packed with all the wisdom you need in one place.
Your destiny, gifted to you at birth, is waiting. So plug into the universe, dig your toes into the soil of Mother Earth, and open your soul to your full potential. Regardless of what you're seeking, The Soul Searcher's Handbook is your awakening to a more fulfilling and soulful life.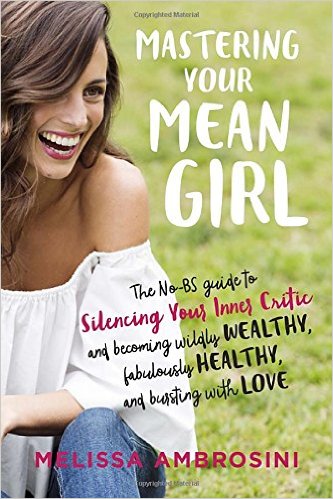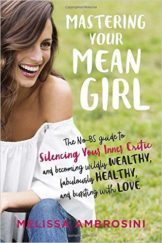 You know that sneaky voice inside your head telling you that you're not good enough, smart enough, pretty enough, whatever enough? That's your Mean Girl. And she's doing her best to keep you stuck in Fear Town, too scared to go after the life you always imagined.
But enough's enough! Melissa Ambrosini has made a life beyond her wildest dreams, all by mastering her Mean Girl, busting through limiting beliefs and karate-chopping through the fears that held her hostage for years. And now she wants to help you remember not only what you are capable of, but how amazing you truly are!
In this inspiring, upbeat guide, Melissa provides a practical plan for creating your own version of a kick-ass life — one that's wildly wealthy, fabulously healthy and bursting with love. Designed to propel you out of stuck-ness and into action, this is a must read if you're ready to let go of your Mean Girl and start living the life of your dreams.
18. I Am That Girl by Alexis Jones and Sophia Bush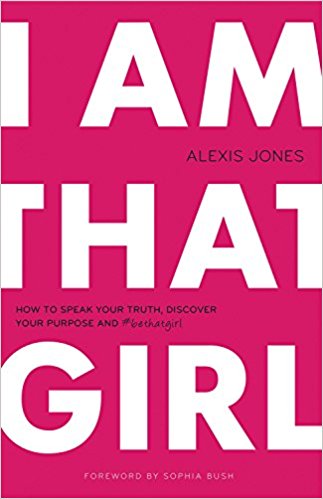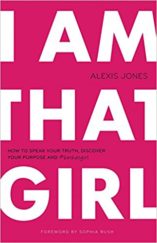 In a crazy, media distracted world the important questions often get lost like: What's your passion? What's your purpose? Who do you want to be? Alexis Jones has built a career listening to and helping girls around the world figure out those questions in order to inspire them to think for themselves, to speak their truth, to discover their purpose, and to dream HUGE! Alexis believes that you're not broken nor do you need to be fixed. You already are that girl who creates magic wherever she goes, who lives fearlessly, who inspires those around her to dream bigger, and who will leave the world better, just for having been in it. Stop listening to that voice inside your head that tells you you're not good enough. Stop worrying that you don't have the perfect body, perfect job, perfect relationship, or perfect anything for that matter. Stop letting other people draw boundaries and limits around your life. And start living the life that you truly want (now!), the one you didn't think you had the courage to imagine, but the one that's absolutely possible! Including stories from thirty incredible women, Alexis has compiled everything she's learned into one complete guide to being That Girl, the best version of you.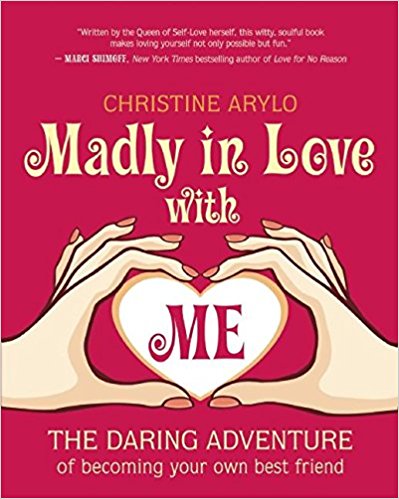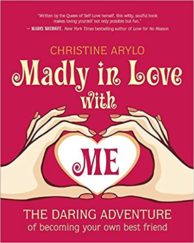 Most of us know that loving ourselves would be a good idea, but we have no clue what that really means. Self-love feels too vast, too esoteric, and frankly like something you should keep under wraps.
This breakthrough book on self-love changes all that by taking you beyond the idea of loving, valuing, and caring for yourself into daring acts that will help you experience it. Christine Arylo provides practical, fun ways to explore and embody the ten branches of self-love every day and in every part of your life. Reading this book is like receiving permission to treat yourself as a best friend would.
20. Rise Sister Rise: A Guide to Unleashing the Wise, Wild Woman Within by Rebecca Campbell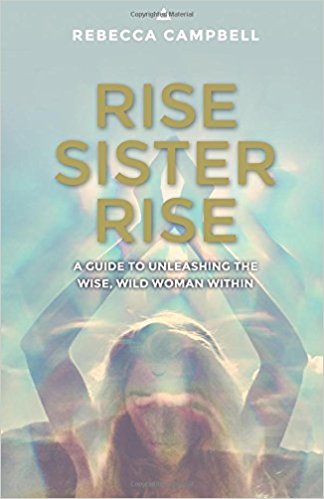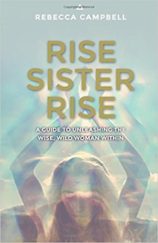 Rise Sister Rise is a transmission that calls the innate feminine wisdom to rise. It is about healing the insecurities, the fears, and the inherited patterns that stop women trusting the Shakti (power) and wisdom (intuition) that effortlessly flows through them. It's about recognizing all of the ways we have been keeping ourselves contained and restrained in effort to fit into a certain archetype of woman. It's about co-creating a whole new archetype of woman – a woman who does not keep herself small in order to make others feel more comfortable. A woman who knows like she knows like she knows that she is not her body weight, her sexual partners, or her career. A woman who deeply respects the wise woman in her life and cultivates her own wisdom every single day.
Full of tools, calls to action, contemplative questions, rituals, and confrontational exercises, this book teaches women that it is safe to let Shakti rise, safe to trust their intuition, and safe to take leaps of faith – because in healing ourselves we are healing the world.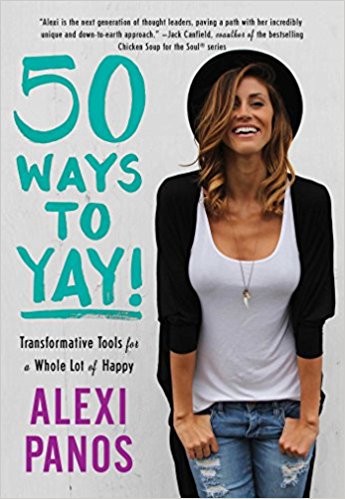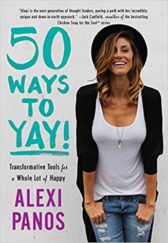 Thought leader and inspirational vlogger Alexi Panos has helped hundreds of thousands with their own search for personal happiness and to create an epic life. In 50 Ways to Yay!, Alexi helps you do the same with fifty motivating, empowering, and thought-provoking lessons and exercises to help you break out of the ordinary and jump into the extraordinary. With her guidance, you can experience a domino effect of inner peace, inspiration, and a whole lot of happy.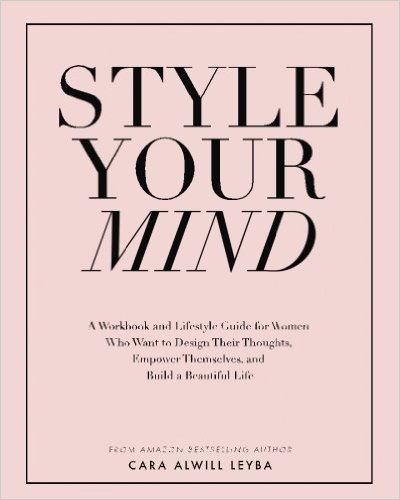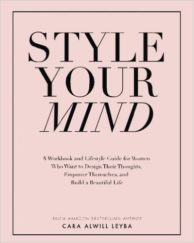 Style Your Mind is a workbook and lifestyle guide for women who wish to make personal and professional changes using the life coaching process. Filled with powerful questions, thought-provoking activities, inspirational quotes, and lifestyle tips, master life coach and bestselling personal development author Cara Alwill Leyba leads you on a journey to style your mind, empower yourself, and ultimately live your most gorgeous life.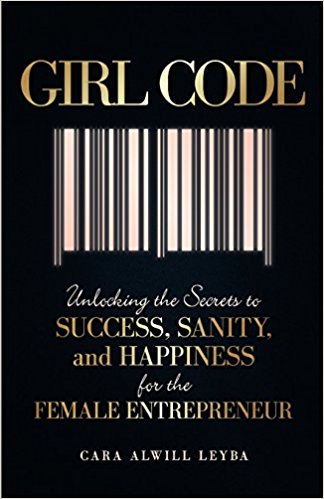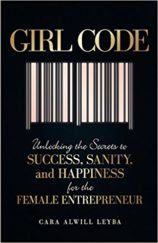 I am witnessing a phenomenon. It seems as though a growing group women entrepreneurs all around the world has discovered the secret to success and happiness in both their lives and careers. It's almost as though there is a hidden, underground world of power playing females who have all cracked a magical code: they think positively, they support one another, and they truly believe they can have it all —and you can, too. There is something dynamic that happens when women genuinely show up for each other. When we lose the facades, when we cut the bullsh*t, and when we truly have each others backs. When we stop pretending everything is perfect, and we show the messy, beautiful parts of ourselves and our work that all look awfully similar. When we talk about our fears, our missteps, and our breakdowns. And most importantly, when we share our celebrations, our breakthroughs, and dish on what works. There is no reason to hoard information, connections, or insight. Wisdom is meant to be shared, so let's start sharing what we've learned to make each other better. Let's start building each other up. Let's live up to our potential and start ruling the world. GIRL CODE is a roadmap for female entrepreneurs, professional women, "side hustlers" (those with a day job who are building a business on the side), and anyone in between who wants to become a better woman. This book will not teach you how to build a multimillion dollar business. It won't teach you about systems or operational processes. But it will teach you how to build confidence in yourself, reconnect with your "why," eradicate jealousy, and ultimately learn the power of connection. Because at the end of the day, that's what life and business is all about.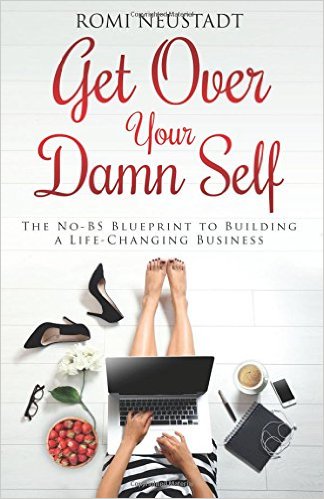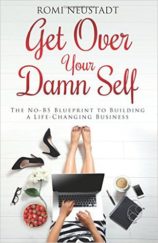 Romi Neustadt is passionate about helping others build lucrative direct sales and network marketing businesses that help create lives with more freedom and flexibility, greater purpose and a lot more fun. In this book she offers you the same direct, no-BS coaching she's given to tens of thousands to help you acquire the skills to build this sucker and teach your team to do the same. And, equally important, she'll work on your mindset so you stop over complicating it all and stop letting the negative voices in your head win.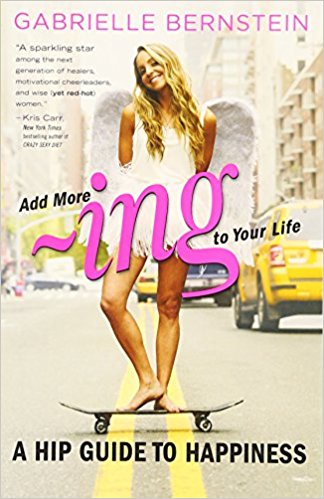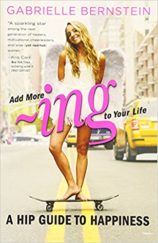 Lots of people are selling "happiness" these days, but in her hip self-transformation book, Add More -ing to Your Life, motivational speaker and life coach Gabrielle Bernstein truly shows you how to make happiness a way of life by accessing your -ing—your Inner Guide.
In her thirty-day -ing Equation, Gabrielle will show you how to bulldoze negative thought patterns and create personal change through positive affirmations, physical activity, and visualization meditations.
Get prepared to change your life by accessing a state of "flow" to help you connect with your -ing. You'll release your negativity and choose happiness!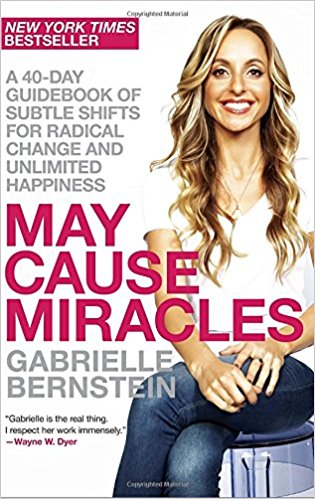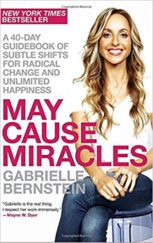 Are you ready to work miracles? Gabrielle Bernstein believes that simple, consistent shifts in our thinking and actions can lead to the miraculous in all aspects of our daily lives, including our relationships, finances, bodies, and self-image. In this inspiring guide, Gabrielle offers an exciting plan for releasing fear and allowing gratitude, forgiveness, and love to flow through us without fail. All of which, ultimately, will lead to breathtaking lives of abundance, acceptance, appreciation, and happiness. With May Cause Miracles, readers can expect incredible transformation in 40 powerful days: simply by adding up subtle shifts to create miraculous change.
Carrie started her first online business at the age of 20—she knows what it's like to be an ambitious and creative woman with big dreams and huge determination . . . but she also knows the challenges of starting and running a business, including the fears, overwhelm, confusion, and blocks that entrepreneurs face.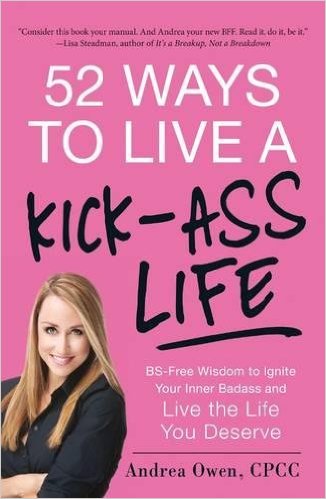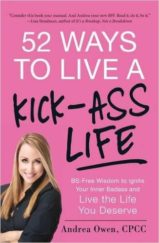 Like many women, Andrea Owen always lived life on the sidelines, watching each day pass by without ever catching a glimpse of the happiness she yearned for–until the day she had enough. She realized that she had to take action and step out of the box she had created for herself if she really wanted the best life possible. And now, as a celebrated life coach, she shows thousands of women how to take the reins, create an actionable plan for their goals, and finally reach their full potential.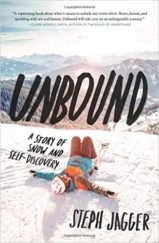 A young woman follows winter across five continents on a physical and spiritual journey that tests her body and soul, in this transformative memoir, full of heart and courage, that speaks to the adventurousness in all of us.
What hiking was for Cheryl Strayed, skiing became for Steph: a crucible in which to crack open her life and get to the very center of herself. But she would have to break herself down—first physically, then emotionally—before she could start to rebuild. And it was through this journey that she came to understand how to be a woman, how to love, and how to live authentically.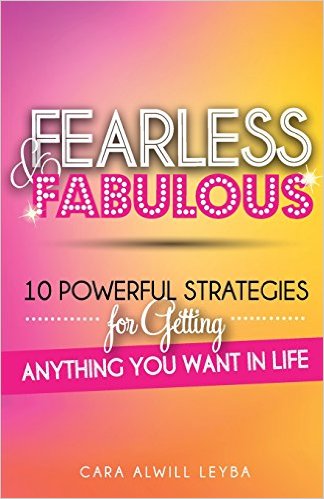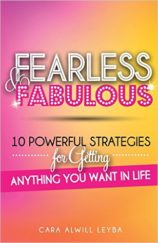 What would you do if you weren't afraid? Imagine waking up every day knowing the world is literally at your perfectly manicured fingertips? Imagine living in a reality dripping with glittering opportunity and lush experiences at every turn? Imagine having the intuition to know how to handle every situation with total grace and discernment? I'm going to let you in on a secret: that life exists right at the edge of your comfort zone. And it's available to you once you learn to become fearless. Fear can be responsible for changing your life – for better or for worse. If fear persists, you run the risk of missing out on some of the greatest experiences life has to offer. If you can overcome your fears, you open yourself up to a world beyond your wildest imagination. A fearless and fabulous woman is someone who recognizes her desires, has the confidence to chase her dreams, and believes that everything is possible. She does not believe in the word "failure." She redefines it. To the fearless and fabulous woman, a "failure" is just a signal that she needs to change her course and try a new way of doing something. She thinks positively, takes consistent action toward her goals, and never gives up. This book will help you cultivate the qualities that every fearless and fabulous woman possesses. It will arm you with ten powerful strategies that will help you overcome your fears and live the extraordinary life you're meant to live. It will encourage you to challenge old ways of thinking and kick the status quo to the curb (in your most gorgeous pair of Jimmy Choos, of course!) So put your worries aside and dust off those dreams, sister. You are about to become fearless and fabulous!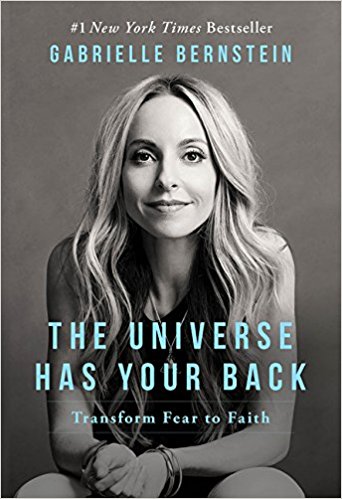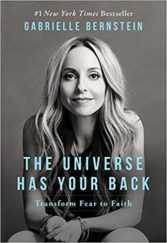 In her latest book, The Universe Has Your Back, New York Times best-selling author Gabrielle Bernstein teaches readers how to transform their fear into faith in order to live a divinely guided life. Each story and lesson in the book guides readers to release the blocks to what they most long for: happiness, security, and clear direction. The lessons help readers relinquish the need to control so they can relax into a sense of certainty and freedom. Readers will learn to stop chasing life and truly live.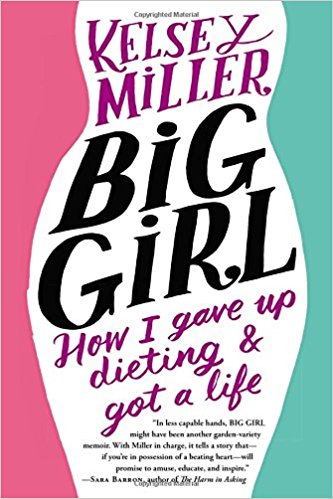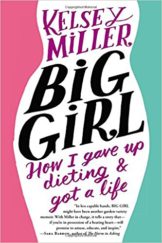 At twenty-nine, Kelsey Miller had done it all: crash diets, healthy diets, and nutritionist-prescribed "eating plans," which are diets that you pay more money for. She'd been fighting her un-thin body since early childhood, and after a lifetime of failure, finally hit bottom. No diet could transform her body or her life. There was no shortcut to skinny salvation. She'd dug herself into this hole, and now it was time to climb out of it.
With the help of an Intuitive Eating coach and fitness professionals, she learned how to eat based on her body's instincts and exercise sustainably, without obsessing over calories burned and thighs gapped. But, with each thrilling step toward a healthy future, she had to contend with the painful truths of her past.
BIG GIRL chronicles Kelsey's journey into self-loathing and disordered eating-and out of it. This is a memoir for anyone who's dealt with a distorted body image, food issues, or a dysfunctional family. It's for the late-bloomers and the not-yet-bloomed. It's for everyone who's tried and failed and felt like a big, fat loser. So, basically, everyone.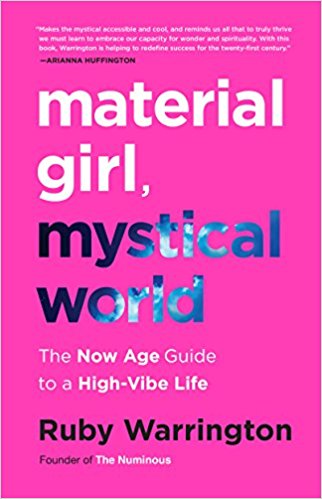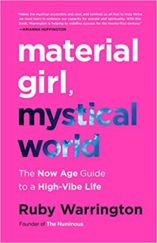 Inspired by the consciousness-shifting traditions that have moved seekers for generations, Material Girl, Mystical World is a fabulous adventure in the "Now Age"—a sophisticated upgrade on cosmic thinking, from healing crystals to doing your dharma, for women who know that a closetful of designer shoes can happily coexist with a deeply meaningful life.
Set against the backdrop of Ruby Warrington's own transformative path from her dream job as an influential fashion journalist to creating The Numinous, the high-style, high-vibe online magazine about spirituality for modern women, Material Girl, Mystical World invites readers on a colorful journey to discover their own path to personal enlightenment in every area of life, from love, sex, and relationships to fashion, beauty, health, and wellness.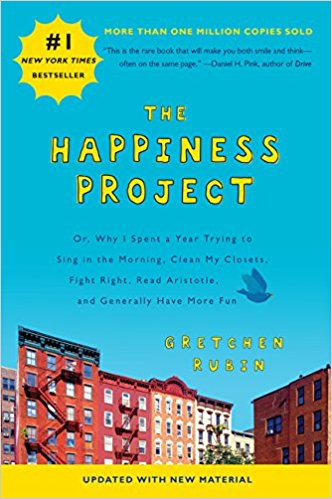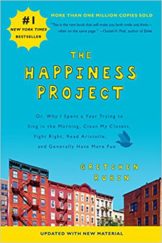 Gretchen Rubin had an epiphany one rainy afternoon in the unlikeliest of places: a city bus. "The days are long, but the years are short," she realized. "Time is passing, and I'm not focusing enough on the things that really matter." In that moment, she decided to dedicate a year to her happiness project.
In this lively and compelling account—now updated with new material by the author—Rubin chronicles her adventures during the twelve months she spent test-driving the wisdom of the ages, current scientific research, and lessons from popular culture about how to be happier. Among other things, she found that novelty and challenge are powerful sources of happiness; that money can help buy happiness, when spent wisely; that outer order contributes to inner calm; and that the very smallest of changes can make the biggest difference.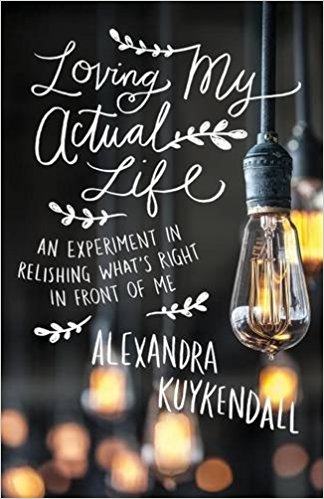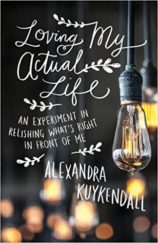 In a world of comparison and discontent, it can feel impossible to be happy with life as we know it. Other people seem to have it all together, to be finding success, to be having more fun. But we weren't meant for a life characterized by dissatisfaction.
In this entertaining and relatable book, Alexandra Kuykendall chronicles her nine-month experiment to rekindle her love of her ordinary actual life. After wiping her calendar as clean as a mother of four can, Kuykendall focuses on one aspect of her life each month, searching for ways to more fully enjoy her current season. By intentionally adding one thing each month that will make her jump for joy, she provides a practical challenge women can easily replicate. With humor, poignancy, and plenty of personal stories, Kuykendall weaves together spiritual themes and practical application into a holy self-awareness, showing women how a few small changes in their routines can improve their enjoyment of this crazy-busy life.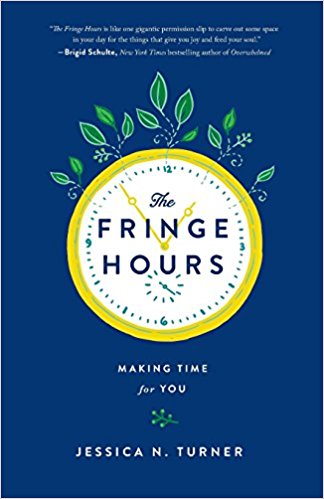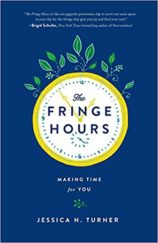 In this practical and liberating book, Jessica Turner empowers women to take back pockets of time they already have in their day in order to practice self-care and do the things they love. Turner uses her own experiences and those of women across the country to teach readers how to balance their many responsibilities while still taking time to invest in themselves. She also addresses barriers to this lifestyle, such as comparison and guilt, and demonstrates how eliminating these feelings and making changes to one's schedule will make the reader a better wife, mother, and friend.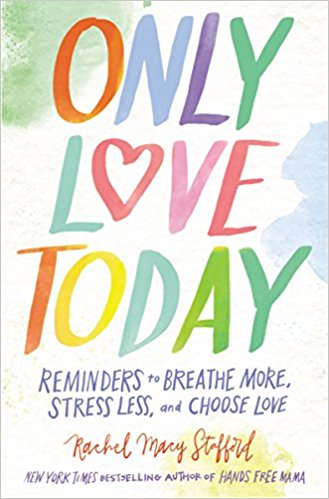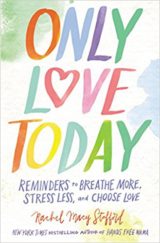 With a flexible, non-dated structure, Only Love Today is perfect to pick up at any time of the year and find hope and encouragement to address your current challenge or need – family, parenting, relationships, finding peace in a stressed out world. Stafford offers you strength and vision for a new and more connected way to live. This is a timeless book of inspiration to remember and live for what really matters.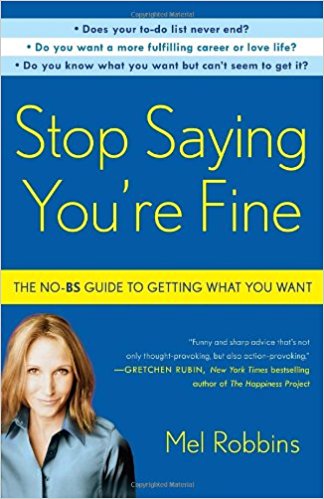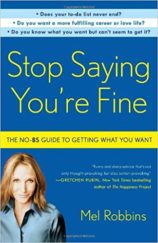 Mel Robbins has spent her career teaching people how to push past their self-imposed limits to get what they truly desire. She has an in-depth understanding of the psychological and social factors that repeatedly hold you back, and more important, a unique set of tools for getting you where you want to be. In Stop Saying You're Fine, she draws on neuroscientific research, interviews with countless everyday people, and ideas she's tested in her own life to show what works and what doesn't. The key, she explains, is understanding how your own brain works against you. Because evolution has biased your mental gears against taking action, what you need are techniques to outsmart yourself.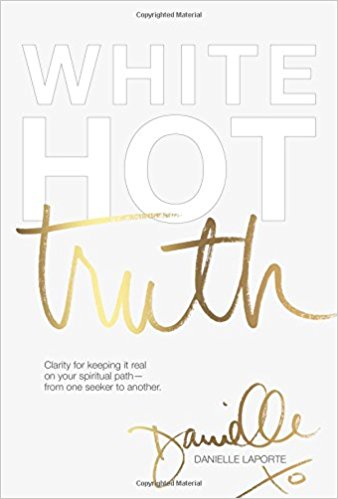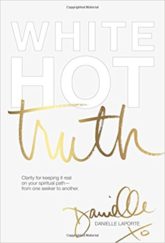 Has your self-help become self-criticism? A wise and often hilarious exploration of the conflicts between spiritual aspiration and the compulsion to improve, from Oprah Super Soul 100 member, Danielle LaPorte.
Like a wise girlfriend you can totally relate to, Danielle cheerleads you to own your wisdom and self-worth by having a good laugh (and maybe a good cry) at the ways you've been trying to improve on your self-improvement. Rooted in compassion, feminism, and spiritual activism White Hot Truth is an intimate and (hilariously) relatable account of self-help tales gone wrong, and very right.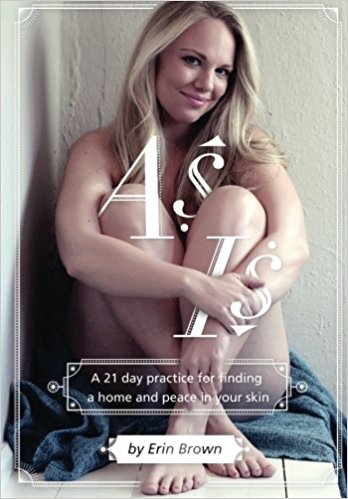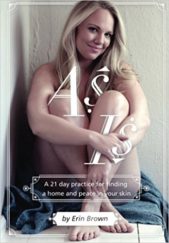 "As Is" is the result of years of introspective work to undo the author's lifetime of body image issues. In an effort to love herself "as is," the book takes us through a series of misconceptions and thinking errors she had to address to find a peaceful home in her skin. Part memoir, part advice, the book is comprised of 21 mindful shifts toward body peace. Straight forward and heart felt, "As Is" aims to change the way you look at your body forever.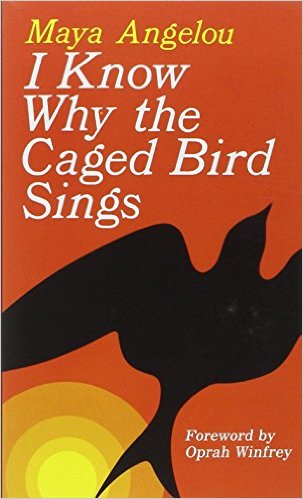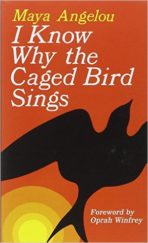 Sent by their mother to live with their devout, self-sufficient grandmother in a small Southern town, Maya and her brother, Bailey, endure the ache of abandonment and the prejudice of the local "powhitetrash." At eight years old and back at her mother's side in St. Louis, Maya is attacked by a man many times her age—and has to live with the consequences for a lifetime. Years later, in San Francisco, Maya learns that love for herself, the kindness of others, her own strong spirit, and the ideas of great authors ("I met and fell in love with William Shakespeare") will allow her to be free instead of imprisoned.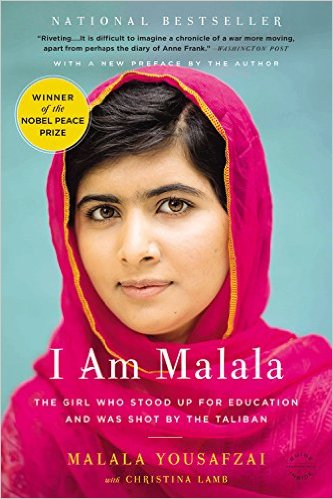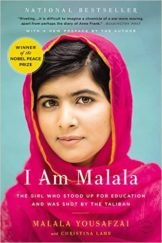 When the Taliban took control of the Swat Valley in Pakistan, one girl spoke out. Malala Yousafzai refused to be silenced and fought for her right to an education.
On Tuesday, October 9, 2012, when she was fifteen, she almost paid the ultimate price. She was shot in the head at point-blank range while riding the bus home from school, and few expected her to survive.
Instead, Malala's miraculous recovery has taken her on an extraordinary journey from a remote valley in northern Pakistan to the halls of the United Nations in New York. At sixteen, she became a global symbol of peaceful protest and the youngest nominee ever for the Nobel Peace Prize.
I AM MALALA is the remarkable tale of a family uprooted by global terrorism, of the fight for girls' education, of a father who, himself a school owner, championed and encouraged his daughter to write and attend school, and of brave parents who have a fierce love for their daughter in a society that prizes sons.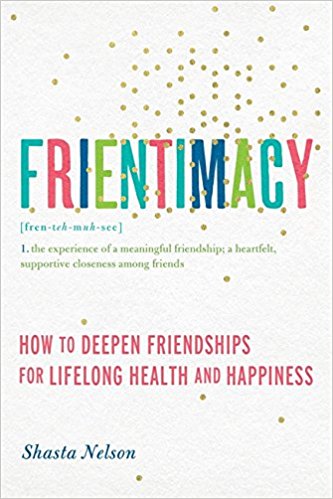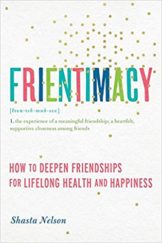 With the constant connectivity of today's world, it's never been easier to meet people and make new friends—but it's never been harder to form meaningful friendships.
In Frientimacy, award-winning speaker Shasta Nelson shows how anyone can form stronger, more meaningful friendships, marked by a level of trust she calls "frientimacy." Shasta explores the most common complaints and conflicts facing female friendships today, and lays out strategies for overcoming these pitfalls to create deeper, supportive relationships that last for the long-term.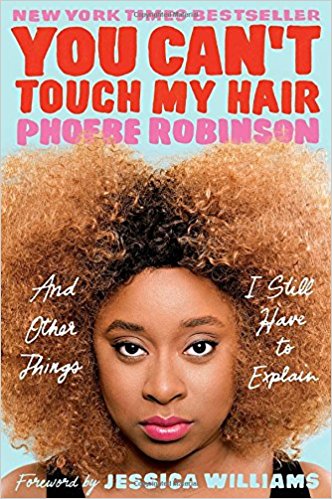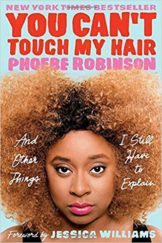 Being a black woman in America means contending with old prejudices and fresh absurdities every day. Comedian Phoebe Robinson has experienced her fair share over the years: she's been unceremoniously relegated to the role of "the black friend," as if she is somehow the authority on all things racial; she's been questioned about her love of U2 and Billy Joel ("isn't that . . . white people music?"); she's been called "uppity" for having an opinion in the workplace; she's been followed around stores by security guards; and yes, people do ask her whether they can touch her hair all. the. time. Now, she's ready to take these topics to the page—and she's going to make you laugh as she's doing it.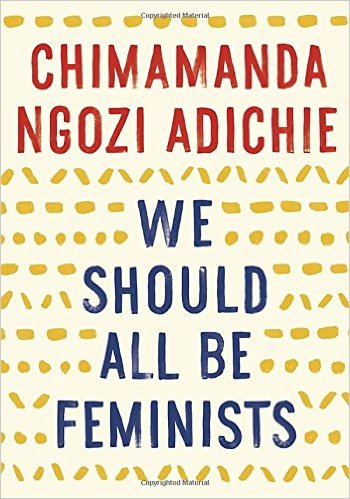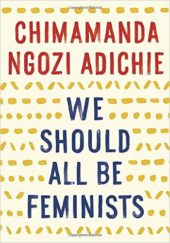 The highly acclaimed, provocative New York Times bestseller—a personal, eloquently-argued essay, adapted from the much-admired TEDx talk of the same name—from Chimamanda Ngozi Adichie, award-winning author of Americanah. Here she offers readers a unique definition of feminism for the twenty-first century, one rooted in inclusion and awareness. Drawing extensively on her own experiences and her deep understanding of the often masked realities of sexual politics, here is one remarkable author's exploration of what it means to be a woman now—and an of-the-moment rallying cry for why we should all be feminists.
46. Shrill by Lindy West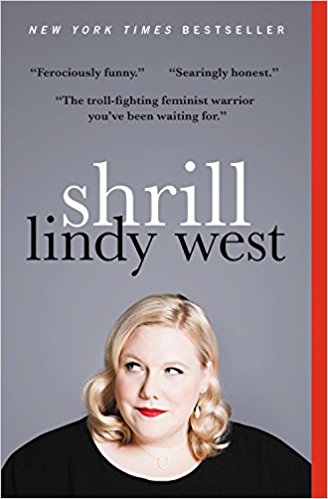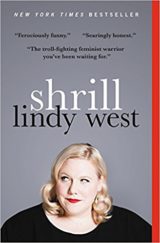 From a painfully shy childhood in which she tried, unsuccessfully, to hide her big body and even bigger opinions; to her public war with stand-up comedians over rape jokes; to her struggle to convince herself, and then the world, that fat people have value; to her accidental activism and never-ending battle royale with Internet trolls, Lindy narrates her life with a blend of humor and pathos that manages to make a trip to the abortion clinic funny and wring tears out of a story about diarrhea.
With inimitable good humor, vulnerability, and boundless charm, Lindy boldly shares how to survive in a world where not all stories are created equal and not all bodies are treated with equal respect, and how to weather hatred, loneliness, harassment, and loss, and walk away laughing. Shrill provocatively dissects what it means to become self-aware the hard way, to go from wanting to be silent and invisible to earning a living defending the silenced in all caps.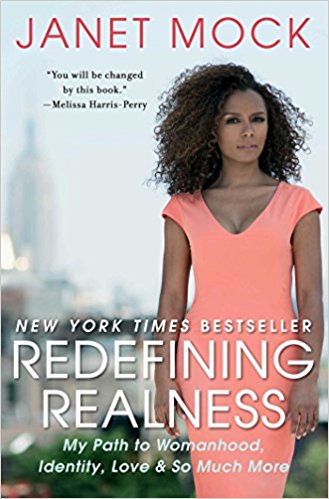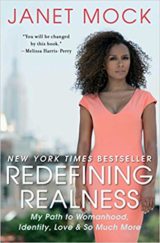 With unflinching honesty and moving prose, Janet Mock relays her experiences of growing up young, multiracial, poor, and trans in America, offering readers accessible language while imparting vital insight about the unique challenges and vulnerabilities of a marginalized and misunderstood population. Though undoubtedly an account of one woman's quest for self at all costs, Redefining Realness is a powerful vision of possibility and self-realization, pushing us all toward greater acceptance of one another—and of ourselves—showing as never before how to be unapologetic and real.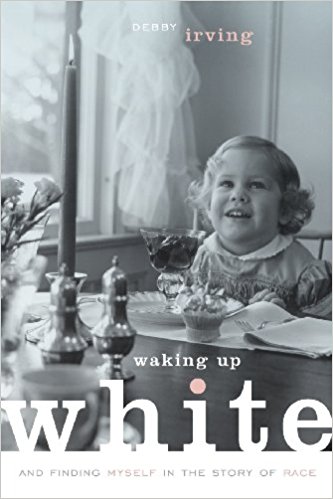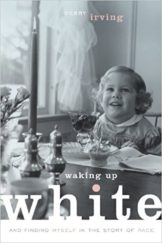 For twenty-five years, Debby Irving sensed inexplicable racial tensions in her personal and professional relationships. As a colleague and neighbor, she worried about offending people she dearly wanted to befriend. As an arts administrator, she didn't understand why her diversity efforts lacked traction. As a teacher, she found her best efforts to reach out to students and families of color left her wondering what she was missing. Then, in 2009, one "aha!" moment launched an adventure of discovery and insight that drastically shifted her worldview and upended her life plan. In Waking Up White, Irving tells her often cringe-worthy story with such openness that readers will turn every page rooting for her-and ultimately for all of us.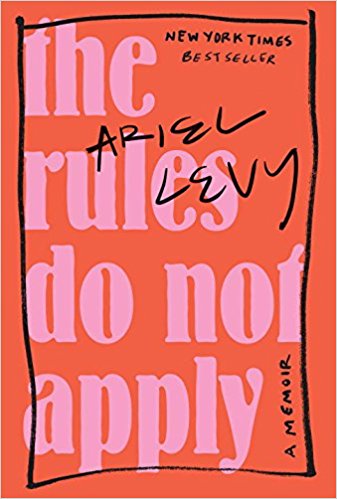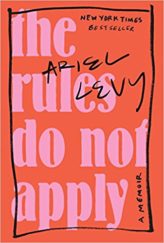 When Ariel Levy left for a reporting trip to Mongolia in 2012, she was pregnant, married, financially secure, and successful on her own terms. A month later, none of that was true.
Levy picks you up and hurls you through the story of how she built an unconventional life and then watched it fall apart with astonishing speed. Like much of her generation, she was raised to resist traditional rules—about work, about love, and about womanhood.
In this "deeply human and deeply moving" (The New York Times Book Review) memoir, Levy chronicles the adventure and heartbreak of being, in her own words, "a woman who is free to do whatever she chooses." Her story of resilience becomes an unforgettable portrait of the shifting forces in our culture, of what has changed—and of what is eternal.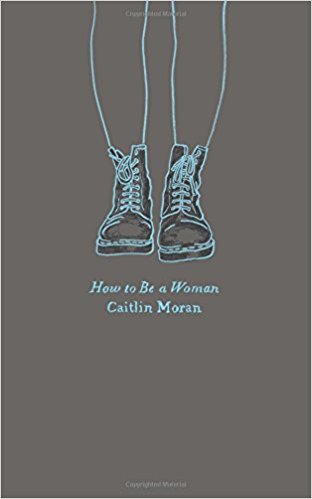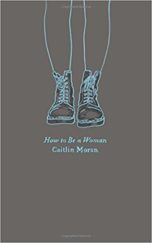 Though they have the vote and the Pill and haven't been burned as witches since 1727, life isn't exactly a stroll down the catwalk for modern women. They are beset by uncertainties and questions: Why are they supposed to get Brazilians? Why do bras hurt? Why the incessant talk about babies? And do men secretly hate them?
Caitlin Moran interweaves provocative observations on women's lives with laugh-out-loud funny scenes from her own, from the riot of adolescence to her development as a writer, wife, and mother. With rapier wit, Moran slices right to the truth—whether it's about the workplace, strip clubs, love, fat, abortion, popular entertainment, or children—to jump-start a new conversation about feminism. With humor, insight, and verve, How to Be a Woman lays bare the reasons why female rights and empowerment are essential issues not only for women today but also for society itself.
What books have inspired you lately?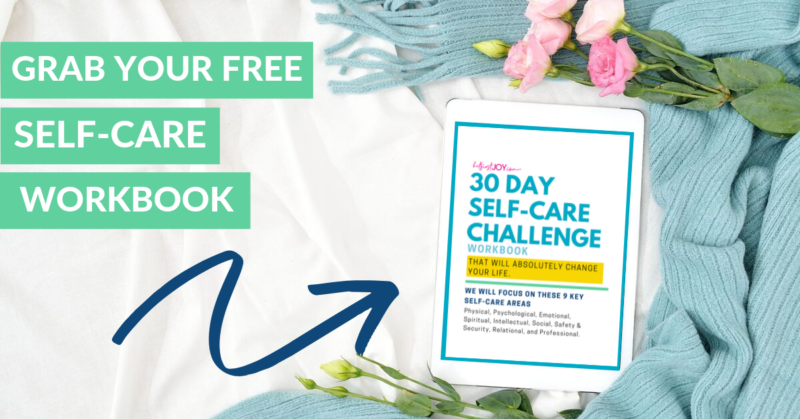 DISCLOSURE
As an Amazon Associate I earn from qualifying purchases. This post may contain affiliate links and/or promotional products, all opinions expressed are that of But First, Joy only. Read my full disclosure.