Are you wondering how to bond with your toddler? As parents, we can feel clueless sometimes. With these tips, you'll be emotionally connecting with your little one in no time!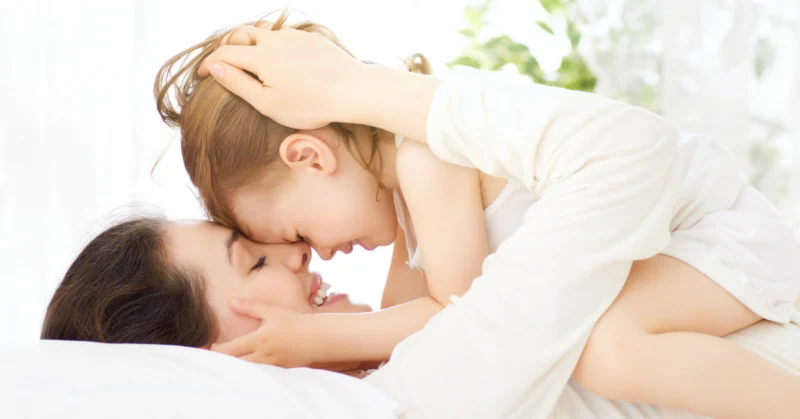 For the longest time, I've believed that emotional connection is the key to solving major world issues. We are so busy worried about our children getting into the best schools and being at the top of their games, that we forget to teach them how to understand and express their feelings.
I'm a prime example of a child who didn't understand how to express her feelings. My family rarely said, "I Love You". Likewise, hugs weren't a thing and major family issues weren't discussed.
So, how did I learn to express myself? By forcing myself to do so. I practiced by telling friends my deepest darkest secrets. Eventually, I started blogging to share my uncomfortable stories with the world.
Now that I'm a mother, my goal is to raise a son who not only expresses his feelings in healthy ways, but understands that it's okay to have these emotions.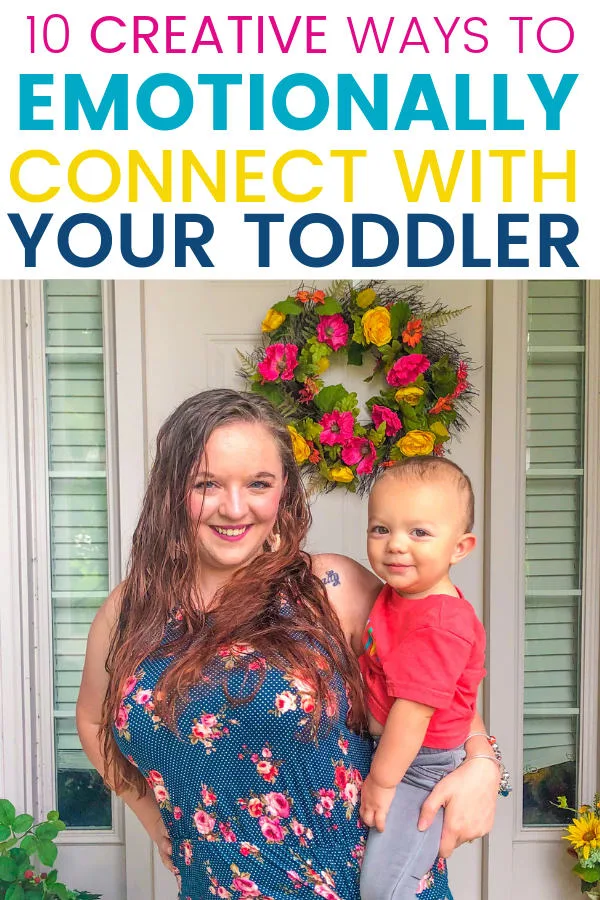 10 Ways To Emotionally Bond With Your Toddler
Since my son is only a toddler, I've come up with some creative ways to connect with him. The first person a child trusts is their mother. As a result, the child will slowly learn to build that trust with others.
1. Respond to your toddler – even when you have no idea what they are saying.
There's something really personal about talking to your children. I mean really talking to them. Whether you believe it or not, your toddler is listening to everything you say.
As your toddler grows older, they grow much wiser. Talk to them like they are adults. Respond to them when they babble and try to figure out what they are saying to you.
2. Teach your toddler new things
When was the last time someone taught you something? I bet you remember exactly who and what you learned from that person. Similarly, your toddler will remember the things you teach them.
Will they remember these things forever? Of course not. But right now, while you're wondering how to bond with your toddler, this is how.
Teaching your toddler new things will build a great emotional connection between the two of you!
3. Discipline and reward your toddler
How could disciplining your toddler possible strengthen your bond? Whether they consciously know it or not, they appreciate that you're teaching them right from wrong. Be sure your toddler discipline includes an eye-level conversation and a hug afterwards.
Likewise, you should always reward your toddler when they do something good. When your toddler listens the first time or overcomes a struggle you've had with them – reward them with your words. Tell them how great they are doing with a soft tone and give hugs.
4. Read to them
This is one of my favorite daily activities with my toddler! I've read to him since he was a baby and now he grabs the book and sits in my lap. Without fail, he giggles and looks up at me with the biggest smiles as I'm reading. It's a really special bonding time for us!
Once your toddler gets used to this activity with you, he or she will want to read together often. So, not only are you bonding – you're education them.
5. Positive Affirmations
Never stop feeding your toddler's ego. I know that sounds silly but it's important to lift their spirits and make them feel confident about themselves. Positive affirmations aren't only for women.
Positive affirmations are basically compliments and positive things to tell your toddler. "You're doing a great job. You are so kind. You make me so proud!" You can find more positive affirmations for children here.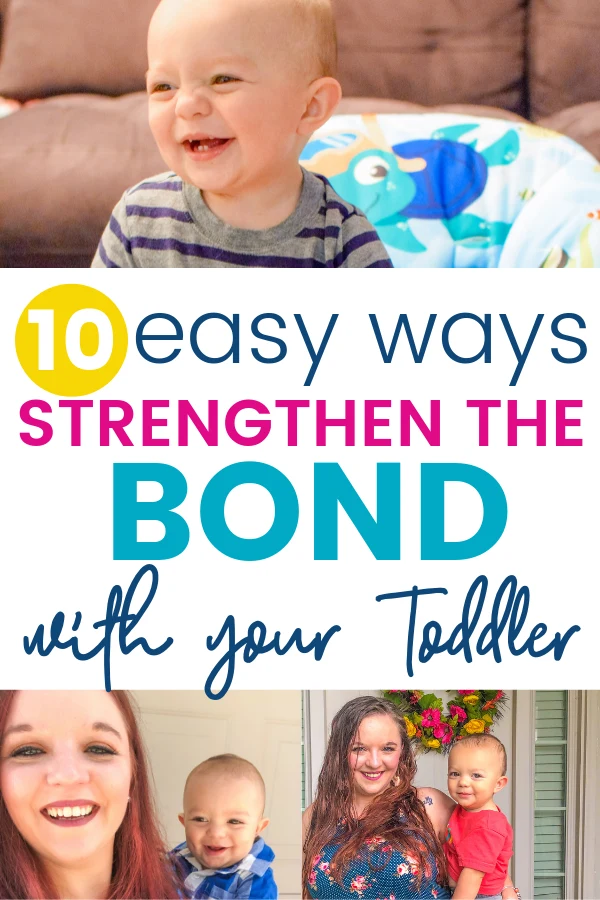 6. Spend unplugged, quality sitting time with them.
Don't understand the power of sitting on the floor with your child. Toddlers love for you to be eye-level with them and sitting on the floor is entering their territory. You can expect them to plop down on your lap and show you all their toys!
7. Play music together.
Music has so many developmental benefits but it's also therapeutic. Music is a huge memory trigger so find a song that will be "your song" together. Sing to them, dance with them, and play all those toy instruments together.
8. Spend one-on-one time together.
If you have other children in the house, it's important for you to dedicate one-on-one time to your toddler. Take them for a walk – just the two of you. Play a game together. Find something that is yours and yours alone!
9. Let them feed you.
Turn the tables and let your toddler feed you for a change! Not only is this a tactic to getting picky toddlers to eat, it makes them feel connected to you. Think about it: you taught them how to feed someone and you can be the first person they test their new skill on!
10. Stick to a routine.
Little ones really need to know what's going to happen. Giving them a strict routine keeps them feeling safe, secure, and confident. These great feelings will increase their trust in you.
What are your tips for bonding with your toddler?