My son is so close to a year old that I can feel it deep down in my soul. How did this happen? When did the gummy bear in my belly become this (almost) walking, talking human being?
Entering motherhood for the first time is a very daunting experience. My husband and I always tell expecting parents that you'll never really be mentally ready, but it doesn't hurt to be physically prepared.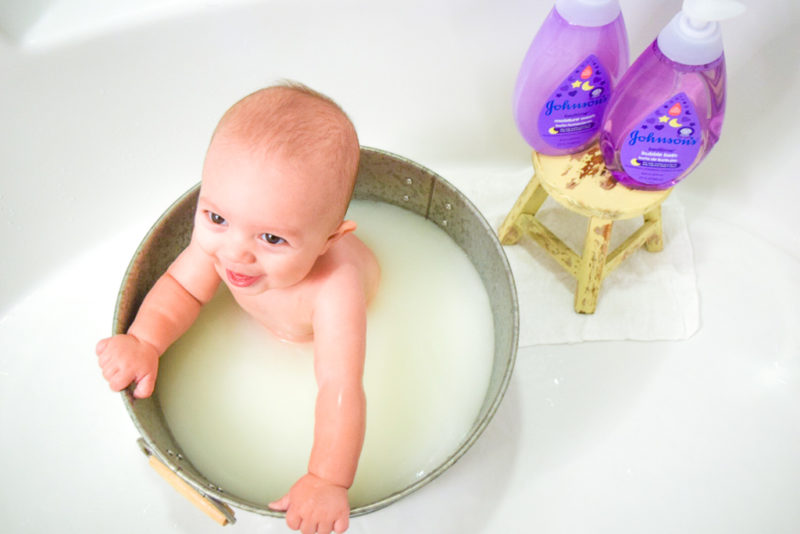 When I was expecting my first, all my friends and family members gave me a list of baby items I'd need in the first year.
They showered us with gifts from our Amazon registry and things they remembered needing when they had their children 5+ years ago!
Amazon even sent us a free big box of baby supplies (sign up for their baby registry if you haven't already). We were over-the-moon with excitement.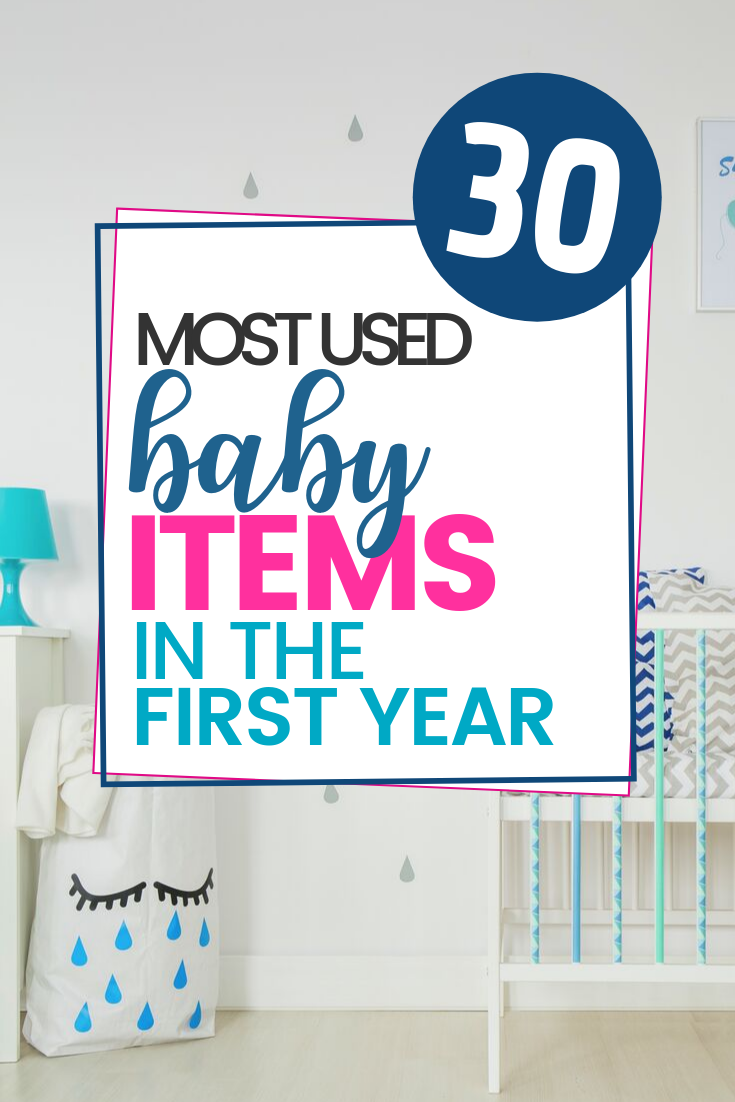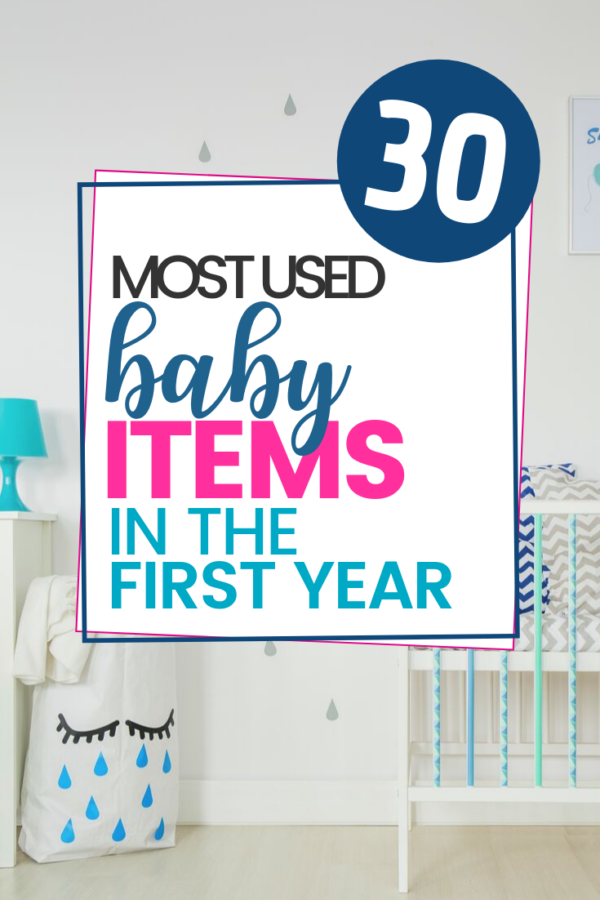 We had everything we needed… or so we thought.
Now, that my boy is almost a year old, I can confidently say that we didn't need half of the things we thought we would.
That being said, we had many late night trips to the nearest retailer to get those baby items nobody told us about! Amazon also became our very best friend, our lifesaver, our light at the end of the tunnel.
My Most Used Baby Products in the First Year
I only wish I'd known then, what I know now. I want to save you the trouble I experienced with my first born by giving you a full, unsponsored list full of the products I used the most in my son's first year. You'll find my affiliate links in there but this post id 100% mine.
So, forget about the things you thought you needed for baby and get the things you'll actually use! Please also keep in mind that I am a breastfeeding mama, so some of the items are geared towards that.
1. Chicco LullaGo Bassinet: This was a purchase we made the day we brought our son home. We realized that the sleeper we had for him wasn't safe. This has a nice, flat surface and is great for travel! It's large enough for baby to grow in it and it's pretty stylish.
2. Pampers: I tried 3 different diaper brands and I fell in love with this one because of the wetness indicator.
3. Refillable Wipes Container: Honestly, pulling wipes the bag they come in was too loud in the middle of the night while one of us was trying to get every second of rest we could. A refillable wipes tub is definitely a must-have for this mama! Just keep in mind that a warming wipes container isn't necessary.
4. Ubbi Diaper Pail: This is one of my favorite investments as a new mama! We can throw out those dirty diapers without worrying about a stink later. Once our kids are out of diapers, we will use the pail for cat litter!
5. Boppy Pillow: I'd recommend this pillow to every mama with a baby. It had so many uses! I used the pillow on my lap as I breastfed my son. Then, I used the Boppy to prop my boy up. Many of his naps were taken snuggly in his Boppy. It was also a great help with tummy time!
RELATED: 5 ways music impacts a toddler's development (with an EXCLUSIVE coupon for musical toys)
6. Comotomo Bottles: We chose these bottles because a lactation specialist recommended them to us before our baby was born. We took a Baby Care 101 class and she said that these bottles were great because they are a lot like the breast and have the slowest flow which helps with spitting up.
7. Medela Electric Pump: I couldn't have lived without this breast pump in those first few months of nursing. As humiliating as it felt to pump milk out of my breasts, it was equally as rewarding because I got to sleep as my husband fed our son at least once a day.
I also got to use my milk for milk baths for my son. This pump is nice because I can pump on both breasts at once and I can control the level of intensity.
8. Nursing Tanks Set: It took me awhile to find nursing tanks that were cute! Everything seemed to be too boring, way overpriced, or just not flattering at all.
This nursing tank set was too tempting to pass up. I love everything about these tanks! I've even layered them under a plain tee to jazz it up.
Not only do they make nursing easy, they make you feel great about your post baby body. I'll wear these long after my breastfeeding days are over.
9. Nursing Bras: Why are nursing bras so dang ugly and/or weird? I bought at least 10 nursing bras before finding these, which I now own in every color. These are a great fit, are sexy, and keep those newly heavy breasts lifted up! I couldn't recommend these bras more!
10. Bumkins Bowl & Spoon Set: When a friend first gifted us a bowl and spoon set, I felt like it would be years before I'd be using it. Little did I know that my baby boy would be starting solids at almost 6 months old.
Now, we use these adorable dinner sets every single day. You may think that you don't need anything special but a regular spoon just doesn't cut it! These spoons are small and deep enough for baby's little mouth.
RELATED: 30 Things We Need to Stop Saying To Moms Immediately
11. Blankets – LOTS & LOTS of them: Blankets are everything in life when it comes to babies. Who would have known that something as simple as a blanket could have so many uses.
This is why we literally have over 10 baby blankets! We use them for everything: swaddling, cleaning spit-ups, as an actual blanket, to prop baby's head up for diaper changes, as a burp cloth, as an outdoor blanket, etc.
My favorite are from Rosie Pope because they are ridiculously cute and great quality.
12. Baby Mittens: I didn't realize I'd need baby mittens at all, much less as much as I did in the first few months.
My son was born with extremely long nails and due to my fear of cutting them and his thin little nails, they were impossibly to cut or file so we used mittens to protect his face from being scratches.
Also, they keep baby warm – duh. I recommend getting the oens I linked because they can be tightened around the wrist.
13. Graco Click Connect Carseat & Stroller: I couldn't recommend this Graco travel system more. It's offers every safety feature you could ask for in a carseat, while giving parents peace of mind when they hear the "click" of the seat into the stroller or base.
They make it easy for us first-timers to use and install the seat and stroller. The stroller is easy to fold/unfold and offers smooth mobility! I would never even accept another carseat or stroller!
14. Medela Breastmilk Storage Set: I had no idea how much I'd be using this set until I started pumping on a regular basis. I ended up using all of the bottles, every day. The storage container makes it easy to keep track of which bottle should be used next. The bottles also have lids that can be used to keep track of the day/time of the pumped milk.
15. Vitamin D drops: Apparently, every pediatrician doesn't tell moms to give their babies Vitamin D drops but they are very important, especially for breastfeeding mamas. The drops give baby the calcium he/she needs for strong bones and teeth. My son thinks it's very tasty and actually looks forward to his daily dose!
RELATED: 10 Ways to Emotionally Connect With Your Toddler
16. Amazon Echo Dot: Holy cow, when I tell you that I use the Amazon Echo Dot every single day, I am not even kidding! I use it to tell me the weather for the day, so I can dress baby accordingly. When he's having a complete meltdown, Alexa plays his favorite song. She even gives me parenting tips. What can I say? I rely on the Amazon Echo Dot for all those little mundane tasks that I can't do with baby in my arms.
17. Sophie The Giraffe: Oh, my goodness! When a friend told me I needed this giraffe, I just didn't understand why. But, I got it anyways. I thought, "isn't just another teething toy?" The answer came a few months after my son was born. Sophie isn't just a teething toy, she's the end all, be all in teething toys. There's something about the way she is shaped that makes it perfect for those little baby mouths and their sweet little hands. My son literally breathes heavily when I pull Sophie out for him to play with. She's kind of a big deal. Just sayin!
18. Skip Hop Activity Center: Oh, my goodness. My son started using this at around 4 months old and he's now 10.5 months and he still plays with it. I don't even have to put him in the seat, he pulls himself up and walks around the sides to play with it. This will always have a special place in my heart because my son started showing great signs of development while playing with this!
19. Socks: My mother-in-law buys my son socks like, every month. I used to laugh in the beginning because I didn't understand why he needed so many socks. Well, now I get it. His little socks get so dirty now that he's crawling, so I need to give him new socks daily. Between that and his quick growth, I've used every pair of socks ever gifted to us and honestly, I think I need to buy more.
20. Hats & Beanies: My baby boy wore so many little hats as a newborn that I had relatives asking me to take photos of his head because they wanted to see if he had any hair. haha! I love having a wide range of hats for my little guy because they can really make an outfit more stylish (which is so important in the baby world. Joking) and it keeps their beautiful little heads warm.
RELATED: 20 Cute & Witty MOM Shirts on Amazon
21. Packs of Onesies/bodysuits: At 10 months old, I can honestly say that my boy has probably when through around 100 onesies aka bodysuits. These kids grow so fast that you can barely keep up! Any onesie sets that you find at a good deal, I recommend grabbing! Whether baby is growing out of them or ruining them with poop, you'll need a lot!
22. Milestone Cards: While this isn't a necessity, it's a great way to keep track of baby's growth. Every month, I use milestone cards to celebrate another month in the life of my sweet boy. Amazon has a lot of great milestone blocks, cards, and blankets.
23. Johnson's Baby Bedtime Products: The Johnson's Baby Bedtime body wash, shampoo, bubble bath, and lotion is something I highly recommend. It's gentle on baby's skin and smells great!
24. Thermometer: If you want peace of mind, be sure to have a good thermometer handy. A good friend gifted this to us and I've used it more times than I'd like to admit. Simply rub it across baby's forehead and the digital screen gives you a quick reading. In fact, this thermometer caught my boy's first fever a couple weeks ago. I am so grateful for it!
25. Emery Boards: I guess I didn't think that my baby might have long nails. I'm sure every other new mom thinks the same thing. I actually had multiple baby nail clippers just in case. What nobody tells you is that a baby's nails are too think and fragile to clip. Also, you'll have a mini heartache trying to clip them. So, grab some emery boards just for baby. My son has always enjoyed a good manicure but if your baby doesn't, try it while they sleep.
RELATED: 20 Thoughtful Gifts for Young Moms
26. The First Years 360 No Spill Cup: As soon as my boy showed an interest in drinking water, we gave him this cup to use. What I love about it is that he can drink from any side without it spelling. He just has to suck the water out of the sides. It's perfect for babies and toddlers! We don't leave the house without this cup in tow!
27. Gerber's Snacks: When I felt comfortable enough to give my baby solids, I picked up some Gerber Lil Crunchies and Gerber Graduates Puffs. I was still very weary of him chewing anything crunchy, but I watched him as he ate these snacks and realize how safe they are! They actually melt in baby's mouth so they aren't a chocking hazard as I expected. Now, my son eats both of these, in different flavors, multiple times a day!
28. Summer Infant Video Baby Monitor: We couldn't move our son into his own room without a video baby monitor. After my husband researched for what felt like months, we finally decided on the Summer Infant Baby Monitor. We love the control we have over the camera. With the tilt of the monitor screen, we can move the camera around his room. The night vision is incredible and we can turn on a light (from the camera) to see better in the room, if needed. We can talk through the camera, set a boundary box, and so much more! It's worth the hefty price tag.
29. Delta Children Rocking Chair: Oh, how I love this chair. We use this comfortable rocking chair to get my son to sleep every night. It's stylish and offers a 360 swivel.
30. Amazon Prime Book Box: You can never have enough books. I don't care what Marie Kondo from Tidying Up says. All these books bring me joy because they bring my son joy. Since birth, we've read to my son on a regular basis. His favorite series is Pout Pout Fish, but I recommend trying the Amazon Prime Book box which sends books monthly based on your child's age!
What were your most used baby items in the first year?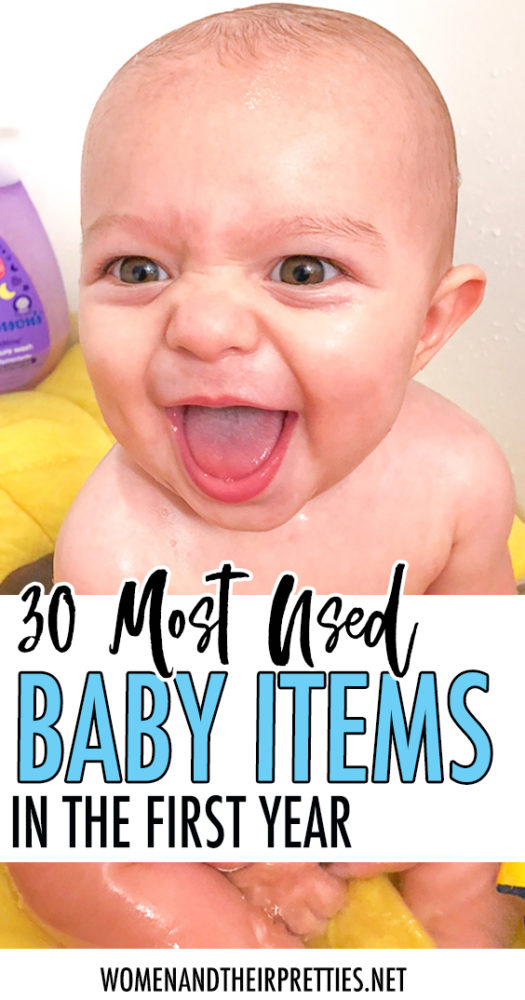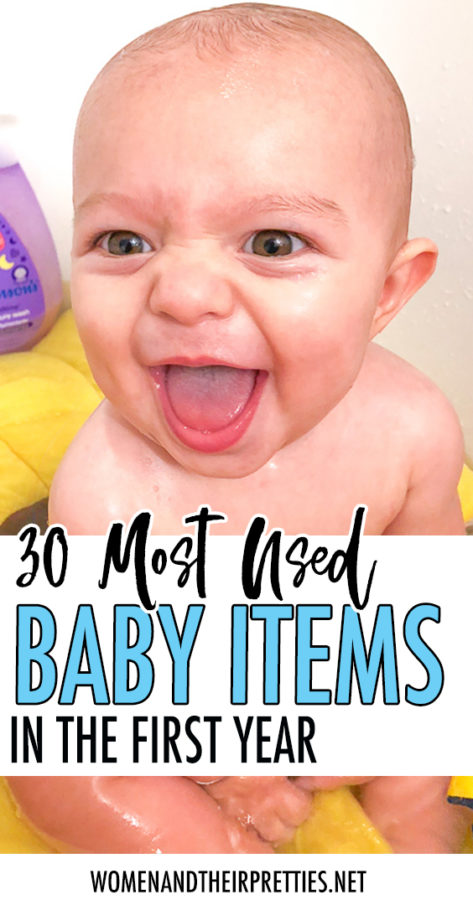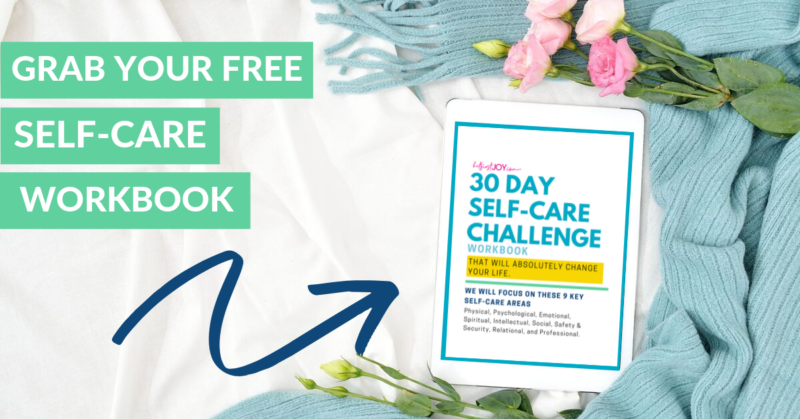 DISCLOSURE
As an Amazon Associate I earn from qualifying purchases. This post may contain affiliate links and/or promotional products, all opinions expressed are that of But First, Joy only. Read my full disclosure.