Are you looking for gifts for young moms? These are my top picks for young moms in their 20s. These gift ideas are thoughtful and carefully selected for her!
Thanks to Best Buy for sponsoring a portion of this post!
Moms in their 20s belong in a very special category because not only are they becoming mothers, they are becoming women.
It's a time in their lives when they are finally finding a comfortable space in the world. Knocking out goals, making major purchases, and basically doing it all.
Women in their 20s are living their best lives; young mothers in their 20s are making sure everyone is living their best lives.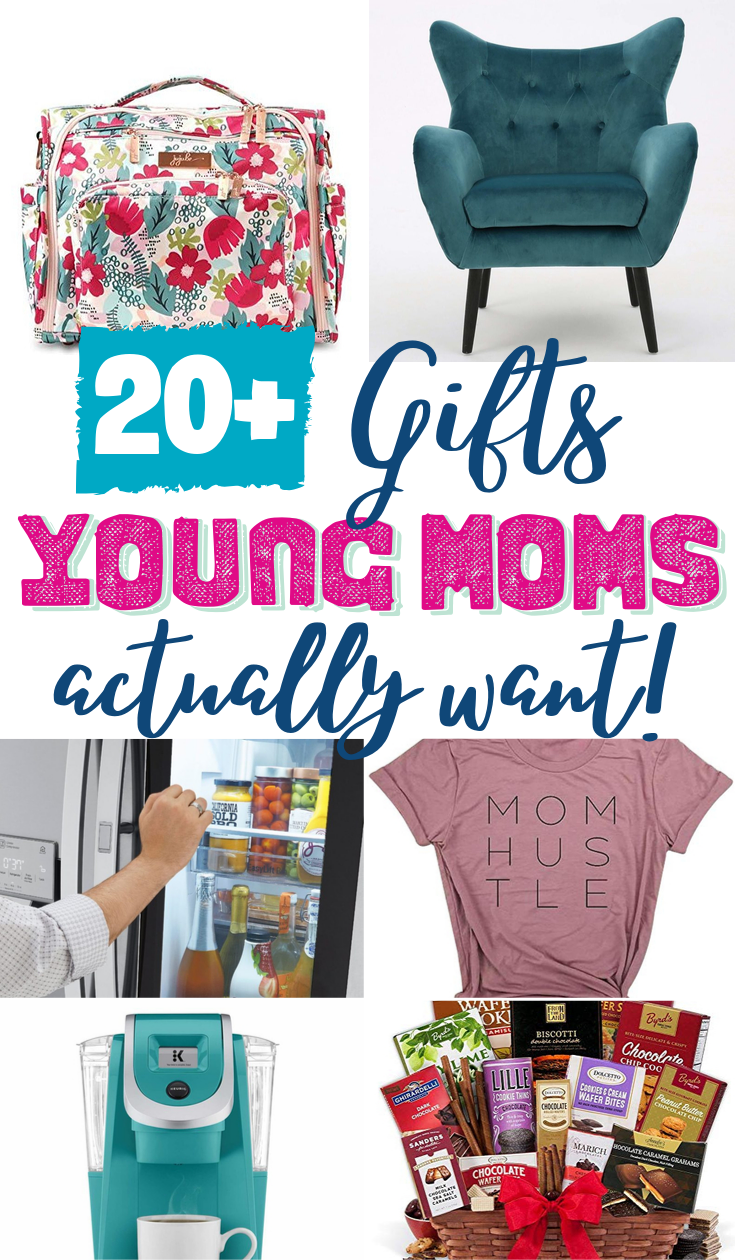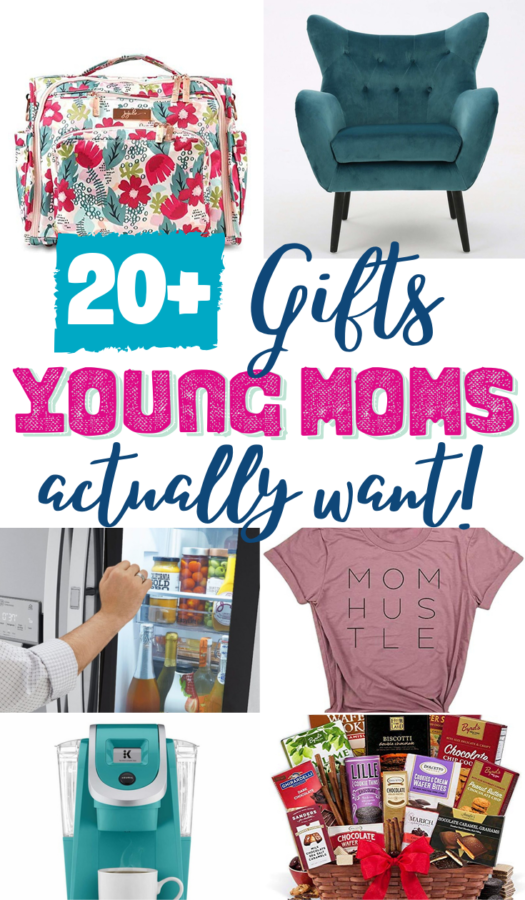 While all mothers deserved to be recognized, I want to focus on the young mamas for this post. I had my son at 29 years old so I don't necessarily fit into this category but almost all of my friends had their children very young and I watched them struggle. Being a mother isn't easy so let's spoil them with these thoughtful gifts for young moms in their twenties.
20+ Gifts For Young Moms
Most of this list can be purchased right from Amazon with Prime free shipping + Prime Discounts.
1. Smart LG Refrigerator
Nobody understands the importance of a refrigerator like a mother does. It's basically a lifeline for the family. It keeps milk cool, holds the kid's school snacks, and chills the after bedtime wine.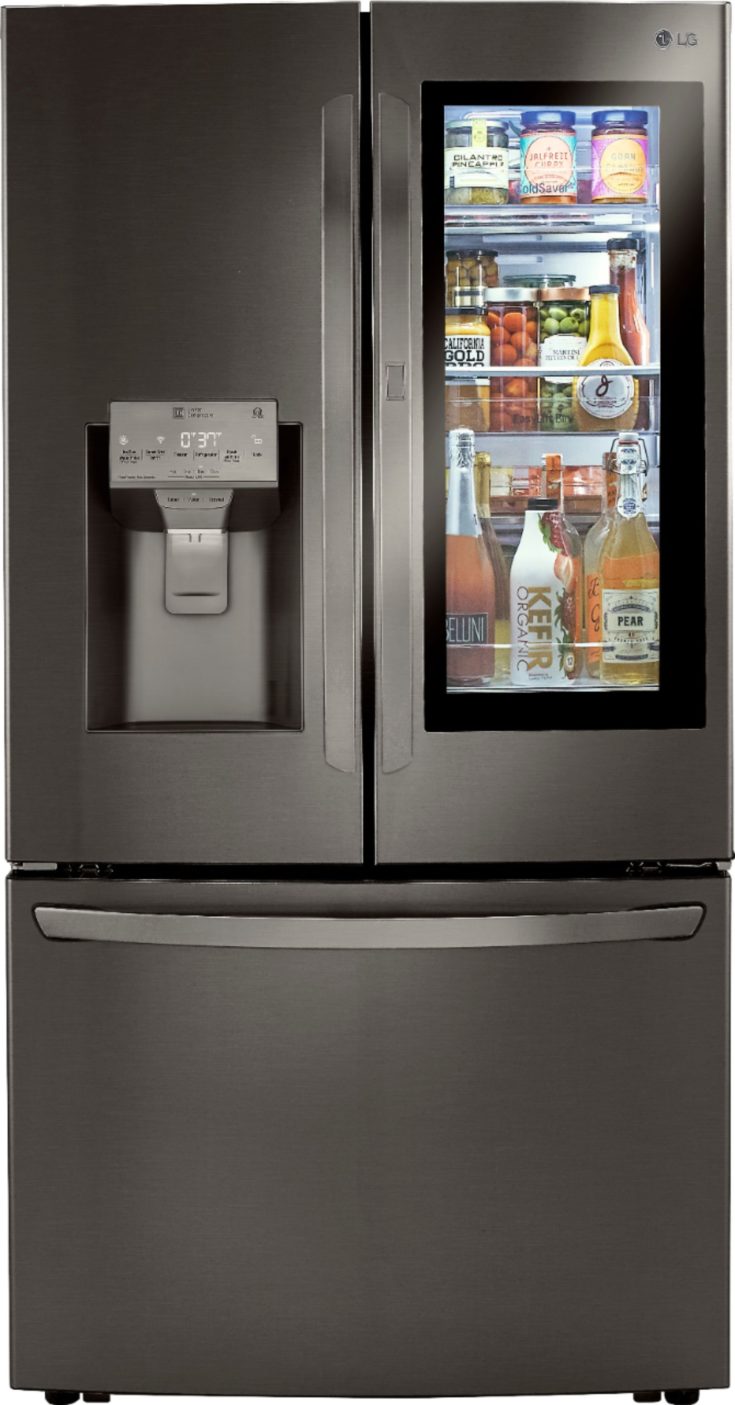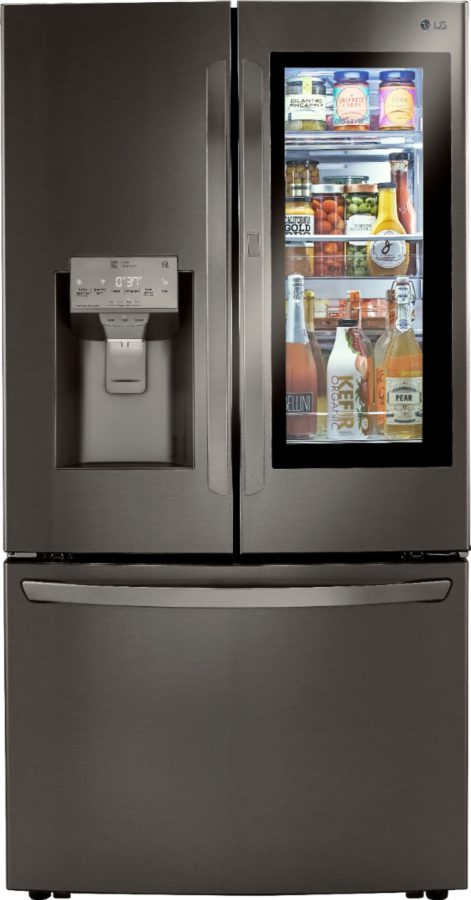 Young moms deserve to have appliances that make their lives a tad bit easier and that's exactly what the LG InstaView™ Door-in-Door® refrigerator offers!
From a dual ice maker that creates perfect balls of ice, to the glass panel on the door that requires a simple 'knock knock' to see which kid's snacks and favorite drinks are available, this refrigerator would be the ULTIMATE gift for moms who deserve it all!
Additionally, the warning door alarm alerts the home when the fridge has been left open. Seriously, every mom would beg for this!
LG InstaView™ Door-in-Door® refrigerator at Best Buy.
2. An Accent Chair
Every queen deserves a throne. This is a great gift for young moms. Give her an accent chair that can be hers and hers alone. Pick out a funky color, get a fun pattern or design.
Christopher Knight Arm Chair in Dark Teal | $171.99
3. Cordless Vacuum Cleaner
As a mother who vacuums literally every single day, I can attest to the joy that is a lightweight, cord-free vacuum. I personally use the Shark Ion Pro Vacuum, but the price tag is a little heavy. It's worth-it, but I am personally recommending a lower priced vacuum that has great reviews! Cord-free is important when you want a quick clean without the hassle of a long cord.
Roomie Tec Cordless Vacuum Cleaner | $99.99
4. A Fashionable Diaper Bag
After a year of motherhood, I decided to treat myself to a fashionable diaper bag. I was sick of lugging around diaper bags that were either uncomfortable or just ugly. The Ju-Ju-Be B.F.F Diaper Bag is literally perfect in every way. It's a shoulder bag that has straps for a backpack. There are enough pockets for all the baby and toddler essentials and even a couple of pockets for mom. This is my go-to bag for my son and it doubles as my carry-on when I travel alone.
Ju-Ju-Be B.F.F Diaper Bag | $140
5. Bath Bombs
Even if the young mom you're shopping for doesn't take baths – this is a great gift because it will encourage her to relax in a bath sometimes. Personally, bath bombs are always a win for me! It gives me an excuse to leave my husband on daddy duty while I lounge in the bath for a half hour. You'd be surprised at what a nice bath can do for the mind, body, and soul.
Bath Bomb Gift Set | $40
6. A Single-Serve Coffee Maker
She probably drinks coffee and if not, she drinks tea. All of these things can be made in the Keurig K200 in a matter of minutes. Give her something to keep her going on those hectic mom days.
Keurig K200 | $109
7. "Mama" Travel Mug
If the young mama you're shopping for is in her twenties, then I bet she's always on-the-go. Give her a mug to keep with her when she travels. Trust me – mugs with mom sayings are so trendy!
Mama Needs Coffee Travel Mug | $19.99
8. Chocolate-Filled Gift Basket
This is totally a gift for all moms but I couldn't have a gift guide for women without including chocolate! What kind of friend would I be? Want to winner her over without question? Give her a gift basket filled with chocolate. You'll thank me later.
Premium Chocolate Gift Basket | $99.99
9. Video Doorbell
There's nothing better than peace of mind for a mother. When it comes to gift ideas for young mothers, this is a unique one but a real winner! What I love about the Ring Doorbell is that you can install it easily and don't need to own a home to install it. This doorbell will give moms full control over her front door. She can answer rings from her phone, keep track of any activity at her front door, and check the video doorbell before answering the door. Safety is number one!
Ring Doorbell | $99.99
10. Comfortable & Stylish Everyday Shoes
LISTEN! You can't judge mothers for walking around in messy buns and tees. We don't have time to get all prim and proper – not when we have kids to dress. If you want to give that young mama gifts she will use often – get her comfy shoes. Tom's is always the way to go for casual style and comfort.
Tom's Women's Loafer Flat | $30 – $60
11. Decal For Her Car
Every young woman loves to her car. She loves to dress it up and make it her own. While I don't love the stick figure families (or recommend them for safety reasons), I do love anything that represents mom life – like this cute decal!
#MomLife Decal | $8
12. A Modern Mop
I know, I know. Cleaning supplies are so cliché and stereotypical. However, I think a mop that gets the job done quickly and easily is a great gift for young moms. She can mop without lugging around an old school bucket of water. Plus, it's thin and can be stored really easily.
Swiffer WetJet | $23
13. A Duvet/Down Comforter
Oh yes, a duvet. It's what you typically find at a fancy hotel and the sole reason you melt into the bed! A good night of sleep is a must and her bed is her sanctuary. Everyone should have a nice duvet – especially a mom.
Egyptian Cotton Duvet Insert | $130
14. Multi-Cooker
Nothing is more of a blessing to a young mother than a multi-cooker. It's basically one pot that can cook literally everything. The Instant Pot is all the rage and for very good reason! Long meals take a quarter of the time to make. She can throw it right in and be done with it!
Instant Pot | $109
15. Witty Mom Shirt
Every young mother needs a witty t-shirt to show off her mother hustlin. Maybe she needs the t-shirt for the gram or maybe it's just a reminder that she works so hard for a reason.
Mom Hustle Tee | $16
16. Bedroom Vanity
Nothing makes a young woman feel more special, than her own personal space. A bedroom in her vanity will give her the space she needs for makeup, hair, and skincare. This will encourage her to make time for herself every day. Plus, it will give her a place to store all her beauty supplies and let's face it – she has way too much.
Linon Angela Vanity Set | $168
17. Tempur-Pedic Pillow
When my husband and I were dating, he bought me this pillow. He probably bought it for me because I would steal his every time he stayed over. Either way, it was the best gift I was ever given by him. I still use it, 5 years later and have no intentions of giving it up anytime soon. Sleep has never been this peaceful before. Every young mom deserves to sleep on a cloud. Unfortunately, I could not find the exact pillow I use but the one below is pretty close.
Temper-Pedic Cloud-Soft Pillow | $99
18. Smart Home Speaker
You don't know what you're missing until you finally add a smart home speaker to your life. This is the gift of gifts for young moms! She can use this speaker to get hands-free parenting advice, play music, create a shopping list, and so much more! It's basically a robotic nanny.
Amazon Echo | $99.99
19. Tablet & eReader
A young mama needs an eReader because old fashioned books just aren't convenient when she has children pulling on her and a bag full of stuff. The Amazon Fire is my favorite because it's thin, lightweight, and holds all of my books. It doubles as an entertainment device for the kids, too!
Amazon Fire | $79.99
20. Cookware Set
When I was a young woman, the best gift I was given was a nice cookware set. As a woman in her 20s, she wants something stylish and easy. With Tasty videos on the rise, I can't help but to recommend this Tasty Cookware set! It includes the perfect cookware that will be used for those busy family nights.
Tasty Cookware Set Non-Stick | $93.54
21. Netflix Gift Card
Netflix is life and any young mom in her 20s needs to keep up with the times. That means binging all of the popular Netflix shows and propping the kids in front of the TV when she needs a little break (don't pretend you haven't done this).
Netflix Gift Card | Choose Your Price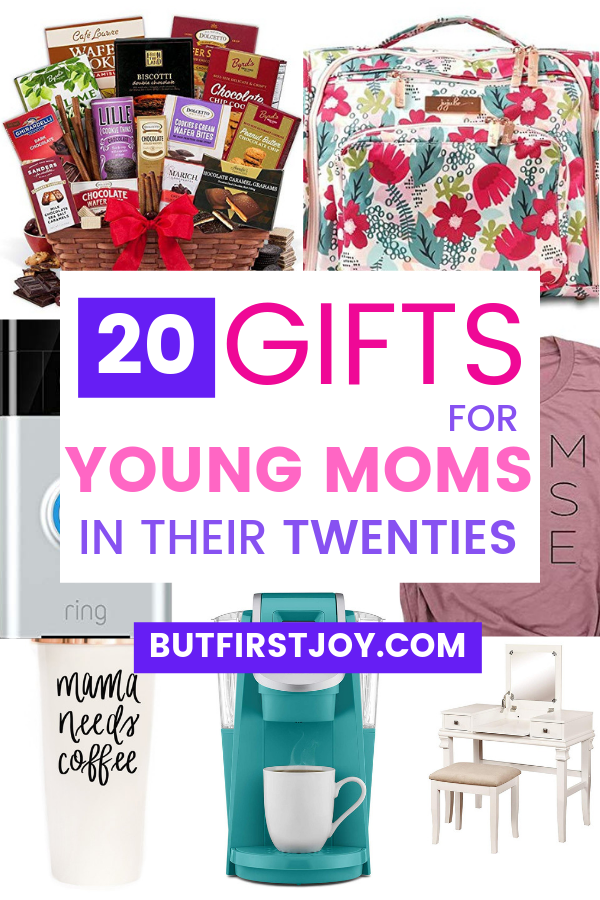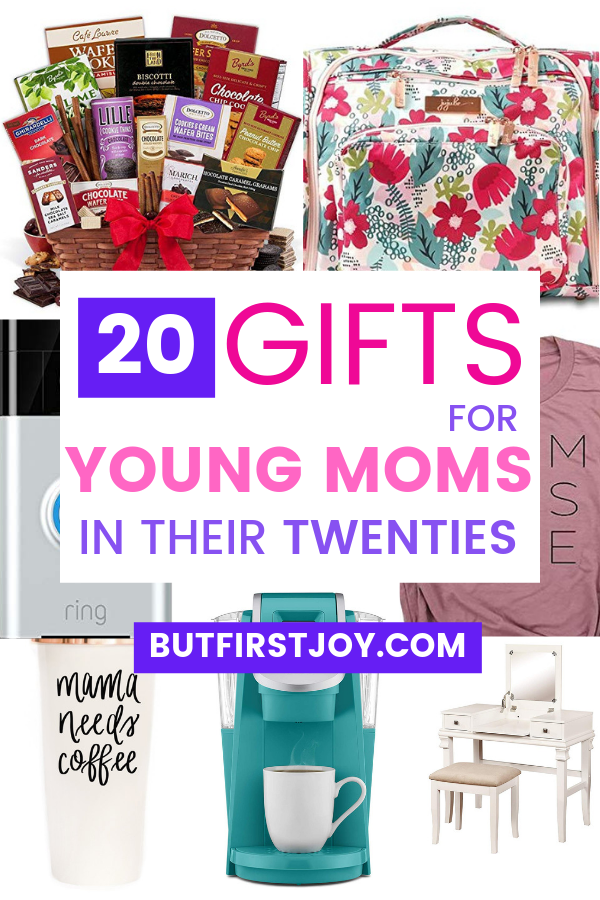 Shop my full list of young mom gift ideas on my Amazon Page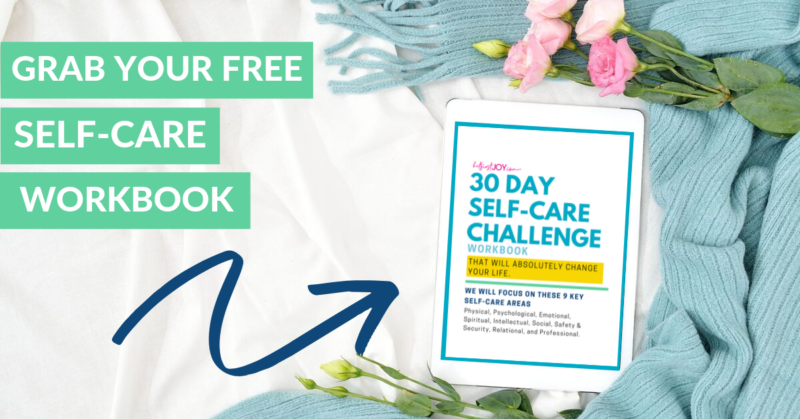 DISCLOSURE
As an Amazon Associate I earn from qualifying purchases. This post may contain affiliate links and/or promotional products, all opinions expressed are that of But First, Joy only. Read my full disclosure.