Searching for exciting gifts for women in their 20s? Here are twenty unique and fun gifts for 20 somethings. These gift ideas are sure to make her smile!
I'm twenty something, so I know exactly what it takes to make women like me smile.
Shopping for a woman in her 20s isn't as hard as it seems.
We're simple! Give us a trendy gifts, beauty products, anything travel related, or even a gift card and we're happy.
You'll also like: 20 Gifts That Inspire Happiness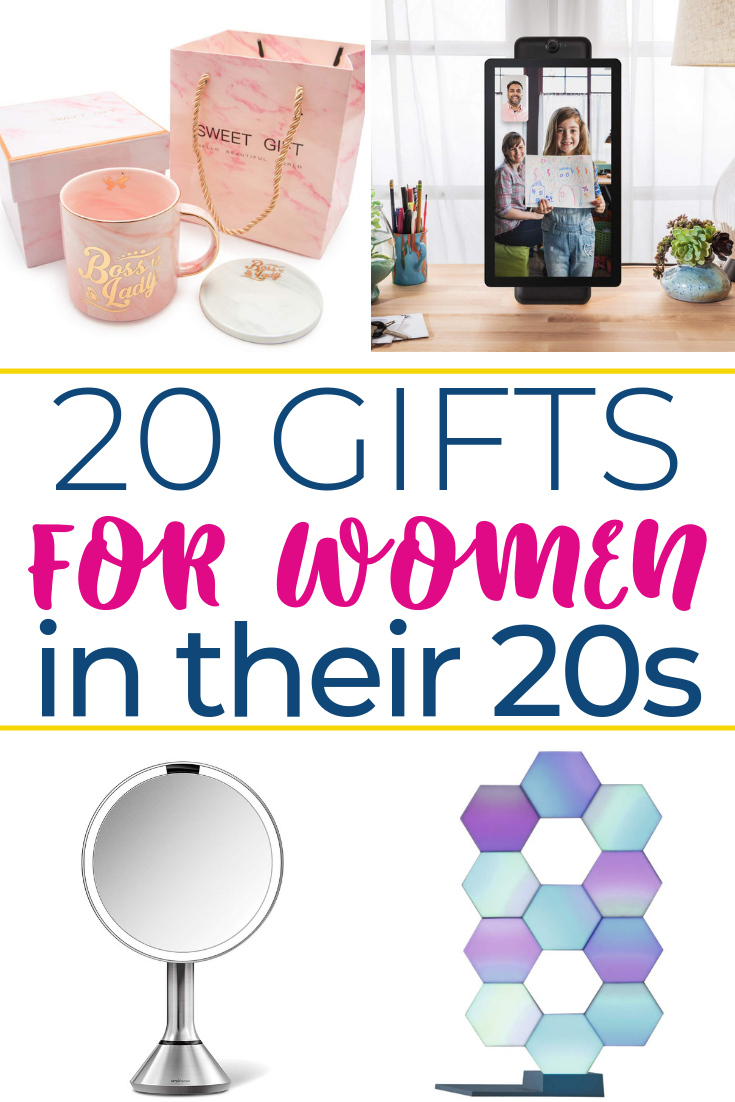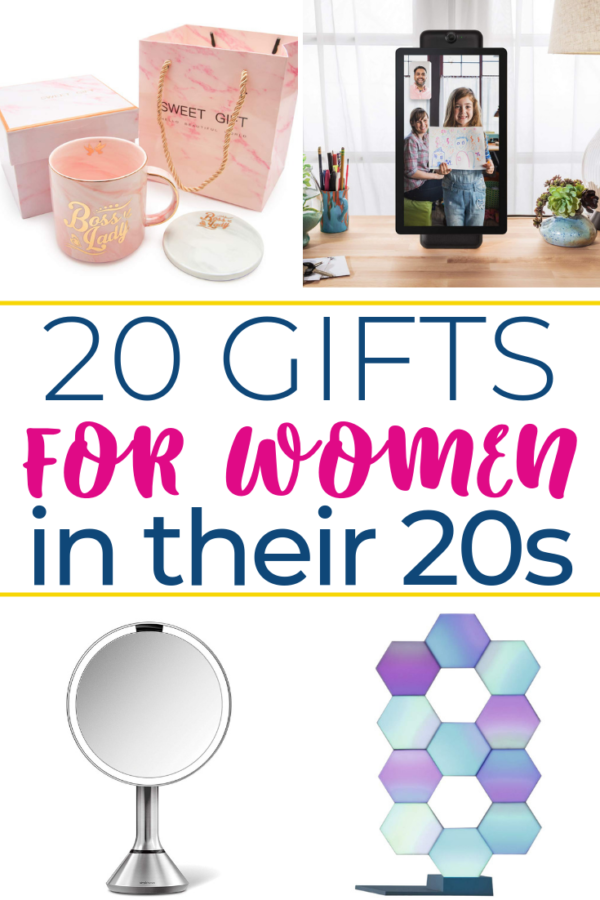 To make it a whole lot easier for everyone, I've compiled my top 20 gifts for women in their 20s. These are all current and trendy as of 2020! I hope you find the perfect gift for the 20 year old woman and beyond.
Featured Gifts for Women in Their 20s
These are a few of my favorite and affordable gift ideas for women in their 20s this year!
Photo Credit: www.etsy.com
This notepad is great for women who need a little reminder of how ENOUGH and WORTHY she is. With 40 pages and 20 different affirmations, this is a great gift for women.
Photo Credit: www.etsy.com
This magnet is a perfect stress-reliever for women in their 20s. Life can be very scary and overwhelming at that time. This is a great reminder.
Photo Credit: www.etsy.com
For the woman who needs reminding of how ENOUGH she is. This gifts for women in their 20s is cheap and can fit right into any stocking!
20 Gifts for Women in Their 20's
1. Rowenta Hand Steamer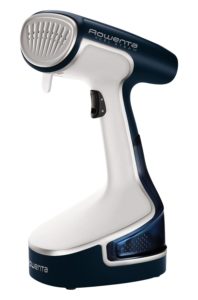 Meetings, dated, brunches, events, and parties. Women in their twenties are always on-the-go, which means they need to be stylish at all times. They don't alwas have time to iron or take our clothes to the cleaners. They need something easy to use and sufficient. The X-Cel Hand Held Garment Steamer is the perfect tool to look great in no time. It's great for gals that don't have room for bulky irons and ironing boards in their apartments.
Get the details: www.amazon.com
2. CHI Spin & Curl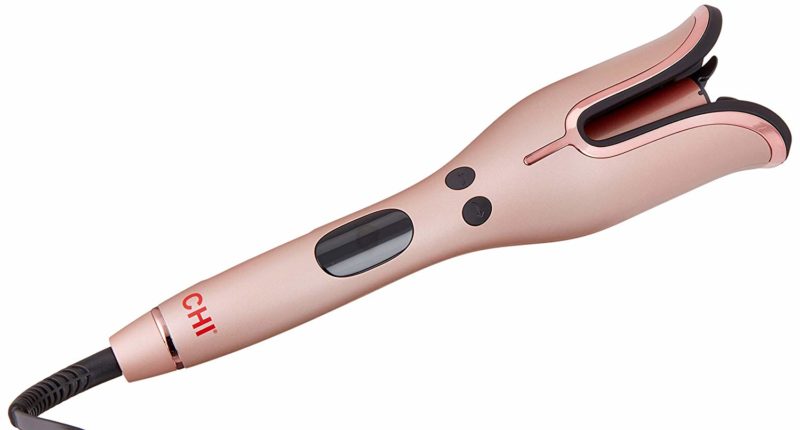 CHI Spin N Curl 1″ Ceramic Rotating Curler Create flawless curls and waves at the push of a button with the CHI Spin N Curl . Hair is drawn into the curl chamber where it is heated and timed to create perfect curls and waves every time!
The digital temperature display offers easily adjustable temperature settings and a selection of preset temperature settings for each hair texture, creating a customizable styling experience while avoiding unnecessary heat damage.
Ceramic heat technology produces far infrared heat while the conditioning benefits of negative ions results in shinier, healthier and more beautiful hair. Curling hair has never been so effortless with the CHI Spin N Curl!
Get the details: Amazon.com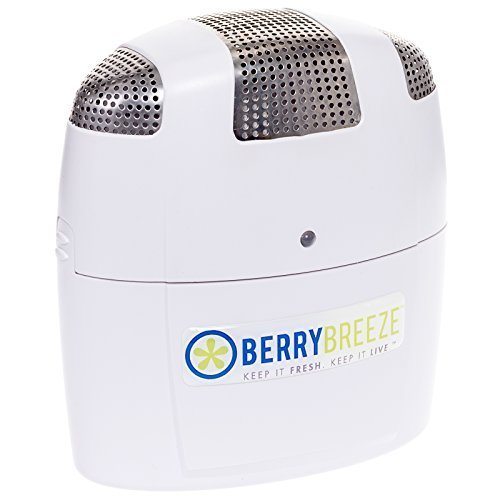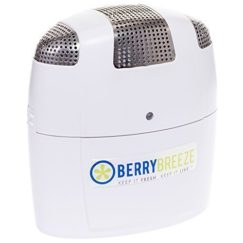 3. Fridge Fresh By Berry Breeze
We all know the disappointment in opening the refrigerator door and finding molded, rotten fruit. Women in their 20s are busy! We often eat outside of the home, which means the fruit in our refrigerator sometimes gets neglected. That's why the Fridge Fresh by Berry Breeze in perfect for women in their twenties. You just turn it on, pop it in your refrigerator, and you're good to go! Your fruit and veggies will last longer and your appetite will never be disappointed.
Get the details: Amazon.com
4. Echo Dot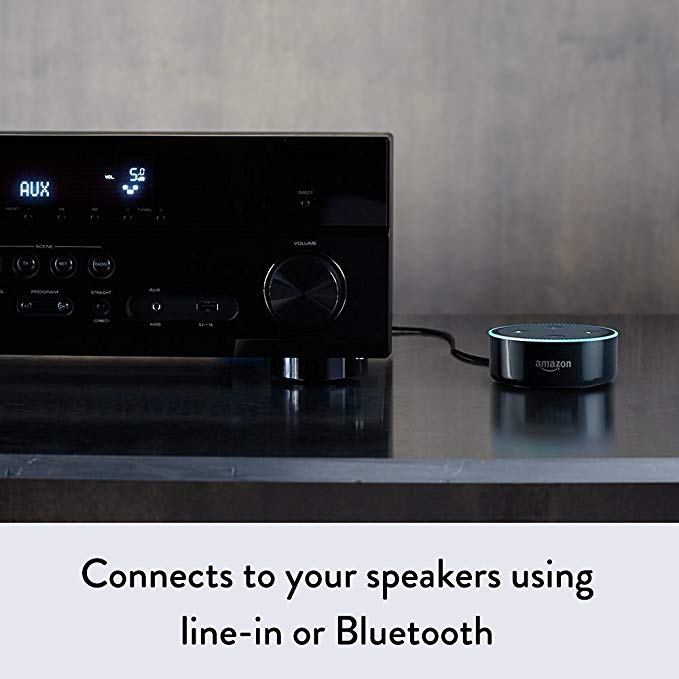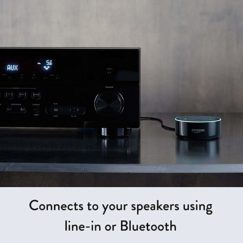 Echo Dot is a hands-free, voice-controlled device with a small built-in speaker—it can also connect to your speakers or headphones over Bluetooth or through a 3.5 mm audio cable to deliver stereo sound to the speakers you choose. Dot connects to the Alexa Voice Service to play music, make calls, send and receive messages, provide information, news, sports scores, weather, and more—instantly.
Get the details: www.Amazon.com
5. HP Sprocket Portable Photo Printer
With the portable, lightweight HP Sprocket Photo Printer, print photos from your smartphone or tablet just as easily as you post them. Make time spent with friends more memorable with instantly sharable 2×3-inch snapshots of every fun-filled moment. Use the free HP Sprocket App to customize photos with filters, borders, and emojis, scan printed photos, and view photo collections. Includes 10 sheets of HP ZINK 2×3-inch photo paper with peel-and-stick backing for instant photos or stickers.
Get it here: Amazon.com
6. A Smart Coffee Cup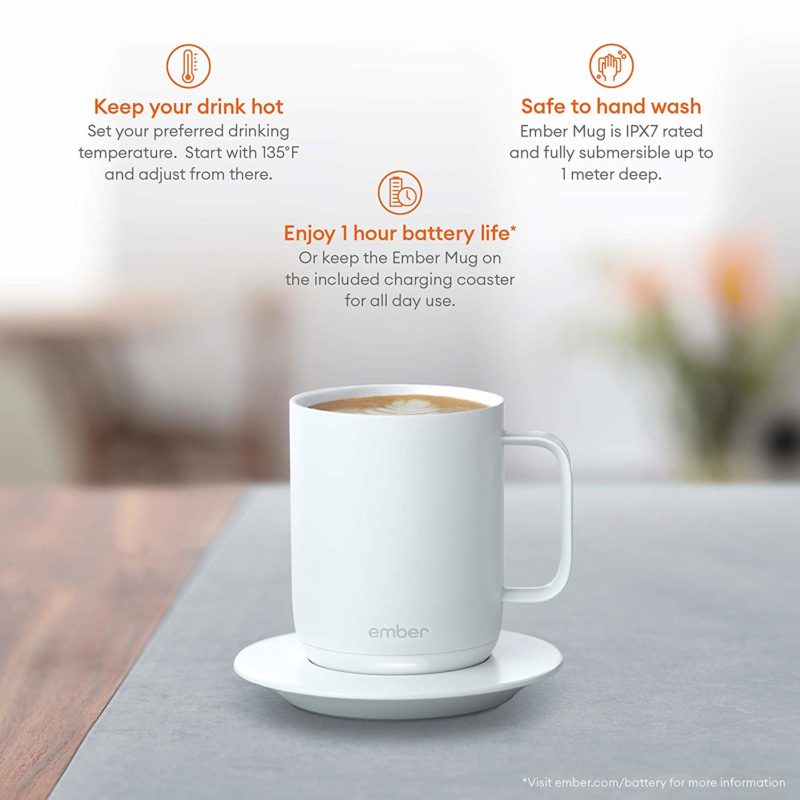 Ember is a design-led temperature control brand. The Ember Ceramic Mug is beautifully designed to be used in your home or at your desk, and keeps your beverages at the perfect temperature from the first sip to the last drop.
Get the details: Amazon.com
7. Inspirational T-Shirt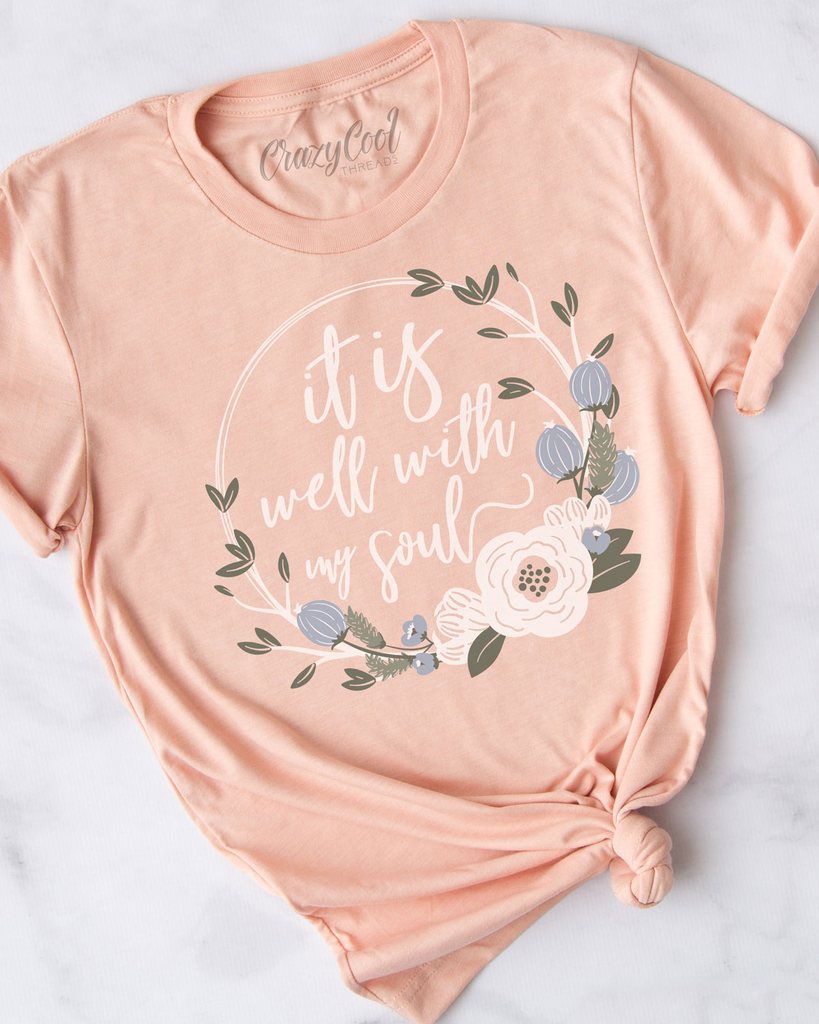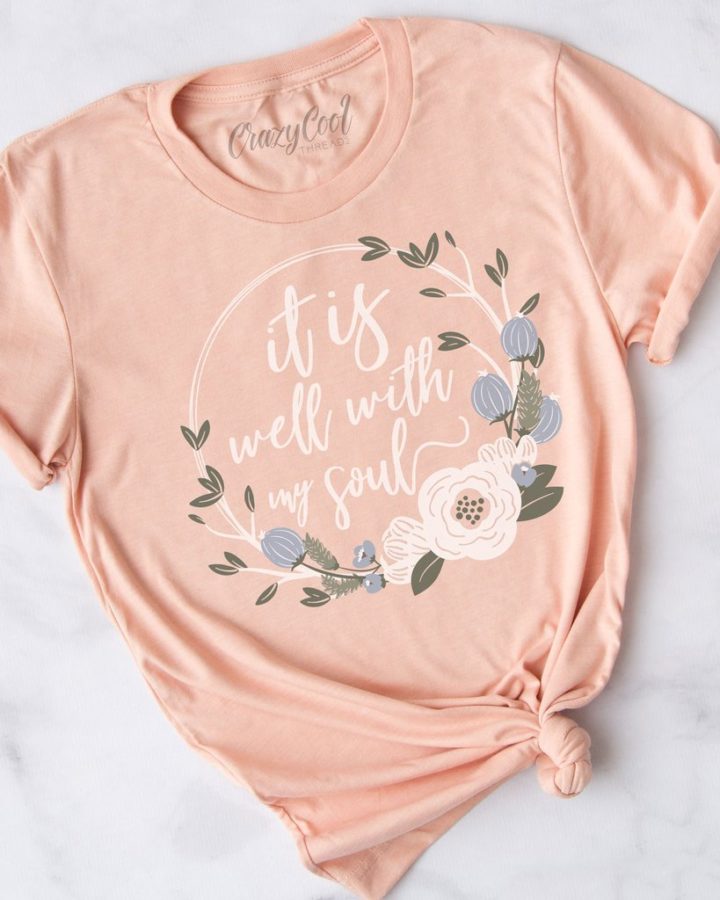 Inspirational Tees are the new trendy thing and I think every woman in her 20s and beyond would love one! At Life Family Joy you can grab her a t-shirt she will want to wear all the time. Actually, grab a few!
Get the details: LifeFamilyJoy.com USE CODE: FIRSTJOY for 10% off!
8. Polaroid Snap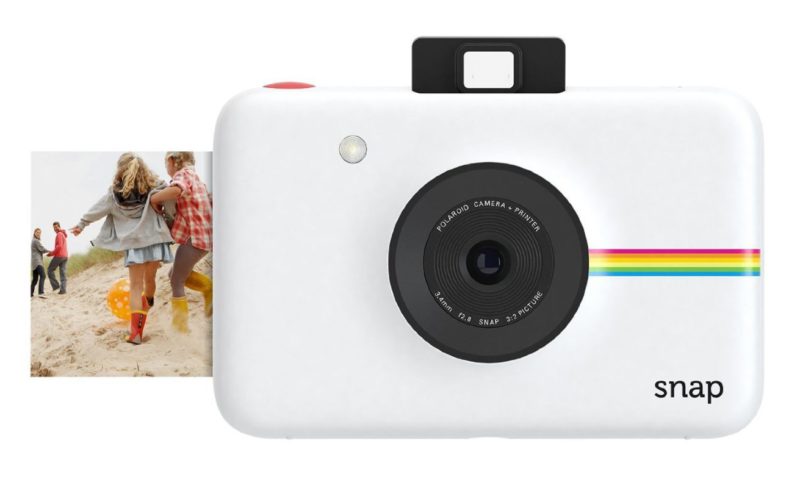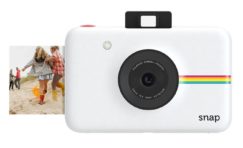 Capture your memories with a snap! The Polaroid Snap is the perfect camera for young women to capture their favorite memories in an instant. Snap a photo and it prints instantly! This is perfect for girls-on-the-go because they can snap photos with friends and share them in the moment. Plus, women in their 20s know that digital sin't everything. Sometimes its nice to have actual photos to display around your home, keep in your wallet, or to give to family and friends. The Polaroid Snap is not only convenient, it's stylish. With a sleek design and shape, you can fit the Polaroid Snap right into your tote bag to carry on all of your adventures. It also comes in a variety of fun colors!
Get the details: www.amazon.com
9. REVLON One-Step Hair Dryer Brush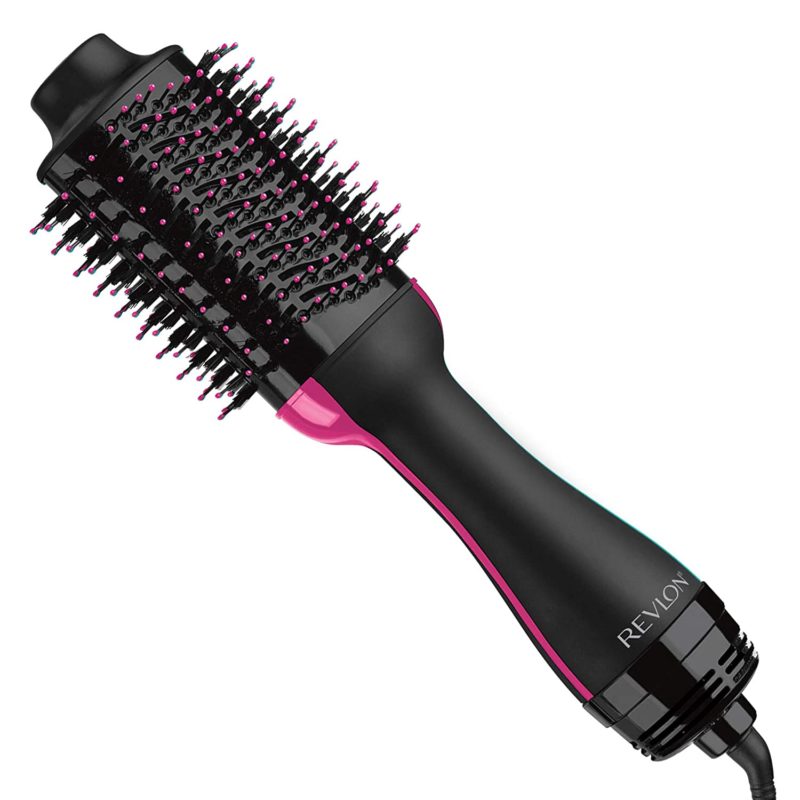 This is the best hair tool I have ever owned. Honestly. It gives me a blow out right at home and one just as beautiful as a salon would give. For under $50, I cannot think of a better gift idea for women in their 20s.
Get it here: Amazon.com
10.
Portal Plus From Facebook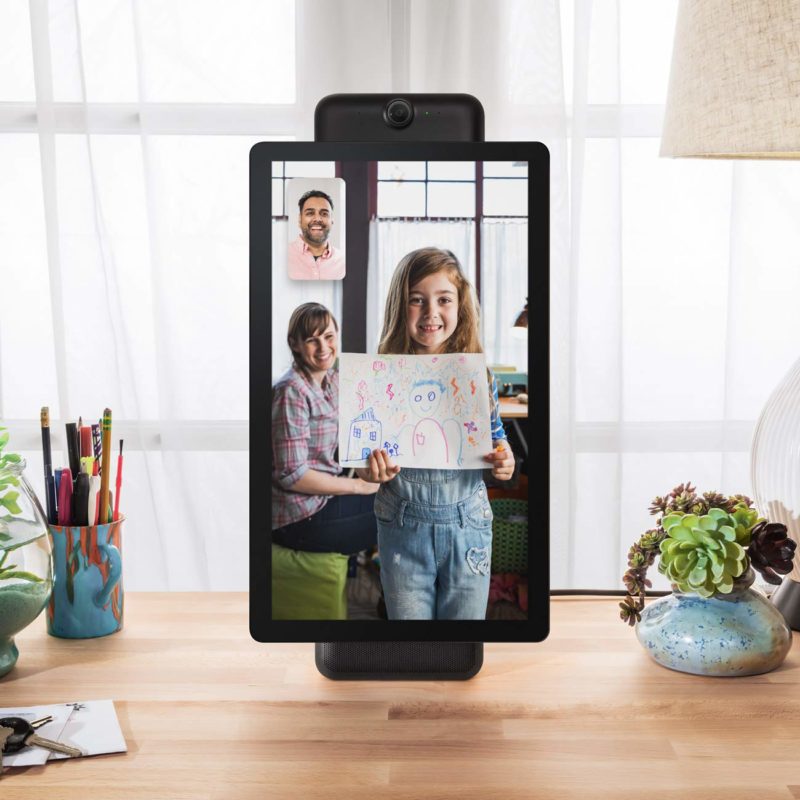 Connecting through Portal feels like being in the same room, even when you're far apart. Whether you're moving around the kitchen or chasing the kids through the living room, Portal's Smart Camera automatically adjusts to keep everyone in view. With Alexa Built-in, you can access thousands of Alexa skills hands-free. And you can make video calls to and from smartphones and tablets, so you can stay in touch even if friends and family don't have Portal.
Portal also comes with unique experiences like Story Time, which lets you read along to well-loved stories with fun animation and augmented reality effects.
And with Portal you can enjoy music, videos, news, games, and more from Spotify, Pandora, iHeart Radio, Youtube, CNN, and the Food Network. There is no monthly fee, Portal just needs to stay connected to a Wi-Fi network and AC power.
Get the details: Amazon.com
11. Nixplay Seed Digital Frame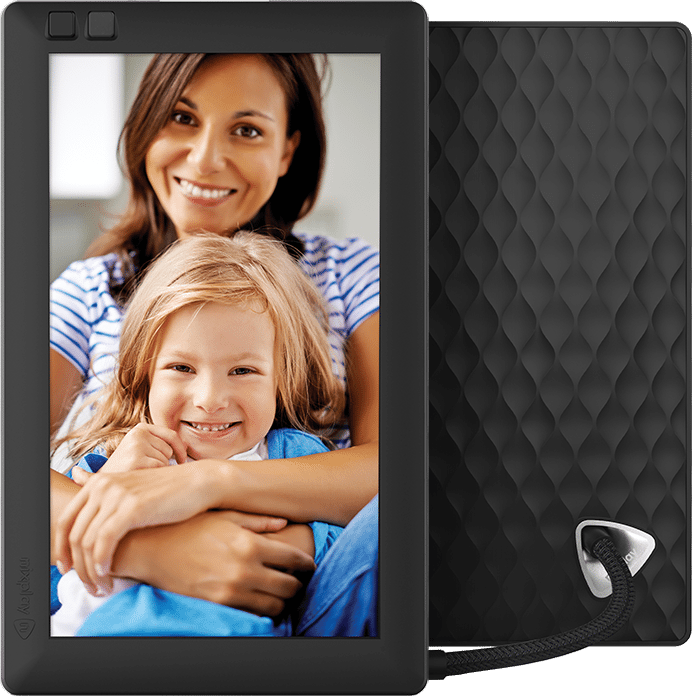 You have memories and you want to share them, but in your 20's you are done putting sticky tack on your walls with your favorite photos. Try upgrading to a digital frame. We love this, Nixplay Seed digital frame. The Nixplay Seed is the easiest way to get in touch with your photos. Place the frame in your loved one's home and easily email or send photos using the Nixplay Mobile App. Using WiFi connectivity, display photos sent from anywhere in the world. Let's face it as women in your 20's your techie and this is your way to embrace it!
Get the details: Amazon.com
12. GoPro Hero Session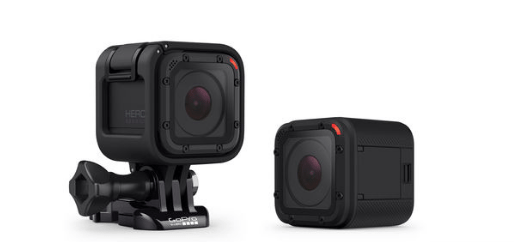 A woman's 20s are her chance to explore, to travel, take adventures and document them all. The GoPro HERO Session is GoPro's smallest, lightest camera yet, and it's one button control makes it super easy to use. As a woman on the go in her 20's this is the perfect camera to bring along with life's most exciting moments. The size is perfect to fit in a purse or makeup bag and captures excellent quality pictures for every adventure. It's also Wi-Fi compatible so it can connect to the GoPro app on your mobile device for easy sharing on all social media channels.

Get the details: Amazon.com
13. Dyson Supersonic Hair Dryer
The hair dryer re-thought.
A hair dryer with a high-speed, powerful, brushless digital motor for faster drying and intelligent heat control for shine. Helps prevent extreme heat damage to protect natural shine. Air temperature is measured 20 times every second, keeping the temperature under control. Drying shouldn't take forever. For fast drying you need controlled, high velocity airflow.
Only the Dyson Supersonic hair dryer comes with magnetic attachments – so you can adjust quickly and easily. Dyson smoothing nozzle dries hair gently using smooth, wide air, allowing you to dry and style at the same time. Dyson styling concentrator – high-velocity, focused air that lets you style one section at a time – without worrying about disturbing the rest. Dyson diffuser is engineered to disperse air evenly around each of your ringlets. Simulates natural drying to help reduce frizz and improve definition.
With heat shield technology, the surfaces of the attachments stay cool. Dyson has turned convention on its head and put the motor in the handle,completely rebalancing the dryer's weight and shape. The powerful motor is tuned to produce one inaudible frequency, and it's enveloped by a vibration reduction system. 3 precise speed settings: fast drying, regular drying, and styling.
Get the details: Amazon.com
14.
Simplehuman Smart Mirror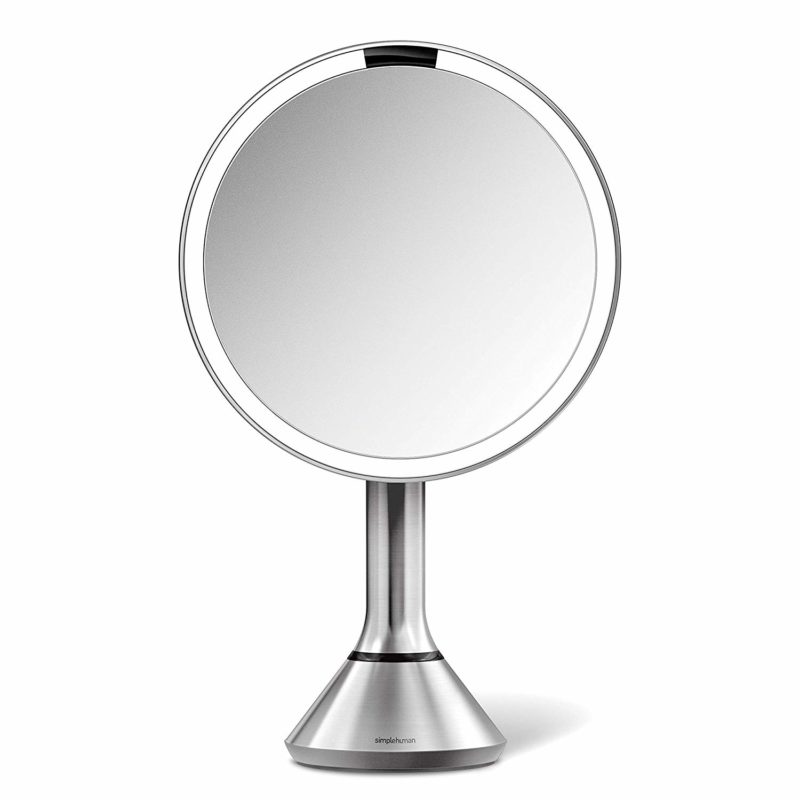 See Yourself in the Best Light
Under the wrong lighting, makeup colors can fool you, and most vanity mirror lights don't contain the full color spectrum so it's impossible to see subtle variations in your makeup color. At 600 lux and with a color rendering index (CRI) of 90, our automatic sensor mirror has a tru-lux light system that simulates natural sunlight so you can see full color variation and always know when your makeup is color-correct and flawless. Looking good in this light means you will look flawless in any setting.
Get the details: Amazon.com
15. Foreo Ufo Led Thermo Activated Smart Mask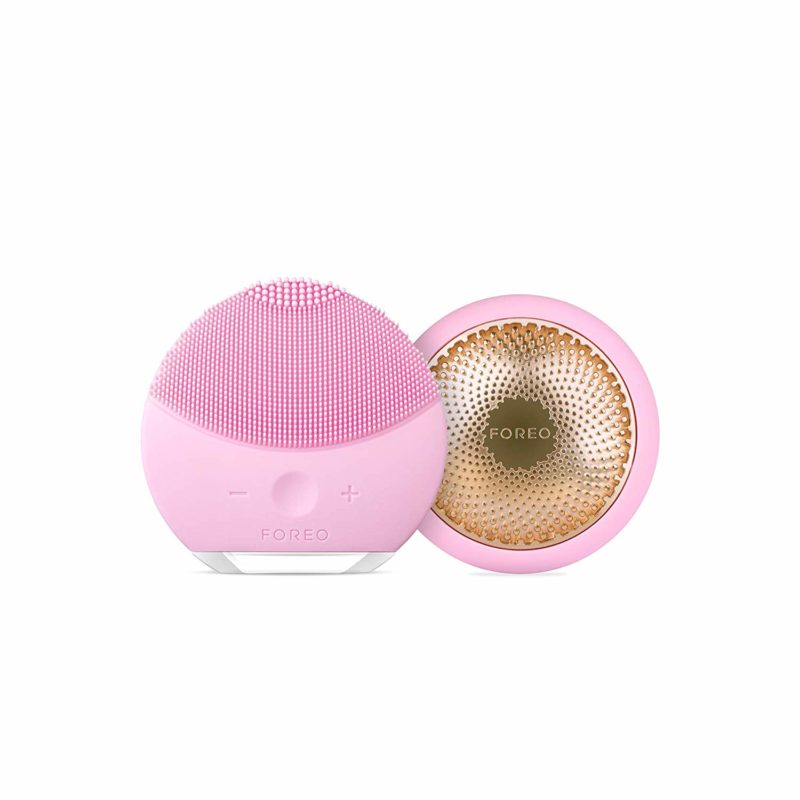 As women starting their careers or their families or whatever it might be, sometimes stress can show in our face. Feeling confident results in looking confident, but sometimes the vice versa is the same. If we didn't all care just a little bit about how we look, we would all be wearing brown paper bags and would never wash our hair. But, what happens when the stress in our life starts showing in our face, resulting in making us feel less confident?
Boost your natural glow with Picture Perfect gift set, featuring two FOREO best-sellers – UFO smart mask device and LUNA mini 2 facial brush at a great value! Use the duo twice daily to first cleanse, then nourish, and always illuminate, renew and hydrate your skin.
Get the details: Amazon.com
16.
Clarisonic Mia Fit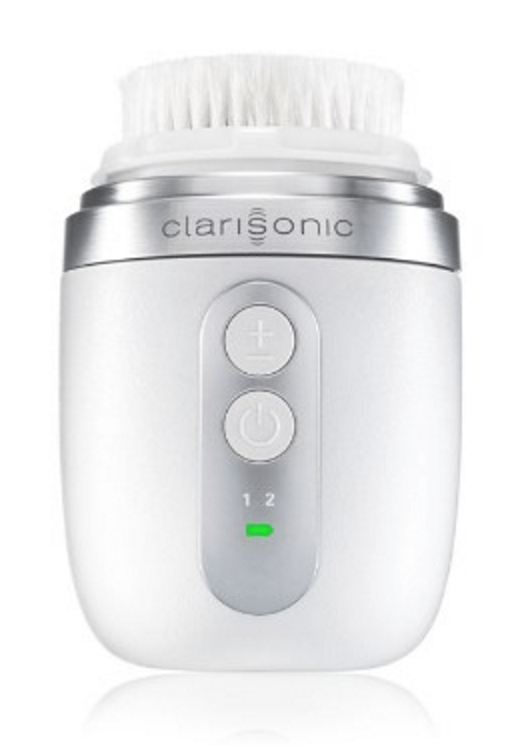 Having skin that looks fit and firm is easier said than done. It takes a lot of time to make our skin feel smooth and healthy, let alone make it look that way. Sometimes, the world expects too much of us. Usually, women in their twenties don't have the time or the money to go and get intense facial enhancing done. That's why having something handy that can fit easily in a purse is a miracle to have. Clarisonic Mia Fit is easy to use and can help with so much, so easily. It is a great, handy product for any woman in her twenties to have.
Get the details: Amazon.com
17. Cricut Joy Machine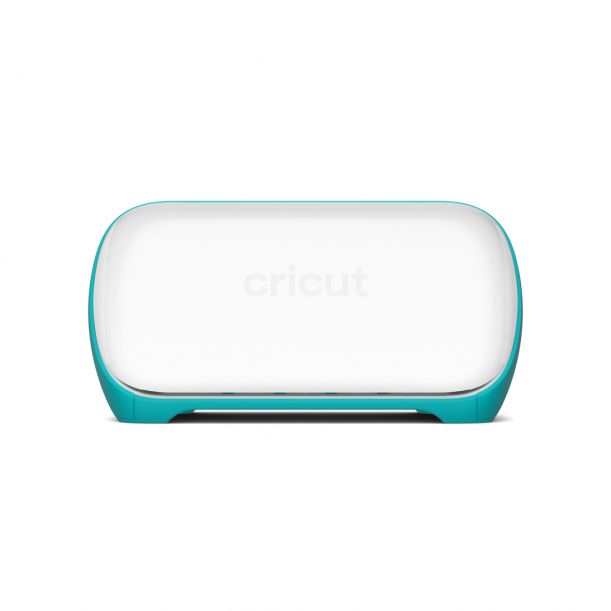 A Cricut Joy is a great starter machine for women in their 20s. This machine offers the ability to cut vinyl, card stock, and more! A woman in her 20s will find herself traveling with the Cricut Joy, making gifts for friends, and home decor.

I couldn't think of a better gift idea for women in their 20s – especially a lovely lady who is creative and expressive.
Get the details: Cricut.com or Amazon.com
18. Magic Hands truShiatsu Neck & Back Massager with Heat (Oprah's Favorite Things 2019 List)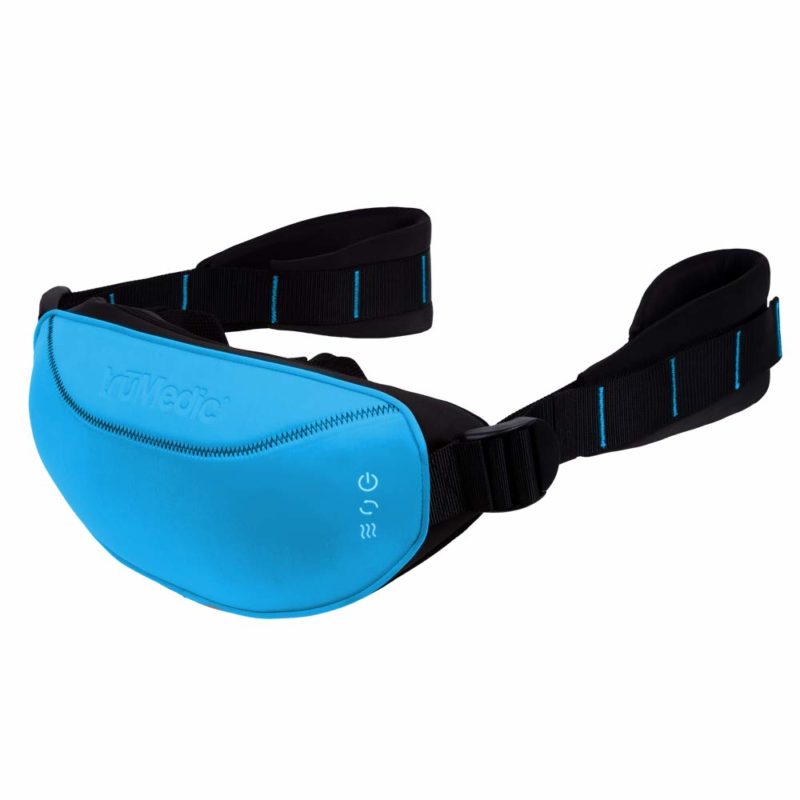 Women in their 20s appreciate glamour, self-care, and pampering. Give her the gift of all of the above with this heated massager!
Four deep-kneading massage nodes utilize patent-pending technology that recreates the feeling of actual human hands with virtual thumbs. Each rotating node is designed to recreate the relaxing sensation of a lifelike two-handed Shiatsu massage for high-performance relief of sore and aching muscles.

Get the details: www.amazon.com
19. Smart Water Bottle
Sometimes drinking more water is all we need to feel energized and brighten our mood. And with the new and improved Hidrate Spark 2.0A smart water bottle, staying hydrated is as easy as blink, drink, sync. The bottle keeps track of your water habit and helps you meet your daily hydration goal. There's no better time than the present to start living healthier. Why not do it in style?
Get the details: www.Amazon.com
20.
On The Go Personal Coffee Maker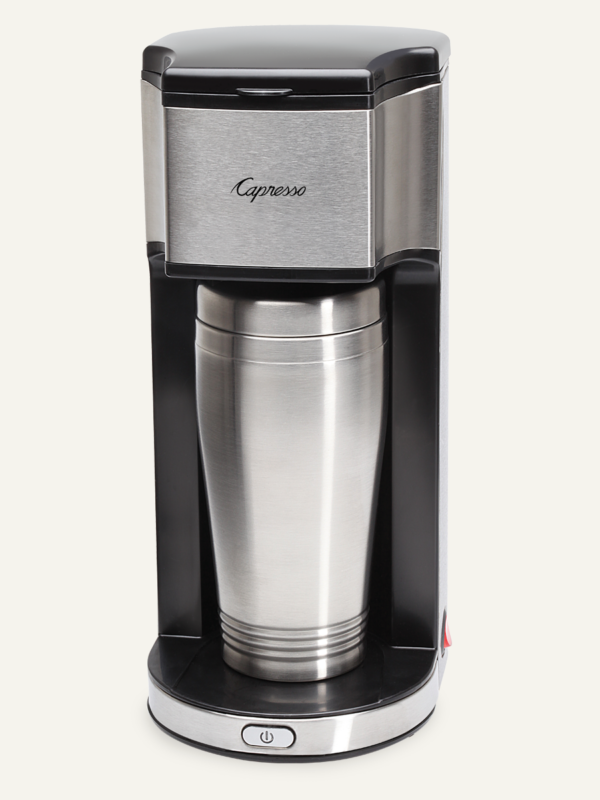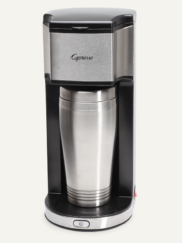 Being able to brew an entire pot of coffee is a luxury. Even more so, we don't need that much coffee at one time. We want just enough to take on the go. Wasting coffee isn't good. Reheating coffee makes it taste burnt. The On-the-Go Personal Coffee Maker does exactly what you want: no more, no less. It will brew your coffee directly into a stainless steel insulated thermal travel mug extremely fast. Keep it at your work desk or on your kitchen counter at home. Caffeine becomes more of a necessity as we get older, so it's better to get the best products now while it's at such a great price.
Get the details: On-the-Go Personal Coffee Maker
BONUS GIFT IDEA
Photo Credit: the-places-we-travel.myshopify.com
This home state wooden ornament is a great idea for women in their 20s who love to represent their home state. Ornaments are made to order and are available for any state. Surprise her with something small, yet meaningful this year!
What are your favorite gifts for women in their 20s?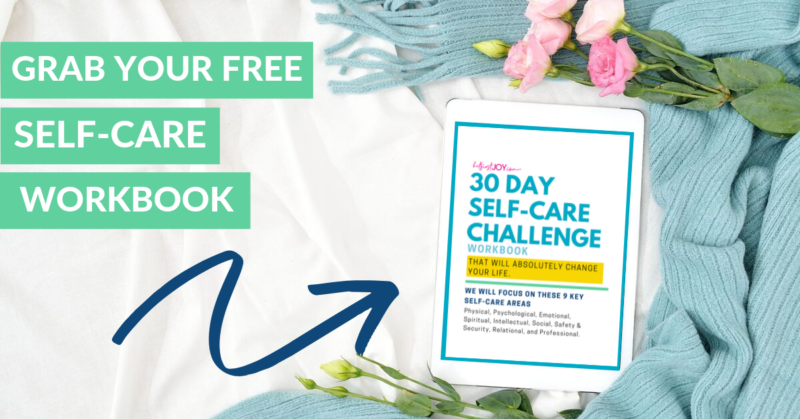 DISCLOSURE
As an Amazon Associate I earn from qualifying purchases. This post may contain affiliate links and/or promotional products, all opinions expressed are that of But First, Joy only. Read my full disclosure.