We could all use something to brighten our lives – especially in these trying times. These are my favorite gifts to increase joy & happiness for women who need it.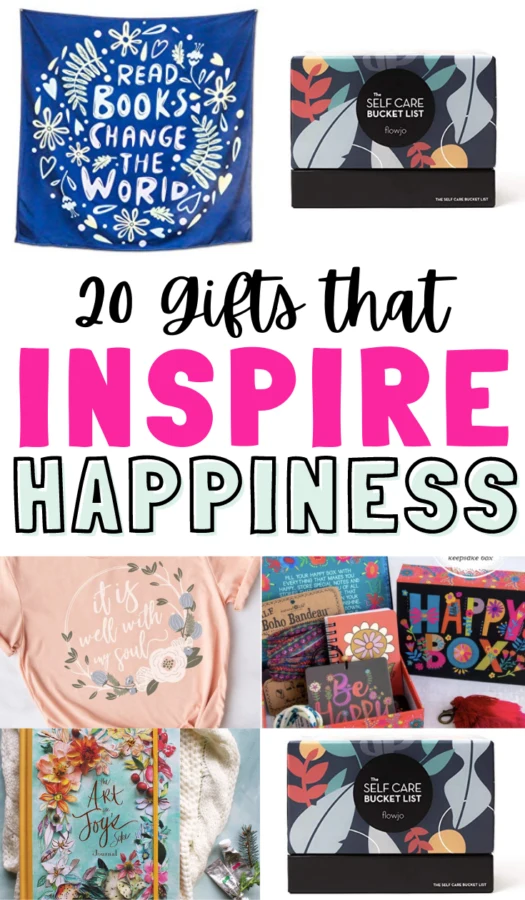 As a woman who is on an unending self-care and wellness journey, I can really appreciate things that make me smile. From motivational mugs to a colorful handbag – these are the things I like to look at. We want to fill our lives with only things that spark joy, as Marie Kondo would say.
Gifts That Inspire Happiness
You're bound to find something to make her smile in this list of gifts. From gifts that relieve stress to things that are just nice to look at – there's certainly something about this gift guide that brings joy to the heart.
Enter to win a gift from this guide below!
One lucky winner will win a Gratitude Soapery Holiday Bundle! This is valued at over $39 USD. The winner will receive the following:
1 Comfort Bath Fizz
1 Abundance Bath Soap
1 Compassion Bath Soap
Gratitude Soapery Giveaway
ENTER TO WIN by using the giveaway tool above! Good luck and happy shopping!