I am the queen of finding the best breakup songs that will have me wallowing in my own pity. There's something about a sad song and a good cry that I'm addicted to. 
Call me Taylor Swift because I sure was a maneater (Nelly Furtado song reference) in my younger years. Along with every breakup, whether it was my decision or not, came an entirely new list of breakup songs. I'd watch movies and search the iTunes just to find a song that made me soul bleed.
RELATED: 30 Things to NEVER do Right After a Breakup
I know it sounds depressing, but there has always been some sort of comfort in listening to a breakup song. Maybe it was because it helped me to get through the sad stage of the breakup or maybe because I knew I wasn't the only one in the world feeling that way.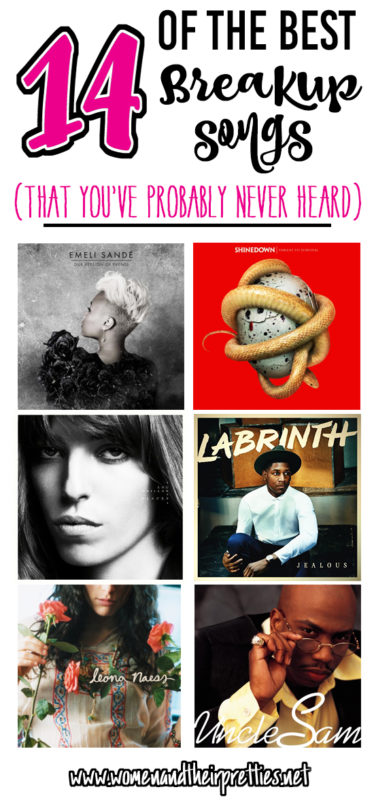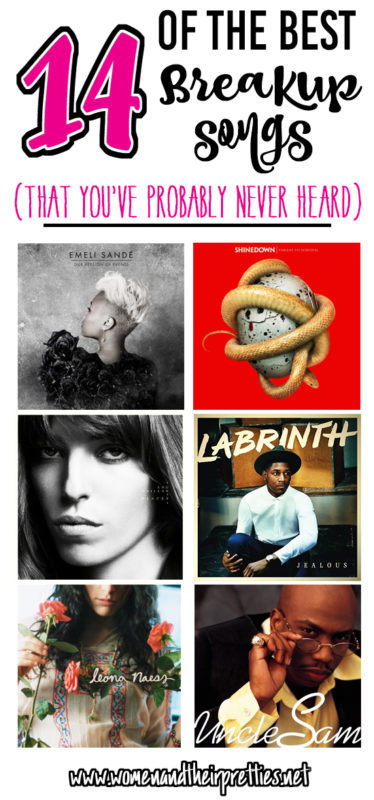 I can't be the only one dying for a list of new breakup songs. I've searched my iTunes for my most-played breakup songs to make this list for all of you. I filtered out the popular songs, such as Sam Smith's Stay with Me and Adele's Someone Like You.
Maybe you've heard a couple of these sounds before, but I bet you haven't heard them all. Listen to them. Cry. Buy them on Amazon. Listen to them 10 times back to back. Cry some more. Thank me in the comments below. 
1. Be Mine – Ellie Golding & Erik Hassle
This is probably the best breakup song of all time. There's something about these two delicate voices that makes you want to start bawling. This song is basically about realizing that the one you love will never be yours.
If you've experienced this before, then this will hit you right in the heart. Even if you've never experienced it, the song will make you incredibly emotional – especially if you're an empath.
2. I Don't Ever Wanna See You Again – Uncle Sam
Okay, maybe you have heard this song. I listen to every genre of music, so sometimes I just assume everyone has heard something that I haven't. That's why I included this song. I think it's beautiful and heartbreaking. This song is about a woman cheating on her guy with his bestfriend. If you've been there before, then every word will speak to you. Download it Here
3. Ballerina – Leona Naess
This will make you laugh. The first time I ever heard this song was on the show Weeds. It was playing while Nancy was watching a video of her husband that passed away.
It knew that I had to add this song to my collection. This song is about realizing how you really feel, after someone has already left. I'm sure we've all felt this before and if not, lucky you! Download it Here
4. ICU – Lou Doillon
After listening to a few songs in the iTunes Store (trying to find new music) and this song was recommended to me. I knew immediately that I needed it in my playlist!
I can totally relate to loving someone, losing them, and feeling like you see them everywhere you go. My favorite line is, "And of course, I wonder… Does it happen to you? Does my ghost ever come looking for you?" Download It Here
5. Jealous – Labrinth
I first heard this song on The Voice. An incredibly singer covered the song and like I usually do, I searched the lyrics, found the original, and fell in love. Labrinth's voice gives me goosebumps.
This is one of the best breakup songs I've heard. It basically explains difficult it is to see someone you love with someone else and to know that they are living happily without you. Download it Here
6. Nothing Lasts Forever – J.Cole
If you're into rap music, then you'll love this one. I spent many nights listening to this and crying. I was in a toxic relationship and the lyrics were basically written for me, it felt. Definitely one to listen to, even if you aren't into Rap. Download the album here
7. Maybe – Emeli Sandé
Do you remember the popular song Next To Me "You will find him, you'll find him next to me." It got a lot of radio play and I loved it.
I looked up the artist, which is Ms. Emeli Sandé, bought her album, and discovered this song. It's basically about deciding to keep fighting for a relationship or to just give it up. Download it Here
8. Thick As Thieves – Shinedown
I am a huge Shinedown fan. The song, The Crow & The Butterfly is one of the greatest songs ever made.
I was fortunate enough to attend an intimate, acoustic performance with Shinedown and got to hear a few songs from their new album, Threat To Survival. This one I can relate to so much after being in a love/hate relationship. Download it Here
9. A Case of You – James Blake (a Joni Mitchell cover)
I'm pretty sure I heard this song on a TV show. This is James Blake's cover of the Joni Mitchell song. His voice is chilling. I think we've all felt a love like this. It's saddening, yet glorious. Download It Here
10. Almost Lover – A Fine Frenzy
I've listened to this song for many, many years. It's one of my go-to breakup songs. The song speaks for itself. It's about a romance ending before it even started. I can definitely attest to that. Download it Here
11. Where Do I Go From Here – Marie Digby
I discovered Marie Digby many, many years ago. I was in my early 20s and somehow I stumbled upon her. Those were the days when I searched for new music regularly (I don't have time now).
RELATED: 5 Stages of a Breakup and How To Get Through It Without Losing Yourself
Her music really touches my soul. This song was one I've cried to many, many times. I specifically remember it being my theme song for a really bad heartbreak. Download Her Music
12. Over You – Graffiti6
This is another song that I heard on a TV show. If I hear a good song on TV I either search for the lyrics online or a use the awesome Shazam app to tell me which song it is.
Then, I head over to Amazon Music or iTunes to download it. Next, I binge-listen to it. This is an anthem for heartbreak. It will make even the least emotional person cry. Download it Here
13. Almost Doesn't Count – Brandy
Maybe this was your theme song back in the day or maybe you've never heard of it. I do know one thing – you know who Brandy is. I'm not sure if this song got much radio play, but it's a favorite for me.
I used to listen to it when I was a teenager going through the phases of puppy love. If you've ever experienced an "almost relationship" then this is for you. Download it here
14. I know Why – Marian Hill
I actually stumbled upon this song in my own iTunes today. Apparently, I bought it at some point and don't remember it at all. I think it's incredible.
It's different from what I'm used to – in a great way. I'm not 100% sure if this is meant to be a breakup song, but it is to me. It sounds like a toxic relationship and missing someone from the past. Download it here
What is your favorite breakup song?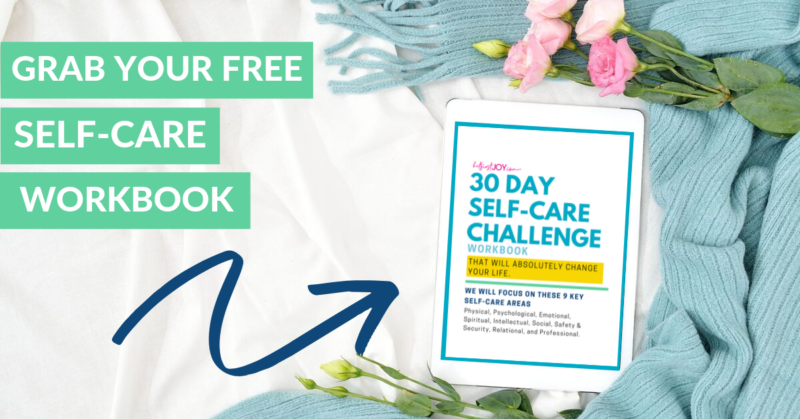 DISCLOSURE
This post may contain affiliate links and/or promotional products, all opinions expressed are that of But First, Joy only. Read my full disclosure.