She's survived the reckless 20s and now she's probably got her ish together: a good job, her own place, and lots of responsibilities. If anyone deserves something special – it's her! Here are 30 gifts for women in their 30s that are fun, useful, and will not age her one bit.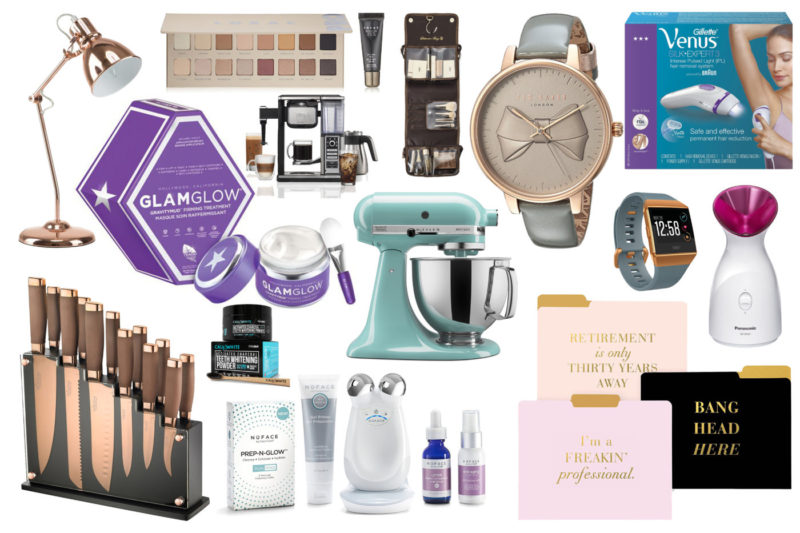 A year ago, I created a gift guide for women in their 20s and it's been the hottest guide this year. It turns out that nobody knows what to buy women based on their age. If anyone knows the struggle, it's me. For years I've been receiving gifts from my family that aren't necessarily fit for my age. I've learned that as we grow older, our tastes change.
However, our families (and maybe friends) remain stuck on what you told them you were into 10 years ago. Hopefully this gift guide will give you a little insight on what to pick up for women in their 30s because the trendy, busy woman they were at 20, may not be the same comfortable, content woman they are at 30. Many of these gifts can be purchased with Amazon Prime for 2-day shipping!
30 Gifts for Women in Their 30s
1. An Inspirational T-Shirt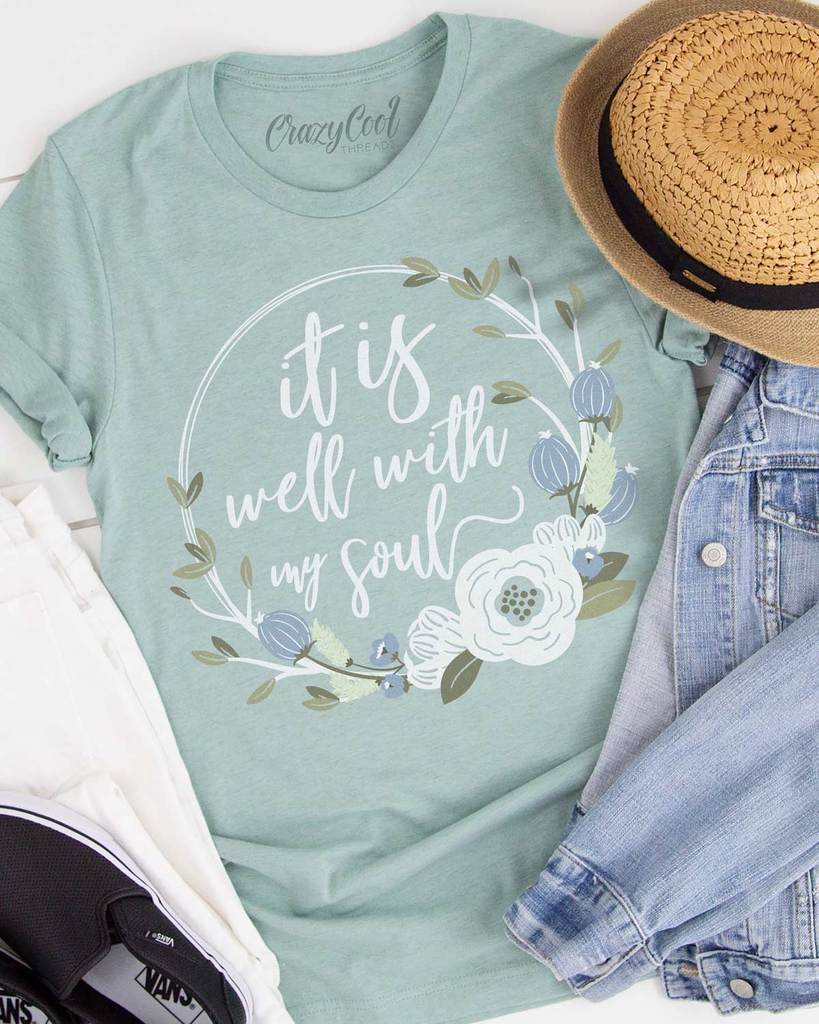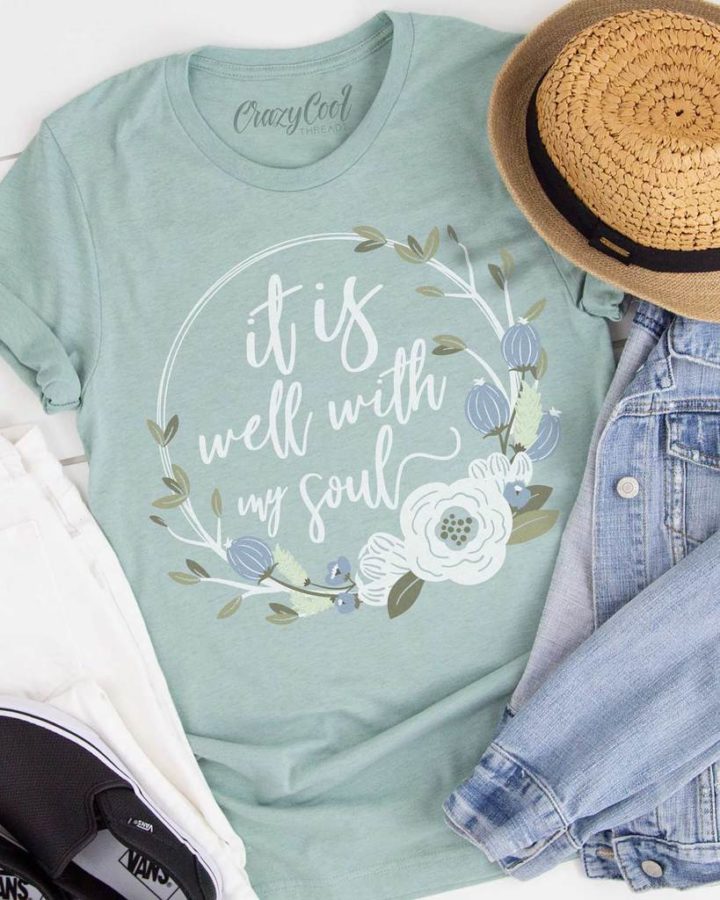 Inspirational Tees are the new trendy thing and I think every woman in her 30s and beyond would love one! At Life Family Joy you can grab her a t-shirt she will want to wear all the time. Actually, grab a few!
Get the details: LifeFamilyJoy.com
2. Cricut Machine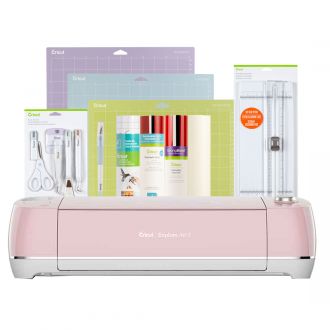 There is something so special about making something. It gives you a sense of accomplishment being able to see a finished project.
For women in their 30s, offering her a gift that allows her to express her creativity, while making quality gifts, home decor, cards, and more – is something she will be incredibly thankful for. Cricut machines are the gifts that keep on giving.
[maxbutton id="2″ url=" https://cricut.com/en_us/machines.html" ]
3. Canvas Pop
The older we get, the more we appreciate a custom framed print of our most special moments. At Canvas Pop, you can have all her favorite photos printed on canvas, framed, or even printed on magnets. A women in her 30s would appreciate a personal gift like this one. Get a photo of you two printed on canvas. It's a gift to be cherished for a lifetime.
[maxbutton id="2″ url="https://shareasale.com/r.cfm?b=384007&u=975389&m=25092&urllink=&afftrack=" ]
4. An Everyday Watch – Ted Baker "Brooke" Watch
No other watch brand has stood the popularity test of time quite like Ted Baker. This Brook rose-gold watch speaks tractability with a touch of elegance and style. The popular stainless steel rose-gold case and rose-gold stainless-steel band combo will work with every outfit and will quickly become a staple piece in any women's wardrobe. With a 50 meters / 165 feet / 5 atm water resistance and durable mineral crystal, this watch will keep on ticking and looking great even on your toughest days. Set the trends with your impeccable fashion sense and amp up your wardrobe with the latest from Ted Baker Brook watches.
[maxbutton id="2″ url="http://amzn.to/2CQSEGX" ]
5. A Luxury Cosmetics Travel Bag (Destination Bags)
Fashionably elegant and intelligently designed, Cosmetics is the epitome of refined travel. Its streamlined storage compartments maintain the integrity of your beauty essentials and intuitive features, from built-in hangers to expandable pockets, and makeup brushes, ensuring luxe organization on-the-go. Designed in Canada with premium, quilted and ultra-sheen fabric, Cosmetics is finished with an accent broach to highlight its timeless flair.
[maxbutton id="2″ url="https://destinationbags.com/collections/women/products/cosmetics1″ ]
6. Pro Facial Steamer (Panasonic)
Enjoy spa-quality facial sauna treatments at home with the stylish, compact nano ionic Panasonic Facial Steamer. The push of a button generates a soothing wave of steam particles 4,000 times finer than ordinary steam to penetrate, moisturize and thoroughly cleanse your skin.
Use this steamer face cleanser as part of your daily skin care regimen to soften the skin for easier makeup application and longer lasting results. Use at the end of the day for gentle, effective facial sauna cleansing and makeup removal. This versatile beauty tool is also the ideal way to replenish the natural moisture in your skin and maintain a beautiful, natural-looking complexion.
[maxbutton id="2″ url="http://amzn.to/2zb0ed4″ ]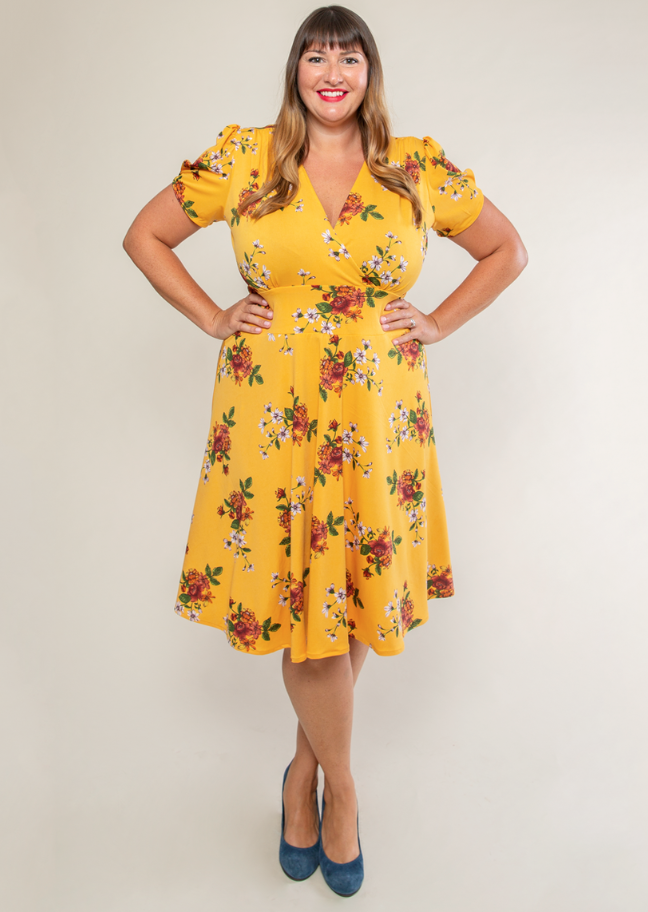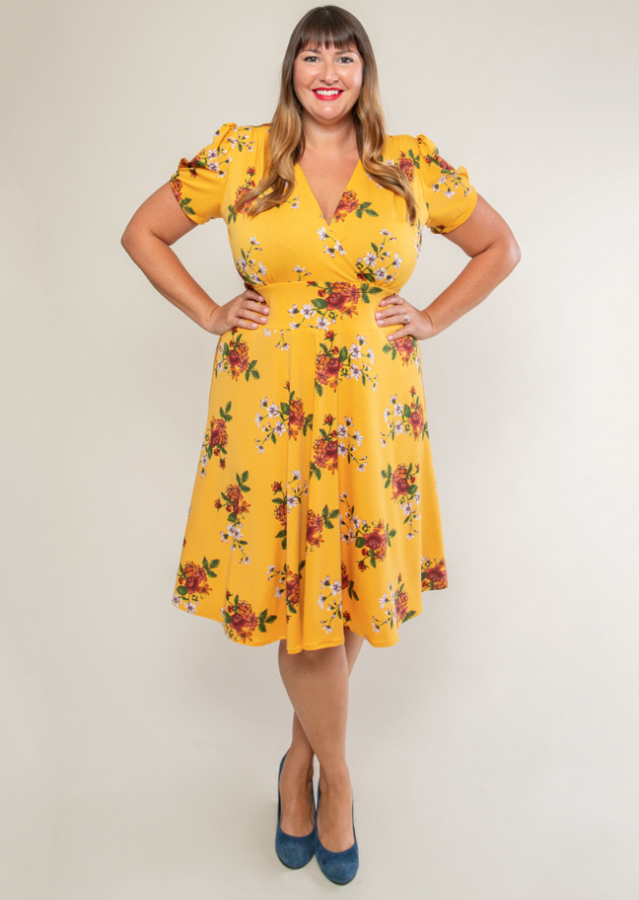 7. The PERFECT Wrap Dress – Karina Dresses
Every woman should have at least one perfect wrap dress in her closet. It's the world's easiest dress to throw on for any occasion. Wrap dresses used to be considered a thing of the past. Fortunately, Karina Dresses has the most beautiful designs that you could ever find. Their dresses are great for every size woman! They fit in all the right places and the price matches the quality.
[maxbutton id="2″ url="https://shareasale.com/r.cfm?b=480763&u=975389&m=47395&urllink=&afftrack=" ]
8. KitchenAid Stand Mixer
Choose from over 20 different colors of the KitchenAid Artisan Series Tilt-Head Stand Mixer for the one that perfectly matches your kitchen design or personality. Easily make your favorite cakes and multiple batches of cookie dough with the 5-quart stainless steel mixing bowl with comfortable handle. With 10 speeds, the standmixer will quickly become your kitchen's culinary center as you mix, knead and whip ingredients with ease. And for even more versatility, the power hub fits optional attachments from food grinders to pasta makers and more.
[maxbutton id="2″ url="http://amzn.to/2CRikDi" ]
9. Hair Volumizer Beauty Tool (VOLOOM)
Unanimously reviewed as a breakthrough in hair styling tools, the VOLOOM hair volumizer creates "volume pockets" in the under layers of your hair lifting the top layers up and away from your scalp. It just takes minutes and your hair will have lift and fullness like never before. And it lasts for days! You control the volume: Just a little lift or go for the glam!
[maxbutton id="2″ url="http://amzn.to/2zaBRwr" ]
10. Charcoal Teeth Whitening Kit (Cali White)
By this point in life, a lot of women are realising their teeth won't stay white forever (thanks to years of coffee, tea & wine drinking!) Our natural teeth whitening products, including our best selling Activated Charcoal & Organic Coconut Oil toothpaste, are a gentle & effective way to whiten your teeth. You'll start seeing visible results within 1 week and they're vegan friendly and peroxide free for sensitive teeth. "We teamed up with Mother Nature to deliver a powder with the most effective whitening and detoxifying ingredients on earth. Food Grade Activated Charcoal, Baking Soda, Stevia, & Peppermint create a powerful teeth whitening effect with zero tooth sensitivity."
[maxbutton id="2″ url="http://amzn.to/2zbAEVD" ]
11. Disney Kitchenware
Age doesn't mean a thing when you've got a love for Disney. Trust me, I'm entering my 30's and my love for Disney has only become more intense. Since thirty-somethings don't necessarily play with toys anymore, give them the next best thing – Disney Kitchenware! BoxLunch has a little something for every Disney Lover!
[maxbutton id="2″ url="https://www.boxlunch.com/home/kitchen/?prefn1=license&prefv1=MICKEY%20MOUSE%7CDISNEY" ]
12. Compact Touch-up and Travel Iron (Collar Perfect)
Collar Perfect is a compact and quick ironing solution that works by clamping onto collars, cuffs, creases, between buttons, and other parts to smooth out wrinkles. Transform it into a regular iron by opening the wings flat.
[maxbutton id="2″ url="http://amzn.to/2B4hUNs" ]
13. Fire HD 8 Tablet
Read. Watch. Listen. Play – Give women in their 30s a gift that gives her variety, entertainment, and convenience! The Fire HD 8 Tablet has all of that, plus a little something more. Now with Alexa, for quick access to the information and entertainment you want. Ask questions, play music, check your calendar, get the news, weather, and more – just press the home button and ask. Enjoy millions of movies, TV shows, songs, Kindle eBooks, apps and games – including Netflix, Facebook, HBO, Spotify, and more Prime members get unlimited access to over a thousand books and magazines, millions of songs, and thousands of movies and TV episodes – at no additional cost
[maxbutton id="2″ url="http://amzn.to/2CQRMSC" ]
14. A Stylish Table Lamp For Her Office
Style and function are artfully combined in this modern table lamp. Adjustable arm add functionality to table lamps. Brass& chrome finish table lamp provides flexible and functional table top lighting. Features and adjustable lamp head. Dimmer on/off switch on the base. Bright light is great for reading or other tasks. This is a perfect gift for working women in their 30s!
[maxbutton id="2″ url="http://amzn.to/2CTHVvr" ]
15.
Lorac Natural Eyeshadow Palette
A natural look is just what she needs for her everyday life! Go pro with lorac pro palette 3. The third edition to our original, best-selling pro palette. This pro artistry palette is packed with 8 shimmer and 8 matte eye shadows in all the soft and feminine shades you need to create the hottest looks straight from the red carpet. Lorac's velvety-smooth shadows are infused with soothing botanicals and are ultra-pigmented to perform wet or dry so you can shade, shadow, line and define your eyes, just like a pro.
[maxbutton id="2″ url="http://amzn.to/2BtHtrn" ]
16. A Smart Fitness Tracker (Fitbit Ionic)
It's really time to start paying attention to her health! Introducing Fitbit Ionic—the watch designed for your life. Find the guidance to reach your goals with dynamic personal coaching, built-in GPS and continuous heart rate. Stay motivated by storing and playing 300+ songs and get inspired by a global fitness community. Plus, get convenient access to popular apps, payments on your wrist and a battery life of up to 5 days.
[maxbutton id="2″ url="http://amzn.to/2BtOXe6″ ]
17. Ninja Coffee Bar System
Because at this point, she doesn't have time to wait in line at Starbucks. The next-generation Ninja Coffee Bar is a single serve and glass carafe coffee system-complete with a built-in frother with hot and cold frothing capabilities, a host of delicious coffee recipes you can create and enjoy, all from the comfort of home and it comes with the Ninja XL Hot & Cold Multi-Serve Tumbler for hot or iced coffee-big enough for you, or brew for two. Pod-free single serve and carafe brewing allows you to achieve unlimited variety and personal customization of your coffee drinks. Ninja's Advanced Thermal Flavor Extraction technology allows you to unlock the full flavor potential of your favorite ground coffee and enjoy a hot, great-tasting brew with variable levels of richness. Ninja's Custom brews include Classic, Rich & Over Ice Brew. Ninja's Signature Brews, Cafe Forte and Specialty, take coffee to the next level. Cafe Forte is a full-bodied cup of coffee that amplifies your coffee's unique nuances down to the last sip. Specialty Brew is a super-rich concentrate that can be combined with frothed milk to create bold, decadent coffeehouse-style drinks-hot or cold, layered or blended.
[maxbutton id="2″ url="http://amzn.to/2kWihPk" ]
18. A Comfy T-Shirt
Because every woman in her thirties, needs something comfy and cute – that makes a statement. Even if that statement is about dogs. Women's vintage jersey short sleeve everybody tee with quote on the front.
[maxbutton id="2″ url="http://amzn.to/2zb9SMO" ]
19. Robot Smart Vacuum (Diek)
DEIK robot vacuum provides you the most convenient way to keep your carpets and hard-surface floors clean. The extra-large dustbin easily holds a day's worth of dust. You don't have to worry about emptying it often. The two-in-one wet and dry mopping are optional-the mopping attachment can be added and removed as required for complete customization over how your Deik robot vacuum cleans.
[maxbutton id="2″ url="http://amzn.to/2BKlaun" ]
20.
NuFACE Infinite Glow Skin Care Kit
Ideal for the serious beauty seeker, this collection reveals a fresh-from-the-spa glow at home with this full size multi-solution micro current regimen. Beloved by celebrity aestheticians and spa professionals, micro current energizes skin for a visible improvement in radiance, tone and contour. Think of it as Fitness For Your Face: exercise sculpts and tones the body, micro current contours and tones the face. The FDA-cleared NuFACE Trinity Device with Facial Trainer attachment uses micro current technology and is clinically proven to improve facial contour, skin tone and wrinkle reduction. It targets jowls, jawline, cheeks, eyebrows and forehead to maintain a glowing, lifted complexion. Perfectly packaged in a premium keepsake box, the Infinite Glow collection combines the power of micro current with a complete skincare regimen infused with hydrating hyaluronic acid to help keep skin hydrated all day long. Experience the beautifully glowing results of this 5-Minute Facial-Lift.
[maxbutton id="2″ url="http://amzn.to/2BtCiaT" ]
21. Fun Filing Folders
When you want the best in office and giftware, trust C.R. Gibson, synonymous with quality for more than 140 years. Starting with the creation of the very first baby book in 1898, families around the world have depended on C.R. Gibson as their number one provider of products that celebrate life's most cherished moments. Today you'll not only find baby books and photo albums, you'll also find a wide choice of party supplies, gift ideas, and little luxuries to make your life easier and more colorful. Understanding the importance of design and craftsmanship, all C.R. Gibson products offer a tradition of quality in products that highlight classic styling as well as today's top fashions.
[maxbutton id="2″ url="http://amzn.to/2CUpfeO" ]
22.
Barè Alchemy Soothe Serum
Baré Soothe serum is made with the Kakadu Plum Extract, the natural source of the highest Vitamin C on the planet. It also contains Argan Oil, Oat Bran Extract, Pichia/Resveratrol Ferment Extract, and Tasman Pepper Fruit Extract. It protects your skin with soothing botanical extracts and boosts cell structure with resveratrol and hyaluronic acid for smooth, glowing skin. Apply your Baré serum to a cleansed face, neck and décolletage. Use morning and night, alone or before applying moisturizing products.
[maxbutton id="2″ url="http://amzn.to/2BuUEZ4″ ]
23.
Smart Water Bottle – Hydration Tracker
When it comes to reaching your fitness goals, encouraging an active lifestyle is great, but it's not possible without great hydration. Being consistently hydrated helps you improve your mental alertness that helps with better focus and memory.
Like your fitness tracker, Ozmo is a complete system designed to help you achieve a greater level of wellness. With ability to measure and record both your water and coffee consumption, the smart bottle and companion app track your progress throughout the day to help you reach your hydration goals. So, you'll know whether that 4pm latte is a good idea, or how much you should drink after that 5-mile bike ride. With Ozmo you can go about your day feeling healthy and energized, wherever you go, whatever you do.
The Ozmo Smart Bottle connects with the Ozmo App via Bluetooth and gives you a personalized hydration goal. It syncs with Fitbit, Apple Health and Garmin and auto-adjusts your hydration goal post workout.
[maxbutton id="2″ url="http://amzn.to/2BWZn5g" ]
24.
EveryHue Beauty Products
The Hue Foundation Brush is ideal for Glow Perfect tinted moisturizer, liquid or cream foundations. It is also great with liquid highlighters and cream blushes. Our cruelty-free brush is made with high quality synthetic fibers with soft to medium density bristles. It is a perfect tool for achieving a flawless, airbrushed look.
Glow Perfect is a lightweight, buildable tinted moisturizer with a satin finish. This skin nourishing formula is natural-looking and gives the skin a healthy glow.
[maxbutton id="2″ url="https://www.everyhuebeauty.com/" ]
25. Smart Home Device (Amazon Echo)
Use Echo to switch on the lamp before getting out of bed, turn on the coffee maker on your way to the kitchen, or dim the lights from the couch to watch a movie—all without lifting a finger. Ask Alexa to turn on the TV, turn up the volume, change the channel, or play your favorite movie. Echo can control your Amazon Fire TV and select devices from Sony, Dish, and Logitech.
Control multiple devices at scheduled times or with a single voice command, like locking the doors and turning off the lights when you go to bed. Echo works with lights, locks, switches, thermostats, and more from WeMo, Philips Hue, SmartThings, Insteon, Nest, ecobee, and Wink.
[maxbutton id="2″ url="http://amzn.to/2zbDKbT" ]
26. Laser Hair Removal System
Gillette Venus Silk-expert is a clinically tested IPL for permanent hair reduction. It is the only IPL with a SensoAdapt skin tone sensor which reads and adapts the light intensity at every flash, for a safe and effective treatment. A lower leg can be treated in 10 minutes. in normal mode.
[maxbutton id="2″ url="http://amzn.to/2BSKC3o" ]
27. Crock-Pot Express Cooker
In today's fast-paced world, you need a multi-cooker that can keep up with your lifestyle. The Crock-Pot Express Crock Multi-Cooker can cook meals up to 70% faster than traditional cooking, so you can spend less time in the kitchen and more time with friends and family.
With the Express Multi-Cooker, thanks to 8 pre-set pressurized settings for various foods, you can choose to eat sooner, or you can use the slow cook setting to come back later to a delicious hot meal. You can also steam, brown, or sauté before programming, making one-pot meals easier than ever.
[maxbutton id="2″ url="http://amzn.to/2BaO5qE" ]
28. Rose Gold Knife Set
The Forte 13-piece Block Set includes an attractive, black knife block with magnetic siding to display the twelve accompanying knives. The knives feature rose-gold, titanium-coated, stainless-steel blades with comfortable handles in a rich, chocolate brown and bolsters and ends to match the blades. The set includes six steak knives, as well as a chef's knife, bread knife, santoku knife, utility knife, paring knife and bird's beak knife.
[maxbutton id="2″ url="http://amzn.to/2B9nXwg" ]
29. Copper AirBake Cookie Sheets
The AirBake Nonstick Copper Cookie Sheet will help you create flawless homemade baked goods. Made from durable, air-insulated carbon steel with a nonstick coating to prevent burning and features Micro-Dome technology to decrease bake times by up to 15%.
[maxbutton id="2″ url="https://www.bedbathandbeyond.com/store/product/airbake-reg-nonstick-14-inch-x-16-inch-cookie-sheet-in-copper/1062490283?skuId=62490283&mcid=PS_googlepla_nonbrand_bakeware_online&product_id=62490283&adtype=pla&product_channel=online&adpos=1o1&creative=224484706032&device=c&matchtype=&network=g&mrkgadid=558436079&mrkgcl=609&rkg_id=h-dacae4b2d16cce9a5cdaed29bc4ac5b0_t-1513568056&gclid=Cj0KCQiAyNjRBRCpARIsAPDBnn0GrVx1bubkJB00WQpHJmzqXqonhBbW3Z9VWJuOk-Jqo8BCJBg9ocsaAvgpEALw_wcB" ]
30.
GlamGlow Gravity Firming Mud Mask
GRAVITYMUD is an Out of This World Innovative Peel Off Mud treatment that instantly leaves skin feeling firmer and more lifted. Mega-Targeted ingredients transform from White to Brilliant Chrome, delivering toned, sexy contours. Powered by TEAOXI Marshmallow + Licorice Leaf.
[maxbutton id="2″ url="http://amzn.to/2CTve3U" ]
So, tell me! What did you get her?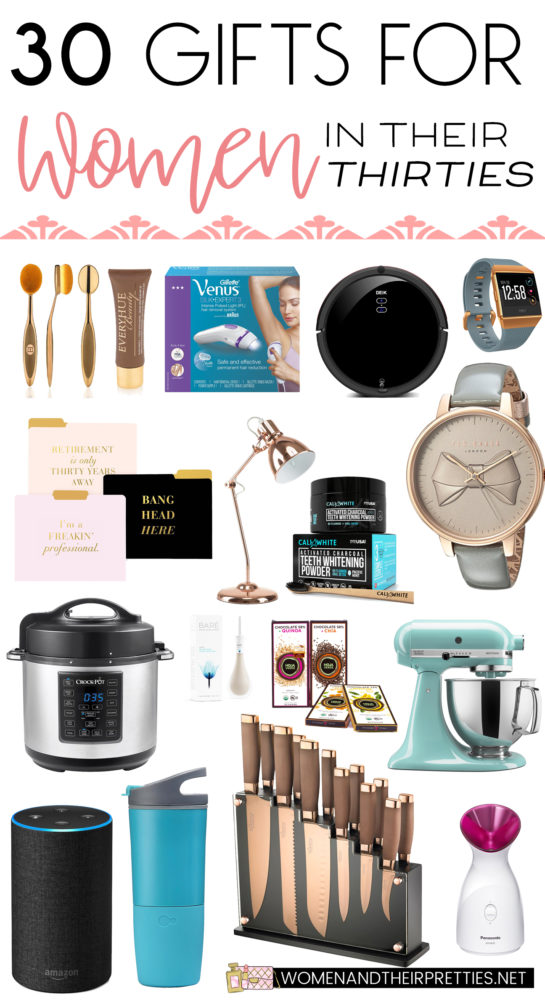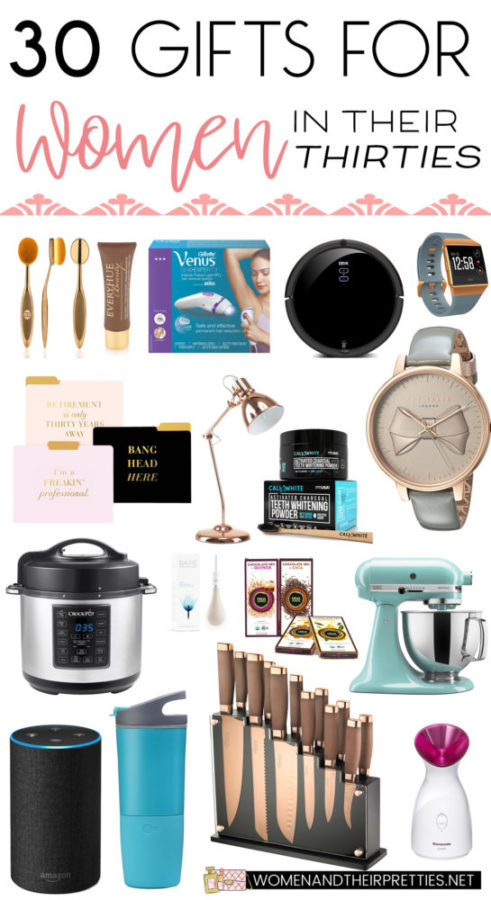 I hope you find something for your 30-something gal. If you have more recommendations or would like to see more age range gift guides for women, men, or children, please let me know!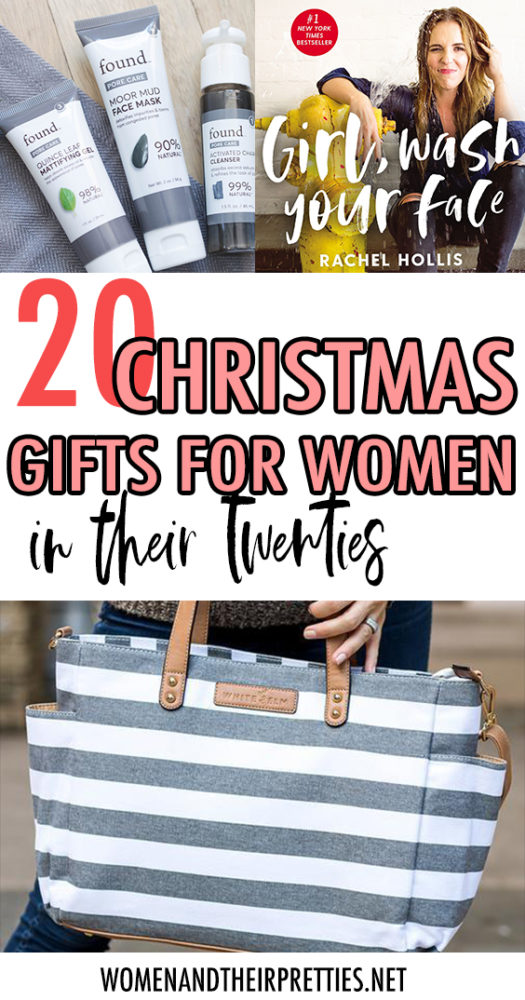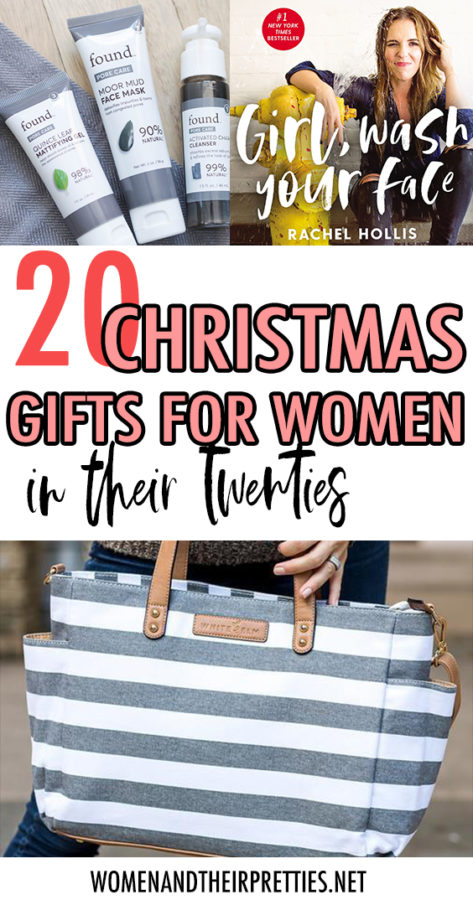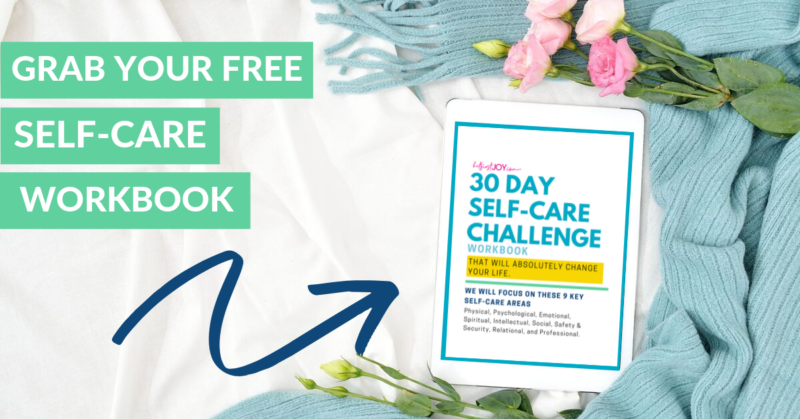 DISCLOSURE
As an Amazon Associate I earn from qualifying purchases. This post may contain affiliate links and/or promotional products, all opinions expressed are that of But First, Joy only. Read my full disclosure.