If you're at a loss for ways to express love to a spouse, you'll love this list of over 50 ways to show love based on their love language.
First of all, it's important to have your significant other take the free love language test to find out what their love language is. This will help you to understand how to show them love in a way that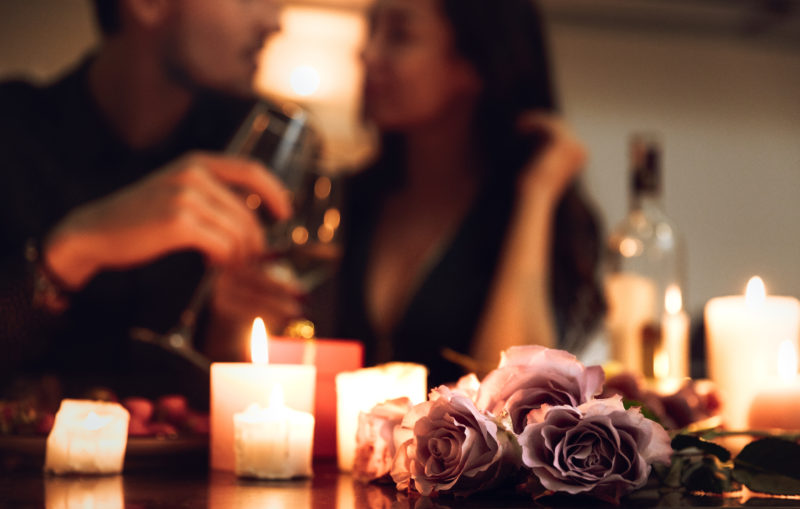 Valentine's Day, anniversaries, and birthdays! Oh my! Flowers, chocolates, and movie theater tickets are selling out all over the country for these special days.
For Valentine's Day, you've probably been bombarded with advertisements for all kinds of gifts, some of which you can't justify buying. When the media (and your social media feeds) are filled with people buying expensive gifts for their spouses, it's easy to feel like you're not doing enough unless you do the same.
It's just not true.
You don't need to shower your spouse with luxury goods to show them you care! In fact, not everyone feels loved when they're given gifts.
Ways To Express Love to a Spouse based on Their Love Language
These ideas are based off of the five love languages: spending quality time, giving and receiving gifts, words of affirmation, acts of service, and physical touch. When these special days roll around, you can express your love to your spouse in a way they'll truly appreciate!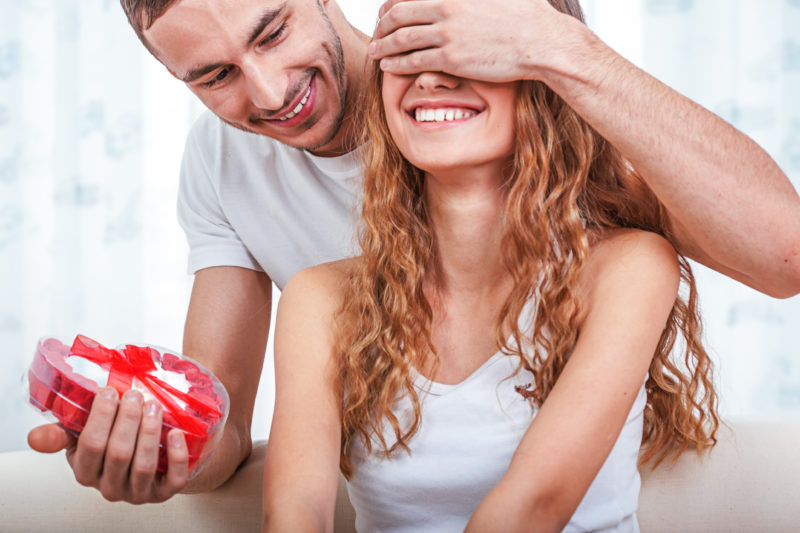 Love Language #1: Giving and Receiving Gifts
Browse Amazon's Find a Gift tab to see unique gift ideas!
Make a Build-A-Bear. Record your own voice!
Get them a gag gift that you know they'll be entertained by.
Buy them something they've been eyeing, but don't necessarily need (a cool new gadget).
Upgrade their work or play space with new supplies, equipment, or tools.
Subscribe them to a service or subscription box that you think they'd love.
Buy them a small trinket that reminds you of them.
Replace something of theirs that no longer works or is almost empty.
Pay (or contribute to) a bill that your spouse has been stressed about.
Pickup a bottle of their favorite wine, liquor, or soft drink.
Buy them a treat from a place they love (or a place they one day hope to visit).
Buy 2 concert tickets to see an artist your spouse likes.
Stock your spouse's mini fridge or snack drawer with snacks and drinks.
Give your spouse a gift certificate to a spa or salon.
Make a memory keepsake by placing photos, ticket stubs, and other things from your adventures in a shadow box.
Buy a digital photo frame. Then, upload photos of you and your spouse onto it
Have your spouse's favorite pet(s) screen printed onto a white T-shirt. Then, have your spouse's face screen printed onto white T-shirts that fit your pet(s).
I also recommend these gift ideas: 100+ Gifts for Men you Probably Haven't Thought of and 20 Gifts for Women in Their 20s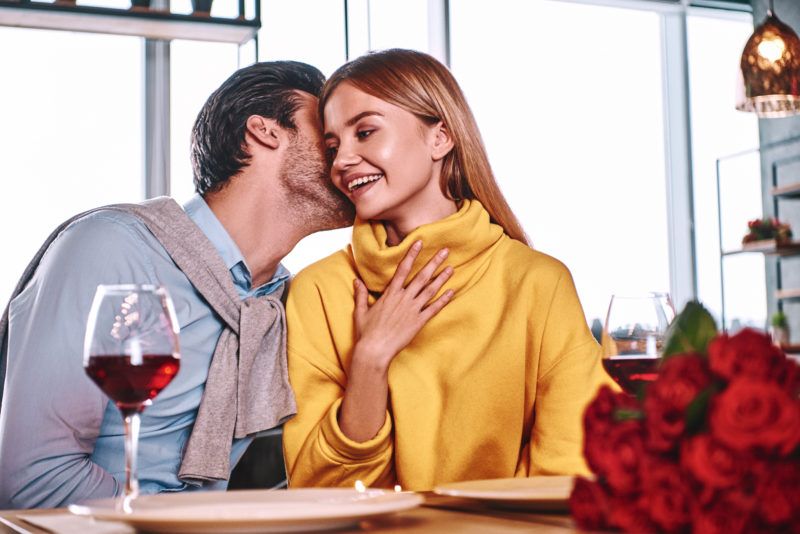 Love Language #2: Words of Affirmation
Write 52 reasons why you love your spouse on a deck of playing cards. Present the deck as a gift.
Write a love letter and place it in an envelope. Leave it by their nightstand or in the mailbox.
Thank your spouse face to face, giving specific examples of what you're grateful for.
Brag about your spouse and/or their latest accomplishments.
Make a heartfelt post on social media (#ManCrushMonday or #WomanCrushWednesday)!
Express an interest in one of your spouse's hobbies or passions.
Remind your spouse of all the reasons you married them.
Cut them some slack on something that normally irritates you.
Have your kids draw your spouse a card for a special day.
Draw or paint something for your spouse. Frame it before giving it to them.
Remind your spouse of how attractive they are.
Start a gratitude tree just for them!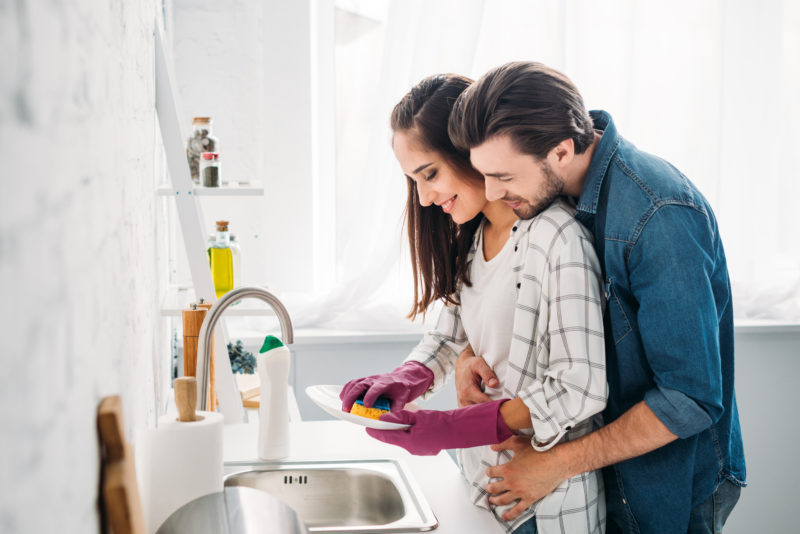 Love Language #3: Acts of Service
Get their car washed (or wash it yourself if the weather allows).
Cook a fancy dinner for your spouse.
Wash your sheets and comforter to give your spouse a warm bed to come home to.
If your spouse's phone or laptop are broken, have them repaired.
Clean a part of the house that doesn't get cleaned often.
Give them "coupons" to redeem for you to handle a certain task (a grocery run, doing their laundry, etc.).
Take care of a chore that is usually assigned to your spouse.
Walk the dog (or tend to another family pet).
Hire someone to complete a difficult service around the home, like the lawn or house cleaning.
Handle your family's taxes this year (as long as they're simple enough to not require an accountant).
Have their clothes dry cleaned.
Learn a new skill that will make things easier on your spouse in the future.
Offer to help with a personal project or work project your spouse is handling.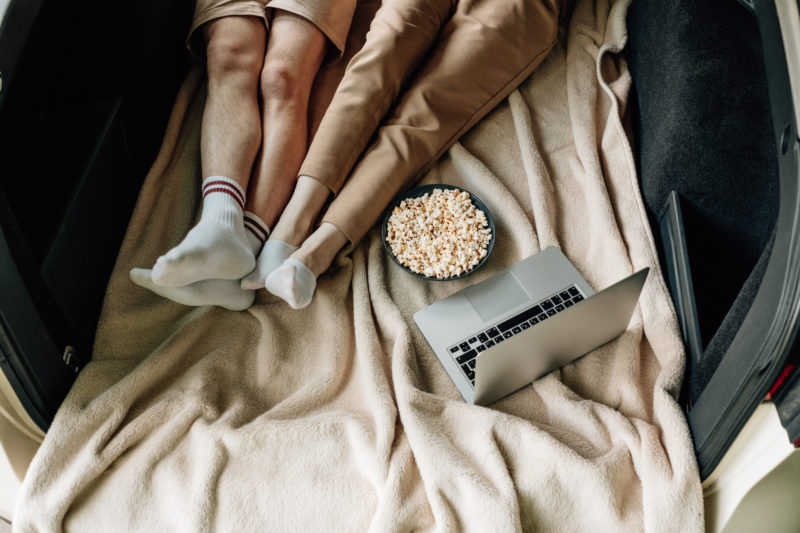 Love Language #4: Spending Quality Time
See an act at a local comedy club.
Play a game they love with them, without them asking!
Plan a trip to a place your spouse has always wanted to visit.
Watch a movie marathon at home.
Send your kids off on a sleepover so you can spend the night uninterrupted.
Rent a cabin or hotel for the weekend.
Cook a meal together.
Show your spouse a new TV show that reminds you of them.
Watch videos from your wedding.
Go for a walk, run, or hike together.
Visit a nearby museum.
Act like tourists in your own city. Do a Google search for things to do in your area to find new activities.
Head to a ski lodge or to the beach for the weekend.
Take a class together. Look for fun exercise, art, or unique classes that cater to adults.
Go to a fun restaurant, like a hibachi grill or a dim sum eatery.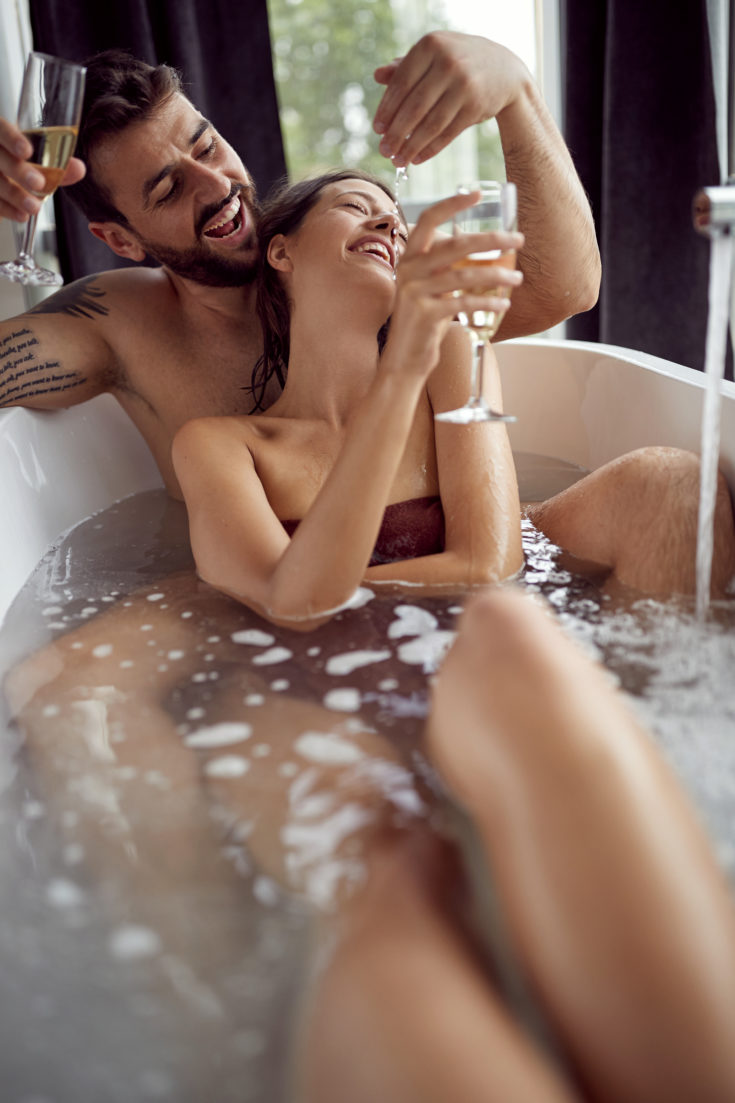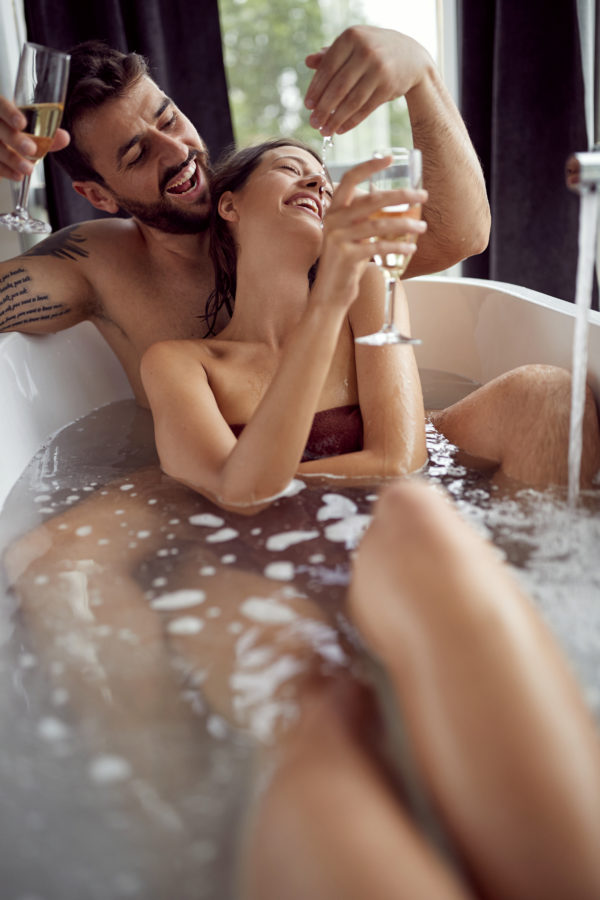 Love Language #5: Physical Touch
Give your spouse a back massage.
Give them a pedicure, along with foot massage.
Let your spouse be the little spoon.
Give your spouse a random hug.
Hold hands in public.
Comb your hand through their hair.
Take a bubble bath together.
If you usually don't initiate physical touch, do so today!
Cuddle next to them on the couch..
Randomly embrace them by rubbing their back or kissing their hand.
Play fight with them.
Dance with one another while holding them close.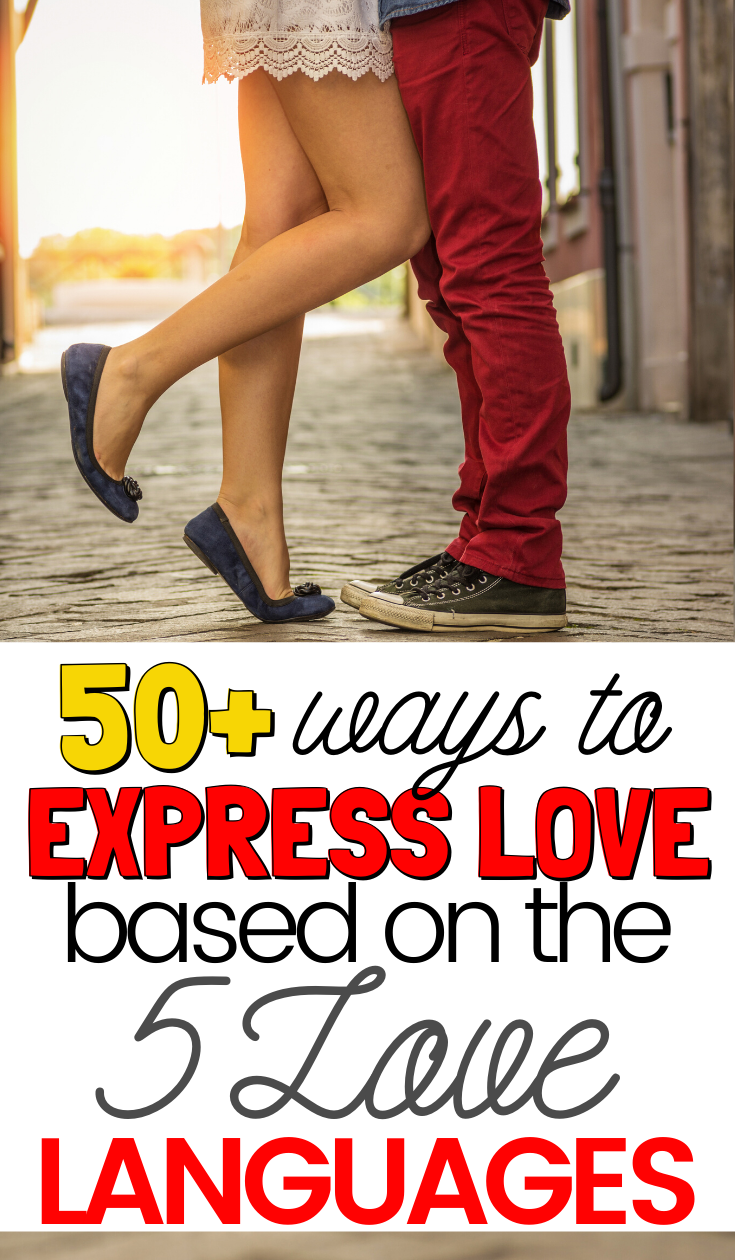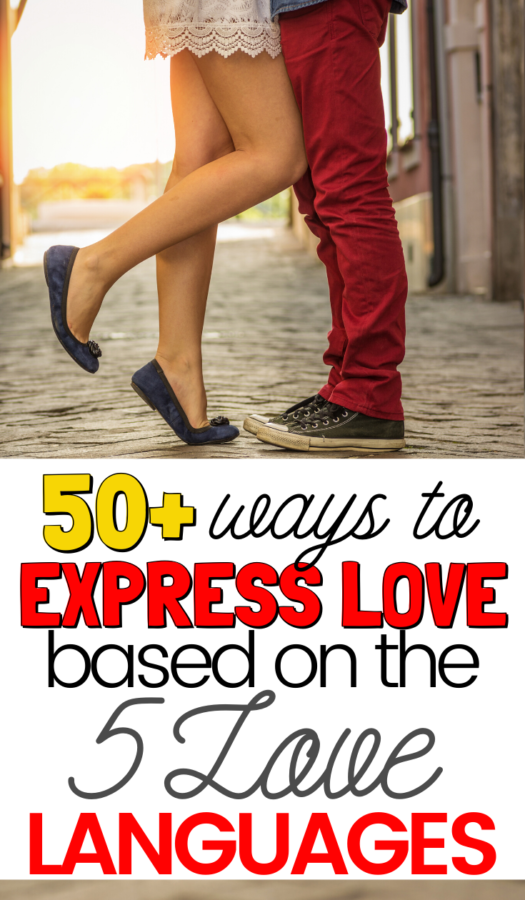 Any chance you get, use these foolproof ways to express love to a spouse. Whether they'd be touched by a thoughtful gift or some extra alone time, you can make their weekend special by paying attention to their individual needs. Your effort and attention to your spouse can make everyday, one you look forward to every year!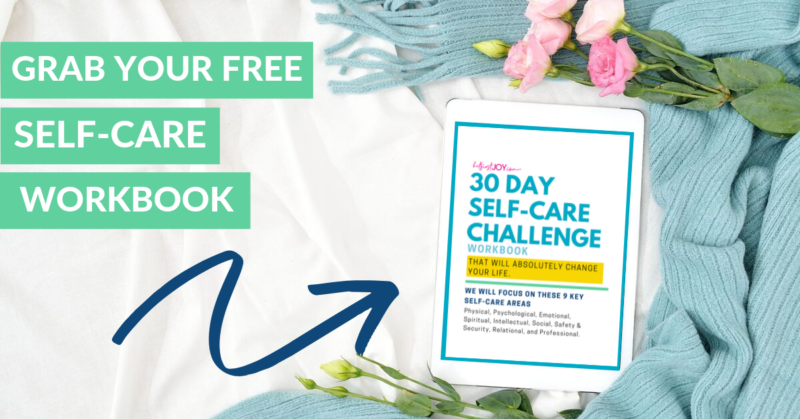 DISCLOSURE
As an Amazon Associate I earn from qualifying purchases. This post may contain affiliate links and/or promotional products, all opinions expressed are that of But First, Joy only. Read my full disclosure.