In this guide, you'll find a list of over 150 gifts for him that are great for men in 2020!
Have you ever heard of writer's block? Well, sometimes we get "Shoppers block".
It's time to buy a gift for your guy and you just can't think of a single thing.
Well, here's 168 SUPER cool gifts that you probably didn't think of! Here you will find gifts perfect for your boyfriend, husband, father, father-in-law, brother, and guy friends!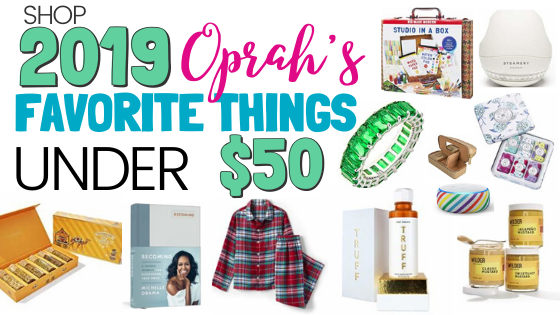 We have taken the guess-work out of it and asked our men what they want! Browse these products and get the men in your life checked off your list!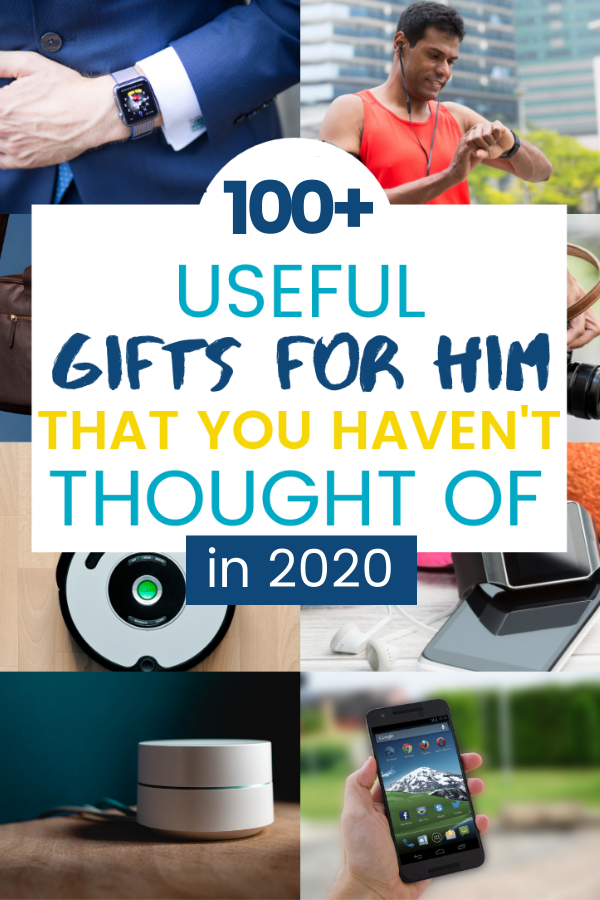 This gift guide is updated annually as is current as of 2019! Plus, almost all these gifts can be purchased on Amazon with Prime 2-day shipping! You can also find 30 more gift ideas for him here!
1. Echo Dot & Sengled Smart Lighting Kit
This bundle contains the Echo Dot (3rd Gen) and the Sengled Smart Color Lighting Starter Kit (2 A19 bulbs + hub). Connect your smart lights to Alexa for easy voice control of your lights. Just ask, "Alexa, turn on the living room light". Use your voice to turn on lights, adjust thermostats, lock doors, find TV shows, and more with compatible connected devices.
---
2. Shark ION Robot Vacuum

The Shark ION Robot Vacuum R85, with Smart Sensor Navigation 2.0 and a multi-axis bumper for advanced object detection, makes it easy to stay ahead of everyday upkeep in your home. A large-capacity dust bin allows for minimal interruption while you clean. With 3X more suction power in Max Mode than the Shark ION Robot R75, the R85 adeptly handles debris, pet hair, and carpet and hard-floor cleaning.
---
3. Fitbit Ionic Fitness Tracker Watch

Fitbit Ionic Smart Watch. The Fitbit Ionic is designed to give you your fitness big picture. Housed in a sleek-looking wearable is a smart hub that provides coaching, workouts, tracking, and more–all backed by built-in GPS, multi-sport modes, and SmartTrack automatic exercise recognition. The Ionic functions as a traditional smart watch, too, delivering notifications (like texts calls, and calendar alerts) and access to apps, onboard music, and built-in payments. The large watch face is on-trend with a bright display and sleek metallic accents that make this tracker infinitely wearable–all-day, every day.
---
4. Ammo Can Man Crate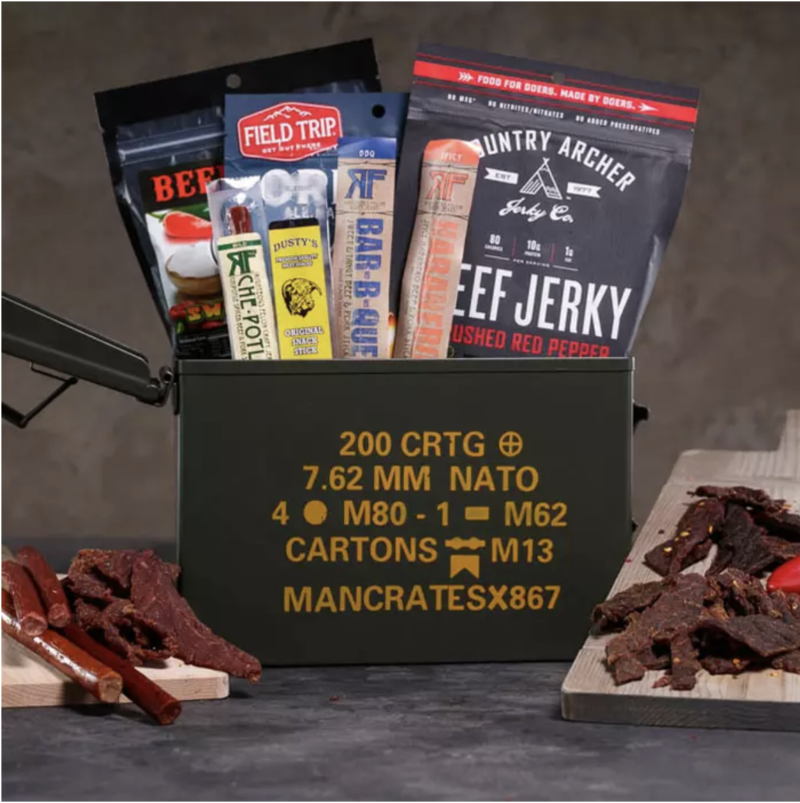 "Tough" isn't a word we like to hear near "jerky." But when it's describing the airtight, water-resistant, totally rad ammunition can holding said jerky, well, we're all ears.
We've stuffed a NATO spec'd ammo can with lean, savory cuts of the most deliciously marinated jerky known to man. Tenderloin-tenderfoots and jerky-junkies alike will love this collection of delectably sweet, savory and spicy meat morsels.
Treat his taste-buds to a lesson in delectably dried jerky with the Premium Jerky Ammo Can.
GET IT HERE: ManCrates.com
---
5. Calphalon Classic Self-Sharpening Knife Set

Knives stay sharp for a lifetime with the Calphalon Classic Self-Sharpening Stainless Steel 15-piece Knife Block Set with SharpIN Technology. Sharpeners are built right into the block, automatically sharpening straight edge knives every time a knife is removed or replaced from the block to ensure peak sharpness at the start of every cutting task. Knives are made from high-carbon, no-stain steel, and feature a forged construction. In addition, knives have a comfortably balanced handle and are labeled so you can always pull the correct knife out of the block. Set includes 8-in. Chef's Knife, 8-in. Bread Knife, 6-in. Utility Knife, 7-in. Santoku Knife, 3.5-in. Paring Knife, 8 Steak Knives, Kitchen Shears and a Knife-Sharpening Block.
---
6. Courant Catch Wireless Charging Device (Oprah's Favorite Things 2019)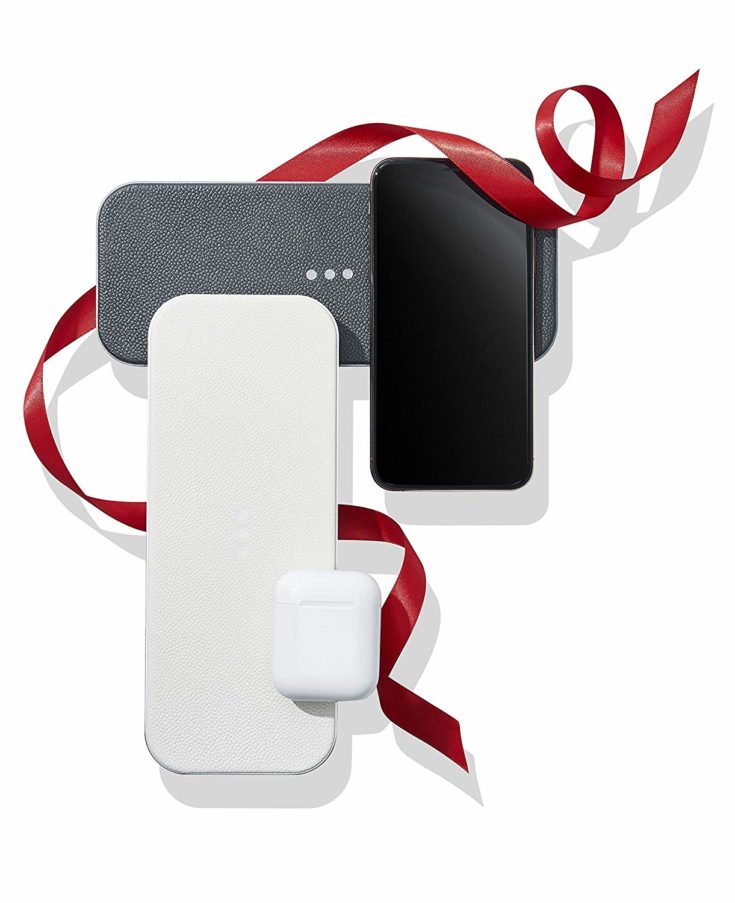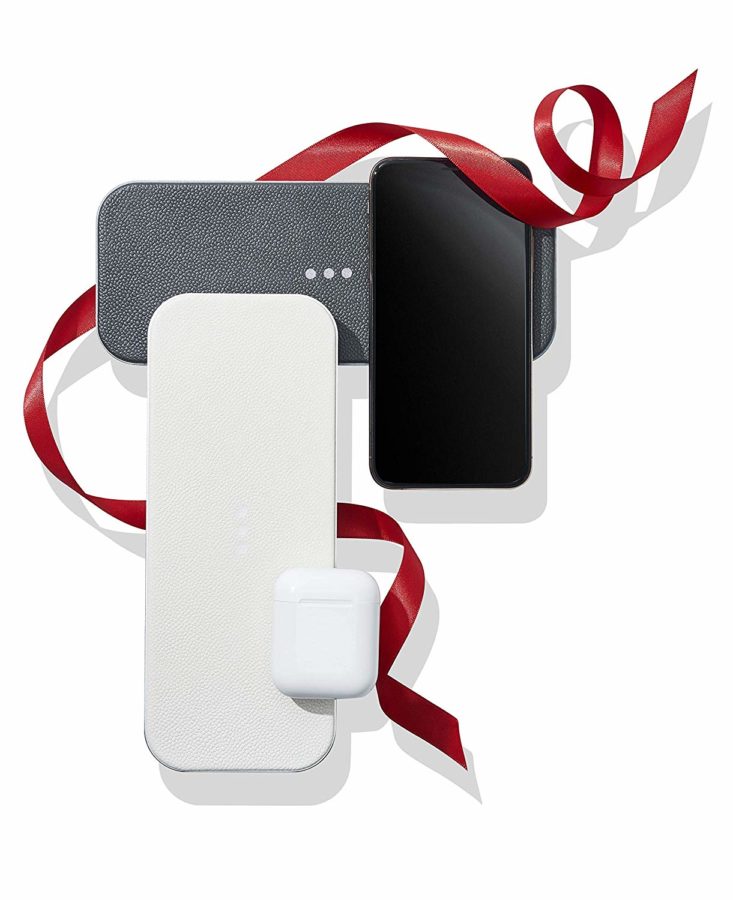 This multi-device fast wireless charging station is perfect for men who love their tech. They can charge multiple devices all in one place. Plus, it's very stylish and comes in a variety of colors!
---
7. Sprocket Portable Printer
With the portable, lightweight HP Sprocket Photo Printer, print photos from your smartphone or tablet just as easily as you post them. Make time spent with friends more memorable with instantly sharable 2×3-inch snapshots of every fun-filled moment. Use the free HP Sprocket App to customize photos with filters, borders, and emojis, scan printed photos, and view photo collections. Includes 10 sheets of HP ZINK 2×3-inch photo paper with peel-and-stick backing for instant photos or stickers.
---
8. iBobber

The iBobber is the first fish-finding device to utilize Bluetooth Smart and sonar technology. It gives fishing enthusiasts a clear and reliable way to spot their next catch. Unlike boat-mounted fish finders that only show what's directly under the craft, iBobber can be cast up to 100-feet away with sonar pings 135 feet deep. The iBobber turns on upon contact with the water, then syncs with a smart device (iOS and Android) to show fish location, size (over/under 15"), water temperature and more. iBobber also includes a Waterbed Mapping mode, illustrating the contour and structure of the waterbed, helping fishers avoid potential snags underwater, target fish more efficiently and see where that "bruiser" may be hiding.
---
9. Hickory Farms Sausage & Cheese Gift Set
The ultimate gift for the meat & cheese lover. From smoked and spicy cheeses to creamy Cheddar and Swiss. These cheeses pair perfectly with Our Signature Beef Summer Sausage topped on Golden Toasted Crackers. This gift is perfect to send to someone to let them know you're thinking of them or would like to surprise someone when they need a pick-me-up. Environmental Care: We purposefully use environmentally-friendly packaging materials whenever possible. Our biodegradable gifting grass not only protects the specialty selections in our delicious food gifts, but it also works wonderfully as mulch for your garden.
---
10. Scratch Off World Map
Looking for a way to visualize your travel goals and dream vacations? MyMap is perfect for keeping track of where you have been and where you're yet to go. Just use the Scratch Tool, that is included, to scratch off the gold foil that covers the places you have visited. You will have a custom scratch off map of the world that you can frame or keep stored away like a scroll.
---
11. George Forman Indoor/Outdoor Grill

Hope you're hungry! (Or have lots of friends!) The George Foreman indoor/outdoor grill has room for over 15 servings of delicious meats, veggies, kabobs, desserts, and more! Plus, it's right there in the name and it's totally true-you can use this grill just as easily outdoors as you can indoors. It's made possible by the removable grill stand that's sturdy on the patio and can be removed for countertop grilling. Add in the removable grill plate and the patented fat-removing slope, and you've got the power to create large, tasty portions of everyone's favorites with simple cleanup, to boot. What-and where-will you grill?
---



12. Moji Foot Pro

I personally always want a foot massage, the problem is that I don't always have someone that is willing to put their hands all over my feet. I for one, know that I don't want my hands all over my boyfriends feet. The Moji Foot Massager was created to give you that good quality massage, without begging your spouse or paying an arm and a leg! Simply place the massager on the floors and run your feet on the massager. The steels balls really get deep into your feet, giving your a relaxing and comfortable massage. This is a great gift for the men in your life! You can even stick it in the freezer for an ice massage.
---
13. Super Mario Collector's Edition Monopoly
The Super Mario Bros. Collector's edition of Monopoly allows players to buy, sell and trade locations from the eight worlds featured in the classic 8-bit version of the 1985 video game. Custom 8-bit styled game pieces complete this 8-bit classic styled Monopoly game with an original Super Mario Bros. Twist. Ages 8+ players 2-6.
---
14. Bose SoundSport Free Truly Wireless Sport Headphones

No wires mean no limits. And Bose sound sport free headphones are completely wireless, so you can enjoy total freedom of movement with nothing-not even a single cord-in your way. The acoustic package is designed to deliver sound so clear and powerful it will motivate you to go faster, lift heavier and train longer. Bluetooth technology transmits music from your phone to the headphones, so music plays reliably and consistently whether your phone is in your nearby gym bag, pocket or strapped to your arm. Worried your earbuds will fall out during your workout? don't be. Stay hear+ sport tips are built to stay comfortably in place, even when you're training hard. And if you can't find an earbud, all hope is not lost. You can track down lost earbuds using the Bose connect app's "find my buds" feature. It shows when and where the earbuds were last connected to your phone. Still having trouble finding your earbuds? don't worry, an audio signal from the headphones can Alert you to their location.
---
15. Leather Laptop Messenger Bag
Handmade by skilled craftsmen using High quality genuine leather and durable canvas lining. High quality YKK zippers for durability. This makes a great briefcase or laptop bag for men who love to be stylish!
---
16. Famous Gangster Mugshot Shot Glasses
This handsome set of shot glasses features mug shots of six of America's most notorious gangsters. So now you can down a bourbon with Pretty Boy Floyd, a Sambuca with Lucky Luciano, a schnapps with Bugsy Siegel, or a Jell-o shot with John Dillinger. Each shot glass has a front and profile mug shot of a famous gangster, along with his rap sheet. For instance, Lucky Luciano's rap sheet includes murder, racketeering, drug trafficking, and mugging. The set comes in an attractive box and includes Al Capone, John Dillinger, Bugsy Siegel, Lucky Luciano, Machine Gun Kelly, and Pretty Boy Floyd.
---
17. The Scrubba Wash Bag – Portable Laundry System
This is one of the coolest invention ever. It's a portable bag that doubles as a washing machine – a portable washing machine. Except, it's not a machine at all. With the wash bag you can travel, throw your dirty clothes in the bag. Roll and clip the bag with the built-in clip. Deflate it. Rub it. Add water to rinse, and hang to dry! It's as easy as that. This is an ideal gift for the men in your life that love to camp, hike, and travel! Wash clothes wherever and whenever you want for free with this ultra-portable washing machine! The Scrubba Wash Bag is the only bag with hundreds of internal Scrubba nodules that efficiently clean your clothes in minutes.
---
18. Wooden Cover Ups for Tech Devices
Hand crafted real wood cases and skins, specially designed to combine the unique natural beauty of wood with custom-fit protection for your smartphone, laptop, or tablet. These are beautiful skins that are one-of-a-kind. They are completely unique thanks to their natural grain patten. If you like a sleek look, this is for you. These are totally a style that the men in your life would love – simple and modern.
Purchase Here
Connect on Social Media: Facebook / Twitter
---
19. Versace Eros Eau de Toilette Spray
Eros is the fragrance that interprets the sublime masculinity through a luminous aura with an intense, vibrant and glowing freshness obtained from the combination of mint leaves, Italian lemon zest and green apple. An addictive sensuality delivered by Oriental, intriguing and enveloping notes like Tonka Beans, Amber, Geranium Flower and Vanilla. A racy virility symbolized by woods such as Cedarwood from Atlas and Virginia, Vetyver and Oak Moss, providing intensity and power.
---
20. Leather Journal for Men
We use 100% hand made crazy-horse leather; naturally tanned with special oils. This means our products vary in color and shade; no two journals look the same. It's also what gives the leather it's beautiful, rich, earthy scent. The soft and supple dark brown leather with distressed finish will get even better with age, and will last for years to come.
---
21. Heated Throw Blanket
Climb into your toasty bed and sleep soundly in warm, quilted softness. This Sunbeam Reversible Sherpa/Mink Heated Throw Blanket is made of soft, 100% polyester with a plush RoyalMink finish on one side and cuddly sherpa on the other. The EliteStyle II Controller gives you control over 3 heat levels, and the 3-hour auto-shutoff function allows for peace of mind. The exclusive ThermoFine warming system senses and adjusts throughout the night for the highest comfort and consistent warmth.
---
22. Instant Pot – Multi Use

Instant Pot is a smart Electric Pressure Cooker designed by Canadians aiming to be Safe, Convenient and Dependable. It speeds up cooking by 2~6 times using up to 70% less energy and, above all, produces nutritious healthy food in a convenient and consistent fashion. Instant Pot Duo is a 7-in-1 programmable cooker, it replaces 7 kitchen appliances as it has the functions of a pressure cooker, slow cooker, rice cooker, steamer, sauté, yogurt maker & warmer. 14 built-in smart programs (Soup, Meat/Stew, Bean/Chili, Poultry, Sauté, Steam, Rice, Porridge, Multigrain, Slow Cook, Keep-Warm, Yogurt, Pasteurize & Jiu Niang) cook your favorite dishes with the press of a button.
---
23. Phillips Digital Air Fryer

With the Philips Air fryer, you can cook healthier meals without giving up the taste and texture of your favorite foods. Using our unique rapid air technology, the air fryer fries, bakes, roasts and grills with a tablespoon or less of oil making it a perfect solution for fast and healthy meals and snacks.
---
24. Rachael Ray Cucina Hard Porcelain Enamel Nonstick Cookware Set

Adding earthy style and color to the kitchen, the Rachael Ray Cucina Hard Enamel Nonstick 12-Piece Cookware Set features saucepans, skillets, and more for creating delicious, memorable meals. Created by Rachael Ray for warmth and practicality, the modern rustic design of her Cucina Cookware collection adds an inviting touch to every delicious meal and dining occasion. Crafted with sturdy hard enamel porcelain exteriors and durable aluminum construction that promotes fast, even heating, the pots and pans incorporate the easy-to-use functionality and time-saving solutions Rachael is known for.
---
25. Rubik's Speed Cube Pro-Pack

Customize your cube! Adjust the spring tension, lubricate the moving parts and unleash your inner Speed Cuber! This is the perfect gift for anyone who is trying to improve their speed and loves a challenge. The Rubik's Cube is also a great way to strengthen your hand-eye coordination. Winning Moves has plenty of other fun games as well, so be sure to browse their shop here.
---
26. Stainless Steel Bottle Opener Comb
That's right! A stainless steel go-comb with functional bottle opener, so you can party in style. This go-comb has a lightly etched mesh design and fine teeth, great for short hair, beards, and mustaches. If you like to spruce up throughout the day or prefer to travel light, a go-comb is a great accessory you can take anywhere. The quality of this is impeccable. It brushes through the thickets parts of your hair effectively while untangling your hair delicately. This is a great gift for a man's stocking this year!
---

27. Futurepace Tech Stainless Steel Water Bottle
These eco-friendly bottles come in three classic colours and the double wall insulation keeps your drinks cold for 24 hours or hot for 8. They also come nicely gift boxed ready to slip under a tree making a great gift for him, her, hard to buy for family or colleagues, outdoorsy and sporty people, commuters, travellers – anyone really!
---
28. Whiskey Chilling Stones
Inspired by the Scottish, the "On The Rocks" expression is traced back to the 1940s. Cold river stones were cleaned and used to cool down whiskey while on the road. Scots also did not like their whiskey diluted with water, therefore using natural stones. It's the perfect gift for any whiskey lover. A stunning new way of drinking your spirits in a refined way.
---
29.

Spicewalla Kitchen Essentials Spices and Seasonings Set (Oprah's Favorite Things 2019)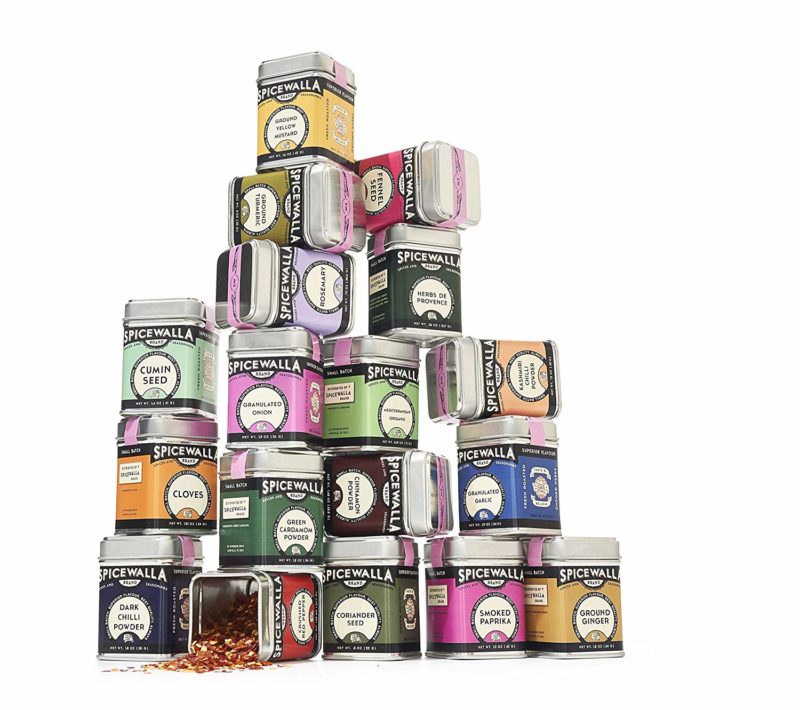 This 18-tin starter pack is the perfect gift for someone just getting their feet wet in the kitchen who needs to get their spice pantry started. Or, for the veteran chef that needs a refresh to the spices they might not have realized are now more than a year old, sitting on their shelf, losing flavor. Give the gift of a kitchen rejuvenation. Hey, maybe you even need that gift yourself.
GET IT HERE: AMAZON.COM
---
30.

Bartesian Premium Cocktail and Margarita Machine for the Home Bar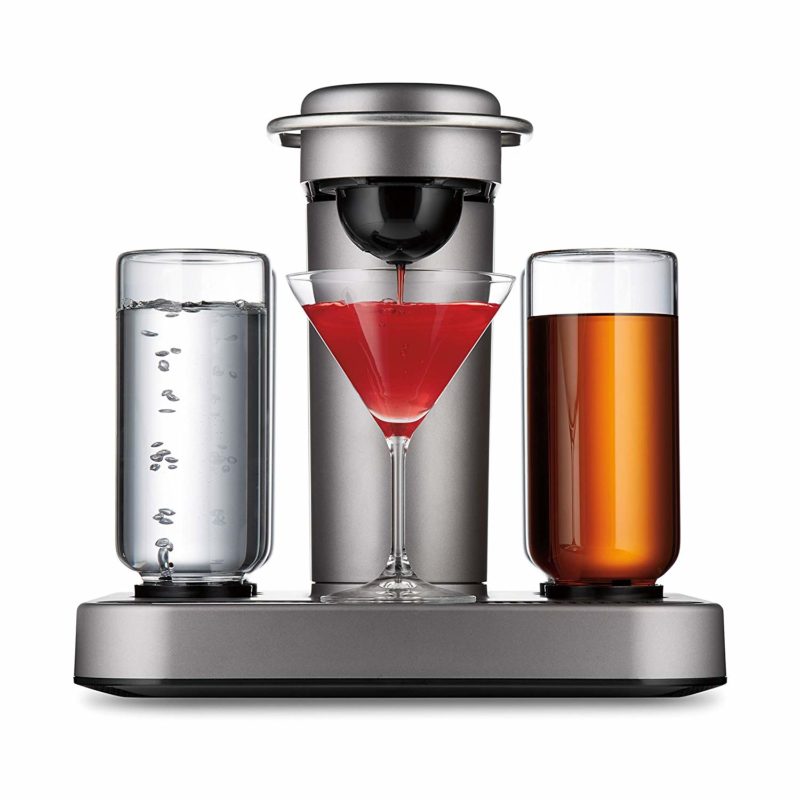 Bartesian is an intelligent drink system that lets you bring the bar home with the push of a button. Each Bartesian capsule is filled with the exact fresh ingredients needed to make a high-quality cocktail, which are then automatically mixed with your choice of spirit. You no longer require all the individual ingredients, knowledge, time and mess to craft your own premium, mixologist-approved drinks.
GET IT HERE: Amazon.com
---



31. Cuban Cigar Spray Giftset

Cuba was launched by the design house of Cuba. It is recommended for casual wear and is a fantastic gift idea for the cigar smoker in your life!
---
32. Truff Hot Sauce

(Oprah's Favorite Things 2019)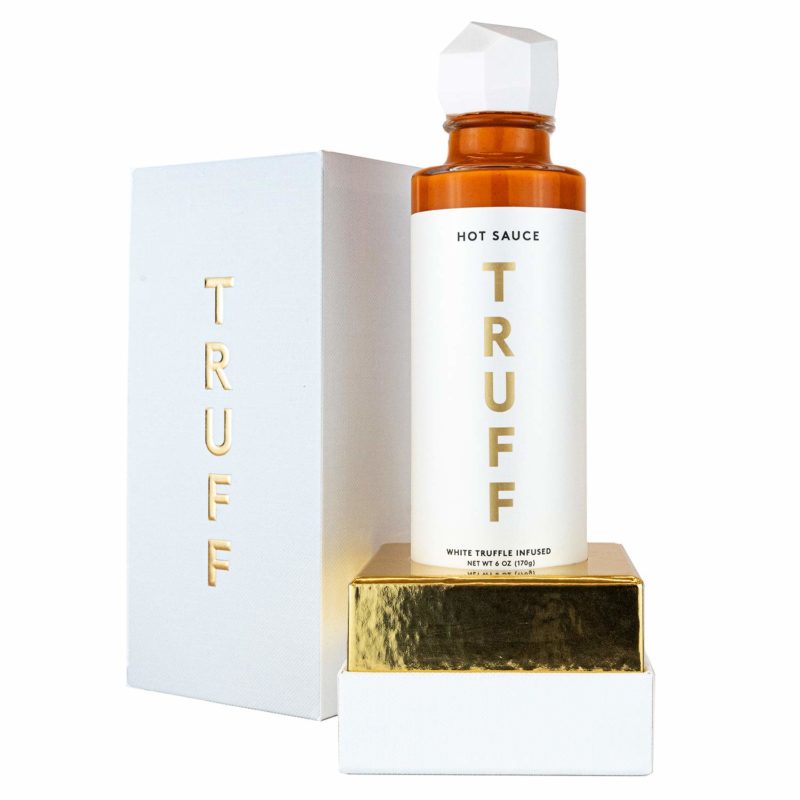 TRUFF HOT SAUCE, White Truffle Limited Release. We've taken inspiration from our flagship black truffle hot sauce and shifted gears to incorporate the rare and seasonal availability of White Truffle.
White TRUFF is infused with White Truffle, White Truffle Oil and sprinkled with organic coriander, resulting in a brighter sensation. Utilizing the same ripe chili peppers and organic agave nectar, this meticulously crafted flavor profile will take your taste buds to new heights.
GET IT HERE: Amazon.com
---
33. UTechSmart Venus MMMO Gaming Mouse

The UTechSmart Venus MMO Mouse was truly built with gamers in mind. It has up to 16400 DPI, 12000 FPS, 1000 Hz polling rate, 30G acceleration, 100-150in/s cursor speed, and an Avago sensor. Omron micro switches provide crisp, firm clicks. It hs 18 programmable buttons, 5 Savable memory profiles each with a distinct light color for quick identification, an 8-piece weight tuning set (2.4g x8), and over 16 million LED color options. The mouse has durable smooth TEFLON feet pads and a contoured body for ultimate gaming control. The Ergonomic Right Handed Design with Rubber Painting Surface can keep your grip firm during gameplay. 6ft braided-fiber cable with gold-plated USB connector ensures greater durability.
---
34. Sony Portable Bluetooth Speaker (Oprah's Favorite Things 2019)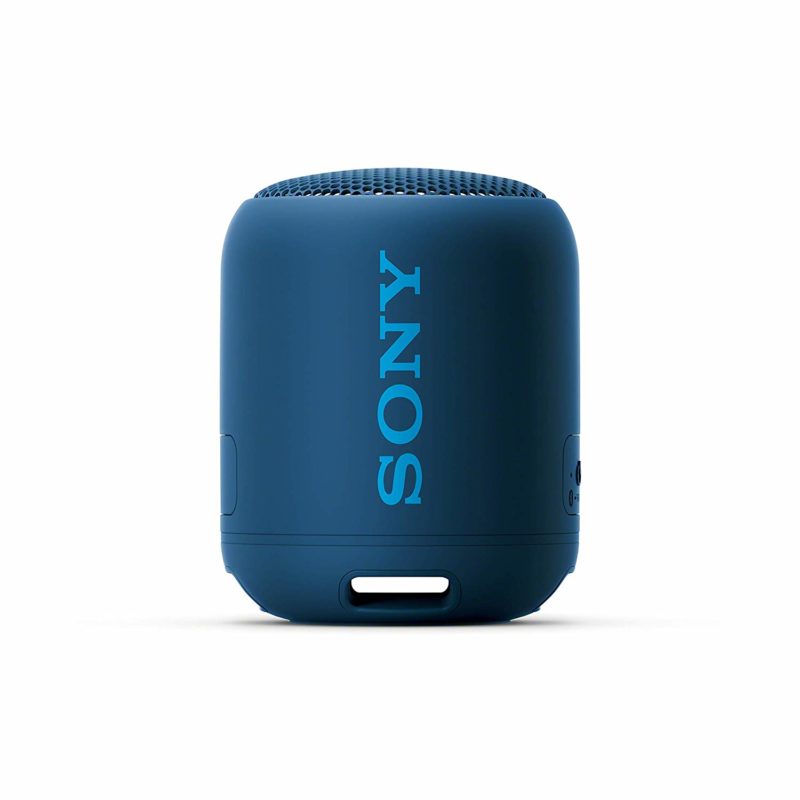 Enjoy big Beats on the go with the srs-xb12 wireless speaker, featuring extra bass, an updated IP67 waterproof and dustproof design, and up to 16 hours of battery life. Small and compact enough to fit in a small bag or a cup holder, life on the move just got a lot more fun.
GET IT HERE: Amazon.com
---
35. Lucky Shot Bullet Bottle Opener

The Lucky Shot 50 Caliber Bullet Bottle Opener measures approximately 4" in length and can be used to open any type of capped bottle. This unique piece of barware is a perfect gift for men on Christmas or as pre-hunting gift. Keep a bullet bottle open in the kitchen, in the man cave, and in the RV. By saving bullets for the kitchen and bar, the military keeps the used casings out of landfills. Repurposing is the ultimate in recycling as the bullets are quickly given a new, long life. The Lucky Shot gift box includes includes a velvet bag, care card and authenticity card.
This is the real deal and it's a really cool gift for fun lovers. I gave this to my stepdad who's loves anything to do with guns. He was so excited with how unique the gift is. It's definitely a gift that most men would love. Also, the price is great!
---
36. Nintendo New 3DS XL + Super Mario Kart

The New Nintendo 3DS XL system combines next-generation portable gaming with super-stable 3D technology and added control features. Take 3D photos, connect with friends, and enhance your gaming experiences with added amiibo support. The New Nintendo 3DS XL system plays all Nintendo DS games. Nintendo DS games will not appear in 3D. AC adapter sold separately. New Nintendo 3DS XL uses the same AC adapter as the Nintendo DSi, Nintendo 3DS and Nintendo 2DS systems. 3D Mode recommended for Ages 7+ Includes download code for Super Mario Kart (Super NES).
---
37. Limited Edition Star Wars Moleskine Notebooks

Moleskine introduces a Limited Edition Notebook Collection depicting the villainous Kylo Ren and others. Craft your world on the pages and bring your imagination into the every day. Also includes: Hard Cover with Star Wars limited Edition Theme, Inside cover features full color collage of scenes from film, and Reusable Paperband's B-Side are images of Star Wars ship blue prints.
---
38. Sushi Socks Box

Sushi Socks Box is a product, designed by a group of young sushi fans. Sushi Socks are cotton socks resembling sushi, packed in box like a real sushi, decorated by grass, ginger and wasabi (shaping from fabric scraps). Sushi Socks are made in EU with highest quality standards. In our offer you can find socks imitating nigiri from salmon, tuna, butterfish, octopus or tamago and socks like sushi maki from tuna, oshinko and cucumber. Sushi Socks Box secret?s lies in proper folding socks in a way imitating nigiri sushi (piece of rice topped with fish) or sushi maki (rolled rice with a fish inside, wrapped in seaweed called nori). Socks after unrolling present colour and texture of a given fish.
---
39. Menaji Expandable Dopp Kit

Perfect for travel, this four piece skincare set comes in a classic black, expandable dopp kit measuring 23cm x 18cm x 14cm, made with water and stain-resistant ballistic nylon with MENAJI branded pull tags. Included in this kit are the following: 911 Eye Gel – rejuvenates and restores tired eye skin area, Power Hydrator Aftershave – natural hydrating formula addresses fine lines and wrinkles, Deep Cleansing Masque – removes impurities so skin looks renewed and feels revived, & ClearShave 3-in-1 Formula – delivers maximum comfort pre-shave, shave and post-shave; no water needed.
---
40. Silk Necktie Set
Cost-effective mixed Set 3 Pack, three different styles tie combinations, suitable for most occasions: Business, Wedding, Party, Dating, etc.
---
41. DJI Phantom 3 Standard Quadcopter Drone with 2.7K HD Video Camera

The Phantom 3 Standard is the best way to start enjoying aerial photography, even with no prior experience. With the all-in-one ready to fly design and simple GPS- assisted flight, the Phantom 3 Standard lets you focus on taking great pictures and videos from the sky. With a range of over half a mile and crystal clear live video streaming over Wi-Fi to your mobile device on the free DJI Go app, the Phantom 3 Standard delivers sophisticated functionality with a simple learning curve and an accessible price point.
---
42. Shaveology
Struggling to think of what to get the guy who already has it all? This Premium Shaving Kit not only includes one of the best safety razors on the market, but also comes in a beautiful and stylish packaging. Every Time they shave they will think of you and this amazing gift. Rest assured you will be giving the best gift they get all year
---
43. Hamilton Beach Breakfast Sandwich Maker
Forget the fast food drive-through. With the Hamilton Beach Breakfast Sandwich Maker, you can enjoy a hot, homemade breakfast sandwich in under 5 minutes. Simply place the ingredients inside, build the base of your sandwich in the bottom layer, place the egg on the cooking plate and close the lid. Slide the cooking plate out and your sandwich assembles itself. Open the lid and your hot breakfast sandwich is ready to eat. The included recipe book provides a variety of breakfast sandwich options, from the traditional egg, ham and cheese to the unique cheddar, apple, bacon and egg croissant sandwich.
---
44. GoPro HERO7 Action Camera
HERO7 White is the perfect partner on any adventure. It's tough, tiny and totally waterproof. An intuitive touch screen makes it simple to get great shots. And your photos and videos move right to the GoPro app for easy sharing.
---
45. C4 Custom + Interchangeable Belts & Buckles
Men love the C4 belts! My boyfriend was really excited to see that the belts didn't have metal on them so he could wear them through airport security. The look is very fashionable and these are more durable than your average belt! C4's mission is to promote individuality through quality belts that gives back. C4 stands for Choose your Color, Choose your Cause. Not only do you Choose the Colors to best match your style, you also Choose one of four Charities to determine how we give back $1 for each belt you purchase. Choice is key; express your freedom.
---
46. KOVOT Gamer Salt and Pepper Shaker Set
Seriously, my boyfriend almost fainted when I gave him this salt and pepper shaker set! These are a great size, very well made, and overall really impressive! The price is very affordable too. What a unique and fun idea for Christmas this year. I recommend putting together a gamer gift basket for your guy this year. Make sure you include these shakers in the basket, the Kovot Chip & Dip Dish, along with some video games, and maybe a Game Stop gift card! With the design and buttons mimicking a game controller, the KOVOT Gamer Salt and Pepper Shakers Set is a must have for any true gamer. Makes a great gift for any gamer.
---
47. Echo Show
The all-new Echo Show features a new look, a vibrant 10.1" HD screen, built-in smart home hub, and improved speakers. Just ask Alexa to show you a recipe, watch live TV and sports with Hulu, make video calls, or see who's at the front door.
Echo Show's new speakers feature dual 2" premium drivers, a passive bass radiator, and Dolby processing to deliver expansive stereo sound with deep, powerful lows and crisp highs. Adjust the treble, mid, and bass levels using only your voice, or set up multi-room music to play music across compatible Echo devices throughout your home.
---
48. Cafe Joe USA Coffee
Start your day with Boker (Morning in hebrew), a slightly bitter, yet delicate bodied k-cup coffee blend of Arabica beans. This kosher breakfast coffee has a bright floral sweetness of sunflowers and pears that creates a smooth, drinkable body. Our decadent light-roast coffee beans are roasted in our Israel factory.
The Boker Arabica K-Cup blend consists of four different varieties of coffee beans: Costa Rica, Colombia, Brazil, and Guatemala.
---
49. Dan The Sausage Man Gourmet Gift Basket

This gift box has all the goodies tucked nicely in a handmade wooden crate, starting with our Original Summer Sausage (10oz), Roasted Garlic Red Pepper Summer Sausage (10oz), Seabear Smoked Salmon (3.75oz), Wisconsin Cheddar Cheese (6oz), Chocolate Covered Cherries (2.75oz), Elki Crackers (2.2oz), Anna's Pantry Peanuts (1.5oz) and Dan's very own Sweet Hot Mustard (1.75oz)! **Due to weather concerns and Amazon policy, some foods (chocolates) may be substituted for items of equal or greater value.\
---
50. 15 Piece Game Jerky Gift Pack

13 Individually wrapped Meat Sticks

Packed in a sealed Bag suitable for giving

includes: Alligator, Wild Boar, Buffalo, Duck, Elk, Kangaroo and more.
---
51. Zuli Smartplug

Control your lights from your home. Take care of the Christmas tree with a timer. Schedule it all with the Zuli Smartplug and app, a plug that interacts with your smartphone with all of the controls that you'd want in a plug. Control your lights and devices when you are away from home. Forgot to turn off the tv? Use the app to turn off the plug. Worried about safety during the holiday season? Use the Zuli Smartplug and app to set your Christmas tree lights to set your Christmas tree lights on a timer.
The Zuli Smartplug is the only smart plug that senses when you walk into a room and automatically adapts the temperature and lights to your liking. With 3 or more Smartplugs, the Zuli Presence ™ feature can accurately pin-point your location within the home. The Zuli app senses when you enter or exit a room and adjusts your devices according to your preferences. No more fumbling for a light switch in the dark. Additionally, Zuli allows you to have instant control of appliances from your phone, set any appliance (lights, space heaters, a/c units, etc.) on a schedule, dim any light as though it has a dimmer switch, view how much each device is contributing to your monthly energy bill, AND control your Nest Thermostat. Zuli is the featured Smartplug in the Works with Nest program.
---
52. Noon Virtual Reality Headset

Give your guy an experience like no other for the holidays. Give him the Noon Virtual Reality Headset. It's a gift that we take him into another world. The Noon is very comfortable to wear. It has an adjustable strap, so it will fit anyone. The adjustable dial allows you to reach the maximum amount of quality. You can browse and watch videos stored in your phone using the free NOON VR App. The experience is personal and unique. Normal 2D videos as well as stereoscopic 3D or 360 videos can be experienced as immersive VR video.
---
53. Acme Crate Essential Ammo Gift Set

The Essentials Crate is truly a no nonsense EDC mini kit. Discrete, easy to carry essentials. Perfect for tackling everyday basic needs or foundational gear that can make the difference when the moment counts. When all is said and done, a shot from the hip flask to remind you why it is so important to be prepared. This Acme Crate is delivered straight to your door in an authentic U.S. Military issued 30 cal ammo can.
---
54. Cards Against Humanity

Cards Against Humanity is a party game for horrible people. Unlike most of the party games you've played before, Cards Against Humanity is as despicable and awkward as you and your friends.
The game is simple. Each round, one player asks a question from a Black Card, and everyone else answers with their funniest White Card.
---
55. Game of Thrones Catan Game

The Brothers of the Night's Watch recognize you as a natural leader as you struggle for promotion within their ranks. You hope to gain recognition by improving infrastructure in the area south of the Wall known as the Gift. Drawing sustenance from this unforgiving landscape offers enough challenges, but you must also man and defend the Wall against the onslaught of Wildlings fighting their way into Westeros to escape the horrors that awaken in the North. Build, defend, and rise above your brothers to become the new Lord Commander. But be wary—the north holds many dangers, and winter is coming.
---
56. The Good Hurt Fuego Hot Sauce Pack

Enjoy the rustic flavors of Mexican chipotle pepper or the legendary spice of the Indian Ghost Pepper, right from your home! 7 different hot sauce varieties to satisfy daring culinary explorers.
---
57. Pac-Man Retro Mini Arcade Game

Kids and kids at heart will love this miniature version of Pac-Man™, the most popular arcade game of all time! Use the joystick to navigate Pac-Man around the maze, eating dots and avoiding the ghosts! Gulp down a power pellet and then eat ghosts for extra points! Eat all the dots to complete the level. Includes 2 AA batteries.
---
58. Sweet & Salty Snack Gift Basket
Perfect gift idea for military graduation, send to soldiers overseas, student college finals exams, birthday gifts for kids, teens, best friend and snack food lovers. Tell someone That You Care About Them. Makes a great College Survival Kit. Back to School Students? Home sick child? Send a Homesick kids gift today. All of these premium products are guaranteed fresh! No stale or expired products. You will receive the best quality fresh product. Makes a quick, easy and convenient snack bucket essentials for road trips, movie night watching or game night. Save time and money by not having to stop at convenience stores.
---
59. The United States of Absurdity: Untold Stories of American History
The United States of Absurdity presents short, informative, and hilarious stories of the most outlandish (but true) people, events, and more from United States history. Comedians Dave Anthony and Gareth Reynolds cover the weird stories you didn't learn in history class, such as 10-Cent Beer Night, the Jackson Cheese, and the Kentucky Meat Shower, accompanied by full-page illustrations that bring each historical "milestone" to life in full-color.
---



60. The Man Can

Give your man the gift of cleanliness and manliness with The Man Can bath and body gift set. This best-selling set includes a bar soap, shave gel, bay rum oil, hand butter, and scratchy body mitt all cleverly packaged in a paint can. Each product is freshly scented, all natural, and handmade in the USA. Perfect for Father's Day and Christmas, this can will leave your man fresh, clean, and mighty pleased.
---



61. 50 Caliber Bullet Shot Glasses

For the man who never gets tired of taking a good shot, on or off the range, our 50 Caliber shot glasses are just what he needs for the bar. This fun set of 2 shooters, are coated in a glossy gold finish and designed to look just like 50 caliber shell casings. Crafted from BPA-free ceramic, they have ".50 caliber" pressed into the bottom of each glass. These fun shot glasses make an amusing gift for the hunters and marksmen who like to keep shooting (liquor of course!) after they've left target practice. Shot glasses measure 2.5" and can hold 2 ounces each. These are incredibly unique and well-made! This is a great gift for the gun lovers in your life. I gave these to my stepfather and his face lit up! What a cool and unique gift idea!
62. WenVen Men's Winter Twill Cotton Stand Collar Thicken Jacket

If you are going to start anywhere in your search for a large washed cotton jacket, you can also start with WenVen. This ideal for both urban living and for weekends is a field styles.
WenVen is a brand that embodies the idea of heritage quality and functionality to go anywhere, do anything, and your military jacket is as classic a piece as you can. It's a jacket look as cool
---
63. ThisWorx for TWC-01 Car Vacuum

Whether you are having a hard time removing the food that fell in between your seats or you are an UBER driver who needs to keep your car clean for passengers, ThisWorx portable car vacuum cleaner is for you! ThisWorx gets all of the dirt from everyday messes and outdoor adventures quickly and effortlessly.
---

64. PIZZA SOCKS BOX 4 pairs MIX Hawaii Italian Pepperoni Cotton Socks

Pizza socks box – how to eat them? PIZZA SOCKS are unique socks created from high – quality products confirmed by Oeko tex cerificate. Hand kneaded combed cotton, baked with fresh ingredients in our oven guarantees that your legs will luxuriate every time you wear them. Thanks to their natural components of the floral origin, skin can freely breathe and be protected at the same time from cold and overheating. On the other hand delicate ribbing and a flat stitch Rosso makes socks more enjoyable and comfortable.
---
65. AIO Robotics Full-Metal Premium 3D Printing Pen

Ideal for education in classrooms with PLA only printing material support, ultra-slim stylus design with ergonomic touch, USB-powered (5V DC, 2A), adjustable temperature, individual extrusion speed control (nozzle diameter 0.5 mm), highest design quality, approved by ROHS, CE, FCC certification, 1 year manufacturer warranty (if used with AIO Robotics Filament)
---
66. A Christmas Story Full Size Leg Lamp

This beautiful 45-inch Full Size Leg Lamp has the authentic look of the leg lamp featured in A Christmas Story. This Leg Lamp has a sleek attractive curve and design to the leg. It also show cases a golden gallery shade with black fringe, a sexy fishnet stocking, and an elegant stiletto heel. Sure to be the center piece of any front room window. The leg and socket under the lampshade light up independently or together and are controlled by one 3-way switch.
---
67. Heavy Duty Rolling Toolbox

Keep your tools and supplies organized for off-site jobs with the Rolling Upright Toolbox by Stalwart. This wheeled cart features three small parts storage boxes with 24 total compartments, two removeable tool trays, removeable top storage and cable hooks for keeping extension cords neat and organized. The fold-down handle with comfort grip makes taking this mobile workshop along to different work locations a breeze. The durable polypropylene-and-metal construction means your tools and equipment will be well protected during travel and in rough construction environments. The deep bottom storage compartment is great for bringing along power tools, extra boxes of small parts, or personal protective equipment.
---
68. Crescent Mechanics Tools Set

The Crescent CTK170CMP2 set contains all of the tools in one case needed for most applications. The set comes in a blow mold case for convenient tool storage and retention.
---


100 More Great Gifts for Men
The holiday season is about to begin, and women around the world are asking themselves the same question: What do I get him for Christmas? While some men make their interests and hobbies known, others are harder to shop for. It certainly doesn't help that video games and consoles are expensive – some games sell for close to $100!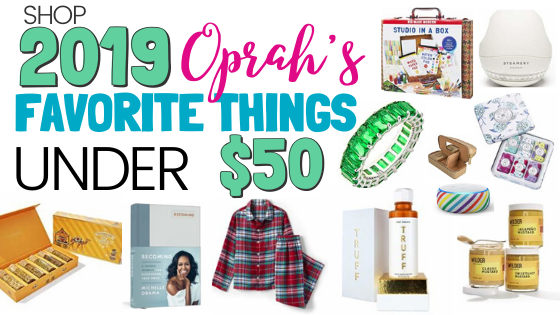 These holiday gifts for men will make your seasonal shopping trip a little bit easier. On this list, you'll find gifts for every kind of man at prices that'll work for budgets of any size. Don't forget to use Amazon Prime's 2-day shipping to ensure that your purchases arrive on time!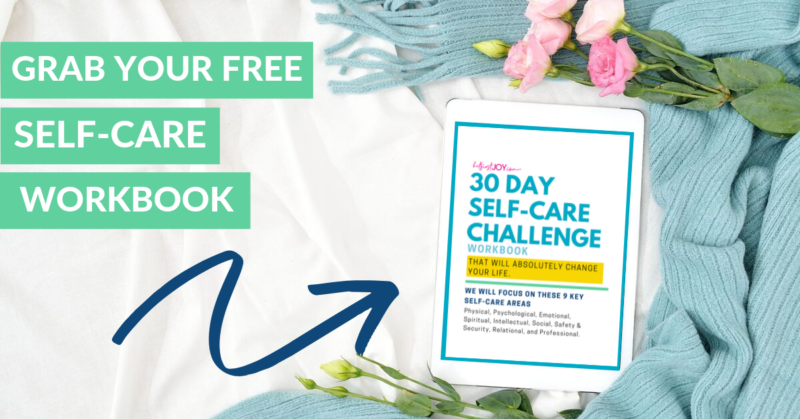 DISCLOSURE
This post may contain affiliate links and/or promotional products, all opinions expressed are that of But First, Joy only. Read my full disclosure.
Inspiring ordinary women to find joy in everyday things.

Follow on Instagram