Picking up Christmas gifts for men who have everything is no easy task. You want to give him something that he wants or needs but also something that he wont buy for himself before Christmas. So, you've got to get a little bit creative with your gifts ideas. Lucky for you, I've taken the guess work out of shopping for him by finding the best gift ideas that you probably haven't thought of.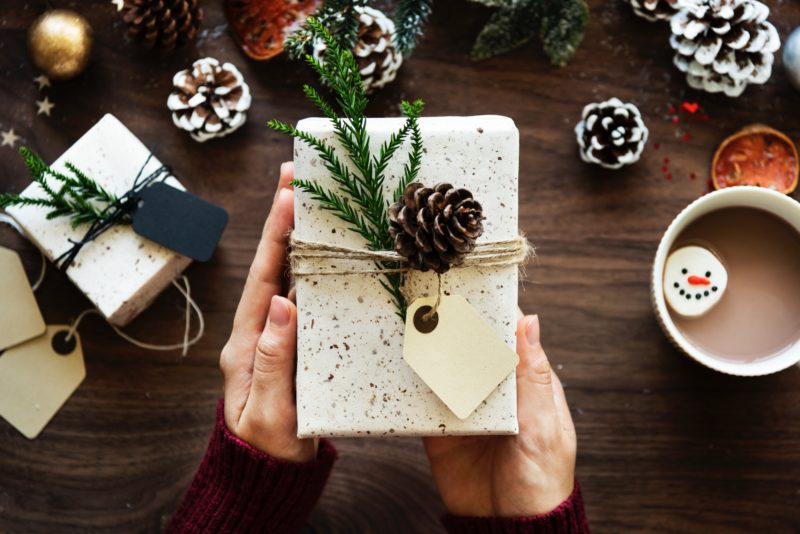 Christmas Gifts for Men Who Have Everything
Watch over your home and answer the door from your phone, tablet and PC with next-gen security from Ring Video Doorbell 2. Ring sends you alerts when anyone comes to your door, so you can see, hear and speak to visitors from anywhere. With this Amazon Deal, you get a free Echo Dot when you buy the Ring Video Doorbell 2!
The most powerful 4K streaming media stick with a new Wi-Fi antenna design optimized for 4K Ultra HD streaming, with more storage for apps and games than any other 4K streaming media stick.
Launch and control all your favorite movies and TV shows with the next-gen Alexa Voice Remote. New power, volume, and mute buttons to control your TV, sound bar, and receiver.
The soft, flexible and durable black leather strap offers a lightweight and comfortable fit for everyday use. The brushed black buckle, engraved with the Tmbr. logo, securely holds the soft leather strap against your wrist.
The Journeyman was crafted with a low-profile and minimalist ebony wood case of only 8.3mm thick and 40mm wide. The metal backing of the watch is finished to sit smoothly and flush on the wrist.
The face of the watch is simple and clean with thin dark gray minute markers, matte gold hour markers, and gold hour and minute hands. The square date window sits right next to the hour 3 marker with a white and easy to read background.
Live it – Love it – Print it: Printing off social media photos has never been easier from your smartphone. Connect your social media accounts to the free-to-download HP Sprocket App and instantly turn those photos into colorful prints
A Social on-the-go portable printer: Sprocket uses seamless Bluetooth connectivity, so you can set it up at parties and events, and everyone can print their favorite moments from their smartphones or tablets
The Bose Solo 5 TV sound system comprises a single soundbar that delivers distinctly improved sound quality for all your favorite TV programs. It brings clarity to your audio from dialogue to sound effects. As if that wasn't enough, its dialogue mode makes each word stand out. You can position this soundbar practically anywhere. And with Bluetooth technology built in you're able to wirelessly listen to your favorite music, too.
K.I.S.S Keep It Simply Sweet. A modern twist on the coconut macaroon. Michelle'e Maccs are free from eggs, flour, almond paste and enrobed in elite Belgian Chocolates.
A special baking process binds the basic Macc recipe together. Infused with fresh natural ingredients and fresh flavors, The Maccs are baked to crunchy chewy perfection and enrobed with imported Belgian Chocolates. 13 unique flavors – each covered in either dark chocolate, milk chocolate or white chocolate. Naturally gluten – free.
Enjoy Michelle's Maccs fresh, frozen or thawed – whole halved or quartered. Baked fresh to order with free nationwide shipping. Our Modern Macaroons make the perfect gift for family, friends and business associates or stash some in the freezer for yourself.
Don't just mask smelly garbage odors with fragrances and messy baking soda; eliminate them. The upgraded DZT13 is now equipped with a Carbon Filter Gate (CFG) that uses activated carbon to effectively eliminate and neutralize the toughest odors. Smelly and oversized garbage doesn't stand a chance with the upgraded 13 gallon Touchless Trash Can. Its extra wide opening (11.75 diagonal) allows disposal of larger debris and comes equipped with the most advanced infrared sensor technology on the market; opening the lid automatically when you approach within 6 inches, and closing it when you walk away. Thanks to the automatic lid closing system, the built-in carbon filter can work its magic; eliminating and neutralize nasty odors effectively.
This Toshiba 1.2 Cubic feet 1100 watt black Stainless Steel microwave is the ideal size for apartment kitchens or office break rooms. Sensor reheating lets you optimally cook six of the most popular food items with the touch of a button. Choose from ten power levels up to 1100 watts. The large digital display has a clock function and can also display a countdown timer as well as the cooking time remaining. Program up to three favorite time and power combinations for additional one-touch convenience. Easily open or close the microwave with the large, easy-to grip door handle. The black Stainless Steel exterior looks good in any kitchen.
With nation-wide shipping and holiday packs starting at only $28, Baked by Melissa has the perfect treats for everyone on your list (including you!). Celebrate Hanukkah, Christmas and the entire holiday season with new flavors – like Snowcap, Chocolate Caramel Cookie Dough and Magic Cookie – as well as favorites with a festive twist – like White Chocolate Pretzel and Frosted Doughnut – available in a variety of holiday packs. This is perfect for the man with a sweet tooth!
Reimagine your phone with the Samsung Galaxy S9. Capture every unmissable moment like a pro, day or night, with the S9's 12MP Dual Aperture Lens and Super Speed Dual Pixel Sensor. Slow down reality with Radical 960fps Slow-mo Video. Create a personalized emoji library from just one selfie with the S9's advanced camera. Use Augmented Reality and Bixby to translate languages on the fly, shop for products in front of you, even check nutrition from your plate. Enhance your entertainment experience with the best edge-to-edge immersive 5.8" Infinity Display combined with Dolby Atmos surround sound stereo speakers, pro-tuned by AKG for clearer and louder audio.
Send music on a fun tropical vacation in the beautifully stylish Crosley Bermuda turntable. Based on vintage Dansette sets, this iconic two-speed turntable can stand on its slender, mod legs or chill out on a tabletop. Anywhere sweet music belongs, built in speakers make this Bermuda ready to party. Adjustable Pitch control lets you customize your listening experience. There's also built-in Bluetooth, allowing you to stream your favorite music from your Bluetooth-enabled device wirelessly to the Bermuda's dynamic full-range stereo speakers. (Compatible with NP5 replacement needle.)
Give up the elbow grease! Spend less time cleaning and let the Dremel Versa do the scrubbing. This powerful, high-speed cleaning tool is the solution to conquering the small, tough cleaning jobs. With four versatile accessories, you can effortlessly scrub away dirt, scum and grease from every surface inside and outside your home. From polishing delicate surfaces to powering through rust, you can quickly change accessories to take on every chore. The water resistant design and retractable splashguard are perfect for using the Versa in wet and dry applications. Once you've blasted through the grime, plug the Versa into the universal micro USB adapter for a quick, 2-hour charge. Let the Dremel Versa do the work, no need push on the tool like you would with manual scrubbing; enjoy the clean without the effort.
Welcome to the Family – Battle against or alongside the Tourette crew with this interactive racing game from Anki OVERDRIVE. Complete missions, trigger massive virtual explosions and face off against intelligent opponents with your Anki Overdrive: Fast & Furious Edition.
Hours of fast and furious battle racing action is guaranteed with 10 durable, magnetic track pieces that snap together in seconds to create 8 different race tracks.
Challenge friends and family to the race of a lifetime by choosing between one of two included robotic super cars – Dom's Ice Charger or Hobb's MXT. Pair with your Android or iOS mobile device. Each car is equipped with weapons inspired by the Fast and The Furious movies, and can be upgraded the more you play.
With unrivaled supercar technology, you will quickly see that these aren't just toy cars. They're robots programmed for battle and controlled by your mobile device. Bring in your favorite Anki Supercars and trucks – your Anki Overdrive: Fast & Furious Edition is compatible with all Anki OVERDRIVE accessories, and with regular software updates and add-ons, you can upgrade weapons, speed and powers ensuring your racing gameplay always stays fresh!
A nice gift for man or boys who interested in adventure or family who is prepping for camping or hiking or boy scouts. It is a all multi-tool-kit, that's also cheap enough to buy several for your car, backpack, office desk, etc.
his award winning nitrogen-infused cold brew coffee is made with purified water and organic coffee. Nothing else. It's creamy, naturally sweet and refreshingly smooth.
Directions: Open can to unleash a roar. Consume straight from the can or amplify the cascade by pouring into a glass. Watch it RISE and enjoy!
Get your Death Wish Coffee fix with this smooth dark roast coffee that is conveniently ground for your auto-drip coffee maker or you can grab k-cups! Take pride knowing that you're drinking USDA Certified Organic and Fairtrade coffee. The beans are carefully selected & expertly roasted to give you that caffeine kick, bold taste and great aroma that you've come to love!
THE PINNACLE OF HEAT EXPERIENCE. – TRUFF is the pinnacle of heat experience, an intricate blend of ripe red chili peppers, real black truffle, organic agave nectar and savory spices – this meticulously crafted flavor profile will change your hot sauce experience. Flavor and spice meet prestige and charisma in this delightful balance captured in a bottle.
Featuring rare, outstanding additional content, Clint Eastwood: Icon is the definitive collection of film art and material representing Clint Eastwood's legendary career as seen through the original iconic artwork.
Foot massages are ideal for relaxation and reducing stress, but having to travel to a spa or book an appointment can be really inconvenient. With the truMedic InstaShiatsu+ Foot Massager with Heat, you can enjoy a professional quality foot massage from the comfort of your own home.
Echo Spot brings you everything you love about Alexa, in a stylish and compact design that can show you things. Just ask to see the weather, get the news with a video flash briefing, set an alarm, see lyrics with Amazon Music, see your calendar, browse and listen to Audible audiobooks, and more. Personalize your Spot with a collection of clock faces to suit your style or set a photo background from Prime Photos. Plus, make calls to friends and family or make video calls to anyone with an Echo Spot, Echo Show, or the Alexa App. Echo Spot features far-field technology with four microphones, beamforming technology, and enhanced noise cancellation, so it can hear you from across the room-even while music is playing.
Modern yet Timeless Design – Get your own state of the art toilet experience for a fraction of the price. Upgrade your lifestyle with a TUSHY bidet attachment and poop like royalty on your porcelain throne. Includes a 12-month warranty on equipment and parts.
Making sparkling water at home has never been this elegant. The Aarke Carbonator II is designed from the inside and out to become the slimmest and most compact sparkling water maker in the world. The Aarke Carbonator II is the second generation of Aarke Sparkling water makers. Our engineering team has made this test winning machine even more robust and smooth to use, while keeping the signature look intact. New updated packaging also provides a much smoother ride during shipping. The machine is designed with a complete stainless steel enclosure. So forget the plasticky soda makers of the past. The Carbonator II will look beautiful for years to come on your countertop. The function is very simple. Just fill the bottle with cold water, screw the bottle into the machine, pull the lever down and you are done! It could not be simpler. Say hello to the new Carbonator II.
The Philips Smoke-less Indoor Grill was developed so you can cook amazingly grilled food, indoors. The innovative kitchen grill features advanced infrared heating technology, which cooks your food to perfection while reducing the amount of smoke and oil splattering caused by burning fat. Grill and brown food to tasty perfection all-year-round on the non-stick aluminum grid with virtually no smoke thanks to the Philips Smoke-less Indoor Grill.
Dave's Sweet Tooth…We keep it simple. Fancy is too complicated. Call us old-fashioned, but we do not use machines, microwaves, or assembly lines to produce our toffee. Dave's Sweet Tooth is and always will be; Hand Made. Homemade. Small Batch Goodness…every time!
Introducing Katana Safety, the world's first personal security system that attaches directly to your smartphone, so you never have to remember to bring it with you. The Katana Arc comes with a one month free of our 24/7 Response Center subscription. You can find more subscription options when you download the smartphone app and pair it with your Katana Arc. The patent-pending Katana Arc attaches directly to a smartphone or case so it's always with you. Unlike pepper spray or a stun gun (which can have age requirements to carry), anyone can use the Arc. And because it's not considered a weapon, Katana can go anywhere you go: classrooms, dorm rooms, workplaces—even through airport security. The Arc is the first of three layers of defense offered by the Katana Safety solution. It features two types of alarms. The first is a piercing audible siren that can be activated with just the flick of a finger or by using the ingenious hidden wristband. The second alarm is a discreet, silent-alert button for use in an uncomfortable situation when a loud siren might not be appropriate. Both alerts bypass the user's locked home screen (iOS or Android) to contact the second layer of defense: Katana's 24/7 Response Center. Critical to the system, Katana's technology knows a user's location once an alert is activated so, if necessary, an agent can contact the closest emergency services as well as initiate Katana's third layer of defense: texting and calling the user's Katana Circle—up to seven pre-determined contacts who will be sent a map of their loved one's location, and who can then join a private conference call to coordinate next steps.
Packed up in a medium galvanized Martin's bucket with wooden handles, all five of Martin's sauces are included to inspire even the most novice pitmaster. Includes: Sweet Dixie Bar-B-Que Sauce, Alabama White Bar-B-Que Sauce, Jack's Creek Bar-B-Que Sauce, Devil's Nectar Bar-B-Que Sauce, Palmetto Gold Bar-B-Que Sauce, Martin's Tin Bucket *Devil's Nectar & Sweet Dixie Sauces are not gluten free*
Only the best! Torres Black Truffle Chips imported from Barcelona Spain and Pipcorn Black Truffle Popcorn from Brooklyn, New York are packed in an extra-large, brushed platinum 6.5 gallon tin. The assortment of large and small bags is designed to satisfy a quick personal craving, a party, or both.
Hurom uses an auger to squeeze out juice instead of shredding fruits and vegetables with high-speed blades like cheaper centrifugal juicers. This natural motion minimizes damage to ingredients, keeping natural taste and nutrition intact.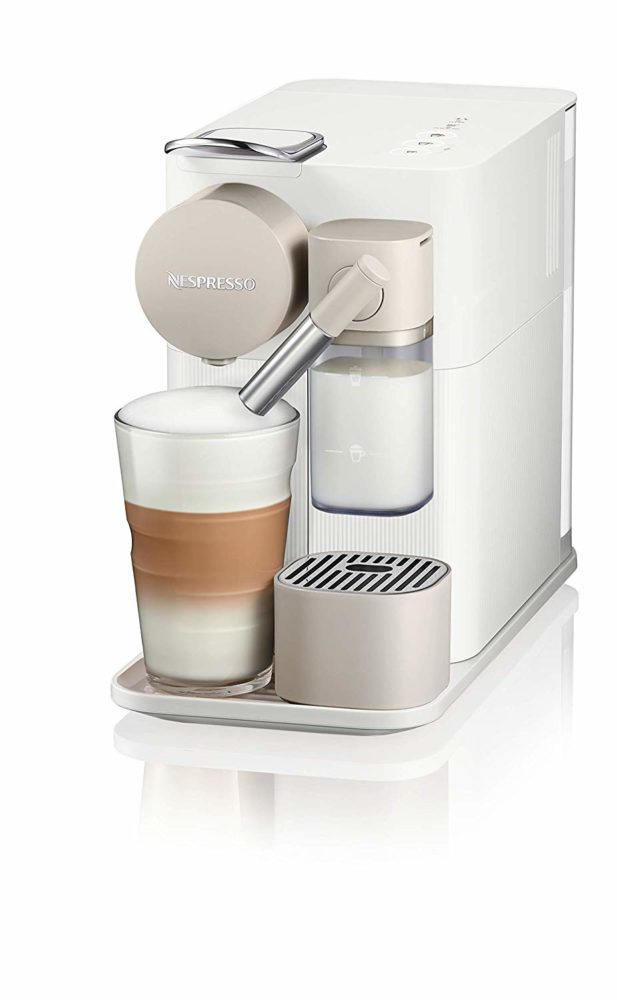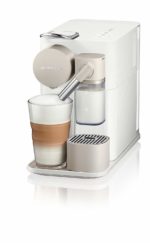 One capsule. One touch. One perfect latte. Only by De'Longhi. Discover lattes, cappuccinos, espressos and coffees in Nespresso capsule convenience at home using this one-touch, single serve espresso machine. Its new and innovative fresh milk system takes simplicity to the next level when it comes to recipe preparation or cleaning.
The Getaway Everything Duffel combines the functionality of a garment bag with the portability and simple elegance of a luxury duffel bag. This sporty and lightweight bag provides versatility with a unique style. Made for the jet-setter, the weekend getaway-er, the overnighter, the corporate takeover-er & the startup entrepreneur, this bag offers a sleeker profile with a smarter functionality and easier mobility. The main compartment unzips to reveal side sleeves for shoes, designated garment storage, and space for an entire weekend's worth of clothing. The exterior boasts two side accessory pockets and pockets on the front and back of the duffel for last minute items.
The Jackbox Party Pack 5 is the latest iteration in a series of easy-to-play party games for friends and families to enjoy. TheJackboxParty Pack 5 is a collection of five hilarious games that allow up to eight players (and 10,000 audience members) to join by simply using the web browser on their smartphone, tablet, or laptop – no app needed! The pack contains a variety of different games that might ask you to draw weird doodles, write the best inside joke, or answer hilarious trivia questions as you enjoy hours of laughs. Games also include filters to make them family-friendly for all ages!
Pool Panic (rated Everyone 10+) is a whacky, unconventional billiards videogame that puts players in the role of a cue ball in a colorful cartoon world. Explore jungles, deserts, carnivals, cities and more while knocking around a peculiar cast of billiard balls through over 100 levels. Offering a single-player campaign and multiplayer for up to four people, Pool Panic is the world's most unrealistic pool simulator!
Steel Rats is a ground-breaking action arcade motorbike combat game set in a retro future world. Switch between four unique characters as you wreak havoc as a member of the Steel Rats, a biker gang sworn to protect their city against an invading army of alien robots – the Junkbots!Wreck and ride through hordes of enemies across 28 levels, utilizing 84 upgrades and a variety of motorbikes with different characteristics.
GIVEAWAY: Enter to win this Video Game Prize Pack right before Christmas!
I'm giving away 1 digital copy of each of the following games to 1 lucky winner for the gaming console of their choice:
Steel Rats -available for PS4, PC, and Xbox One)
Pool Panic -available for Nintendo Switch and PC
The Jackbox Party Pack 5 – available forPS4, Xbox One, PC, Mac, Nintendo Switch, Comcast Xfinity, Apple TV and Mac App/iPad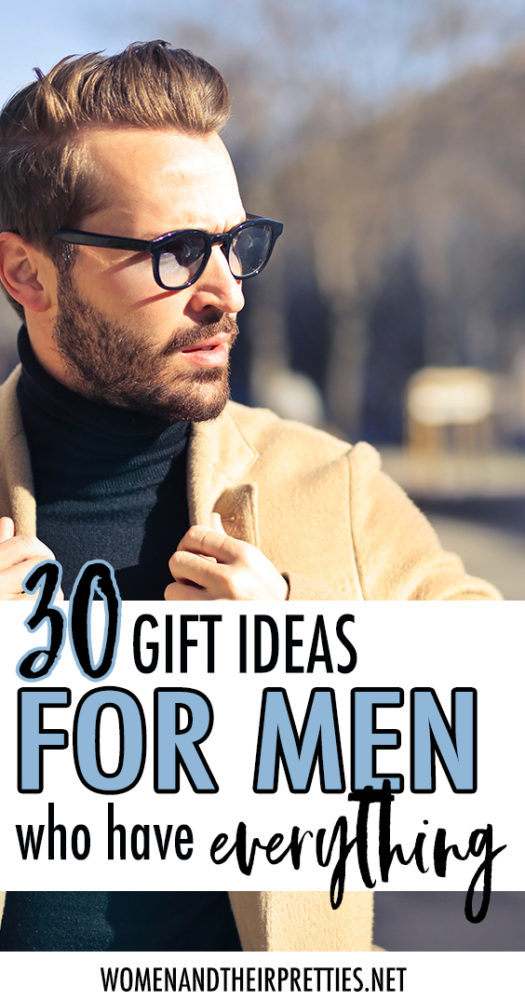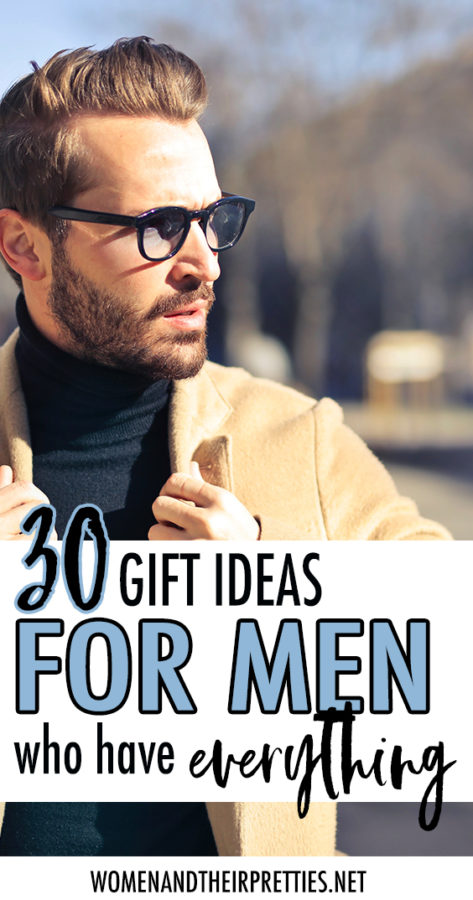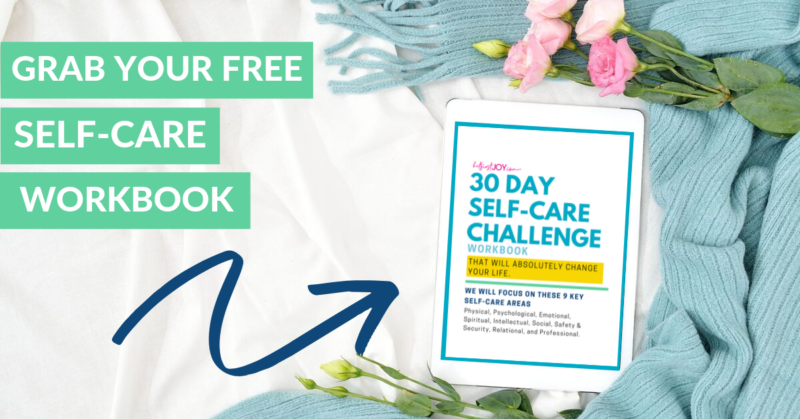 DISCLOSURE
As an Amazon Associate I earn from qualifying purchases. This post may contain affiliate links and/or promotional products, all opinions expressed are that of But First, Joy only. Read my full disclosure.