One way to express gratitude anytime of year, but especially around the holidays, is to create DIY Gratitude Trees with your family and kids.
If you've been following along, you've seen that November's focus on my blog is GRATITUDE. In my 28 Days of Gratitude Challenge, I'm giving tips for expressing and feeling gratitude in your every day life.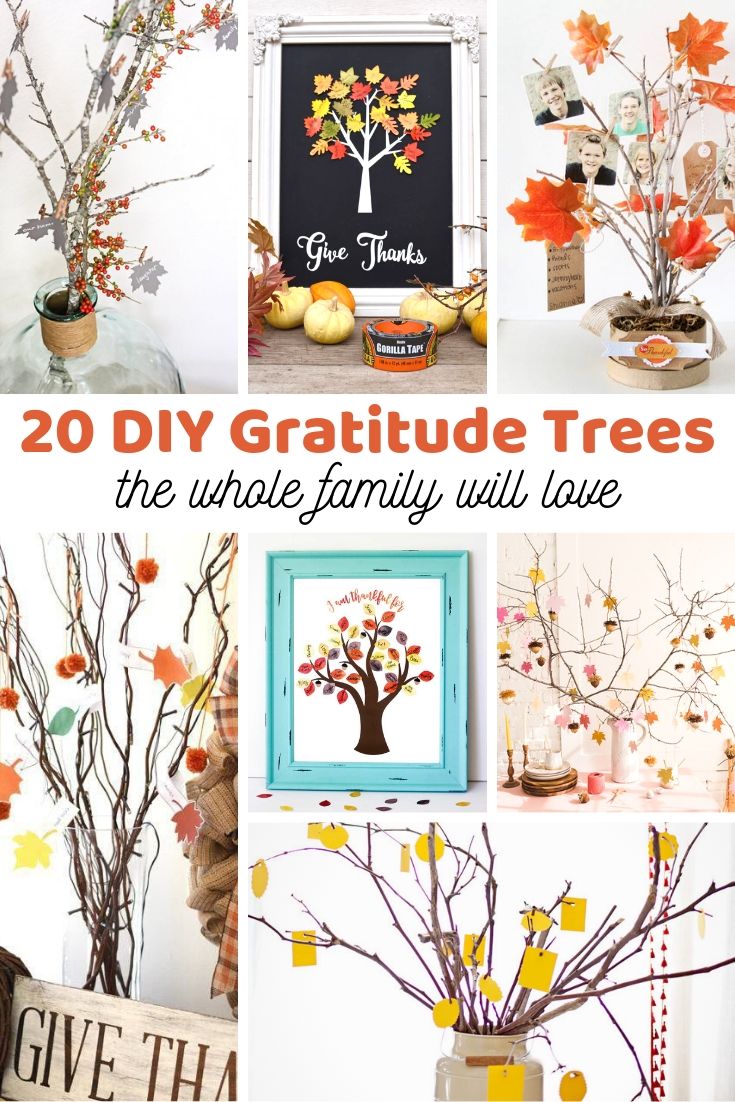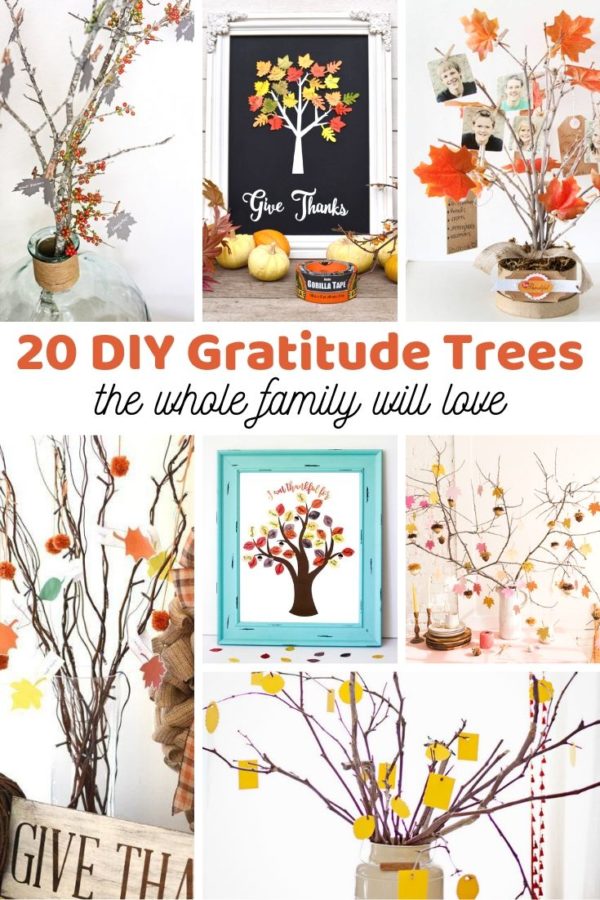 Why Is Gratitude So Important?
Gratitude is important because many of us find ourselves lost in the mundane things in life: money, social status, careers. In this, we forget to appreciate the little things in life. After all, it's the little things that truly matter the most.
Learning how to be grateful for others, yourself, and the basic things in life will help you to be an overall happier person. Appreciating these things will allow you to live with pure intention and let go of life's little burdens.
Learning gratitude isn't as easy as saying, "thank you". You speak it all day long but you have to feel it to understand the real impact.
Like learning many other things, getting hands-on can really help you understand the power of thankfulness. That's why I love the idea of making DIY Gratitude Trees!
What are DIY Gratitude Trees?
Gratitude Trees are a physical way to learn and express your appreciation for all the things in lives. Families can come together to build a Gratitude Tree, also known as a Thanksgiving Thankful Tree, to help with sharing what they are appreciative of.
Words aren't as easy for everyone, so crafts like these are the perfect way to teach and learn to express oneself.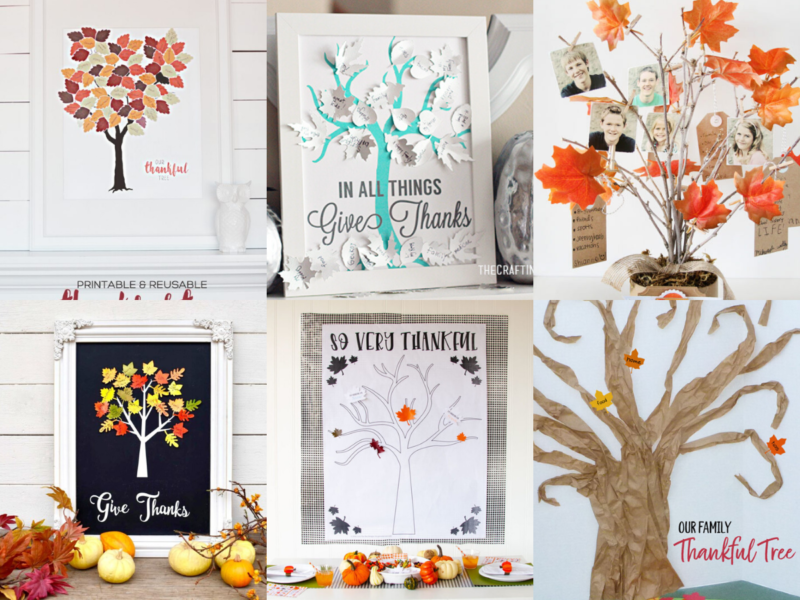 How do you make a Gratitude Tree?
Gratitude tree can be made with paper bags, construction paper, or simply with pens and paper. Some people draw a thankful tree in a notebook, while others physical build a 3D object. I've even seen Gratitude Trees taped to a large wall in the home.
Basically, you can get creative! All you need is the trunk, which can be used as an analogy for you or your family, and the leaves are all the things you're grateful for.
You can cut the leaf shape into paper or fabric and tape or tie them onto the branches of the tree. These leaves can be anonymous or can be color-coded for each family member who writes them.
Making a gratitude tree is literally as simple as it sounds. However, you can get some really unique and fun idea using the tutorials below!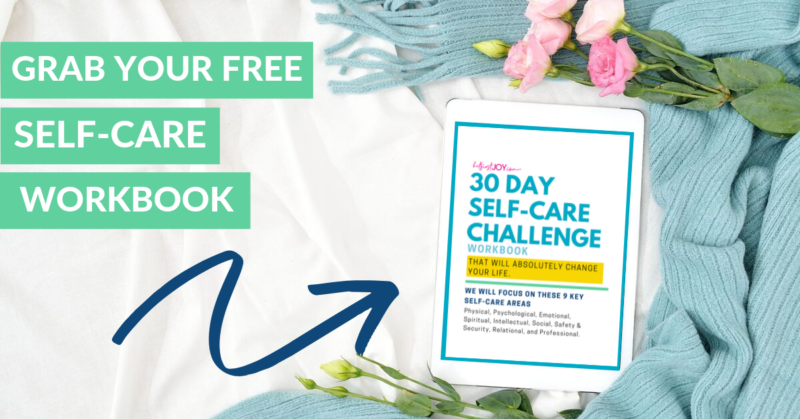 DISCLOSURE
As an Amazon Associate I earn from qualifying purchases. This post may contain affiliate links and/or promotional products, all opinions expressed are that of But First, Joy only. Read my full disclosure.