The holidays don't need to be here for us to be grateful every day of the year! In fact, keeping a gratitude journal is a great way to stay positive.
Finding things to be grateful for every day can seem daunting, especially on bad days. However, those bad days are the most important times to practice gratitude – they can help you end your day on a positive note!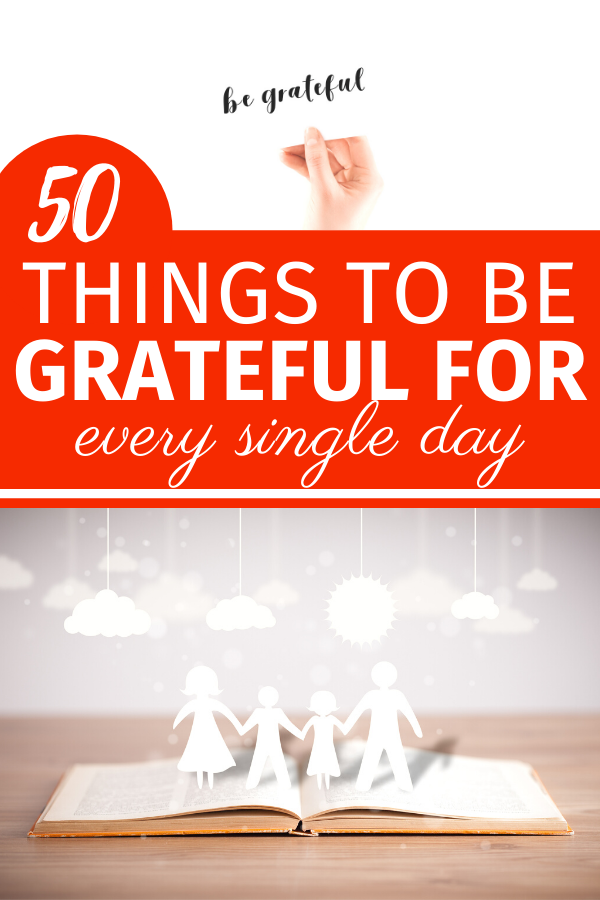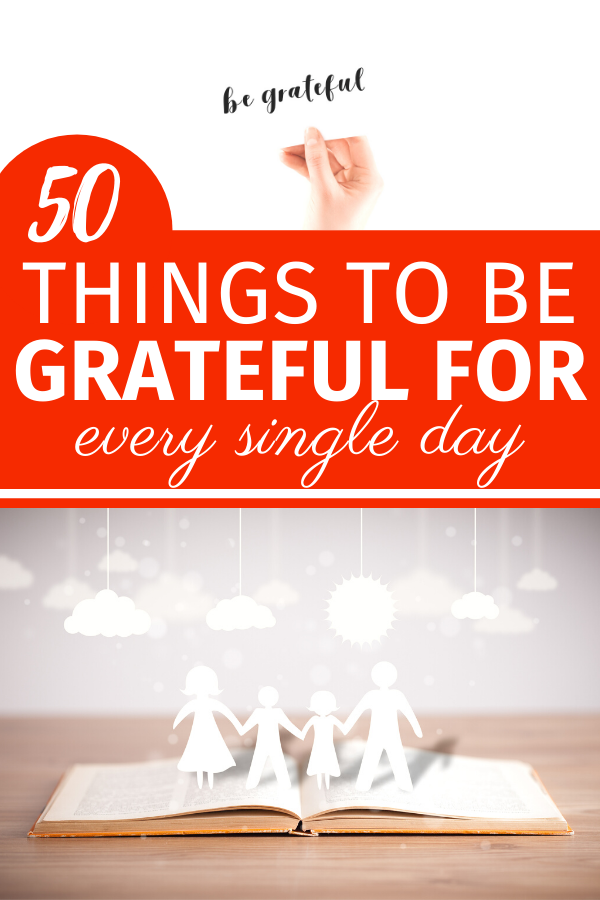 50 Things to Be Grateful For Today
Sometimes, it may not seem like we have a lot to be grateful for. Gratitude can come from nature, family, or anything else. It can even come from within. These things to be grateful for are prompts to get you thinking more positively. If anything new comes up – make note of those, too.
Rain showers after several hot days in a row
Free food samples
Your significant other
Your job
Kids, nieces, nephews, and/or grandchildren
Your child's teachers
Friends
Your pets, or your friends' pets
Upcoming events
Past positive experiences
The perfect outdoor temperature
Sales at your favorite store
A random act of kindness
Tough love or constructive criticism
Your "soft skills" (empathy, conflict resolution, etc.)
A joke you heard
Your favorite sports team winning a game or match
A loved one's accomplishments
Your parents or grandparents
Your school (or your alma mater)
A teacher or professor you once had
Overcoming your obstacles
Making it this far (whatever that means for you)
Your church or religious congregation
A spiritual or religious leader
An inspirational author or poet
Your laptop, cell phone, or video game consoles
"Me time"
Your favorite snack
Waking up feeling well rested
Receiving a compliment from a stranger
Your good health (or your recovery from poor health)
Road trips
Free events like concerts, festivals, and other attractions
Your babysitter or childcare center
The gym, exercise, or physical therapy
A therapist or life coach
Healthy food that tastes good
Your favorite band or musical artist
The upcoming elections
Jeans that fit just right
Your "check engine" light not being on (for once)
Bubble baths
The day being over
Tomorrow being a new day
A gorgeous landscape
Your ability to walk, see, etc.
International cuisine
Diversity (racial, sexual orientation, ethnic, cultural, age, ability, etc.)
Wildlife (plants, flowers, or animals)
There are many ways to incorporate gratitude into your life. Try writing down something you're grateful for before you go to bed each night.
Likewise, you could use your phone's notepad, a journal, or a gratitude journal that serves this specific purpose. You can also buy a book filled with more gratitude prompts to guide you in your self-care journey. It's not always easy to be grateful in spite of negative events and emotions, but there's always room to remember the smallest things that make you smile!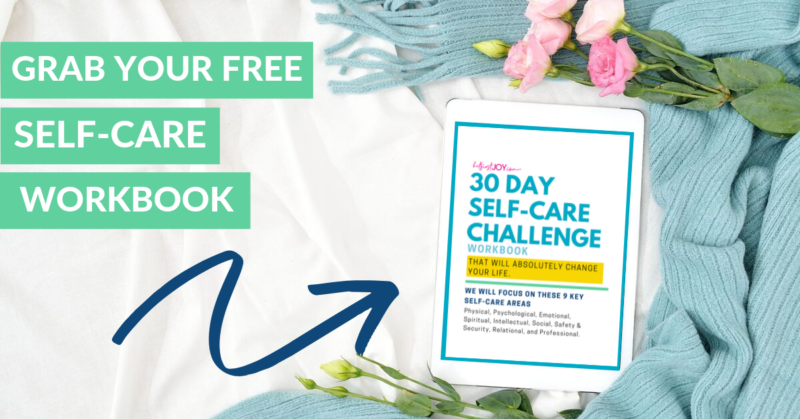 DISCLOSURE
As an Amazon Associate I earn from qualifying purchases. This post may contain affiliate links and/or promotional products, all opinions expressed are that of But First, Joy only. Read my full disclosure.