If you're looking to start a new hobby while you have some free time, these are some great hobbies that relieve stress. Many can be done at home, indoors, while others can be done outdoors.
Having hobbies isn't just a great way to pass time – they help us unwind. By distracting us from the stressors that are wearing us down, picking up some fun activities can help us find peace in a turbulent world. If you don't already have a few hobbies to turn to when you're under stress, now is a great time to find activities you enjoy!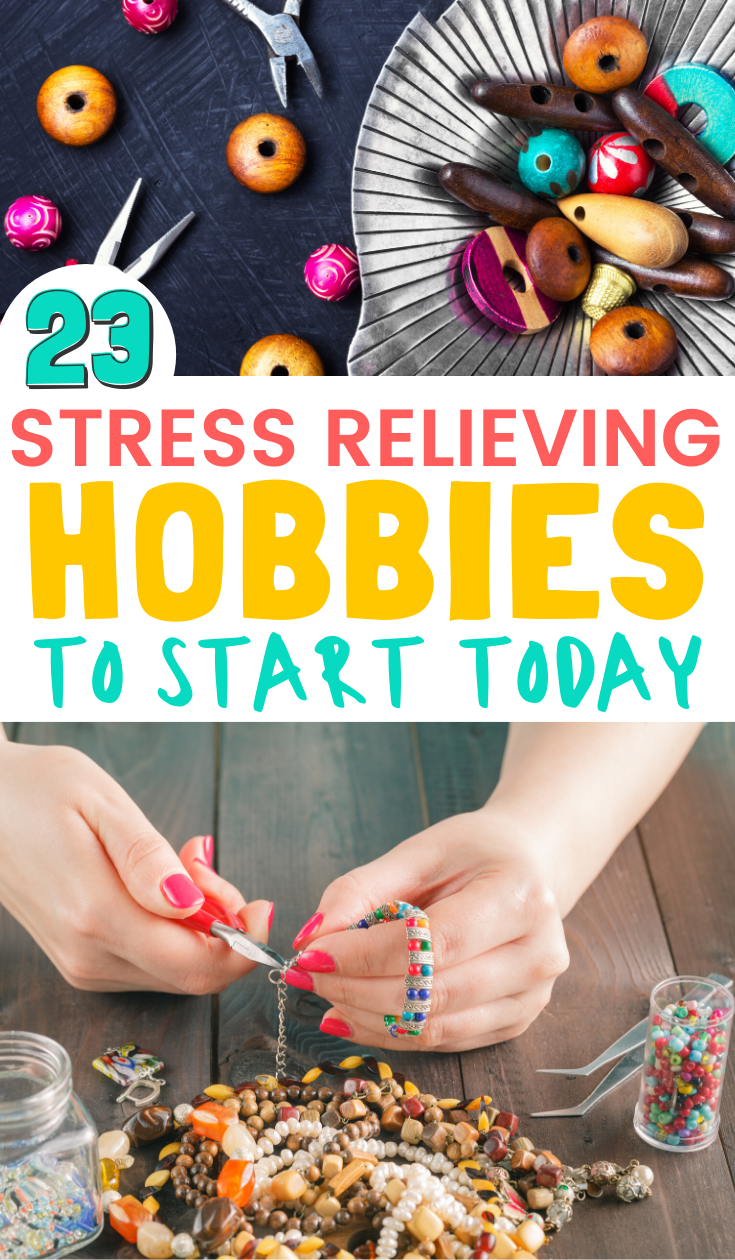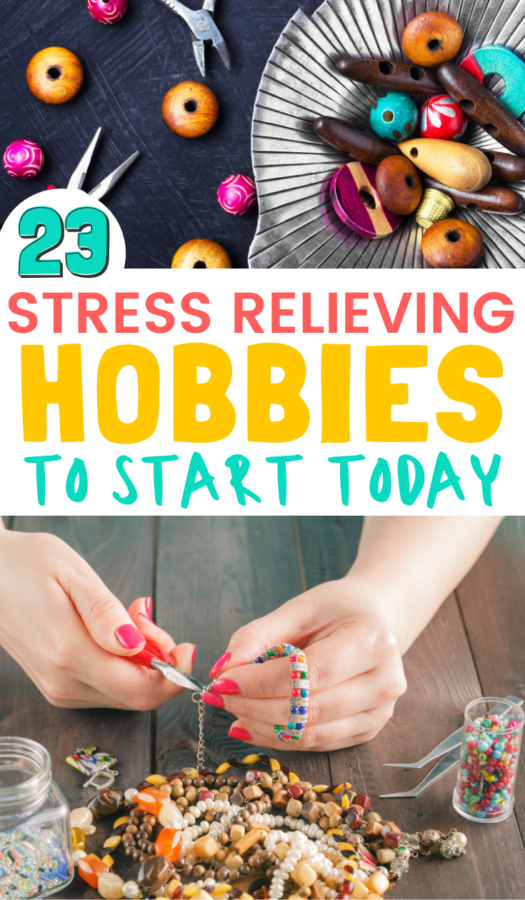 You don't need to have a lot of money, a large social circle, or a completely free schedule to pick up a new hobby. All you need is the desire to relax! These stress-relieving activities can be worked into most lifestyles, but it's always a good idea to choose more than one hobby in case your favorite activity becomes inaccessible.
23 Hobbies That Relieve Stress
Whether you're active, creative, or you're not sure what your strengths are, you can find a hobby that keeps you busy and calm.
1. Sewing
You don't need a sewing machine to stitch some cool pieces! Try making a face mask, a quilt, or even a piece of clothing. To get started, all you need is a basic sewing kit and some fabric sold by the yard.
2. Scrapbooking
Store your memories in scrapbooks using fun paper, stickers, and your favorite photos. You can find scrapbook page ideas online if you've never tried it before. Alternatively, you can create digital scrapbooks online.
If you want to really dig into scrapbooking, I recommend grabbing a Cricut Cutting Machine. This will allow you to make your own designs to personalize your scrapbooks. You can cut photos and other designs for your scrapbook using the Cricut Design Space.
3. Yoga
Watch free yoga classes on YouTube, look up poses online, or download an app with new routines. If you need some extra support, use a chair, pillows, or yoga blocks as you go through the movements.
If you're really dedicated, grab some Yoga Oil to energize and strengthen you.
4. Hiking
If you live near a hiking trail, start using it! Hiking is completely free and it's also a great way to get some exercise. Additionally, it's an outdoor activity you can do with friends or family.
5. Jogging
Jogging a few times a week lets you exercise while exploring your surroundings. Unlike hiking, you can jog almost anywhere – even around your neighborhood.
6. Drawing
Even if you don't consider yourself to be an artist, drawing is still a fun way to relieve stress. If you aren't great at drawing on a blank sheet, grab some adult coloring books and fill in some mandalas. There's no right or wrong way to create art!
7. Painting
Your paintings don't have to be spectacular for this hobby to be fun! Use watercolors, acrylic paints, or even a "paint by number" set – the choice is yours. When you start accumulating more paintings than you have space for, you can display them, sell some, or give a few away as gifts.
8. Reading
Do you have books on your shelves that you haven't read yet? Reading can help you unwind for hours at a time, but even reading for less time can be relaxing.
If you aren't into physical books, grab some digital books for your eReader.
9. Computer Games
Remember Snood, Tetris, and your favorite online games from the 90's? Chances are, you can still play them for free online. Can you make it onto the leaderboards?
10. Jewelry Making
Buy jewelry-making supplies on Etsy to create some beautiful pieces. If you're looking to make some money, you can even sell the jewelry online!
11. Writing
Write poems, stories, or whatever comes to mind! Whether you publish your work online or keep it to yourself, use this creative outlet as a way to get all of your ideas out on paper.
If you want to begin journaling – you can start with these ideas.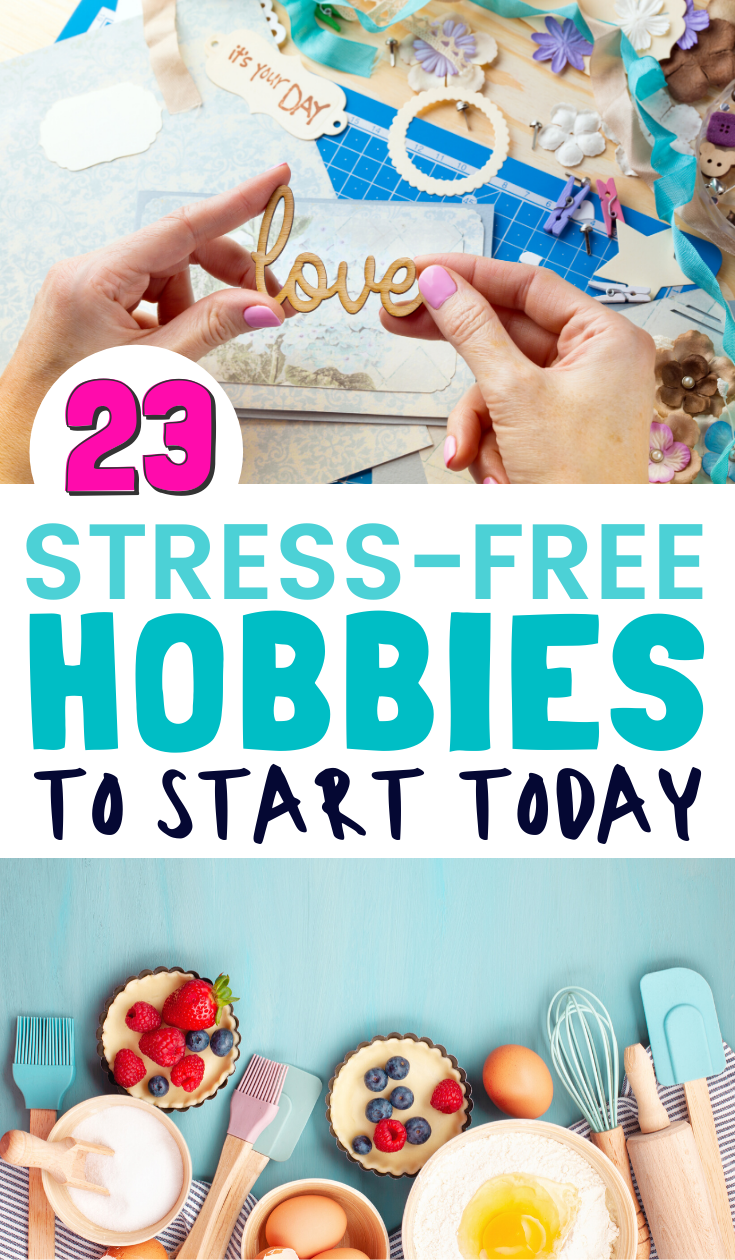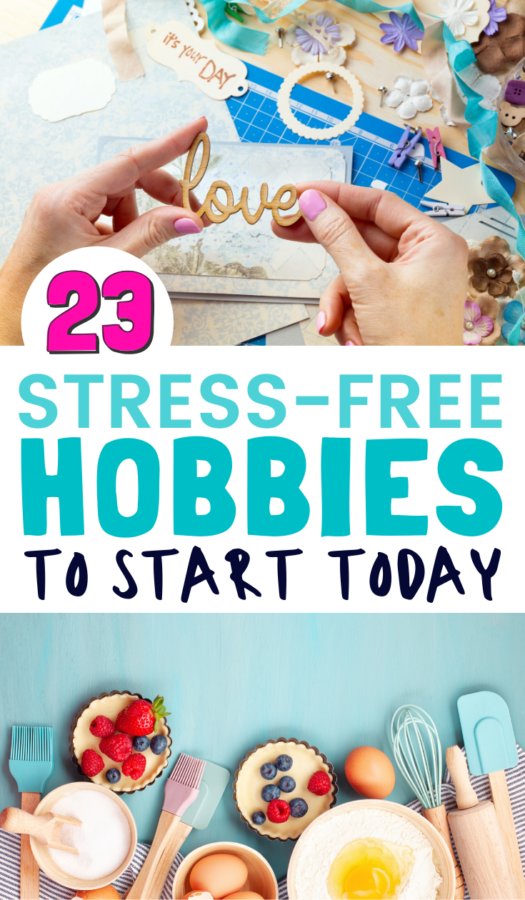 12. Bullet Journaling
Bullet journals are essentially DIY organizers – you can add habit trackers, charts, to-do lists, and other pages to personalize them. Sketching out each page is half the fun!
13. Tie Dying
Summer is quickly approaching! Grab some white T-shirts and a tie-dye kit to make some wearable art. You can also tie dye socks, leggings, and other pieces of clothing.
14. Photography
Life is beautiful, so grab your camera to capture it. If you don't have a camera, you can use your cell phone. Use this time to explore alone and appreciate the little things in life.
15. Cookie Decorating
Decorate some premade cookies using a cookie decorating kit or some store-bought frosting. Browse Pinterest for some fun decorating ideas, but remember that there's no wrong way to do it.
16. Video Games
Some video games are more anxiety-inducing than others, so play a few games that don't stress you out. If you haven't played many video games in the past, ask your kids or friends for suggestions.
17. Cooking
Learn some new recipes and make some delicious food! If you're already an experienced cook, experiment a bit by deviating from your recipes.
18. Baking
If you aren't used to baking from scratch, grab some cake and brownie mixes from the grocery store. One of the best parts of baking is decorating your finished products, so be sure to grab some frosting, sprinkles, and other decorative items when you go shopping.
19. Embroidering
Find fun embroidery patterns online or come up with your own designs. Embroidered work makes for great home décor, so hang some finished pieces around your home!
You can find some great embroidery kits right on Amazon for a really great price. This is one of my favorite hobbies that relieve stress.
20. Swimming
If you own a pool, swim some laps or spend some leisure time in the water. Otherwise, you can visit a community pool, a recreation center, or even a lake.
If the weather is cold where you live, find an indoor swimming pool to use.
21. Board Games
Gather your friends or family around the table to play some fun board games! If no one is available to play, you can play other people online. 
22. Card Making
Make some cards out of cardstock and other craft supplies. Create your own stationary kits, make cards for loved ones, or send some to front line workers!
Use the Cricut Design Space to design your own cards and the Cricut Joy to cut cards.
23. Meditation
Download a guided meditation smartphone app to help you relieve stress. If you don't meditate often, start with short, easy exercises first.
Find some great daily meditations for every day life that work for your lifestyle.
By actively engaging in hobbies that relieve stress, you can take a much-needed break from the things that make your life difficult. When you take a step back from responsibilities and decision-making, you'll be more able to handle these things when you return to them. Even if you're only taking a half hour break, it's still worth it if it helps you regroup!
Looking for more ideas to be crafty? Visit the Cricut Inspiration page!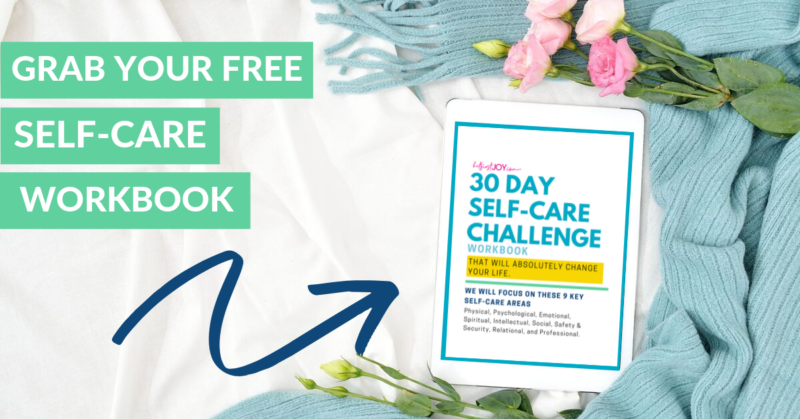 DISCLOSURE
As an Amazon Associate I earn from qualifying purchases. This post may contain affiliate links and/or promotional products, all opinions expressed are that of But First, Joy only. Read my full disclosure.