Stress and anxiety can happen anywhere. Usually, it's when we least expect it. That's why I'm recommending this list of the best stress relief apps for your phone.
Stressful situations are all around us and we can't always escape reality. When we can't simply take a vacation or go for a long walk, we can decompress using a tool we almost always have on us: our smartphones.
Whether you have an iPhone or Android, you have access to millions of apps that can help you relax.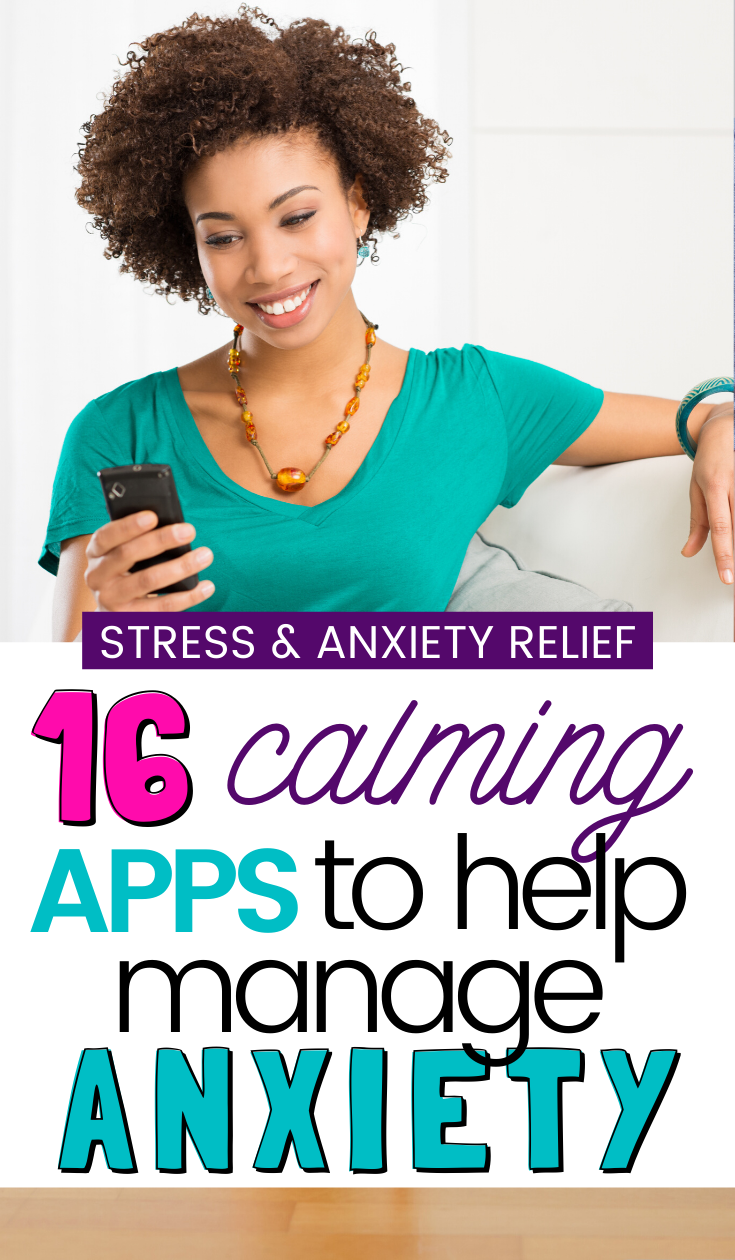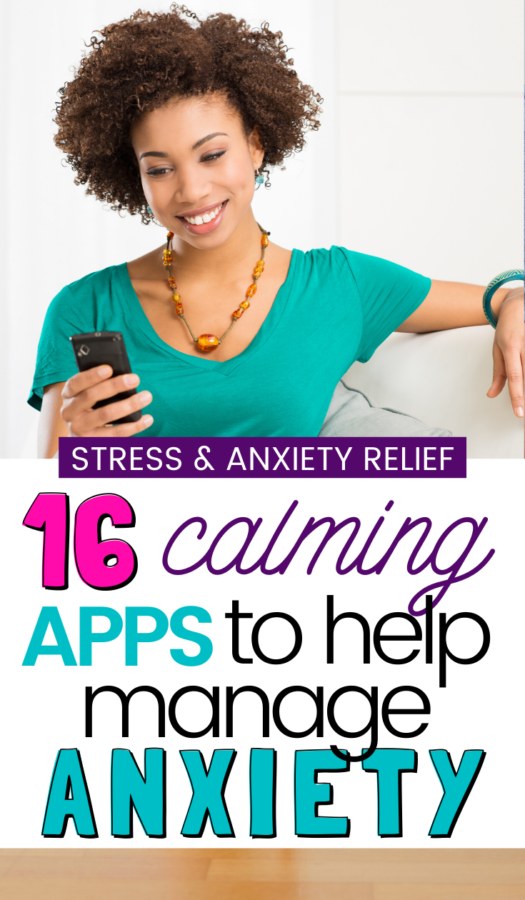 Best Stress Relief Apps For Your Phone
These are some of the best stress relief apps for phone, most of which are available on all operating systems. Some of these apps can even be used without WiFi, making them accessible no matter where you are. Put your phone on Do Not Disturb mode to unwind even more!
If your cellphone is feeling like too much right now, I recommend either a Digital Detox Challenge or a Marie Kondo style cleaning of your phone.
Calm is an app for guided meditations. Each meditative exercise is between 3 and 25 minutes long, making it great for those who don't have a lot of free time.
After the free "7 Days of Calm" meditation series, you can access the full catalog for a monthly subscription fee.
This free iPhone app was developed by the National Center for Telehealth & Technology.
With Breathe2Relax, you'll learn breathing techniques for stress relief while tracking your progress on the provided charts. Integrate it with your Apple Watch to see how your heart rate changes when you practice your breathing exercises!
If coloring calms you down, try the Color Therapy app for Apple. This digital adult coloring book features fun designs and unlockable colors, though you get 30 solid colors and 24 gradients for free.
Earn new colors by sharing your work or buy new palettes for $1.99 each. Alternatively, you can buy the Pro upgrade for $8.99. This one-time payment includes 700 colors, 700 gradients, and no ads.
With Pigment, you can use realistic brushes to create works that look like they were made on paper.
This app offers so many different ways to color, and many of them are free. It's available on iPhones, iPads, and Android phones, and you can use your Apple Pen with it if you have one.
This app lets you fall asleep to all kinds of soothing sounds. With White Noise Lite, you can choose from 40 sounds, along with five alarms to wake you up from your slumber.
You can even mix and record your own sounds on this iPhone and Android-supported app! If you upgrade, you can get an additional 15 alarms.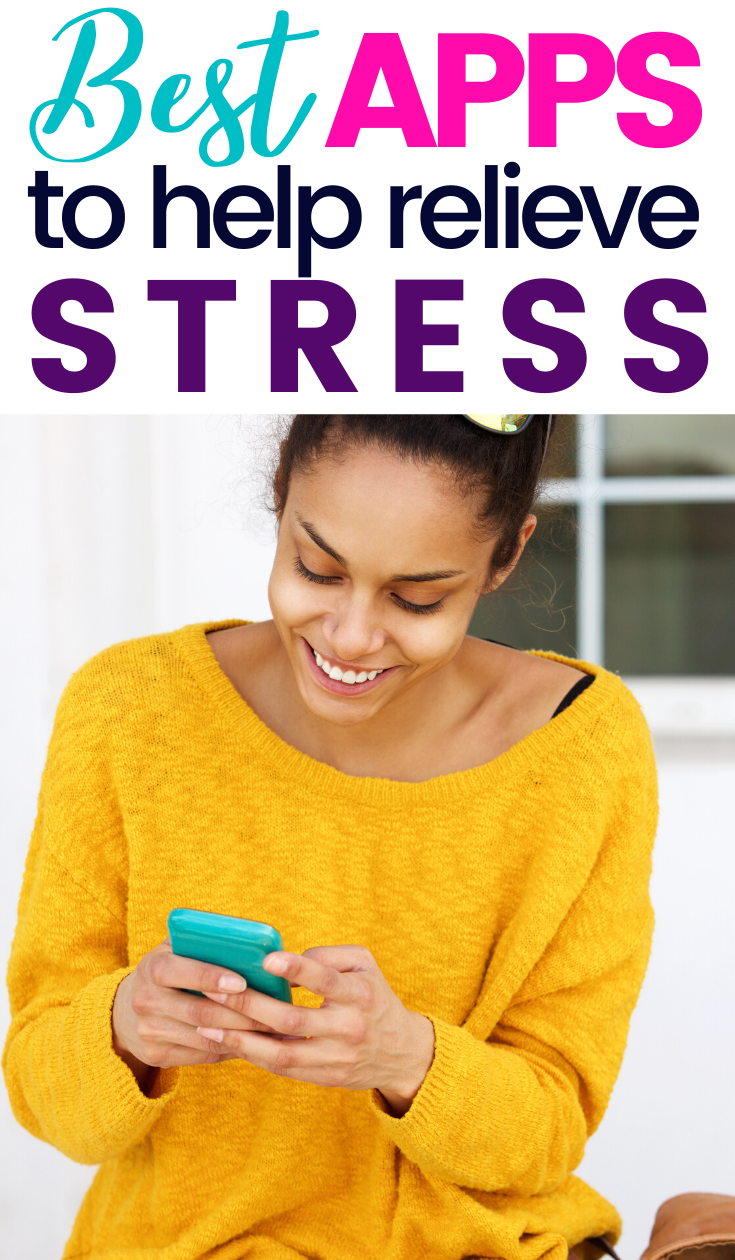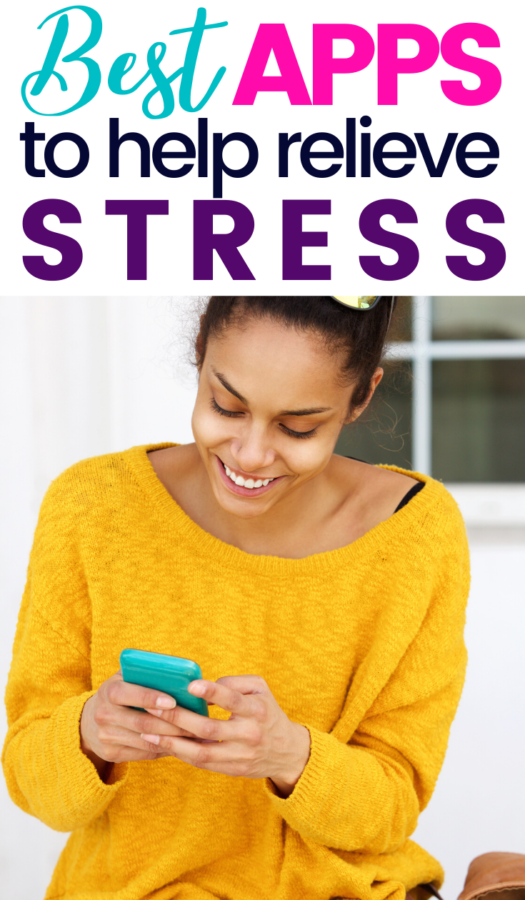 Sanvello is a tool kit for those dealing with anxiety and depression. You can record your mood and health-related activities throughout the day, practice cognitive behavioral therapy skills, and engage with a community of other users.
Available for both Apple and Android users, this app approaches stress relief from a clinical perspective, making it great for those who are used to (or transitioning away from) outpatient therapy.
In my option, this is one of the best stress relief apps on the market!
Let this app help you train your brain to think happy thoughts! Happify offers simple exercises and games to help you relieve stress and increase your levels of gratitude.
You can track your progress within the app – based on data collected from the developers, most users find themselves feeling happier overall after just two months of using the app.
Play some anxiety-reducing games on Personal Zen, an app that was developed alongside a neuroscience professor. The activities are simple and short, so download it to your iPhone for your work breaks!
Finding patterns in your mood changes is important – you can better predict when you'll need to use some coping skills!
My Mood Tracker lets you log your moods multiple times a day, along with notes about what triggered that mood. There's also space to log your medication intake and sleep, making this tracker truly comprehensive.
Sometimes, all it takes to calm down is an activity to take your mind off of things. Solitaire is the perfect game for that – it's straightforward, and it requires just enough thought to stay focused on it.
There are a variety of different Solitaire apps for both Apple and Android, leaving you plenty of options to choose from.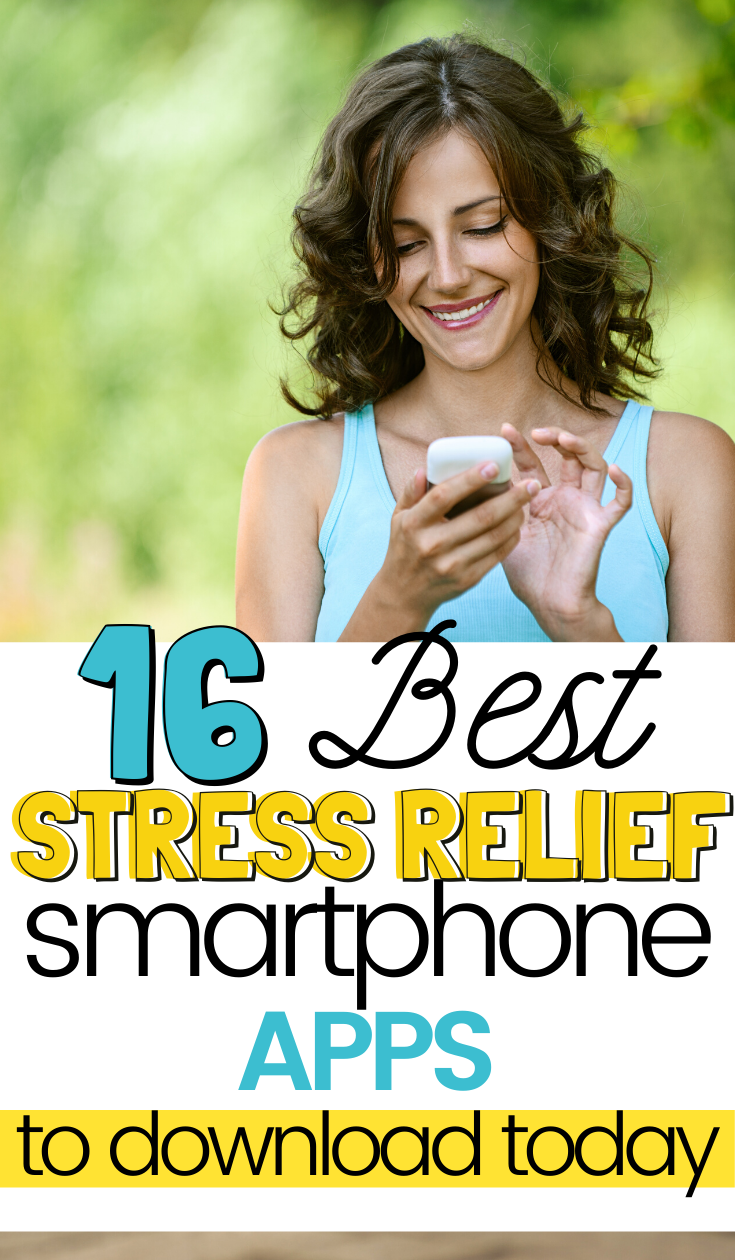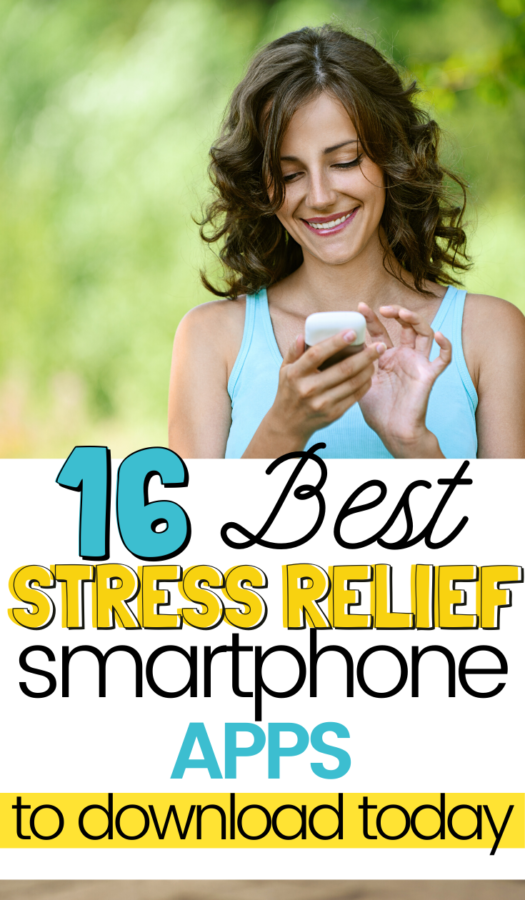 Learn new yoga poses and try out new routines with the Pocket Yoga app. Perfect for beginners and experts, this app works within your skill level and how much time you have.
You can even watch full yoga classes on your device, which can then be displayed on an Apple TV!
Likewise, you can check out my post with 10+ Cheap Sites for Home Workouts!
This game features calming music and pleasant images, and you don't even need to play to win! Play on Zen Mode to play without objectives – simply ride your character's "snowboard" through the beautiful desert backdrop.
Fluid Simulation lets you play with colors on a fluid-like canvas. This soothing app is available on both iPhones and Androids, and could calm you down in minutes.
Even kids can enjoy this app if they have their own iPads – it's simple enough to not require much setup!
Grow your own plants with Viridi, a mobile game that works while you're away. When you download the game, you'll get three "starter packs" for free, along with some ceramic pots to choose from.
More succulents are available for purchase within the app. While each plant takes time to grow, you'll still want to check the app periodically to water the plants and watch them grow.
Sometimes, the easiest way to get something specific off your mind is by writing it down.
With MindMeister, you can write down and prioritize your thoughts using colors, themes, icons, and text. You don't even need to follow a specific format – this app is what you make of it.
This journal app lets you jot down your thoughts using a different set of tools than MindMeister. Add tags, draw pictures, record audio, and even use stationary as you get your feelings down on "paper."
Day One is great for those who would rather talk about their thoughts instead of writing, as well as people who need a more organized journal.
There are so many mobile apps that can help you relieve stress, so it may take some trial and error to find the right ones for you. Whether you prefer apps that guide you through activities or those that are more clinically-based, the App Store and Google Play Store both have something for everyone!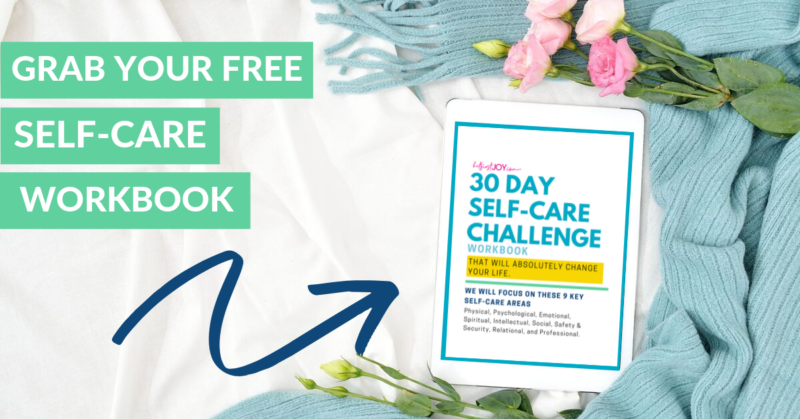 DISCLOSURE
As an Amazon Associate I earn from qualifying purchases. This post may contain affiliate links and/or promotional products, all opinions expressed are that of But First, Joy only. Read my full disclosure.