Are you excited to begin working out right away? These sites offer free & cheap virtual workouts to do from home. You won't believe the different options!
With the recent epidemic that has led to the closure of most fitness gyms across the country, people are desperate for other ways to workout. We've been stuck in our homes and trying to find as many other options as possible!
Actually, if you really think about it:
Maybe the gym was never a good option for you anyways, so you want to try your hand at online workouts. Keep reading to discover the best virtual workouts to do from home.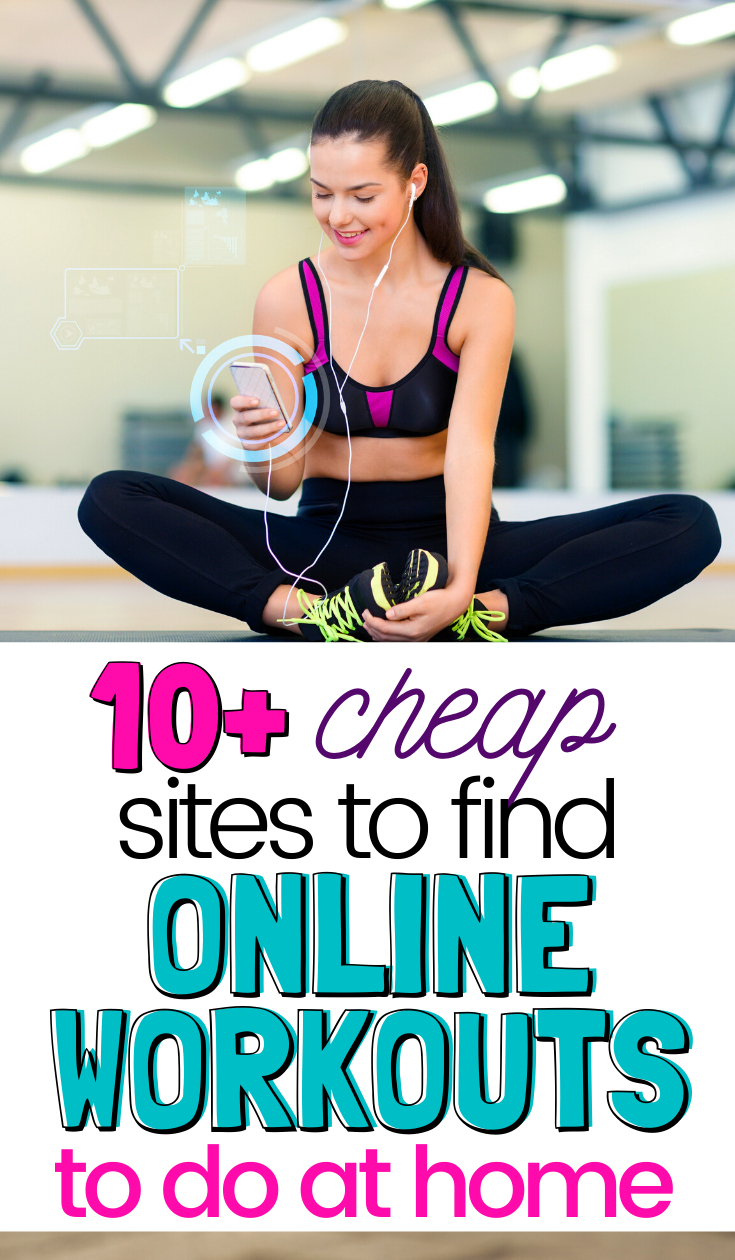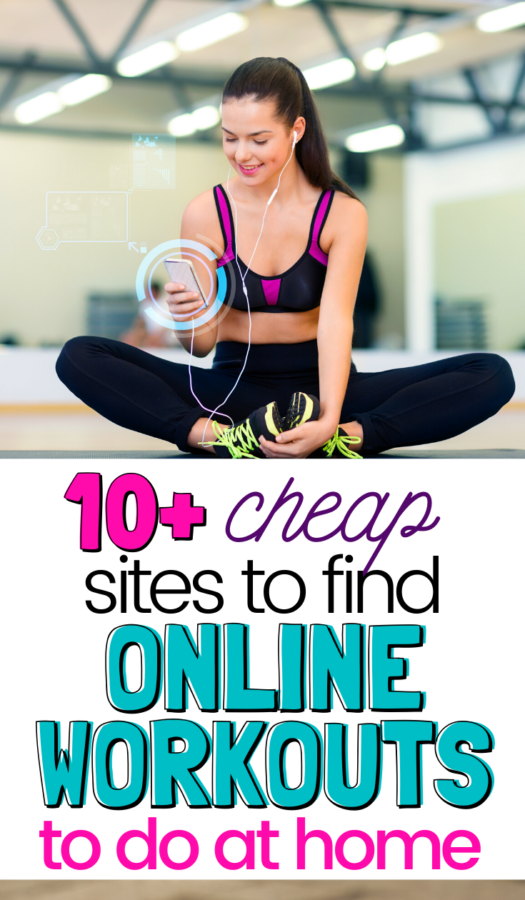 Working out online is becoming more of a trend. I am seeing more virtual exercise options than ever before! If you've been thinking about getting in shape for a while, this may be your opportunity to find a virtual workout online that works for you!
If you want more productive things to do at home – check out this list of 101 Productive Things to Do When Bored at Home
Best Virtual Workouts to Do From Home
Whichever the case, there are several great virtual workout classes that you can do online, from the comfort of your own home. Getting into shape has never been made easier or more convienent.
After all, working out in front of a bunch of strangers isn't very comfortable.
So, check out these virtual workouts to do at home. These virtual exercises will keep you from backpedaling or losing all your progress. Even if you're a beginner, this is a great time to get started on a healthier you.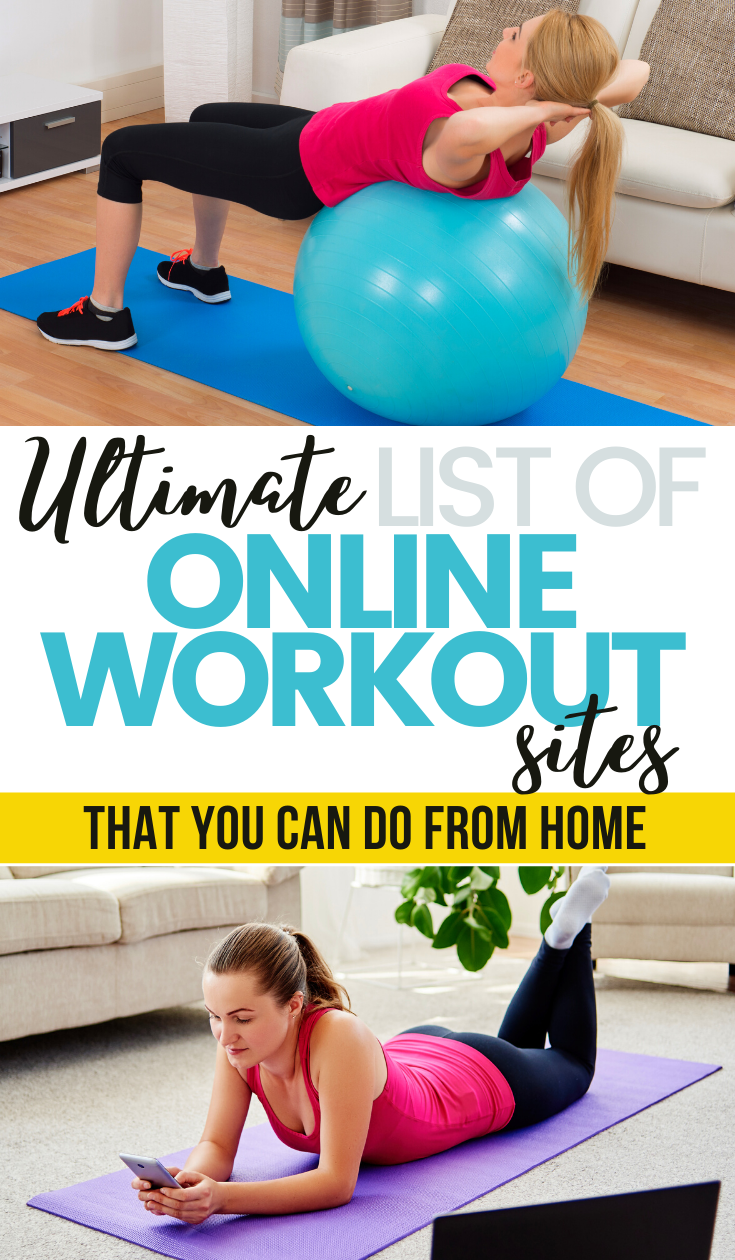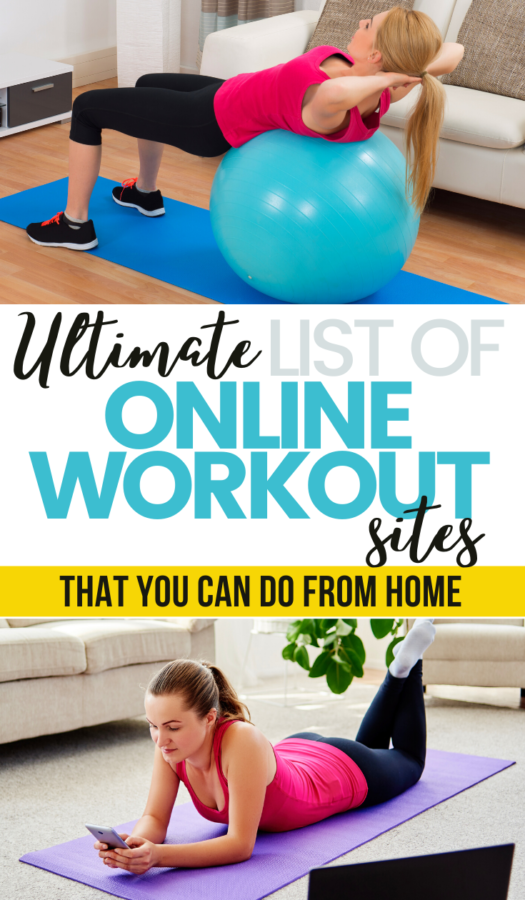 1. POPSUGAR Fitness & Other Fitness YouTube Channels
If you don't want to pay anything and are ready for a virtual workout, then hit up YouTube. It's quite amazing what free workouts you can find on there.
You can also access YouTube from a smart TV, phone, tablet, or an iPad, so you have no excuse to not workout!
I personally recommend POPSUGAR Fitness on YouTube for access to over 500 workouts from professional, trained, and celebrity trainers.
Additionally, you can search YouTube for any kind of work out that you're interested in trying:
Yoga
Cardo
Weight lifting
Walking
Running in place
Dance
If you need virtual workouts to do from home, this may be just the answer you need! Give something new a try each and every week. You may find that you enjoy doing a workout you've never tried before.
2. Amazon Prime Free Virtual Workout Videos
Most of us are paying for Amazon Prime anyways, so it makes sense to take advantage of it. With Amazon Prime, you can get access to FREE virtual workouts.
Just imagine using a platform that you already have access to. Use these 10 no-excuses workouts that you can do with Amazon Prime.
You may be able to find a few workouts that the whole family can do together. You can get healthy and active as a family.
To add, if the kids want to join – here's a great list of exercises for kids under 5!
3. Crunch Live
For only $10 a month, Crunchlive.com has over 85 online workout videos that range from different styles including dance cardio to fat burning pilates.
In just a matter of a few moments, you'll be forgetting about that gym you're missing out on and realize that you can stay in shape from home just as easily. $10 a month is a very affordable price to pay for being able to access workout videos.
4. Daily Burn
With Daily Burn, you'll not only be working up a serious sweat while burning calories, but you'll also be toning and building muscle too.
The program offers a 30-day free trial, and then after that, it's only $10 for a monthly subscription.
Workout sessions are held by pro athletes, including professional snowboarder Cody Storey and in-line skater Eitan Kramer.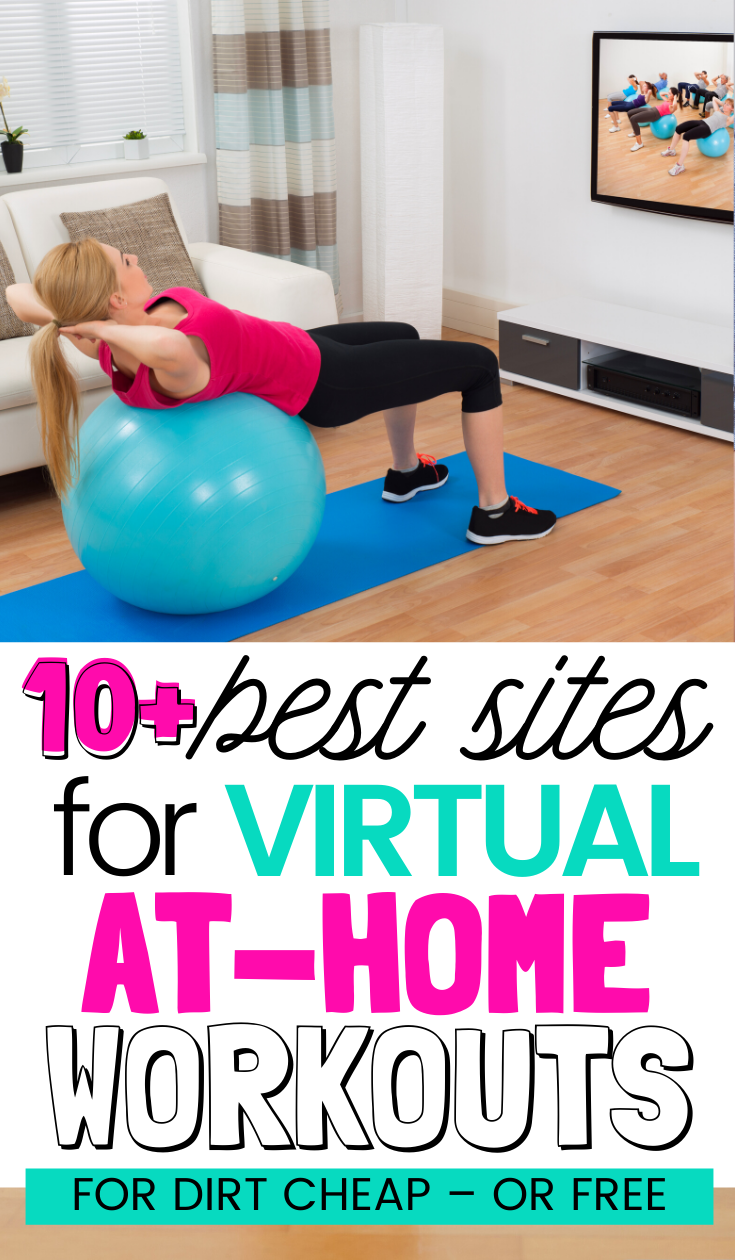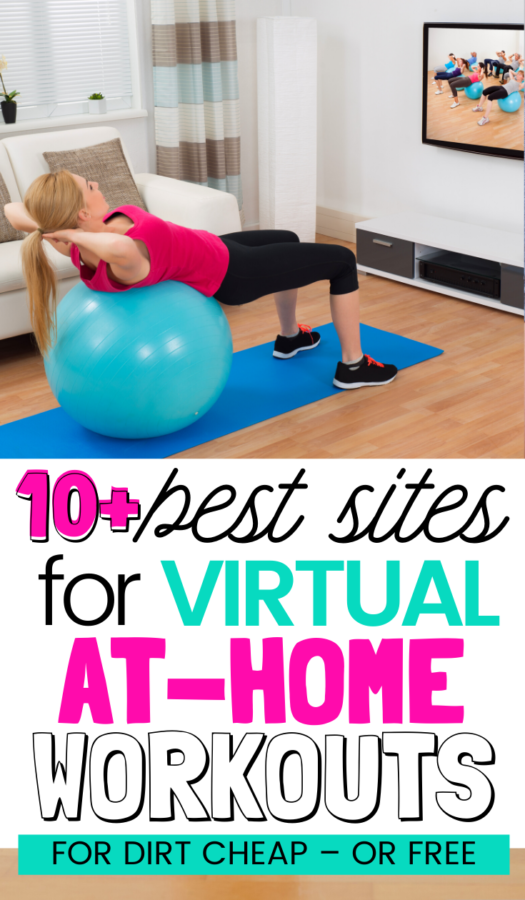 5. DOYOUYOGA
With one of the cheapest fitness programs that are available to you, DOYOUYOGA has hundreds of videos and yoga practices that will get you started, for only $8 a month.
6. GaiamTV
On Gaiamtv.com, you'll only be paying $10 a month, and expect instructors and professional trainers to push you past your limits. Several workouts include yoga, strength training, muscle-building, and cardio.
If this is the type of workout you're looking for, then it may be time to make this small investment.
7. iTrain
With iTrain, you'll be able to focus on a number of exercises that are right for you, and it doesn't even require an internet connection. All you need is a tablet or smartphone, or watch their videos on itrain.com.
Exercises include running, climbing, stretching and dancing. They promise that you'll see amazing results within as little as 4 weeks. Each video costs anywhere between $6 and $11, and membership at $15.99 a month.
8. Lionsgate BeFit
Lionsgate BeFit offers a 90-day workout program that costs you nothing. That's right, it's free!
It's a circuit-training workout, along with yoga, that will help you get the results you're looking for, and fast. You can find this workout system exclusively on Youtube.
9. Physique 57
Physique 57 is a workout program that not only encourages you to lose weight but also how to eat and live an active and healthier life. They have videos that you can rent for $7, or it's $57 a month for a subscription.
Some of these workouts may prove challenging or intimidating, but that you shouldn't give up so easily, because they have proven results.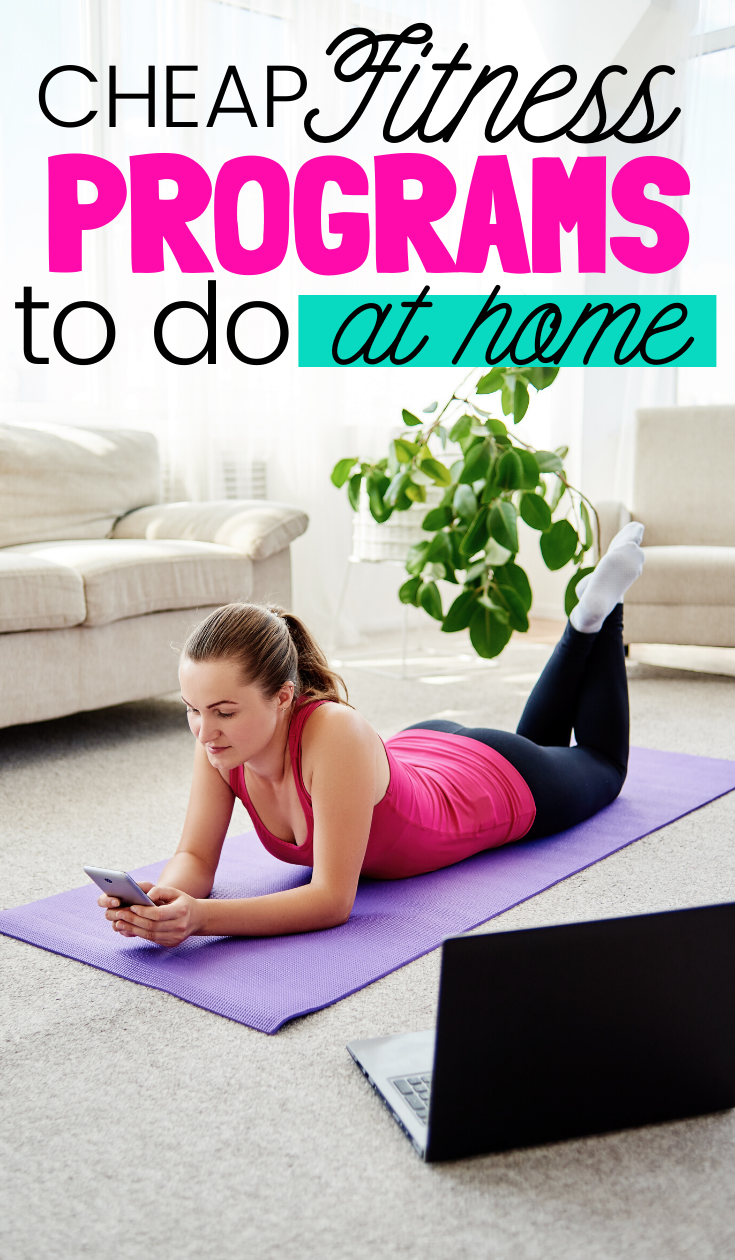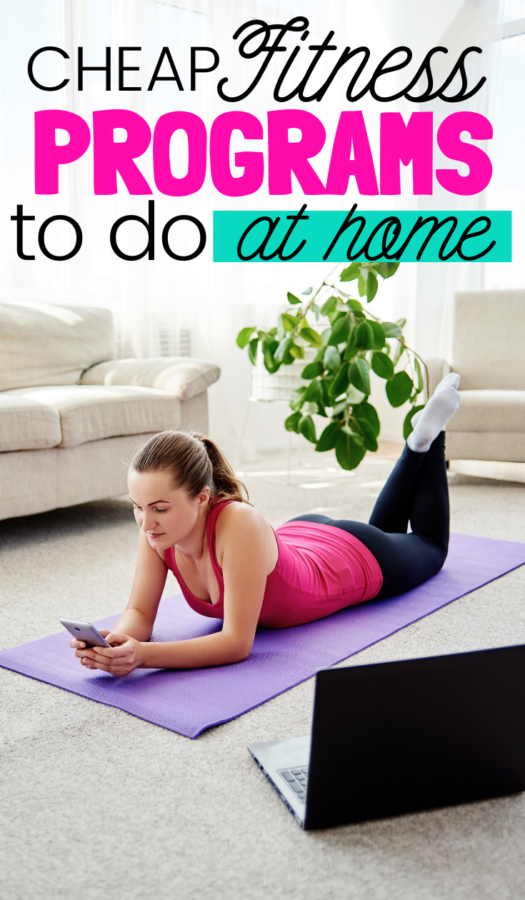 10. Scott Herman Fitness
If you're looking for a workout that will get you ripped and in shape, while kicking your butt at the same time, Scott Herman Fitness will see to just that.
For only $13 for a monthly subscription, Scotthermanfittness.com will provide you with a community, tips during exercises, as well as a meal plan.
11. SparkPeople
If you don't have the money to invest in your fitness, nor the time to spend in the gym, get excited! SparkPeople offers you free cardio exercises, along with providing you with healthier eating habits. Plus, it's an easier way of tracking your progress. Did we mention that it's free?
12. Wello
With Wello, you can take advantage of another in-home workout method on Wello.com. The program also offers group work-outs ($10 a session), and a personal trainer ($19 a session). It offers high-intensity cardio workouts, as well as kickboxing and martial arts.
13. Check Your Local Gym for Online Workout Options
More fitness centers and gyms are working hard to get fitness videos online. If you really want to work out at home often, check with your local gym to see who is doing virtual workouts.
You may be surprised at how much fun you can have with virtual workouts! Plus, many will offer these for free or included with a paid gym membership.
These virtual workouts will not only keep your body in better shape in the meantime, but they will also help your body remain healthier!
If you've tried one of these workouts before, which of them would you recommend, or not recommend to our readers? What is one of your favorite virtual workouts to do online?
Let's not forget that working out is so good for our mental health. What are some reasons you work out?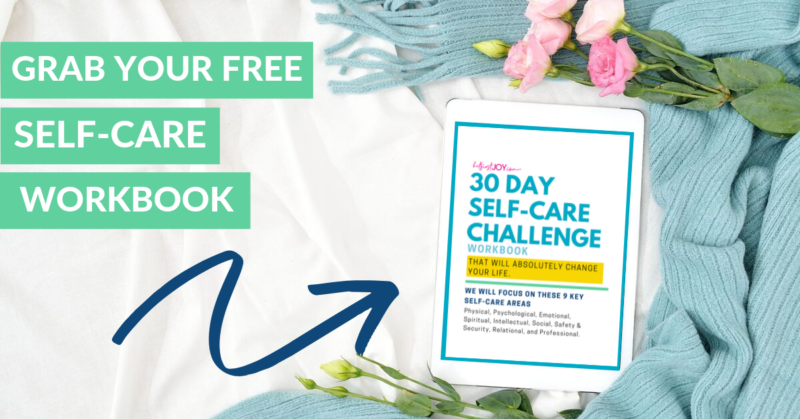 DISCLOSURE
As an Amazon Associate I earn from qualifying purchases. This post may contain affiliate links and/or promotional products, all opinions expressed are that of But First, Joy only. Read my full disclosure.