Why stop at Tidying Up your house? If you're anything like me and want to take your decluttering obsession a step further, let's talk about tidying up that cellphone using Marie Kondo's method of "sparking joy". I want to give you a few tips for turning your most precious device into something a little more enjoyable, organized, and easy to navigate.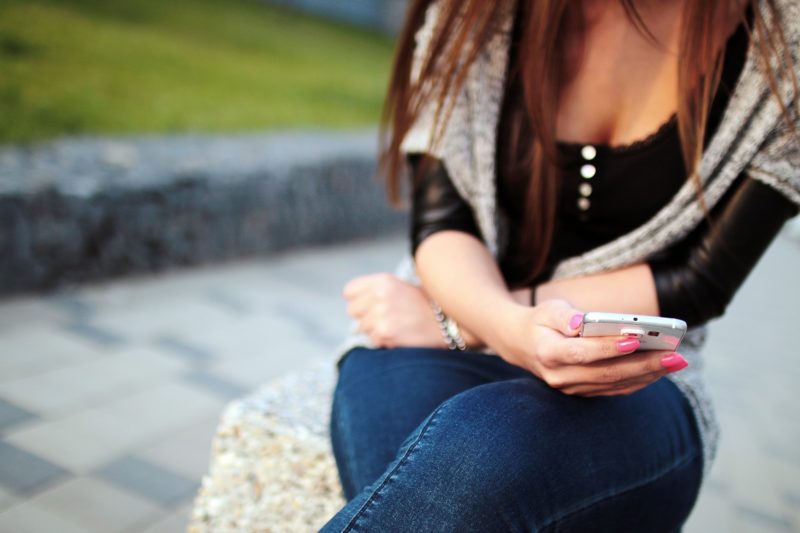 How to Declutter Your Cellphone
The thought of decluttering your cellphone might be a little bit frightening because our phones are like our babies to us. We keep all of our most valuable information in our phones these days and that's why tidying up our phones is very important.
Delete unused apps.
This is the easiest part of decluttering your phone. Go through each and every app in your cellphone and if you haven't used it in months or it doesn't bring you joy – delete it! I personally remove any TV show voting apps after each season and download it again when the new season rolls around. I don't need it taking up space in my phone. So, remove unused apps, games, factory apps (if possible), and anything that flat out frustrates you.


Organize apps into folders/pages.
Now that you've deleted the apps you no longer want, you can begin organizing the ones you do have. If you have an iPhone, you can organize your apps into folders. For example, I keep all of my games in one folder and photo editing apps in another. If this isn't an option you have on your cellphone, you can organize apps by page. Just hold your finger down on the apps to move it from page to page. Keep your most-used apps on the main page of your phone.



Update notification settings.
This can be a bit tedious if you have 30+ apps like I do, but it's totally worth it in the end. This will keep your notification screen clear and open to only the notification you want to see. Honestly, who cares that it's been 3 days since you've played your game? We don't need that reminder, phone! Clear all the notifications while you're at it!



Remove contacts who don't bring you joy.
This could become an emotional experience for some but a rejuvenating experience for others! Take the time to remove any contacts who either don't bring joy to your life or you just don't speak to anymore. Ahem, exes are a great place to start.



Clear out voicemail box.
Don't be the person who's mailbox is too full to leave a voicemail. Clear your voicemail box out often. Especially if you're holding onto old voicemails that aren't healthy for you.



Delete old text messages.
I think the majority of us never delete old text messages. I think it's an important thing to do because deleting unwanted things can help release unhealthy things you're holding onto. Delete anything that doesn't need to be there. A great place to start is with unsolicited messages, expired text coupons, and text subscriptions.



Delete unwanted photos.
This is the most difficult part of decluttering your cellphone – the photos! It's the most precious thing about our phones. I decided to do this entire declutter challenge because I saw that I had literally over 49,000 photos in my phone! The thought of losing all of my son's first moments, was hard to swallow. What if my phone crashed? What if I lost it? Ugh, it would kill me. So, I started by deleting unwanted photos, like doubles, outtakes, and screenshots.



Backup and organize important photos.
Finally, grab your external hard drive or your cloud backup and get all those photos backed up. Afterward, you can delete the ones you don't need on your phone. Just be sure to get those photos in a safe place so you don't regret it later!
What other ways do you declutter your cellphone? Tell me in the comments below!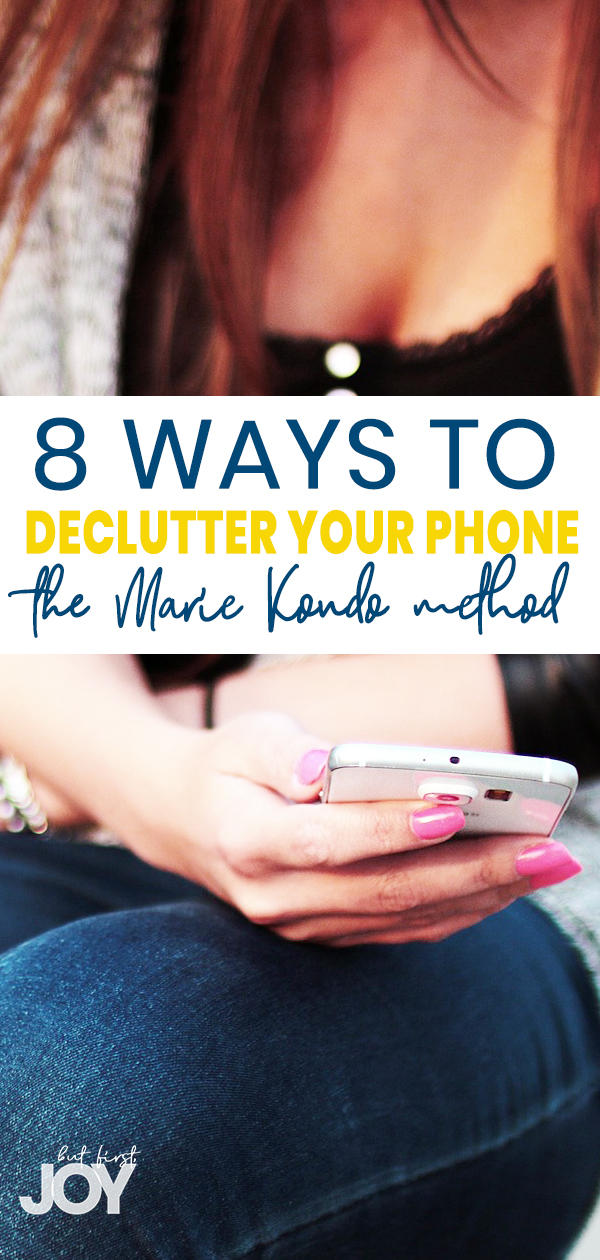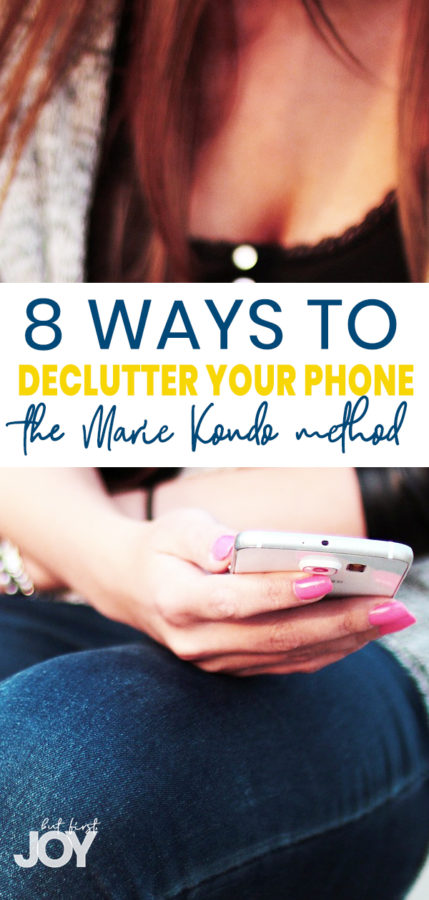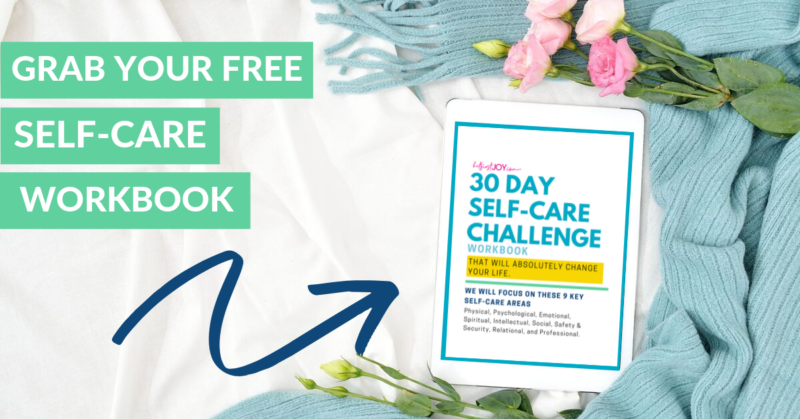 DISCLOSURE
As an Amazon Associate I earn from qualifying purchases. This post may contain affiliate links and/or promotional products, all opinions expressed are that of But First, Joy only. Read my full disclosure.