If you're wondering how to take beautiful photos of your newborn, then I've got you covered. I was in your shoes when my baby boy first came into the world, but now I've got a few newborn photo tips up my sleeve that I'd like to share with all of you! These newborn photo tips are sponsored by Carter's, however all thoughts and opinions expressed her are my own.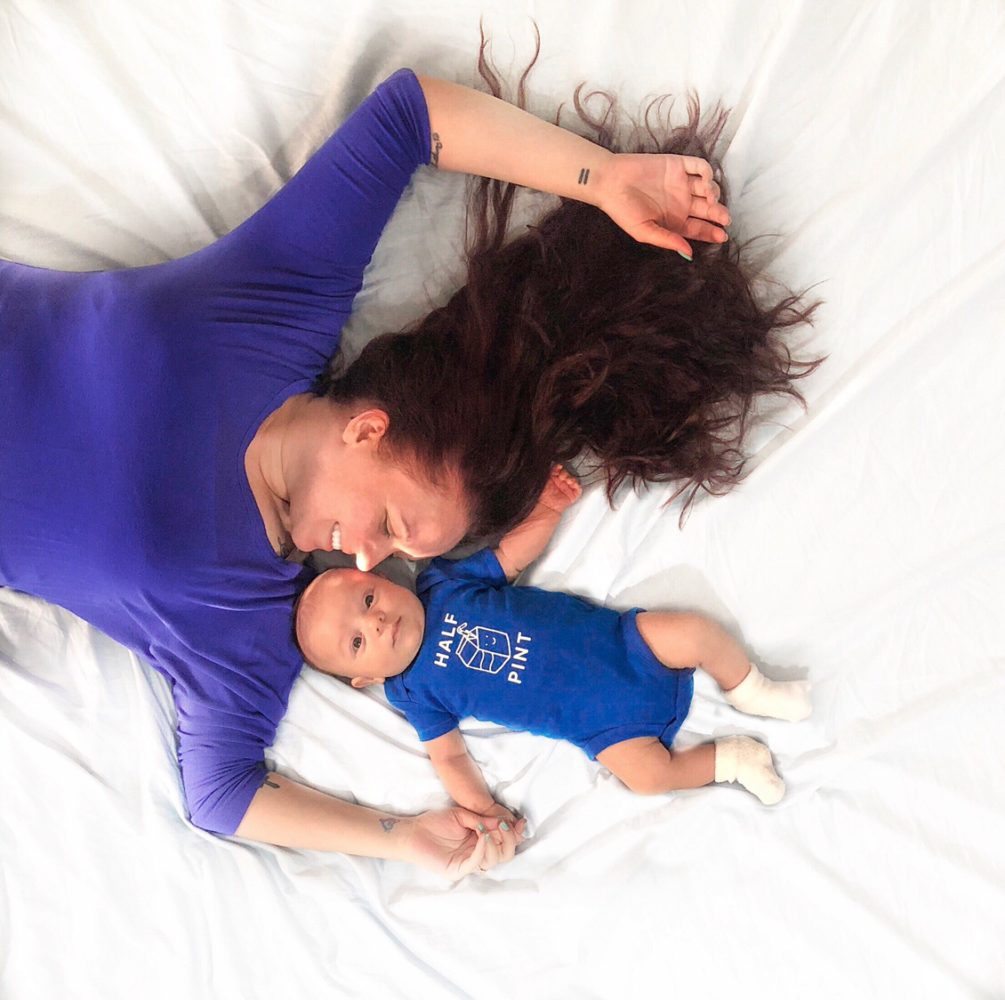 I like to call the first two weeks of motherhood, "Mommy Bootcamp". You're basically just thrown into motherhood without a clue. Everything that's supposed to come natural, doesn't feel very natural at first. You're wondering why your baby is crying, if he's eating enough, and if you'll ever sleep again. You're probably asking yourself why it doesn't come easy for. It's normal, mamas! If you didn't feel a little clueless, it wouldn't be natural. In the midst of it all, you're trying to figure out how to capture as many beautiful photos of your newborn as possible. Everyone keeps telling you that these moments will not last forever and it's absolutely true! Time will fly and before you know it, you're wishing that baby could sleep on your chest again. *Sigh*
Being a social influencer and a proud Millennial mama, I strive to get frame-worthy (and Instagram-worthy) photos of my baby boy. I'm one of those moms who takes milestone photos: Week 1, Month 1, First-Holidays, etc. When I was taking his Week 1 photo, I couldn't fathom how any mother could possibly get a beautiful, peaceful photo of their little one. Every time I tried, my baby boy would scream, cry, and wiggle right out of the posed shot. I remember other mamas DMing me with newborn photo tips from their own personal experiences. I remember thinking that nothing would work and I'm just not one of those moms. As defeated as I felt, I still tried until I basically perfected it.
10 Tips for Taking Beautiful Photos of Your Newborn
Don't ever let anyone tell you that there isn't a Science to photography. Anyone can buy an expensive camera but a truly beautiful photo takes practice and lots of work. I decided to share my photo tips after my friends, family, and readers gushed over the photos of my baby boy! I realized that the more effort I put into these photos, the bigger reactions I got. While these tips will definitely teach you my tricks on how to take beautiful photos of a newborn, practice makes perfect! Don't give up and keep trying new things until you're satisfied. The more you try, the more you'll succeed and the easier it will come to you. Good luck, mamas!
1. Patience
First and foremost, you need to be patient. Your newborn can sense when you're frustrated and in turn, will be frustrated. Just be patient. Wait until you have a solid hour to dedicate to photos. If you're in a rush, you probably wont get that beautiful photo. Be patient and don't settle for a blurry, poorly lit photo. Take advantage of the natural lighting from windows on cloudy days, early mornings, and as the sun is setting.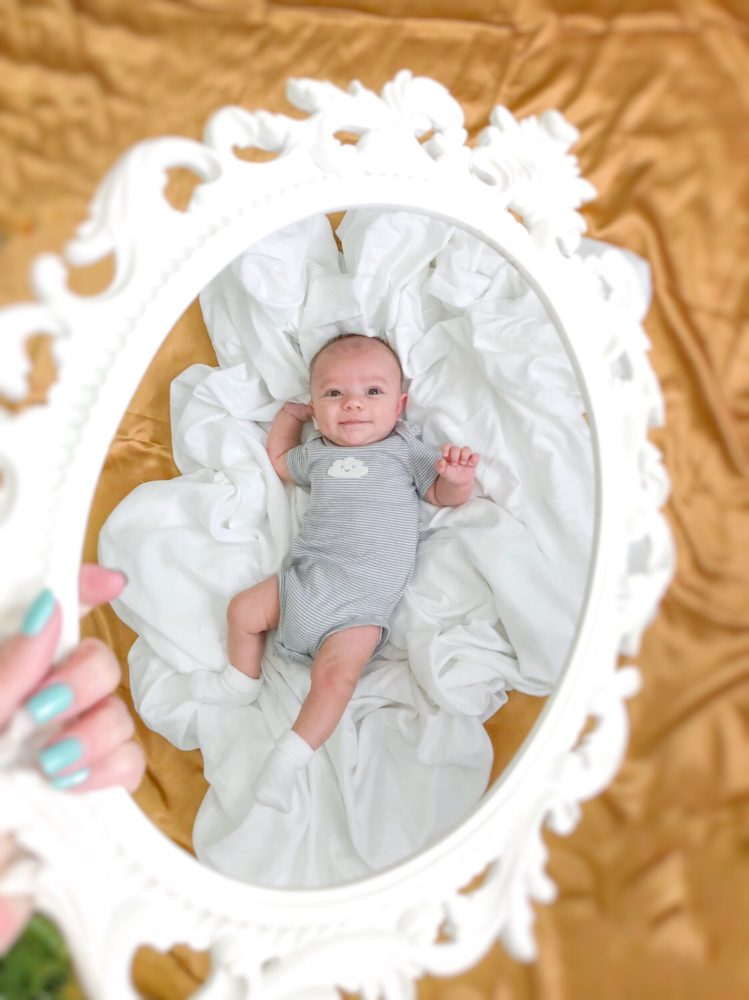 2. Setup props before baby
If you want to setup props, be sure to do it before you add your newborn to the shot. Lay a blanket down, get toys or flowers in place, and be sure he's dressed ahead of time. Your newborn will not wait around for you to find props and getting him dressed at the last-minute can lead to a very upset baby.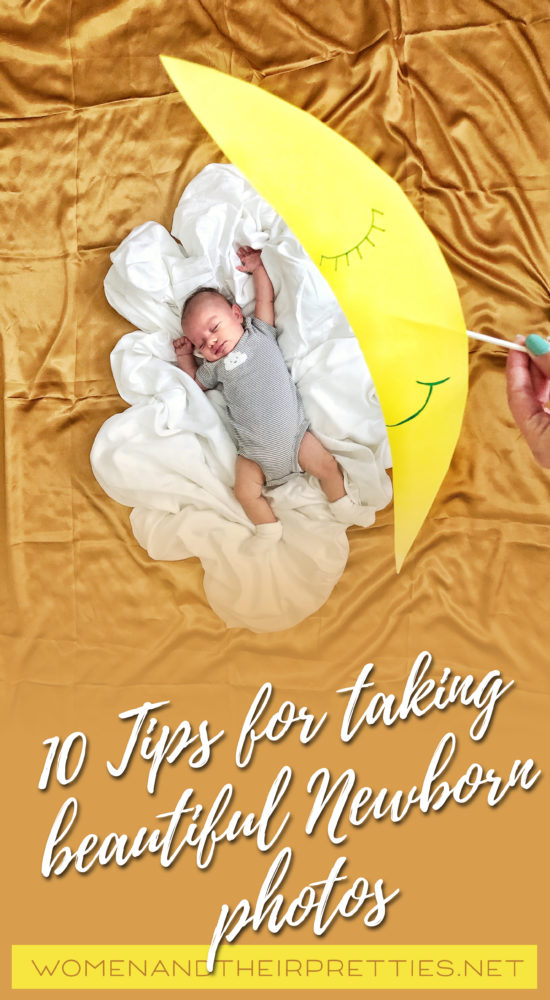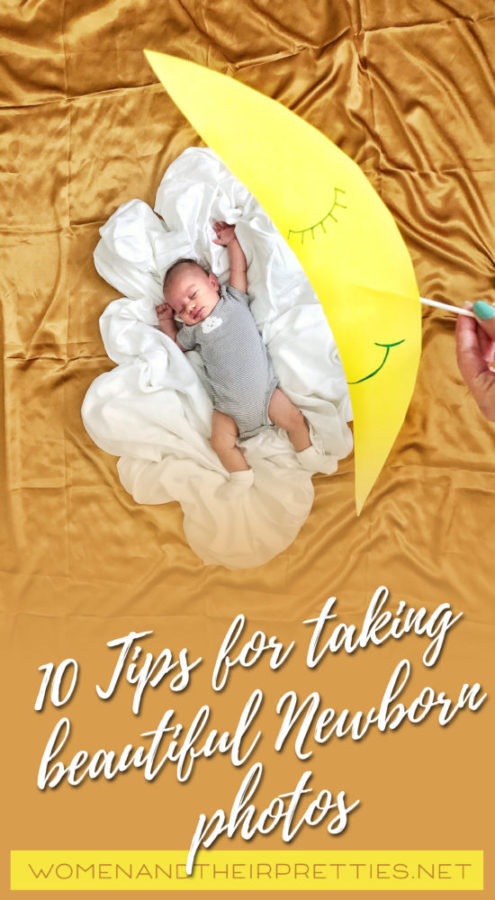 3. Cute clothing
Cute clothing is key to getting a beautiful newborn photo! The best part is that you don't have to spend a lot. In these photos, I shopped from the Carter's Little Baby Basics collection. I snagged a neutral baby clothes bundle (which is great for any type of background) and I grabbed the 5-pack Food Original Bodysuits collection which has adorable sayings and bright colors for baby boys! These are fun for all those candid moments with baby.
I love these bundles because you get a lot of clothing or a very little price. I am very picky about what I put on my baby boy. I want him to wear clothing that is soft and durable! These bodysuits make diaper changes quick with the reinforced snaps (which are likely to happen in the middle of a photoshoot). The expandable shoulders are my favorite feature for quick clothing changes when you want different looks for photos and to quickly take care of those newborn accidents.
In addition to the convenience & quality of this Carter's collection, I love how cute and original the designs are! It's difficult to find anything cute for my son but Carter's always impresses me. The Little Baby Basics line is far from basic and never ceases to collect big compliments from strangers! These are perfect for those home newborn photography sessions – especially for mamas on a budget!
Carter's is offering 20% off $40+ through June 30 with this code! Online: CART4342 in store: 066944
4. Make sure baby is well-fed
A well-fed baby is a happy baby. If your little one has an empty stomach, don't expect to capture a cheeky grin or a peaceful slumber. That baby needs to have a full stomach! I recommend feeding your newborn within 10-15 minutes before you try to snap photos of him or her.
5. Make baby comfy
Don't be afraid to let your props sit around for an hour before the photoshoot. Just do what you can to ensure your baby is comfortable for the photos. Laying him on a hard surface probably isn't a good idea. Be sure the clothing is soft and fits well. Baby shouldn't be too hot or too cold. Don't forget that safety should always come first! If you want to imitate a silly position that isn't necessarily safe, I recommend using photo editing apps.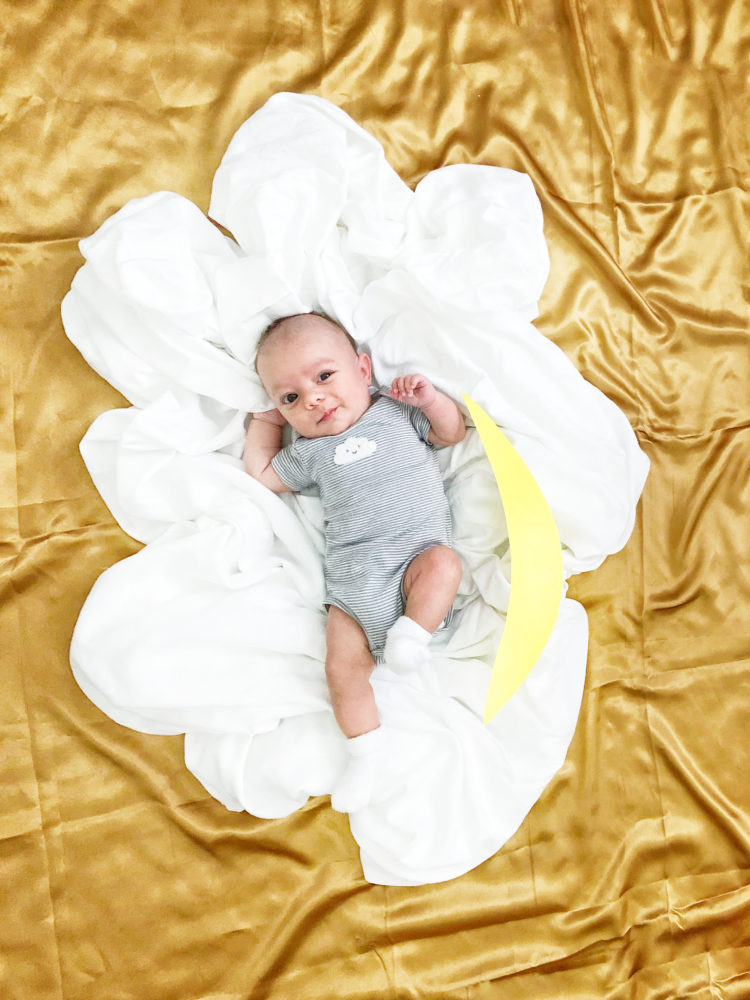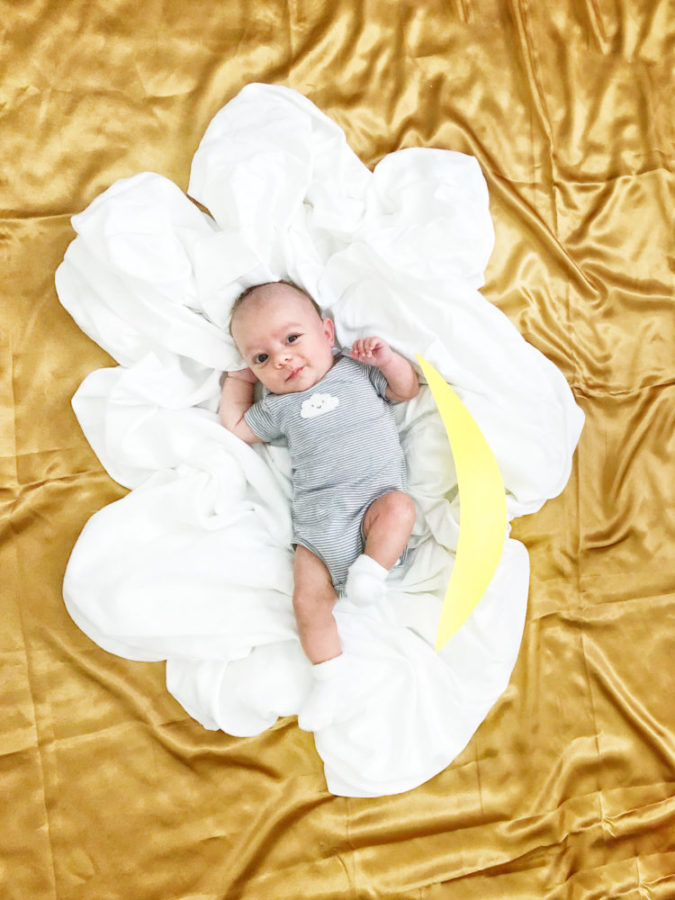 6. Photo editing apps
You don't have to be skilled at Photoshop to edit photos. Since I don't use my professional camera* for photos of my son, I edit my photos on my cell phone using a few great apps! I recommend editing every photo you take to at least adjust lighting and color. There are plenty of beautiful newborn photos that go unnoticed because of terrible lighting. I use the following free apps for my photos:
Lightroom CC – for basic lighting, color, and clarity edits
Snapseed – for more complex edits, made easy
VSCO – for quick filters
Retouch – to remove an unwanted objects or blemishes from photos (sometimes newborns scratch their faces and need a quick fix for for a framable photo)
Bazaart – To add some magic to my photos – like you see below
7. Angles are Everything
As women, we rely on angles to get that perfect selfie. Angles can make or break a selfie and the same goes for newborn photos. Since a newborn (under 3 months old) can't sit up on his own, the best shots are taken from above. Since baby is always on his back, take advantage of those moments by taking shots from above. You'll have to get creative by using ladders or even by taping your phone to the ceiling with a self-made shelf. Trust me, the behind-the-scenes photos would make you laugh.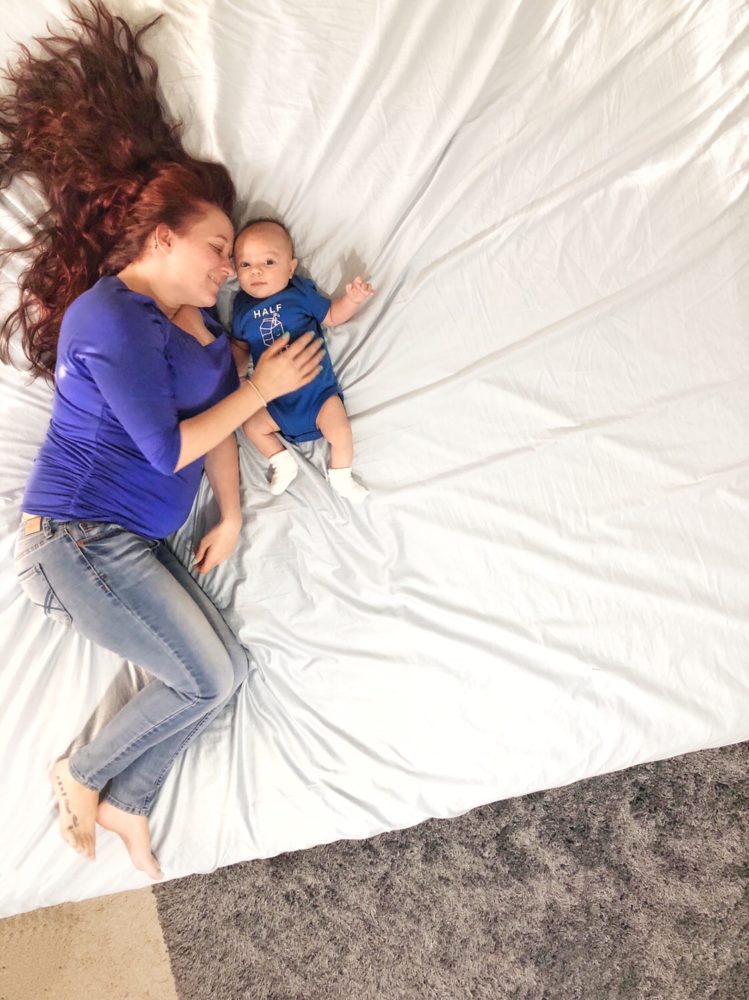 8. Let baby sleep
It's okay to take sleeping photos of your newborn – even if he/she is a couple months old. Sometimes those are the best photos because it helps you to remain patient and you can typically pose baby in whatever position you want. You can even grab the Carter's Sleep & Swaddle pieces to make those sweet baby naps even cuter! If you're taking photos of your sleeping baby, you'll likely catch those sweet sleeping smiles, too!
If your baby is anything like mine, his happiest moments are right after he wakes up. He's full of smiles and wonder after he takes a good nap. So, I lay him in position and gently wake him to snap the really charming shots.
9. Entertain baby
I'm often asked how I get my 2-month old to smile in photos. It's simple – I entertain him and take 20+ photos until I get one that works! I make funny noises, silly faces, give him lots of tickles and kisses. I do whatever I can to make my little guy smile and I snap photos while doing it. Sometimes I just talk sweet to him and he flashes that toothless grin.
However, a smile isn't necessary for a beautiful newborn photo! Entertaining your baby can simply mean he's staring right into the camera as you ake the photo. Give him something to look at or pay attention to, so he will remain still in photos!
10. Candid Photos
The best photos are the candid ones. These are the shots you take when your baby is showing off his or her sweet personality. They don't require backdrops or well-placed props. Just grab your phone* or camera and start snapping away as baby is introduced to the wonders or the world. I love dressing my baby boy in clothing with fun sayings because they make those real-life moments much more adorable!
*all my photos are taken with an iPhone 8 Plus
Pick up cute clothing for your newborn photos at Carter's with this coupon for 20% off $40+! The code expires June 30, 2018. Input code at checkout online:
CART4342
or give this code to the cashier at a Carter's store near you: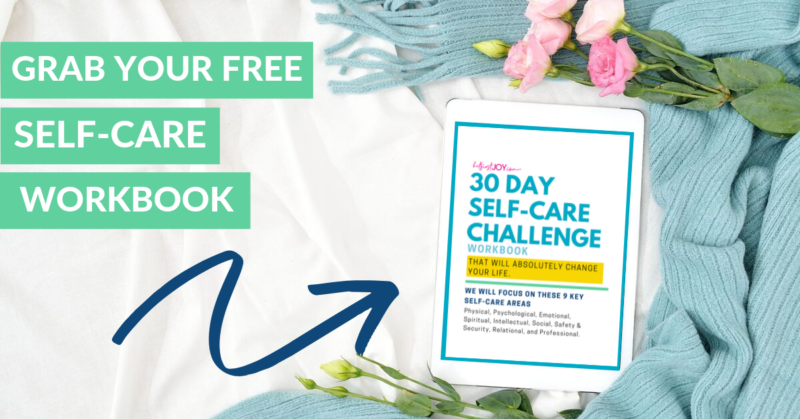 DISCLOSURE
As an Amazon Associate I earn from qualifying purchases. This post may contain affiliate links and/or promotional products, all opinions expressed are that of But First, Joy only. Read my full disclosure.