Mothers are underrated and unappreciated (most of the time). They make sacrifices for everyone and wear themselves so thin that they barely have anything left for themselves. If you're looking for nice things to say to your mom or to other moms, I've got a great list for you! 
We're in the most hectic part of the year. The 4th quarter is either filled with a lot of additional responsibility for working mothers, or a lot of planning and prepping for stay-at-home mothers. Contrary to the perfectly staged Instagram photos, being a mother is the most difficult job on the planet. We don't get quiet time, personal space, or time to ourselves. As I type this, my son is passed out next to me. He woke me up early and just as I finished my morning coffee, he decided to take a nap. Will I nap with him? The caffeine says, "No!".
This is mom life at it's finest, friends. Do I love being a mother? ABSOLUTELY! Is it always full of sunshine, rainbows, and pretty little blessings? NOT AT ALL. Anyone who tells you it's easy, is either lying or in denial. Now that I'm deep into motherhood, I have some first-hand knowledge of what moms not only want to hear, but what we need to hear – on a genuine and regular basis. So, if you're a mom yourself – SHARE THIS to drop a hint to your husband, friends, and family. If you're a husband, boyfriend, child, or just a friend of a mother, I ask that you please make a conscious effort to remind moms of how wonderful, appreciated, strong they are. Your words mean more than you could ever imagine.
10 Nice Things to Say to Your Mom & Other Moms
1. "You're doing a great job!"
90% of the time, she's questioning her parenting, marriage, or womanhood. She feels like she's neglecting something in her life. Maybe she isn't giving the children all of her attention or the house is a mess. Maybe she hasn't had intimacy in weeks because she's just too exhausted. She needs to hear that she's doing a great job in life, parenting, relationships, marriage, and everything else!
2. "You are enough."
It doesn't matter how strong she appears, every mother has moments of weakness. Every mother questions if she's a good mom, good wife, good daughter, or/and good employee. If nobody is telling her that she's doing enough, then how is she supposed to believe it? Remind her that her imperfect self is absolutely enough.
3. "You're raising great human beings."
That's the ultimate goal, right? There's no better compliment than "you're children are so sweet, kind, well behaved, smart, etc." If she's doing a good job, tell her. If her children made you smile, tell her. She deserves to be proud!
4. "You look amazing!"
When you thinking of nice things to say to your mom, you probably don't think of this one because your mother is older and doesn't care as much about her looks. WRONG! There's nothing like a good compliment to really make a woman's day. When I lose a little weight, get dressed up, or even when I feel icky, I love to be told that I look great! Just to give an example, I overhead a woman talking about how pretty I am the other day and it made my day. In fact, I still think about it and smile!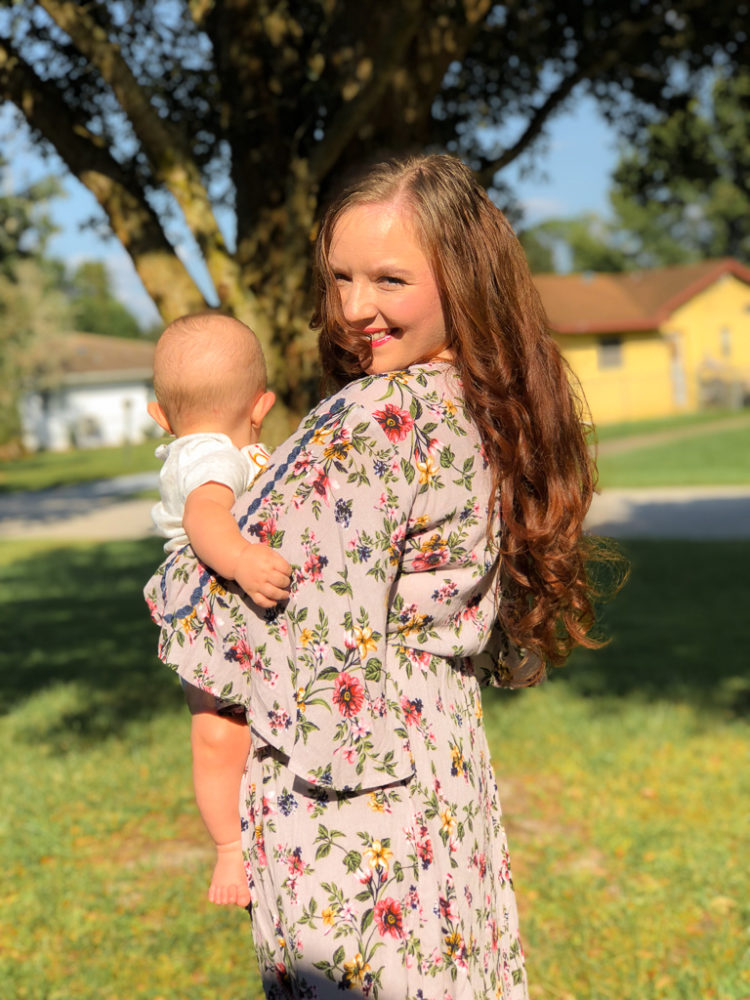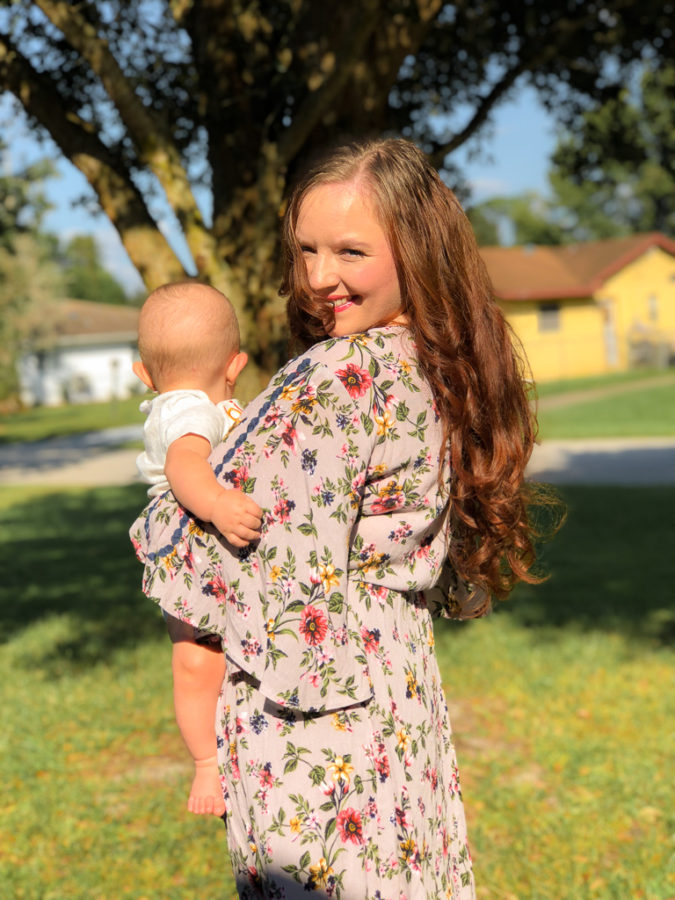 5.  "I brought you coffee."
Seriously, a surprise coffee or tea (whichever she prefers) will put the biggest smile on her face. When my husband shows up with my favorite coffee, I cannot stop smiling. It's equivalent to a bouquet of flowers, for me! Hmm, a dozen coffees would be nice. Moms appreciate the little things because it's the small, thoughtful gestures that remind her of how appreciated she is.
6. "Take a night off."
Who wouldn't want to hear this? If you're a husband with young children, give her a night off. Maybe she will go out for a girl's night or enjoy a shopping trip. Don't be surprised if she decides to lock herself in the bedroom for a movie night alone or a long nap. Let her take a real break for once. You'll see a brand new woman afterward.
7. "Thank you."
Mothers don't hear thank you enough. Thank her for the housework she's done and for keeping her sanity as the children ran her ragged.
8. "You're more than a mom."
Before I became a mother, I made it my goal to remind all of my mom friends of who they are. I reminded them to invest in themselves sometimes and to take a break to enjoy something that's only for them. Sometimes, it's hard to remember that our moms are more than that, but they are! They are individuals, women.
9. "How are you REALLY doing?"
This is one of the greatest questions I've ever been asked, as a mother. Mothers are so used to lying to themselves and everyone else. We tend to say we're fine when we really aren't. Ask your mom and mom friends how they are really doing. Let them vent to you. If something feels off, it's okay to pry a little and to remind them that you really do care!
10. "You are not alone."
It's so easy to feel lonely, as a mom. Mothers can easily feel isolated or forgotten, especially when the nest is empty or when a new baby has entered the picture. Give her the gift of knowing she's not alone in this. Take her out sometime or even better, help her out with something.
Moms, what do you need or want to hear on a regular basis?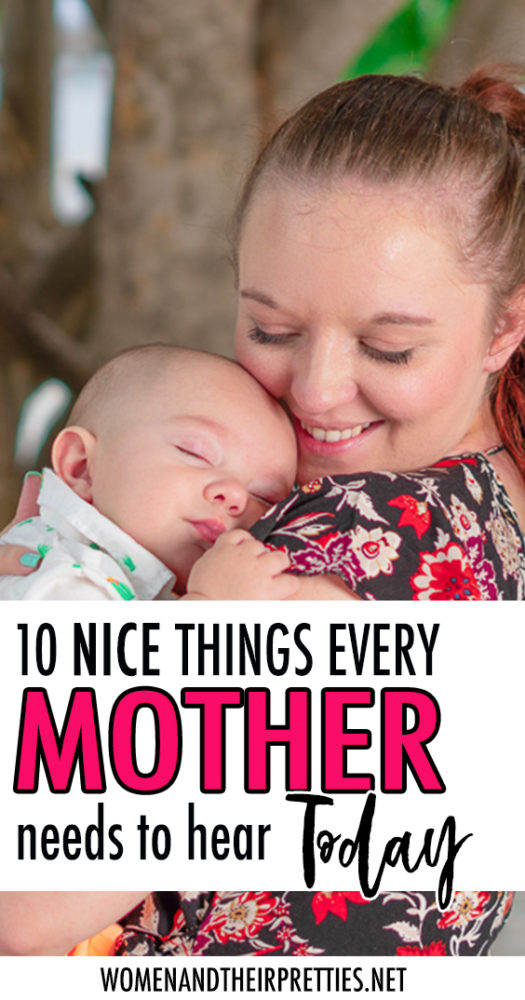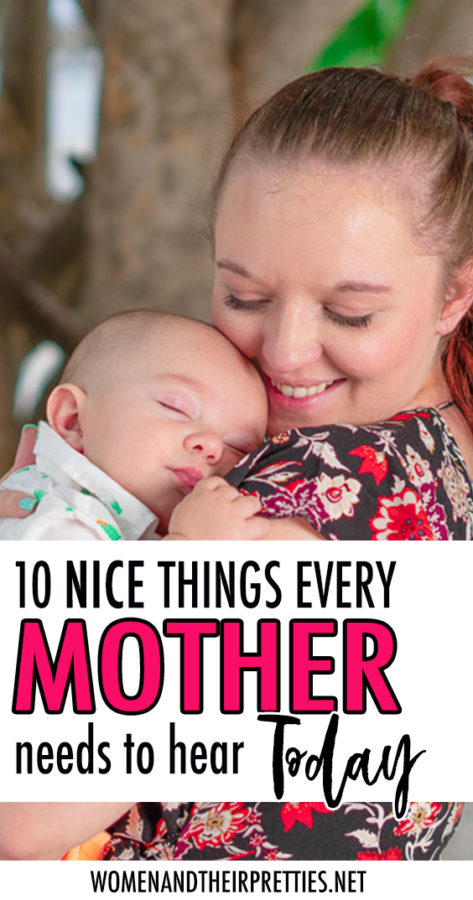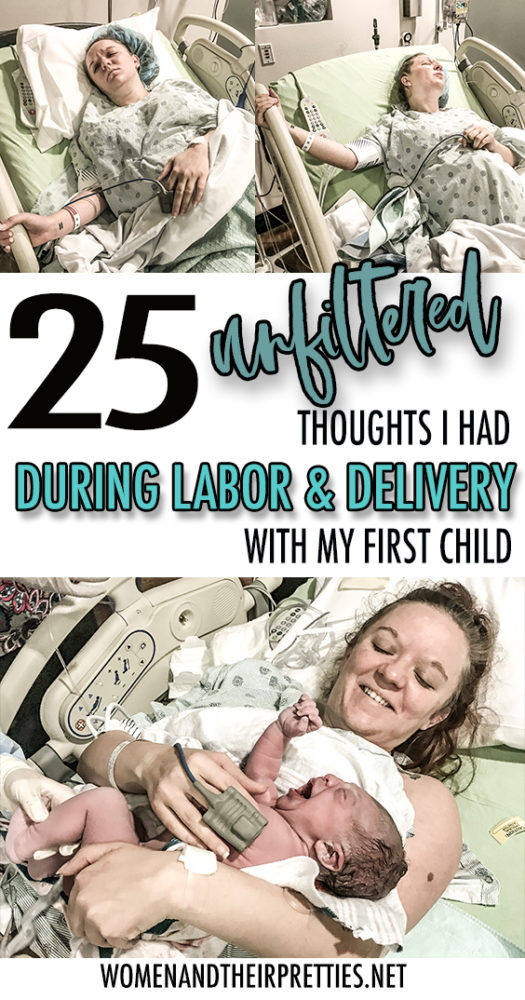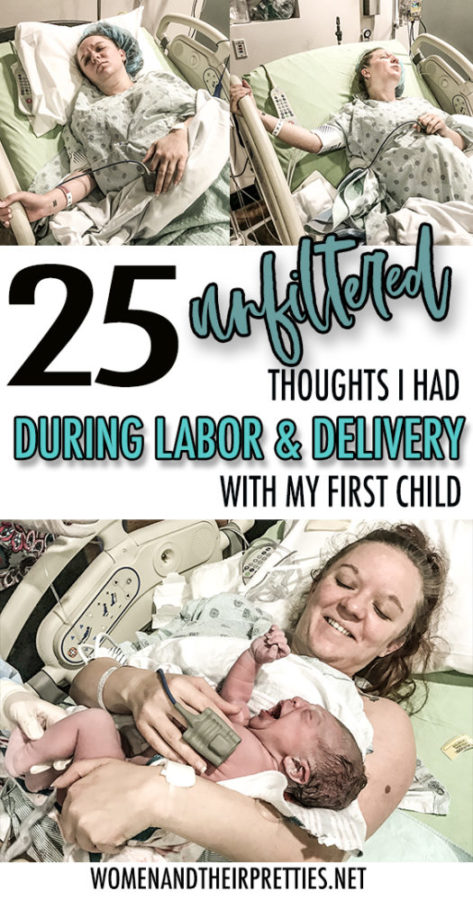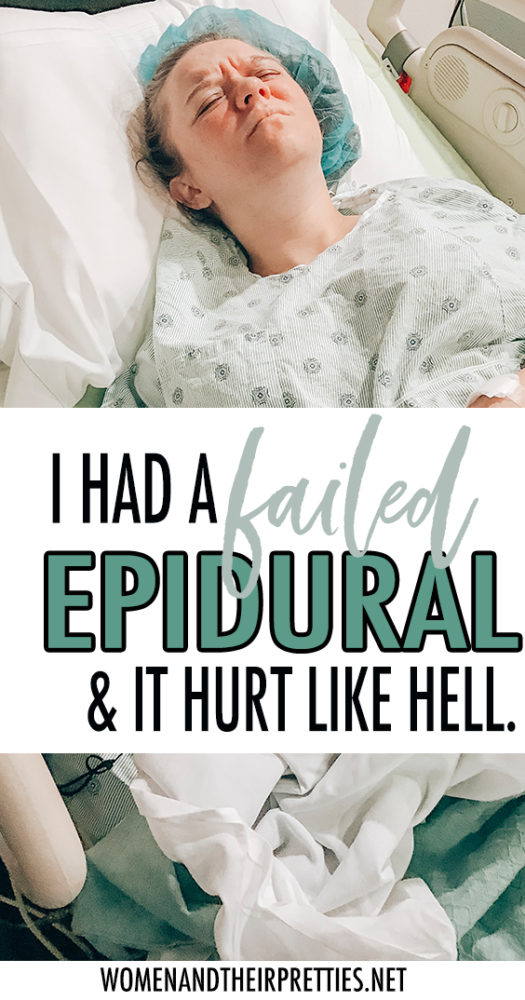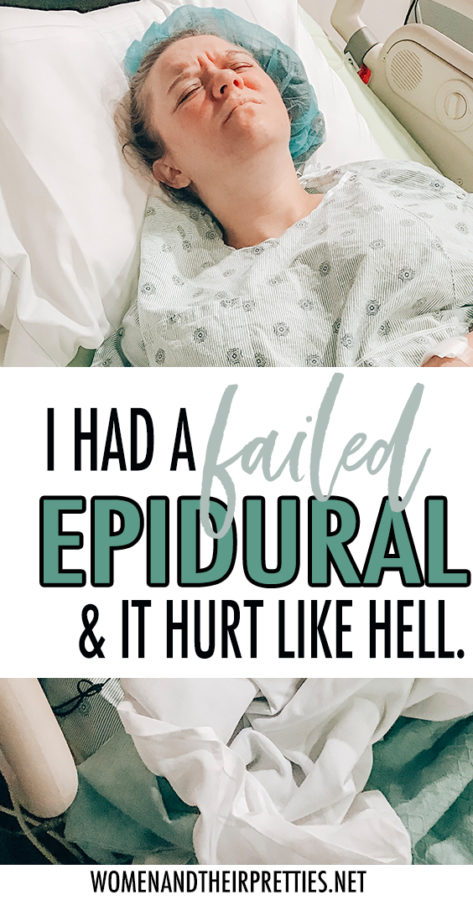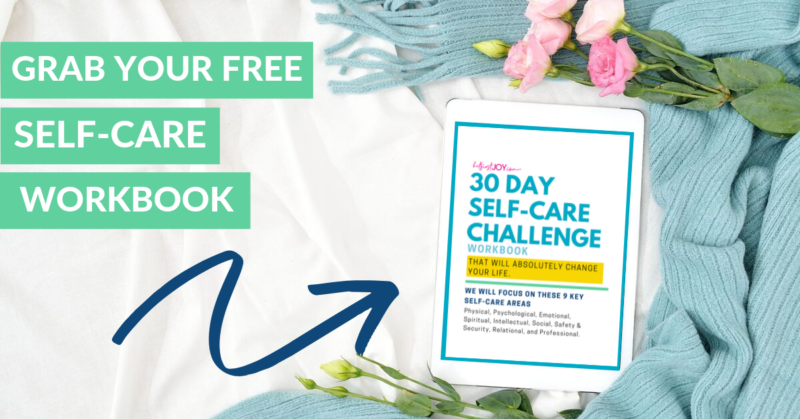 DISCLOSURE
As an Amazon Associate I earn from qualifying purchases. This post may contain affiliate links and/or promotional products, all opinions expressed are that of But First, Joy only. Read my full disclosure.