When a mom says she needs a break – it's a cry for help. A direct cry for help that tends to either go unnoticed, ignored, or completely misinterpreted.
I want to make it crystal clear, for those who don't understand, what a mother needs from a 'break'.
You see, I'm a toddler mom who also happens to be pregnant. To add to the overall mom & pregnancy stress, I also work from home and don't have a village to support me. I don't have a babysitter, daycare, or backup plan. I'm not a woman with a tribe of friends and I don't go on girls' weekends.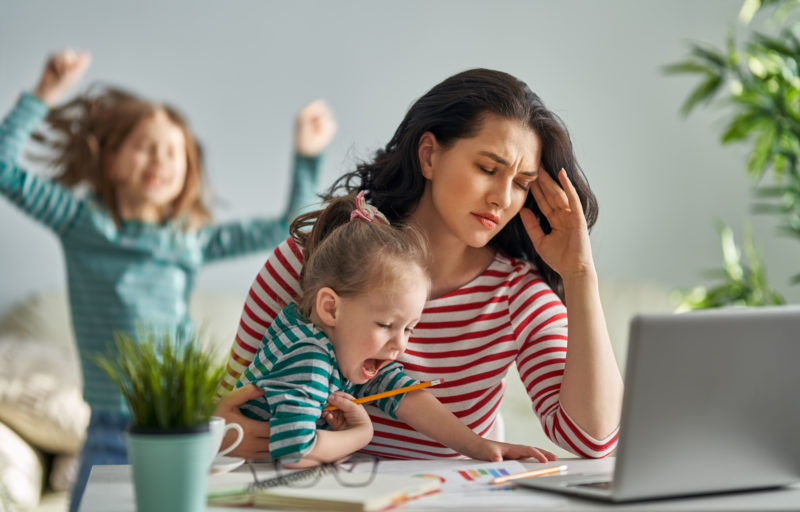 Like many moms, my days are 98% filled with children, leaving a measly 2% for myself. Even that is a stretch.
I often find myself wondering how other moms do it. While I know that none of us are perfect, I sure as hell feel like I'm missing something.
I am a mom who is often overwhelmed and stressed to the max. Looking at my life, it seems pretty simple and easy. So, why do I feel like I can't handle the simplicities of motherhood?
Maybe it's my anxiety; maybe it's Stay At Home Mom Depression. Could it be my mental health? Possibly.
Whatever it is – I need a break.
But, what does it really mean when a mom needs a break?
I pose this question because I think husbands, relatives, or friends without kids, don't really understand the depth of this statement.
So, this is for the dads or partners or friends who just want to understand and support us. (We see you!) This isn't to discredit the partners and husbands who are helpful, hands-on, and supportive.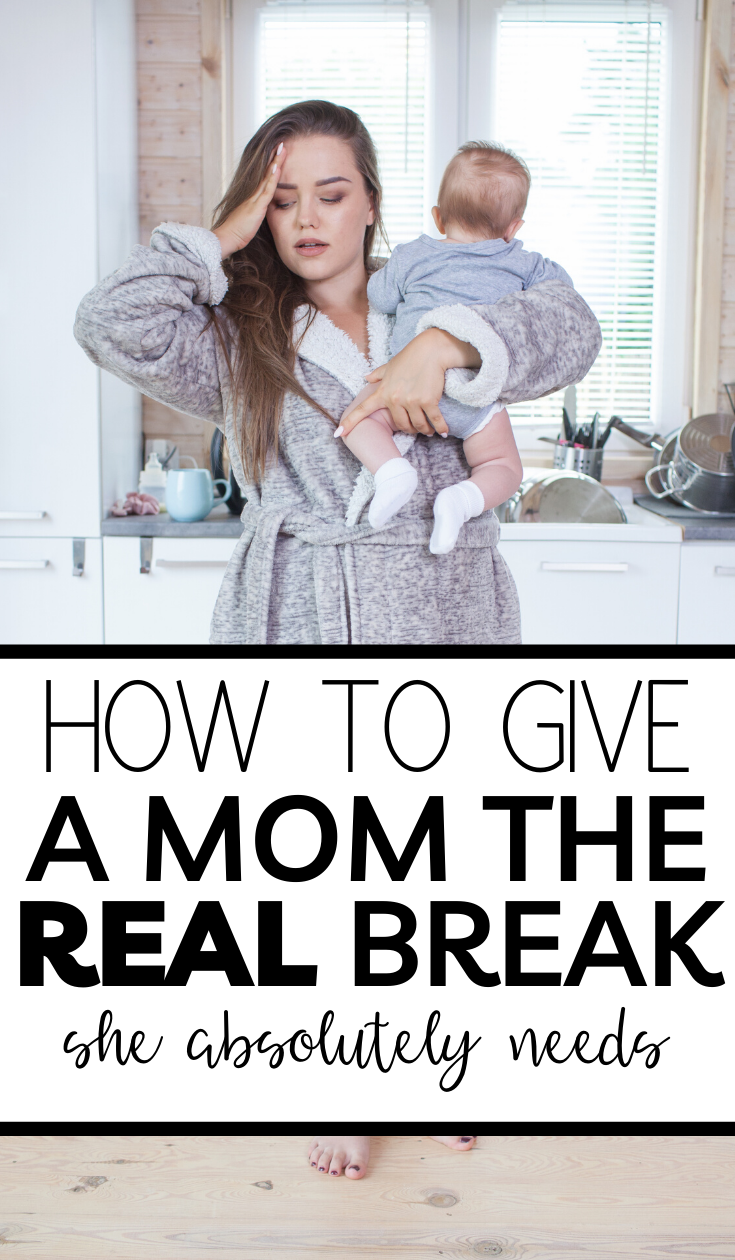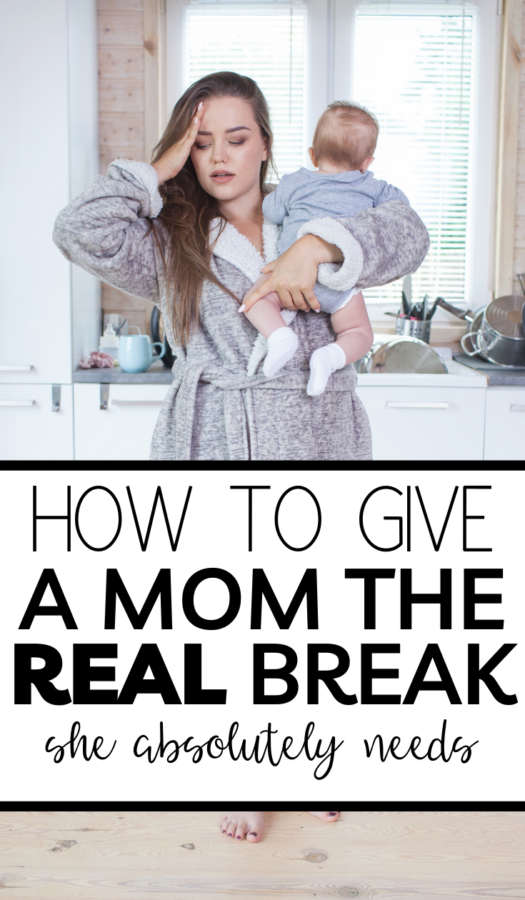 When Moms Say 'I Need a Break' – This Is What We Mean:
I need a break…
From the crying, whining, and screaming.
I need a break from cooking, cleaning, planning, prepping, explaining, debating, and doing it all.
I need a break from being the parent who is always the bad guy; the enforcer; the rule maker.
I want to sleep in, take a nap, relax without being crawled on, woken up, or feeling guilty.
YOU'LL ALSO LOVE: 25 Self Care Quotes for Moms and Women
I want to rest when I'm sick, rather than care for the whole house, as if my health isn't important.
I want to be the fun mom, creative mom, the hands-on mom. The mom who isn't about to lose her shit the next time a toddler smacks me.
I love my children and my husband but damn, I NEED A REAL BREAK.
When we say 'I need a break' it doesn't always mean we want to be alone. Granted, I do long for those moments.
However, a break for this mom sometimes just means spending time with my family, watching TV, without stopping every 5 minutes to change diapers, make a snack, pour a drink, or fix a toy.
Many times, a break means enjoying life's little moments, without being so exhausted that I can barely think. It means caring for my children with a little bit of help so I can really appreciate the sweet little things they do.
When I ask for a break, I don't want a time limit to "do what I need to do". I want to sit together, with my family, and feel a sense of peace and relief.
I want happiness, positivity, patience, and understanding. I don't want to be asked to help with something or feel guilty for not offering.
In fact, I need a break from mom guilt – but that's another story.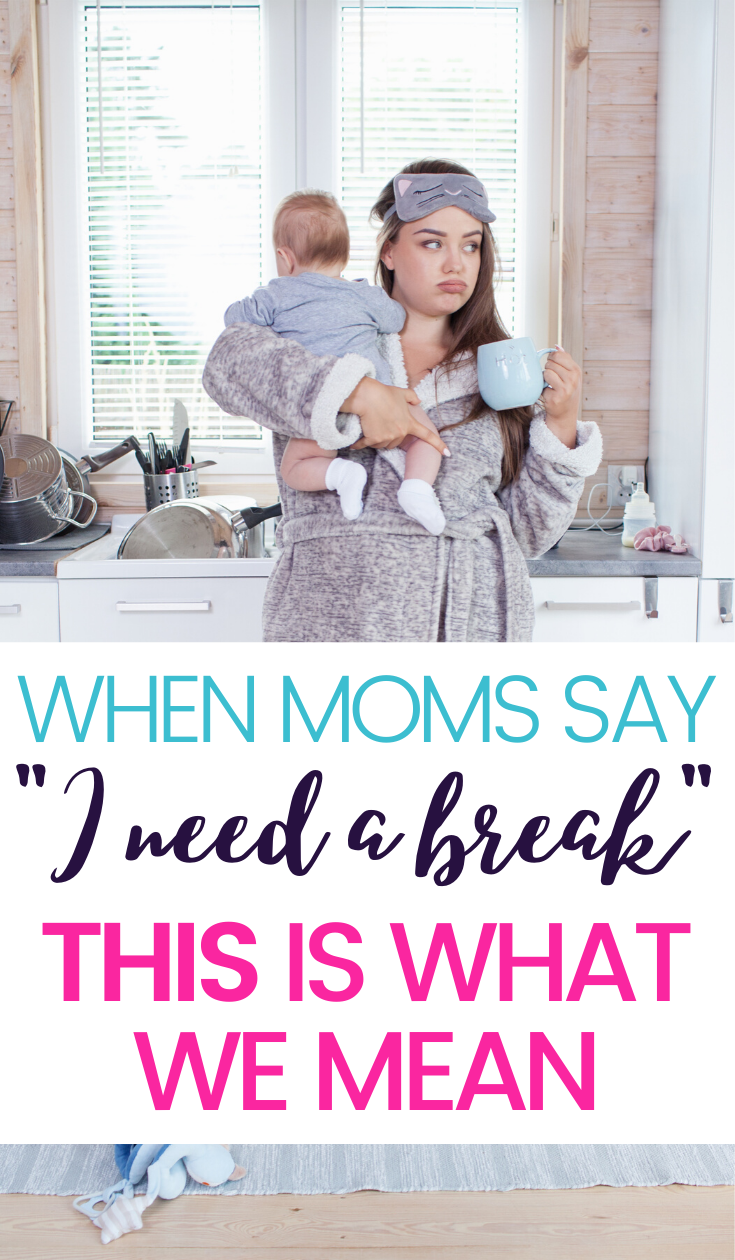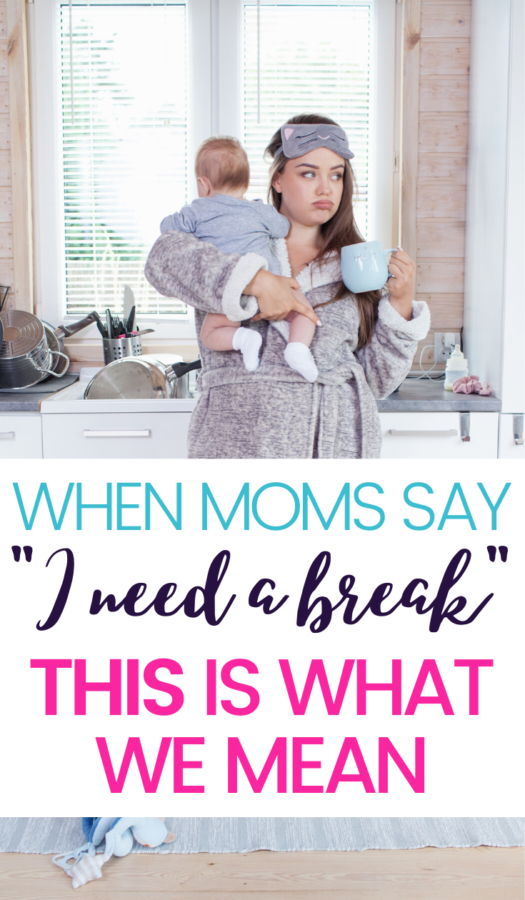 Sometimes, a break is exactly what it sounds like.
Don't be mistaken, a break really can just be a few untimed, uninterrupted hours of sleep, shopping alone, lunch with a friend, or a good pampering.
YOU'LL ALSO LIKE: 30 Insensitive Things Moms are Sick of Hearing
But, sometimes, it's not. Sometimes, it has depths that can only be understood if you take the time to ask. 
So, when we say 'I need a break' it's because we're about to break.
Supporters, lets not take these words lightly. Moms need these breaks for their self-care and overall mental wellbeing. We all want to be happy moms. But many of us are too overworked to feel a real sense of joy.
So, the next time mama bear says she needs a break… 
Please, be genuinely supportive of her. Ask her what she needs from you. Lift some burdens. Have a good attitude.
Put her feelings before yours.
Do a little something special for her. Show her kindness and understanding. Let her vent to you without judgement and without defense.
Moms deserve this. They deserve to feel human again.
If there's any question, this is what moms need to hear from you: Things Every Mom Wants To Hear Today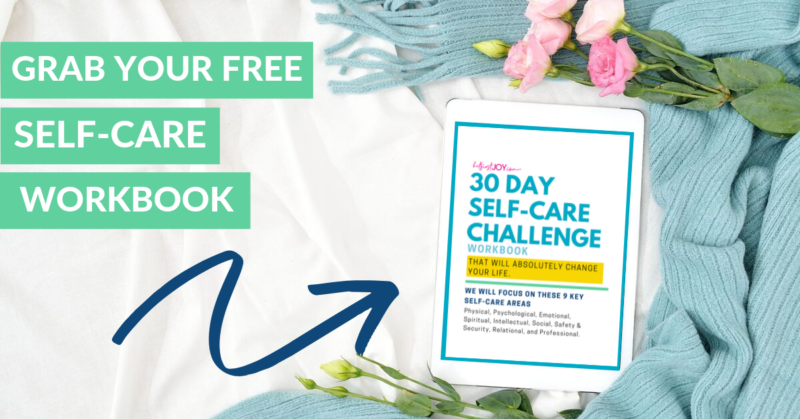 DISCLOSURE
As an Amazon Associate I earn from qualifying purchases. This post may contain affiliate links and/or promotional products, all opinions expressed are that of But First, Joy only. Read my full disclosure.