Are you looking for new shows to binge watch on Netflix, Amazon Prime Video, or HBO Go? I've got an incredible list of over 40 binge-worthy shows!
Let's begin by saying that I do have a life.
I promise I do.
I'm a stay-at-home mother who also works from home. I'm just one of those people who loves to have the TV on 24/7.
It's okay, you can judge me. I probably would too.
I watch television as I play with my sweet boy and I keep it on as I work on my laptop. You call it an obsession, I call it multitasking. What more can I say? I'm passionate about television and movies. It's kind of my thing. I digress.
My binge watching game is strong. I somehow manage to binge multiple series a month.
I always wondered what my special talent was. Now I know!
That being said, I thought it would be nice to share the love with all of you because I know you're looking to binge something great right about now.
So, these are my favorite shows that are available to watch for hours upon hours RIGHT NOW!
YOU'LL ALSO LOVE: 15 Shows to Stream When You Need a Distraction – 2020 Edition
40+ Shows to Binge Watch TODAY!
These are the best shows to binge watch on Netflix, HBO Go, and Amazon Prime Video. I hope you enjoy it!
FYI:
The majority of these shows can be watched on Netflix, but a select few can be streamed from Amazon Prime Video, which is free to all Amazon Prime head account holders!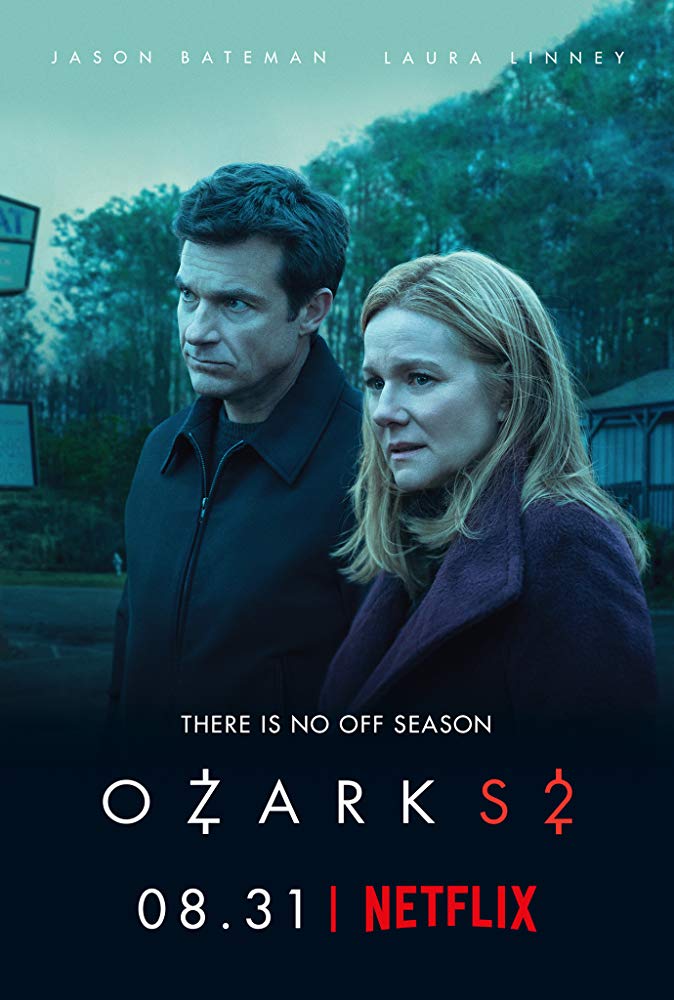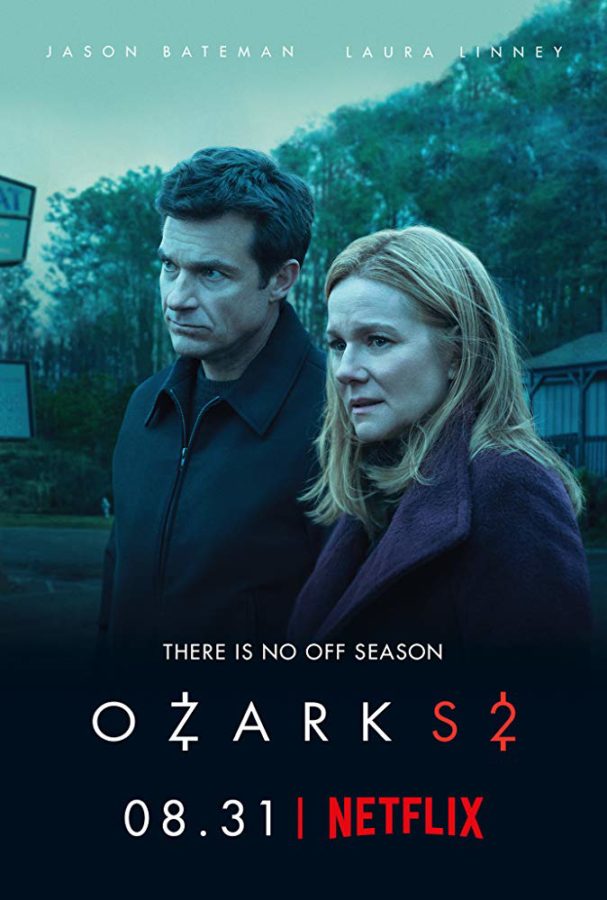 1. Ozark (Netflix)
This show can be a bit slow at times but it's very intense! The story is a bit crazy but so intriguing. Jason Bateman does great in this serious role!
A financial adviser drags his family from Chicago to the Missouri Ozarks, where he must launder $500 million in five years to appease a drug boss.

2 seasons – 20 episodes (2019 season is in progress)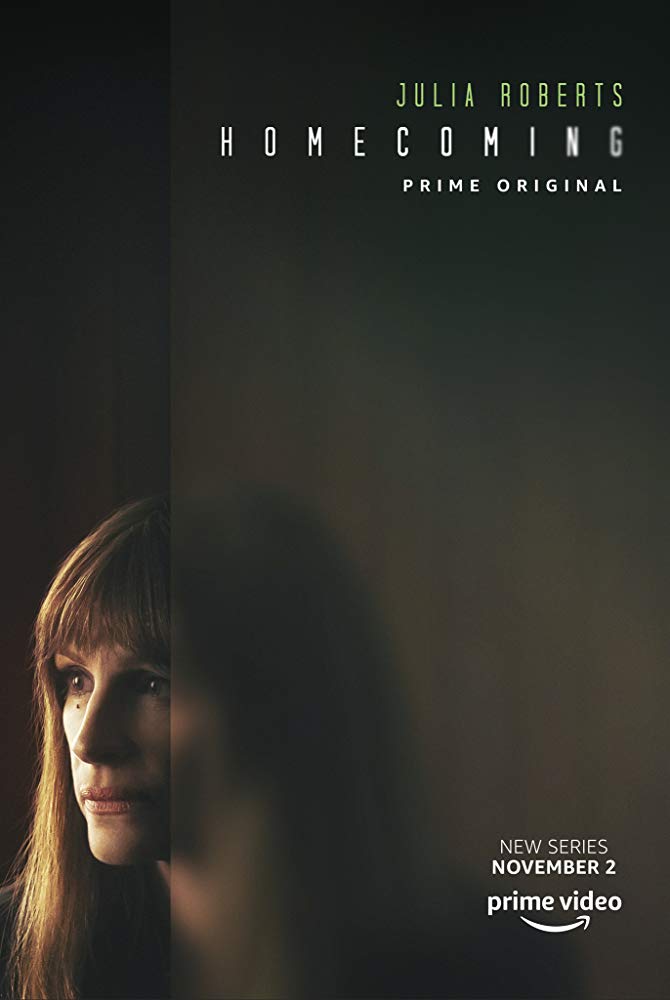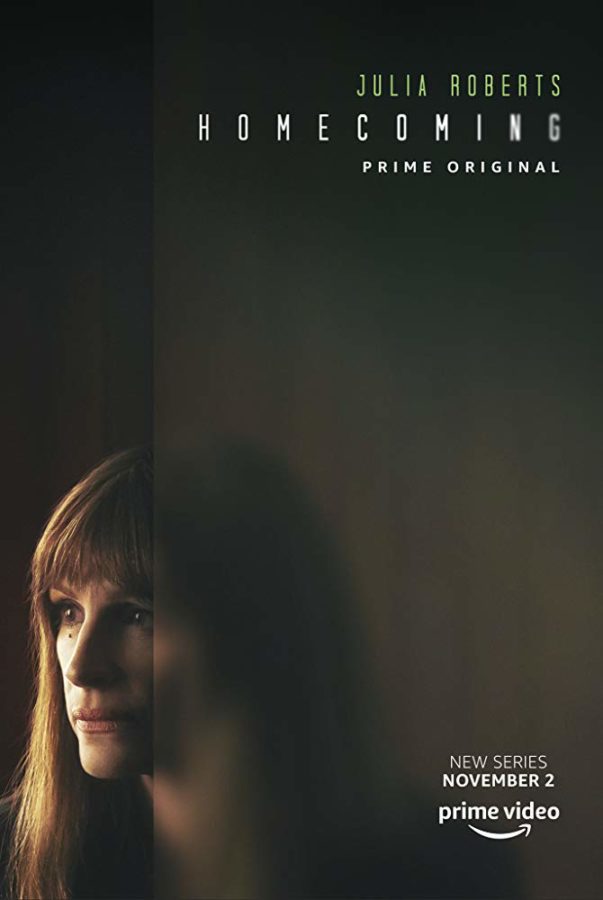 Honestly, I started watching simply because of Julia Roberts. I personally love her and trust her judgement on the roles she takes on. This show will have you questioning everything. It's full of twists and turns. It doesn't disappoint.
Good intentions. Erratic bosses. Mounting paranoia. Unforeseen consequences spiraling out of control. Heidi (Julia Roberts) works at Homecoming, a facility helping soldiers transition to civilian life. Years later she has started a new life, when the Department of Defense questions why she left Homecoming. Heidi realizes there's a whole other story behind the one she's been telling herself.

1 season – 11 episodes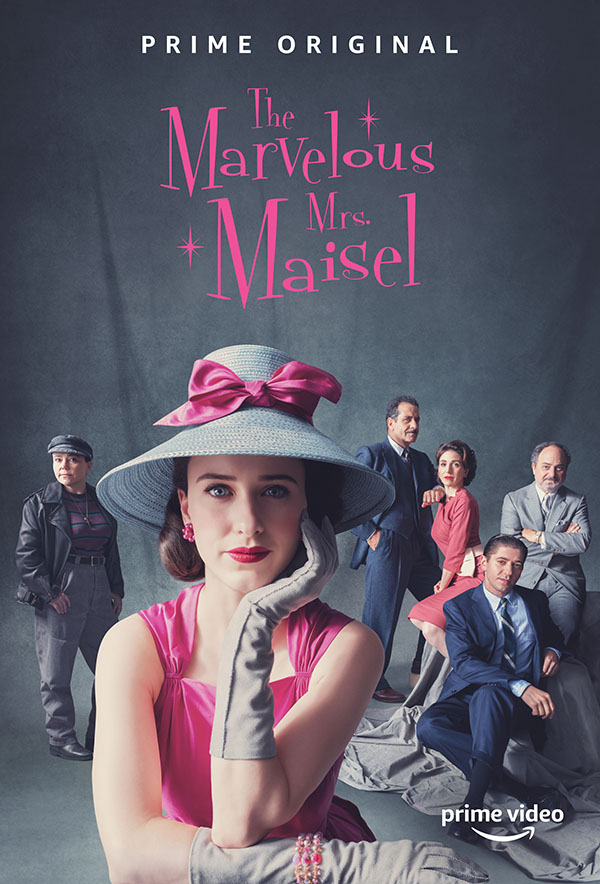 3. The Marvelous Mrs. Maisel (Amazon Prime Video)
One of my dear friends recommended this show to me on multiple occasions. Honestly, I didn't expect to like it. In fact, I thought I'd give up on it after 1 episode. Well, clearly that wasn't the case because here I am recommending it to you. It's full of laughs, witty humor, and great storytelling!
It's the late 1950s and Miriam "Midge" Maisel has everything she has ever wanted — the perfect husband, two kids and an elegant apartment on New York's Upper West Side.
Her seemingly idyllic life takes a surprising turn when she discovers a hidden talent she didn't previously know she had — stand-up comedy.
This revelation changes her life forever as she begins a journey that takes her from her comfortable life on the Upper West Side through the cafes and nightclubs of Greenwich Village as she makes her way through the city's comedy industry on a path that could ultimately lead her to a spot on the "Tonight Show" couch.
2 seasons – 20 episodes (2019 season is in progress)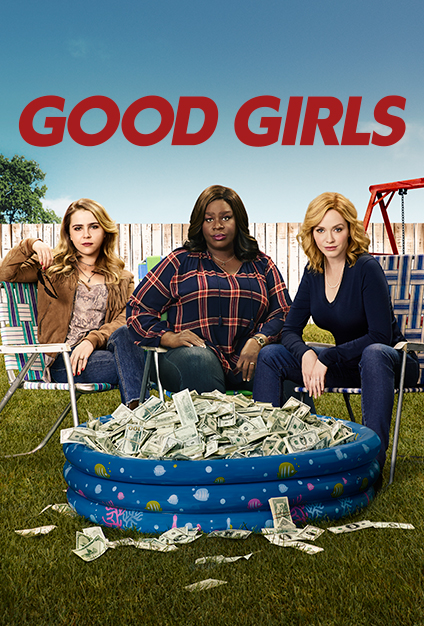 4. Good Girls (Netflix)
LOVE this show so much! I remember wanting to see it was it aired on TV but I completely forgot about it until I saw it on Netflix. Apparently, Netflix has picked it up so another season is coming soon! I can't get enough of it. It's hilarious, relatable, and just purely entertaining.
Three suburban mothers suddenly find themselves in desperate circumstances and decide to stop playing it safe and risk everything to take their power back.
1 season – 10 episodes (Season 2 coming in March 2019)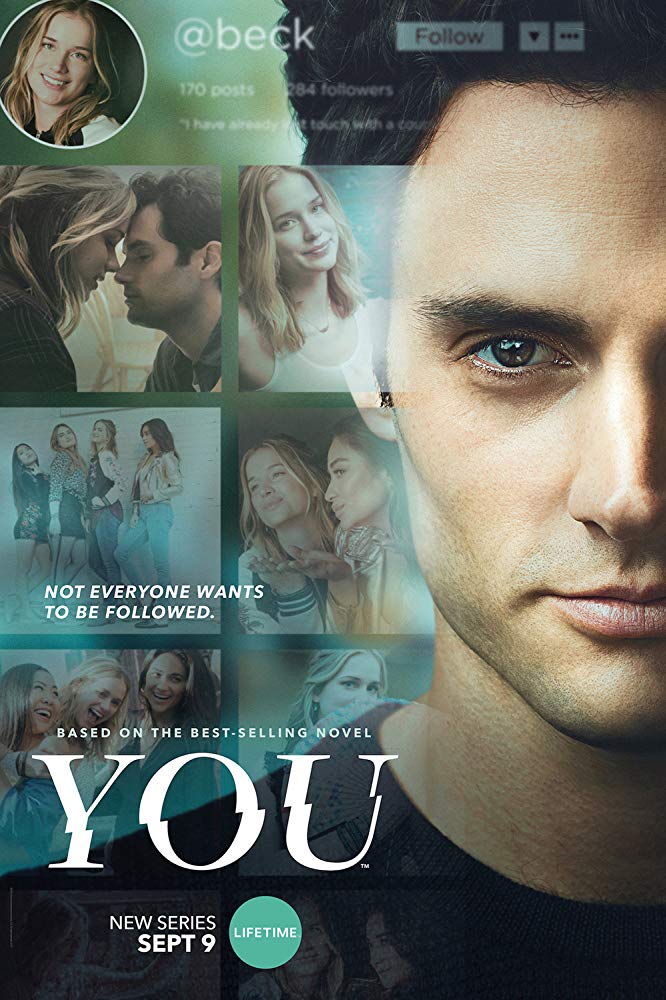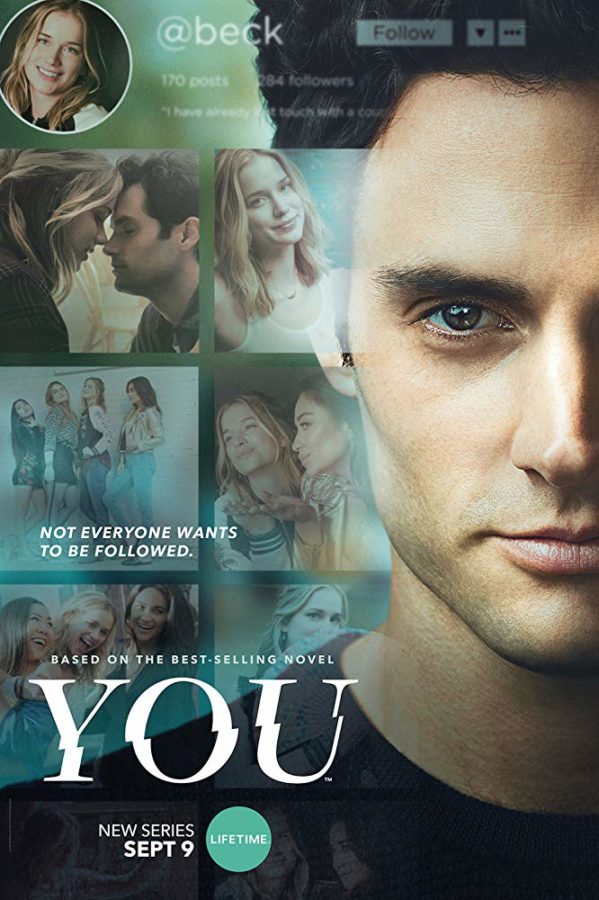 5. You (Netflix)
I am so happy to see the world finally hyping up "You". I watched it as it aired on Lifetime and could barely wait for a new episode every week. It gets real, REALLY fast. Stalker is taken to an entirely new level in this show. Suspenseful, and thrilling just begins to explain it!
A clever bookstore manager relies on his savvy Internet know-how to make the woman of his dreams fall in love with him.
1 season – 10 episodes (Rumor has is that Season 2 is coming this year)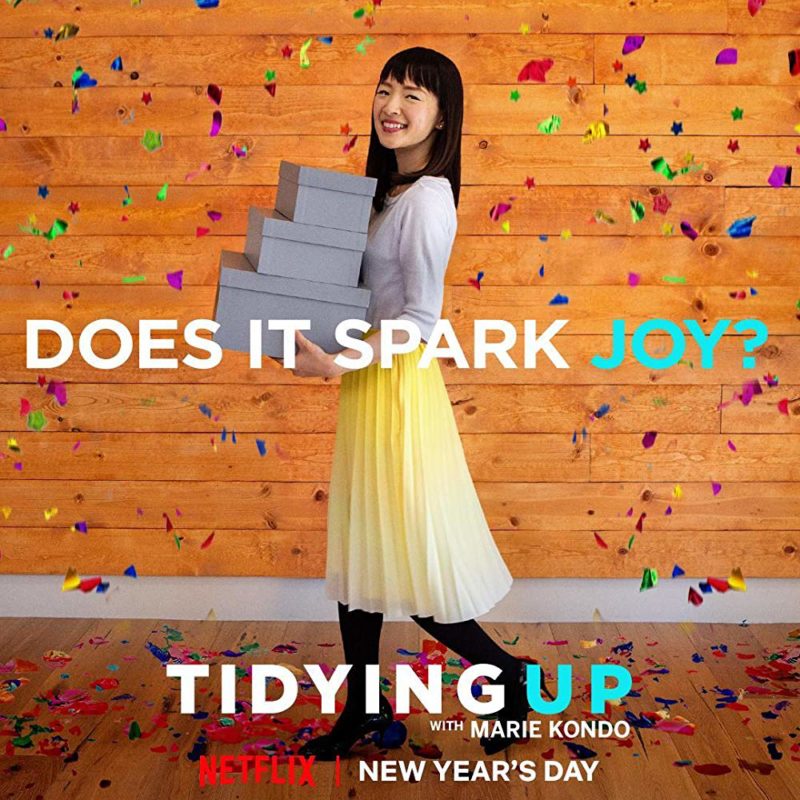 6. Tidying Up with Marie Kondo (Netflix)
Dare I say that this show changed my life? It's not a declutter challenge like many think. In fact, it's a lifestyle change and it has brought immense amount of joy to my life, family, and home! I highly recommend it!
Author Marie Kondo offers tips on the art of keeping your home and workspace tidy and organized.
1 season – 8 episodes (As of now, no additional seasons or episodes have been announced)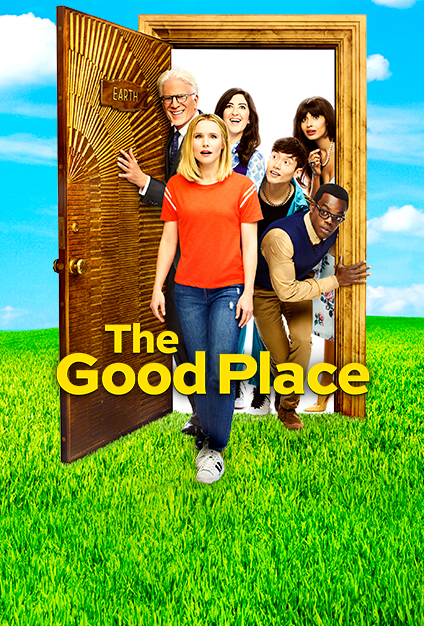 7. The Good Place (Netflix)
The Good Place is something I watch when I want to laugh at silly puns. "The Good Place" refers to heaven but this isn't a religious show. It's a fun look at what we think heaven might be like, with a few crazy twists and an epic cast!
Four people and their otherworldly frienemy struggle in the afterlife to define what it means to be good.
2 seasons – 25 episodes (Season 3 is airing on television now!)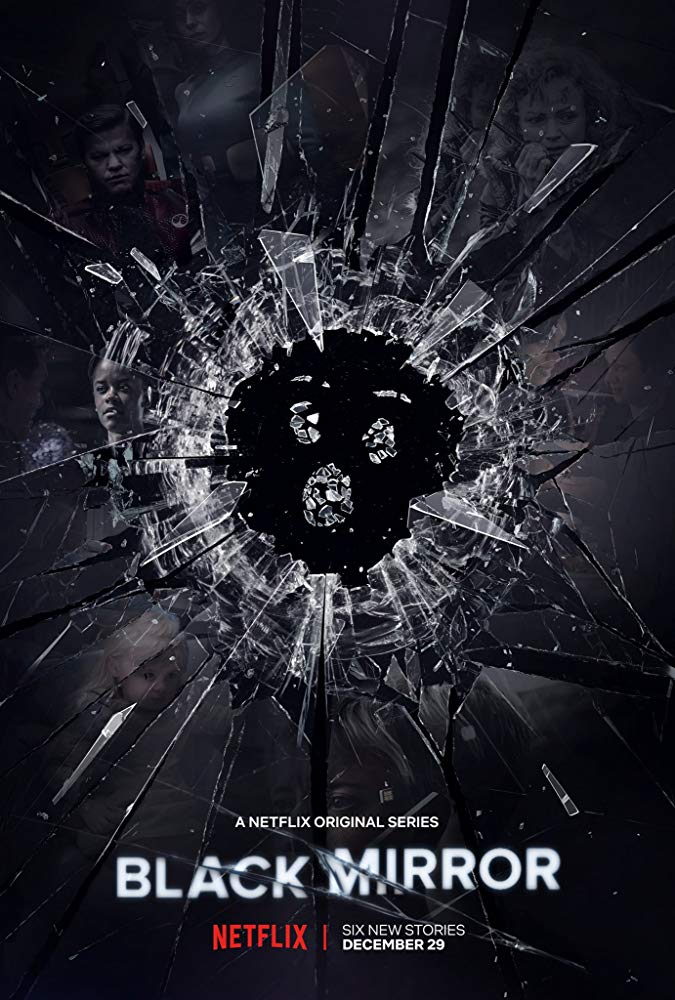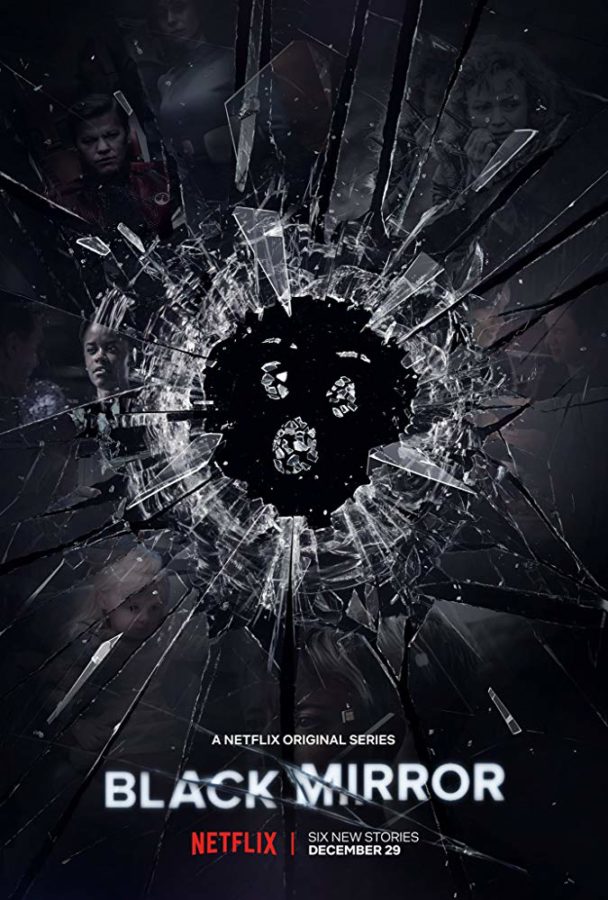 8. Black Mirror (Netflix)
THIS SHOW IS WEIRD! That's the first thing I tell anyone before I recommend Black Mirror. It's strange and unique. The show explores social and technological experiments but is so damn worth the watch that I might go binge it all over again.
The fun thing is that every single episode is a new story. Basically, if you begin to watch and think, "this isn't for me," just skip to the next episode because it is something new and different. This is one of my all-time favorite shows to watch on Netflix. I can barely wait for the next season!
An anthology series exploring a twisted, high-tech world where humanity's greatest innovations and darkest instincts collide.
4 seasons – 25 episodes (Season 5 is coming in 2019)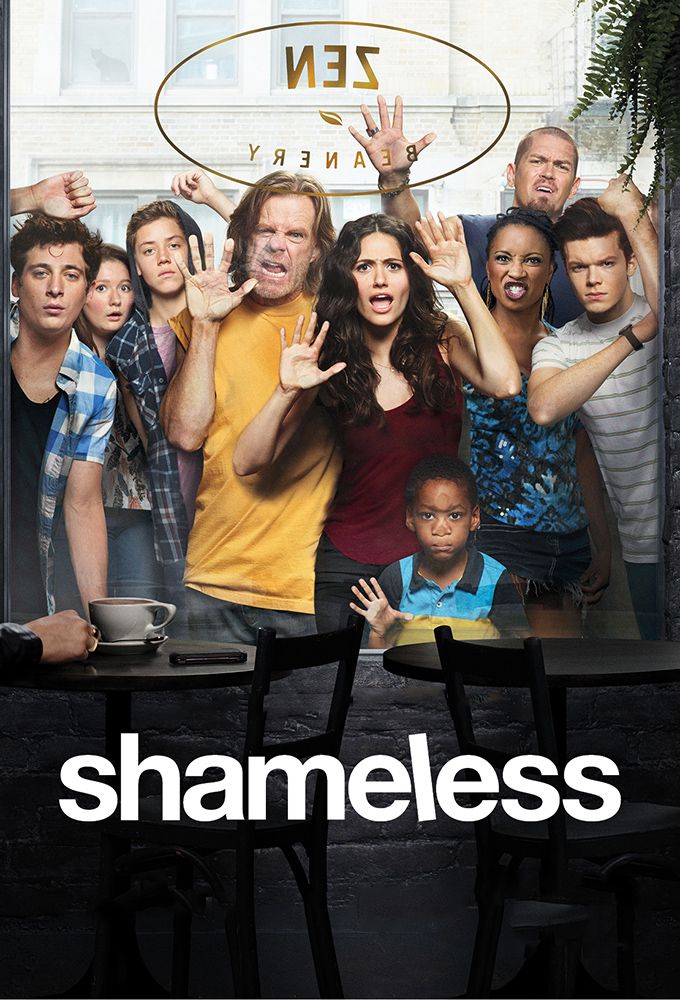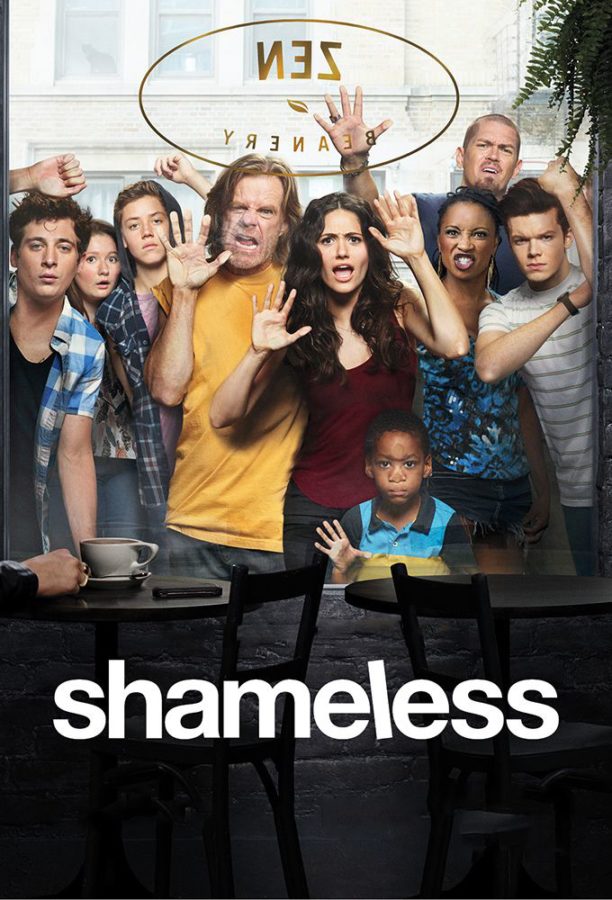 9. Shameless (Netflix)
If you like vulgar, sexual humor then you'll love Shameless! This family is as dysfunctional as it gets but it's realistic! Drugs, sex, poverty, violence – all of those words describe Shameless so don't let the kids watch! This is another all-time favorite for me.
Oscar-nominated actor William H. Macy stars as Frank Gallagher, a single father of six who spends much of his free time drinking at bars. The Gallagher children — led by oldest daughter Fiona (Emmy Rossum), who takes on much of the child-rearing responsibility due to her mother's absence — manage to raise themselves in spite of Frank's lack of parenting and unusual parenting style when he does choose to act like a father.
8 seasons – 110 episodes (Season 9 now airing on Showtime)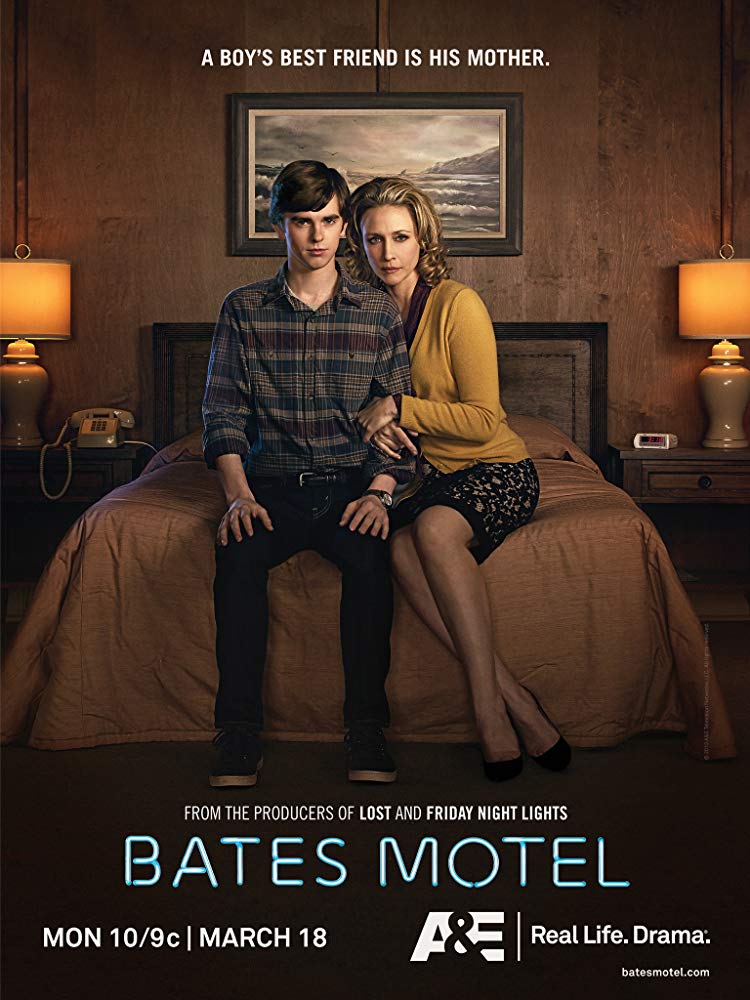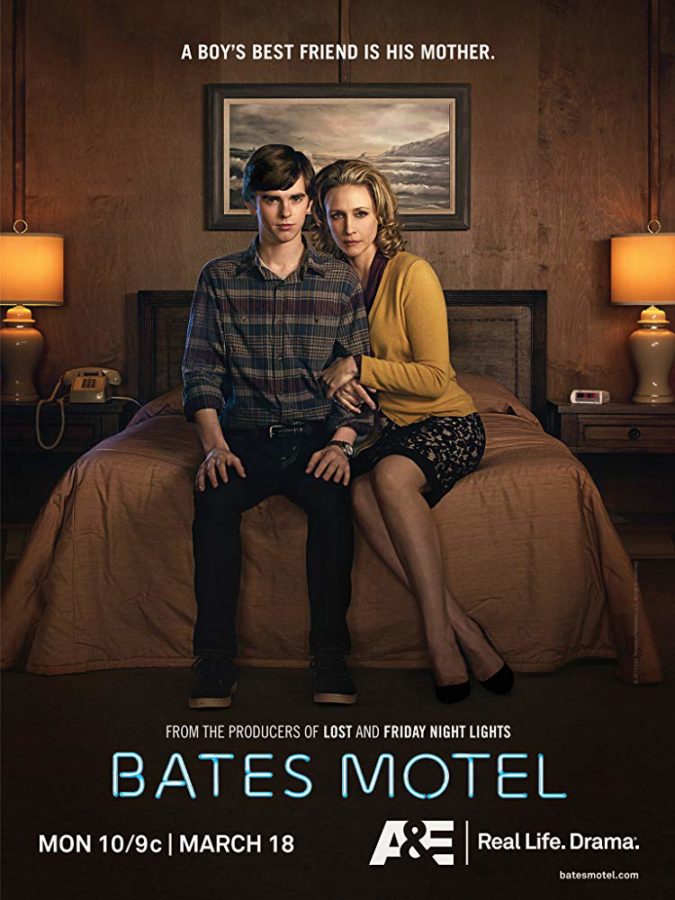 10. Bates Motel (Netflix)
Bates Motel is a fantastic watch! It gets strange at times but it's difficult to stop watching. You'll be questioning what's real and what isn't. It's an easy binge!
A contemporary prequel to Psycho, giving a portrayal of how Norman Bates' psyche unravels through his teenage years, and how deeply intricate his relationship with his mother, Norma, truly is.
5 seasons – 5 episodes (The series has ended)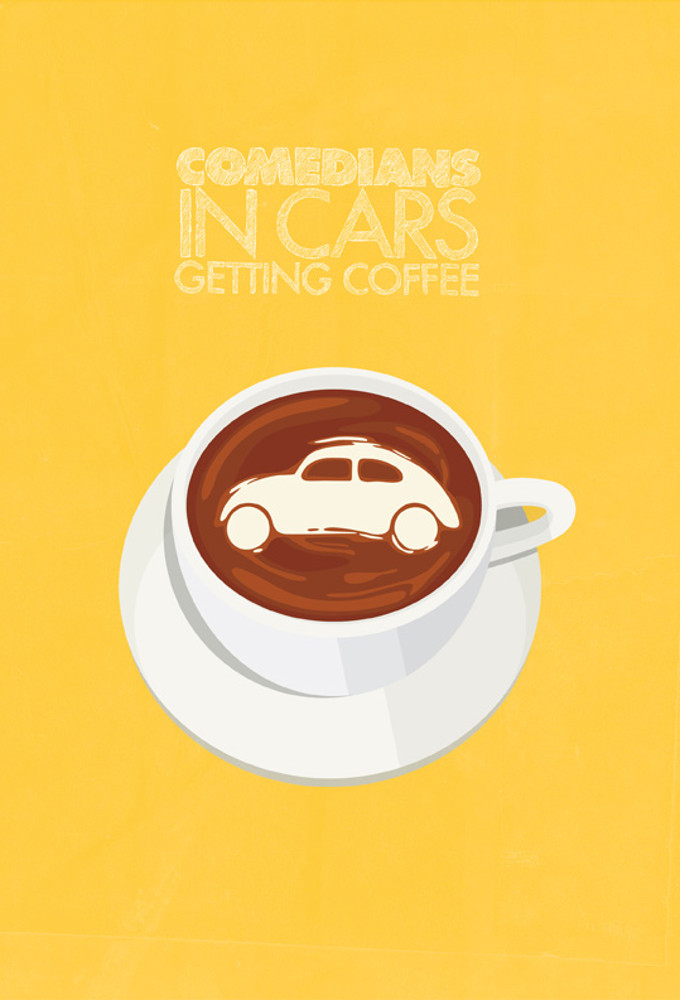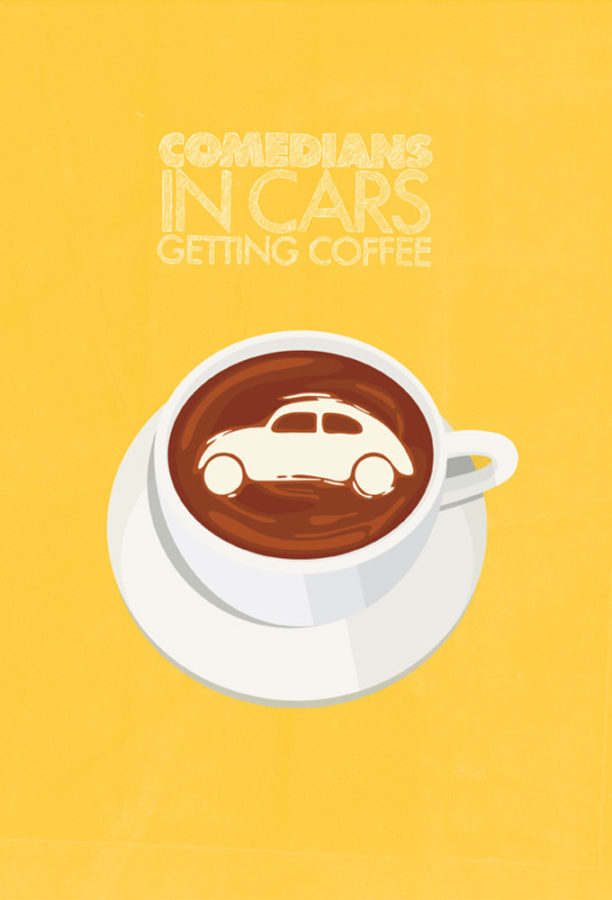 11. Comedians in Cars Getting Coffee (Netflix)
If you appreciate comedy like I do, then you'll love Jerry Seinfeld's show, Comedians in Cars Getting Coffee. It's basically a talk show but in cars and coffee shows, with comedians and celebrities. Jerry is always the driver and host. I find myself binging these episodes for hours upon hours! You can skip through to the celebrities you'd like to watch or watch from beginning to end, like I did. You'd be surprised at how entertaining it can be!
Jerry Seinfeld is joined by friends for a cup of coffee and a drive in a classic car, sharing stories all along the way.

10 seasons – 73 episodes (no word on if the series will continue into 2019)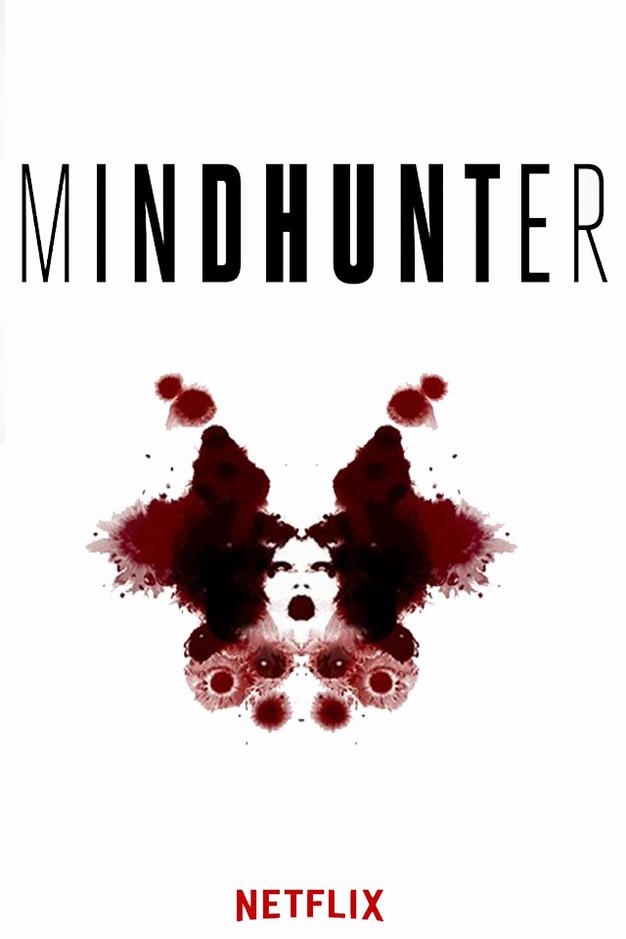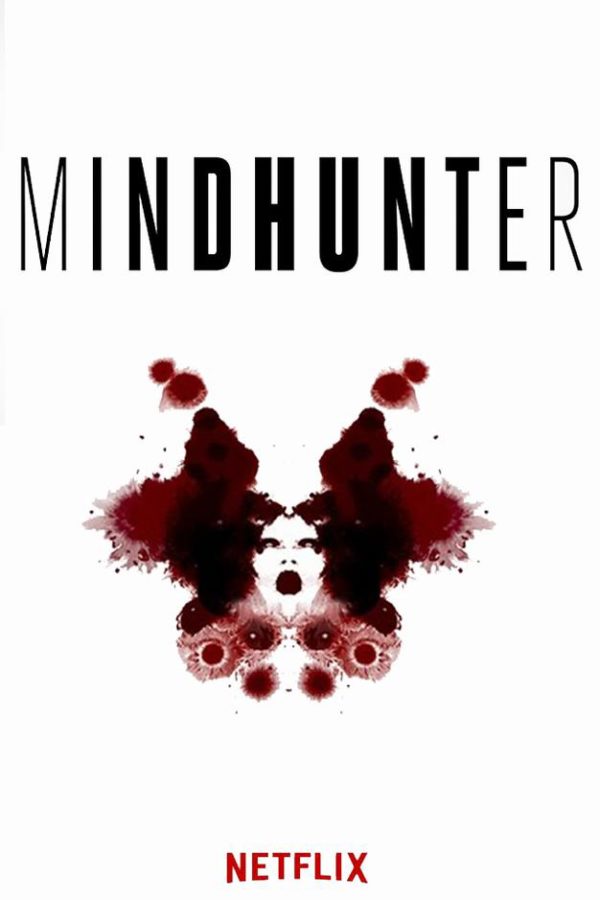 12. Mindhunter (Netflix)
Are serial killers your thing? Do you watch Investigation Discovery on the reg? Then this show is for you. It may be fictional but man, it's a good one that you'll really want to pay attention to!
Set in the late 1970s, two FBI agents are tasked with interviewing serial killers to solve open cases.

1 season – 18 episodes (new season coming in 2019)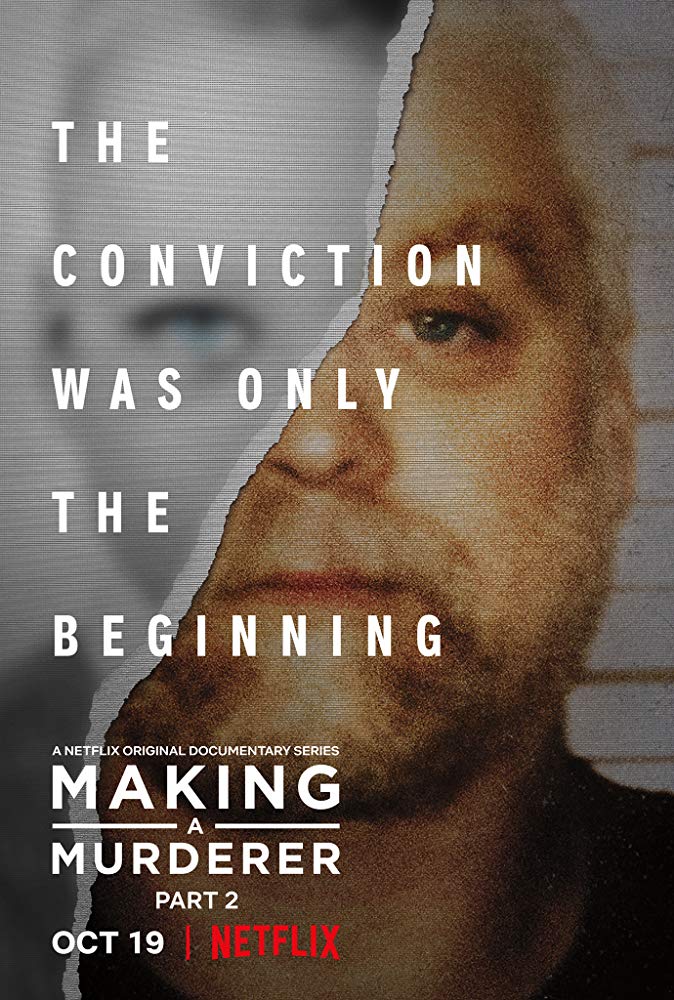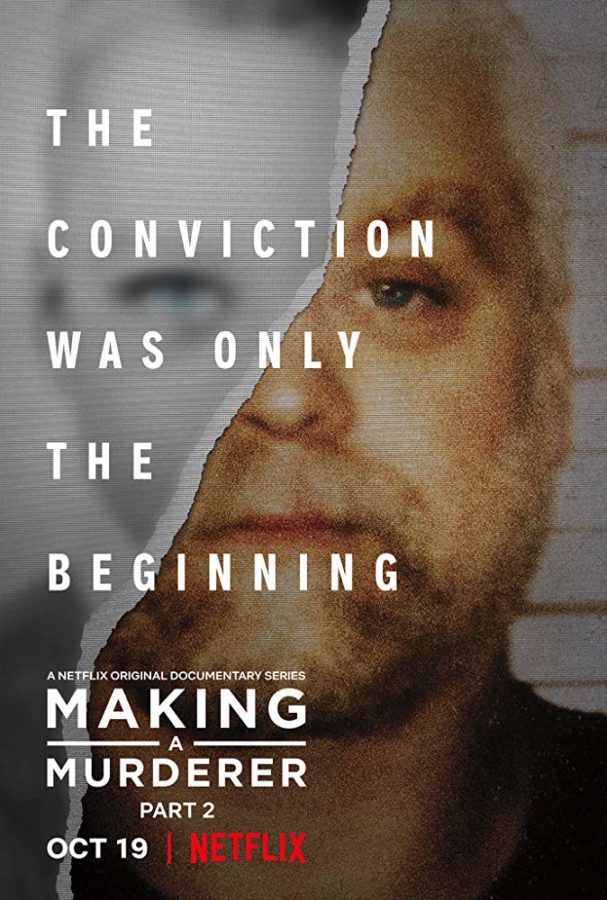 13. Making a Murderer (Netflix)
Wait, you haven't seen the most controversial documentary of all time? Making a Murder is a fantastic documentary to watch with family. This case has everyone in America divided on the guilt or innocence of a man who is accused of killing a woman. The catch? He was wrongfully convicted in the past. Could it be a setup… again?
Filmed over a 10-year period, Steven Avery, a DNA exoneree who, while in the midst of exposing corruption in local law enforcement, finds himself the prime suspect in a grisly new crime.
2 season – 20 episodes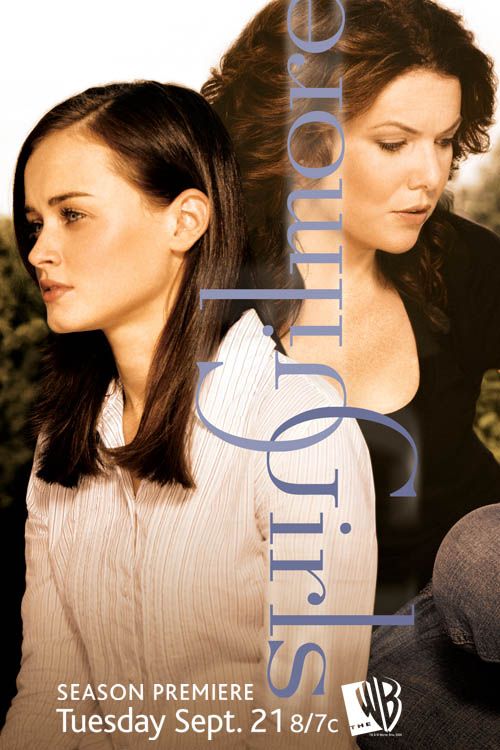 14. Gilmore Girls (Netflix)
This is a show that I never imagined I'd be watching. Something about it had a "Dawson's Creek" feel to it, at first glance. It took me about 4 times to get into Gilmore Girls. I watched the first two episodes over and over again until one day, I made myself sit through another. It was weeks of binge-watching from that point forward. It was literally all I watched for weeks. Now, I am like the biggest Gilmore Girls fan on the planet. A story of a small town, a mother/daughter with a dreamy relationship, and coffee… LOTS of coffee. How could any of this be wrong? It's just so perfect.
A dramedy centering around the relationship between a thirtysomething single mother and her teen daughter living in Stars Hollow, Connecticut.
7 seasons – 154 episodes – Followed up by the 4 episode mini-series "Gilmore Girls: A Year In The Life" which is also on Netflix.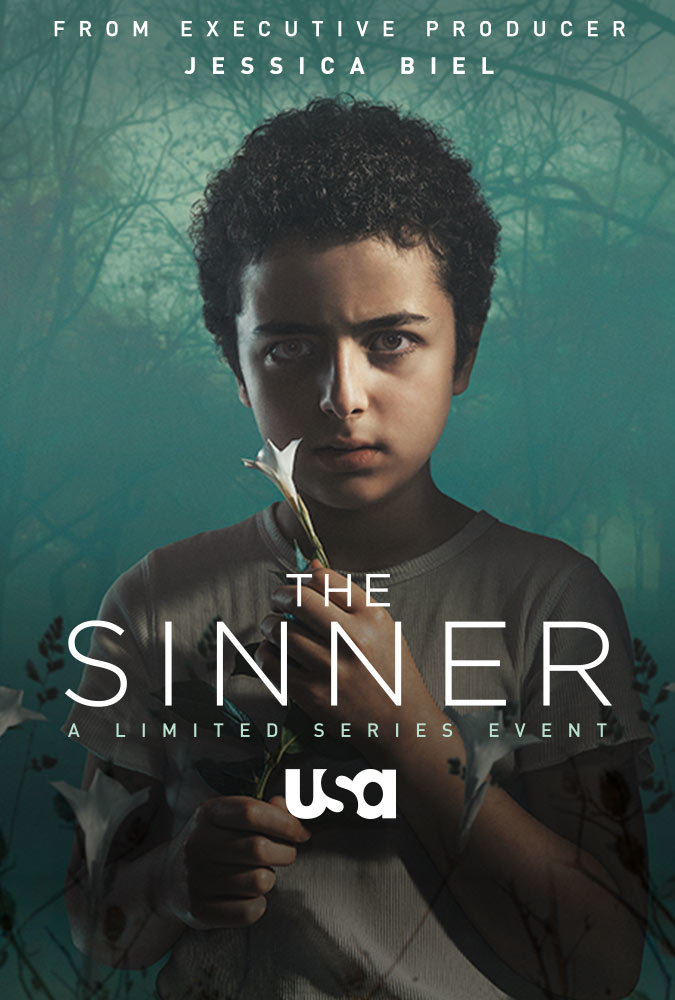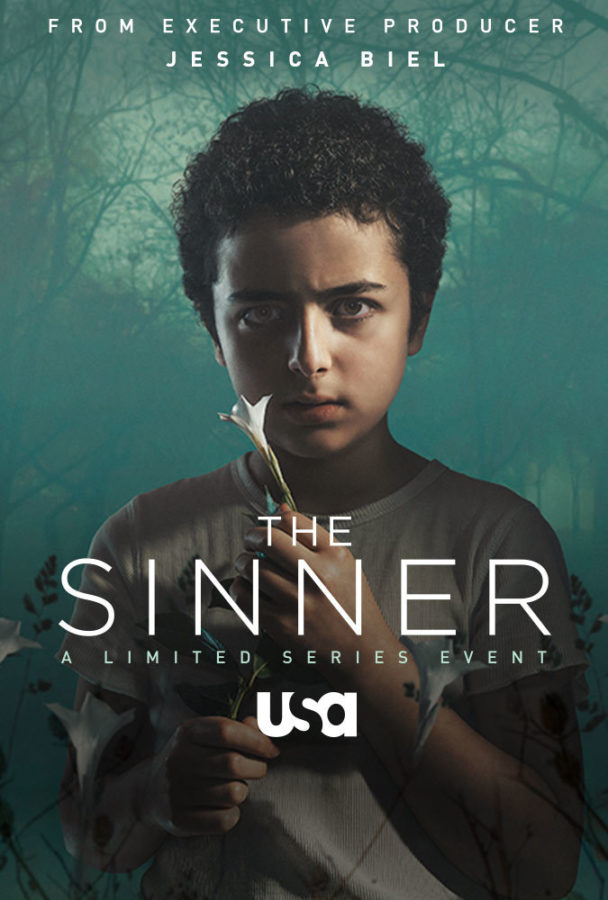 15. The Sinner (Netflix)
Holy TWISTS! The Sinner will have you guessing up until the very last second. This show is probably my favorite thriller of all time. It's brutal and confusing, but so damn enthralling. This is one you'll want to pay close attention to.
Anthology series that examines how and why ordinary people commit brutal crimes.
2 seasons – 16 episodes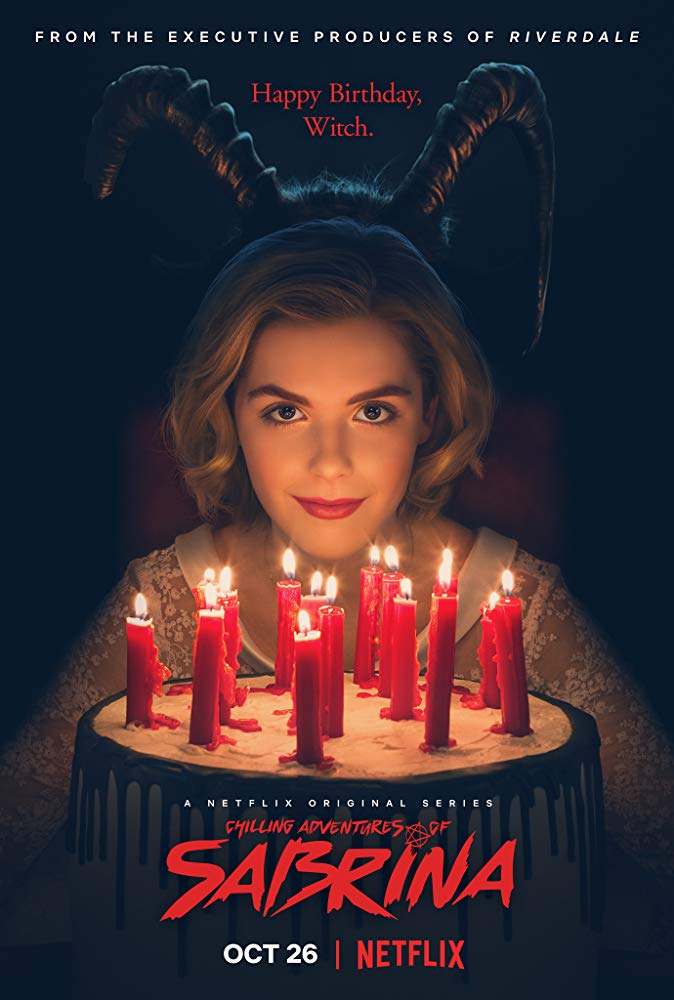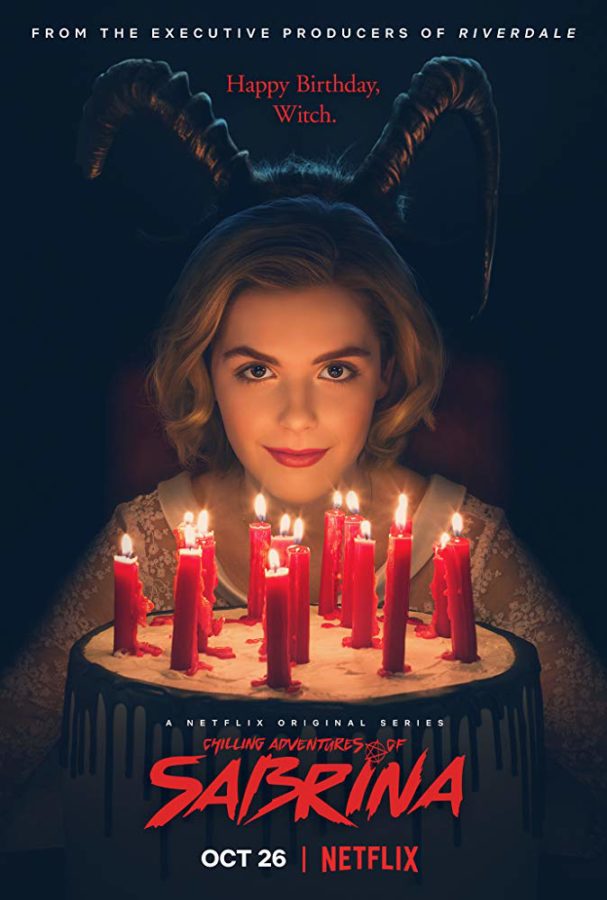 16. Chilling Adventures of Sabrina (Netflix)
I was a huge Sabrina The Teenage Witch fan, so I most expected this to be exactly like that show. Which, didn't excite me as much as you'd think it would. I was happy to discover that this Netflix Orignal was much different. The dark, serious, and mysterious tone is actually really interesting. This was a fun watch at Halloween time!
As her 16th birthday nears, Sabrina must choose between the witch world of her family and the human world of her friends. Based on the Archie comic.
3 seasona – 28 episodes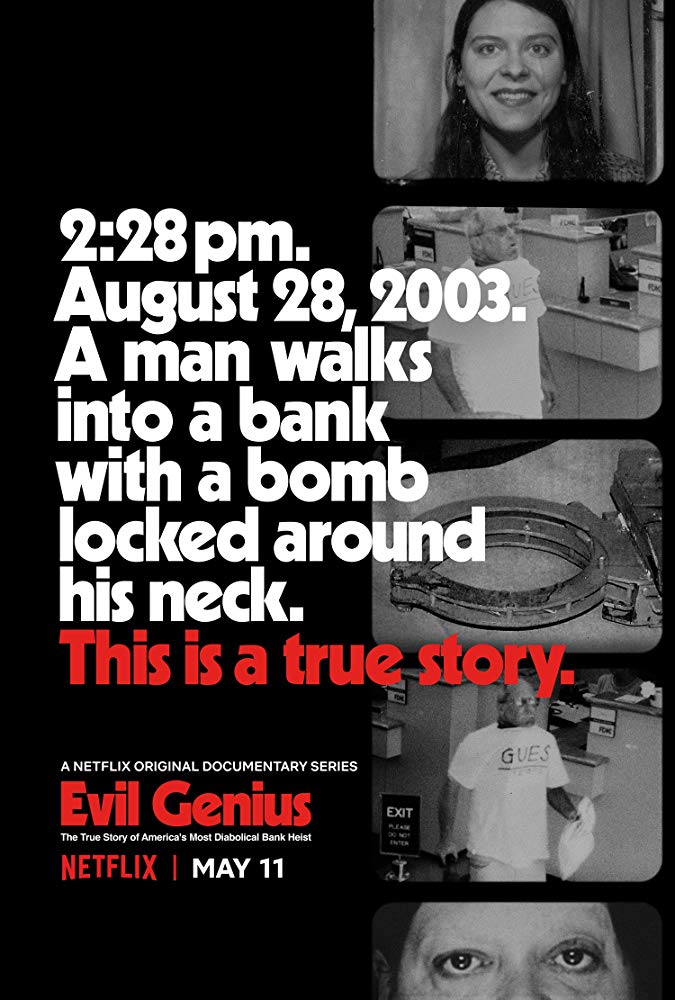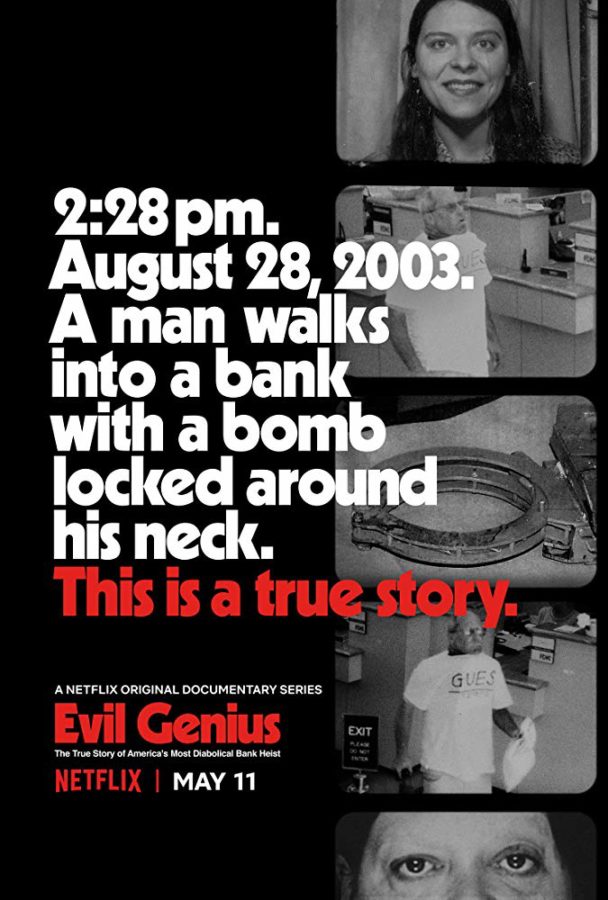 17. Evil Genius (Netflix)
If someone asked me about the craziest true crime documentary I've ever seen, it would be Evil Genius. You can't make this stuff up, folks. A man had a bomb strapped to his neck and was sent to rob a bank. But, was he really sent or did he make the choice himself? Most importantly, who was involved? Definitely a must-see!
The extraordinary story of the "pizza bomber heist" and the FBI's investigation into a bizarre collection of suspects.
4 episodes (docu-mini-series)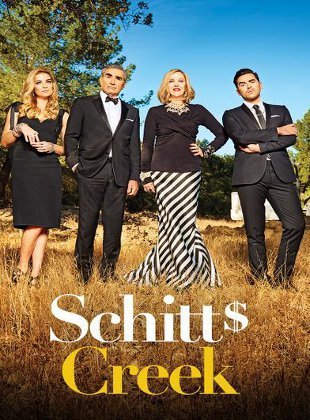 18. Schitt's Creek (Netflix)
I am currently binging Schitt's Creek and surprisingly, I'm loving it. The humor isn't as silly as I expected it to be. I actually really enjoy the story and the characters are so charming in their own weird ways. It's an easy watch while you're going about your day!
When rich video-store magnate Johnny Rose and his family suddenly find themselves broke, they are forced to leave their pampered lives to regroup in Schitt's Creek.

4 seasons – 55 episodes (Season 5 just aired)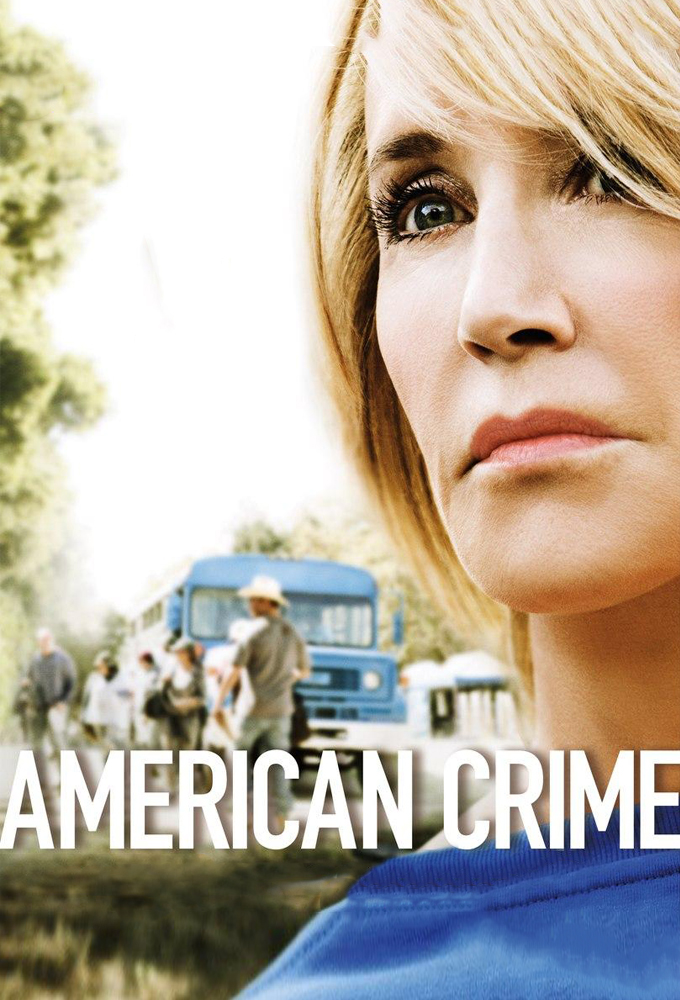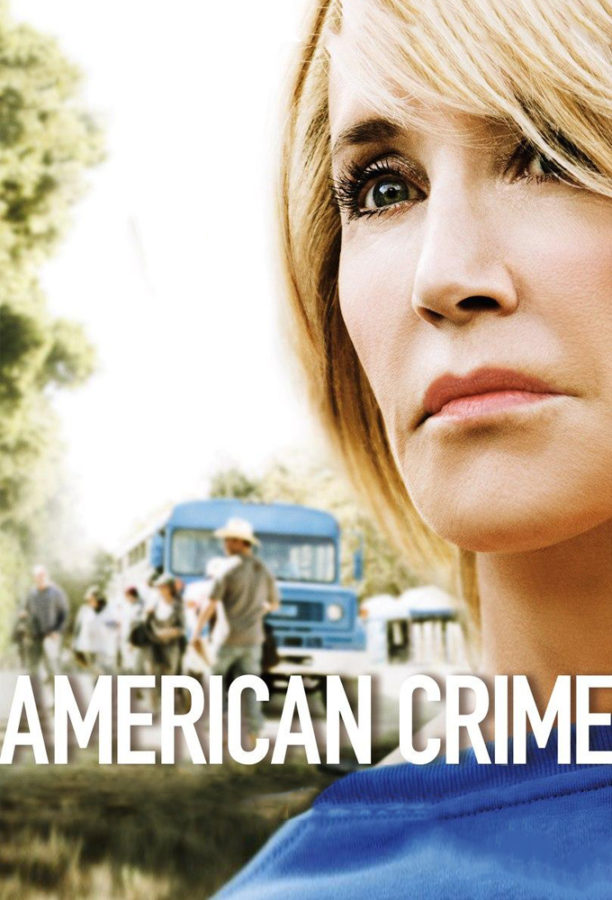 19. American Crime (Netflix)
Much like, American Horror Story, American Crime has an entirely different storyline each season, but the same actors as different characters. I personally loved the American Crime series and I'm sad it was cancelled. It's definitely worth the watch. It's slow at times and touches on very controversial topics. It's a great show to watch alone or with your significant other.
American Crime is an American anthology crime drama television series. The series was created by John Ridley, and stars Felicity Huffman, Regina King and Timothy Hutton. The first season centers on race, class, and gender politics as it follows the lives of the participants in a trial who are forever changed during the legal process.
3 seasons – 29 episodes (the series was canceled, but it's worth the watch)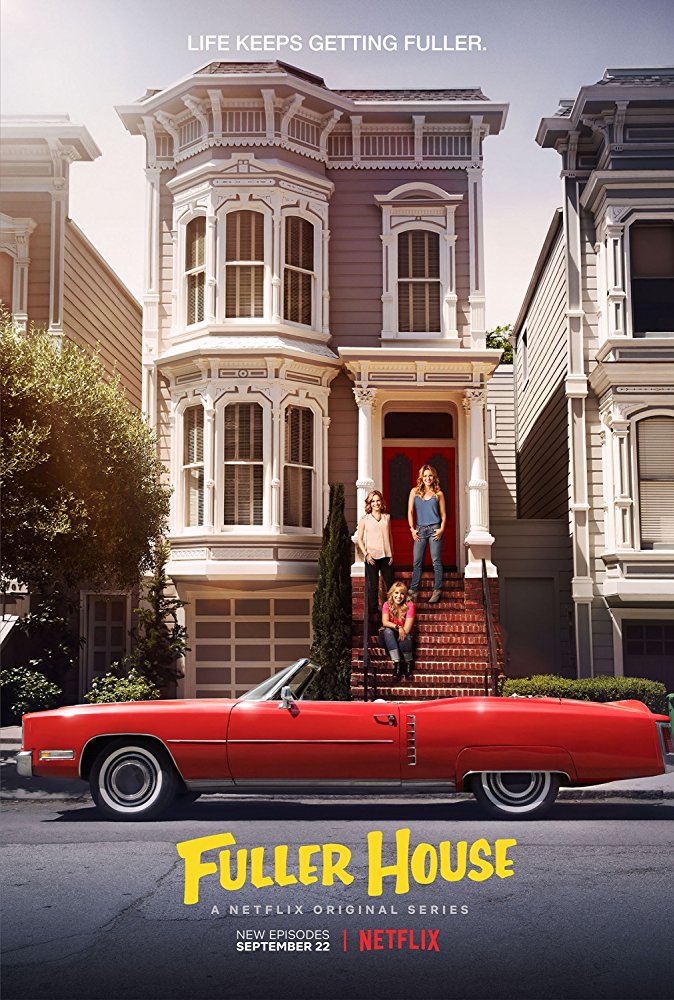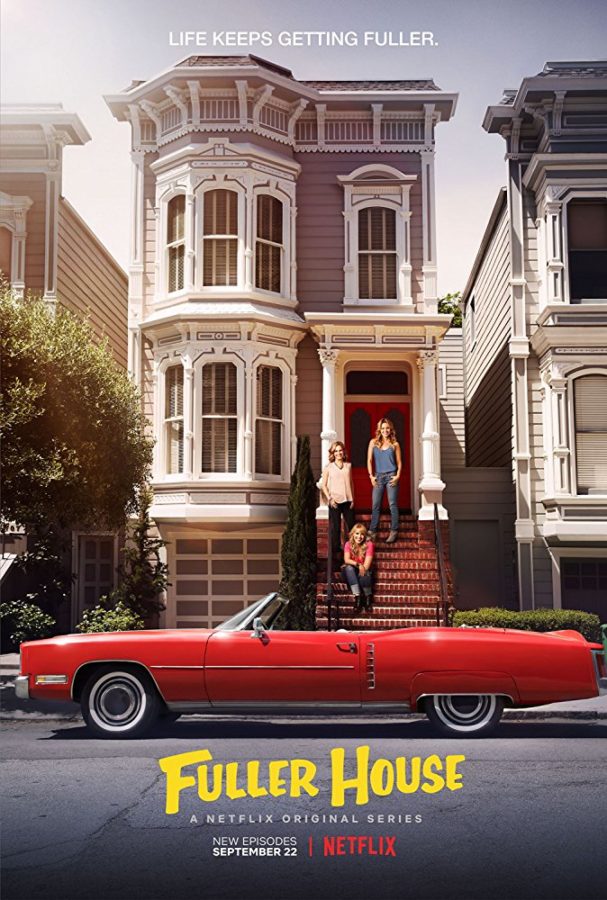 20. Fuller House (Netflix)
I grew up in the 90s, so Full House has a special place in my heart. That being said, I didn't know whether to be excited or worried about Fuller House. I gave it a chance anyways and this Netflix Original did not disappoint! It's even better than Full House, in my opinion! I liked it so much that I wrote a whole review about it!
In a continuation of Full House (1987), D.J. Fuller is a mother of three young boys and is a recent widow. D.J.'s sister Stephanie, her best friend Kimmy and Kimmy's teenage daughter all move in to help raise her sons. The house is now a lot fuller.
4 Seasons – 57 episodes (no word on another season yet)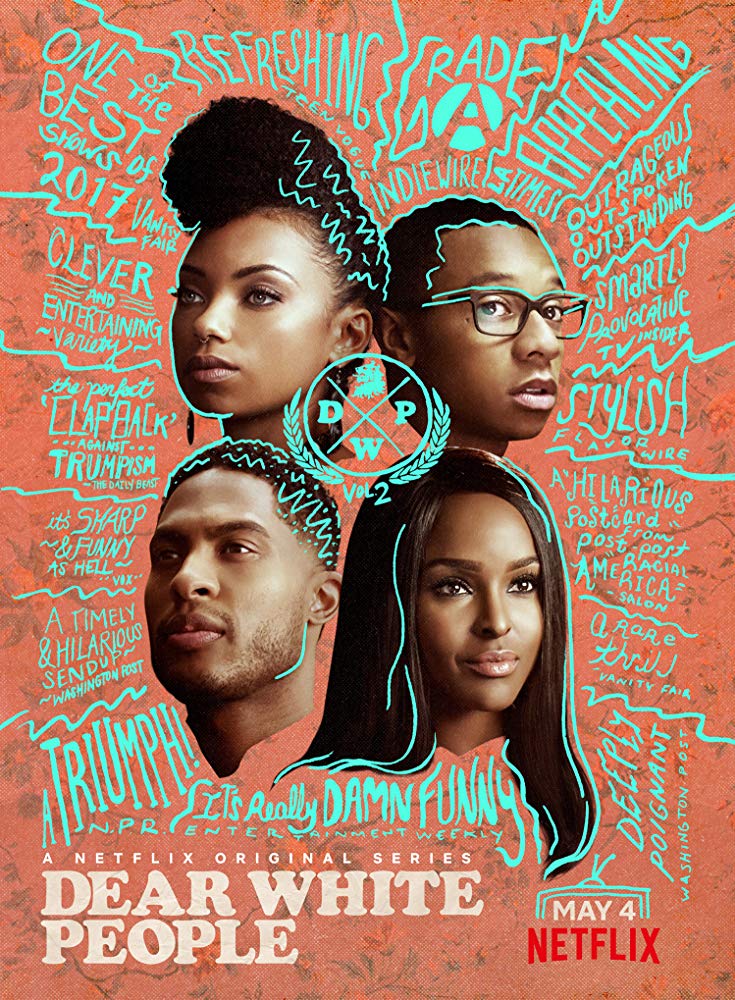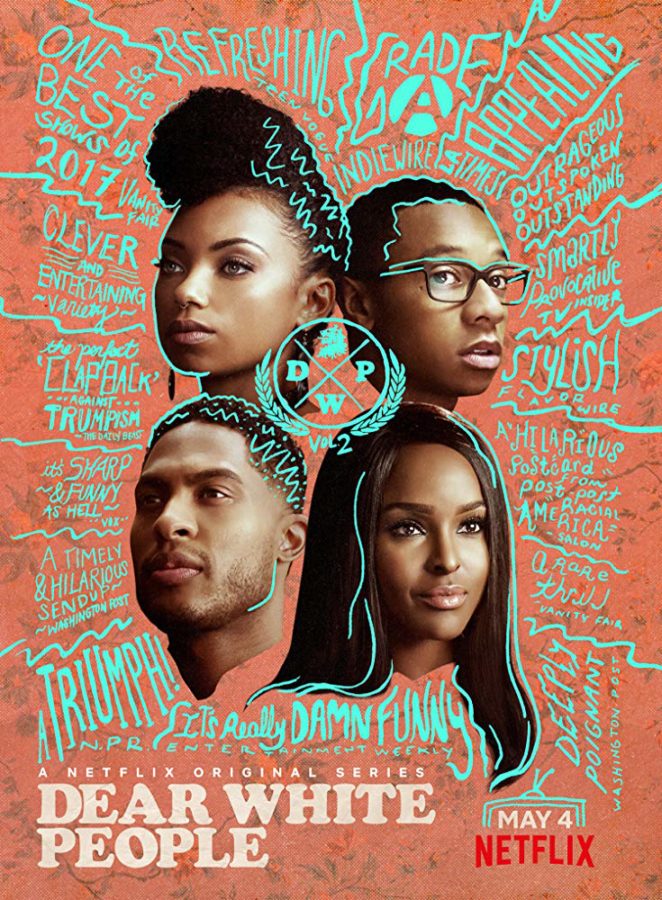 21. Dear White People (Netflix)
I watched this is on a whim one night as I was organizing my room. I had heard great things so I thought I'd give it a try. I literally binged the entire 1st season in one night! Literally, as I write this, I just realized there is another season. I will be watching that ASAP!
At a predominantly white Ivy League college, a diverse group of students navigate various forms of racial and other types of discrimination.

2 Seasons – 20 episodes (Season 3 coming in 2019)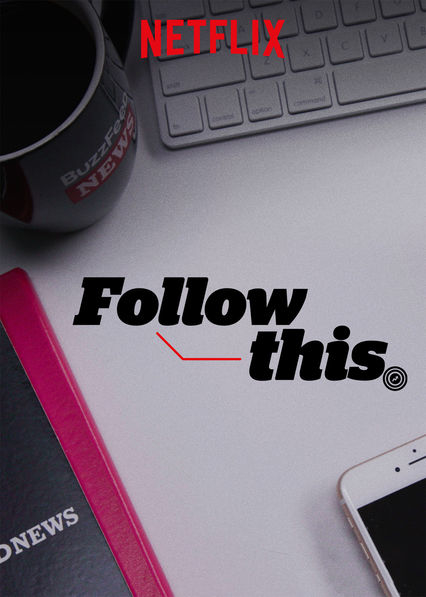 22. Follow This (Netflix)
Oh, what has our world come to? That's what you'll ask as you watch Follow This. This show follows reporters as they cover some of the weirdest and craziest trends in our world. A lot of this is really interesting and it's hard not to keep watching! Every episode is a new topic.
Follow the reporters at Buzzfeed as they probe topics ranging from quirky internet crazes to safe injection spaces for opoid users.
1 Season – 20 episodes (no word on another season yet)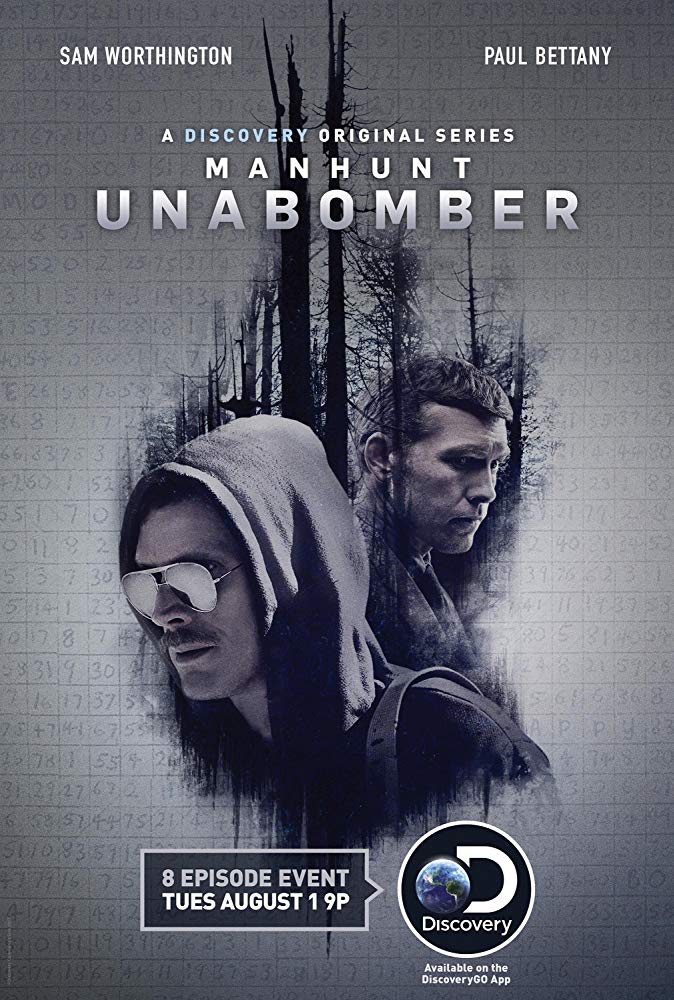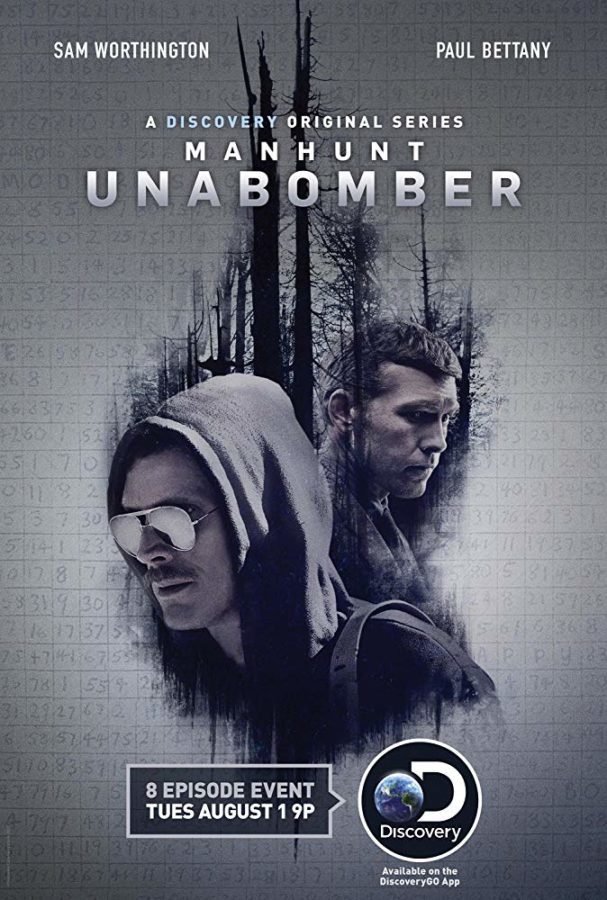 23. Manhunt: Unabomber (Netflix)
I watched this show as it aired on television so I had to wait for each episode, but man it was a great one! It's based on the true events of the Unabomber and it will have you gasping for air as you see the terrible things this man did! What a twisted, yet intelligent individual! Definitely an easy binge!
An in-depth look at how an FBI profiler helped track down the terrorist Ted Kaczynski, the Unabomber.
1 Season – 8 Episodes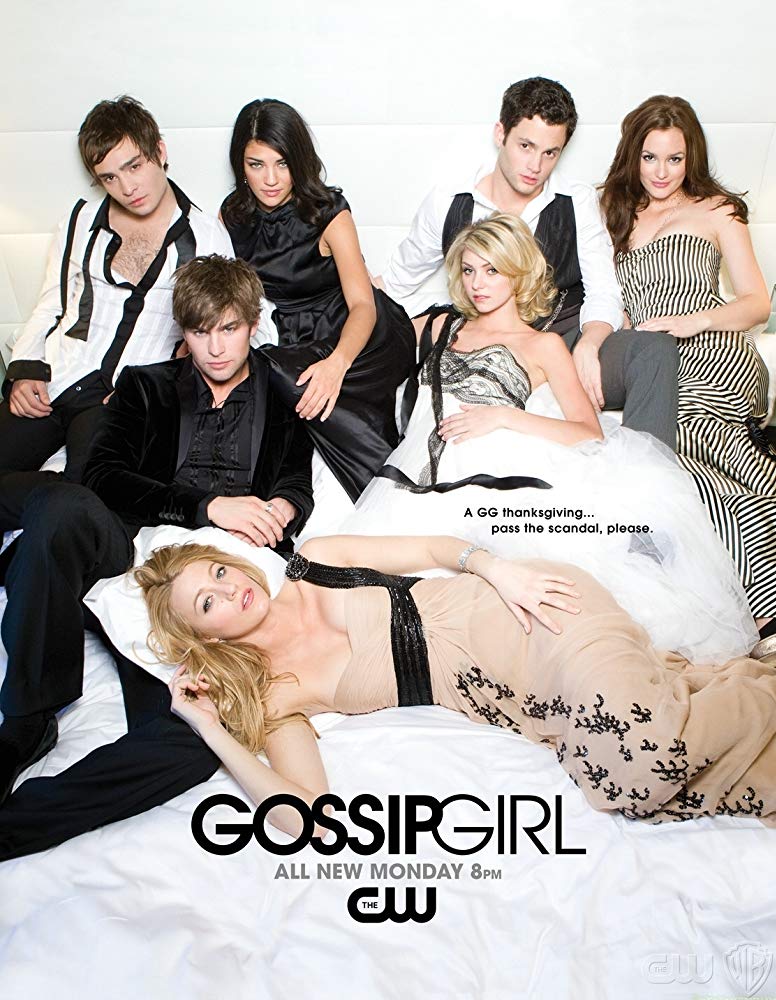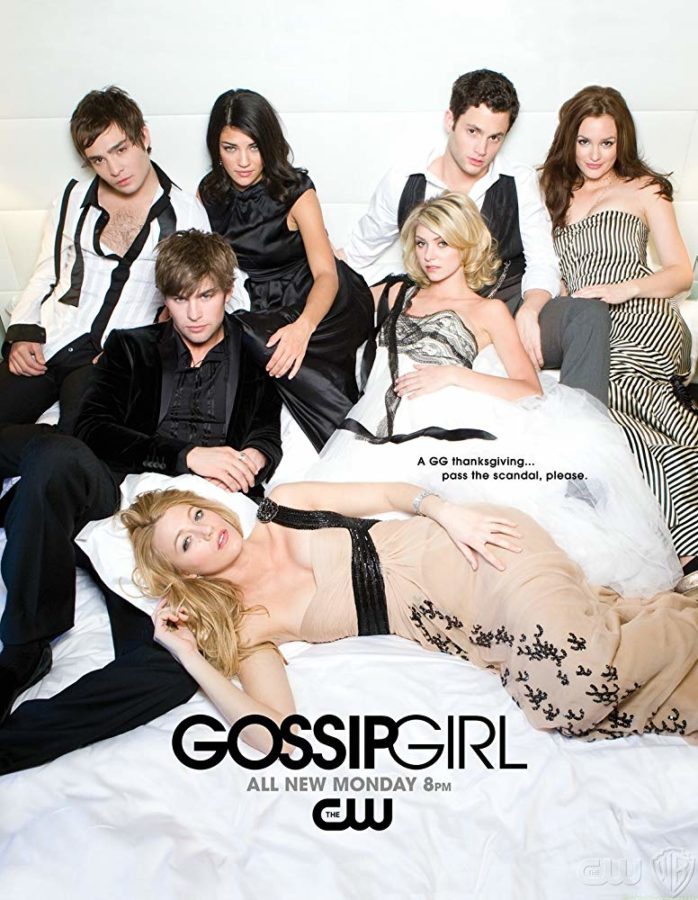 24. Gossip Girl (Netflix)
This is an oldie but a goodie. I say to watch a few episodes before dismissing the idea of watching a show so girly. I was personally hooked after watching the first episode. I've watched the series twice over!
High school is over for the privileged former students at an exclusive prep school on Manhattan's Upper East Side, but Gossip Girl still shares text-messaged scoops on scandals and heartache. As the graduates embark on their futures, with some attending college and others focusing on burgeoning careers, Gossip Girl continues to stir the pot and feed any potential scandals. And still the identity of Gossip Girl remains a mystery.
6 Seasons – 121 Episodes (a reboot is in talks!)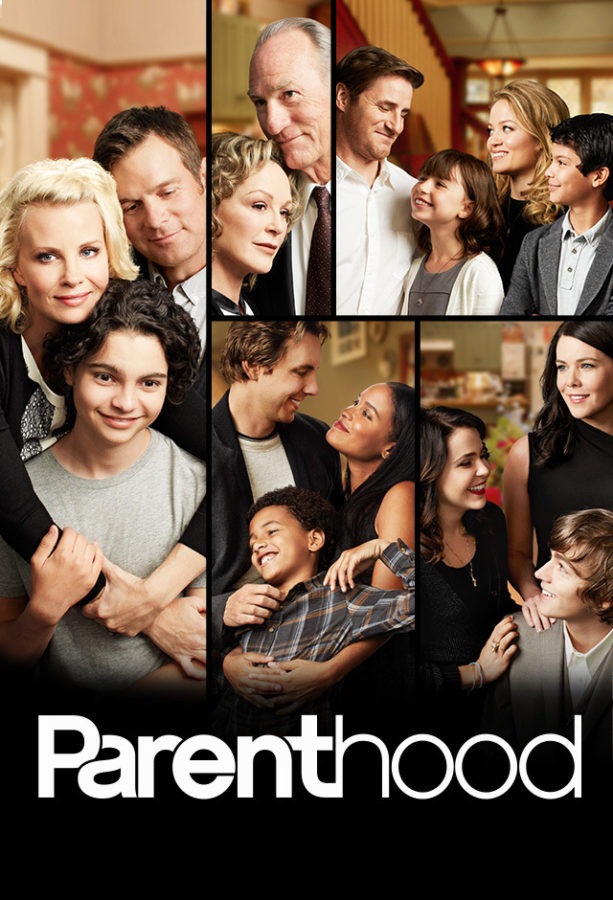 25. Parenthood (Netflix)
I cried and cried and cried as I watched Parenthood. This is by far one of the best shows ever made. I highly recommend watching this one with the entire family, especially if your family is touched by Autism in some way!
The four grown Braverman siblings — Adam, Sarah, Crosby and Julia — share the joys, heartaches and headaches of parenthood in their California hometown. As their parents deal with life and marital issues, the four lean on one another while tackling the challenges of modern family life in an updated reimagining of the 1989 film by the same name.
6 Seasons – 103 Episodes (the series ended)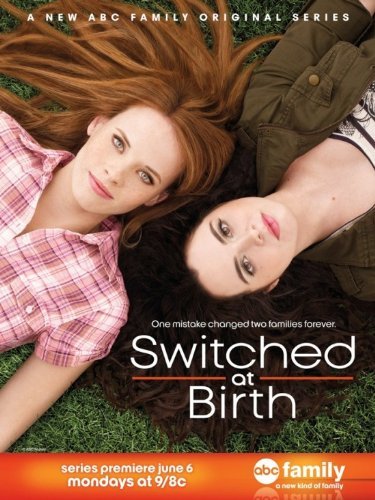 26. Switched at Birth (Netflix)
I was surprised by how much I loved Switched at Birth. It seemed to be geared towards teens and tweens but I thought the idea of two daughters being switched at birth was really interesting! The family struggles of them made it even more intriguing. It's a good family show!
Bay Kennish is a teenager who grew up in a wealthy family with two parents and a brother. Fellow teen Daphne Vasquez, who lost her hearing at an early age, was raised by a single mother in a working-class neighborhood. One day in her high-school chemistry class, Bay discovers that her blood type doesn't match either of her parents'. Official tests confirm that Bay is not her parents' birth child. When the Kennish family meets Daphne and her mom, Regina, they realize that the girls were switched at birth. The news prompts the Kennishes to allow Regina — who is experiencing financial difficulties — Daphne and Daphne's grandmother to live in their guest house. The two polar-opposite families struggle to learn how to live together for the sake of the girls, who try to keep their footing in both the world they know and the new one into which they are thrown.
5 Seasons – 104 Episodes (the series ended)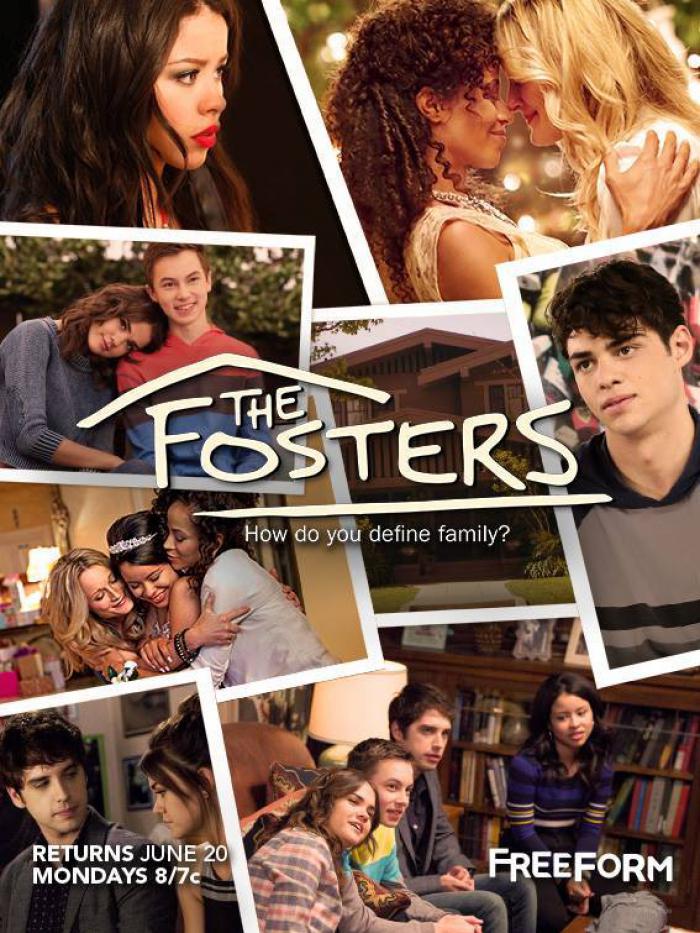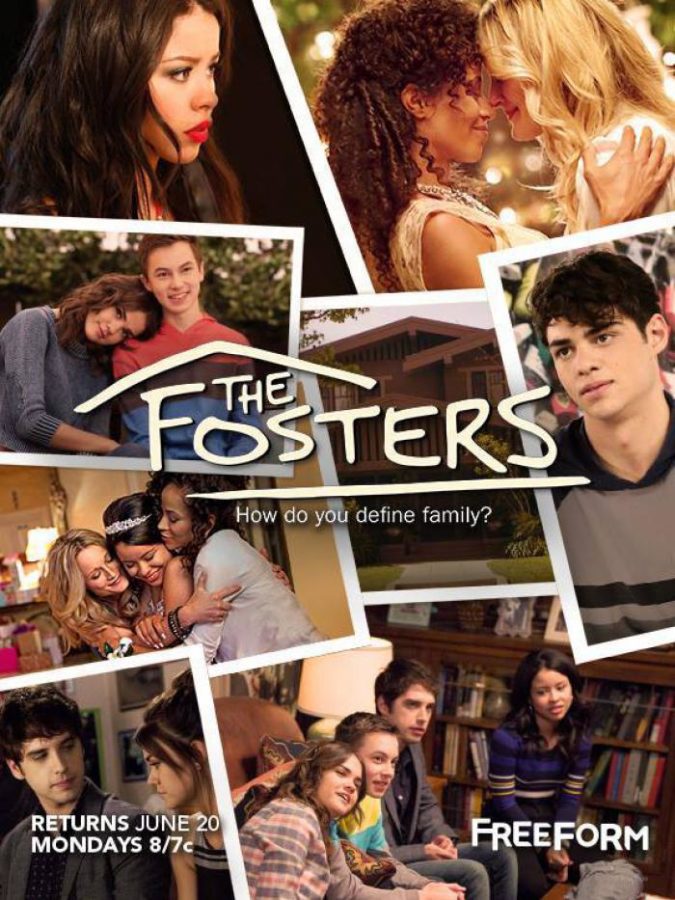 27. The Fosters (Netflix)
This is another easy one to binge with the family! We can only hope our children are as strong as Callie!
Stef, a dedicated police officer, is in a relationship with Lena. The two have built a close-knit family with Stef's biological son, Brandon, and adopted twins, Mariana and Jesus. When Lena meets Callie — hardened from being in and out of foster homes — the couple welcome her into their home, thinking it is temporary. Callie's blunt commentary about the atypical family hits a nerve with the twins, who struggle with their own identities. Then the girl discovers a secret that could land Mariana in trouble. Brandon helps Callie navigate the social scene at high school, but she skips school to meet up with an old friend. Her behavior makes Stef and Lena second-guess their decision to help her.
5 Seasons – 104 Episodes (the series ended but there's a spin-off now airing on Freeform called "Good Trouble")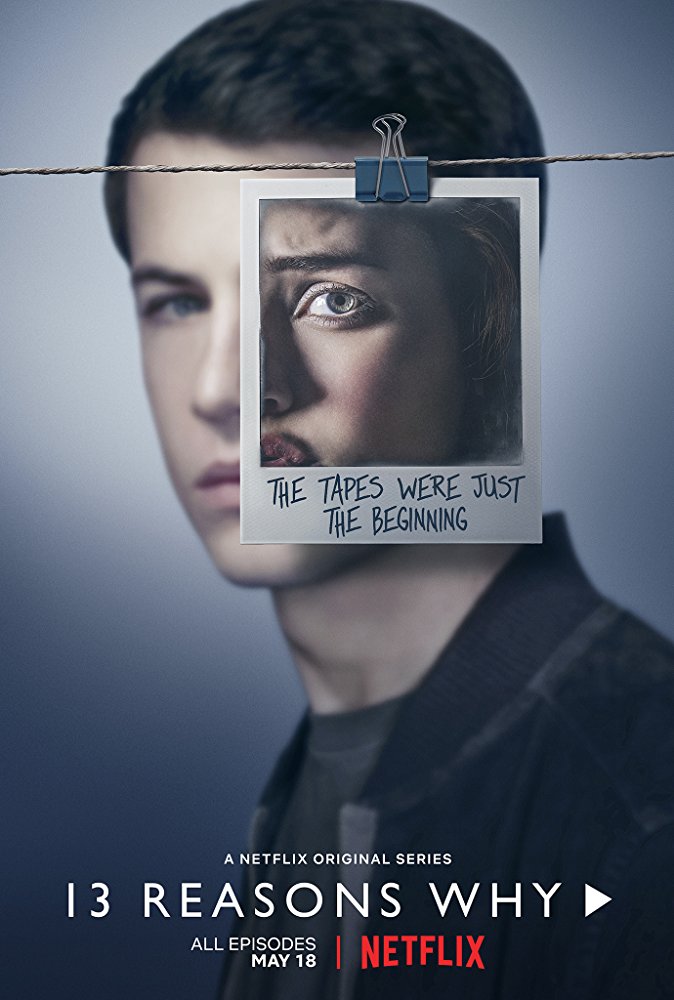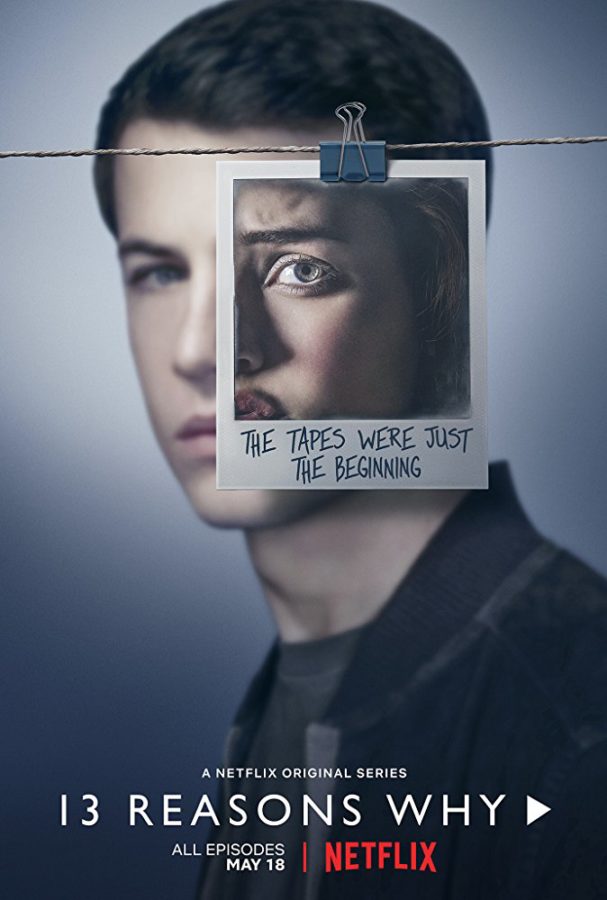 28. 13 Reasons Why (Netflix)
I read the 13 Reasons Why book as a teenager, so the thought of a show was really exciting to me! The show was even better than the book, which never happens. Heavy topics such as rape, abuse, and suicide are talked about in this show, so please keep that in mind before watching. It's a dramatic series that really touched my heart!
Newcomer Katherine Langford plays the role of Hannah, a young woman who takes her own life. Two weeks after her tragic death, a classmate named Clay finds a mysterious box on his porch. Inside the box are recordings made by Hannah — on whom Clay had a crush — in which she explains the 13 reasons why she chose to commit suicide. If Clay decides to listen to the recordings, he will find out if and how he made the list. This intricate and heart-wrenching tale is told through Clay and Hannah's dual narratives.
2 Seasons – 26 Episodes (Season 3 is coming in 2019)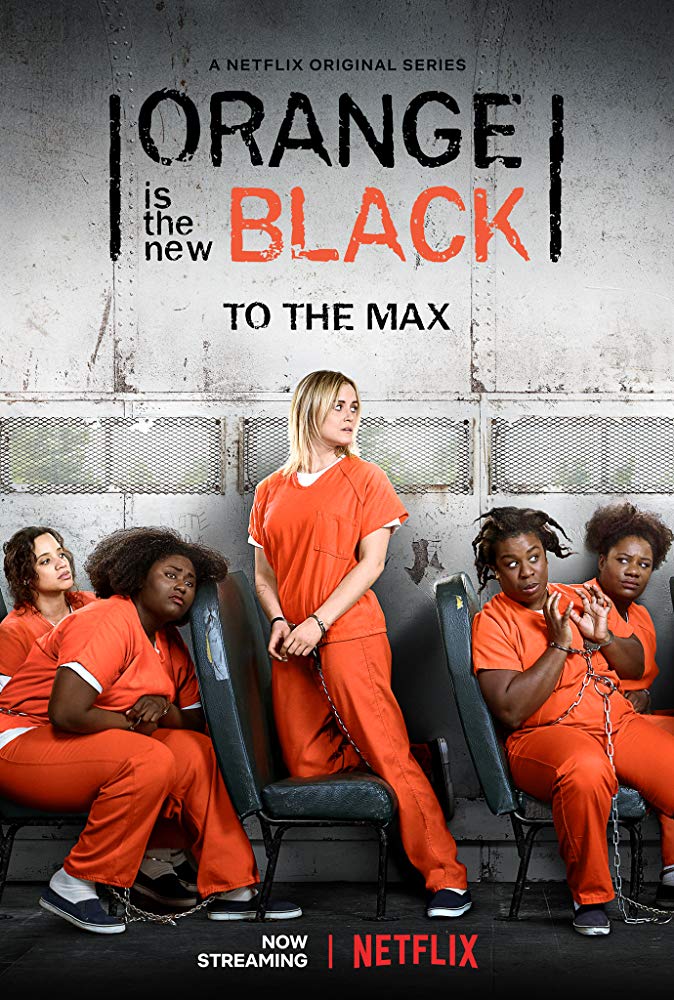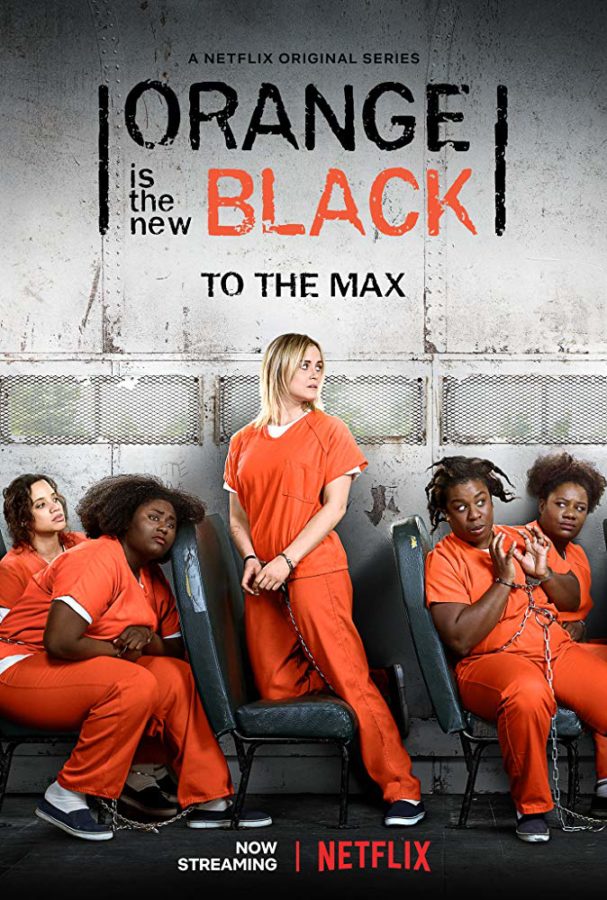 29. Orange is the New Black (Netflix)
This used to be my favorite show of all time. I can't really explain why OITNB is so good. It's full of drugs, sex, and violence. Maybe that's why? Either way, I love it so so much. The last season lost me a little bit but it's still worth watching!
Convicted of a decade old crime of transporting drug money to an ex-girlfriend, normally law-abiding Piper Chapman is sentenced to a year and a half behind bars to face the reality of how life-changing prison can really be.
7 Seasons – 91 Episodes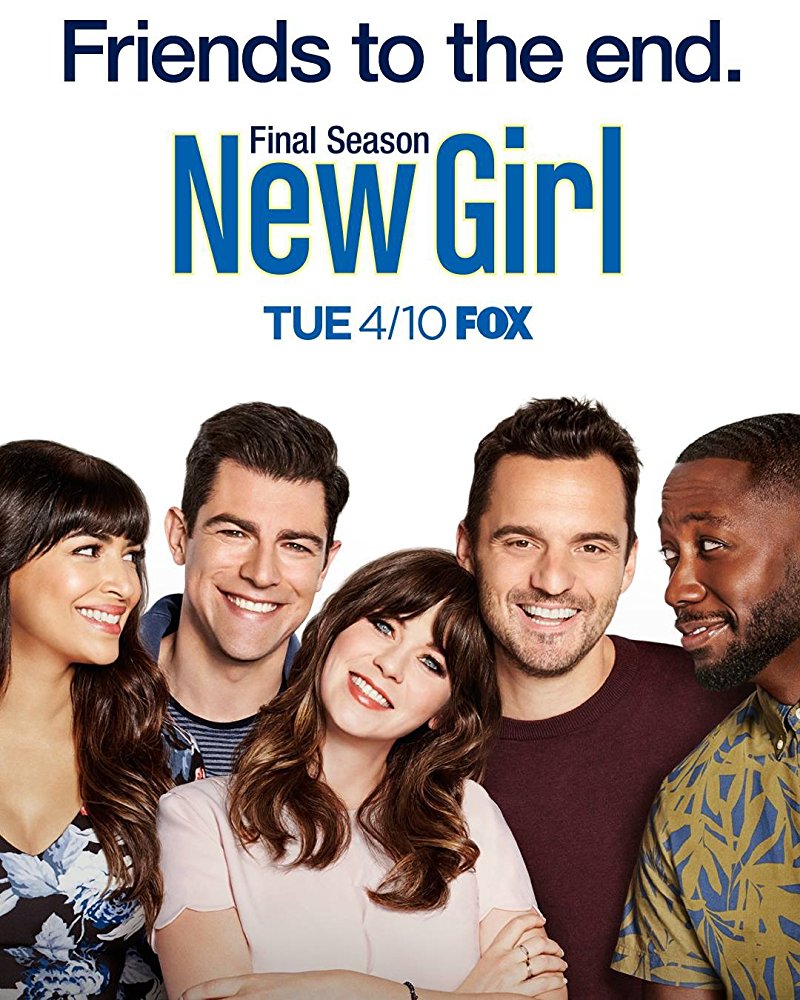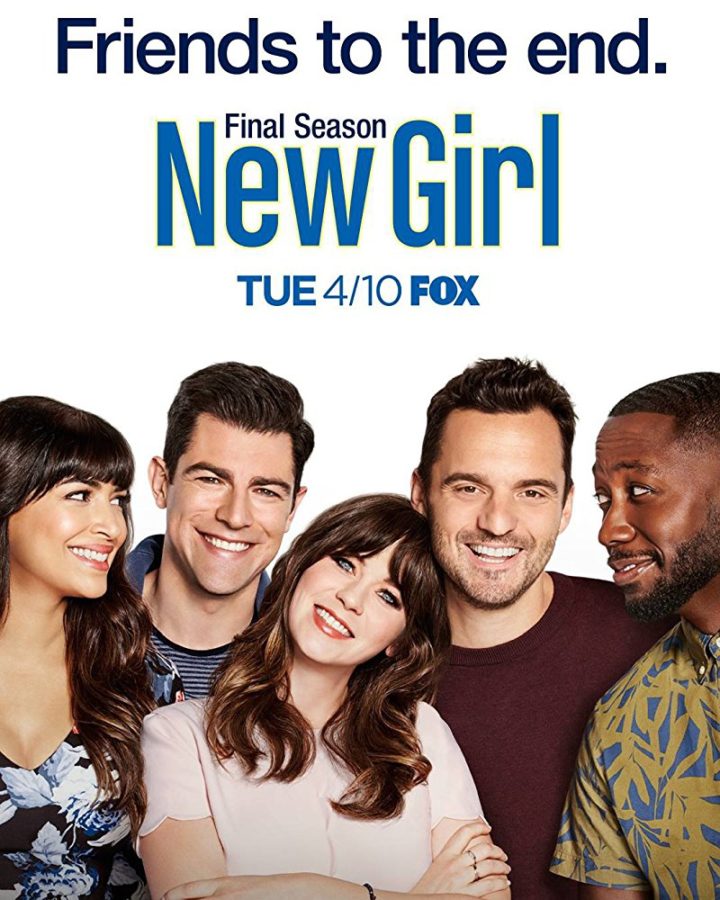 30. New Girl (Netflix)
I want Jess to be my bff and I want Nick to be my boyfriends. This goofy, comedy is something that makes me laugh so hard that I cry. It's goofy, quirky, and down-right joyous to watch!
After a bad break-up, Jess, an offbeat young woman, moves into an apartment loft with three single men. Although they find her behavior very unusual, the men support her – most of the time.
7 Seasons – 146 Episodes (the series has ended)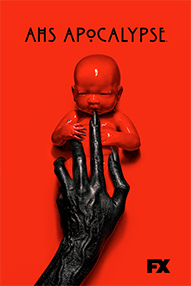 31. American Horror Story (Netflix)
I'm sure you've heard the hype of AHS. It's the best horror show ever made! Each season is a different story, with different characters, but the same actors. You can watch the seasons in order (which I recommend) or you can hop around. Don't watch while eating because it can be gruesome at times, haha!
An anthology series centering on different characters and locations, including a house with a murderous past, an insane asylum, a witch coven, a freak show, a hotel, a possessed farmhouse, a cult, and the apocalypse.
8 Seasons – 89 Episodes (new season coming in 2019) – this is what we know about it so far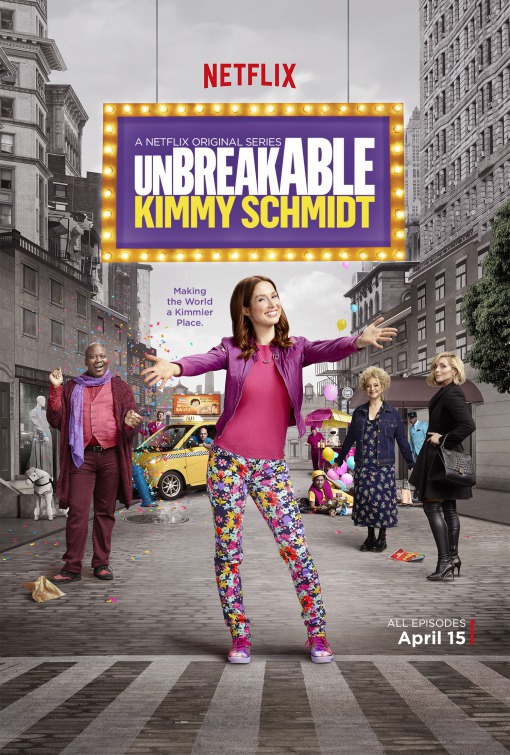 32. Unbreakable Kimmy Schmidt (Netflix)
Okay, this show is down right goofy and silly but I find it charming. I love watching this as I work or clean. It's not a serious show that needs your full attention.
Rescued after 15 years in a cult, Kimmy Schmidt decides to reclaim her life by venturing to New York, where she experiences everyday life with wide-eyed enthusiasm. On a whim, she rents a room from Titus, a gay wannabe Broadway actor, who makes ends meet as a street performer in Times Square. The unlikely pair find they're well-suited to help each other out, with Titus reintroducing Kimmy to modern life, and her providing him with the inspiration that you should never give up. Together they'll make it through whatever life throws at them.
4 Seasons – 52 Episodes (new season coming in 1-25-2019)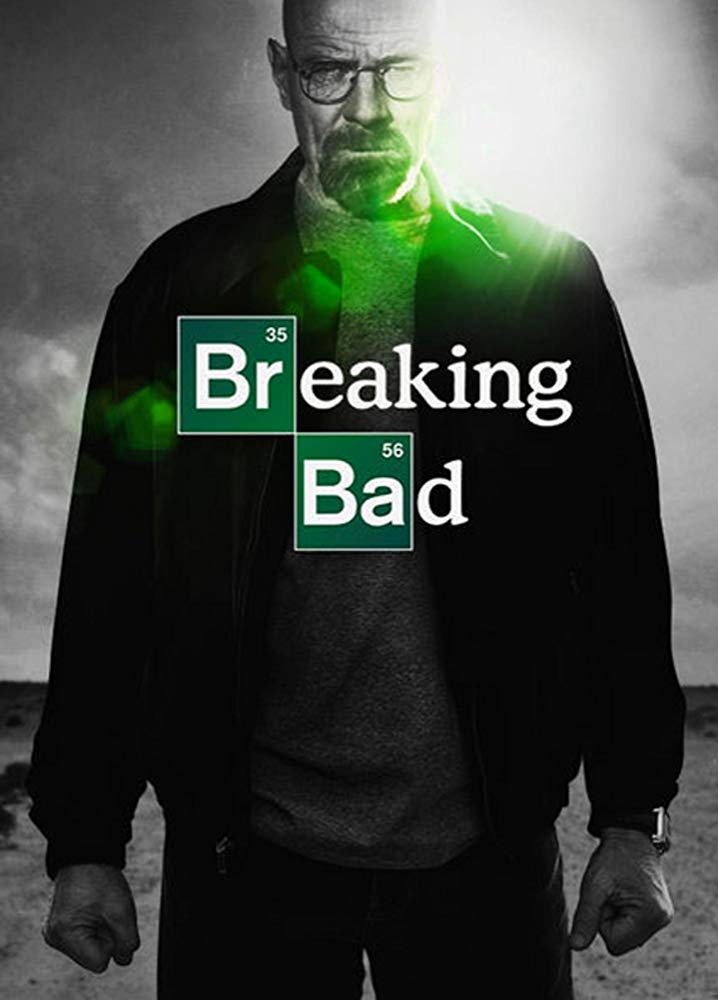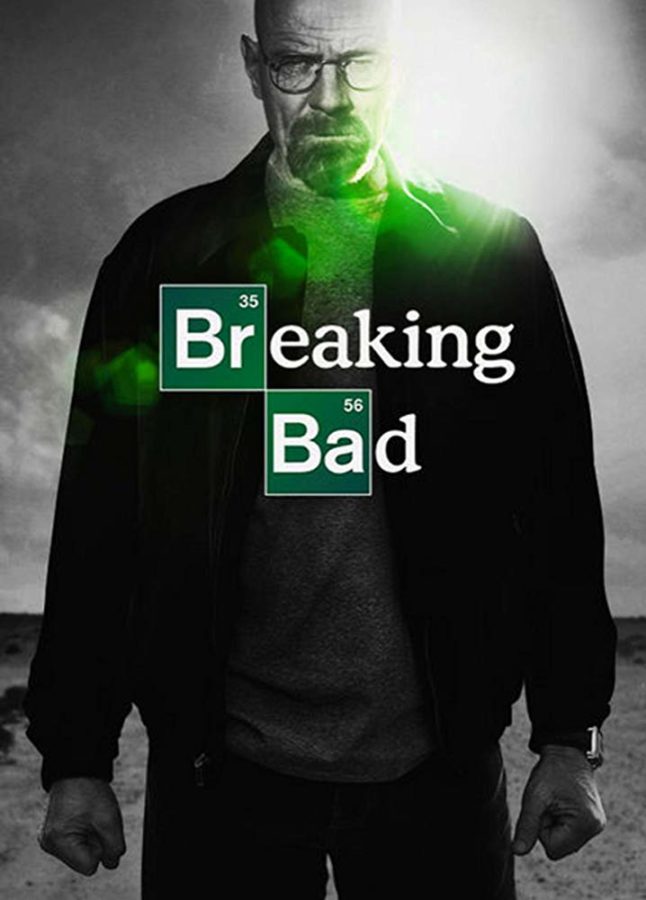 33. Breaking Bad (Netflix)
Okay, the hype is over. I get it. But, if you haven't seen Breaking Bad then who are you and what have you really done with your life? This is one of the wildest shows I've ever seen! I love how they ended the series! It didn't drag on for too long. It's well-written!
A high school chemistry teacher diagnosed with inoperable lung cancer turns to manufacturing and selling methamphetamine in order to secure his family's future.
5 Seasons – 62 Episodes (the series has ended)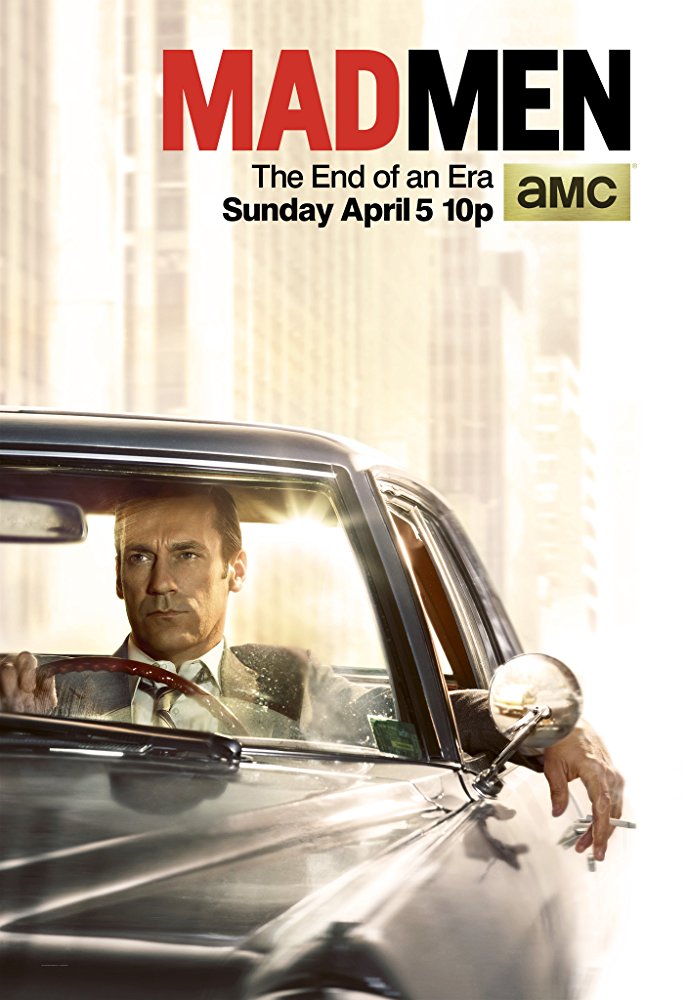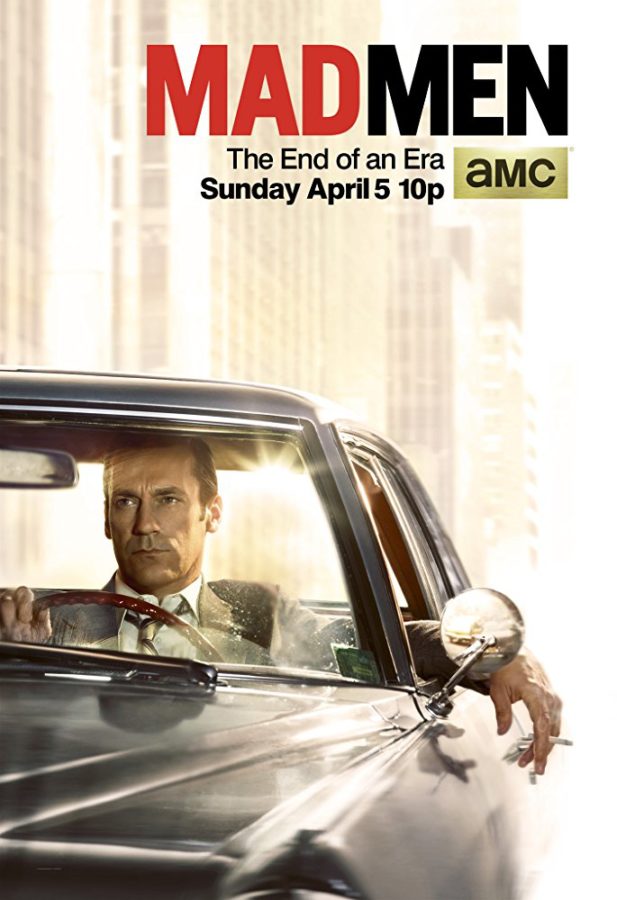 34. Mad Men (Netflix)
This was the first show that I binged with my husband when we started dating. It wasn't something I would have watched on my own because it's very slow but I truly enjoyed it and recommend it! The characters are easy to like and some are relatable!
A drama about one of New York's most prestigious ad agencies at the beginning of the 1960s, focusing on one of the firm's most mysterious but extremely talented ad executives, Donald Draper.
7 Seasons – 92 Episodes (the series has ended)
35. Dexter (Netflix)
Best serial-killer show of all time! life before I watched Dexter was way too ordinary. He's the killer you hate to love, but you love him anyways. He's the "bad guy" you're always rooting for. Wait, is he really the bad guy? Watch it and find out! Either way, he's a fantastic killer and blood-spatter analyst! If you need me, I'll be binging Dexter again.
By day, mild-mannered Dexter is a blood-spatter analyst for the Miami police. But at night, he is a serial killer who only targets other murderers.
8 Seasons – 96 Episodes (the series has ended)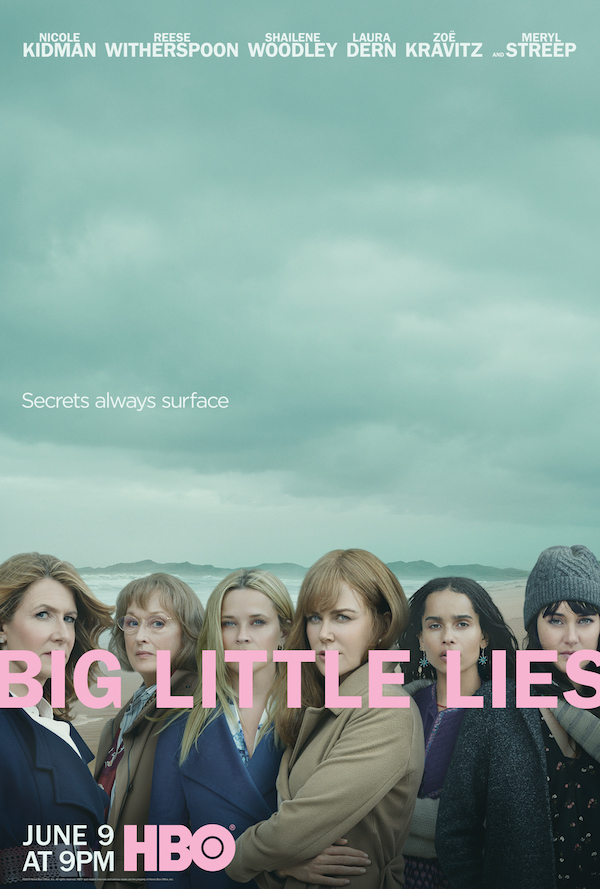 36. Big Little Lies (HBO Go)
I didn't expect to love this show as much as I did but boy was I hooked after episode 1. This is a show full of secrets, lies, and betrayal!
The apparently perfect lives of upper-class mothers, at a prestigious elementary school, unravel to the point of murder when a single-mother moves to their quaint Californian beach town.
2 Seasons – 14 Episodes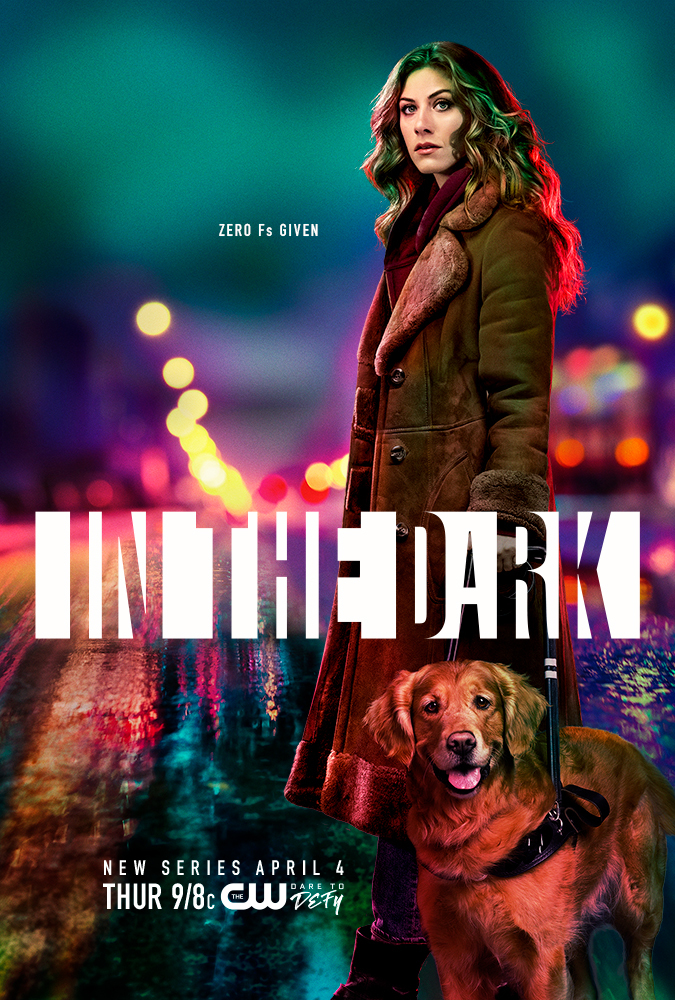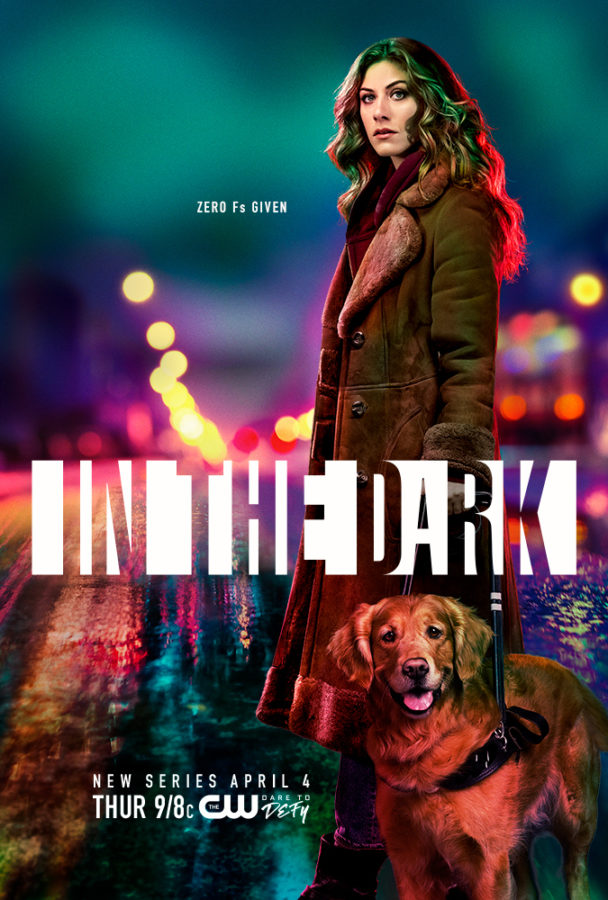 37. In The Dark (Netflix)
This is definitely my biggest obsession right now. I cannot stop watching In The Dark on Netflix. Every episode ends with a MAJOR reveal that keeps you up for hours. It's the easiest show to bingewatch.
An irreverent blind woman in her twenties, Murphy drifts through life in a drunken haze. She has only two friends—Jess, her understanding roommate, and Tyson, a teenage drug-dealer who saved her from a violent mugging.
Out for a walk with her guide dog, Pretzel, she stumbles upon a corpse that must be Tyson's, but it disappears before the police arrive. When they do not seem inclined to investigate, Murphy clings onto the only thing that can keep her together: figuring out what happened to her friend.
She resolves to solve the murder herself, while also managing her colorful dating life and the job she hates at "Guiding Hope", a school for training guide animals.
1 season, 13 episodes – Renewed for Season 2 (according to Twitter)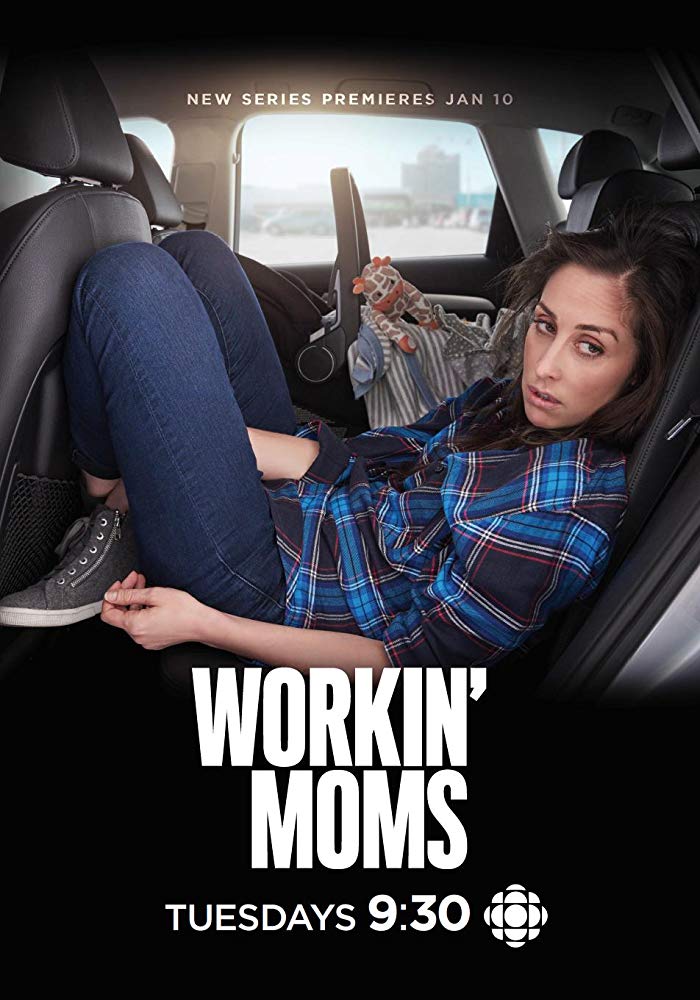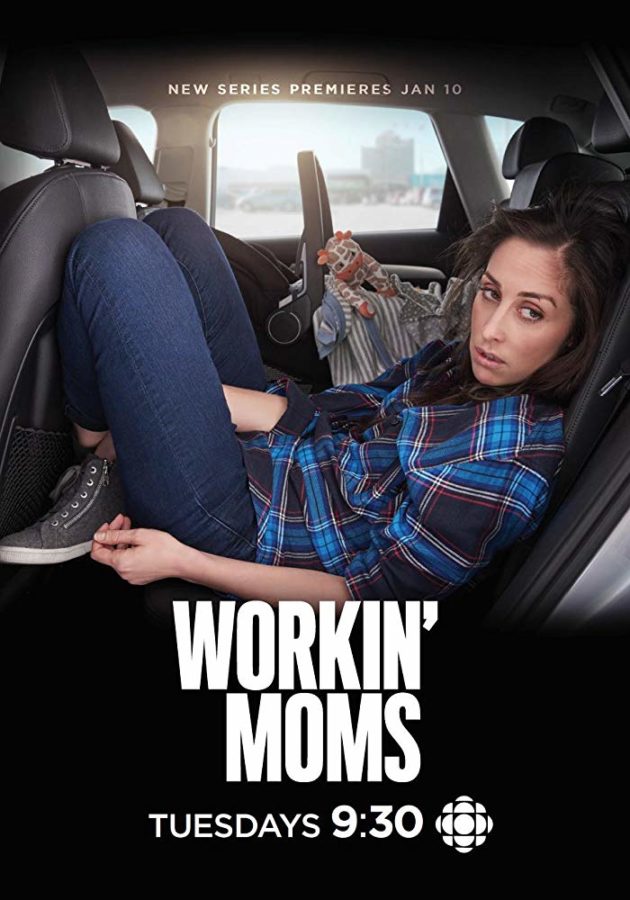 38. Workin' Moms (Netflix)
If you love quirky, blunt humor – this show is for you. Workin' Moms is a show that all moms will relate to. Also, women will find these ladies incredibly funny. As far as shows to binge watch on Netflix go – this is a must-see!
Four very different thirty-something working mothers and friends try to balance their jobs, family life and love life in modern day Toronto, Canada.
3 Seasons – 39 Episodes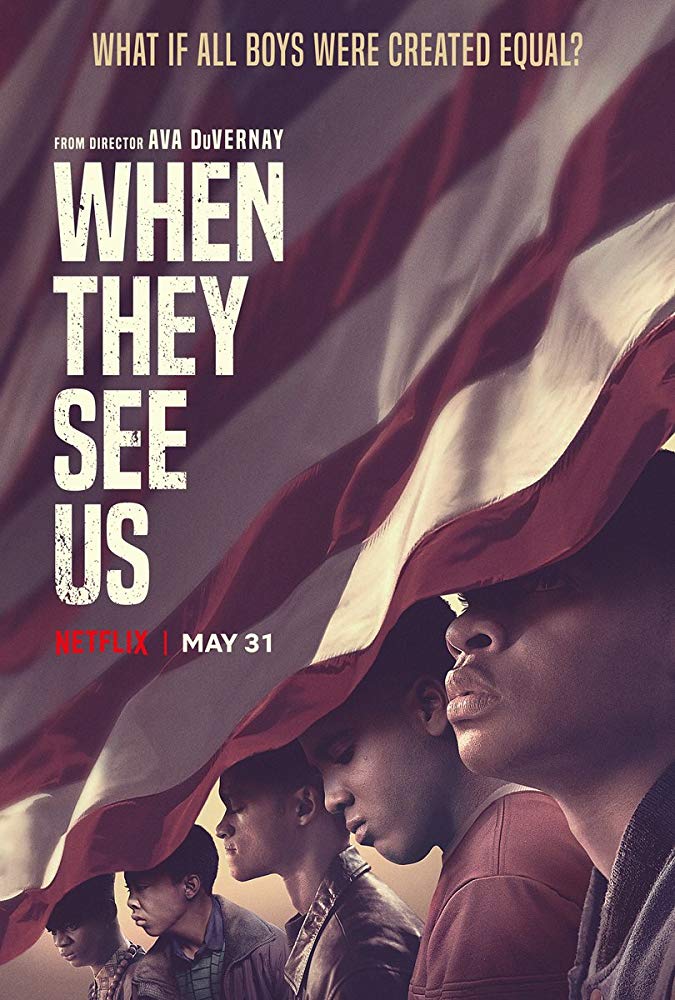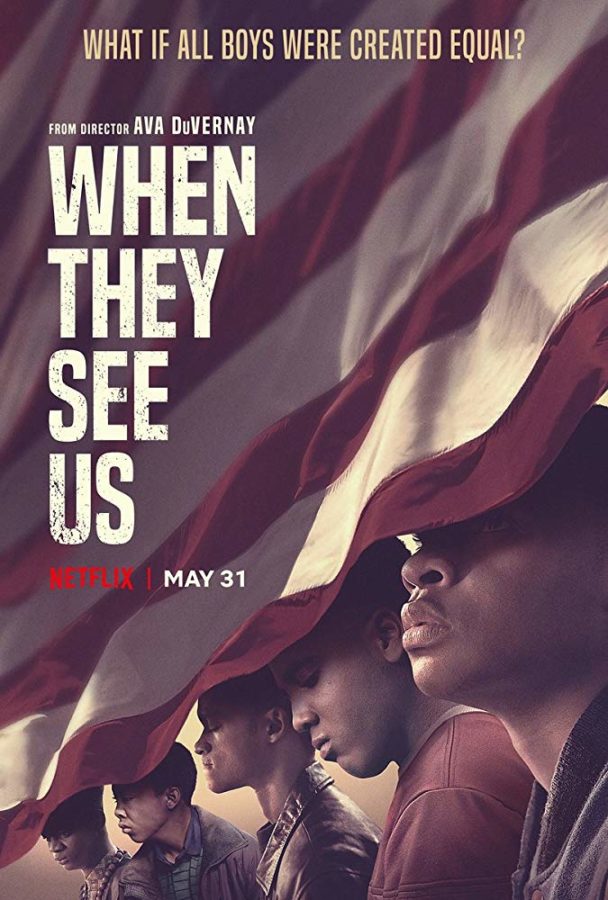 39. When They See Us (Netflix)
This true story is absolutely heartbreaking. Sadly, it's also eye opening. This limited series tells the story of abuse, betrayal, racism, and fear. I highly recommend watching it and researching the case.
Five teens from Harlem become trapped in a nightmare when they're falsely accused of a brutal attack in Central Park. Based on the true story.
Limited Series – 4 Episodes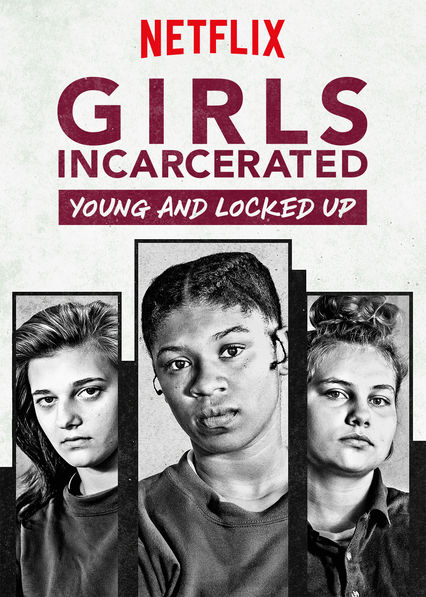 40. Girls Incarcerated (Netflix)
This docu-series is definitely one that got me hooked right away. I'm a reality tv queen so this is right up my alley. It follows the stories of teenage girls who are incarcerated for a variety of reasons. Some are young mothers and all are girls who made serious mistakes.
A documentary show about troubled girls who are are juvenile delinquents in Madison Juvenile Center
2 Seasons – 16 Episodes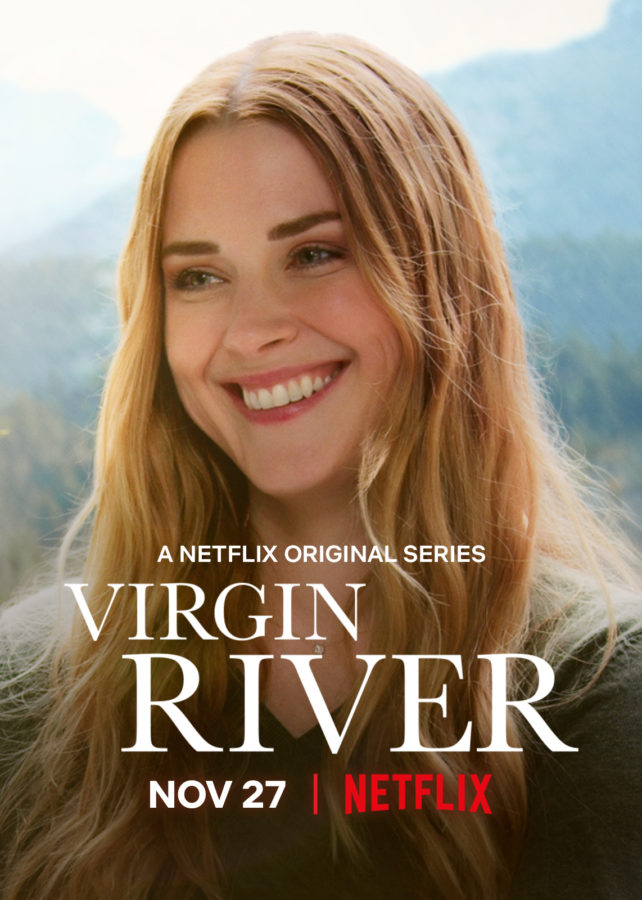 41. Virgin River (Netflix)
If you were a fan of Hart of Dixie, you'll instantly be hooked on Virgin River. It's the same aesthetic with a better storyline and added drama!
Searching for a fresh start, a nurse practitioner moves from LA to a remote northern California town and is surprised by what — and who — she finds.
2 Seasons – 20 Episodes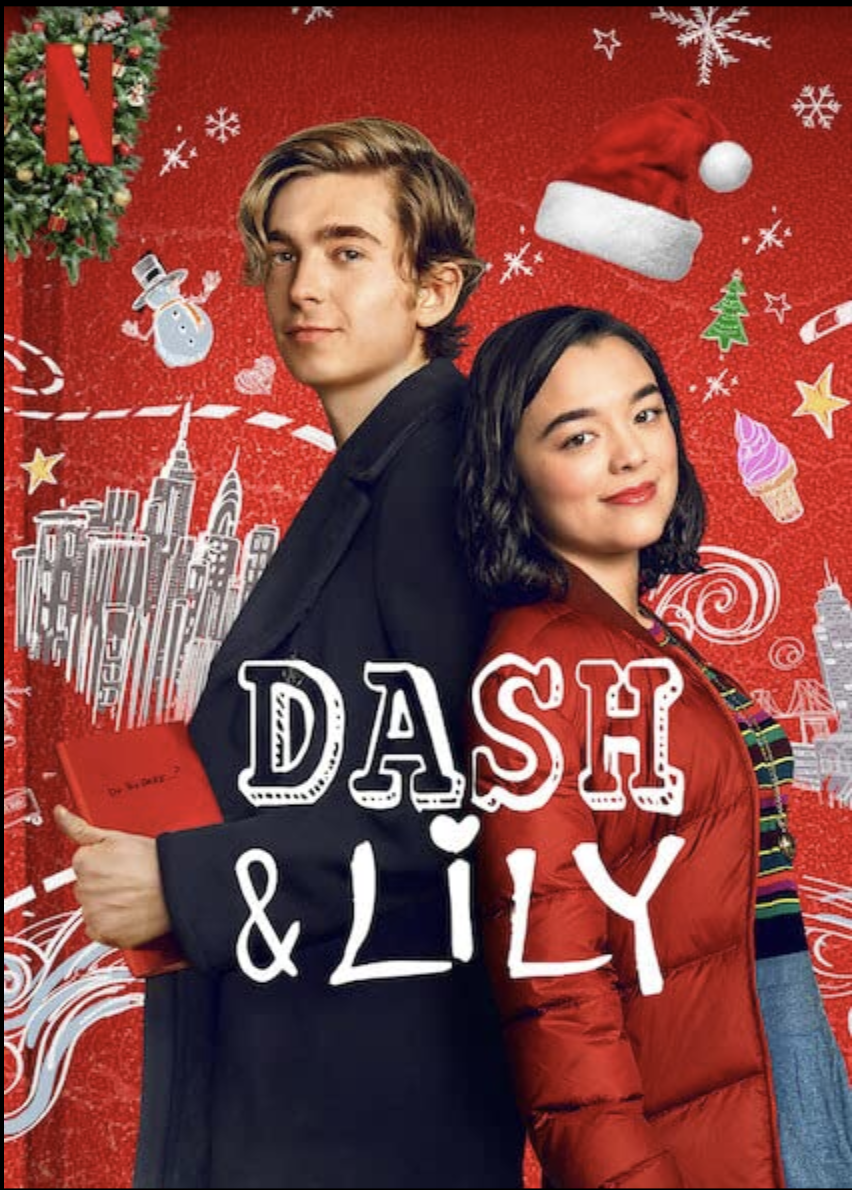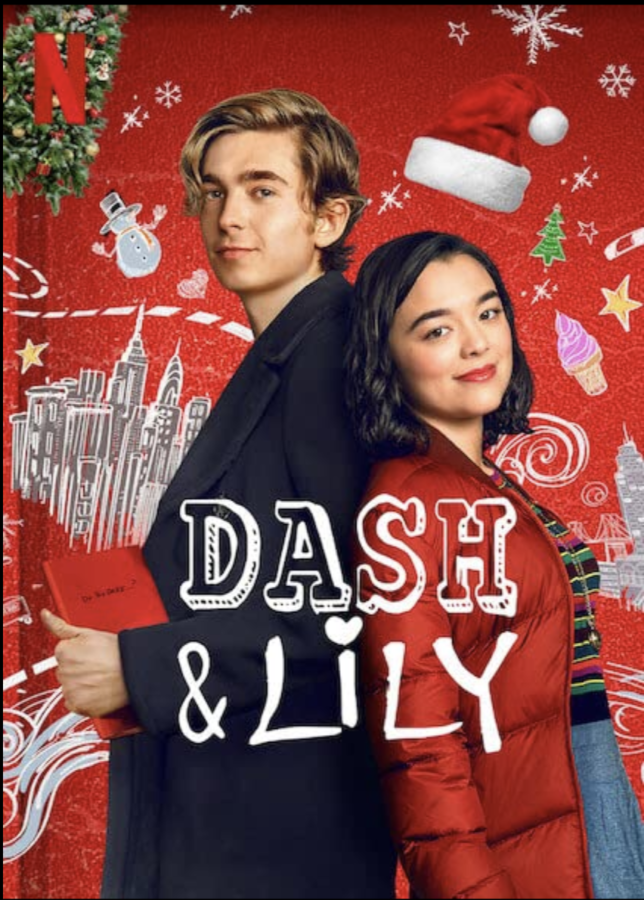 42. Dash & Lily (Netflix)
If you love a good feel-good show, this series is worth the binge. It's a story you haven't heard before and full of the magic that comes along with young love.
A whirlwind holiday romance builds as cynical Dash and optimistic Lily trade dares, dreams and desires in the notebook they pass back and forth at locations all across New York City.
1 Season – 8 episodes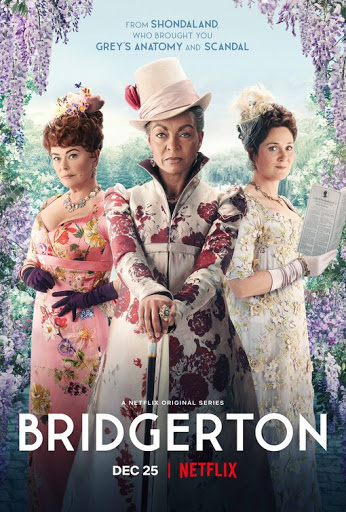 43. Bridgerton (Netflix)
Whether you're into period pieces or not, Bridgerton is one you don't want to miss. It feels current and is Gossip Girl-esque. This show will make you laugh and cry and fall in love with every single character.
During the Regency era in England, eight close-knit siblings of the powerful Bridgerton family attempt to find love.
1 Season – 8 episodes
What series have you binged this year? Tell me in the comments below and I might add it to this list!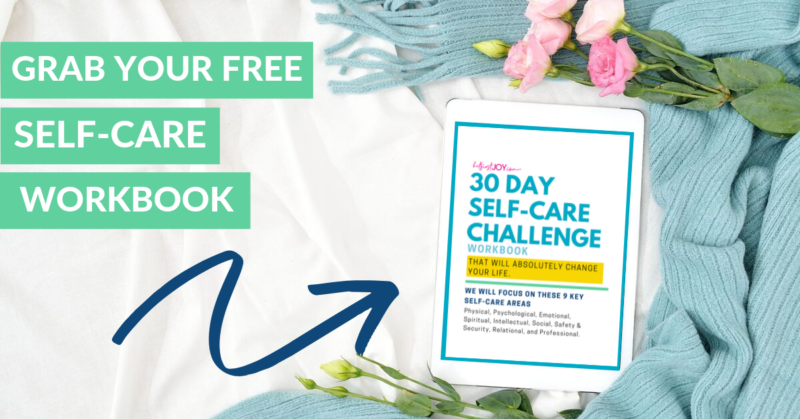 DISCLOSURE
This post may contain affiliate links and/or promotional products, all opinions expressed are that of But First, Joy only. Read my full disclosure.