When I first heard about the Full House spinoff, Fuller House, I ignored it. There are so many rumors floating around about remakes and spinoffs that's it's difficult to believe anything on the internet. Finally, it was officially announced by Netflix. Not only was there going to be a Full House spinoff, but it would have the original actors in it! Now that is my kind of spinoff! I was actually pretty excited. My boyfriend and I discussed watching it together, so I waited for him – until I couldn't wait any longer.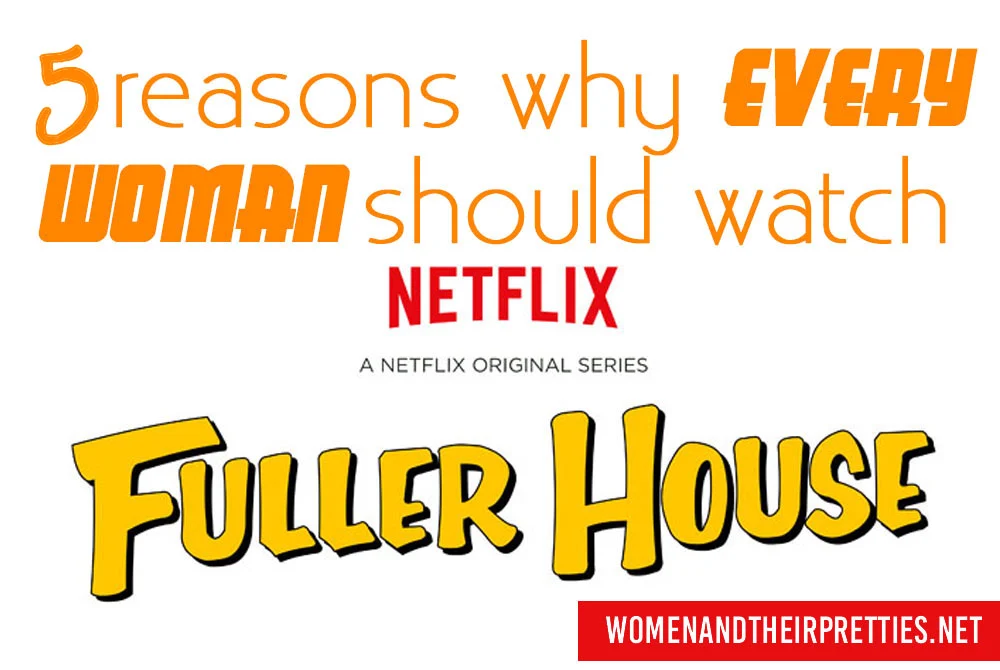 I sat at my work desk one afternoon, set up my tablet, and decided t watch Netflix. I thought that I could just watch Fuller House while I worked. That's usually what I do with sitcoms. Little did I know that it would be so good and so distracting that I would sit at my work desk for 2 hours, binge watching it. It was the fun, sarcastic humor that initially grabbed my attention. But it was the adult topics that I, as a woman, can relate to that kept my attention.

Motherhood
The young girls from Full House are all grown up (sadly missing Michelle). DJ and Kimmy are both mommies now and boy do they show the struggles of motherhood. DJ is, unfortunately, a single mom, so they touch on the issues that single mothers deal with every day. Kimmy is co-parenting with her ex, so there's a whirlwind of struggles in her story. Every story of motherhood is different, but the common denominator is the love of your children. Believe it or not, I think that Fuller House could be an emotional ride for mothers that can relate to these situations.

Friendship
It's no surprise that Fuller House touches on family issues and family relationships. I mean, that was the entire premise of Full House. Fuller House, however, gives a lot of attention to friendships between women. That's something that we don't see enough on television. It's important to see that all friendships, whether your adults or children, take a lot of work. Yes, it's just a TV show, but the situations are all relatable. I think that every woman could find herself relating to the friendships in Fuller House.

Woman's Issues
While Full House was all about the leading men, Fuller House is fully focused on the leading women. They are all strong and independent. Each woman has her own story, real-life issues, and relatable struggles. This alone has me drawn to the television more than any other shows that I watch. There are so many situations that make me laugh so hard because I've been there, done that! The writers of Fuller House sure knew what they were doing here!

Strong Leading Roles
As I previously mentioned, all of the leading roles are played by women! This used to be very rare, but fortunately, it's becoming more common. It's their approach in Fuller House, that really makes this show top-notch. They mix touching topics, lots of love, and a perfect amount of humor to bring to us a sitcom full of women that are empowering!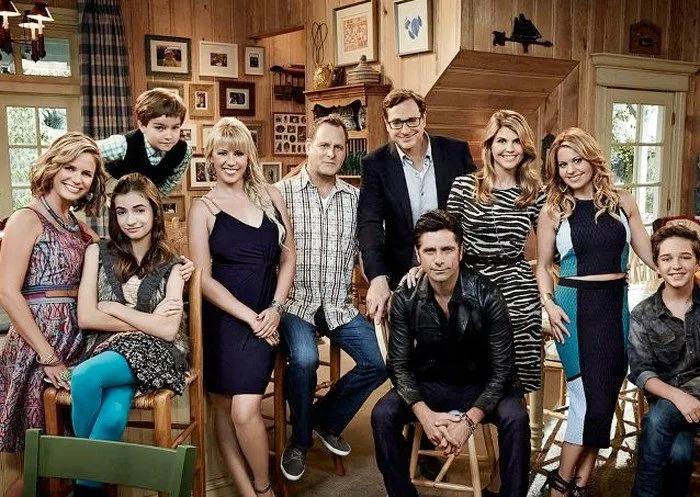 Classic
Um, hello. Does this need explaining? If you loved Full House then you will definitely love Fuller House. It's an opportunity to see the cast all grown up. The show is in real time, so the same amount of time that's passed in our lives (since Full House), has passed in their lives. That makes this show even more fun! Also, it brings a great sense of nostalgia that will warm your heart.

Watch it on Netflix today!
In the spinoff series, Fuller House, the adventures that began in 1987 on Full House continue, with veterinarian D.J. Tanner-Fuller (Candace Cameron-Bure) recently widowed and living in San Francisco. D.J.'s younger sister/aspiring musician Stephanie Tanner (Jodie Sweetin) and D.J.'s lifelong best friend/fellow single mother Kimmy Gibbler (Andrea Barber), along with Kimmy's feisty teenage daughter Ramona, all move in to help take care of D.J.'s three boys — the rebellious 12-year-old Jackson, neurotic 7-year-old Max and her newborn baby, Tommy Jr.
Twitter: @FullerHouse
Instagram: @FullerHouse