If you're looking for a little help in the self-love and motivation department, I recommend adding these personal growth books for women to your 2020 reading list.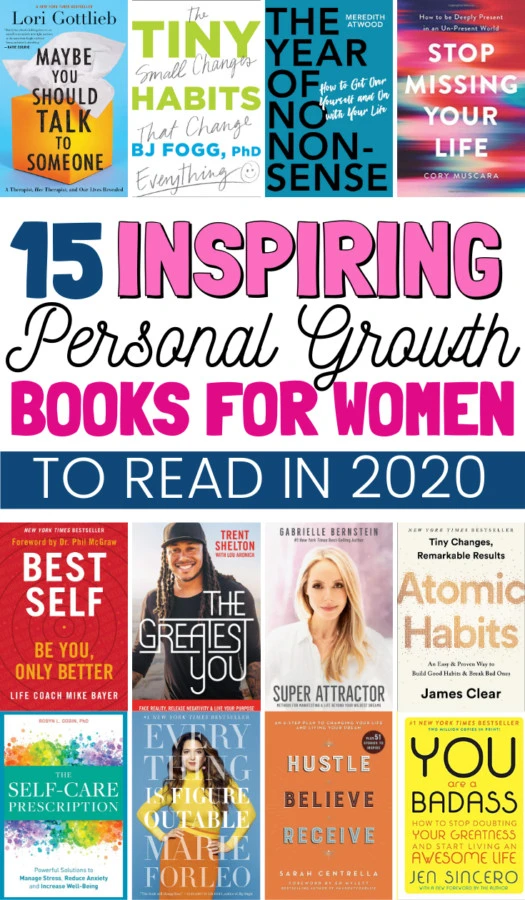 Personal Growth Books for Women
After extensive digging and research, I found myself with a list of my favorite personal growth books for 2020. These books come highly rated and recommended by women and moms just like you.
I think it's fair to say that the majority of us are still on our paths to self-discovery. We're still learning about positive self talk and how to invest in ourselves. After all, we only have one single shot at life – why not spend it loving and caring for ourselves to the fullest?
I know better than anyone how trauma and hurt can really bring down your self-esteem. That's why I make it a top priority to be mindful in what I read, watch, and consume.
I personally make an effort to read inspirational quotes for women and listen to Audiobooks and podcasts that feed my soul. As far as reading goes, I still need to work on carving a little more time out for that.
My favorite books about personal growth for women: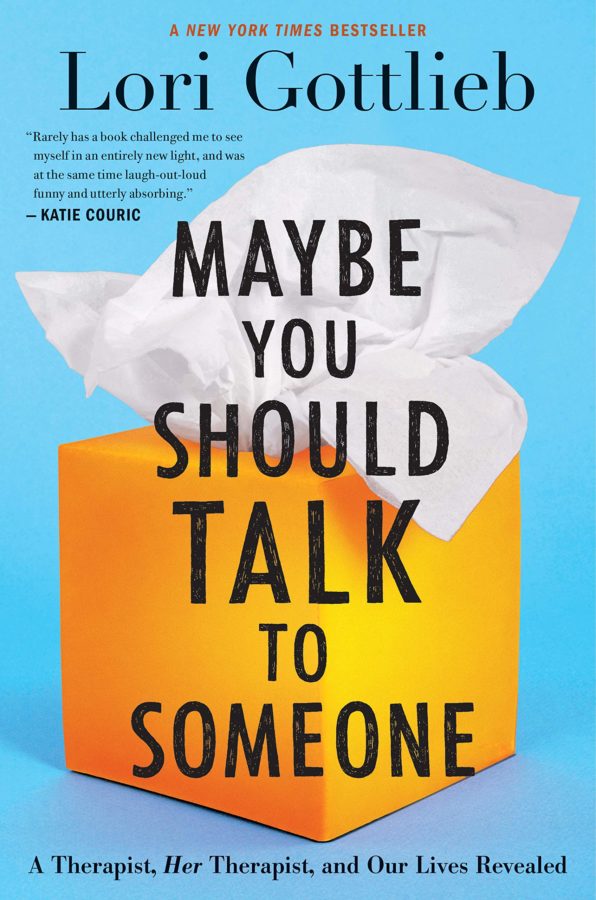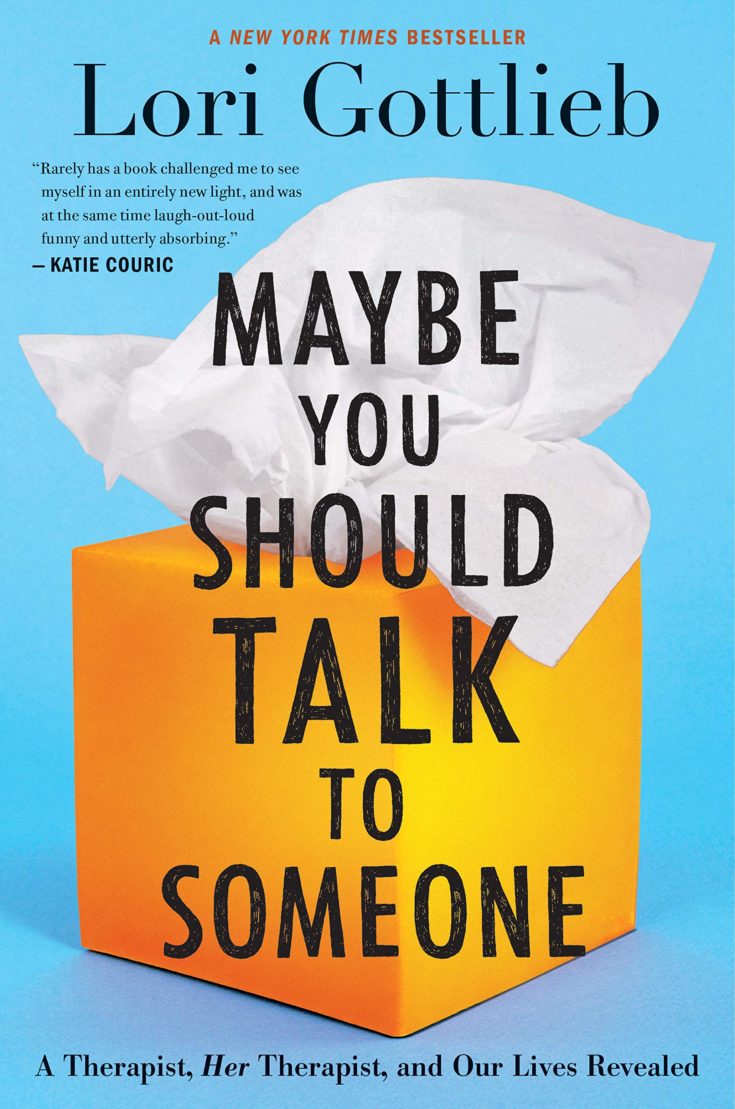 There's something very charming about this book. Unlike a traditional self-help book, Maybe You Should Talk To Someone is written by a therapist who is telling her stories. In this, readers are finding themselves on a self-discovery journey of their own.
Reviews have called this book "life changing" and "healing". This one will be headed straight to the top of my read list this year.
ABOUT THE BOOK: With startling wisdom and humor, Gottlieb invites us into her world as both clinician and patient, examining the truths and fictions we tell ourselves and others as we teeter on the tightrope between love and desire, meaning and mortality, guilt and redemption, terror and courage, hope and change.

Maybe You Should Talk to Someone is rev­olutionary in its candor, offering a deeply per­sonal yet universal tour of our hearts and minds and providing the rarest of gifts: a boldly reveal­ing portrait of what it means to be human, and a disarmingly funny and illuminating account of our own mysterious lives and our power to transform them.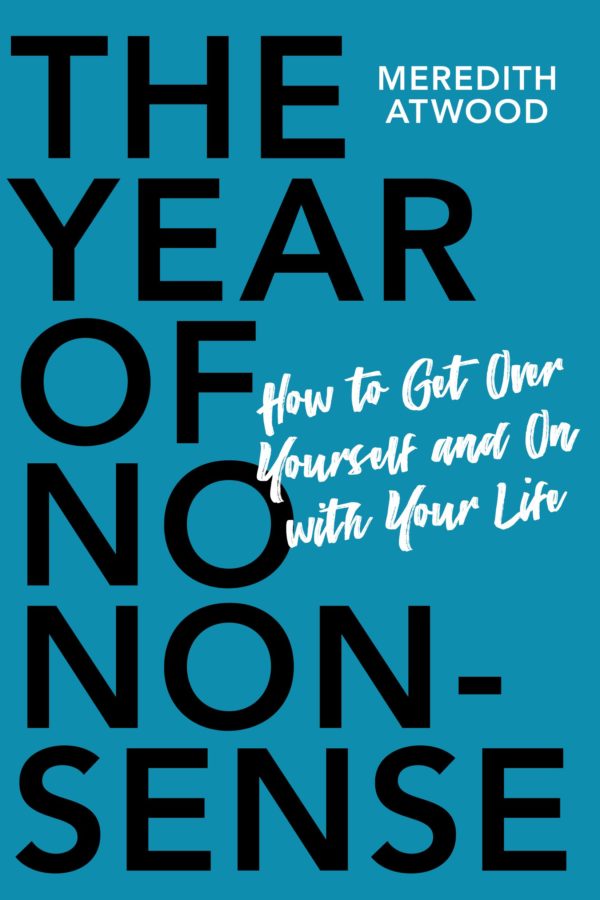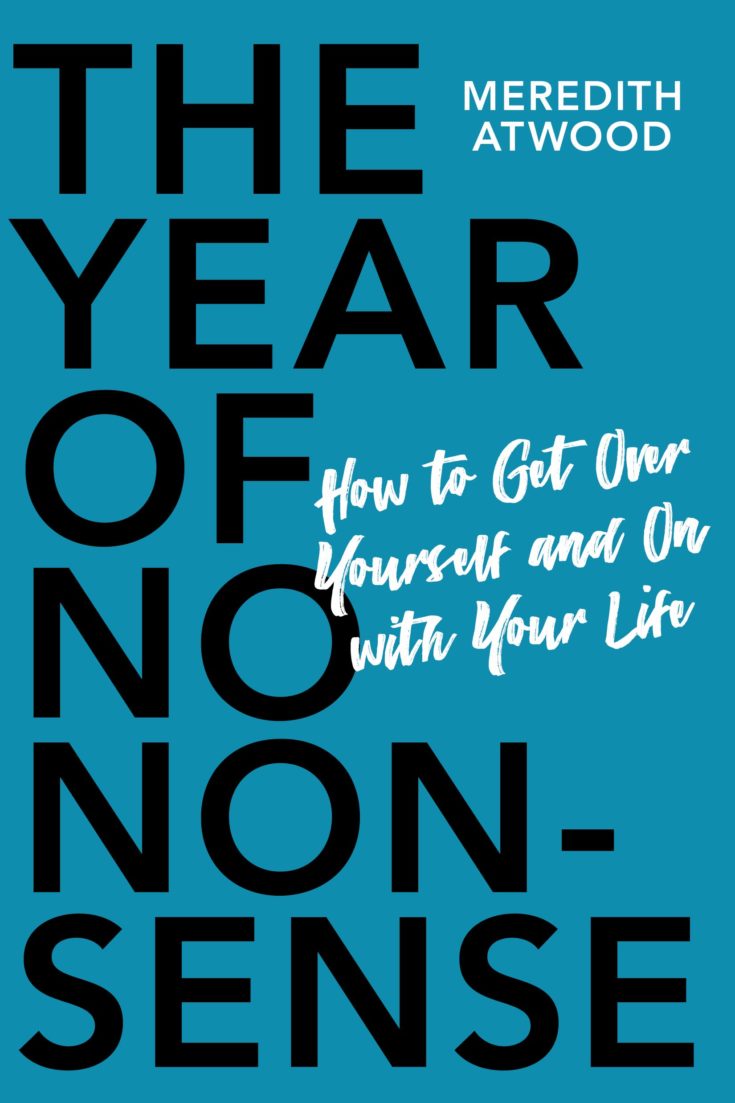 This book sounds to be a very practical solution to a big problem many women have: we get in our own way. I'm the first to admit that I hold myself back all the time – sometimes it's unintentional and very confusing.
In this book, we learn what is holding us back, why, and how demolish it. Women who have reviewed this claim it's one of the best ever personal growth books for women.
Oh, the women reviewing this book are raving endlessly.
ABOUT THE BOOK: In The Year of No Nonsense, Atwood shares what she learned, tackling struggles with work, family, and body image, and also willpower and time management. Ultimately, she's the tough-as-nails coach /slash/ best friend who shares a practical plan for identifying and getting rid of your own nonsense in order to move forward and live an authentic, healthy life.

From recognizing lies you believe about yourself and your abilities, to making a "nonsense" list and developing a "no nonsense blueprint," this book walks you through reclaiming yourself with grit and determination, step by step.

With targeted, practical chapters to help you stop feeling stuck and get on with your life, The Year of No Nonsense is equal parts girlfriend and been-there-done-that. The best part? Like any friend, she helps you get to the other side.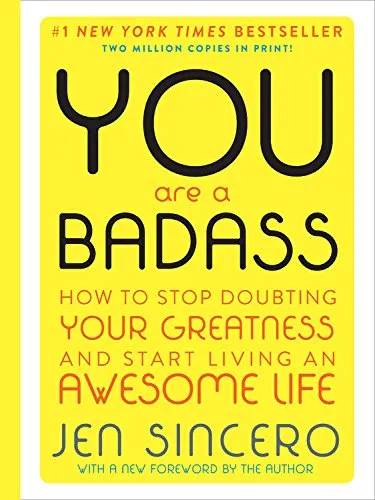 This book is far from new and you may have already read it. However, I fully believe it belongs on this book. Why? Because you should read it again and again. Read it whenever you need it. Read it every damn year until you love yourself like you should!
ABOUT THE BOOK: With more than 3 million copies in print, Jen Sincero's You are a Badass has inspired even the snarkiest of skeptics–encouraging them to embrace their awesomeness, give fear the heave-ho, and start kicking some serious ass. Now it's dressed up in a deluxe hardcover edition, with a new foreword by the author. But it's the same "classic" book that helps you create a life you love via hilariously inspiring stories, sage advice, easy exercises, and the occasional swear word.
Surprise! Surprise! This book isn't written by a woman, but boy has it already had a major impact on an audience. Reviews describe this book as "life changing" and "transformative".
Let's just say this is at the top of my personal development books list for this year.
ABOUT THE BOOK: When it comes to change, TINY IS MIGHTY. Start with two pushups a day, not a two-hour workout; or five deep breaths each morning rather than an hour of meditation.

In TINY HABITS, B.J. Fogg brings his experience coaching more than 40,000 people to help you lose weight, de-stress, sleep better, or achieve any goal of your choice. You just need Fogg's behavior formula: make it easy, make it fit your life, and make it rewarding. Whenever you get in your car, take one yoga breath. Smile. Whenever you get in bed, turn off your phone. Give yourself a high five.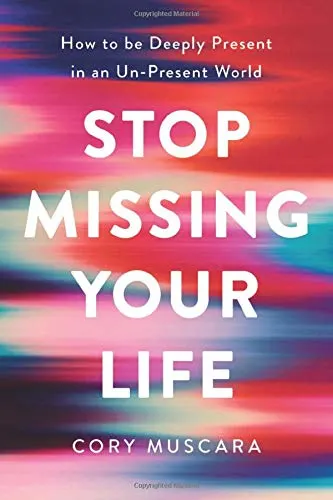 Let's face it. Books don't need to be written by women to have a great impact on women. In Stop Missing Your Life, Cory seems to really touch men and women in all stages of life by not only reminding them of how important it is to be really present, but by teaching them how to be present.
Reviews for this book include statements such as, "I've been waiting for a book like this my whole life" and "a must read for 2020". The majority of reviews are by women who many, I suspect, are mothers.
ABOUT THE BOOK: In Stop Missing Your Life, mindfulness teacher Cory Muscara takes us on a journey into the heart of what is required for real change, growth, and happiness.

He exposes how the phrase "be present" has become little more than a platitude, imbued with the misguided message to be present just for the sake of being present, and reveals how to achieve true Presence: a quality of being that is unmistakably attractive about a person, and one that only comes when we've peeled back the layers of guarding that prevent us from being our full, honest, and integrated selves in the world.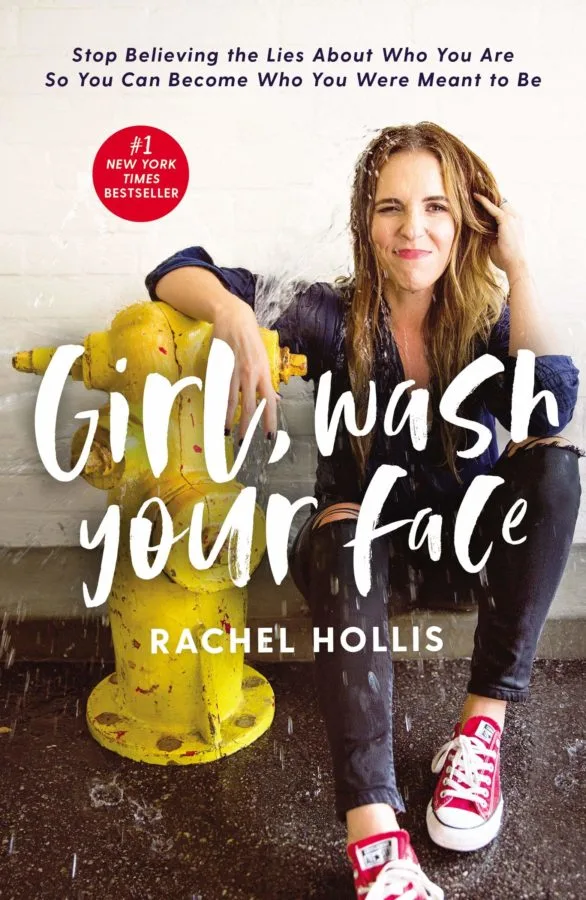 This book completely changed my perspective. In fact, I began reading this in late 2018, early 2019 after hearing insanely great reviews. Because of this book, I set my goals high and knocked them out of the park. I even took the biggest step in my blogging career by rebranding my blog.
Admittedly, Girl, Wash Your Face has some mildly related scenarios which can deter a reader. However, I believe in finding the truth in anything I read. I find what speaks to me and I spin it to make it my own. That's exactly what I did with this book and you know what? It's probably the best self help book for women that I've ever read!
ABOUT THE BOOK: With painful honesty and fearless humor, Rachel unpacks and examines the falsehoods that once left her feeling overwhelmed and unworthy, and reveals the specific practical strategies that helped her move past them. In the process, she encourages, entertains, and even kicks a little butt, all to convince you to do whatever it takes to get real and become the joyous, confident woman you were meant to be.

With unflinching faith and rock-hard tenacity, Girl, Wash Your Face shows you how to live with passion and hustle–and how to give yourself grace without giving up.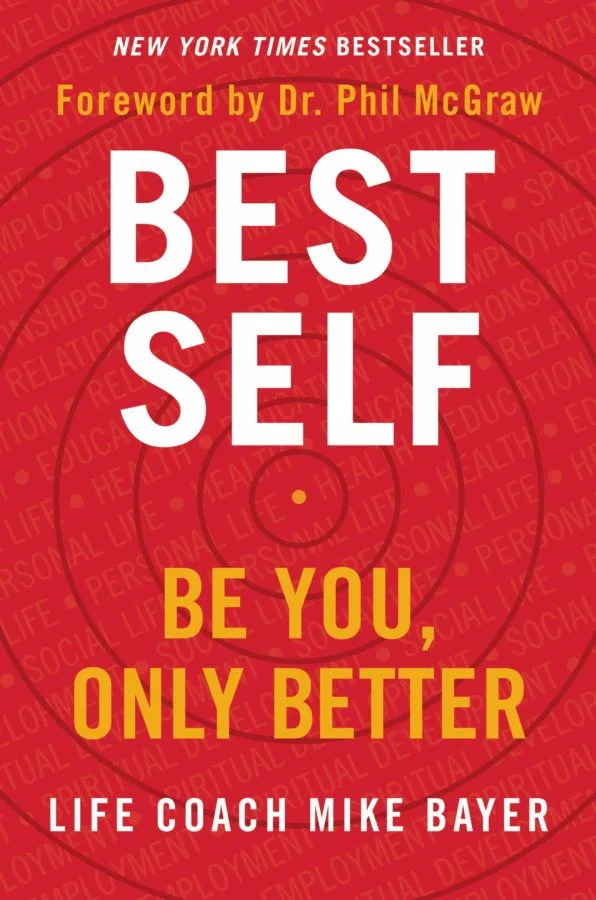 As funny as this may sound to you, I learned of this book on Dr. Phil. Every time life coach, Mike Bayer, on the show I see how genuine of a man he is. There's something about him that attracts positive energy. So, I decided to check out the personal growth book he'd written.

Make no mistake, this is a book that only works if you put in the work. With thought-provoking questions, assignments, and more, Mike Bayer will help you reach deep inside yourself to find your road blocks and how to overcome them!
ABOUT THE BOOK: By working through each of the Seven SPHERES of life—Social, Personal, Health, Education, Relationships, Employment and Spiritual Development—Best Self is an accessible and interactive book that distills all of Coach Mike's wisdom into a compact, focused guide that will ignite anyone's desire for change.

Chock full of revealing quizzes, and full of provocative questionnaires, Best Self will empower you to embrace your authenticity, acknowledge what is holding you back, and break through to live a passionate life to the fullest, forever.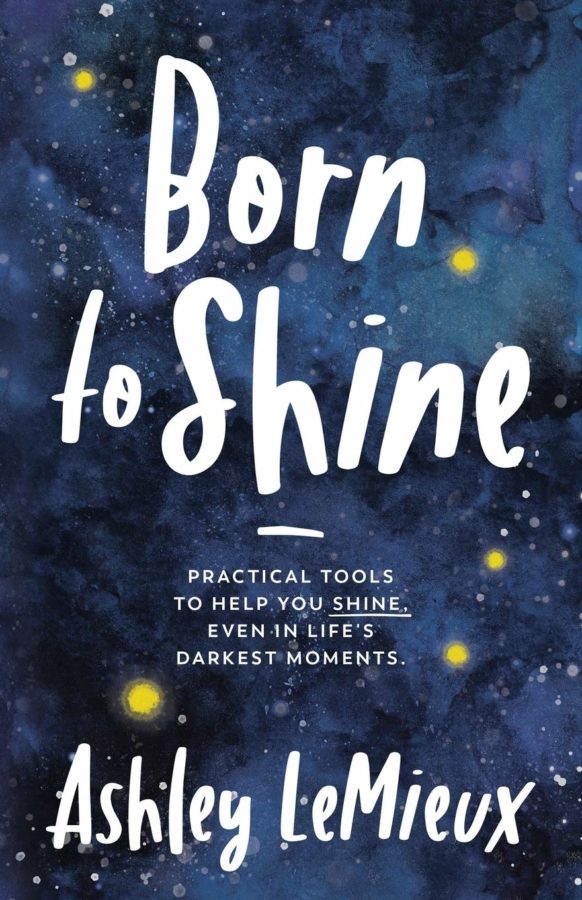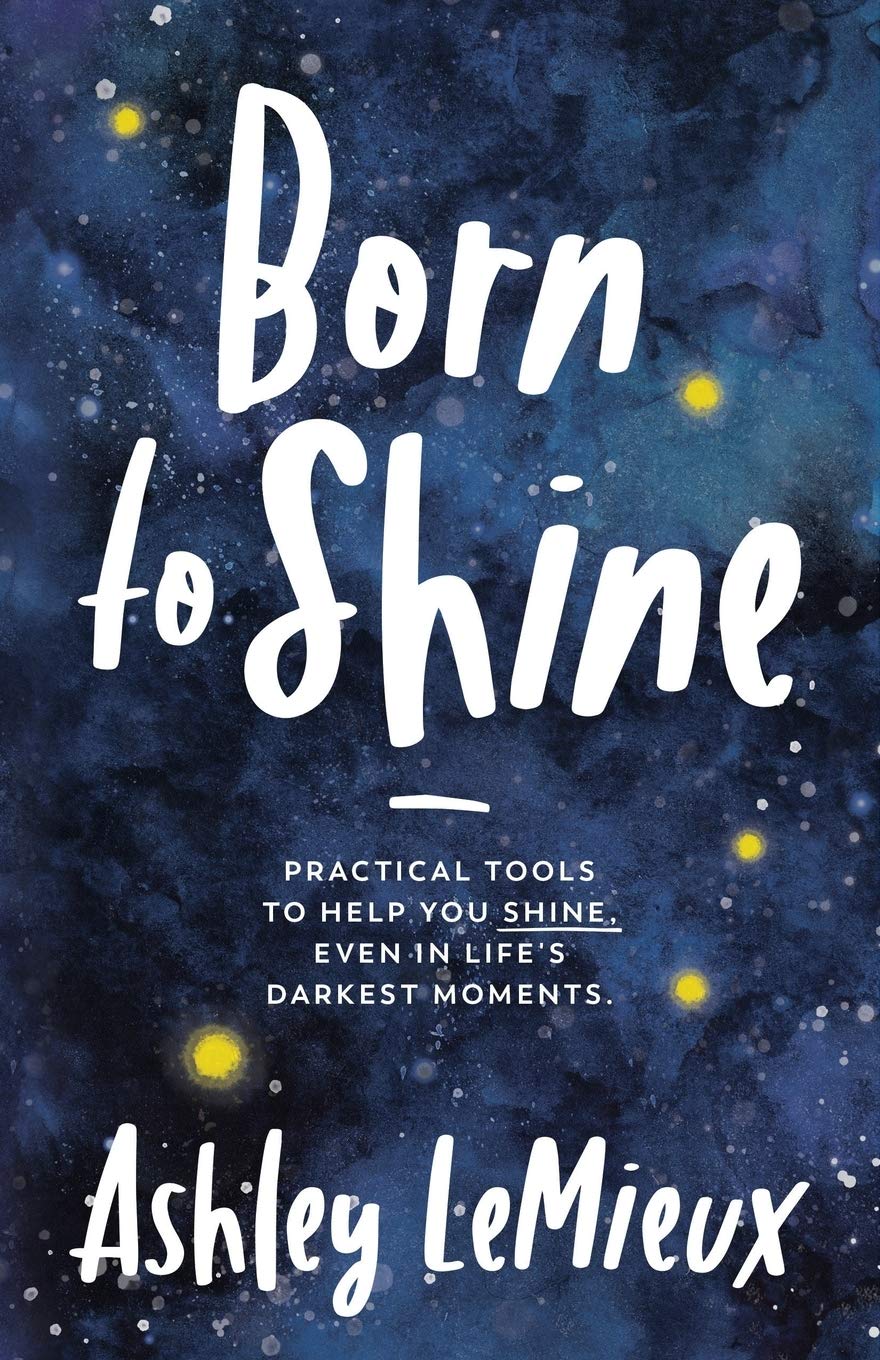 Born to Shine has a handful of great reviews that absolutely sell me. This sounds like a personal development book that every women needs to read in 2020. In fact, it sounds like something I personally could use to let go of past anger and hurt.
Reviews are calling Born to Shine "life changing", "Raw", and "Down right needed."
ABOUT THE BOOK: When Ashley LeMieux and her husband lost their children in an adoption battle, it sent her into a tailspin that, ultimately, taught Ashley how to soar. Most people live with constant fears, burdens, and pains. Born to Shine shares Ashley's message of hope for women brave enough to say that everything is not okay. The message is also for those who want the courage to believe they are not done yet―the unique message that acknowledges the overwhelming truth that even when life is in ruins, people can still shine.

Born to Shine tells the LeMieux's story in installments with alternating chapters and practical applications in between. It shares stories, lessons, and practical tools to help women shine despite the darkness, to press forward one day at a time even when there is no end in sight, and to turn their most painful moments into their greatest teachers and signposts to true, deep, unassailable joy.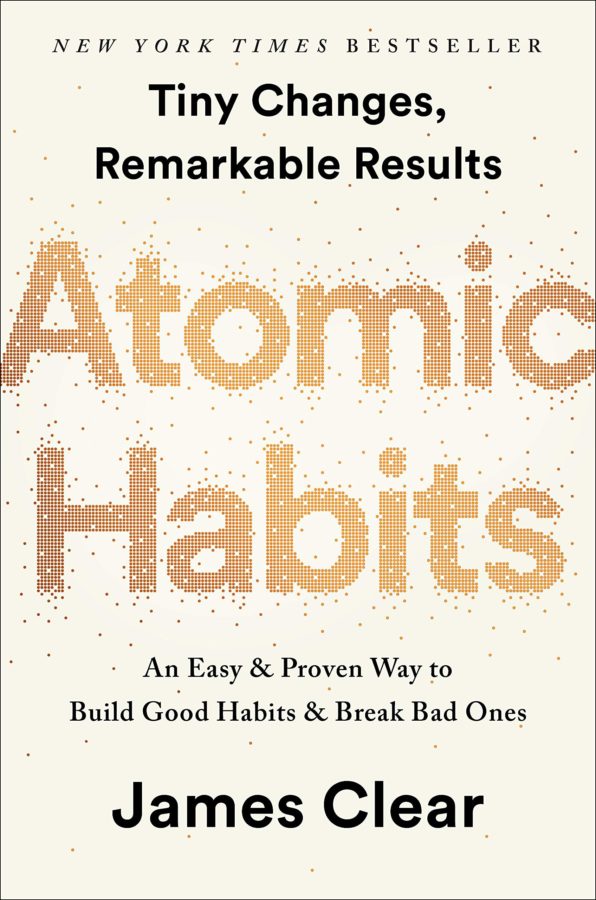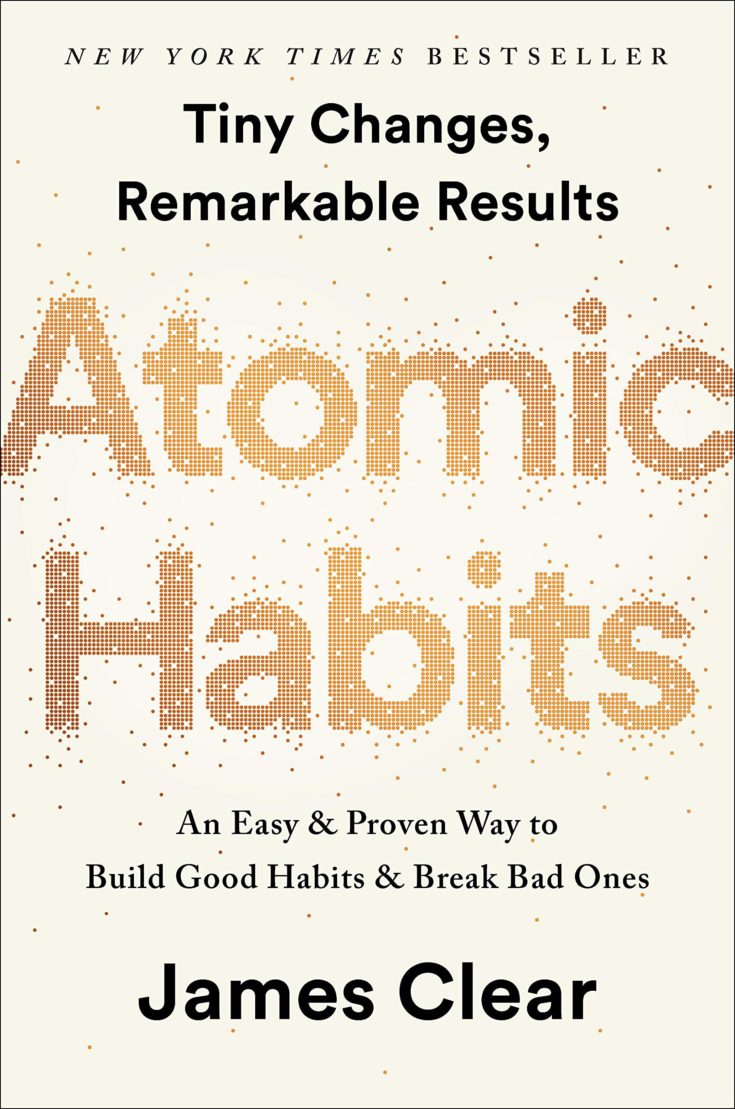 When it comes to personal growth, anything that will help you break a bad habit is an instant life improvement! In James Clear's book, Atomic Habits, he teaches you how to require your brain to replace bad habits with positive habits.
Readers are calling this book a "powerful toolkit" that changes lives!
ABOUT THE BOOK: If you're having trouble changing your habits, the problem isn't you. The problem is your system. Bad habits repeat themselves again and again not because you don't want to change, but because you have the wrong system for change. You do not rise to the level of your goals. You fall to the level of your systems. Here, you'll get a proven system that can take you to new heights.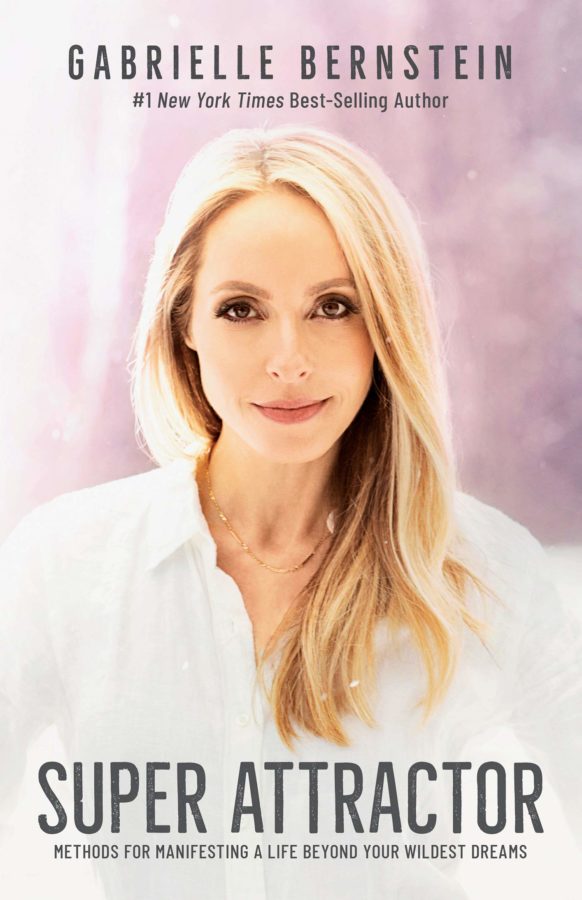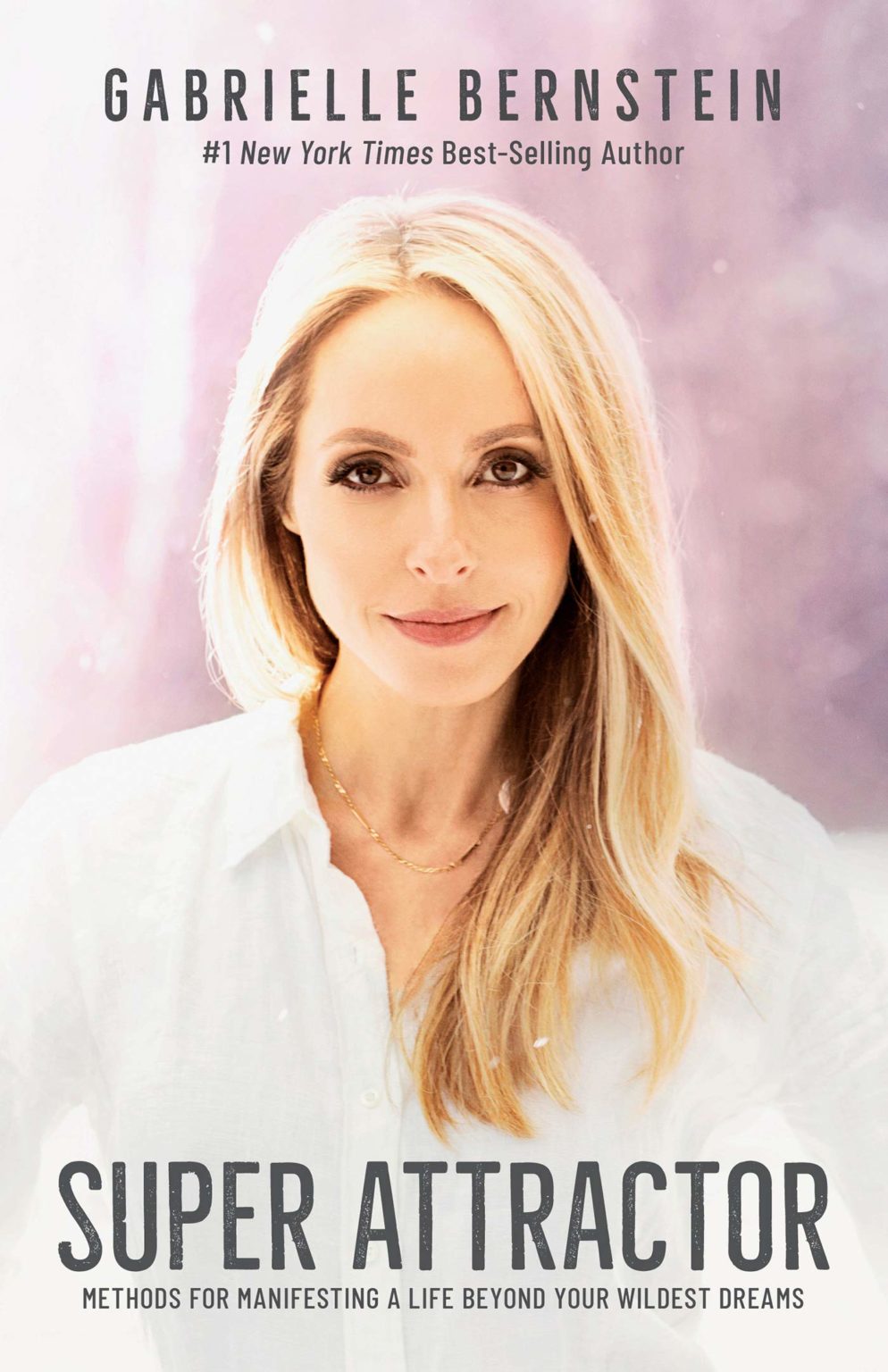 As far as manifestation goes, I fully believe it's a real and plausible thing. Why? Because I've manifested some pretty incredible things that I thought were far beyond my reach. Now, I WANT MORE!
This personal growth book for women, is a great option for those who want to attract new and positive things. There's one catch: you have to actually put in the work. The best review I read called this book a "manual for life". I'm all in! Are you?
ABOUT THE BOOK: This book is a journey of remembering where your true power lies. You'll learn how to co-create the life you want. You'll accept that life can flow, that attracting is fun, and that you don't have to work so hard to get what you want. Most important, you'll feel good. And when you feel good, you'll give off a presence of joy that can elevate everyone around you. After reading this book, you will know how to fulfill your function: to be a force of love in the world.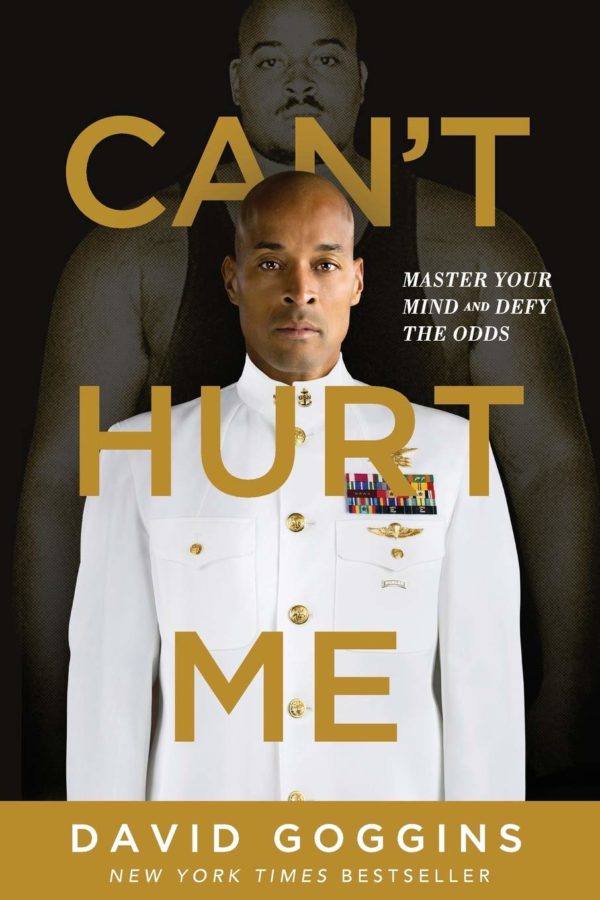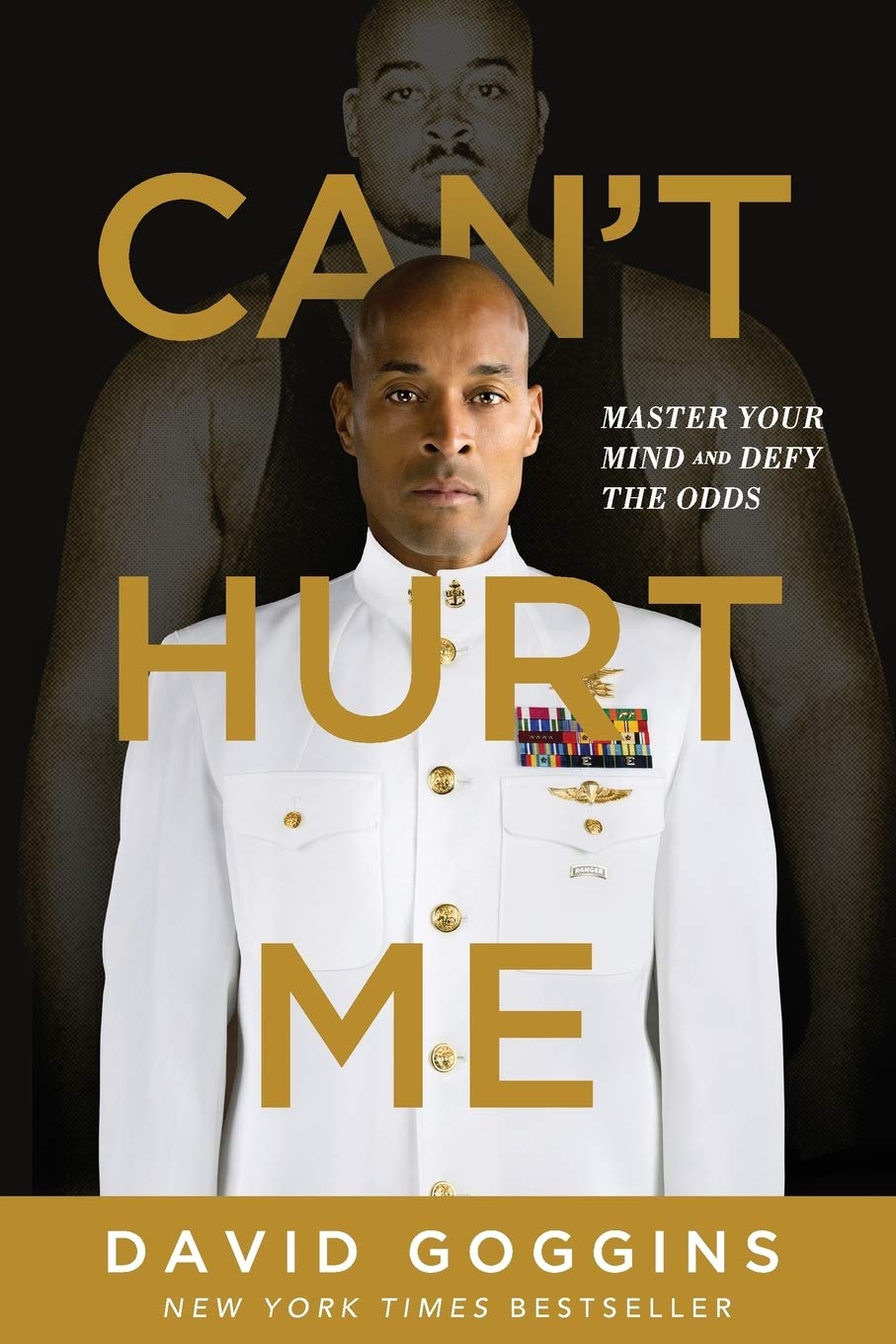 This book shot to number one on my reading list. The reviews are INCREDIBLE and while I can't relate to a man in the Armed Forces, I can definitely relate to someone who once felt hopeless and lost.
David Goggins discusses transformation and finding a new path, after experiences years of abuse as child. If someone who has experienced so much emotional and physical pain can come out on top, can't we all?
ABOUT THE BOOK: For David Goggins, childhood was a nightmare — poverty, prejudice, and physical abuse colored his days and haunted his nights. But through self-discipline, mental toughness, and hard work, Goggins transformed himself from a depressed, overweight young man with no future into a U.S. Armed Forces icon and one of the world's top endurance athletes.

The only man in history to complete elite training as a Navy SEAL, Army Ranger, and Air Force Tactical Air Controller, he went on to set records in numerous endurance events, inspiring Outside magazine to name him "The Fittest (Real) Man in America."In Can't Hurt Me, he shares his astonishing life story and reveals that most of us tap into only 40% of our capabilities. Goggins calls this The 40% Rule, and his story illuminates a path that anyone can follow to push past pain, demolish fear, and reach their full potential.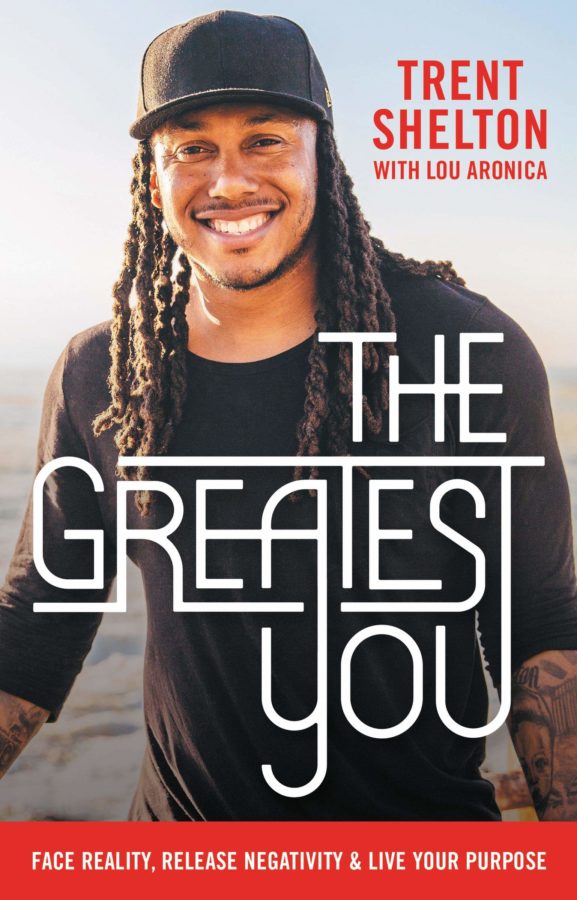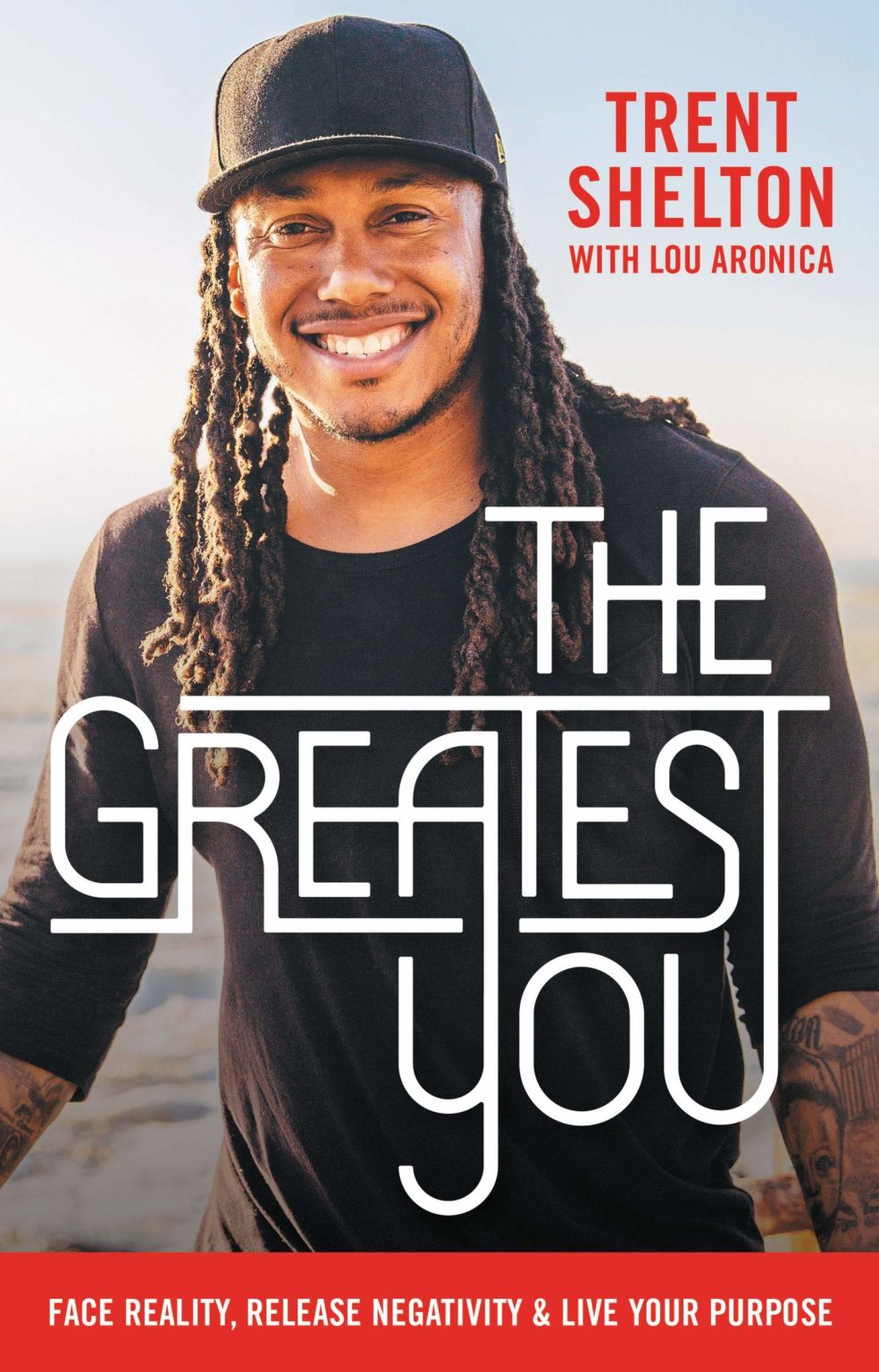 As a big fan of Trent Shelton's motivational videos on Facebook, I knew I had to include The Greatest You in this personal growth books list. The great thing about this man is that he doesn't only speak to men – he understands a woman's heart more than we do sometimes.
In fact, in Trent's videos, he's been known to talk to men about how to treat women. I've watched his videos and cried. That said, I couldn't see why his book would be any less than full of soul, heart, and reality. Plus, the reviews are pretty fantastic!
ABOUT THE BOOK: Writing from deep, been-there experience, Trent walks you on a journey to become the best hope-filled version of yourself. In The Greatest You, Trent takes you through the necessary steps to become everything you are meant to be, from facing the reality of your circumstances and realizing your purpose in life, to breaking free from toxic environments and forgiving those–including yourself–who've harmed you, to learning how to guard yourself against the pitfalls of life.

Weaving together personal stories from his own life and from others who have also gone through hard times, Trent reveals how you can bring out the best in yourself and establish a happier, more fulfilled future for generations to come.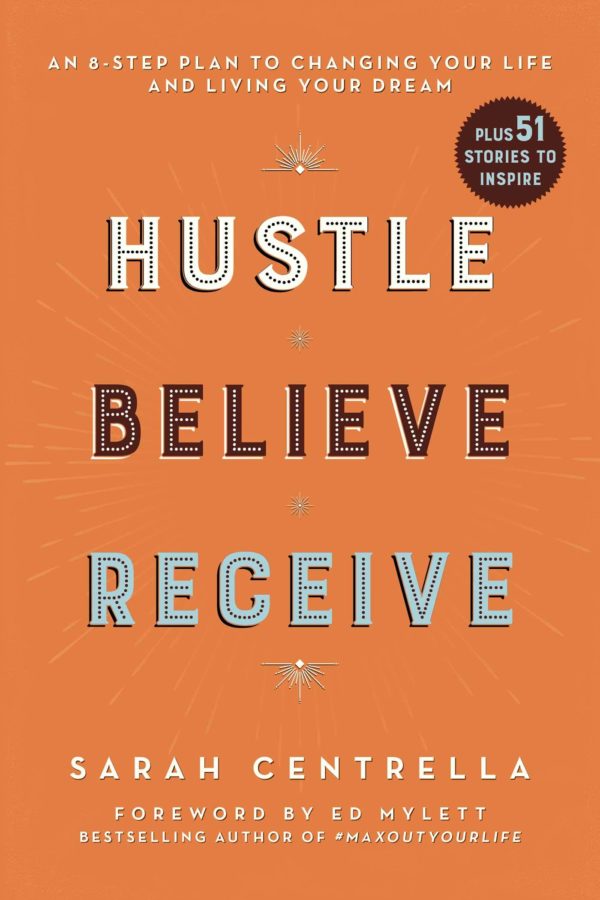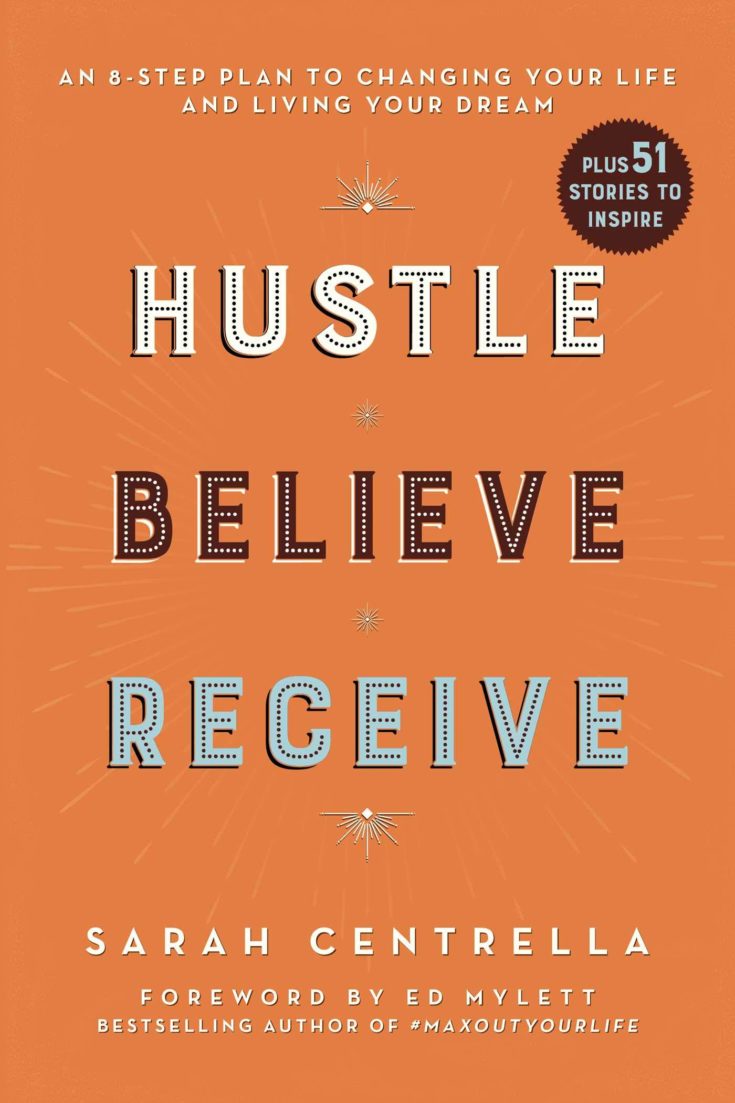 This book had raving reviews and many called it life-changing. As far as inspirational books for women goes, this sounds like one that resonated very well with others. I believe it's the anecdotes from the many successful individuals Sarah interviewed. This technique allows for everyone to find a way to relate to someone in the book.
ABOUT THE BOOK: Hustle Believe Receive shows how these stories are connected, and how Sarah, a single mom from Oregon, manages to bring them all together in the most unlikely way. It offers true tales of how real people are living the impossible. This book answers the question of "How did they do that?" and, more importantly, how you can, too.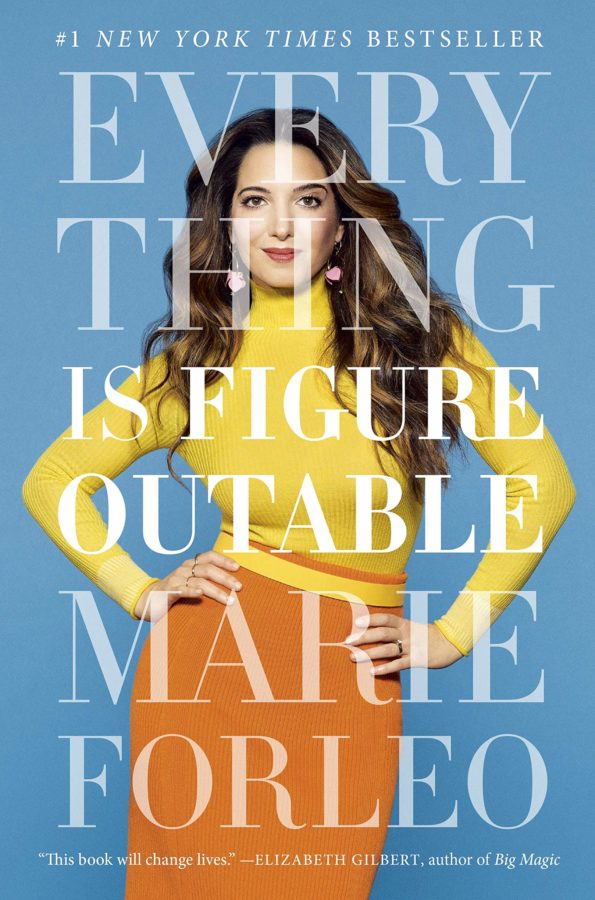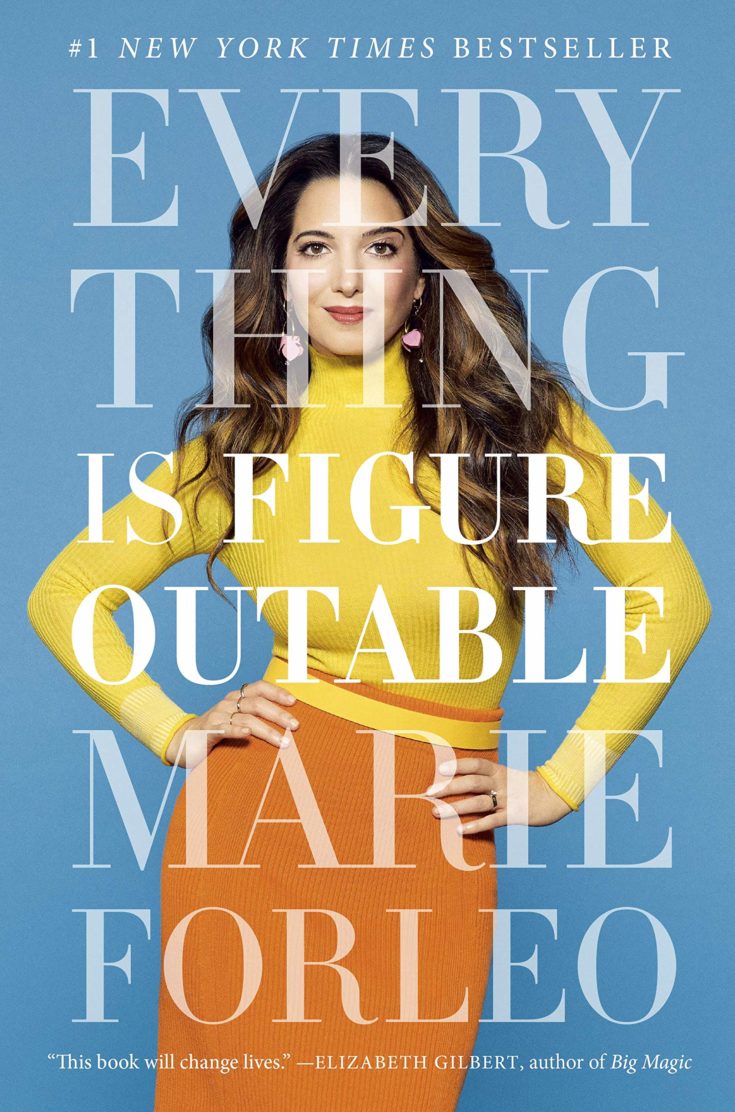 I'll be adding this one to my top 5 reads for this year. I want to retrain myself to be more of a problem solver and less of a worrying or complainer. I love the possibilities of growth and change that this empowering book offers.
ABOUT THE BOOK: While most self-help books offer quick fixes, Everything is Figureoutable will retrain your brain to think more creatively and positively in the face of setbacks. In the words of Cheryl Strayed, it's "a must-read for anyone who wants to face their fears, fulfill their dreams, and find a better way forward."

If you're having trouble solving a problem or reaching a dream, the problem isn't you. It's that you haven't yet installed the one belief that changes everything.

Whether you want to leave a dead end job, break an addiction, learn to dance, heal a relationship, or grow a business, Everything is Figureoutable will show you how.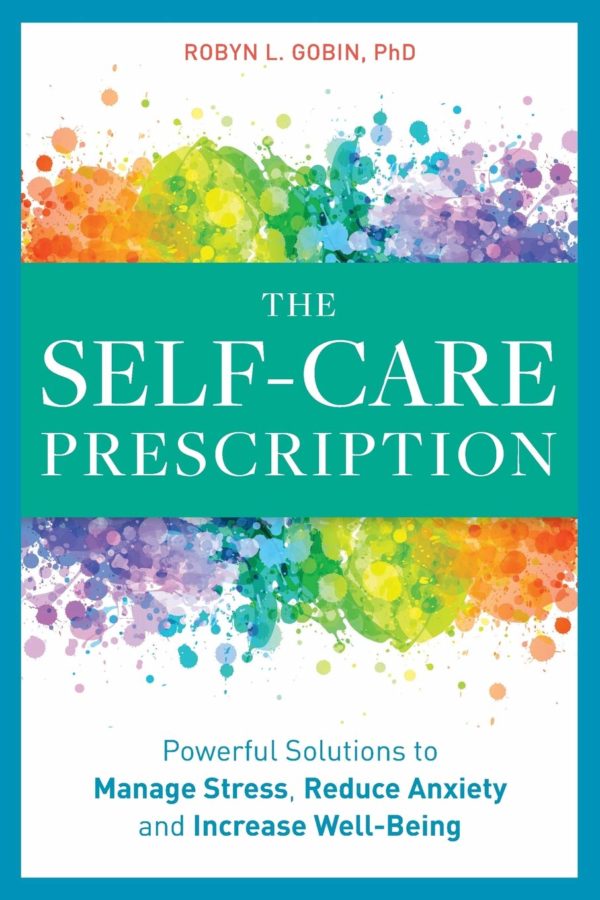 You guys know that I'm all about self care! This book promises to give you a personalized self care plan that fits into your lifestyle. This will eliminate the possibility of excuses.
ABOUT THE BOOK: The Self Care Prescription empowers you to find balance and purpose in your relationships, work, and life. From creating a plan to spend more time with family and friends, to zeroing-in on a career that you can feel good about, the book will help you create a personalized self care plan. You'll also learn actionable techniques to fight anxiety, demotivation, or whatever else is holding you back from building the life you want to live.
I hope you love this list of self empowering books for women and more importantly, I hope you find something that helps you change your life.
If you'd like another list of books, I highly recommend these 50 Best Non-Religious Inspirational Books for Women.